How Do I Choose the Right Kegel Balls for Me?
Kegel Balls,the wondrous sex toys that come with numerous proven health benefits – from helping to improve sexual response to aiding in bladder control. This makes them a popular sexual wellness product for people with vulvas.
But with a wide range of weights, sizes and materials to choose from, how do you make sure you're choosing the right Kegel Balls for your unique body and needs?
We've recruited the help of sex educator Emma Hewitt to answer just that, resulting in this ultimate guide to choosing the perfect Kegel Balls for you!
What to Kegel Balls do?
According to Emma, our expert, Kegel Balls work to strengthen the pelvic floor or PC muscles.
"Our pelvic floor consists of a group of interweaving muscles that support our bladder, uterus, rectum and small intestine. These muscles work like a sling to keep everything in place inside our bodies," she explained.
"As we age these muscles tend to loosen but things like pregnancy, childbirth and being overweight can all weaken these muscles too. A weakened pelvic floor can result in prolapse of these muscles or incontinence. A strong pelvic floor can help to prevent these issues, but it can also help to give you stronger and longer lasting orgasms too!"
The stronger your PC muscles are the more blood flow that is sent to your pelvic region resulting in stronger contractions when you orgasm. That extra blood makes your genitals more sensitive and more receptive to touch too which is another bonus of a healthy pelvic floor.
How do I choose the right Kegel Balls?
Emma said there are a few different styles of Kegel Balls that you need to know about before making your purchase, including:
Single balls – ideal for first timers

Double balls that are connected – a step up, still easy to use. More fullness.

Double balls without a connector – a fairly advanced style that is generally referred to as ben wa balls. Easy to insert but harder to keep in place, and the most difficult to remove once you are finished as they can be slippery little suckers once inserted!
Know your size and weight:
At first glance, it doesn't appear that there is all that much difference in sizes, but Emma said even a small difference can have a big impact with this type of product.
"To put it simply, the bigger a ball is, the easier it is to keep in place as your muscles need to do less work to clamp around it and keep it in place. But the same is true with a lighter ball. The lighter it is, the easier it is to hold in place," she explained.
As a rule, Emma suggests that those that have not given birth should go for smaller yet heavier balls and those that have given birth should go for larger yet lighter ones.
Material:
Material has a lot to do with weight, but also body-safety and how they will feel inside your body. For example, glass is going to be naturally heavy while a silicone or ABS plastic option can be quite light.
"You also want to think about body-safety. As a product that will be inserted inside the vagina frequently, it is very important to choose a material that is non-porous. This means that it can be completely sterilized between uses and won't harbour bacteria," Emma warned.
"Glass, steel, silicone and ABS plastic are all examples of this. But consider the retrieval cord or connecting cord too. Sometimes these are made from porous materials like string which can reintroduce bacteria into the body."
If you would prefer a set with a retrieval cord or connecting sleeve, Emma suggests to opt for a silicone one.
Want to learn more about sex toy materials? Read our Sex Toy Material Guide
Ability to upgrade and increase weights
Some sets will come with the ability to upgrade. This is usually in the form of a silicone connector and multiple weighted balls so that you can increase the weight you are using as you become stronger. If you're taking your pelvic floor training seriously, choosing a product that enables you to increase the weight as you go will help to keep your momentum.
Emma's top picks for Kegel Balls
Now that we have explained the different types of Kegel Balls, let's show you Emma's top picks from each category!
1. Classic Kegel - Laselle Kegel Exercisers – 28g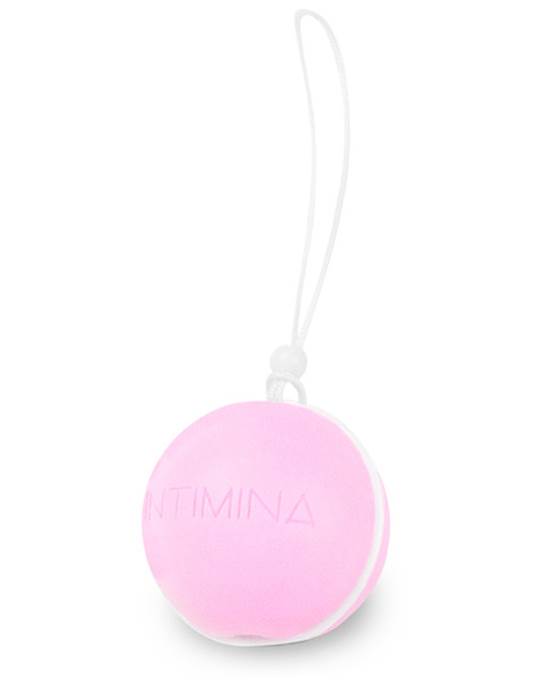 Laselle Kegel Exercisers - 28g$30.95Shop Now
Perfect for first time users, the Laselle Kegel Exercisers is a single Kegel made from 100% medical grade silicone. Weighing 28g, this Kegel is the ideal starting point for beginners.
2. Double ball Kegel - Ovo L1A Love Ball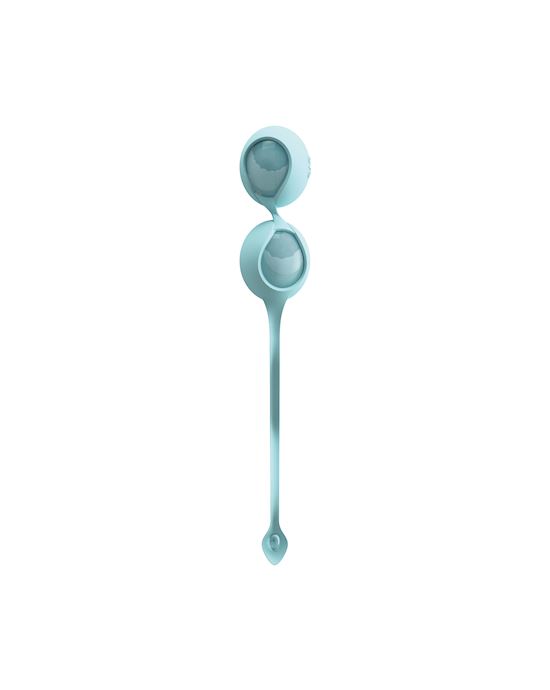 Ovo L1a Love Ball$37.95Shop Now
Ready to step things up? The Ovo L1A Love Ball is a double ball Kegel with interchangeable spheres ideal for those with a little bit of experience under their belt. Made out of seamless, body-safe silicone, these balls feel super smooth against the skin making them ideal for extended wear.
"Great quality and do their job well!" – Verified Purchasers
"Just perfect with the interchangeable balls for different weight it's great" – Verified Purchaser
3. Double Kegel without connector - Adam & Eve's Glass Ben Wa Balls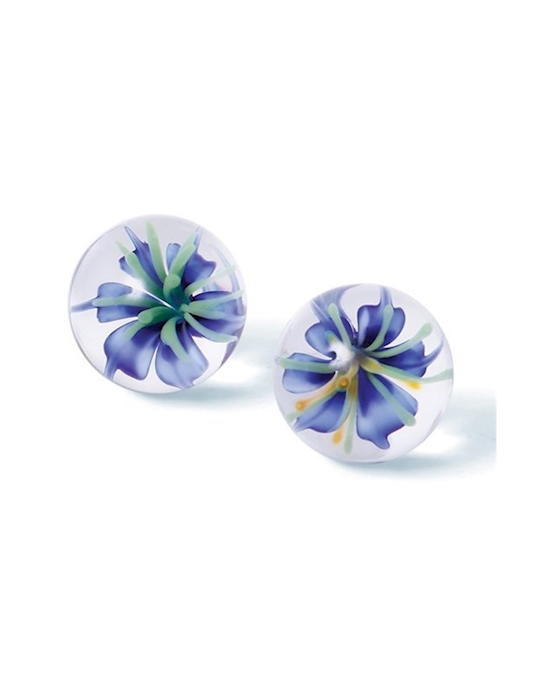 Adam & Eves Glass Ben Wa Balls$21.95Shop Now
Crafted out of hypoallergenic glass, the Adam & Eve Glass Ben Wa Balls are a great option for more advanced users looking for a challenge. Heavier in nature, glass Kegels require a higher level of pelvic floor strength, so we don't recommend them for first time users! Plus, we can't resist the gorgeous floral design.
4. Kegel Set - Satisfyer Yoni Power 2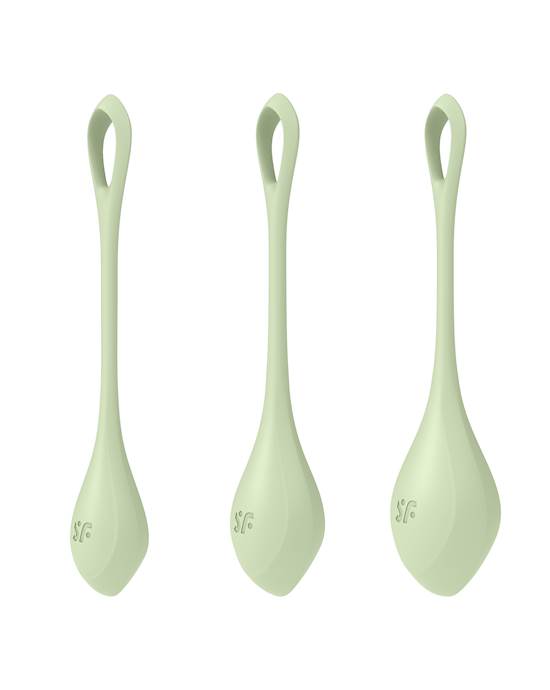 Satisfyer Yoni Power 2$31.95Shop Now
When it comes to Kegel Balls Sets, the Satisfyer Yoni Power 2 is at the top of our list. These stainless-steel balls are encased in seamless, medical-grade silicone making them super hygienic and soft to the touch. Coming with three different sizes, these Kegel Balls provide the opportunity to gradually train your pelvic floor muscles step by step. Wanting to achieve the perfect orgasm, look no further!
Ready to give Kegel Balls a try?
Check out Adulttoymegastore's full range of Kegel and Ben Wa Balls to find an exerciser perfect for you!
Read next:
Listen to level-up your sex life
For tips from experts for enhancing your sex life, check out our podcast hosted by sex educator Emma Hewitt, The Electric Rodeo podcast!
Content Disclaimer:
The information in this article has been fact checked and reviewed for accuracy by Adulttoymegastore's team of content specialists and sexual wellness experts, including Sex Educator Emma Hewitt.
Adulttoymegastore does not provide medical advice, diagnosis, or treatment for illness. Any information published on this website, either by Adulttoymegastore or its authors, is not intended to be a substitute for medical advice, and you should not take any action before consulting with a medical professional.