Best Sex Toys and Products to Help with Painful Sex
If you experience painful penetrative sex, these are the best sex toys and sexual wellness products to help reduce the pain so you can enjoy pleasurable sex again, according to a sex educator!
It's common for people with vaginas to experience painful penetrative sex at some point in their lives. In fact, data reported by Healthline about painful sex suggests that three in four people with vaginas living in the United States have experienced painful intercourse before.
Scientifically referred to as "Dyspareunia", pain during intercourse can be frustrating and, in some cases, make the person want to avoid having sex all together. Luckily there are several treatment options available to help alleviate this pain and get you back between the sheets.
Among a range of other treatments, specific sex toys and other sexual health products help you ease your way back into pain-free loving. With the help of Sex Educator Emma Hewitt, we have carefully chosen our top sex toys and sexual wellness products to help ease you back into pain-free intercourse.
Before we continue, it's important to acknowledge that pain during intercourse can be a fleeting uncomfortable experience, or it can be more regular, so if you're experiencing ongoing vaginal pain you may require further medical attention and we recommend you see a medical professional.
1. Bumpers
Made out of soft squishy materials, bumpers are a type of sex aid that can be worn on the penis, or any penetrative sex toys such as dildos and strap ons to reduce the depth of penetration. Placed over the shaft of the penis, bumpers work by creating an extra cushion between the two bodies to avoid deep penetration which may be the cause of pain.
Emma said: "Bumpers are incredible accessories for those who do experience pain during sex. It can prevent that pain from happening as well as reducing the worry associated with that. Knowing that using a bumper is going to prevent penetration that is too deep and the pain or discomfort that comes with is means you can relax and focus on all the good stuff that is going on in your body."
Watch the short video below to find out everything you need to know about bumpers.
Here are Emma's top recommendations for bumpers:
The Bumper by Perfect Fit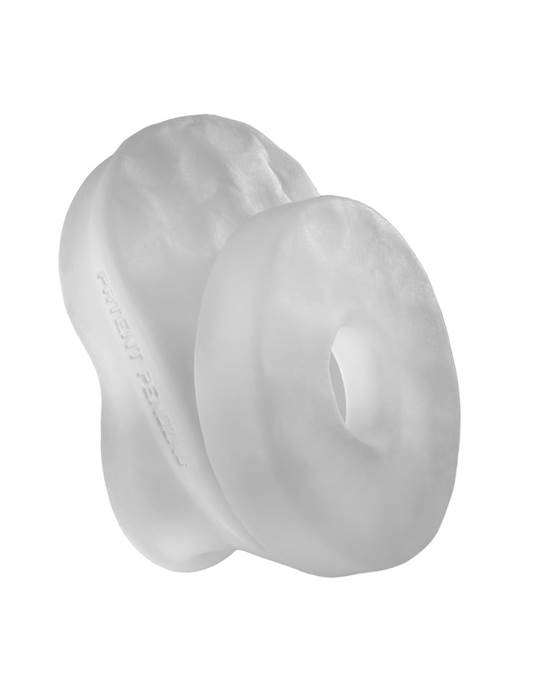 The Bumper$83.95Shop Now
Perfect for cushioning deep thrusts during intercourse, The Bumper by Perfect Fit provides the opportunity of pain free, passionate sex without restraint. This bumper comes in two parts which can be used independently or together to form a thick protective cushion.
Sono Reversible Masturbator and Bumper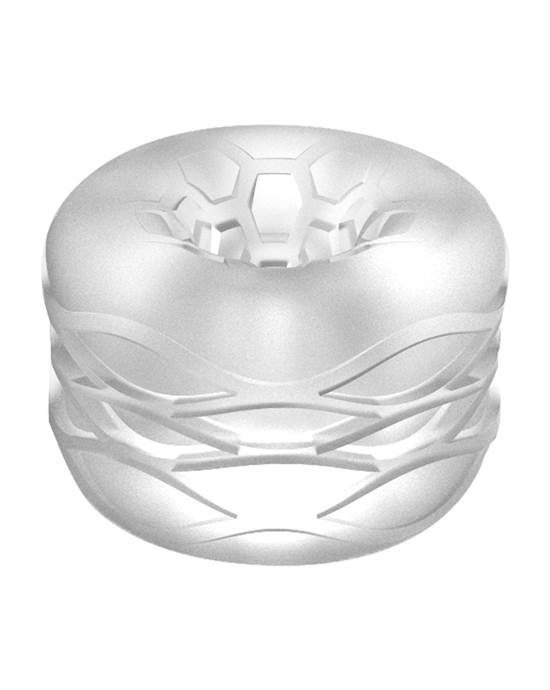 N0. 93 - Reversible Masturbator And Bumper $27.95Shop Now
Crafted from ultra-soft flexible TPE, the Sono Reversible Masturbator can be used as a bumper to stop full penetration for a more comfortable and enjoyable experience. This bumper also doubles as an open-ended masturbator making it perfect for both solo and couples play.
2. Dilators
Available in a range of sizes and made from materials such as plastic or silicone, vaginal dilators can be an effective form of therapy to help relieve pain during penetration by training the vaginal muscles. According to information from Healthline, dilators are often used to help reduce the pain and anxiety associated with sexual pain syndrome or in anticipations of penetration.
Here are two of our best-selling dilator kits:
Inspire Silicone Dilator 5 Piece Set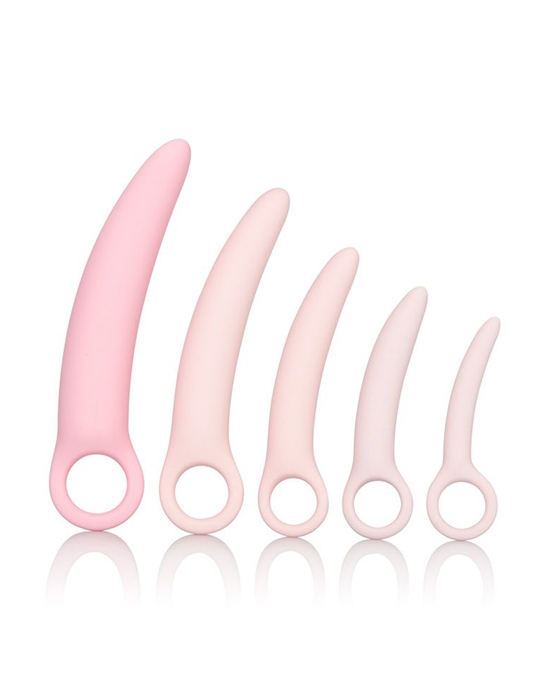 Inspire Silicone Dilator 5 Piece Set$204.95Shop Now
Made from smooth body safe silicone, the Inspire Silicone Dilator Set is perfect for easing your way back into pain-free penetration. This pretty-in-pink set features five dilators ranging in a variety of sizes with differing length and girth that help keep your vagina open and make it more elastic. This in turn can help to alleviate pain and discomfort during intercourse. Each dilators features a convenient looped handle making them easy to insert and retrieve after use.
"Soft silicone makes them enjoyable to use and would recommend them highly over hard plastic versions :)" – Verified Purchaser
Berman Dilator Pelvic Floor Strengthening Set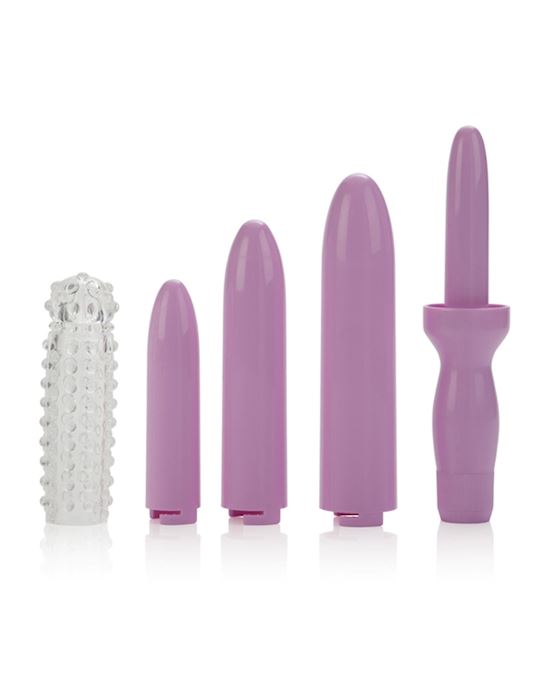 Berman Dilator Pelvic Floor Strengthening Set$43.95Shop Now
Ideal for those facing discomfort during intercourse and sexual anxiety, the Berman Dilator Pelvic Floor Strengthening Set features three attachable dilators varying in length and girth. Each dilator can be attached to a vibrating wand to help you work your way up in size. This set includes a textured silicone sleeve which can be slid over each dilator for an enhanced experience.
"I bought these as a last resort after struggling with painful sex for years. These combined with pelvic floor physio had a massive impact on my ability to feel like a confident woman. All the different sizes enabled me to work my way up from finger sized insertion to the largest size in my own time and giving me the confidence to have sex with a partner again. I highly recommend these for anyone struggling with pelvic floor problems!!" – Customer review.
3. External Vibrators
Another way to prevent pain during penetration is to ensure that you are ready and warmed up before diving in. The Mayo Clinic recommends practicing longer foreplay as it can help stimulate natural lubrication. Pain can be reduced by then delaying penetration until you feel fully aroused. Wand Vibrators and clitoral vibrators are the perfect toys to use in foreplay to get you aroused and ready for penetration.
Here are Emma's top external vibrator recommendations:
Le Wand Petite Rechargeable Massager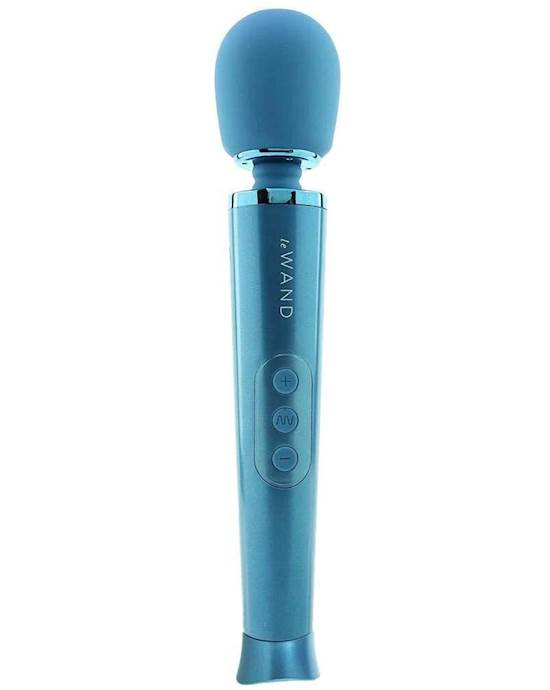 Le Wand Petite Rechargeable Massager$198.95Shop Now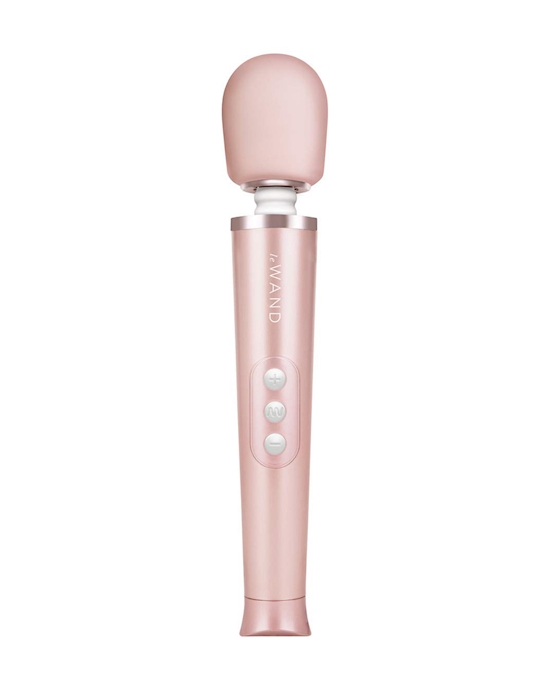 Le Wand Petite Rechargeable Massager$185.95Shop Now
When it comes to external stimulation, it's pretty hard to beat the effortlessly elegant Petite Rechargeable Massager by Luxury sex toy brand Le Wand. Winner of the prestigious Women's Health FEMTECH Awards, this beautiful wand is perfect for solo play or warming up with a partner. Solely focusing on stimulating the vulva and clitoris, this wand helps to stimulate blood flow to the vagina for increased arousal and natural lubrication. Relaxed muscles and plenty of lubrication are key ingredients to pain free sex and the Le Wand Petite is ready to help!
"This is the best thing we have bought he loves to use this on me and wow the best," – Verified Purchaser.
Satisfyer Dark Desire Layon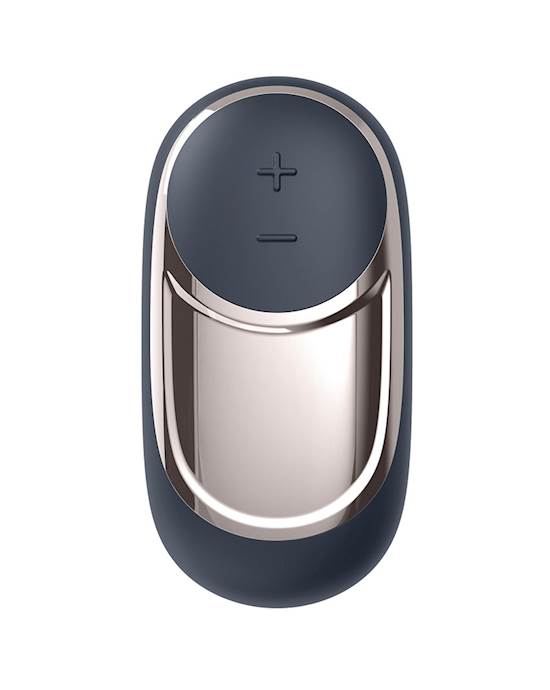 Satisfyer Layons - Dark Desire$50.95Shop Now
Perfect for easing your way into arousal, the Satisfyer Dark Desire Layon is a pocket-sized toy that feels just as good as it looks. This lay-on vibrator stimulates the clitoris over a large area producing a pleasurable tingling sensation. With a generous selection of ten rhythms and five speeds programs, this elegant toy is ideal toy to get your blood flowing to all the right places. You can even take it into the shower or bathtub to help further relax all your muscles.
"One of my favourite toys! I use it alone and during sex, it's amazing!" – Verified Purchaser.
4. Lubricants
One of the most common causes of painful intercourse is lack of lubrication. Whether it be a result of menopause, stress or certain medications, vaginal dryness can cause painful friction, but it's very common and nothing to be ashamed of. Luckily, there's an abundance of incredible lubricants on the market that can help!
Here are Emma's recommendations for lubricants to alleviate vaginal dryness:
Uberlube Luxury Lubricant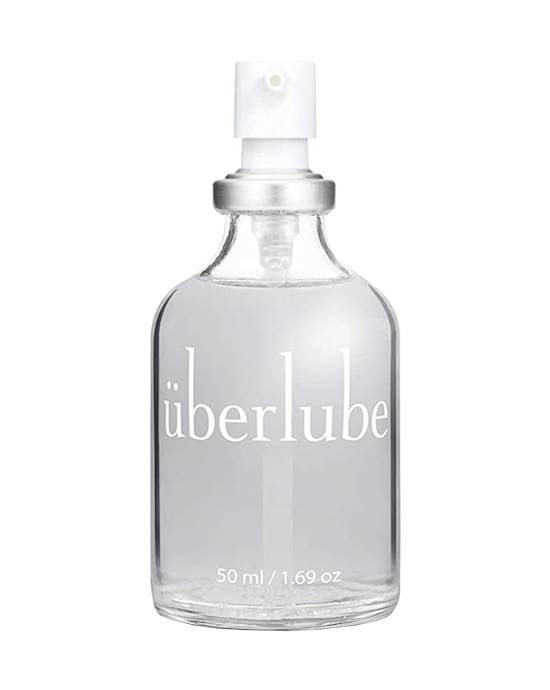 Uberlube Luxury Lubricant 50ml$23.95Shop Now
Designed to help enhance your sexual experience, the Uberlube Luxury Lubricant comes in an elegant glass bottle making it nightstand friendly. Scentless, tasteless and non-staining, this silicone lubricant helps to reduce friction while helping you stay wet for longer.
"Doesn't dry out or go tacky. A little goes a long way and feels so good. Doesn't mess with my pH. Won't be using anything else now." – Verified Purchaser.
System JO H2O Lubricant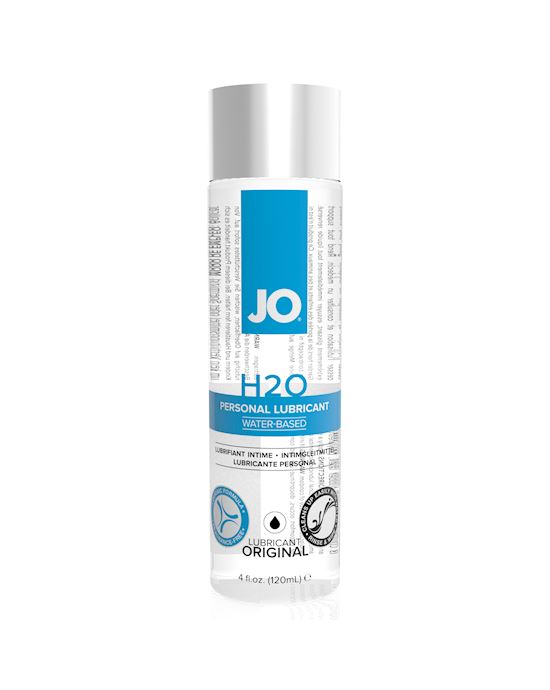 System Jo H2o Lubricant 240 Ml$35.95Shop Now
Created to supplement the body's natural lubrication, the System JO H2O Lubricant provides a silky smooth and comfortable glide. This water-based lubricant is also 100% latex safe and compatible with all sex toys making it ideal for foreplay and steamy solo sessions!
"This lube is so good. Takes the experience and makes it so much more pleasurable." – Verified Purchaser.
To find out more about lubricants, watch the short video below.
Alleviate painful sex with these sex toys and sexual wellness products
Everyone (yes, that includes YOU) deserves to have a pleasurable and pain-free sex life, and if painful penetration is affecting your right to feeling good, try some of the sex toys and sexual wellness products covered in this article and see which works best for you.
Sex should be pleasurable for both partners, so make sure you're taking care of your needs and communicating them with your partner. And, as stated earlier, if you are experiencing painful sex on an ongoing basis, we recommend you see a medical professional to help.
Learn more about sexual wellness
Want to keep expanding your knowledge for enhancing your sex life? Check out the following articles written by our team of sexual wellness experts:
References
Research from the following resources were used for this article:
Content disclaimer:
The information in this article has been fact checked and reviewed for accuracy by Adulttoymegastore's team of content specialists and sexual wellness experts. Adulttoymegastore does not provide medical advice, diagnosis, or treatment for illness. Any information published on this website, either by Adulttoymegastore or its authors, is not intended to be a substitute for medical advice, and you should not take any action before consulting with a medical professional.
For more product examples - shop all our
sex toys
here.