Best Sex Toys to Boost Your Libido (For Vulva Owners)
It's common for people to experience a drop in their libido (sex drive) at some point in their lives. However, a loss of sex drive for an extended period of time can be frustrating and can sometimes cause tension in relationships. That's why we teamed-up with Sex Educator Emma Hewitt to compile a list of the best sex toys and sexual wellness products that can help to boost your libido and get you in the mood!
Please note: This article covers products specifically for use on vulvas/vaginas, not penises, so if you don't have a vagina, this guide may not be useful for you.
Why do some people experience a low libido?
According to the Mayo Clinic, there's an array of factors, both mental and physical, which can contribute to a low libido. Whether it be work stress, menopause, anxiety, depression or something else, a loss in sexual desire can be frustrating and even distressing. Fortunately, if you or your partner find yourself in a sexual rut, there are plenty of ways to get your sex life back on the road.
Amongst a range of other treatments, sex toys and other sexual health products can be a fantastic way of kickstarting you sex drive back into motion. With the help of Sex Educator Emma Hewitt, we have carefully chosen our top picks for increasing your sex drive by helping you to get aroused.
Before we continue, it is important to acknowledge that although fluctuations of sexual desire is perfectly normal, a prolonged lack of sex drive may require further medical attention and we recommend you see a medical professional.
Vibrators
Vibrators are the perfect for easing your way back into stimulation and boosting your libido, especially if you have not engaged in penetrative play in while. It's important for you (and your partner) to remember that pleasure is not just derived from penetrative sex; focus on what brings you pleasure before jumping into penetration if you don't feel ready. Focusing solely on external stimulation, Clitoral vibrators are perfect for some loving solo time or for exploring with your partner.
"The clitoris is the epicentre of pleasure for most that have one and stimulating the area with a toy is a great way to help your body become aroused. That vibration or suction helps to create more blood flow and bring about those same sensations in the body as foreplay does," Emma Explained.
Satisfyer Pro 2 Next Generation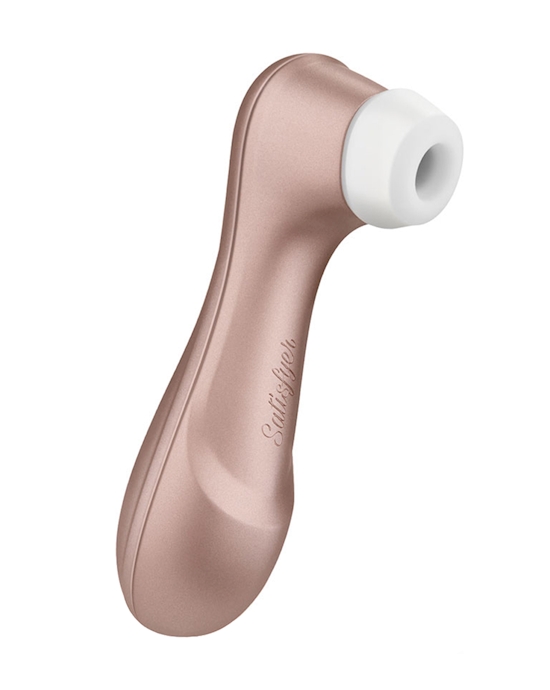 Satisfyer Pro 2 Next Generation$59.95Shop Now We'd be surprised if you haven't yet head of the famous Satisfyer Pro 2 but just in case you haven't, let us introduce you. It's safe to say that the SP2 has celebrity status, and we can see why. This waterproof suction vibe uses pressure wave technology to produce touch-free clitoral stimulation. With 11 vibration functions ranging in power, the Satisfyer Pro 2 is the perfect toy for easing your way back into stimulation at your own pace.
"Highly recommend, especially if you need a bit of extra help orgasming." – Verified Purchaser
Le Wand Petite Rechargeable Massager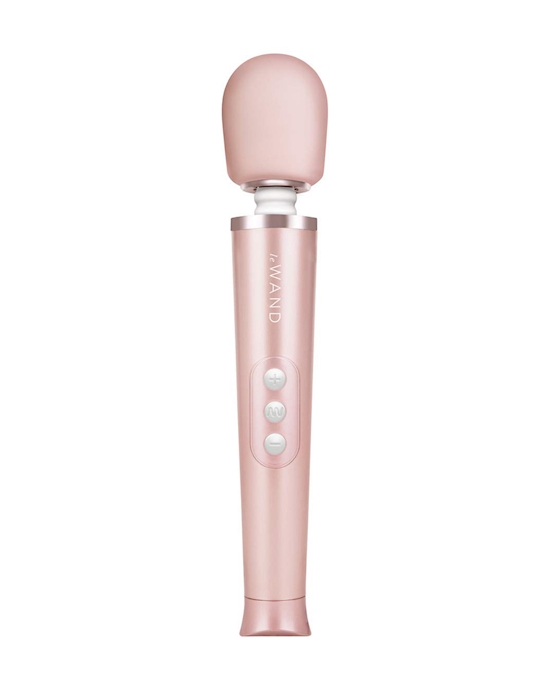 Le Wand Petite Rechargeable Massager$185.95Shop Now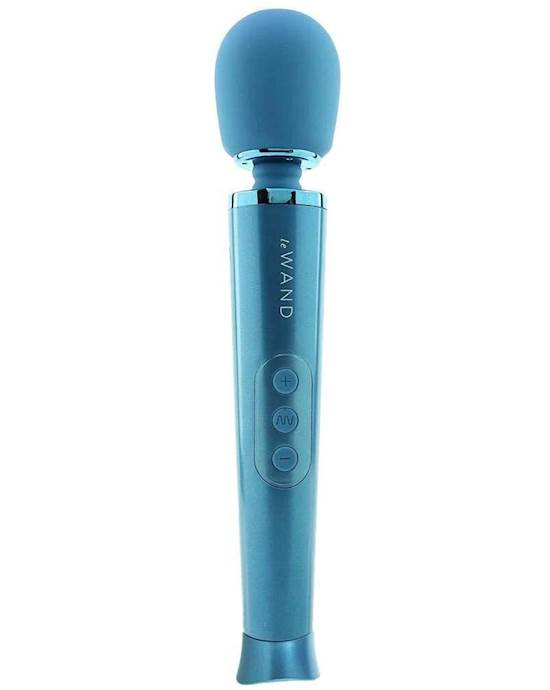 Le Wand Petite Rechargeable Massager$198.95Shop Now Sleek and stylish, the Le Wand Petite Rechargeable Massager feels as good as it looks. This toys flexible head produces a grand total of 10 vibration intensities and 6 vibration patterns making it extremely versatile to fit your needs. But its versatility doesn't stop there! This wand doubles as a full body massager making it the perfect toy for sensual foreplay before moving to your erogenous zones.
"This is the best thing we have bought he loves to use this on me and wow the best." – Verified Purchaser
"It's classy and just downright beautiful. You won't be disappointed." – Verified Purchaser
Share Satisfaction Sutra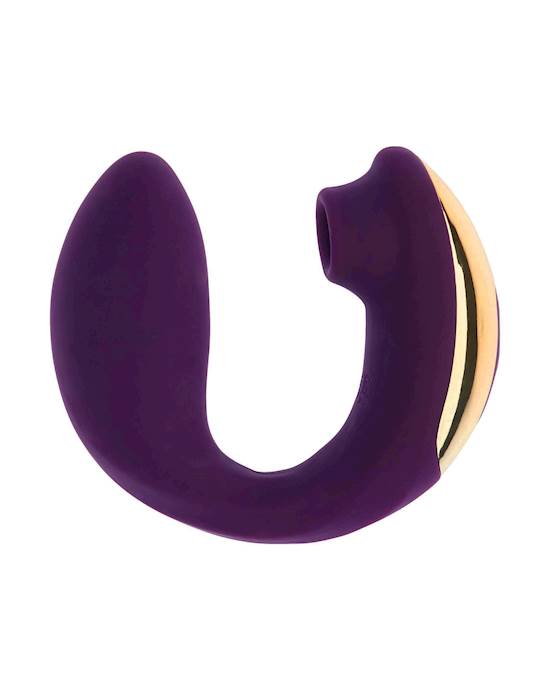 Share Satisfaction Sutra$79.95Shop Now Say hello to Share Satisfaction's new revolutionary dual stimulator, Sutra. This breath-taking toy combines suction wave technology for clitoral stimulation with an internal g-spot vibrator for unprecedented pleasure. Sutra's flexible body allows you to pose it to fit your unique body. Use it solely as a suction vibrator, an internal vibrator or explore dual stimulation. This clever toy can tailor to all your wants and desires.
"I LOVE that the toy is adjustable so you can make it fit perfectly to your size." – Verified Purchaser
"Take my word for it ladies. Light a candle, pour the wine and get in the bath with this baby. You won't regret it." – Verified Purchaser
Mini Rounded One Speed Bullet Vibe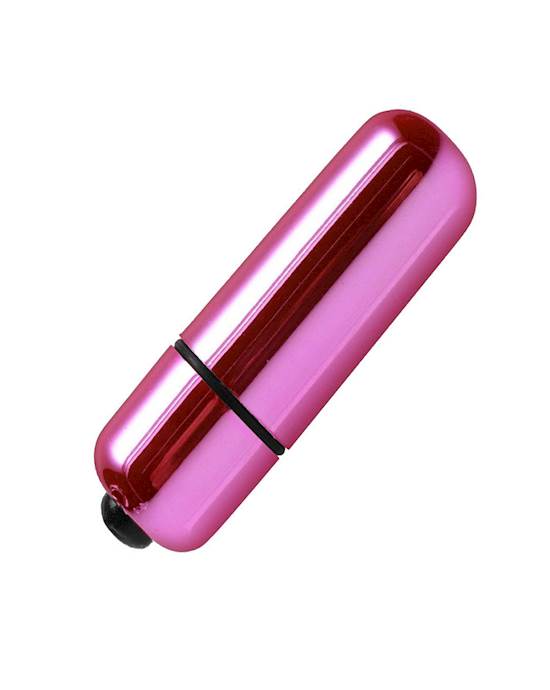 Mini Rounded One Speed Bullet Vibe$13.95Shop Now Small and discreet, the Mini Rounded Bullet is the perfect beginner toy to help get your blood pumping. Perfect for some steamy solo play or to slip between you are your partner during sex, this mini vibe is ideal for vulva owners who struggle to orgasm during penetrative sex.
"Was so surprised by this, it's my favourite! Works SO well - didn't realise I could so easily and quickly be 'pleased'! Want another…as a back up!!" – Verified Purchaser
Lubricants
A decrease in sexual desire can result in vaginal dryness or lack of vaginal lubrication; especially for vulva owners who take certain anti-depressants or are going through menopause. Lubricants are a great way to keep things slippery to help reduce unwanted friction or pain.
Cosmo Water Based Lubricant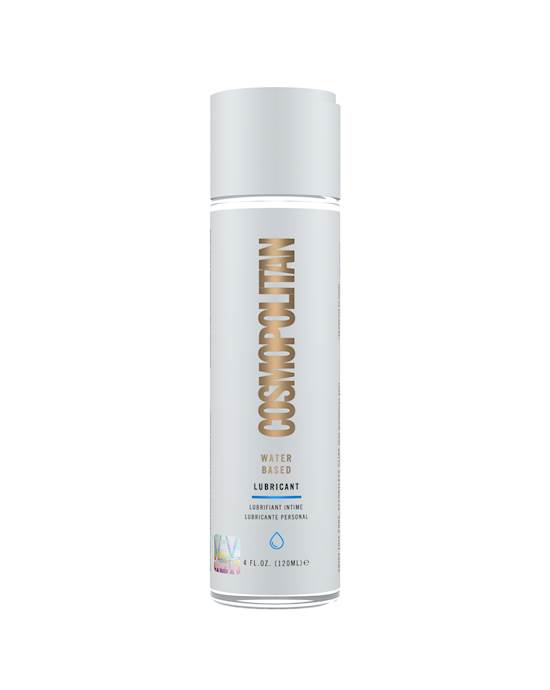 Cosmo Liquid - Water Based Lubricant $23.95Shop Now Experience an effortless glide with the Como Liquid Water Based Lubricant. Specially formulated for sensitive skin, this water-based lubricant acts as a supplement to the body's natural lubrication while feeling super light on the skin.
"This is the best lube I've used, only need a small bit, doesn't get sticky.. Perfect!´- Verified Purchaser
Satisfyer Women Lubricant Gentle Classic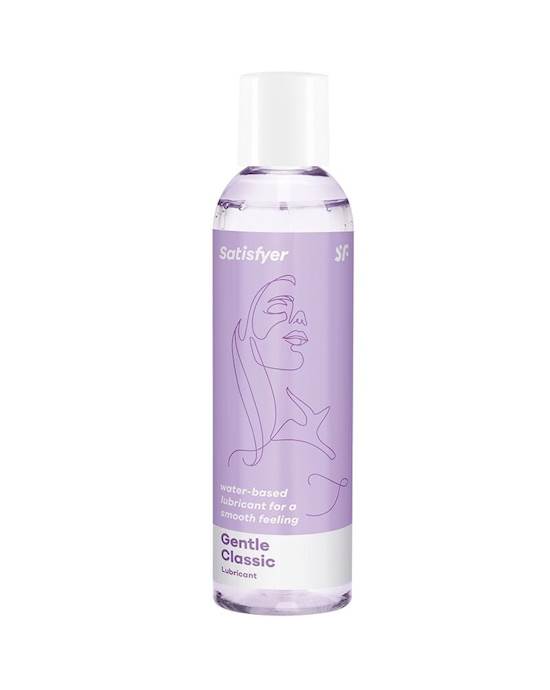 Satisfyer Women Lubricant Gentle Classic - 295ml$20.95Shop Now From award-winning sex toy brand Satisfyer comes the Satisfyer Women Gentle Lubricant. This water-based lubricant feels super soft and sensual against the skin thanks to its silky formula. Long lasting, and compatible with all condoms, this lube allows you to have longer lasting frictionless and safe sex.
"This silky goodness was a gem. Didn't have to use much so it's lasted us ages" – Verified Purchaser
System JO Flavoured Lubricants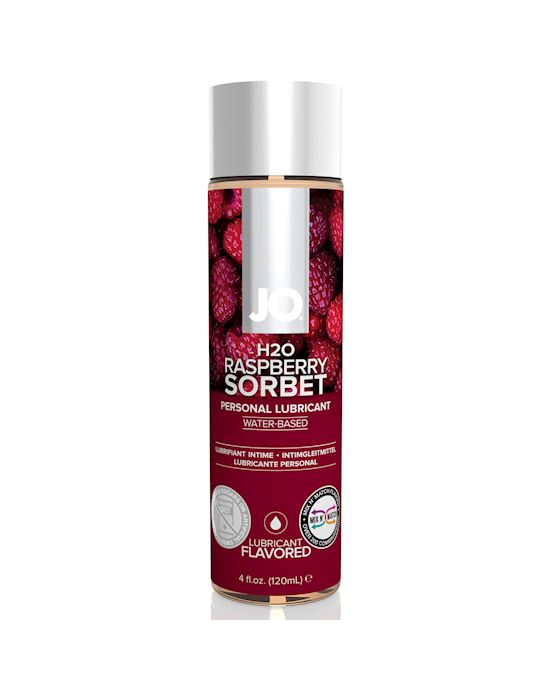 System Jo H2o Lubricant 120 Ml - Raspberry$37.95Shop Now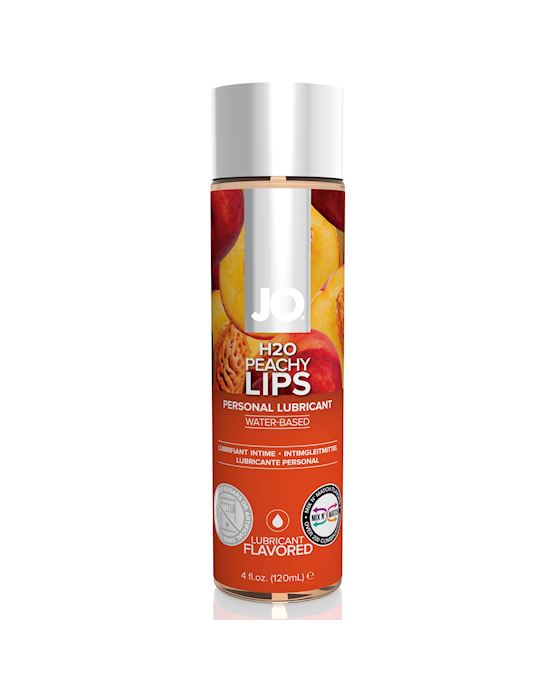 System Jo H2o Lubricant Peach 120 Ml$27.95Shop Now Flavoured lubricants are perfect for adding some extra sweetness and excitement into your sex life while also helping with vaginal dryness. With 15 mouth-watering flavours, System Jo has something to satisfy all your palates. Compatible with condoms and all sex toys, these lubricants are the perfect way to introduce something new into the bedroom.
"Not as sticky as other lubes usually are, great tasting and long lasting." – Verified Purchaser
Massage Oils & Candles
Foreplay plays a big role in sparking arousal. Serving both a physical and emotional purpose, foreplay helps prepare the body and the mind for sex. In fact, Healthline accumulated a list of studies that suggest that certain essential oils hold properties which are linked to a more positive sexual experience.
"Arousal entails the unmistakable physical signs that occur within our body when we are sexually stimulated. The clitoris becomes sensitive, the vagina lubricates, and the genitals swell and become noticeably engorged as your blood vessels dilate causing more blood flow to the genitals. In turn, this makes us more sensitive and makes stimulation feel more pleasurable," Emma explains.
"This is why foreplay is so important. The longer we can touch the body in a sexual way, the more arousal we can build inside our bodies allowing us to experience more pleasure."
Share Satisfaction Massage Candle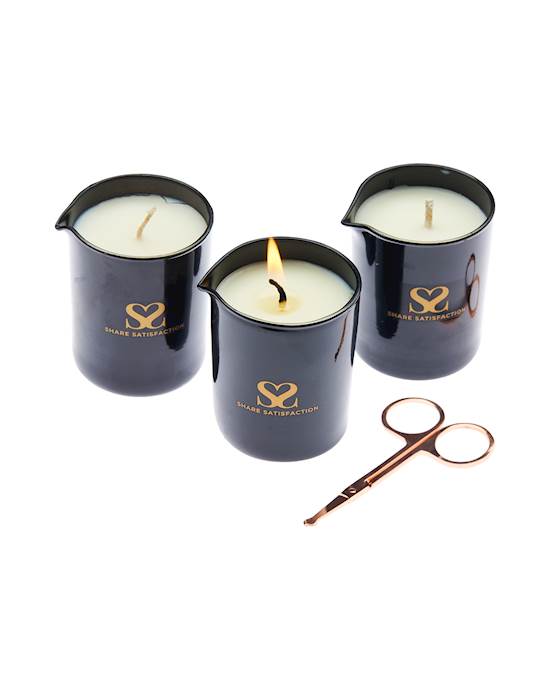 Share Satisfaction Massage Candle Set$55.95Shop Now Dabble in sensual heat play with the Share Satisfaction Massage Candle Set. Perfect for setting the mood and relaxing your body, these scented candles melt into a heated massage oil once lit. With three luxurious scents of Vanilla, Pheromone, and Rose, you can pick and choose the perfect scent to match your mood.
"The quick heat when it drops onto you is so good and stays lubricated for a while you massage not to mention is smells beautiful too." – Verified Purchaser
"Great for massages and feels amazing when dripped on body. If you want to add something extra to your sex life this is an easy must." – Verified Purchaser
System Jo Massage Glide - Lavender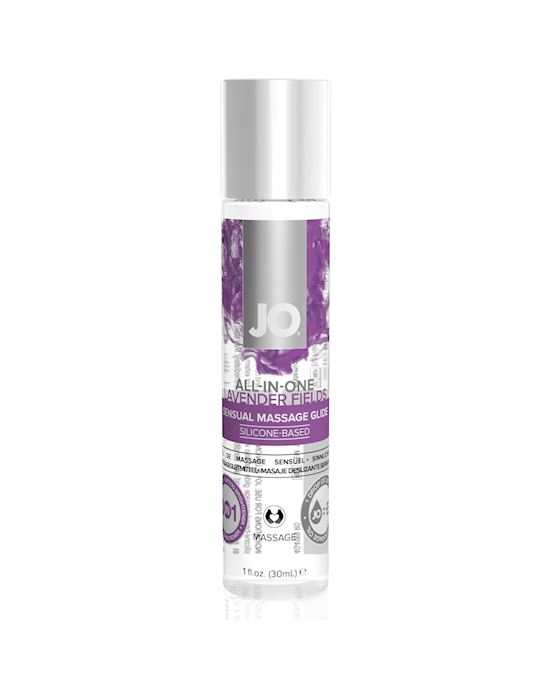 System Jo Massage Glide 30 Ml - Lavender$15.95Shop Now Made with pure essential oils, the System Jo Lavender Massage Glide helps to moisturize the skin and relax the muscles without feeling greasy or oily. Specifically formulated to be long lasting, there is no need to interpret your massage to constantly apply more oil. Plus, lavender has been found to that significantly decrease anxiety and stress, making this massage oil the perfect choice to relax and unwind during intimacy.
"This is such good stuff. Rubs in perfectly and skin does not feel oily or tacky afterwards. Will definitely buy again." – Verified Purchaser
"You definitely don't need a lot.. but the smell and the silkiness of this oil is amazing!!" – Verified Purchaser
Cosmo Liquid Creamy Vanilla Massage Oil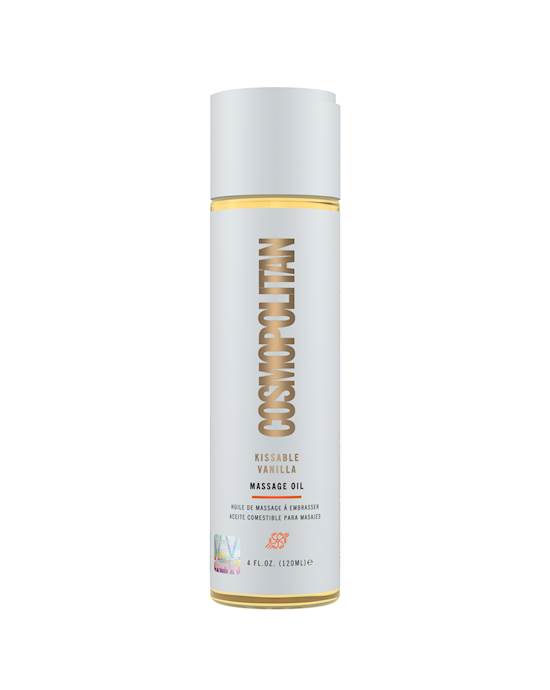 Cosmo Liquid - Creamy Vanilla Massage Oil $20.95Shop Now Take turns with your partner giving each other loving massages with the Cosmo Liquid Creamy Vanilla Massage Oil. With an erotic and warm scent of vanilla, this massage oil is the perfect way to create intimacy with your partner while helping to relax tight and tired muscles.
"Smells amazing and a very good oil to use for those nice long massages" – Verified Purchaser
Arousal Gel
Formulated to enhance sensitivity and stimulation arousal gels can encourage more regular orgasms and increase sexual desire. Watch the video below where Emma covers what arousal gels and oils are, and how they can help with arousal.
Intensifying Gel for Women Cooling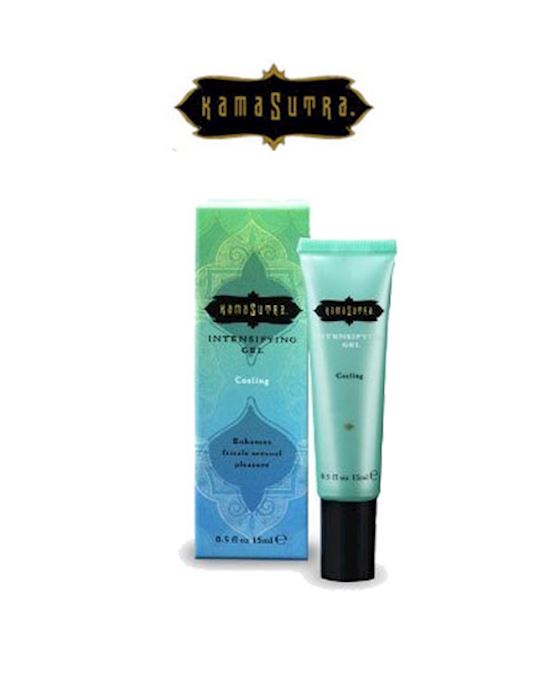 Intensifying Gel For Women Cooling$20.95Shop Now Specially designed for vulva owners, this Cooling Intensifying Gel helps to increase blood flow in the vulva for an intense sensual response. Made from a unique blend of sexually enhancing herbal stimulants, this cooling gel creates a pleasant tingling sensation.
"I promise you'll love it.. it's an amazing feeling" – Verified Purchaser
Swiss Navy Sensual Arousal Gel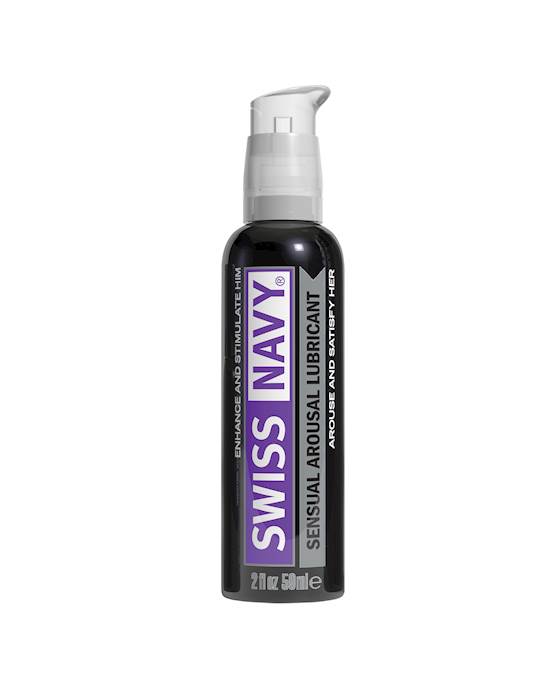 Swiss Navy Sensual Arousal Gel - 60ml$29.95Shop Now Perfect for sensual solo and couples play, the Swiss Navy Sensual Arousal Gel helps drive the blood flow to the surface of the vulva for increased stimulation. Perfect for initiating arousal, this water-based gel creates an incredible experience for both you and your partner.
"Works every time! Highly recommend" – Verified Purchaser
"Nice to have an arousal gel that works for both me and my partner. Love it" – Verified Purchaser
Enhance your sex life with sex toys and sexual wellness products
If you're not feeling 'in the mood' for sex or foreplay with your partner, and it's happening more frequently than you'd like, why not try incorporating a new sex toy, massage candle or lubricant to help get you in the mood? Check out Adulttoymegastore's full range of sex toys and try something new. It may just be the key to unlocking your libido and enhancing your sex life.
Want more?
Check out Emma's top tips for amazing sex by watching the video below.
Read next:
References
Research from the following resources were used for this article:
Content Disclaimer:
The information in this article has been fact checked and reviewed for accuracy by Adulttoymegastore's team of content specialists and sexual wellness experts, including Sex Educator Emma Hewitt.
Adulttoymegastore does not provide medical advice, diagnosis, or treatment for illness. Any information published on this website, either by Adulttoymegastore or its authors, is not intended to be a substitute for medical advice, and you should not take any action before consulting with a medical professional.
For more product examples - shop all our
sex toys
here.