The best nipple covers, pasties and stickers online
Looking for nipple covers? Looking for pasties? Looking for Bras that aren't bras? We have breast covers, body stickers and swinging burlesque style pasties - and they're the best of the best!
Here's our top 10. You can see our whole range here.
Obsessive Pasties with tassels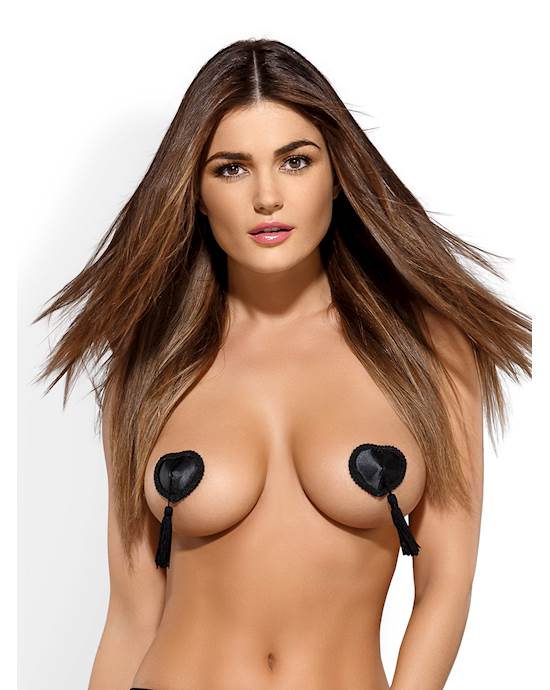 Obsessive Pasties - Tassel Nipple Covers $13.95Shop Now
Boring evening? No idea how to heat an atmosphere? If so, solve that problem by taking these little nipple covers and start the show for your beloved! You won't forget these playful nipple covers and the fun they bring!
Wham/bam Superhero Pasties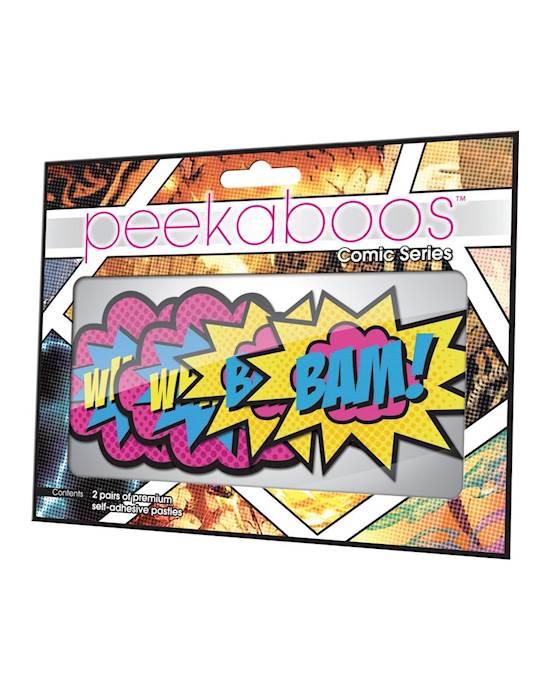 Wham/bam Superhero Pasties$24.95Shop Now
Hit em' with a zap and a pow with these loud superhero inspired pasties! These pasties are sleek, comfortable and let you wear revealing fashions without the hassle of using a bra. Styled with comic book speech inspiration, these pasties say "POW" and "ZAP" and are sure to draw attention. Adhesive backing doesn't irritate the skin when these pasties are worn meaning you can comfortably play, party, dance and excite with these nipple covers.
Adore Le Burlesque Collar And Pasties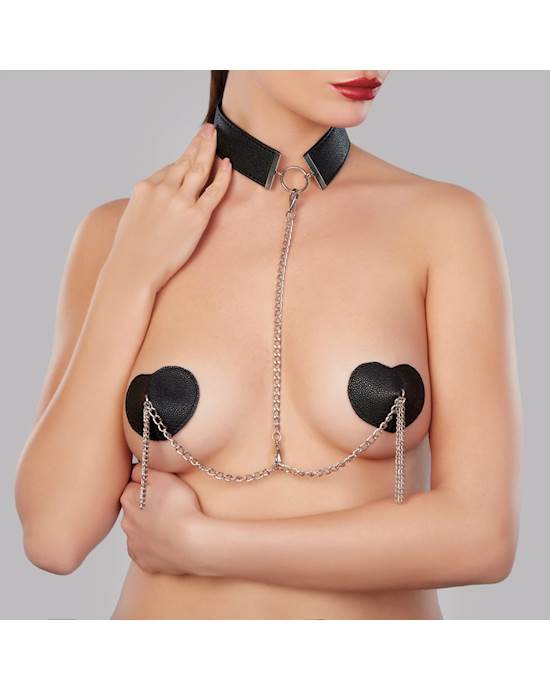 Adore Le Burlesque Collar And Pasties$45.95Shop Now
When you are having that burlesque feeling, and want to have the perfect pasties to spin the tassels, wear this sexy piece and live out your fantasies!
The silver finish chain connects the pebbled faux leather collar to heart shaped pasties. The pasties are outrageously sexy with little chains on the center of each. The collar is reversible to a smooth black side. Lobster claw clasp closure.
Bijoux Indiscrets Mimi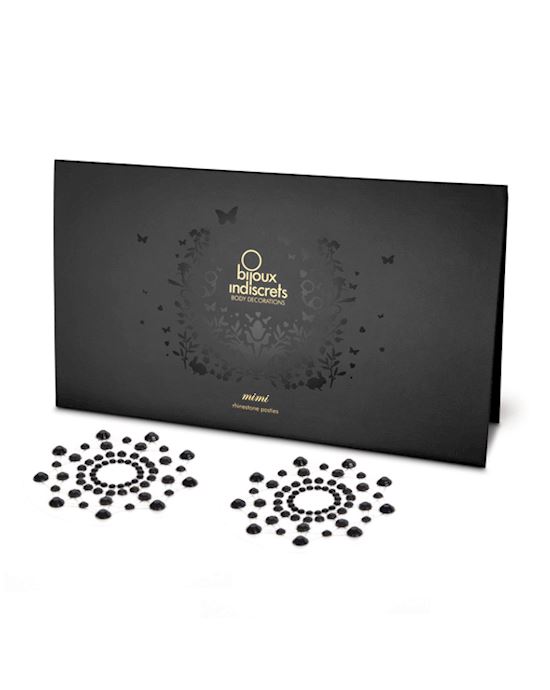 Bijoux Indiscrets Mimi$11.95Shop Now
Transform yourself into an irresistible delight. Mimi is our collection of self-adhesive ornaments which enhance all types of breasts and the self-adhesive silicone base to which they are attached make them very easy to apply. Wear it with your sexy lingerie!
Up In Smoke Leaf Pasties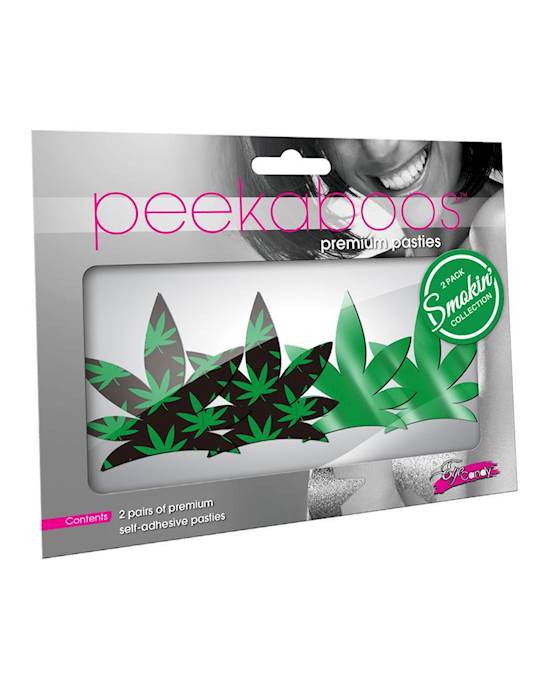 Up In Smoke Leaf Pasties$24.95Shop Now
Bring out the best in bedroom fun with Peekaboo Pasties Smokin' Collection of premium nipple covers. The leaf shape of this pasty covers the nipples to give you the confidence to strut your stuff around in the bedroom that will drive a partner wild. Ideal for lovers of smoking it up, these playful covers give you the freedom to be yourself.
Midnight Flower covers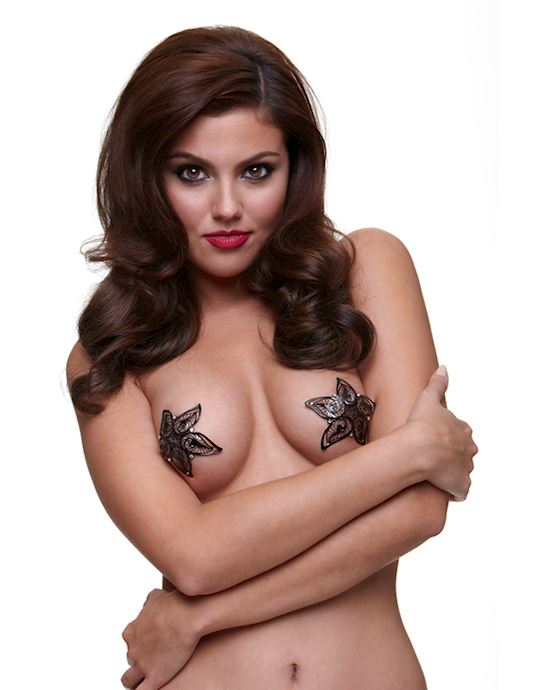 Midnight Flower$47.95Shop Now
Match your favorite mask with our black enameled flower-shaped filigree nipple pasties, adorned with crystal elements. A gentle, yet sturdy, adhesive holds its delicate metal structure.
Flash Heart Body Decoration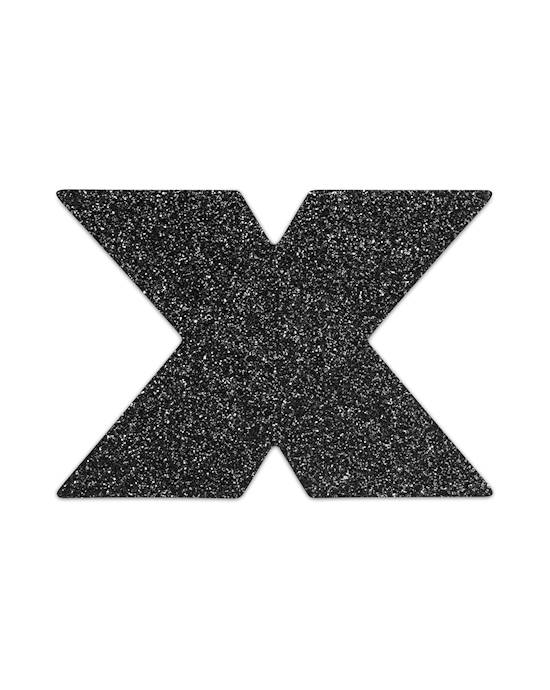 Flash Heart Body Decoration$27.95Shop Now
Reveal your true identity and make him succumb using the full power of your super charms with the Superwoman inspired Flash Heart Cross shimmering body decorations, by Bijoux Indiscrets. The seduction will never end with these dazzling heart cross decorations.
Sequin With Black Tassel Pasties
Designed with you in mind, these sleek, fashionable pasties give you the freedom to be yourself. Now more than ever you can dare to wear today's most revealing fashions without showing more than you want. Deep v-neck T-shirts, super-sheer tanks, fishnet tops, ultra-sexy dresses... Whatever your style, wear it with confidence - we've got you covered!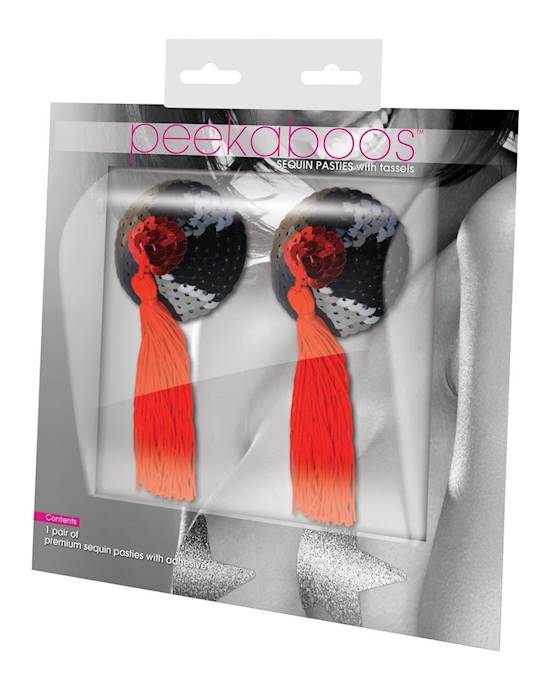 Sequin With Black Tassel Pasties$25.95Shop Now
Pizza pasties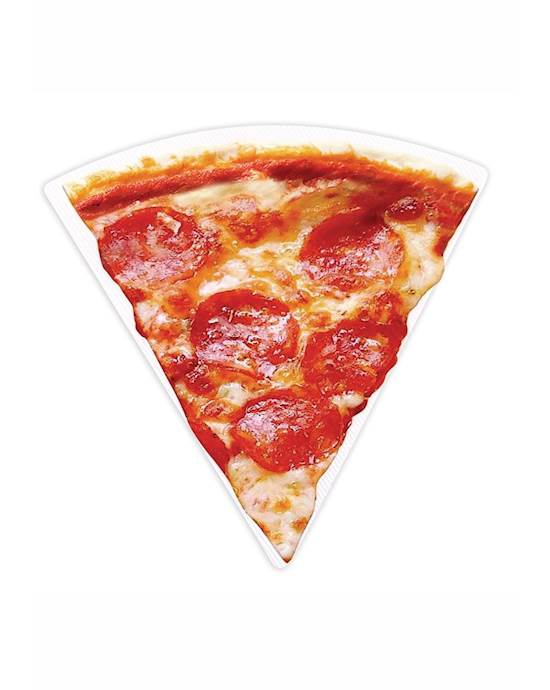 Home Slice Pasties$22.95Shop Now
Everyone loves pizza - if they don't, then they sure will when they see these pizza pasties being worn!
Styled like a New York style pepperoni pizza, these pasties will leave lovers drooling at the mouth to get a taste of your terrific treats. The sticky adhesive is gentle on the skin yet holds firm during pplay or party time for the users convenience and ease of mind.
Message stickers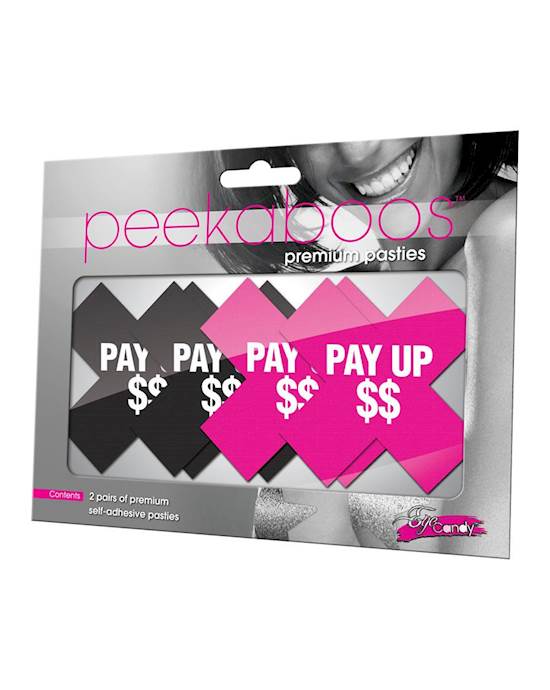 Pay Up Pasties$24.95Shop Now,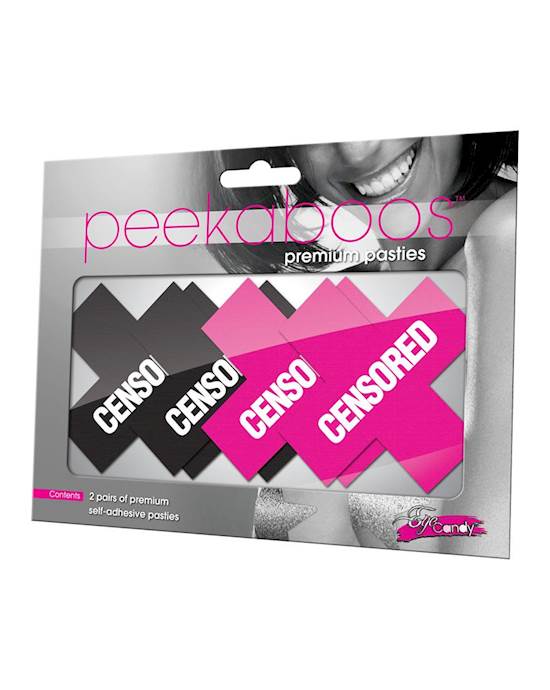 Censored Pasties$24.95Shop Now,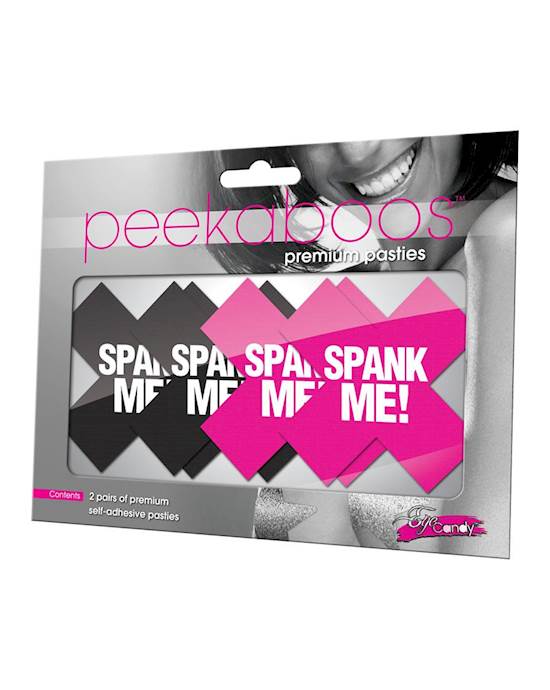 Spank Me Pasties$24.95Shop Now
Let your titties do the talking with these great pasties. They have different messages from - Bad Girl to Rock Star! See them all here.
Want more?
Adulttoymegastore is an online retailer of sex toys distributing across New Zealand, Australia and the USA. ATMS was opened in 2009 and is still proudly New Zealand owned and operated, with over 8,000 products from more than 45 brands to choose from! We take great provide in providing the best products to thousands of happy customers, and have many benefits such as a loyalty programme, free samples with every order, and personalised notes.
Adulttoymegastore has a huge range of sex toys including vibrators, dildos and cock rings for every occasion! With fast, 100% discreet shipping, and price guarantee, ATMS has everything you need to make good sex, great!