How To Use a Butt Plug (Beginner's Guide To Butt Plugs)
Long time fantasizer and first time user? Here are step-by-step instructions of how to use a butt plug for the very first time!
You've likely heard of a butt plug. But what exactly are butt plugs, why on earth do people use them, and what different kinds of butt plugs are there? Read this beginner's guide to find out.
What is a Butt Plug?
While the name is pretty self-explanatory (butt plugs plug up your butt!), butt plugs are anal toys with a tapered bulb shape to insert into the anus for backdoor pleasure. Butt plugs, also known as anal plugs and ass plugs, come in small, medium and large sizes, which should be selected depending on your level of experience.
If you want to know more about what a butt plug is, how to choose one and use one, check out this helpful video by sex educator Emma Hewitt:
Why Do People Use Butt Plugs?
Designed to be worn for a short amount of time before and/or during sex, butt plugs stretch and relax the sphincter muscles. This heightens pleasure and ensures that you are prepared for anal play. The anus is an erogenous zone with many sensitive nerve endings, which is what makes butt plugs feel so good, and enjoyed by the masses.
Butt plugs are the perfect beginner's anal toy because they're unintimidating to look at and super easy to use. You simply apply a generous amount of lube to the plug and insert into the anus and leave it there while you enjoy foreplay and/or have sex. Meanwhile, the plug works to stimulate the highly sensitive nerve-endings inside your rectum to make orgasms feel even more powerful and intense.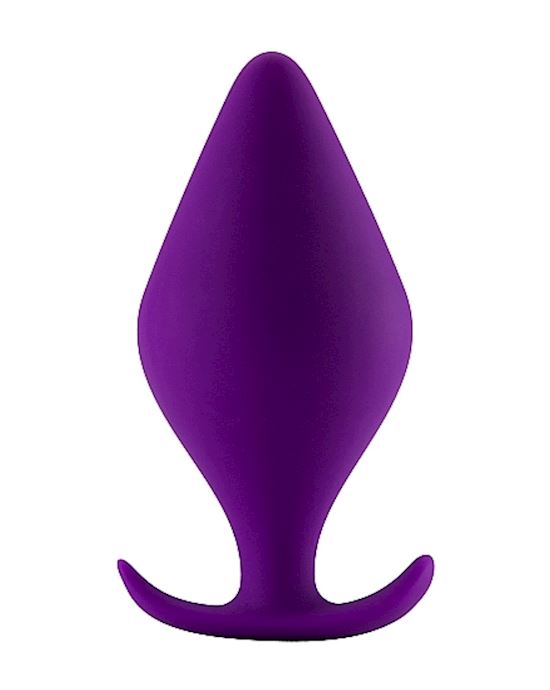 Butt Plug With Handle$23.95Shop Now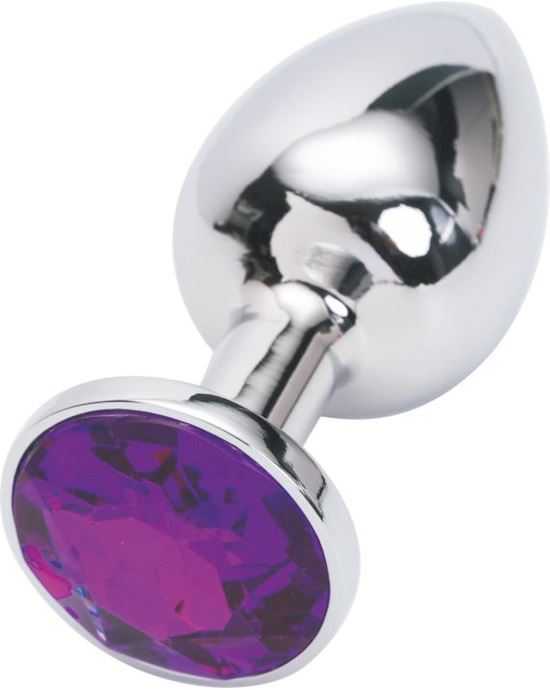 Jewelled Butt Plug- Small Silver$117.95Shop Now
What Kinds of Butt Plugs are there?
There are many different kinds of butt plugs available at Adulttoymegastore. In fact, we almost have a thousand different butt plugs in stock! Start with a small butt plug from this list and work your way up using bigger anal plugs.
Silicone Butt Plugs
Many affordable butt plugs are made from high quality, body safe silicone. Silicone butt plugs are popular because they're affordable, simple to clean, and are smooth so they can slide into the anus easily. Silicone sex toys should be used with a water-based lubricant, as silicone adult toys don't react well with silicone lubricant as it breaks down the toy.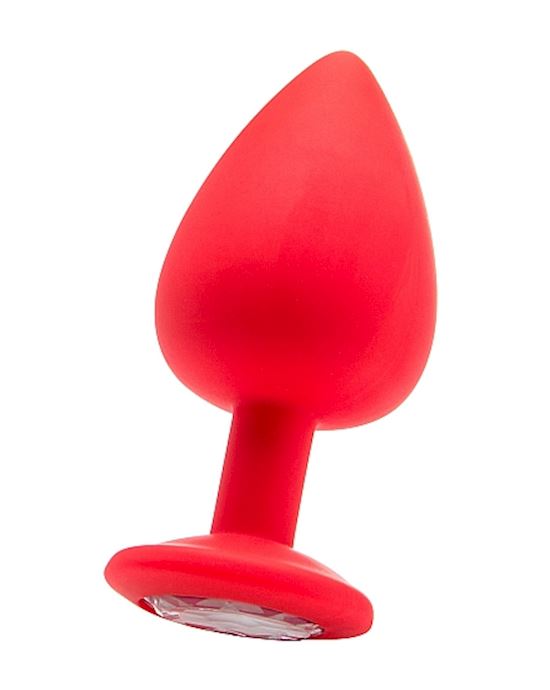 Extra Large Diamond Butt Plug$33.95Shop Now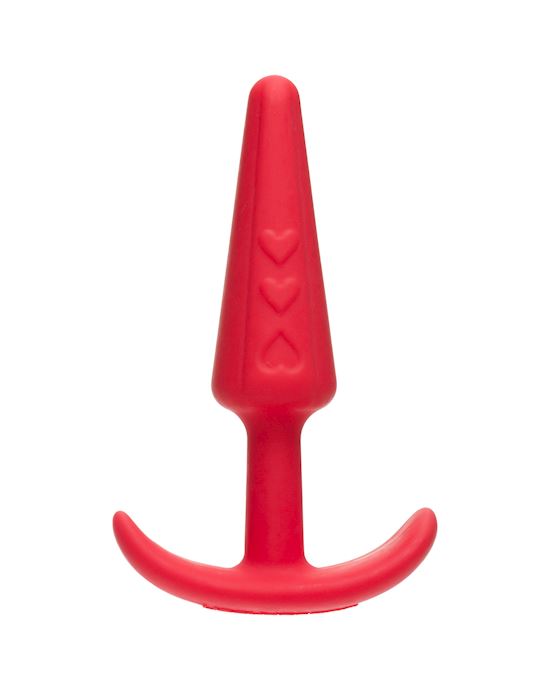 Wonderland Mini Plug The Heavenly Heart$36.95Shop Now
Glass Butt Plugs
Glass butt plugs are sleek and smooth, and probably the easiest sex toy material to clean. They're also particularly beautiful to look at, and glass offers opportunities for temperature play, as you can use them cold or warm them up using warm water before use. Most glass anal sex toys are hand-blown, so you'll get your own custom-made butt plug as no two plugs are exactly the same! Glass butt plugs are suited for both beginners and experienced anal players.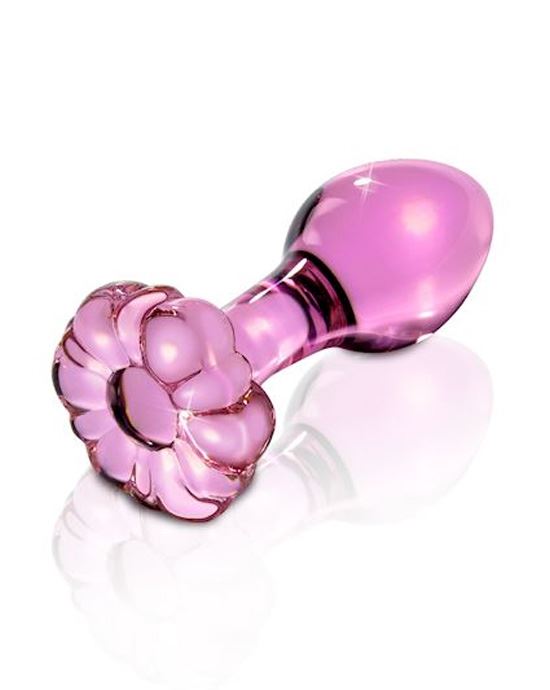 Icicles Glass Butt Plug No 48$48.95Shop Now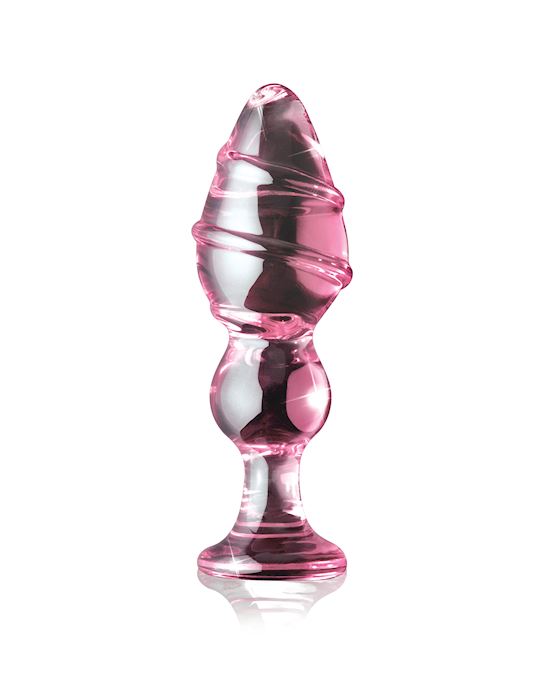 Icicles No 27$56.95Shop Now
Metal Butt Plugs
Metal butt plugs are heavy and firm. Being temperature-sensitive, like glass, these exciting and unique anal sex toys can go hot to cold fast, giving you even more sensual stimulation. Some metal butt plugs have jewelled ends to give you an extra dazzling, which some people enjoy. Like glass, metal sex toys are also very easy to clean.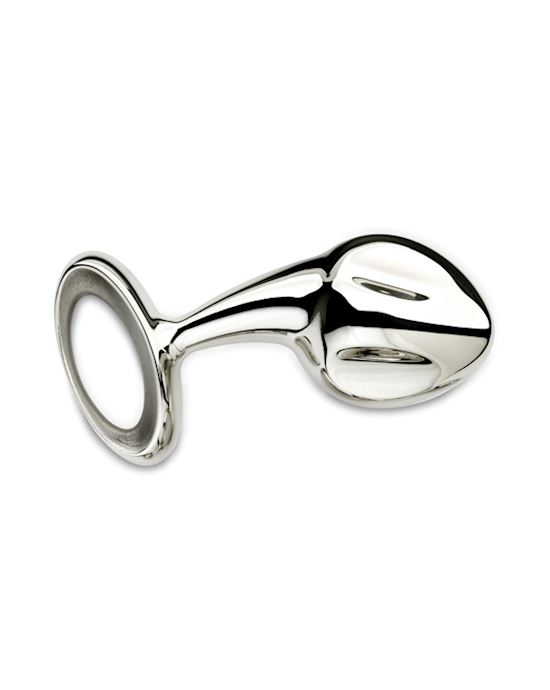 Njoy Pure Plug 20$416.95Shop Now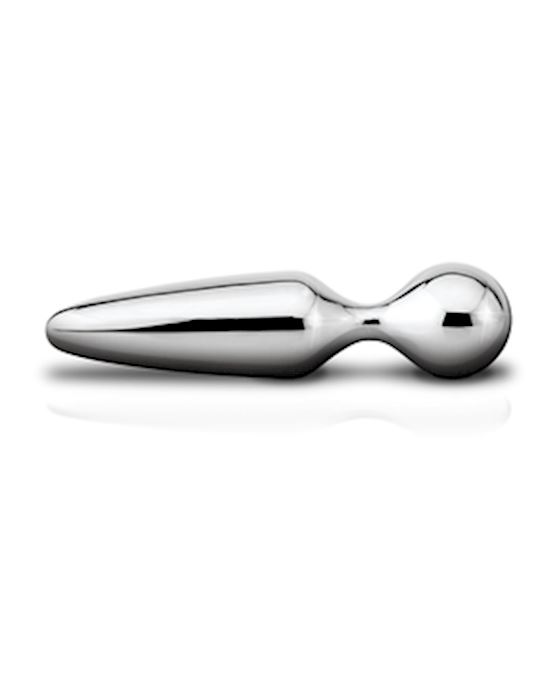 Metal Worx Teazer$152.95Shop Now
Jewelled Butt Plugs
You can make your booty sparkle like a diamond with a jewelled butt plug. Embellished with a large crystal decoration on the end, jewelled butt plugs give your booty a sexy and elegant appearance and are perfect for people who love the finer things in life. Steel and silicone are common materials used to create these dazzling sex toys. They're both a sex toy and a fashion statement!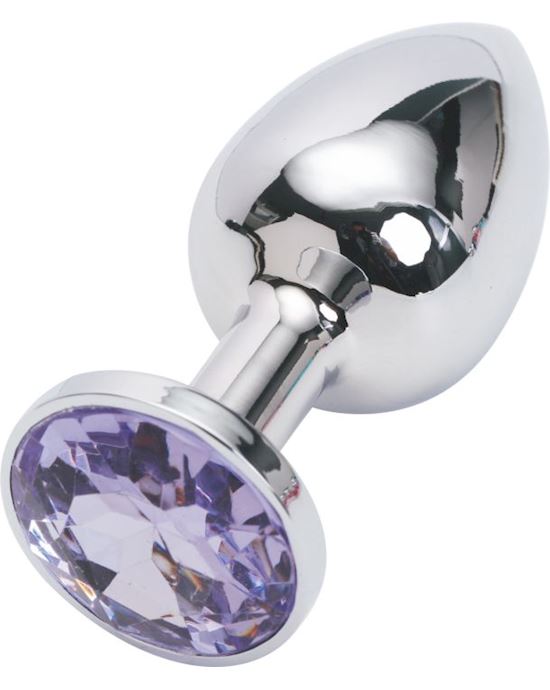 Jewelled Butt Plug- Large$152.95Shop Now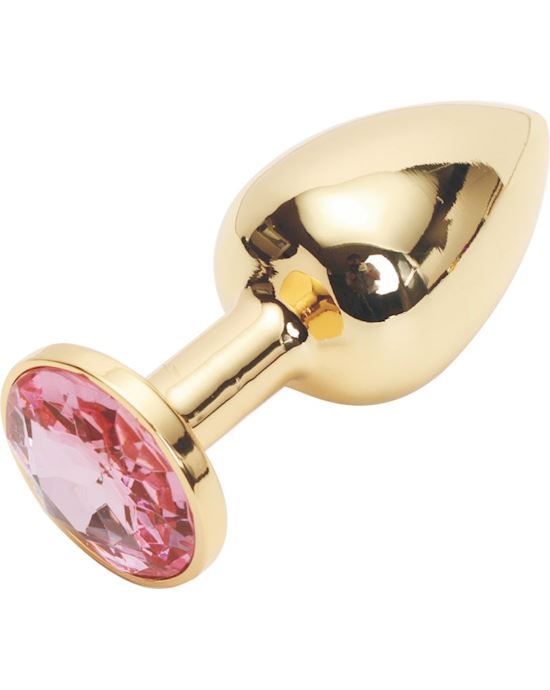 Jewelled Butt Plug- Large Gold$103.95Shop Now
Butt Plug Sets
Butt Plug Sets, also known as anal training kits, include a few different anal toy sizes so that beginners to anal play can train their rear safely and slowly to get used to anal play and prepare for anal sex or using larger anal toys.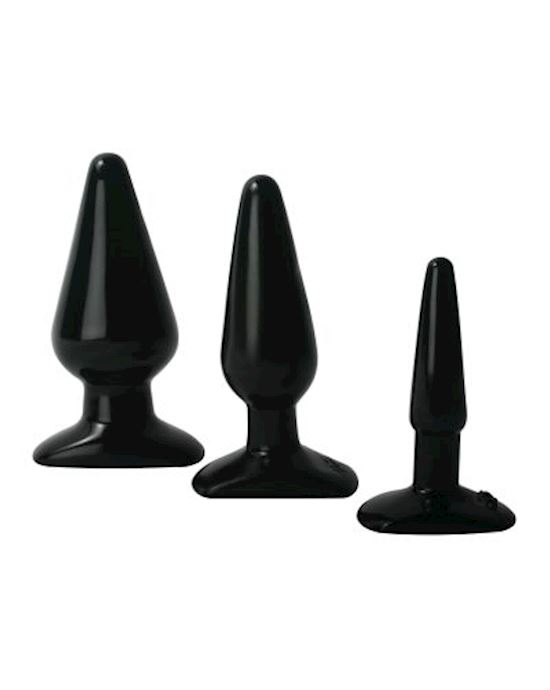 Trinity Anal Trainer Set$44.95Shop Now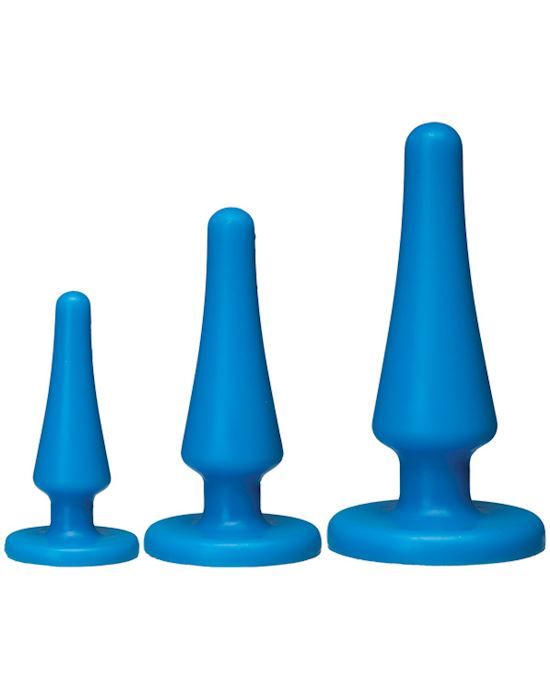 Launch Anal Trainer Set By American Pop$73.95Shop Now
How to use a Butt Plug
Now that you know what butt plugs do and the different types, it's time to begin exploring the amazingly erogenous zone of the anus using a small, beginner friendly butt plug, and you'll quickly realise what all the fuss is about!
The thought of using a butt plug for the first time may seem a little scary. After all, you don't know what to expect – it might not fit, it could hurt, there could be poop... But never fear, because the beginners' butt plug is a great way to "ease" yourself into anal play. Once you've bought your first butt plug, it's time to use it.
To help to put your mind at ease, here are seven simple steps to help ensure your first butt plug experience is a positive and pleasurable one.
1. Start Small
Using a butt plug for the first time doesn't have to be challenging or painful, thanks to the range of sizes available. Your first butt plug should be the same size or just slightly wider than your middle finger. The tip of the anal plug should be tapered and rounded to make it easier to insert, and opt for a smooth shape rather than textured to make it simpler to insert.
It's important to start with a small butt plug suited for beginners. If you start slow, warm up and gradually increase the size of plugs you have very little risk of stretching your anus. Over time you will be able to work your way up to larger and larger toys if that is your goal, and anal sex will be a lot more comfortable and pleasurable if you get used to using butt plugs first!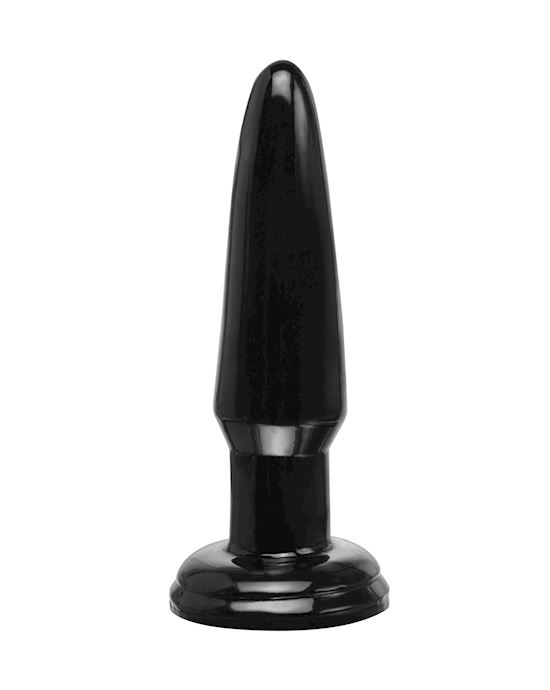 Beginners Butt Plug$19.95Shop Now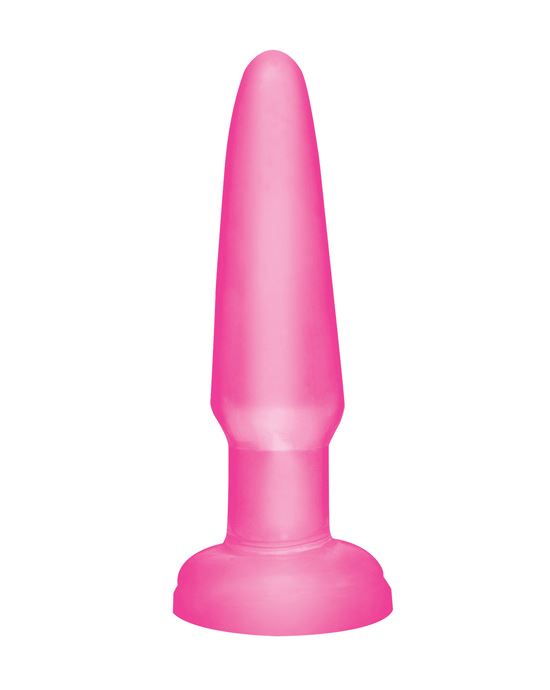 Basix 3.5 Inch Beginners Butt Plug$10.95Shop Now
2. Always use Butt Plugs with a flared base
A flared base is essential for any butt plug to ensure it doesn't get drawn into the sphincter. Beginners should look for especially wide flared bases for peace of mind, such as a T-bar base. Never insert objects into the rectal area that were not designed for it – this is for your safety!
Read our anal toy safety guide for more tips on how to play safe.
3. Clean up before you start Anal Play
It's highly recommended that you clean your anus thoroughly before you start a session with a butt plug for obvious reasons. This can be done by having a shower, or using an anal douche. It is also a good idea to clean your toys with warm water and soap before and after each session, and use a good quality sex toy cleaner.
Read our guide, how to prepare your body for anal play, for expert tips from a sex educator and anal expert!
4. Use Lubricant
The key for smooth insertion when using a butt plug first time is lubricant. Lube is absolutely essential for anal play, and your anus doesn't self-lubricate. Slather the tip of the butt plug and all down the body and neck of the plug with lubricant, plus a small amount to the entrance of your anus. Using ample lube can be the difference between a fantastic session with a butt plug or a painful extraction!
We recommend starting with a water-based lubricant because is washes off sheets easily, is safe to use with all sex toys regardless of the materials they're made from, and is body safe.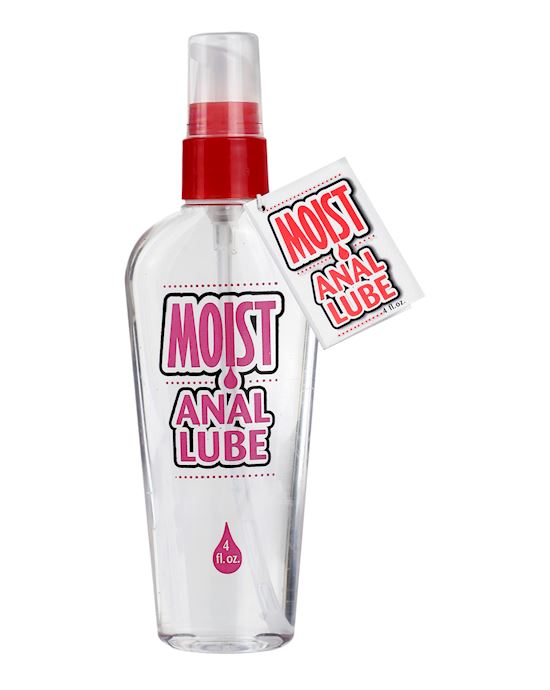 Moist Anal Lubricant 100ml$14.95Shop Now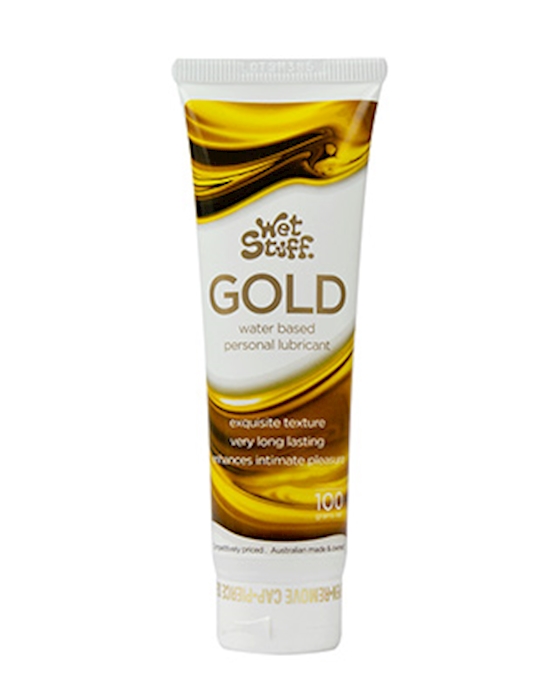 Wet Stuff Gold Waterbased Lubricant 100g$8.95Shop Now
5. Insert the Butt Plug slowly
Hold the tip of the butt plug against your anus entrance, angled slightly towards your stomach. Gently push to insert the tip, then stop. Take your time to insert the full length of the plug if you feel comfortable enough to do so.
Your plug is fully inserted once the slim 'neck' of the plug is inside and the flared base rests against the outside of your bottom. Remember – the base of the butt plug should stay outside the body at all times!
6. Be Patient
When using a butt plug, and any other anal sex toy, patience is a virtue. Don't ever try to force the plug in before your anus is properly warmed up because this could result in tearing, which won't be pleasurable and will probably put you off anal play for life!
If you feel any pain, this is your body telling you to stop and try again next time – listen to the cues. It will take time for your body to get used to anal play and let you experience its pleasures.
An anal training kit is a great way to ease your body into anal play as a beginner as they come with a few different sized anal plugs so you can slowly work your way up to a larger size. Check out the video below on everything you need to know about anal training kits.
7. Have Fun and Experiment
The anus is another erogenous orifice that deserves our attention. You have nothing to be ashamed or embarrassed about, so explore your body and experiment with different types of anal plugs (metal, glass, silicone) and different sizes and textures to see what you like best. Relax, take your time and enjoy!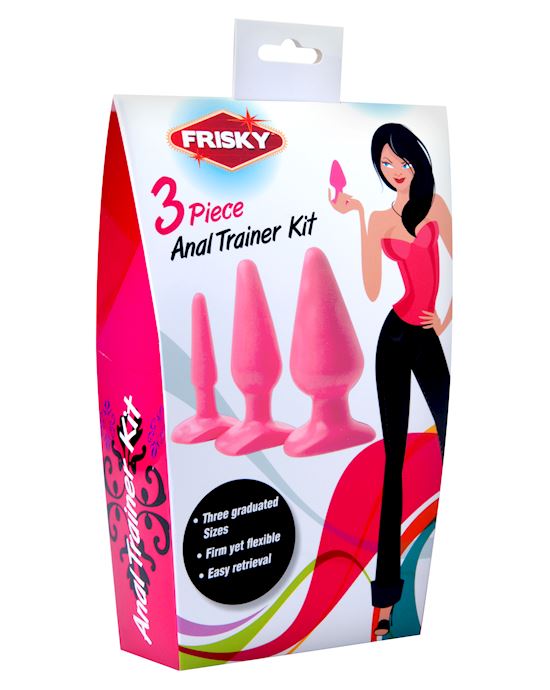 Pink Anal Plug 3 Piece Kit- Packaged$83.95Shop Now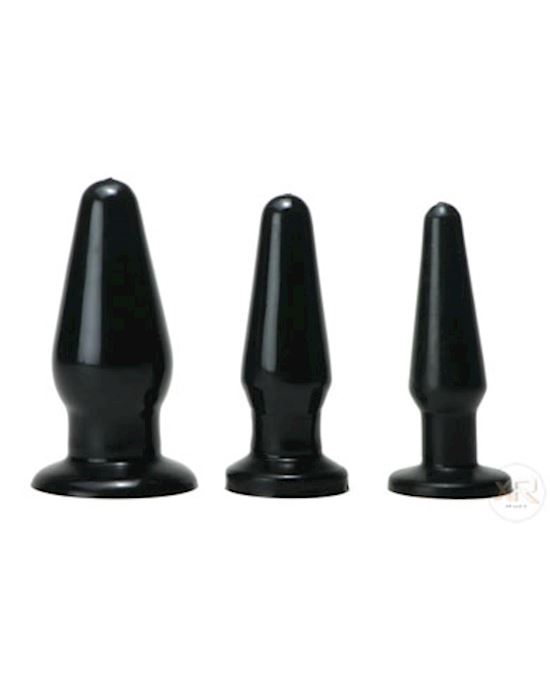 Trinity Silicone Butt Plug Kit$75.95Shop Now
Are you ready to choose and use your first Butt Plug?
Check out Adulttoymegastore's huge range of butt plugs and find the perfect anal plug to kick off your booty play journey today!
If you need help selecting your first butt plug, don't hesitate to contact the ATMS customer service team.
Learn more about anal play
Editor's note: This article was originally published on 4 May 2018 and was updated on 21 June 2021 for relevance and comprehensiveness. This article has been reviewed and verified by Adulttoymegastore's Sex Educator Emma Hewitt.
Content disclaimer: Adulttoymegastore does not provide medical advice, diagnosis, or treatment for illness. Any information published on this website, either by Adulttoymegastore of its authors, is not intended to be a substitute for medical advice, and you should not take any action before consulting with a medical professional.