What's a Taint Stimulator and How Do You Use It?
Taint stimulators can be a lot of fun to use in the bedroom. But what actually are they, and how do you use them? Let's dive in!
There are lots of different sex toys you can purchase, from vibrators to cock rings to glass toys. One of the most popular types of sex toys for men and penis owners, are taint stimulators! While they aren't talked about as much as other toys, taint stimulators can provide a lot of pleasure and definitely shouldn't be overlooked.
What is a taint stimulator?
Now, you might be wondering – what actually is a taint stimulator? Firstly, 'taint' is a term that refers to area between the testicles and the anus, also commonly referred to as the perineum. By stimulating the taint, you can indirectly stimulate the prostate. The prostate is a walnut-sized gland that is located below the bladder, and while its main function is to produce fluid that helps make up semen, it also feels incredible when stimulated!
Often referred to as the P-spot, the prostate is known for providing quick and intense orgasms. It can be a pretty fun area to play around with, there are many types of prostate massagers you can use to stimulate this area internally through the anus.
However it can be difficult to stimulate on your own, and some people prefer a less penetrative option – so that's where taint stimulation sex toys come in! Taint stimulators help to stimulate the area easily and most are typically hands-free for even more freedom while you play.
Let's dive into the best taint stimulators and how to use them…
What are the best taint stimulators and how do you use them?
Taint stimulators come in lots of different shapes and sizes, so there really is something out there for everyone. Think about what type of stimulation you enjoy as a starting point. This will help you have more of an idea of what taint stimulator might work best for you!
Cock rings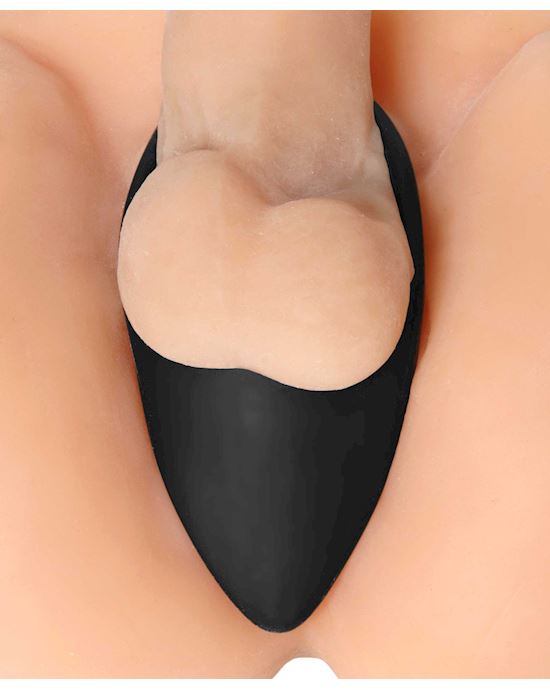 Taint Teaser Silicone Cock Ring And Taint Stimulator 1.75 Inch$39.95Shop Now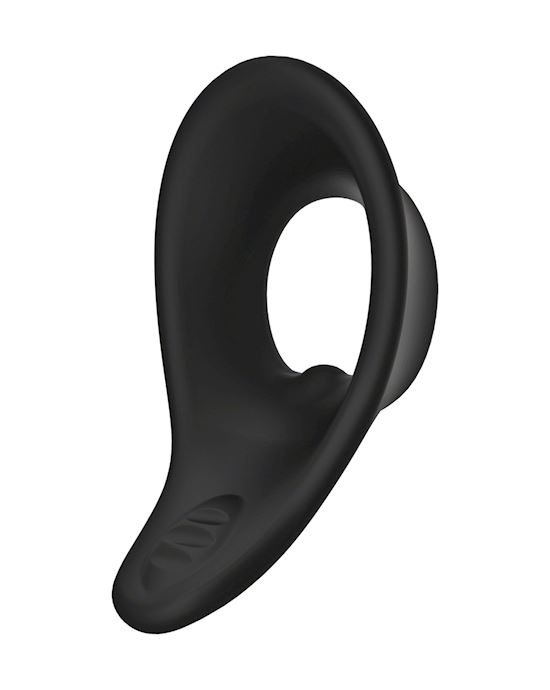 Cock Jock Ring$28.95Shop Now
Cock ring taint stimulators look like a regular cock ring, however they have a teardrop shape that is designed to specifically target the taint. Some will be vibrating, while others are similar a silicone ring that applies extra pressure and stimulation to the area.
If you are new to perineum play, and are a little nervous starting out, this is a great way to try it out first. The cock ring will also help you have a stronger and longer lasting erection, as the ring will restrict blood flow in the penis. This will help you have an even more pleasurable experience!
Cock ring taint stimulators are simple to use. Simply apply some lubricant to your erect or semi-erect penis, and on the inside of the ring. Stretch the ring out a little bit to slide it over the penis and secure it at the base, with the perineum stimulator between the testicles and anus. Make sure it fits snugly – it should feel restrictive but not painful in any way – and you are good to go!
Vibrating Massagers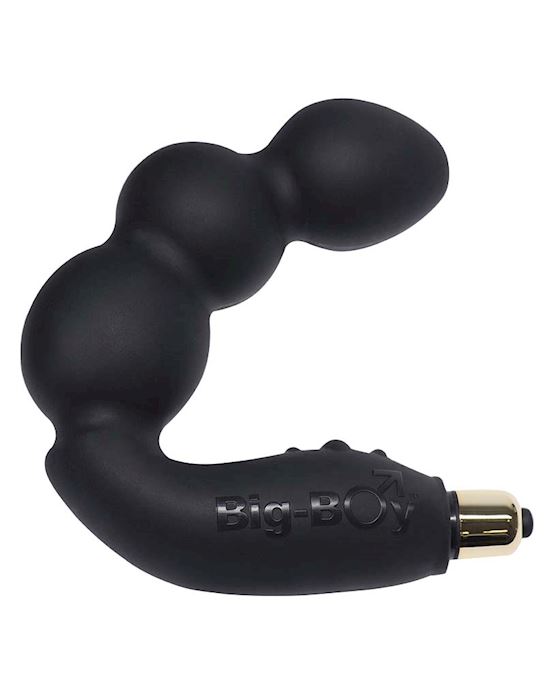 Big Boy 7-speed Prostate Massager$89.95Shop Now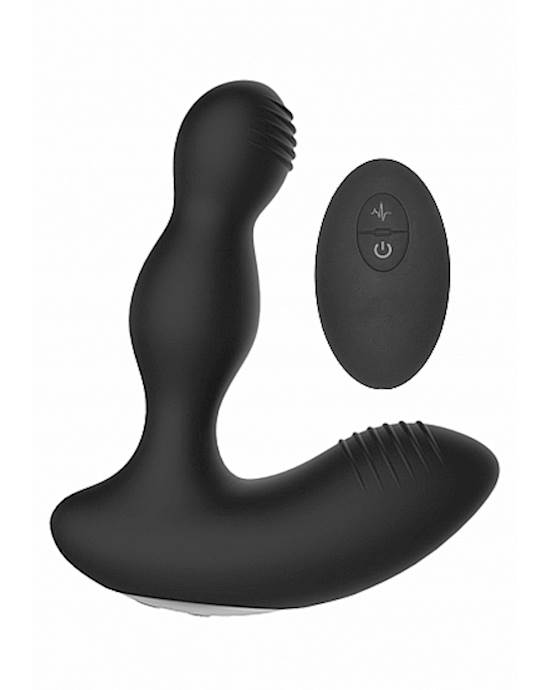 Remote Controlled E-stim Vibrating Prostate Massager $171.95Shop Now
There are also a lot of vibrating massagers that stimulate the prostate and perineum. These provide a more intense experience, so are recommended for people who have experience with prostate play. They can be extremely pleasurable, but for those who aren't used to stimulating the area, it can be a bit too much at first!
You can also use massagers with or without the vibration function on too. It's a good idea to use it without the vibration the first time, to ensure the girth and length of the toy feels good before adding extra stimulation!
Like with any prostate or butt toys, ensure you use plenty of lubricant on the toy and around the area to prevent any pain or discomfort.
Rimming Toys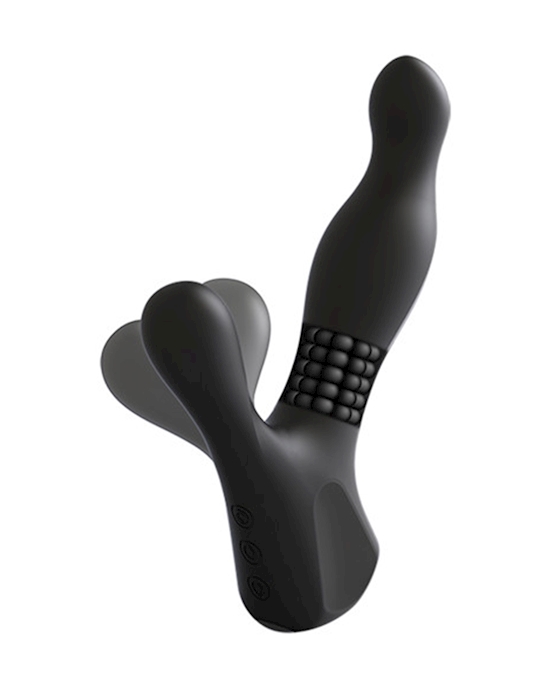 Optimale Rimming P-spot Massager$138.95Shop Now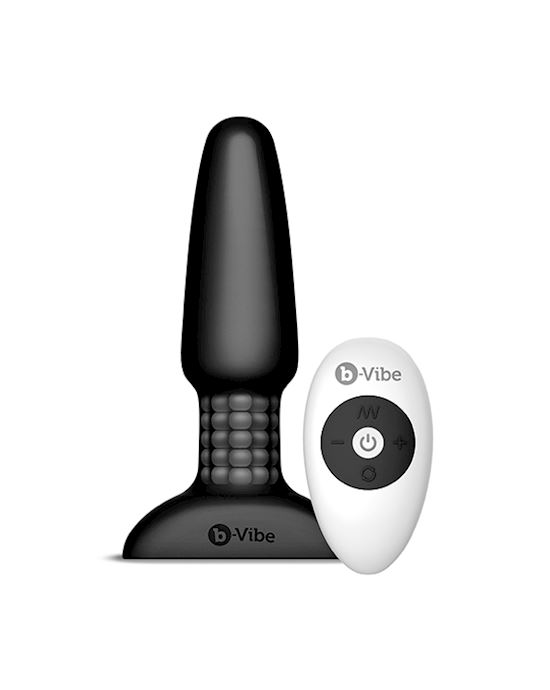 B-vibe Usb Rechargeable Rimming Plug$174.95Shop Now
There are also some unique toys that provide a rimming sensation, usually with rotating beads or rimming ridges that provide extra stimulation to the prostate and perineum. These are seriously next level, so if you want something that is going to be a guaranteed good time, definitely look into rimming toys!
If you don't already know what rimming is, this refers to someone stimulating their partner's anus using their mouth to lick and suck. This sensation can be very pleasurable, so of course sex toys were created to mimic the sensation! If you don't have a partner but love rimming, rimming toys are a great option for mind-blowing prostate orgasms.
What should I do if I can't achieve orgasm through perineum stimulation?
Don't worry if you struggle to achieve orgasm the first few times you try perineum stimulation! Everyone is different, and it can take a few tries to ensure you are stimulating the correct area effectively. Even with a toy, you might not be able orgasm the first time you use it, or it might take a bit of moving around before you find what works best for you. Take things slow and go at your own pace!
Want more?
Check out Adulttoymegastore's full range of taint stimulators here here.
Learn more about anal play:
Expand your anal knowledge with these guides written by our sexperts.
Content disclaimer:
Adulttoymegastore does not provide medical advice, diagnosis, or treatment for illness. Any information published on this website, either by Adulttoymegastore or its authors, is not intended to be a substitute for medical advice, and you should not take any action before consulting with a medical professional.