Want to learn how to achieve a prostate orgasm using anal toys? Follow these five simple steps to experience a prostate orgasm using p-spot toys!
Editor's note: This article was updated on 30 August 2021.
Let's begin by acknowledging that prostate orgasms may come easier for some. However, if you find it difficult to achieve a prostate orgasm, or if you're wondering how to do it, this 5-step guide will get you started on finding your P-spot.
Even if you don't achieve a prostate orgasm straight away (it often takes practice), you'll have plenty of fun along the way! Prostate massages are highly pleasurable and make masturbation or sex even more enjoyable.
So, let's dive into how you can achieve a prostate orgasm using anal toys.
Step 1: Choose your prostate toy
On the journey to achieve the elusive prostate orgasm, anal toys, such as prostate massagers, are essential.
When choosing a prostate massager there is one desirable dimension up for debate. Depth! Different prostate massagers vary in depth. Some will only stimulate the prostate, while others will reach it and then some. Ones that are longer may provide additional stimulation and therefore make the overall experience a lot more comfortable.
However, extra stimulation doesn't necessarily mean you will be more likely to achieve a prostate orgasm. The P-spot is the focus! At the end of the day it's up to you and how comfortable you feel with prostate play.
Anal toys allow better control. Having a handle to hold enables pushing and pulling, applying varying amounts of pressure. Once you find a movement that does the trick. It's easier to mimic with a toy and you won't fatigue like you would when using a finger. Consistent stimulation increases the probability of achieving a prostate orgasm.
Watch the video below for tips on how to choose a prostate toy from a sex toy expert.
Cock ring P-spot anal toys
Wearing a cock ring during prostate massage can help achieve an orgasm indirectly. Keeping erect basically increases your overall arousal. If things go soft during a prostate massage it can be a buzzkill for the entire experience, so you need to keep your head in the game! Some anal toys feature a cock ring so that staying hard is accompanied with prostate massage.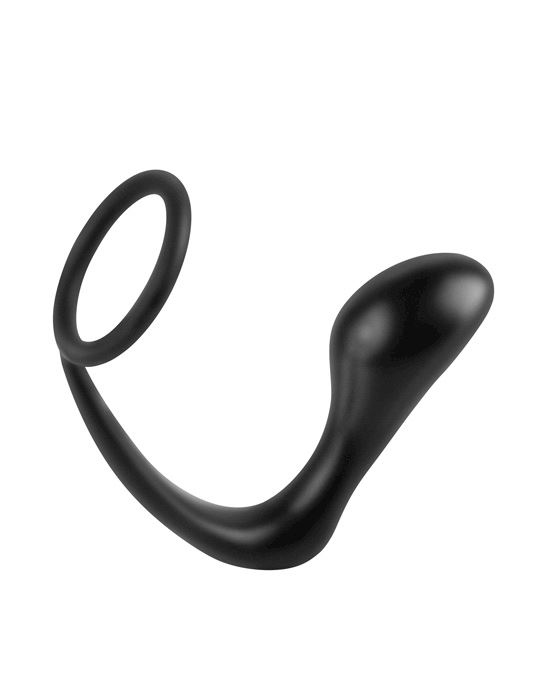 Anal Fantasy Collection Ass Gasm Cockring Plug$32.95Shop Now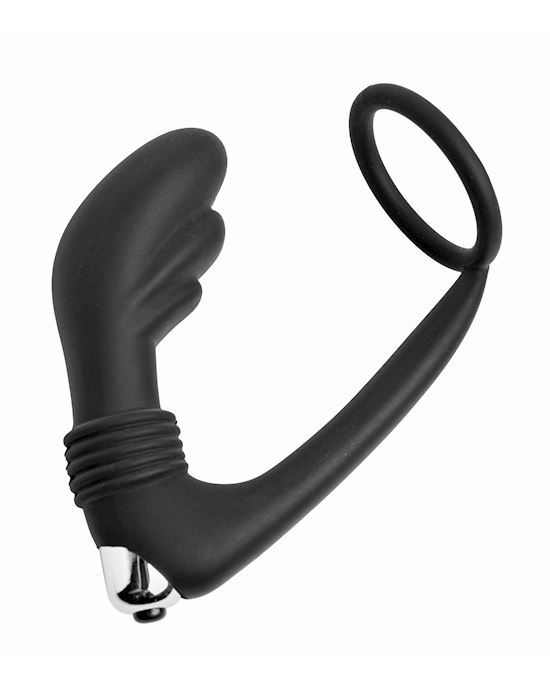 Prostatic Play Nova Silicone Cock Ring And Prostate Vibe$47.95Shop Now
Vibrating prostate massagers
Vibrating prostate massagers provide unique sensations that can't be achieved elsewhere. Once you discover that certain motion or spot that feels amazing. Adding vibrations to that spot is only going to make things feel better. Some prostate stimulators, such as the Rechargeable Ergo, have multiple vibration intensities and pulsation patterns so you can find setting that are the most pleasurable and comfortable.
Read the 10 best prostate massagers for your butt for more recommendations.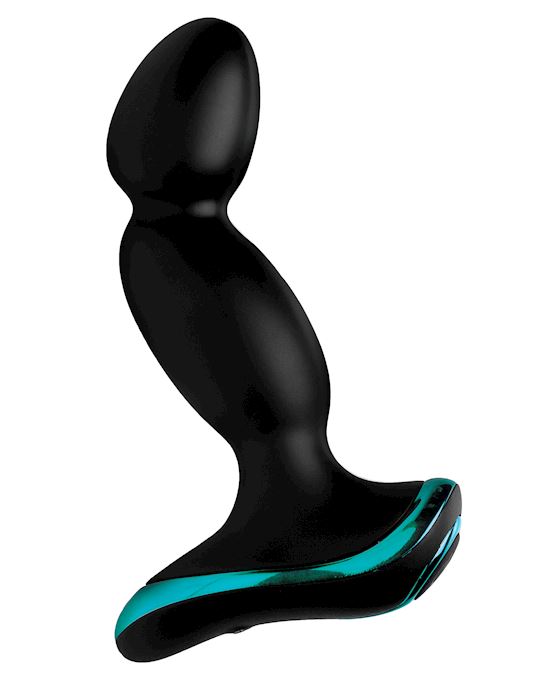 Passage 7x Rechargeable Ergo Prostate Stimulator$141.95Shop Now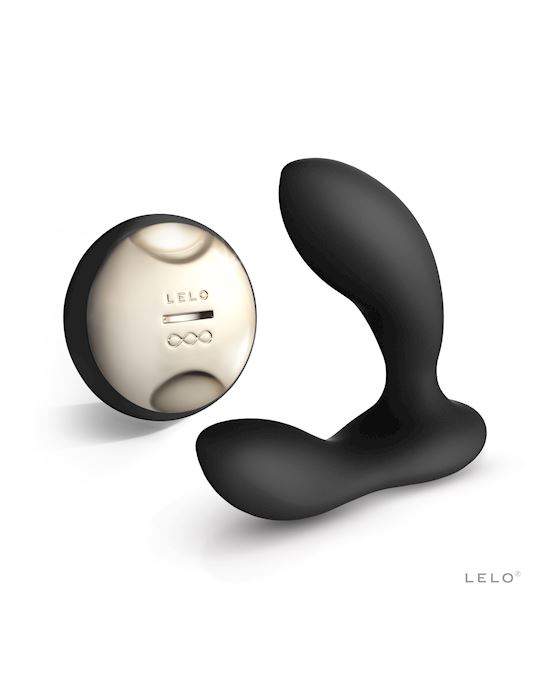 Lelo Hugo Prostate Massager$289.95Shop Now
Step 2: Prepare your body for anal play
Before you get stuck in, I recommend watching the short video below where sex educator Emma Hewitt explains how to prepare your body for safe, clean and pleasurable anal play. Learn how to prepare your body for anal play and read our comprehensive Beginners' Guide to Using and Buying Enemas and Douches to make sure you're squeaky clean.
Step 3: Use lubricant. Always.
Yes lubricant is an essential anal toy and it's perhaps the most important product you will use for anal play. We've established that the pathway to achieving a prostate orgasm is a long winding road with pleasurable bumps. Technically it's a short path about a few inches long, but the time it takes to achieve a prostate orgasm may take awhile!
The time aspect needs to be acknowledged, think consistent stimulation over potentially a long period of time. The lubricant you incorporate needs to reflect the longevity of your lust. Feeling an orgasm coming on and then suddenly having to reapply lube may kill the mood. Therefore long lasting lubricant, like specialised anal lubricant, is recommended.
Oil based lubricant or hybrid lubricant will last a lot longer than water based lubricant, and if you're wondering why silicone based lubricant isn't being mentioned, it's because silicone lube will breakdown silicone toys. To increase your chances of experiencing a prostate orgasm be super generous with lube.
Whatever you think you should apply, double that amount. The higher the quality, the longer the lube will last. High quality lubricants like Boy Butter may be the solution!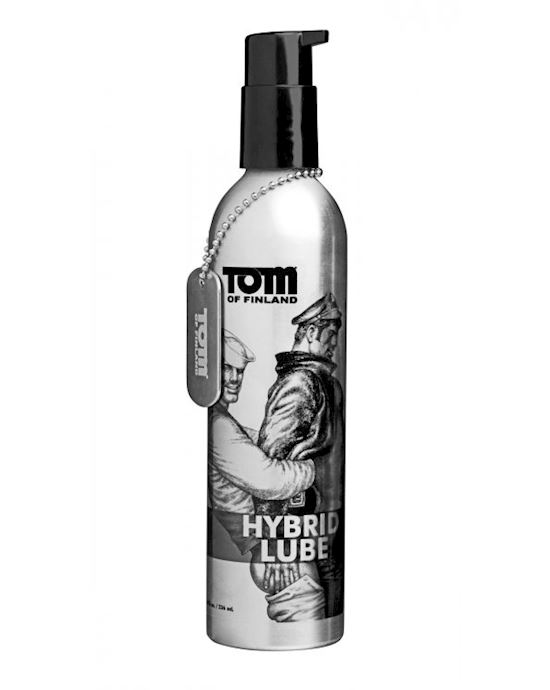 Tom Of Finland 236ml Hybrid Lube$60.95Shop Now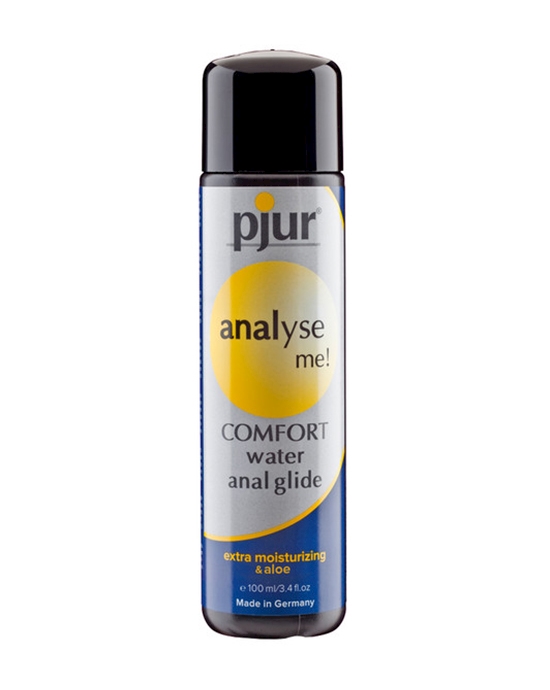 Pjur Analyse Me Comfort Water Anal Glide$55.95Shop Now
Step 4: Use your fingers first
Before utilising any types of anal toys, use your fingers to stimulate the prostate glands first. This will remind you exactly where to pleasure, or if you're a beginner, discover the awaiting sensations. On the off chance your phalanges are too small or skinny, beginners anal beads can be used to get things going. Generally about two knuckles is the p-spot location.
The point of using a finger is to familiarise yourself with what feels good so that once practicing with an anal toy, you can incorporate similar movements. Basically what you want to do is provide pressure to different parts of your prostate gland to see what feels comfortable. If you suddenly feel encouraged to urinate, or feel sensations that feel similar to the beginning of an orgasm, you're touching your prostate. Don't worry that feeling is completely normal.
This is an opportunity to discover what motions feel terrific and what doesn't. Don't expect to achieve a prostate orgasm with your fingers, the massage may not be powerful enough and like any body part, are likely to become tired. The point is to explore this intimate area so you can increase the possibility of achieving the big "O" with your anal toy.
Step 5: Try different positions
Discovering how to maximise your anal toy pleasure may depend on experimenting with different positions. It's also a great way to add variation to the bedroom when things become a bit repetitive. The following positions can be used as an individual or with a partner.
Doggy Style
A favourite in vanilla sex and a favourite in anal play. The downfall of this position is that your arms may become tiresome, especially if you're using one to hold your weight and the second for anal stimulation. Therefore it's recommended to place pillows underneath your legs to lessen the weight.
Legs Up
For those who are gifted with flexibility or regularly attend yoga classes. This position is sometimes known as the pretzel. This position is favoured by some because it naturally opens the anus. If experiencing difficulty with access this could be your solution.
The Small Spoon Entry
This position involves bringing your outer leg upwards into your chest. Thus, making way for erogenous entry. The persuading factor for using this position is it's comfort. One problem with this position is achieving strong stimulation and finding pleasurable angles. Therefore using a curved anal toy or longer anal toy is great to accompany with this position.
Face Down
This position involves laying on your stomach. Allowing slightly better backdoor access. This is reasonably comfortable, adjust things to make things as comfortable as possible! Again, if struggling to feel satisfying stimulation, use an anal toy to achieve greater sensation.
Remember that a prostate massage doesn't have to involve internal stimulation. External stimulation can be amazing on it's own and is less intimidating and more comfortable. Before any entry external stimulation can be a wonderful warm-up, encouraging your prostate to relax.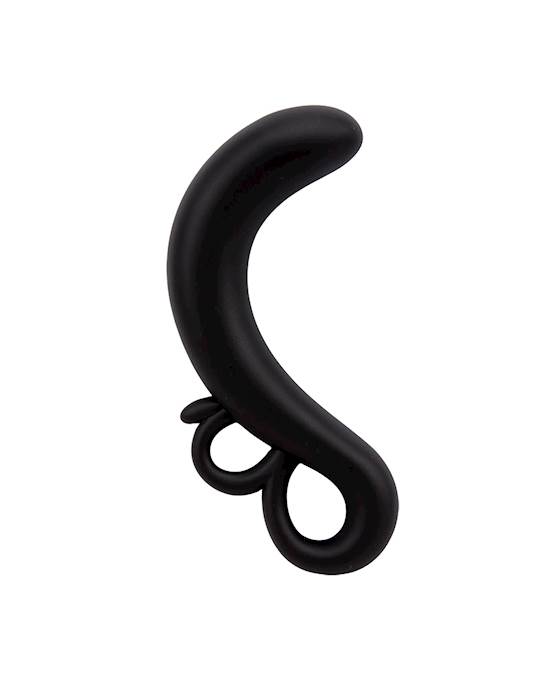 Two Finger G-spot Plug - 3.7 Inch$15.95Shop Now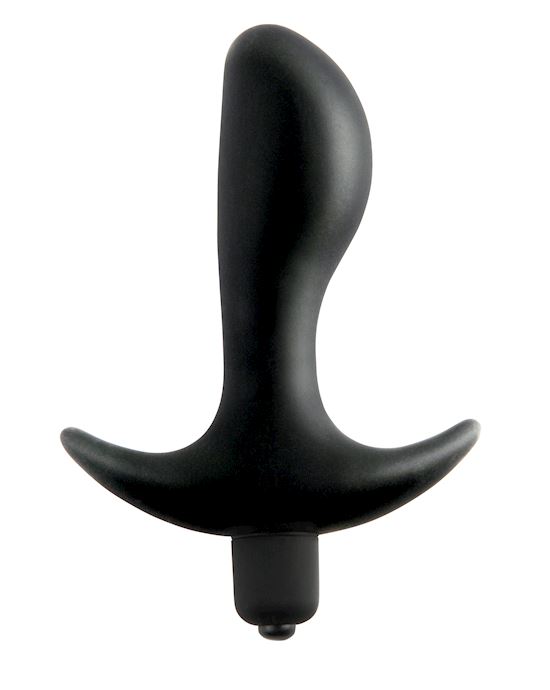 Anal Fantasy Collection Vibrating Perfect Butt Plug$32.95Shop Now
Begin your prostate orgasm odyssey
Feeling inspired? Browse Adulttoymegastore's entire range of anal toys including prostate massagers, butt plugs, anal lubricant and more!
All orders are shipped in discreet plain packaging worldwide. If concerned about your privacy, checkout are shipping information page.
Learn more about anal play:
Expand your anal knowledge with these guides written by our sexperts.
Editor's note:
This article was originally published on 12 October 2018 and was updated on 30 August 2021 for relevance and comprehensiveness. The information in this article has been fact checked and reviewed for accuracy by Adulttoymegastore's team of content specialists and sexual wellness experts, including Sex Educator Emma Hewitt.
Content disclaimer:
Adulttoymegastore does not provide medical advice, diagnosis, or treatment for illness. Any information published on this website, either by Adulttoymegastore or its authors, is not intended to be a substitute for medical advice, and you should not take any action before consulting with a medical professional.