The Hottest Sex Trends of 2022, According to a Sex Educator
The year is already in full swing, and new sex related trends are starting to reveal themselves. The ways we view sex, relationships and self-pleasure is forever progressing, and with the pressures of the pandemic and a changing environment, many of us have found ourselves getting creative and exploring new forms of pleasure.
With the guidance of Sex Educator Emma Hewitt we have unveiled the hottest sex trends of 2022, and why you should try them out!
Trend #1: Environmentally friendly sex
When you think of sustainability, cutting back on plastic, recycling and diet changes probably spring to mind… but what about sex toys? Thanks to the rise in environmental discourse, eco conscious sex toys and sexessories can now be added to the growing list of simple ecofriendly swaps you can make it your day-to-day life. From glass dildos to certified organic lubricants, there are plenty of environmentally conscious products available so you can keep it green between the sheets!
Womanizer Premium Eco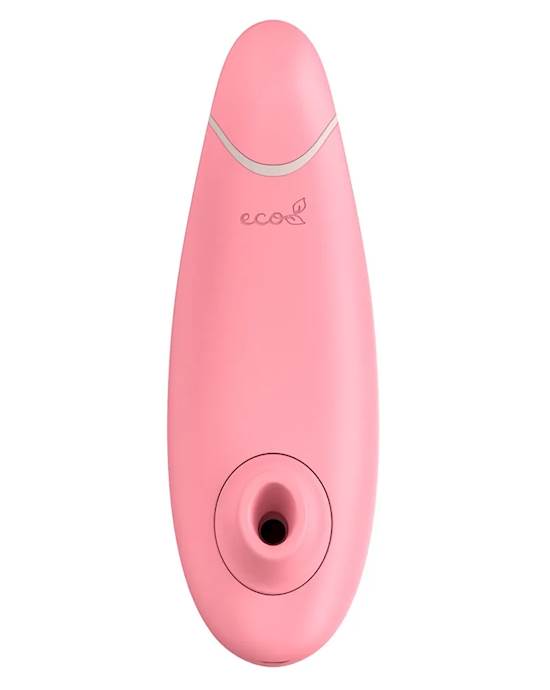 Womanizer Premium Eco $267.95Shop Now
Made from renewable raw materials, the Womanizer Premium Eco is a unique suction vibrator that is leading the way in sustainability for sex toys. Powered by Pleasure Air technology, this vibrator has 12 modes of intense vibration that will have you gripping your sheets. If you want to hold the future of sex toys in your hands, the Premium Eco has your name written all over it!
Lucent Dragon Tail Glass Massager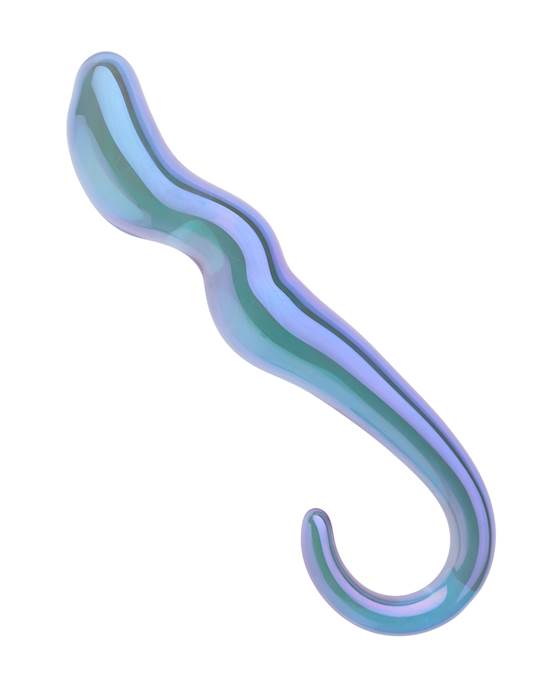 Lucent Dragon Tail Glass Massager - 7 Inch$87.95Shop Now
Crafted from high quality Borosilicate Glass, the Dragon Tail Glass Massager from New Zealand brand Lucent is a diverse massager designed to last a lifetime. With a tapered tip, this shimmering massager hits every pleasure spot whether used vaginally or anally. Perfect for exploring temperature play, this massager can be run under hot or cold water to unlock a whole new world of intensified sensations.
"Borosilicate glass sex toys are designed to last. In fact, with a little care they can last forever. If you look after it, it is actually one of the safest toys you can get," Emma said.
"This is such a beautiful piece of work, the glass is smooth & beautiful, but the colours shift when moved around, the pictures don't do it justice, a fun different toy to play with and you can use it for many things" – Verified Purchaser
System JO Organic Lubricant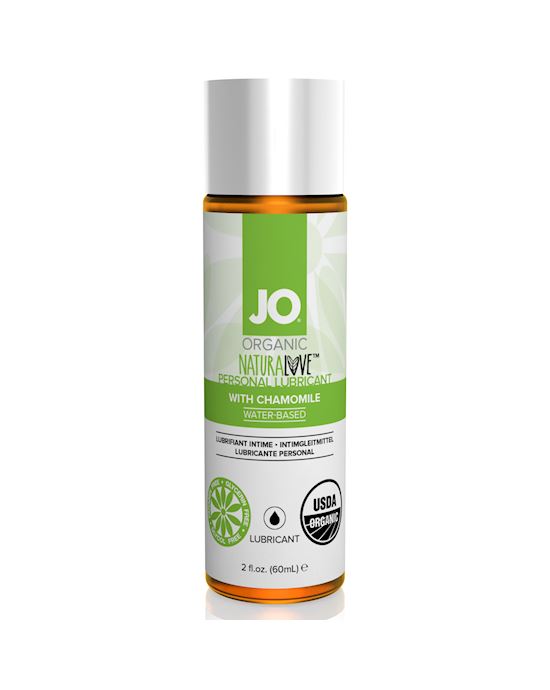 System Jo Organic Lubricant 60 Ml$19.95Shop Now
USDA certified organic, cruelty free and vegan, the System Jo Organic Lubricant is the perfect eco friendly lube to enhance all your sensual experiences. Using only plant-based glycerin, this water-based lubricant is silky smooth and doesn't get sticky or tacky upon use.
Trend #2: Better Foreplay
We get it, sometimes you just want to jump right into the main event, but did you know that foreplay is actually really important. According to Healthline, foreplay triggers physiological and physical responses that make sexual activities more enjoyable while also enhancing emotional intimacy and connectivity with your partner. And with the general public opening their minds to new ways of exploring pleasure, sex toys and products are becoming a commonplace in the bedroom during foreplay.
Products such as massage oils and finger vibrators encourage slower, sensual foreplay which leads to an overall more enjoyable and sensual experience for both partners.
So no more skipping out on the entrée! Here are some of Emma's favourite products for delicious foreplay:
Cosmo Liquid Juicy Strawberry Massage Oil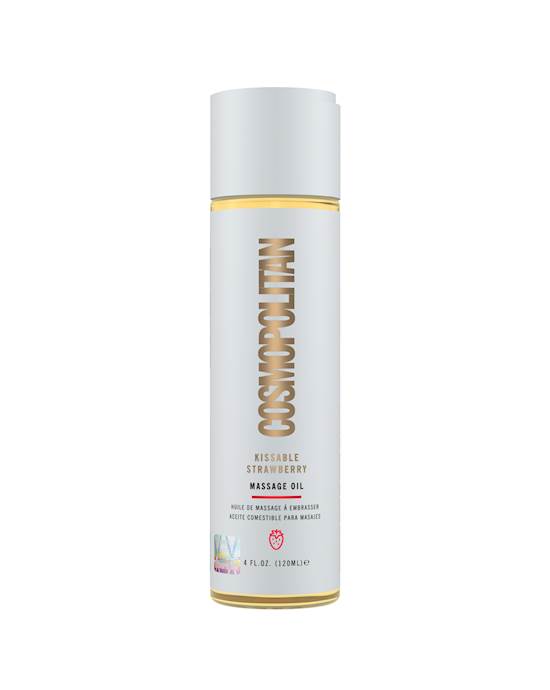 Cosmo Liquid - Juicy Strawberry Massage Oil $29.95Shop Now
Indulge in sensuous foreplay with the Cosmopolitan Juicy Strawberry Massage Oil. This kissable oil helps to ease stress and set the mood before delving into more intensive play. With enriching natural moisturizes including Vitamin E, Sweet Almond Oil and Coconut Oil, this massage oil will leave your skin feeling soft and hydrated after each use.
"Best back rubs I've ever had, going to buy more!" – Verified Purchaser
Share Satisfaction Finger Vibe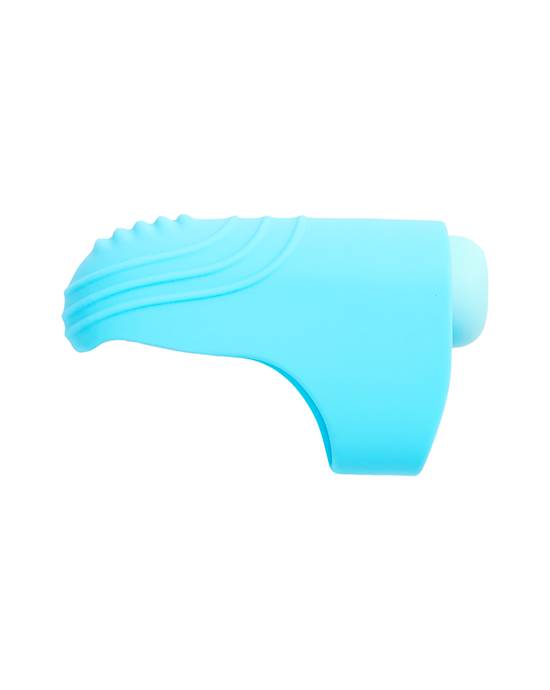 Share Satisfaction Finger Vibe$23.95Shop Now
Stimulate your lover's erogenous zones with Share Satisfaction Finger Vibe. This vibe features a removable bullet vibrator encompassed in a smooth silicone exterior which slips over the index finger allowing for optimum precision.
For more options, check out Adulttoymegastore's full range of finger vibrators.
Trend #3: Using sex toys for health benefits
We predict that 2022 is the year of people using sex toys for more than just pleasure. Whether it be menopause, period pain, erectile dysfunction or stress, sex toys can help aid an array of health conditions when incorporated into your daily self-care routine. Who knew that self-care could feel this good?
Here are some examples of sex toys that can lead to added health benefits, according to Emma:
Satisfyer Yoni Power 2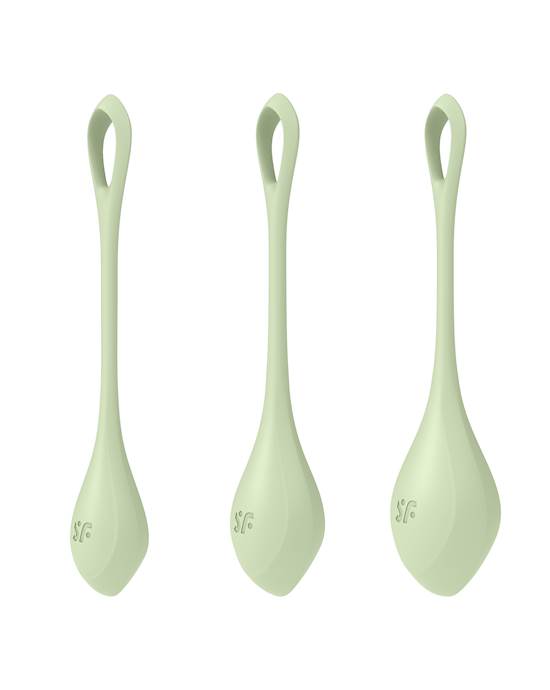 Satisfyer Yoni Power 2$35.95Shop Now
When it comes to sex toys that have a positive impact on your health, Kegel Balls are number one on the list. Whether you are experiencing incontinence, bladder weakness, menopause or are simply wanting to experience stronger orgasms, Kegel Balls are going to be your best friend. Made out of super smooth medical grade silicone, the Satisfyer Yoni Power 2 Balls come with three different sized balls allowing you to gradually train your pelvic floor muscles.
"Kegel Balls are great tools for strengthening our pelvic floor. Our pelvic floor consists of a group of interweaving muscles that support our bladder, uterus, rectum and small intestine. These muscles work like a sling to keep everything in place inside our bodies," Emma explained.
"As we age these muscles tend to loosen but things like menopause, pregnancy and childbirth and can weaken these muscles too. A weakened pelvic floor can result in prolapse of these muscles or incontinence. A strong pelvic floor can help to prevent these issues, but it can also help to give you stronger and longer lasting orgasms too! The stronger your pelvic floor muscles are the more blood flow that is sent to your pelvic region resulting in stronger contractions when you orgasm. That extra blood makes helps with becoming aroused and makes your genitals more sensitive to stimulation."
View Adulttoymegastore's full range of Kegel Balls
Dr Joel Kaplan Erection Enhancing Lasso Ring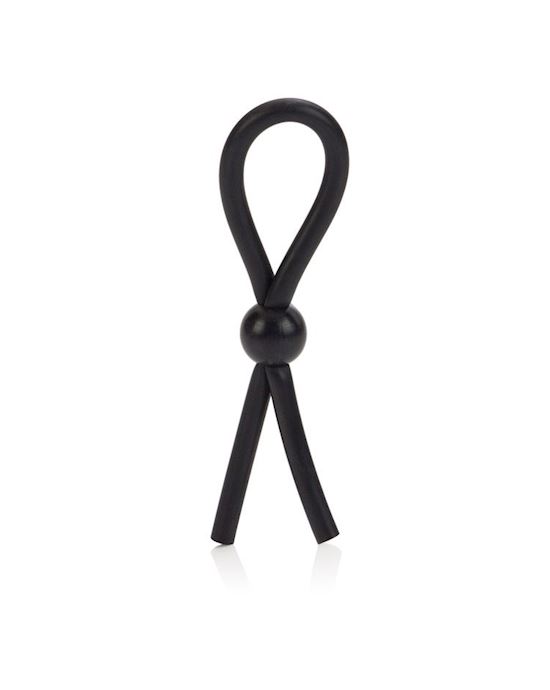 Dr Joel Kaplan Erection Enhancing Lasso Rings Black$10.95Shop Now
Cock Rings are a fantastic way to help maintain an extra whilst making it extra firm. They can even help delay ejaculation according to sex educator Emma Hewitt. Whether you are experiencing erectile dysfunction, or are simply struggling to keep it up, having a cock ring on hand is a simple yet effective way to improve your performance during penetrative sex. Super soft and fully adjustable, the Dr Joel Kaplan Erection Enhancing Lasso Ring is easy to use and made to fit penises of all sizes. Made out of surgical grade latex, this ring is soft and smooth making it comfortable upon use.
"Easy to use and does exactly what it should. Good value for money." - Verified Purchaser
Trend #4: Ethical non-monogamy
Despite the practice of monogamy dating back to around 3.5 million years ago, what us modern day humans define as monogamy only started in the past millennium. So, while monogamous relationships have been accepted as the 'norm' and seen as the default way to engage in a romantic relationship in recent history, this doesn't mean it's the only way for people to lead a happy and healthy lives. In fact, in our post pandemic world, we are seeing a renaissance in ethical non-monogamy (ENM).
Defined as the practice of taking part in romantic relationships that are not completely exclusive between two people by Very Well Minds, ENM is on the rise. According to recent studies around 1 in 5 people engage in non-monogamous relationships at one point in their lives. While ENM isn't for everyone, the growing discourse helps to broaden our understandings of what healthy relationships and sex can look like.
Trend #5: Backdoor play
2022 is the year of sexual exploration and discovering new forms of pleasure, and we predict that anal toys are going to play a big part in this. Whether it be a dazzling jewelled butt plug or some thrilling anal beads giving your backdoor some loving attention is something to look forward to this year!
To help get you started, here are some of Emma's recommendations:
Silicone Beaded Anal Chain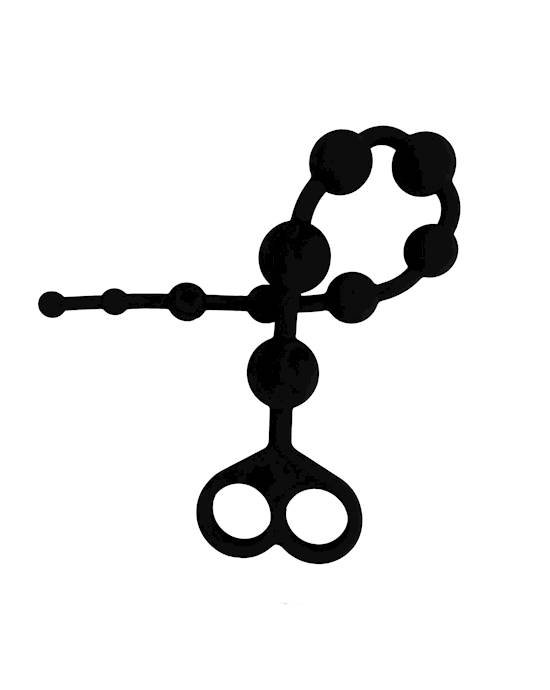 Silicone Beaded Anal Chain$3.95Shop Now
Discover a whole new world of pleasure with the Silicone Beaded Anal Chain. Graduating in sizes towards the base, these beads are ideal for anal training and feel incredible upon insertion and when pulled out.
"Love love love it! Glides right on in and the beads are very comfortable." - Verified Purchaser
Kink Range Alloy Love Heart Gemmed Butt Plug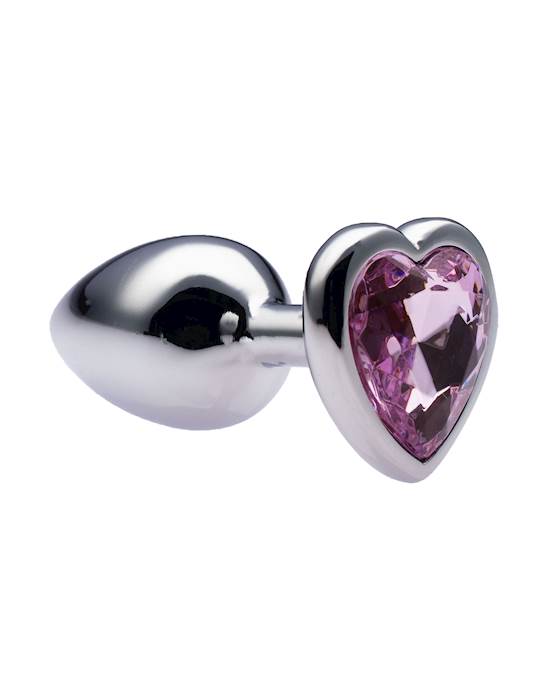 Kink Range Alloy Love Heart Gemmed Butt Plug - 2.7 Inch$32.95Shop Now
Show your lover just how much you adore them with the Kink Range Alloy Gemmed Butt Plug. Perfect for those new to anal play, this petite plug is crafted from sleek metal making insertion easy and pain free. Feel like turning up the heat? Run this plug under warm water to explore sensual temperature play.
"Perfect for beginners in training and very cute!" - Verified Purchaser
Learn more about anal play:
Don't Forget the Lube!
When using any penetrative sex toy it's important to lube up! Shop all lubricant here.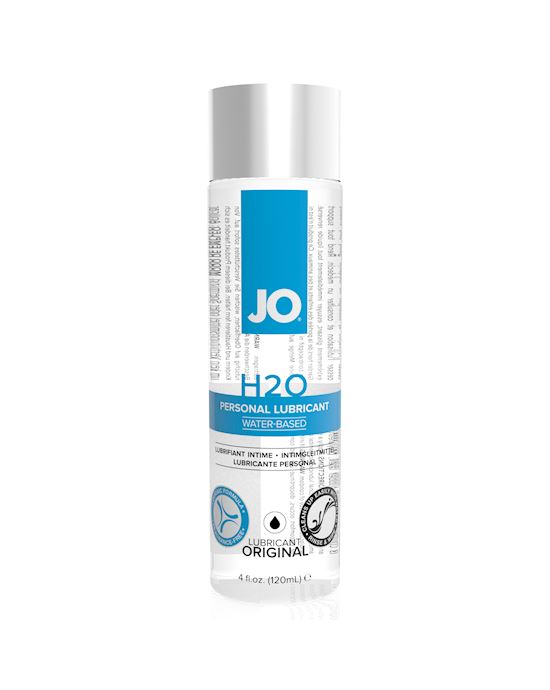 System Jo H2o Lubricant 240 Ml$35.95Shop Now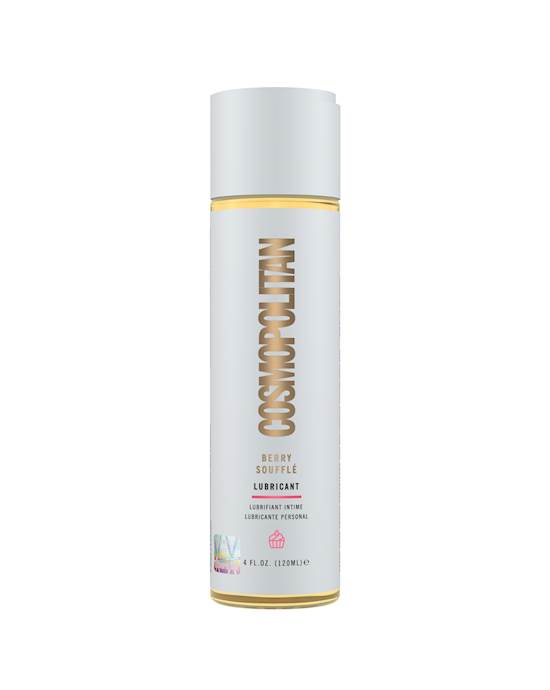 Cosmo Liquid - Berry Souffle Lubricant $23.95Shop Now
Wanting to spice up your love life in 2022?
Check out Adulttoymegastore's full range of sex toys to find something perfect for you!
References:
Read next:
Content Disclaimer:
The information in this article has been fact checked and reviewed for accuracy by Adulttoymegastore's team of content specialists and sexual wellness experts, including Sex Educator Emma Hewitt.
Adulttoymegastore does not provide medical advice, diagnosis, or treatment for illness. Any information published on this website, either by Adulttoymegastore or its authors, is not intended to be a substitute for medical advice, and you should not take any action before consulting with a medical professional.
For more product examples - shop all our
sex toys
here.