The 10 Best Glass Sex Toys: Sustainable & Built to Last
Designed to last a lifetime, glass sex toys are the next step in sex toy sustainability. Whether you're committed to living a sustainable lifestyle or are starting to explore more environmentally friendly options (and new sensations), a glass sex toy may just be your new best friend. Who said sustainability couldn't be sexy?
With the help of Sex Educator Emma Hewitt, we have handpicked our top 10 favourite glass sex toys, from glass anal toys to glass dildos, while answering some of the most common questions about glass toys along the way!
*Editor's note: This article was updated on 4 April 2022. *
What makes glass sex toys sustainable?
Made from natural raw materials such as sand, glass is one of the world's greatest sustainable and resource-efficient materials, making it a fantastic sex toy material. The type of glass that sex toys are made from is super sturdy and durable so when cared for they can last you a lifetime, so you don't have to worry about making any unnecessary repurchases!
Are glass sex toys safe?
Yes! If you have a hesitancy towards using a glass sex toy, rest assured knowing that these body-safe toys are made from super strong borosilicate glass.
"These toys are not made of any old glass like a wine flute. They are made of strengthened borosilicate glass that is super strong and made specifically not to shatter," Emma explained.
"Borosilicate glass sex toys are designed to last. In fact, with a little care they can last forever. If you look after it, it is actually one of the safest toys you can get," Emma continued.
They're also non-porous which means they're easy to clean and can be completely sterilised.
Expert tip: Be careful of any cracks and chips. In the unlikely occurrence that your glass toy get chipped, it's no longer safe to use.
What do glass sex toys feel like?
Glass sex toys don't feel like any other toy material. Because glass is heavy, it adds extra pressure inside your body and is ideal for direct massage of the g-spot or p-spot. Both of these areas respond well to direct pressure and that's exactly what glass can give you.
You can also heat them up or cool them down prior to play to explore new sensations with temperature play. Pop them in a bowl of warm or iced water for 10 minutes before you start so that the glass has time to adjust to a new temperature.
To find out more about glass sex toys, watch the short video below where Emma will tell you everything you need to know!
So, without further ado, let's dive into our top 10 favourite glass sex toys (in no specific order because they're all so amazing!)
Lucent Teardrop Glass Massager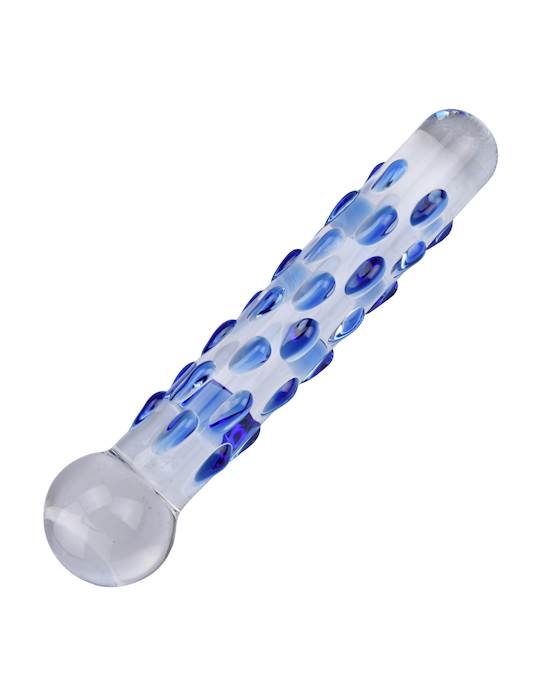 Lucent Teardrops Glass Massager$39.95Shop Now
The Lucent Blue Lines Teardrop Glass Massager is a sight for sore eyes. Made from super strong borosilicate glass covered in raised nubs, this dildo not only looks great but feels fantastic. Whether you are in the mood for vaginal or clitoral, the glass nubs will take your solo or couples play to new heights.
"This is now my favourite dildo to use.. The ribbing and coldness of the glass hits just right haha, highly rec" – Verified Purchaser
"A bumpy ride. This is good. I personally really enjoy the cold sensation you get with glass (and metal). The bumps are an interesting but pleasurable sensation." – Verified Purchaser
Expert Tip: Submerge your glass toys in icy cold water or warm water to explore some exciting entry level temperature play!
Icicles Glass Butt Plug NO. 48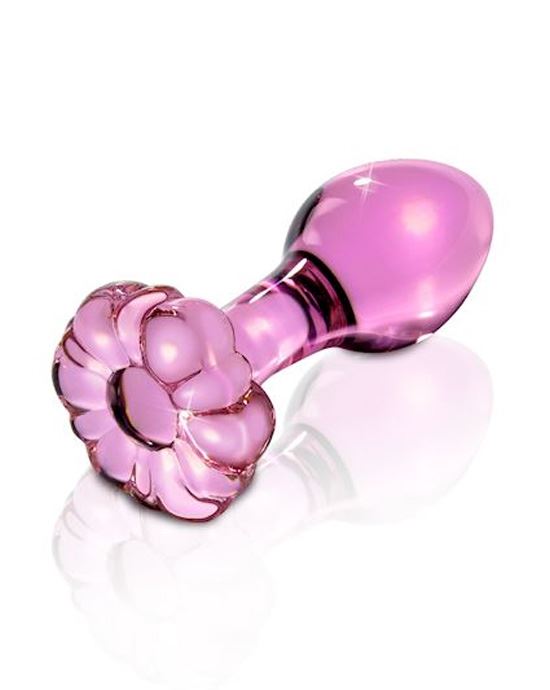 Icicles Glass Butt Plug No 48$48.95Shop Now
Experience flower power with the Butt Plug NO.48 This luxurious glass plug features a tapered tip and a smaller girth perfect for those new to anal play. The ergonomic design of the base ensures this plug won't slip too far inside while still providing comfort between your cheeks.
"Love this so much! Perfect for beginners and looks super cute in" – Verified Purchaser
"Highly recommend if your looking at a starter anal play toy" – Verified Purchaser
Lucent Dragon Tail Glass Massager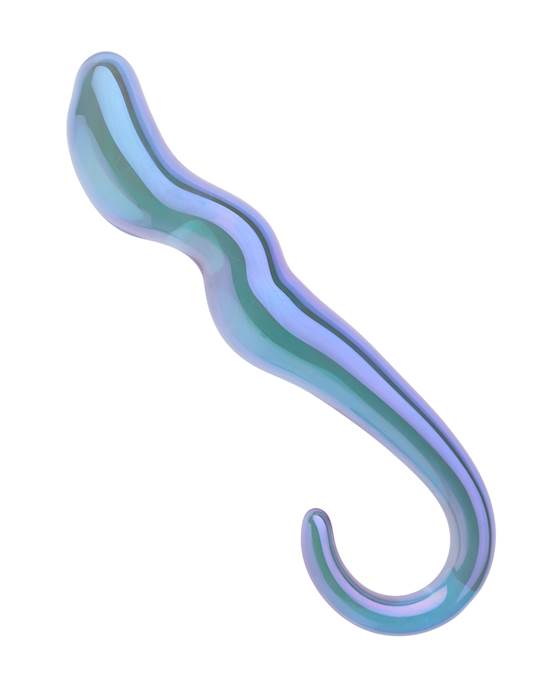 Lucent Dragon Tail Glass Massager - 7 Inch$87.95Shop Now
Spice up your bedroom play with the Lucent Dragon Tail Glass Massager from the experts of glass toys; Lucent by Share Satisfaction. With a sensually curved body, this cheeky massager is perfect for stimulating the p-spot and will hit all your right spots! Plus it's absolutely stunning to look at.
"This is such a beautiful piece of work, the glass is smooth & beautiful but the colours shift when moved around, the pictures don't do it justice, a fun different toy to play with and you can use it for many things." – Verified Purchaser
Lucent Ice Double Entry Dildo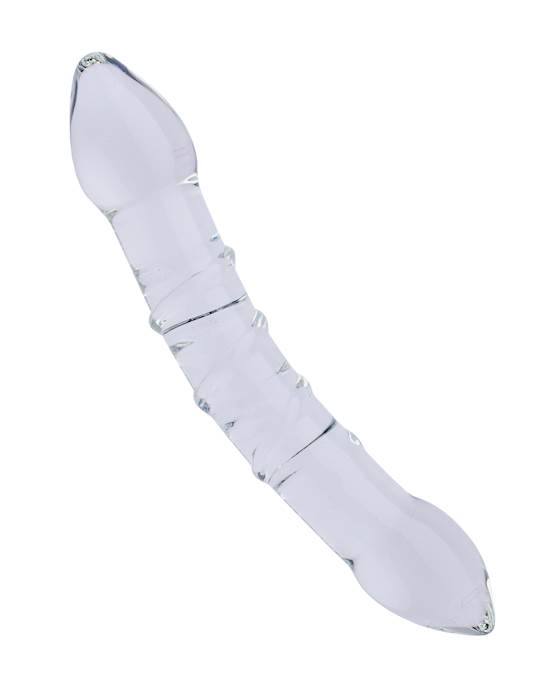 Lucent Ice Double Entry Glass Massager - 7.2 Inch$82.95Shop Now
Don't let you partner miss out on all the fun! With the Lucent Ice Double Entry Glass Dildo you can indulge in thrilling couples play. This ergonomically crafted double-headed dildo allows for deep, pleasurable penetration for both parties. Plus, it will add a gorgeous pop of colour to the bedroom!
"Love this !!! So glad I brought.. heats up so amazing and last long enough to climax." – Verified Purchaser
Lucent Candy Cane Glass Massager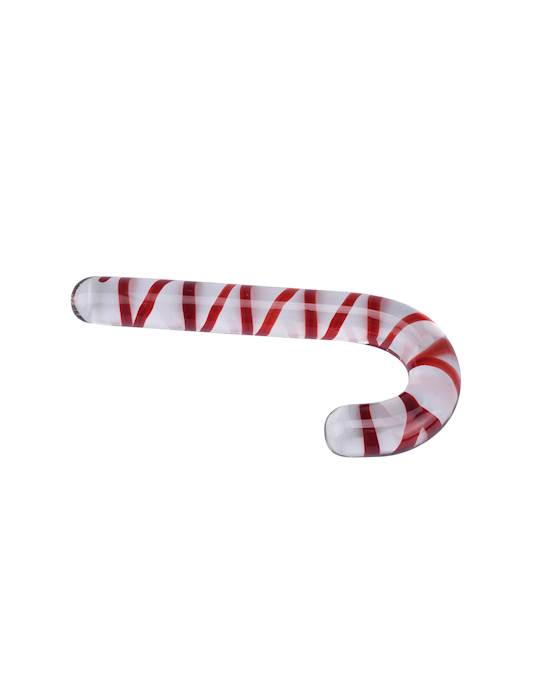 Lucent Candy Glass Massager$23.95Shop Now
Introduce some joyful festivity to the bedroom all year round with the 8-inch Lucent Candy Cane Dildo. The curved tip of this candy cane doubles as a handle giving you meticulous control.
"Merry Christmas! Perfect naughty gift for a Christmas advent calendar." – Verified Purchaser
Lucent Diamonds Glass Dildo 6.5 inch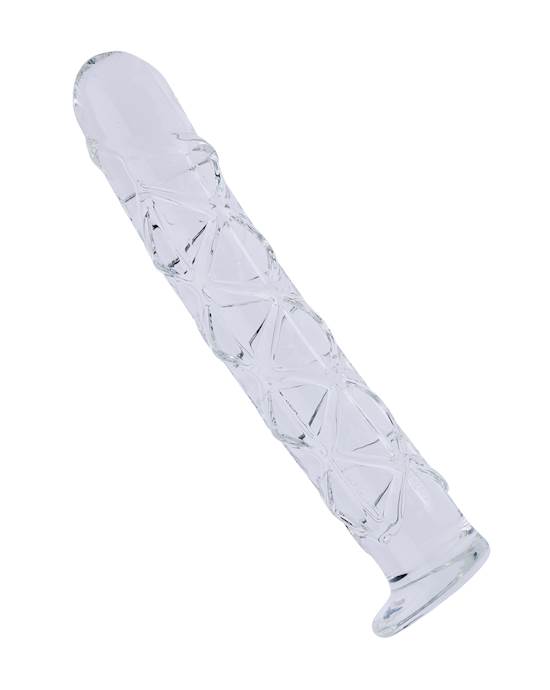 Lucent Diamonds Glass Massager - 6.5 Inch$65.95Shop Now
The perfect alternative to a classic dildo, the Lucent Diamonds Glass 6.5 inch Dildo is elegant, latex, phthalate-free and better for the earth! It's slighty phallic looking in the most beautiful way.
"The design on the glass is so detailed. It's cold and rock hard to touch but once it's used the glass warmed up. Worth the buy and looks beautiful enough to use as paperweight."- Verified Purchaser
Pink Swirls Glass Massager by Lucent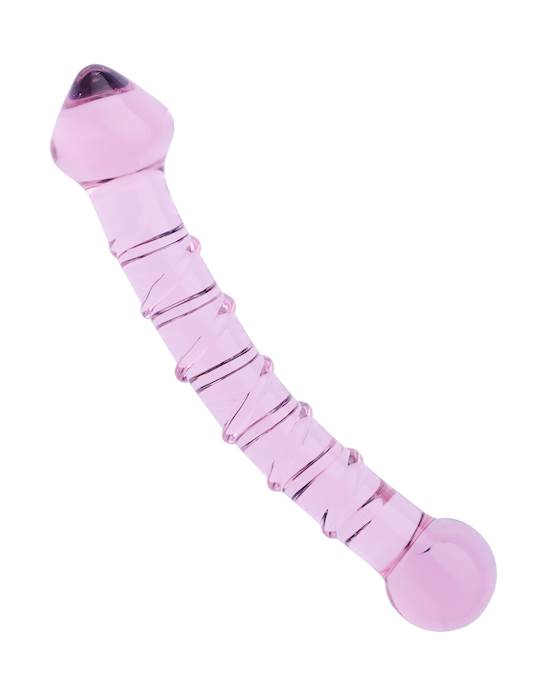 Lucent Whirls Glass Massager - 6.5 Inch$71.95Shop Now
Massage yourself all the way to climax with the gorgeous Lucent Whirls Pink 6.5 inch Glass Massager. This dildo styled massager features an enlarged tip for sensual insertion and a lined and swirled textured shaft for thrilling play. Like all other glass toys, this massager feels fantastic heated up or cooled down. Put it in a glass of ice or mug of warm water to experience a whole new dimension of fun!
Sunny Glass Massager
Lucent Soliel Glass Massager - 6.6 Inch$66.95Shop Now
Strap in for hair-raising anal fun with the Sunny Glass Massager by Lucent. Perfect for P and A-spot stimulation, this bright orange anal massager is curved and features arousing bulbs along the shaft. The flared base of this plug allows for effective anal control and safety.
Icicles No. 82 Pink Glass Plug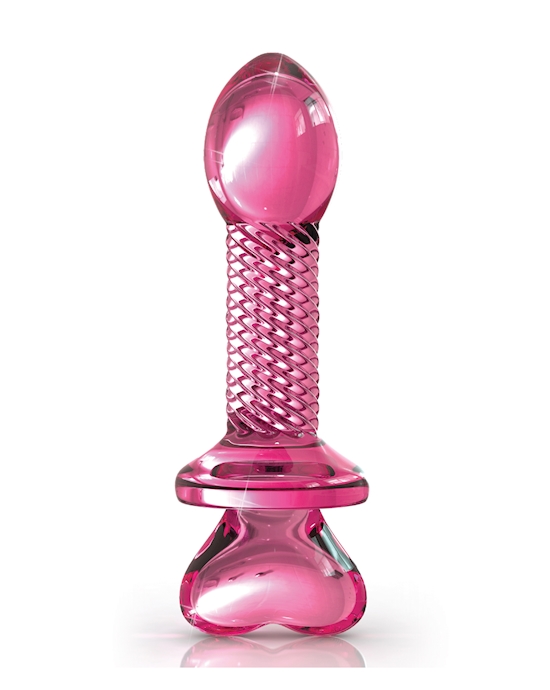 Icicles No. 82 Glass Plug$61.95Shop Now
Looking for G-spot stimulation, or maybe you're wanting to give your back door some loving attention? Luckily the No. 82 Pink Glass Plug can do both. Perfect for vaginal and anal temperature play, this diverse plug is truly a work of art… just look at it!
"I have never orgasmed as hard as I did while using this." – Verified Purchaser
Lucent Azure Bulbed Glass Butt Plug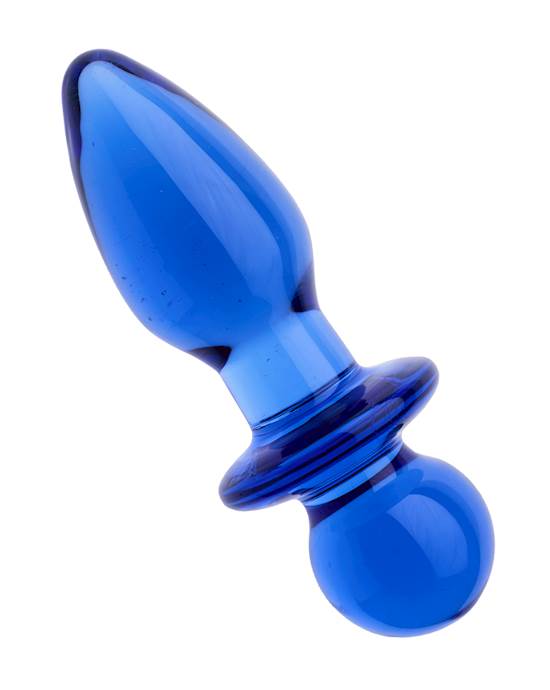 Lucent Azure Bulbed Glass Butt Plug - 4.5 Inch$76.95Shop Now
Perfect for sensual solo time or exciting couples play, the Lucent 4.5 inch Azure Bulbed Glass Butt Plug is the perfect size for practicing anal play. Double ended for double the fun, this butt plug allows for two different forms of stimulation.
"Perfect if you want that glass feel. Nice and smooth and the ball on the end is great to have someone play with, and if you're one to wear it all day it makes it move around a more than normal so you'll have a hard time not getting distracted." – Verified Purchaser
Don't forget the lubricant
Like every other type of sex toy you should lube up before using your new glass toy. To help you stay green between the sheets, here are a couple of our favourite organic lubricants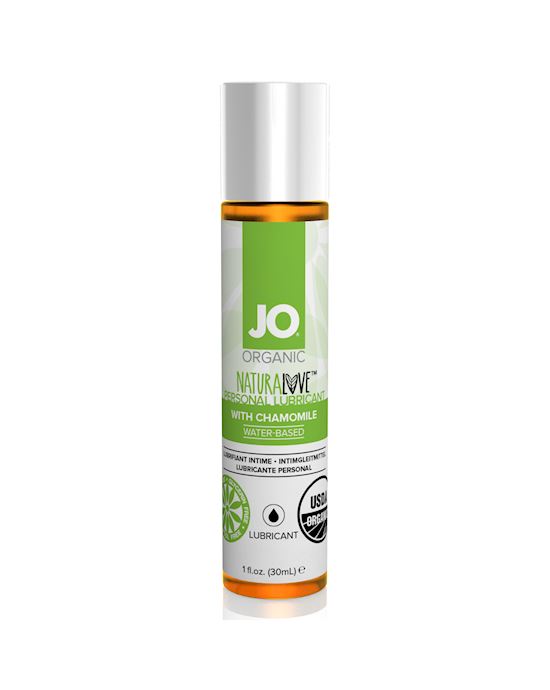 System Jo Organic Lubricant 30 Ml$14.95Shop Now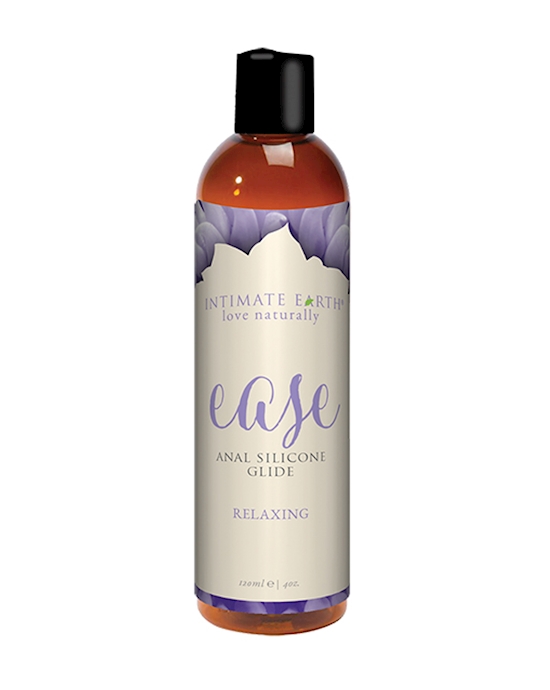 Intimate Earth Ease Relaxing Bisabolol Anal Silicone Glide$59.95Shop Now
Glass: the more sustainable sex toy choice
If you're looking for a sustainable sex toy that will last you a lifetime, a glass sex toy should the next addition to your collection. They're long-lasting, enable you to explore temperature play, are highly pleasurable, easy to clean and they're beautiful to look at!
If none of these glass toys caught your eye, why not check out Adulttoymegastore's full range of glass dildos and glass anal toys to find something perfect for you.
Once you try glass, you'll never go back.
Related Articles:
Content Disclaimer:
Editor's note: This article was originally published on 17 September 2021 and was updated on 4 April 2022 for relevance and comprehensiveness.
The information in this article has been fact checked and reviewed for accuracy by Adulttoymegastore's team of content specialists and sexual wellness experts, including Sex Educator Emma Hewitt.
Adulttoymegastore does not provide medical advice, diagnosis, or treatment for illness. Any information published on this website, either by Adulttoymegastore or its authors, is not intended to be a substitute for medical advice, and you should not take any action before consulting with a medical professional.