Everything You Need To Know About Glass Sex Toys
What you need to know about Glass Sex Toys
While inserting a glass object into one of your erogenous orifices for pleasure may sound crazy for some, people all over the world are praising glass sex toys for opening up a whole world of adult pleasure.
Glass is quickly becoming a popular sex toy material option because glass is body-safe, easy to clean, and allows for temperature play.
Here's what you need to know about glass sex toys – including what they are, how to clean them, what types of glass toys are available, and what lubricant you can use with glass toys.
*Editor's note: This article was updated on 24 March 2022. *
What is a Glass Sex Toy?
Other than being a an absolute pleasure to look at, glass sex toys are luxury sex toys that made completely from glass (who would have thought!). Glass toys are strong, long lasting, body-safe and easy to clean, and they're also able to be used as a tool for temperature play, as you can use them cold or heat them up for different sensations. Because glass sex toys are made from glass, they are hard and rigid, which is an aspect some people love, but some people prefer a much softer toy.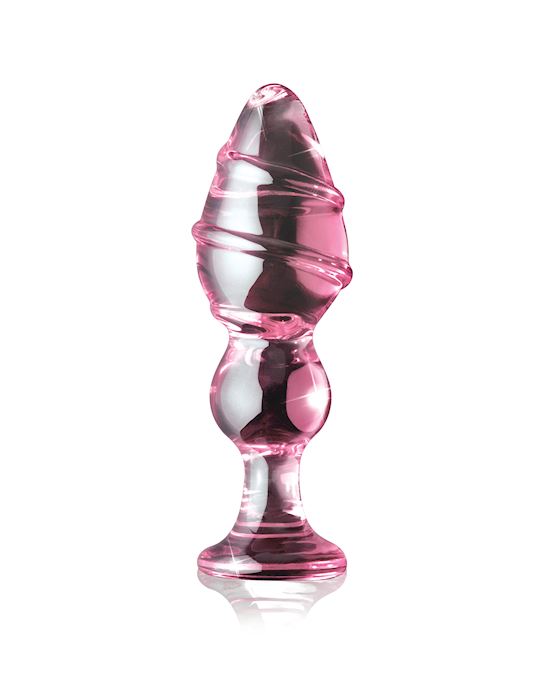 Icicles No 27$56.95Shop Now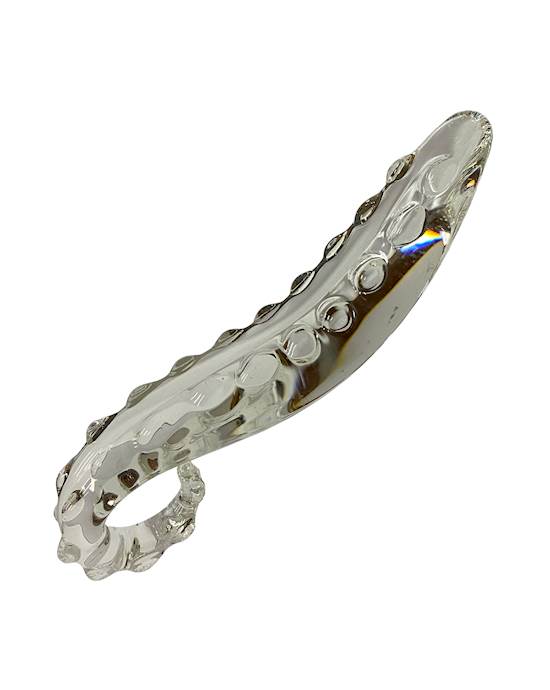 Lucent Saphira Glass Massager$53.95Shop Now
Benefits of Glass Sex Toys
Are glass sex toys safe?
Yes! Watch the video below to find out more.
How do you clean a Glass Sex Toy?
Glass is a nonporous material meaning that it has no pores and as a result is not permeable buy air, water, bodily fluids, lubricants or other impurities, making glass safe for the body. While this means glass sex toys are super safe to use, it also makes clean-up and sterilization a breeze!
Glass is without a doubt one of the easiest sex toy materials to clean. This is because it is able to withstand extreme temperatures, so can simply be popped in the dishwasher after use. Alternatively it may be more convenient for you to use an equally hygienic antibacterial sex toy cleaner, or to wash your glass sex toy with hot, soapy water after each use.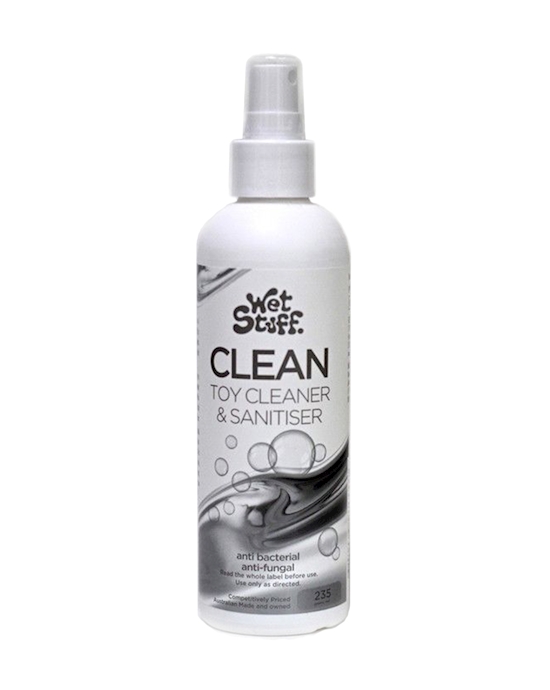 Wet Stuff Clean Spray Mist 235g$20.95Shop Now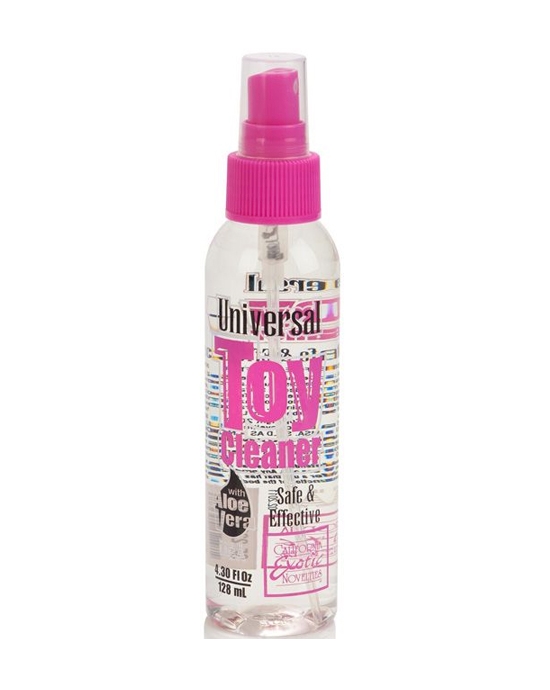 Anti Bacterial Toy Cleaner With Aloe Vera$13.95Shop Now
What lubricants are suitable for glass sex toys?
Because glass sex toys are non-porous, ALL types of lubricants are suitable for glass sex toys, so it depends on what lubricant you like best!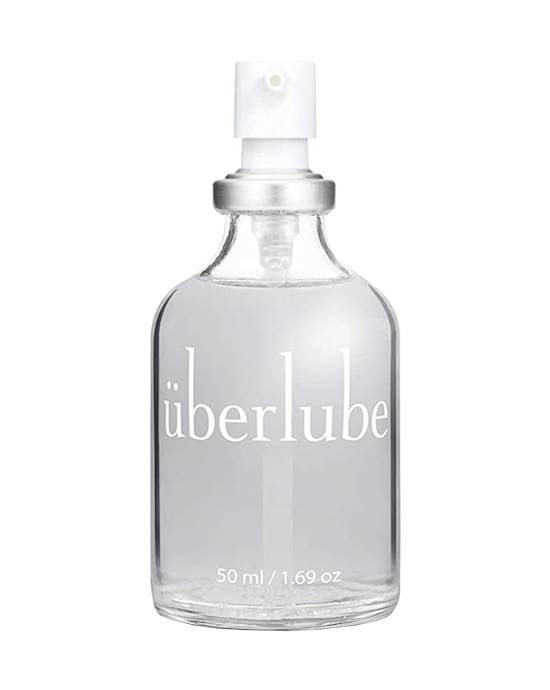 Uberlube Luxury Lubricant 50ml$23.95Shop Now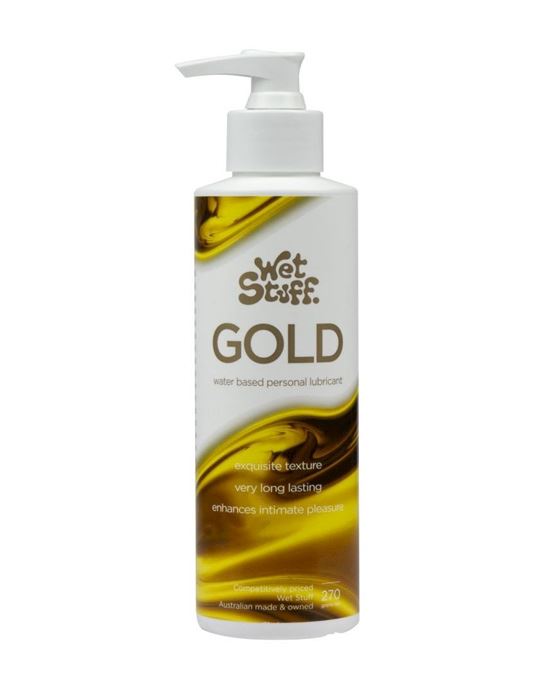 Wet Stuff Gold 270g Pump Top$21.95Shop Now
What kinds of Glass Sex Toys are there?
Glass Dildos
A Glass Dildo is perfect for anyone who wants to try new sensations that differ from the typical silicone sex toys. Made from body-safe and super strong glass, glass dildos can be used for thrilling temperature play by simply heating or cooling with water prior to sex or masturbation.
Glass dildos often come in lots of different shapes and sizes, with different textures and coloured glass to choose from. The hypoallergenic glass is nonporous and body safe, and when cared for properly, is designed to last a lifetime. Run the wand under warm water or place it in the microwave to heat things up. Chill it under cold water or put it in the freezer for a cool sensation. We recommend using plenty of lube for enhanced stimulation and comfort.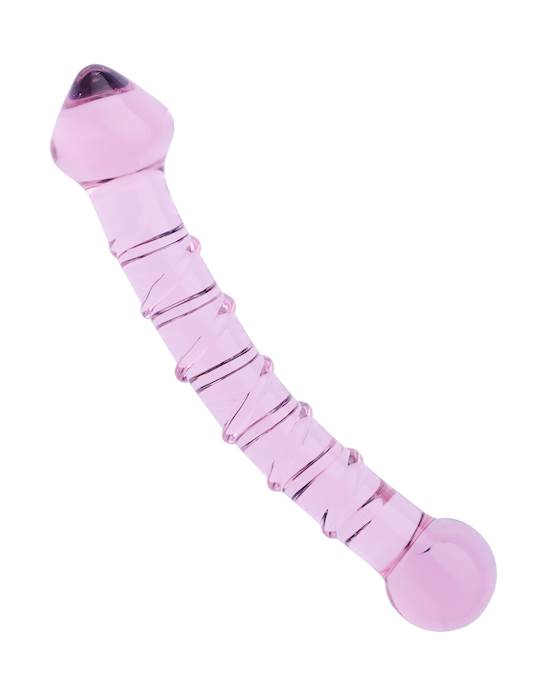 Lucent Whirls Glass Massager - 6.5 Inch$86.95Shop Now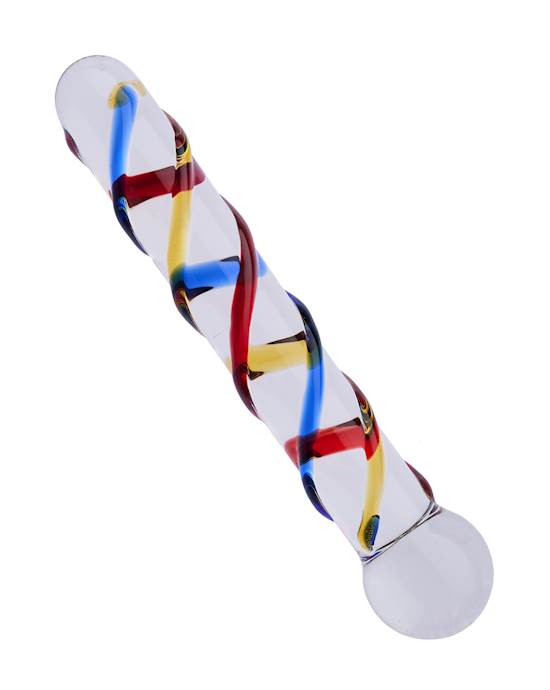 Lucent Trinity Textured Glass Massager - 7 Inch$66.95Shop Now
Glass Anal Sex Toys
Glass Anal Sex Toys are sex toys designed for anal stimulation that are made from glass. Some people prefer the texture and sensation of glass to silicone or rubber sex toys. The slick, temperature-sensitive glass lets you experiment with temperature. Glass is a non-porous material which means it is hypoallergenic and safe for those with sensitivities.
Glass anal toys include butt plugs, anal dildos, prostate massagers, anal beads and more. Phthalate-free and easily sterilized, glass anal toys will not harbor bacteria, which makes glass the perfect material for anal sex toys. Not to mention the smoothness of glass makes for an easy insert, as when combined with lubricant the glass anal toy will slide into place with ease.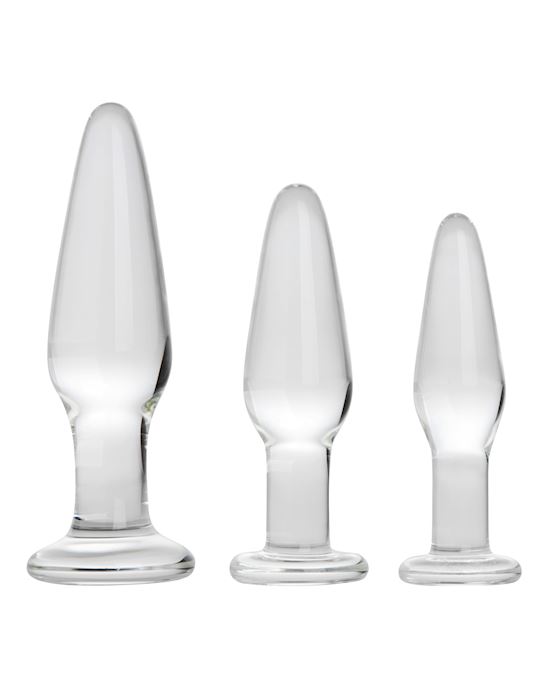 Dosha 3 Piece Glass Anal Plug Kit$55.95Shop Now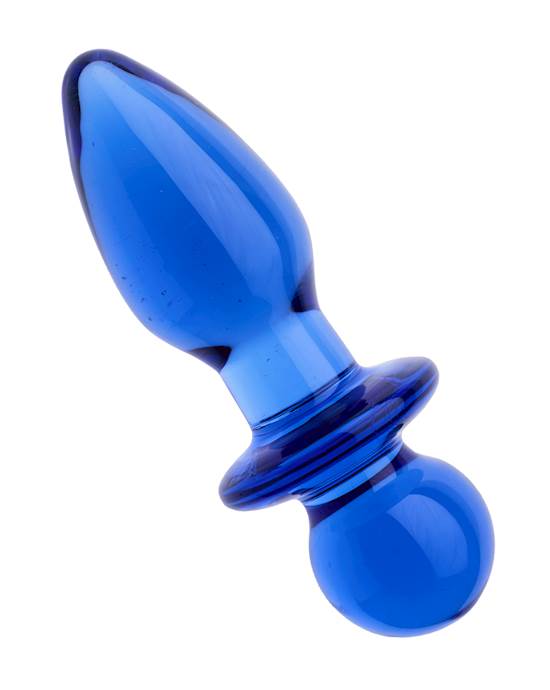 Lucent Azure Bulbed Glass Butt Plug - 4.5 Inch$76.95Shop Now
Glass Ben Wa Balls
Keep your pelvic muscles in shape and increase your pleasure during sex with Ben Wa Balls. Glass Ben Wa Balls are easy to insert and will give you an intense massage every time you move. The size and weight of glass Ben Wa Balls makes them perfect for vaginal stimulation and exercise use, and the nonporous glass is hypoallergenic and body safe. With regular use, you'll enjoy improved muscle control and stronger, more frequent orgasms. Run them under warm water or place them in the microwave to heat things up. Chill them under cold water or put them in the freezer for a cool sensation. Glass Ben Wa Balls are luxurious and body-safe.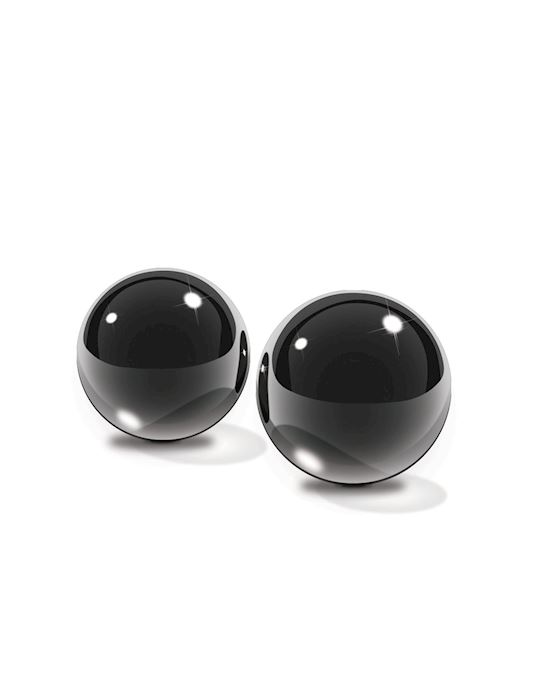 Glass Ben-wa Balls$31.95Shop Now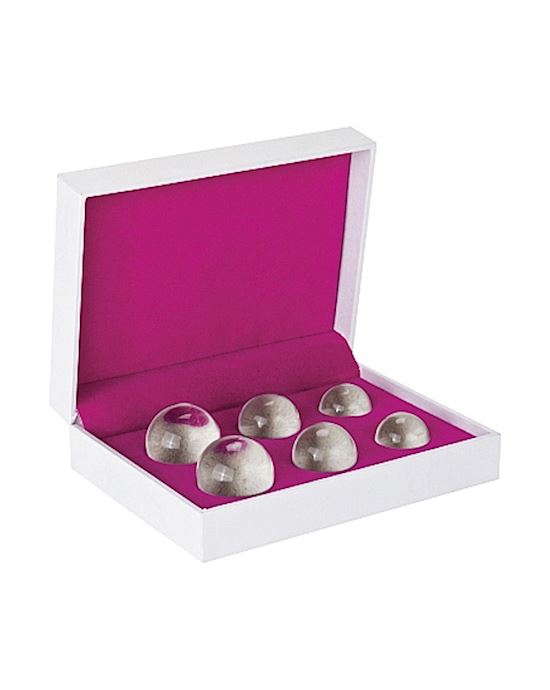 Ben Wa Balls Set Glass$221.95Shop Now
Popular Glass Sex Toy Brands
Icicles
Icicles is one of the leading glass sex toy manufactures in the market. Icicles specializes purely in creating luxurious glass sex toys that look so beautiful you could leave them on your coffee table and people would think your toy is an ornament! Check out the entire range of Icicles Glass Sex Toys here.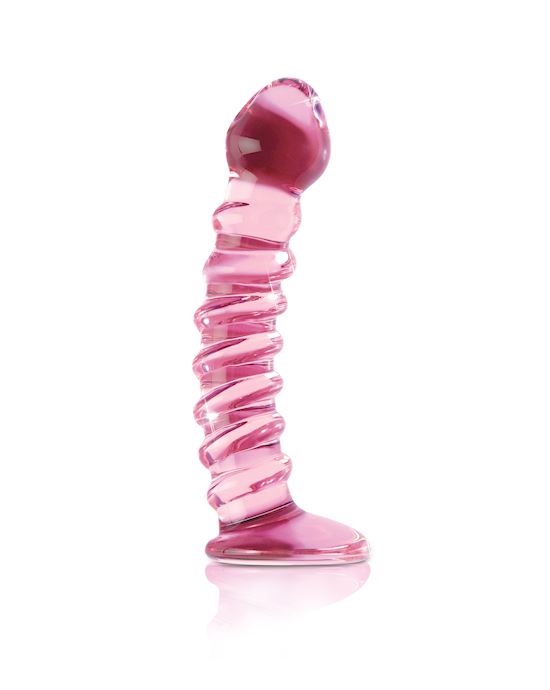 Icicles No 28$44.95Shop Now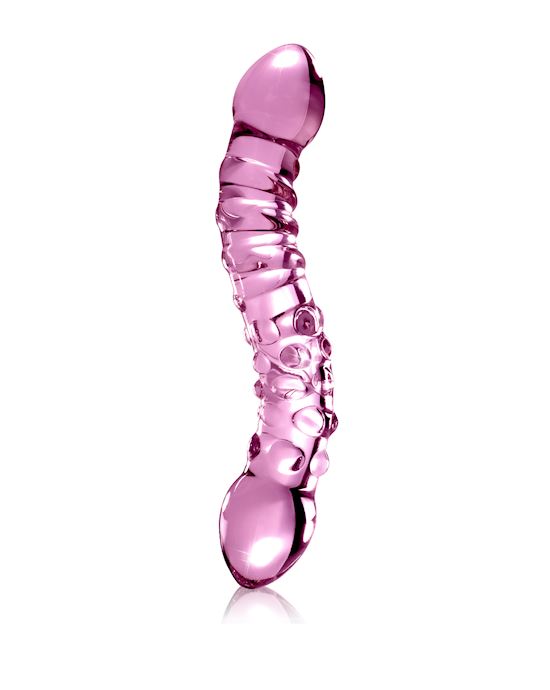 Icicles Anal Beads$56.95Shop Now
Lucent
Lucent by Share Satisfaction is a New Zealand brand specialising in handblown borosilicate glass and crystal sex toys at affordable prices. Lucent has sex toys for both anal and vaginal play. Each offering within this range is elegant in nature and design, and guaranteed to tickle your sweet spot each time they come to play. Check out the entire range of Icicles Glass Sex Toys here.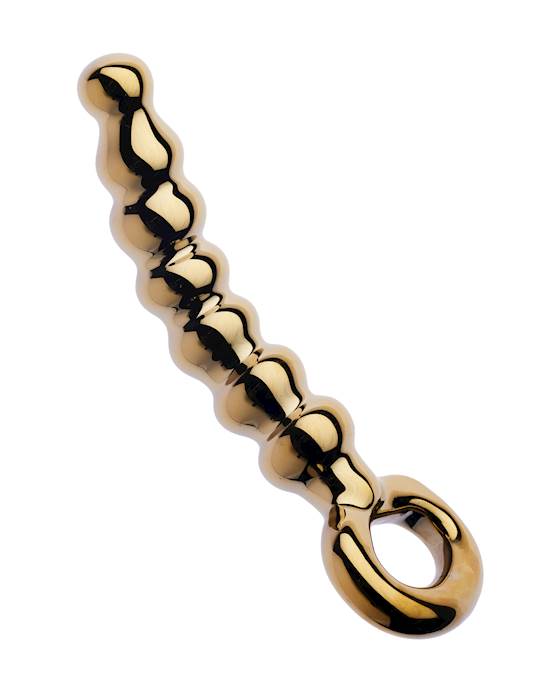 Lucent Magique Gold Glass Beaded Butt Plug$68.95Shop Now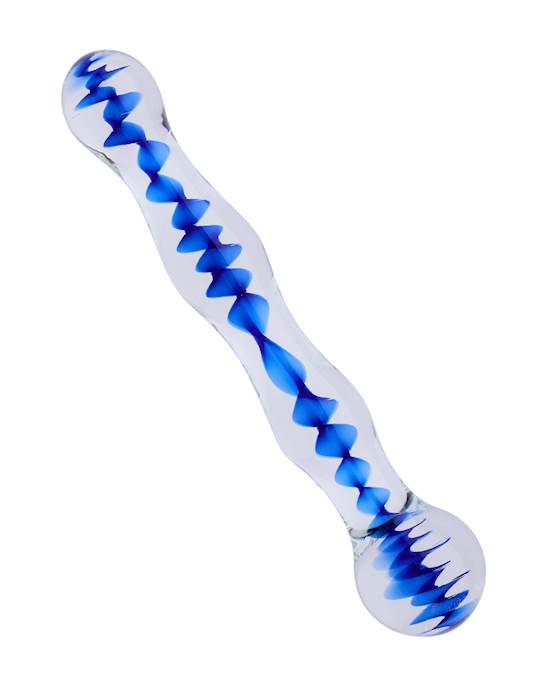 Lucent Spectre Glass Massager$54.95Shop Now
Glas
Glas is a sex toy brand specializing in, you guessed it, GLASS! Glas sex toys may not be as mesmerizing to look at as the Icicles range is, but it's another great option for people looking to try glass adult toys. The Glass price range is a little cheaper, too. Check out the Glas sex toy range here.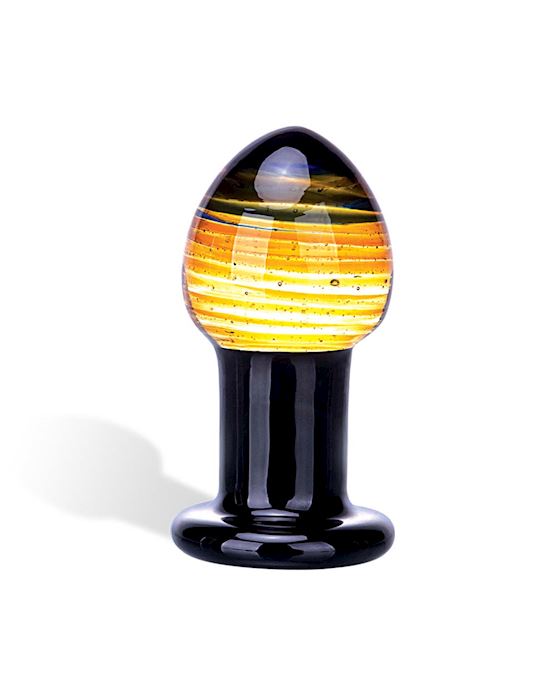 Glas Galileo Glass Butt Plug$39.95Shop Now
Is it time to invest in a Glass Sex Toy?
Now that you know what the benefits of glass sex toys are, perhaps it's time to add a glass toy to your collection?
Read next:
10 of the best glass dildos for your collection Do glass dildos actually feel good? 6 great reasons to try a glass dildo 10 best glass sex toys: sustainable and built to last Can a glass sex toy break inside you?
Editor's note:
This article was originally published on 27 September 2017 and was updated on 24 March 2022 for relevance and comprehensiveness. The information in this article has been fact checked and reviewed for accuracy by Adulttoymegastore's team of content specialists and sexual wellness experts, including Sex Educator Emma Hewitt.
Content disclaimer:
Adulttoymegastore does not provide medical advice, diagnosis, or treatment for illness. Any information published on this website, either by Adulttoymegastore or its authors, is not intended to be a substitute for medical advice, and you should not take any action before consulting with a medical professional.