The 21 Best Luxury Vibrators Totally Worth the Investment in 2021
With all our modern day-to-day stresses, it's more important than ever to practice self-care. And since pleasure is a form of self-care, what better way to show yourself some love and have some 'me time' than to indulge in unprecedented pleasure with a luxury vibrator? Sometimes you just need to treat yourself, and we think you deserve it!
Luxury vibrators are at the highest end of the vibrator spectrum. They're made by leading sex toy manufacturers and brands using the highest possible quality materials, often with stunning embellishments, and have powerful features that are eons above their cheaper counterparts in terms of functionality and luxuriousness.
However, if you want a luxury vibe you need to be prepared to pay the price. Beautiful, luxurious vibrators often come with a hefty price tag, but they're well worth the investment – we promise! Not only do these toys look incredibly bougie, but oh the things they can do…
We understand that investing in a luxury vibe isn't a decision to take lightly and requires some solid research and deliberation. So, to help you out, our team of sexual wellness experts and sex toy testers have carefully curated our list of the 21 best luxury vibrators available in 2021 (listed in no particular order becasue they're all so good), so you can truly treat yourself, or someone you love!
1. The Classic Rabbit by The Rabbit Company
The Rabbit Companyhas a reputation for designing top of the range rabbit vibes, and this one is diamante encrusted to make you feel and look opulent.The Classic Rabbit by the Rabbit Company is bedazzled and hot pink, but this classic rabbit is not only designed to look gorgeous, but to also feel incredible. With a shaft ergonomically designed for g-spot stimulation and powerful rabbit ears, this toy has six massage patterns in the head and shaft and rumbly vibrations that will leave you in a state of pure bliss.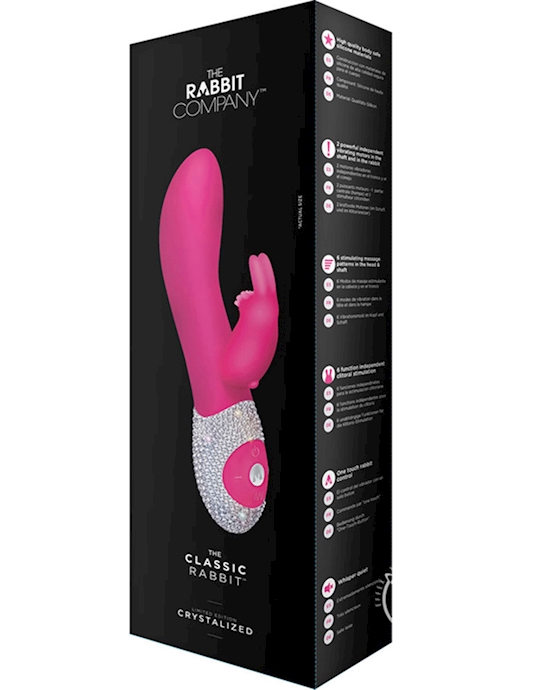 The Classic Rabbit$356.95Shop Now
2.The Queen's Luxury Collection by Share Satisfaction
If you want a luxury vibe but can't decide on one, the Queen's Luxury Collection by Share Satisfaction is for you. There's truly no better way to channel your inner regalness than to splurge on the Queen's Luxury Collection. Fit for royalty, this collection includes 12 different silicone vibes and sex toys detailed with 18k gold all carefully curated to honors you are your partners bodies. What was that about the family jewels?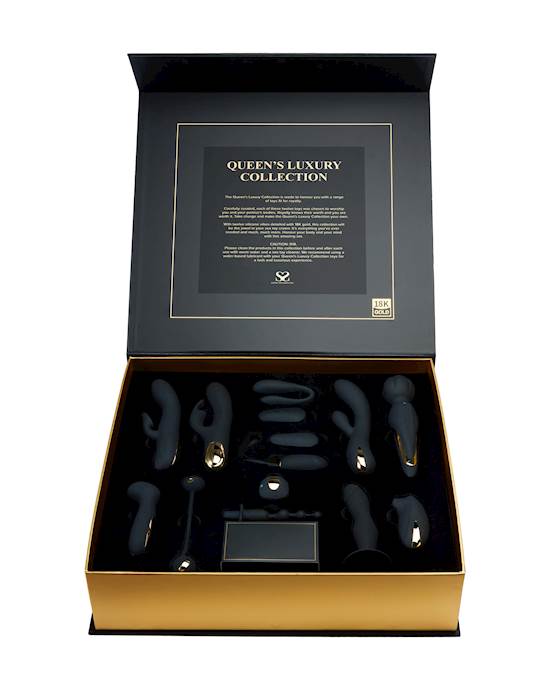 Queen's Luxury Collection$1378.95Shop Now
3. Lelo Soraya 2
Lelo is a luxurious sex toy brand that never disappoints when it comes to quality, function and beauty, and the Lelo Soraya 2 feels as good as it looks! Redesigned to enhance clitoral stimulation and redefine G-spot sensation, this rabbit vibrator is worth every penny.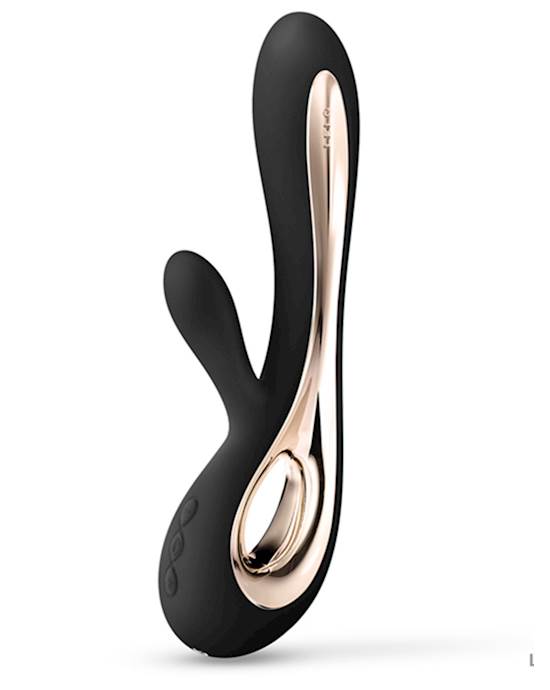 Lelo Soraya 2 $283.95Shop Now
4. Zalo Hero Clitoral Vibrator
Embellished with Swarovski crystal, the Zalo Hero Clitoral Vibrator is elegant, compact and incredibly powerful! If you prefer clitoral stimulation, then this gorgeous vibrator is perfect for you. Unparalleled in design, the PulseWave technology allows you to indulge and titillate your most sensitive area while looking and feeling like royalty.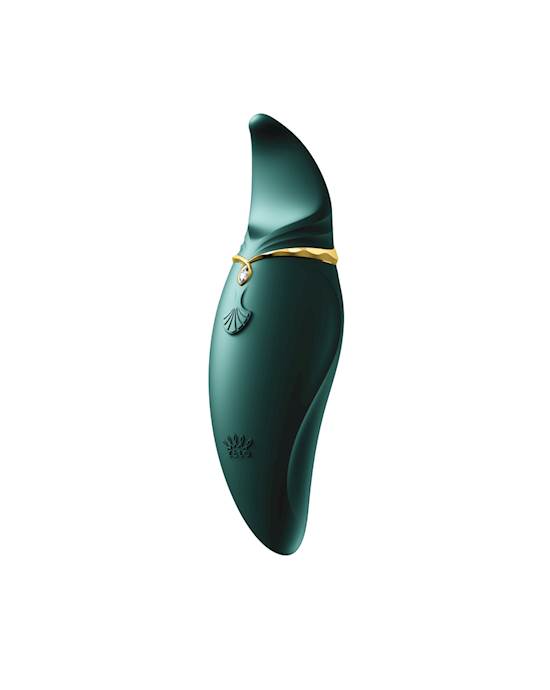 Zalo Hero Clitoral Vibrator$278.95Shop Now
5. O-Wand Noir Wand Vibrator
Powerful, safe and stylish, the O-Wand Noir wand vibrator is made with love. Its four power settings and seven pattern settings allow you to alter the vibrations to suit your mood. Velvety soft to the touch with elegant black and gold design, the O-Wand Noir is truly irresistible. Winning the reddot design award 2017, this wand gives other toys a run for their money.
"This vibrator O-Wand catches the eye with its self-confident design which combines a trend-orientated high-quality appearance with strong engine power" – Statement by the Jury.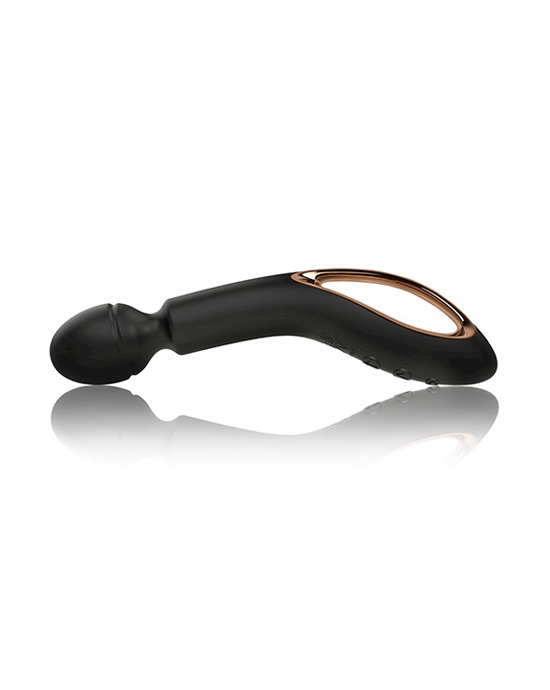 O-wand Noir$703.95Shop Now
6. Beaded DP Rabbit by The Rabbit Company
If double penetration tickles your fancy, then the Beaded DP Rabbit by The Rabbit Company is waiting for you. Simultaneously targeting the g-spot, clitoris and anus, this rabbit is a triple threat! Its extra long ears provide faster clitoral stimulation while its rotating metal beads provide toe-curling rimming sensation. Plus, have you ever seen a rabbit vibrator with attached anal beads? These beads graduate in size offering you intense D.P pleasure. You'll be climaxing in no time.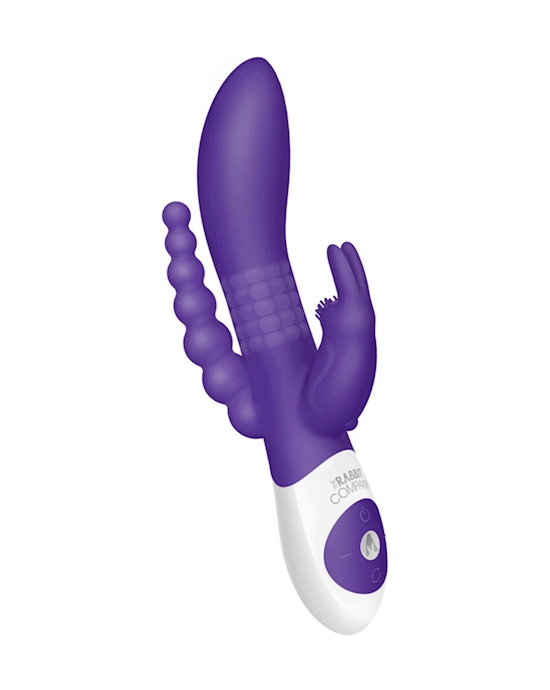 Beaded Dp Rabbit$257.95Shop Now
7. Zalo Queen Set Vibrator
Ready to experience true luxury? Inspired by Cleopatra, the Zalo Queen Set Vibrator is designed to make you feel like a queen. Its gold detailing and real Swarovski embellishments exude luxury. It's a g-spot vibrator with an added bonus suction sleeve attachment that you can slip on to turn it into a clitoral suction vibrator, so it's two luxury toys in one! You can also use the Queen's Bluetooth connectivity to link it to your smartphone and let your partner control all your sensations from up to six meters away.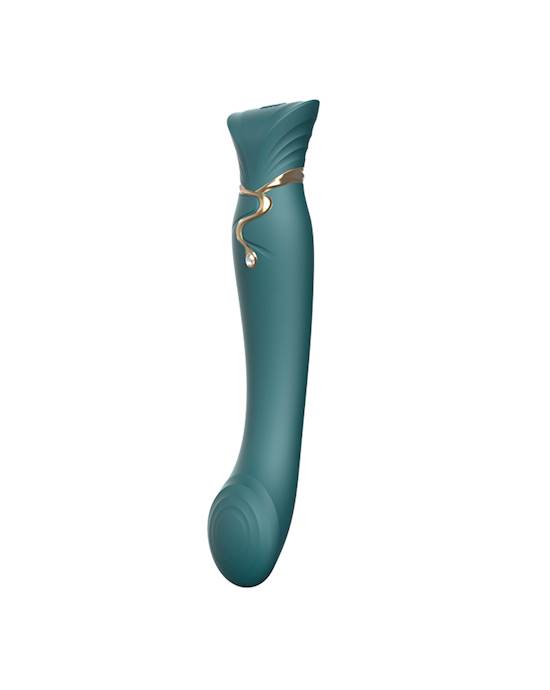 Zalo Queen Set Vibrator$336.95Shop Now
8. Zalo Jeanne Personal Massager
Inspired by Princess Jeanne, the Zalo Jeanne Personal Massager combines superior technology and aesthetics for the ultimate orgasmic experience. With its delicately embossed aesthetic, gold detailing and Bluetooth connectivity, every inch of this clitoral vibrator has been designed meticulously. Use it for solo sessions or with a partner.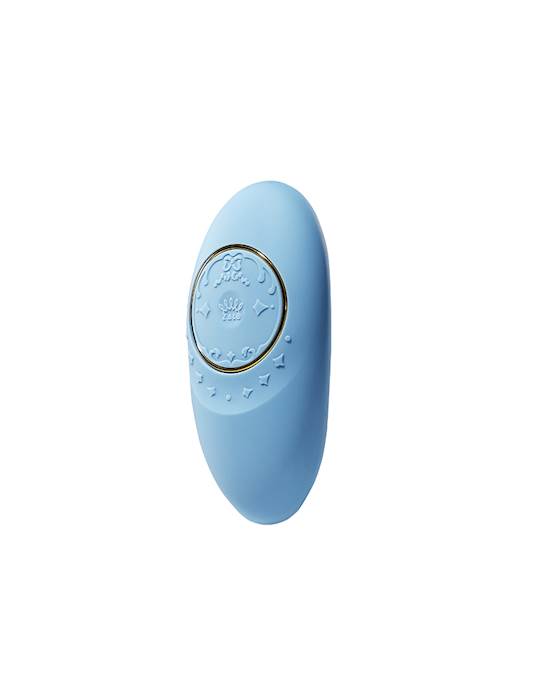 Zalo Jeanne Personal Massager$267.95Shop Now
9. Crave Duet Flex Vibrator
Prepare yourself for some deep rumbling sensations with the Crave Duet Flex Vibrator. Its unique dual tip design surrounds the clitoris and amplifies vibration where you crave it most. Its elegant V-shaped edges and dual arms offer a more targeted vibration, and that's not all!
Crave's crowdfunding project collected quantitative data from the first hundred Flex customers to help them discover what vibration patterns people preferred. After extensive data analysis, they've combined four patterns and four intensity settings to bring you sixteen of the most desirable vibration patterns ever to appear on a single vibrator. This toy knows exactly what to do to bring you to breath-taking orgasms.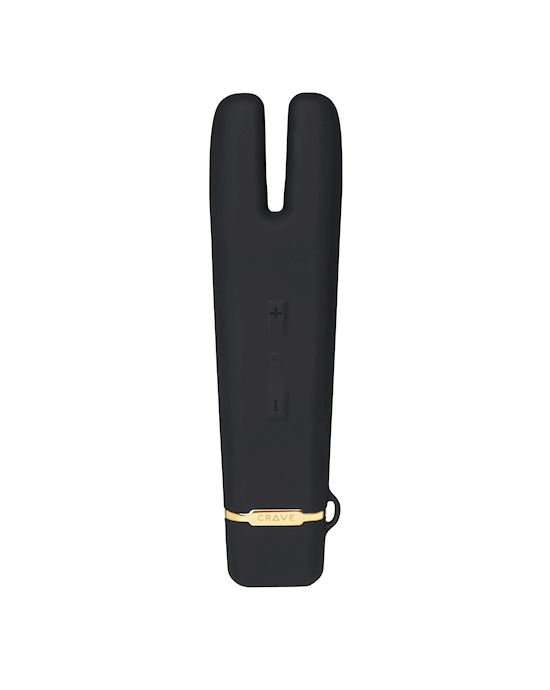 Crave Duet Flex Vibrator$218.95Shop Now
10. Zalo Baby Heart Luxury Personal Massager
Perfect for those looking for non-intimidating intimate self-exploration, the Zalo Baby Heart Luxury Personal Massager is the cutest candy coloured massager you will ever lay your eyes upon. Created with love and luxury in mind by Zalo, this whole-body massager is designed to fit intimately in and around all your erogenous zones. Its whisper-quiet motor, 18k gold-plated jewellery-grade details and silky-smooth coating all combine to create an all-around luxurious experience.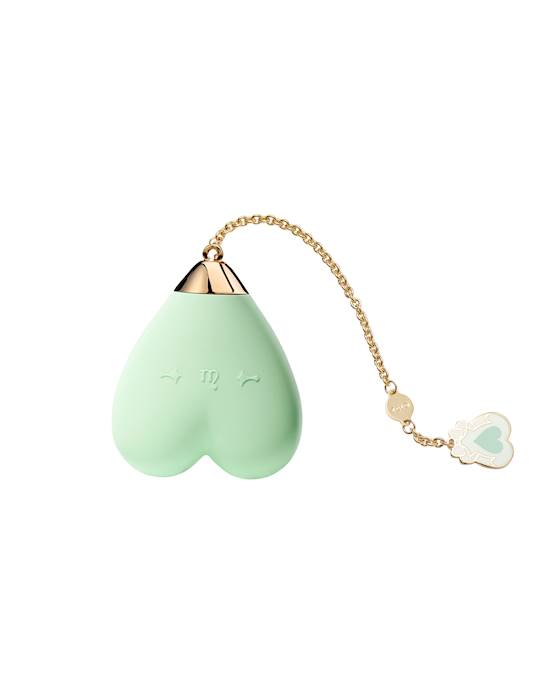 Zalo Baby Heart Luxury Personal Massager$206.95Shop Now
11. Le Wand Petite Rechargeable Massager
From the multiple award-winning, woman-founded brand Le Wand, this rose gold Petite Rechargeable Massager is ready to give you a heart-pounding, hair-raising experience. Best in class, this intimate massager flaunts 10 rumbly vibration speeds and six vibration patterns. Its petite size makes it the perfect travel companion, plus its shower friendly meaning you can make your most pleasurable experiences all the more steamy.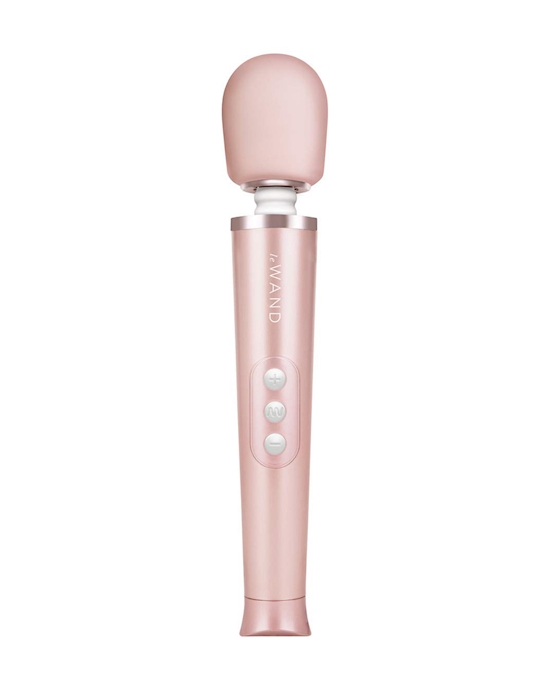 Le Wand Petite Rechargeable Massager$185.95Shop Now
12. Lelo Tiani 24k Gold Couples Vibe
Created to be worn by vulva owners during sex, the award-winning Lelo Tiani 24k Gold Couples Vibe will provide you and your partner with incredible stimulation. Featuring a decadent ring of 24k gold, this may just be the most luxurious remote-controlled couple's massager. With eight stimulation modes – two controlled via movement alone – the dual motors bestow both internal and external stimulation making penetrative sex even more pleasurable.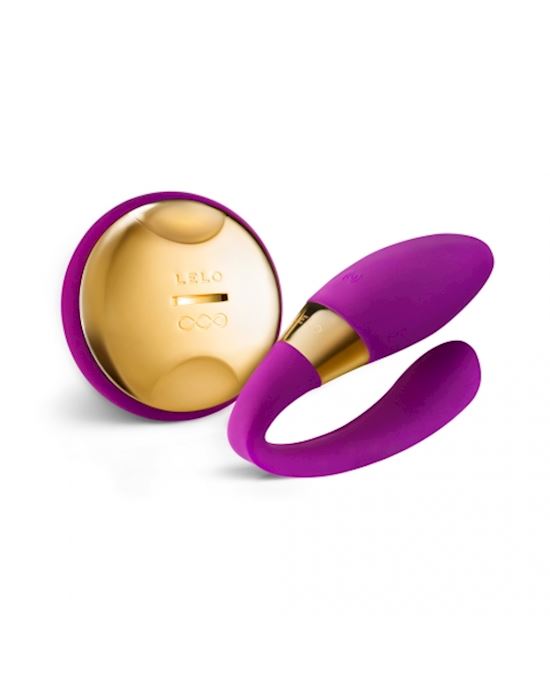 Lelo Tiani 24k Gold Couples Vibe$330.95Shop Now
13. Zalo Confidence Heating Wand Massager
The Zalo Confidence Heating Wand Massager features exquisite, embossed detailing and is embellished with Swarovski crystal. Its unique pre-heating function mimics human body temperature to give you an incredibly intimate experience. Boasting eight vibration modes and a super quiet motor, this wand allows you to indulge in tingling self-love without any worry.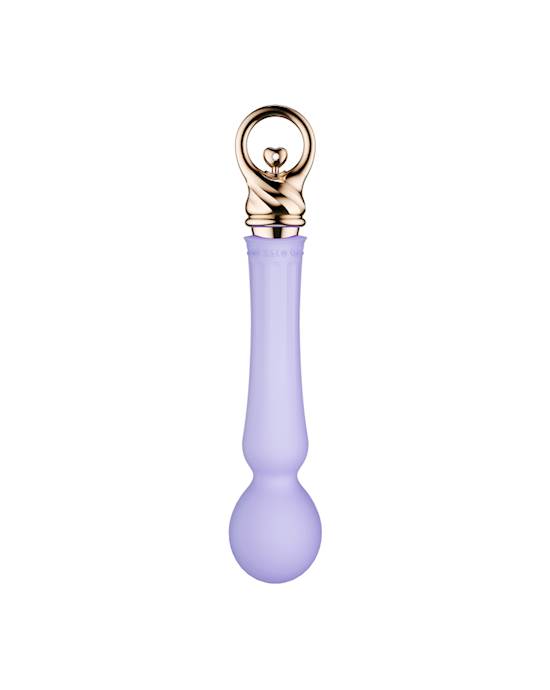 Zalo Confidence Heating Wand Massager$118.95Shop Now
14. Lelo Pleasure Together Gift Set
Get ready to take you and your partner's sex life to new levels of satisfaction with the Lelo Pleasure Together Gift Set. This luxurious set includes the award winning couples massager Tiani 2 AND the SONA 2, a sonic clitoral massager. Paired together, these powerful, waterproof toys will leave both you and your partner in a state of pure bliss.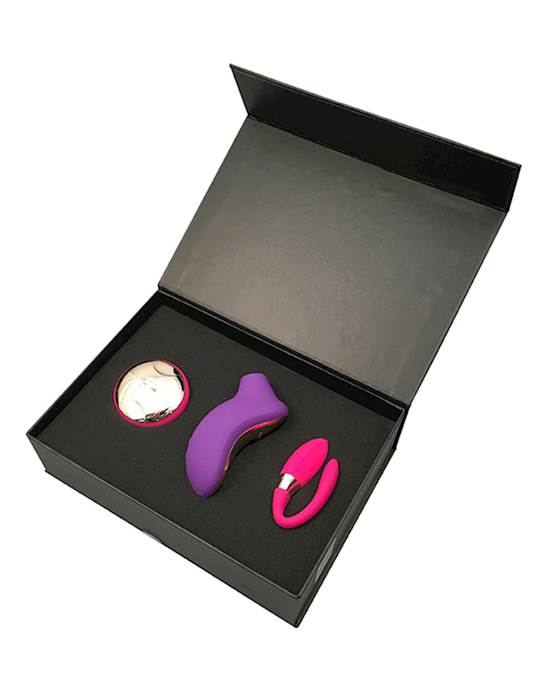 Lelo Pleasure Together Gift Set$285.95Shop Now
15. Womanizer Premium Clitoral Vibrator
Feel like you're walking on air with the Womanizer Premium Clitoral Vibrator. Its Pleasure Air Technology offers touchless stimulation through gentle air pressure for your clitoris. What makes this vibrator so luxurious is its 'auto pilot' mode which alternates between settings, just place the toy in the palm of your hand, sit back and let this toy guide you to incredible climaxes.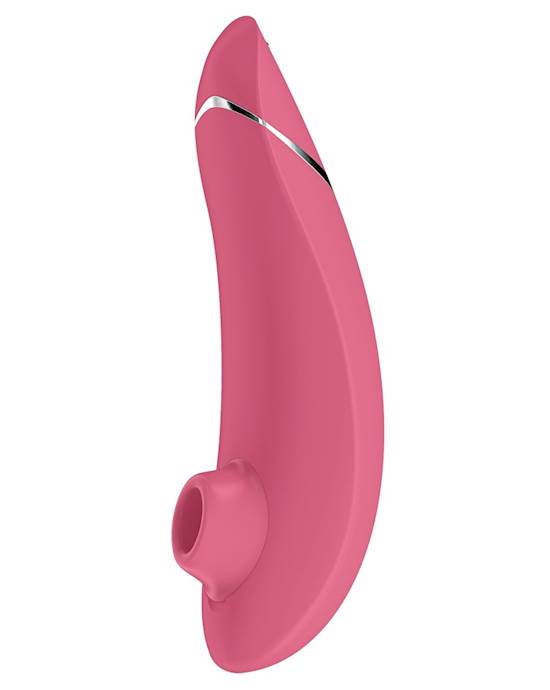 Womanizer Premium Clitoral Vibrator$283.95Shop Now
16. Nexus G-Stroker Vibe
In search of a versatile vibrator that can be used annal or vaginally? Then the Nexus G-Stroker Vibe awaits. The base of its shaft contains tiny stoker beads that dance up and down for unmatched delight whilst the buzzy vibrations in the base simultaneously tantalize. Plus, it comes with a remote making it perfect for couples' fun. No matter what time of stimulation you are craving, this vibrator has you covered!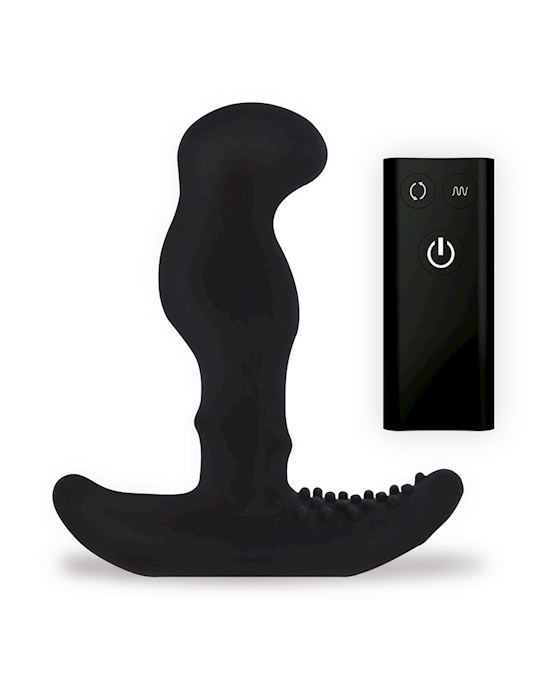 Nexus G-stroker Vibe$393.95Shop Now
17. PicoBong Remoji Surfer Plug Vibe
Let waves of pleasure crash over you with the PicoBong Remoji Surfer Plug Vibe. This perfect vibrating anal plug is suitable for people new to anal play and more experienced users alike. With six supersized vibrating patterns that you can control via your smartphone, you're in for a completely effortless ride!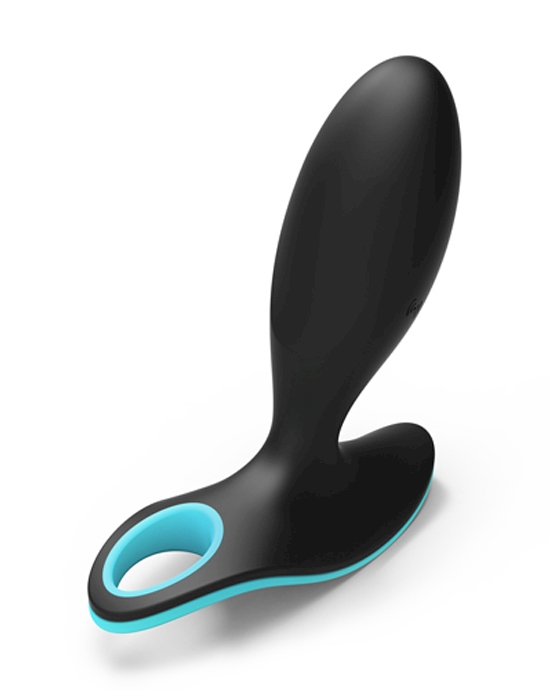 Picobong Remoji Surfer Plug Vibe$244.95Shop Now
18. OhMiBod Lightshow
It's time to light up your life with the OhMiBod Lightshow. This Wi-Fi and Bluetooth enabled massager is equally exciting and pleasurable. Its five LED lights pulsate to the vibrations, making it a truly thrilling visual experience. Compatible with the OhMiBod App, with up to 8-meter wireless range, this vibrator is perfect for putting you pleasure in your partner's hands!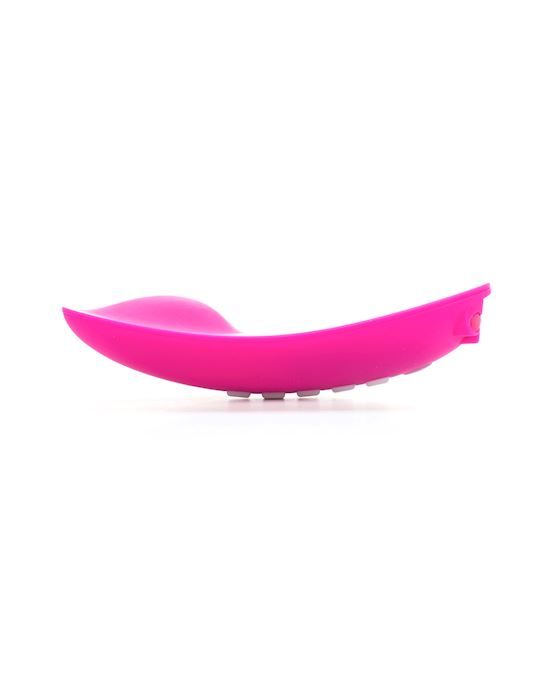 Ohmibod Lightshow$229.95Shop Now
19. Zalo Momoko G-Spot Vibrator
Glamorous, pearly and 18k gold plated, the Zalo Momoko G-Spot Vibrator has all the elements to deliver a breathtaking experience. With its ergonomic design, superior functionality and eight different vibration modes, this vibrator will help you discover your G-Spot as you work your way to climax. The Momoko is also fully Bluetooth connectable meaning your, or you partner can take control with just the touch of a finger!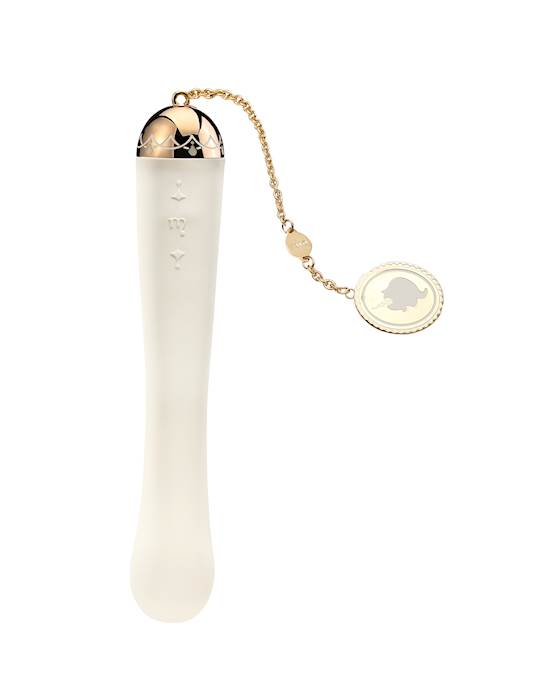 Zalo Momoko G-spot Vibrator$313.95Shop Now
20. Gpop2 Unisex Vibrator by G-Vibe
Designed to be genderless, the Gpop2 Unisex Vibrator can be used as a vaginal or anal vibrator. With its slightly curved stem with a protruding pleasure pad, made from premium-class silicone, this luxury sex toy is the master of targeting both the G-spot and the P-spot. Even better, this vibrator is waterproof meaning you can take all the fun into your bathtub or shower for an even more intimate experience.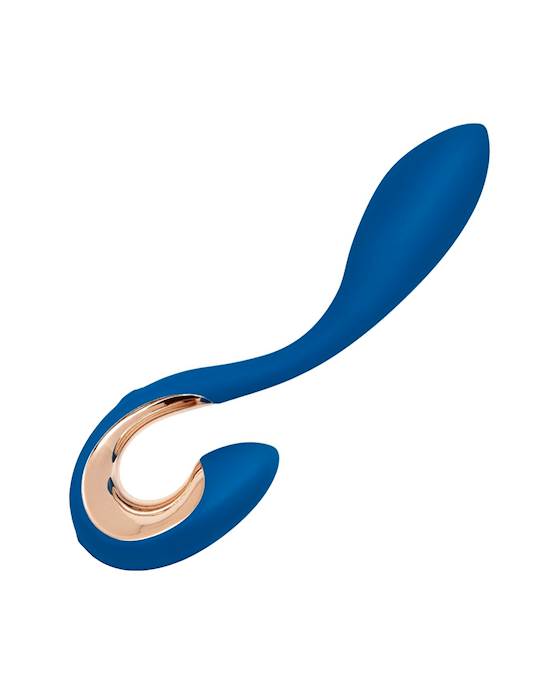 Gpop2 Unisex Vibrator$139.95Shop Now
21. Gjack2 by G-Vibe
Stroke and vibrate the deepest of erogenous zones with the Gjack2. With ribbing cascading down the full length of the shaft, six vibration modes with changeable intensity and revolutionary Bioskin material, the Gjack 2 by G-Vibe can help guide you to an intense orgasms that you will never forget. Being 100% waterproof, this vibrator is also a perfect companion to play with in the bath for a steamier erotic experience.
Ready for something luxurious?
Investing in a luxury vibrator means investing in yourself. It's a big decision, but all the luxury vibes mentioned in this list of the best have been recommended by our team of sexual wellness experts and sex toy testers, so they won't disappoint!
Not quite ready to splurge? We get it. Check out Adulttoymegastore's full range of vibrators to find something that fits your needs and budget.
Related articles
Want to keep expanding your knowledge about vibrators and how to use them? Check out these articles written by our sexperts:
Content Disclaimer:
The information in this article has been fact checked and reviewed for accuracy by Adulttoymegastore's team of content specialists and sexual wellness experts, including Sex Educator Emma Hewitt.
Adulttoymegastore does not provide medical advice, diagnosis, or treatment for illness. Any information published on this website, either by Adulttoymegastore of its authors, is not intended to be a substitute for medical advice, and you should not take any action before consulting with a medical professional.