Masturbation Tips for People with Endometriosis (Toys + Tricks)
Amy Joy, who has endometriosis, shares the benefits of masturbating for discovery and pleasure as a disabled body and tips for levelling up your solo sessions.
Masturbation is a great way to explore your own body safely and find out what feels good and what doesn't. Said to help relax muscles, promote better sleep, reduce stress, and release Endorphins (the 'feel-good' chemical), masturbation has many benefits other than just feeling great! I find that masturbating before bed helps me fall asleep faster, and I often sleep better after masturbating than if I hadn't at all!
I have Endometriosis, an inflammatory condition that affects 1 in 10 women in New Zealand, causing symptoms such as painful periods, fatigue, bowel problems, and pain during/after sex, so masturbating is a way for me to gently explore my own body at a pace that works well for me.
I also use Masturbation as a way to explore my limits, what feels good and what doesn't, so that when I have partnered sex I know how far I can go with different sexual acts before my body will get unhappy about it all. I'll be providing my top tips for people with endometriosis to explore their bodies on a whole new level.
Sex and masturbation as a disabled body
As a disabled body I sometimes have a hard time with sex - I enjoy it immensely but sometimes my body just can't keep up with me. In those times I try to remind myself to be kind to myself and have compassion for my body.
All bodies are worthy of love, adoration and pleasure. Take the time to explore your body, find what works and what doesn't.
There is no right or wrong way to go about masturbation/sex - it all comes down to what you want! If you need breaks, that's fine. If you need to stop, that's fine. If you need to adapt positions to your body or have accommodations that help your disability - that's fine!
Remember, all bodies are different, and what works for one might not work for you and vice versa. Likewise, what works for me might not work for you and that's okay!
Take the time to learn your body's needs, honour them, and explore what works best for you. As always, only ever do what you feel comfortable with, and follow your health care professional's advice.
Masturbation tips & sex toys for people with Endometriosis:
Tip #1: Treat yourself to a sex toy
You don't have to use toys to masturbate, but they certainly make things a lot more fun!
One of the worst symptoms I struggle with is painful intercourse (called Dyspareunia), so being able to masturbate and discover my own limitations in a safe environment has been great in helping me learn what works for my body (and what doesn't).
Because I deal with pain during intercourse, I tend to lean towards sex toys that are made of soft silicone rather than plastic or metal, as silicone is gentler on the body. I also find it hard to use big toys, such as dildos, so instead lean towards small, flexible vibrators that are not very large.
My favourite toy at the moment to use has been Share Satisfaction's new Coco Suction Toy, as it is not a penetrative toy, and it is strong without being overpowering. If I'm feeling like I want some penetration, I love my Satisfyer Vibes Petting Hippo - paired with my reversible Bumper for maximum comfort.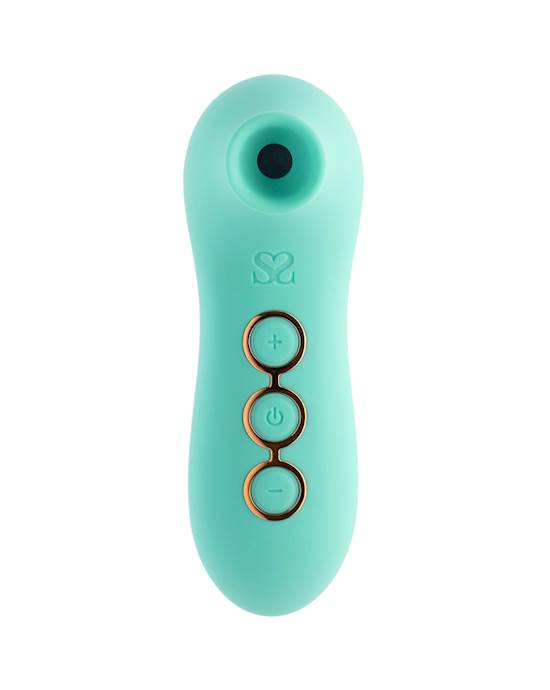 Share Satisfaction Coco Suction Vibrator$69.95Shop Now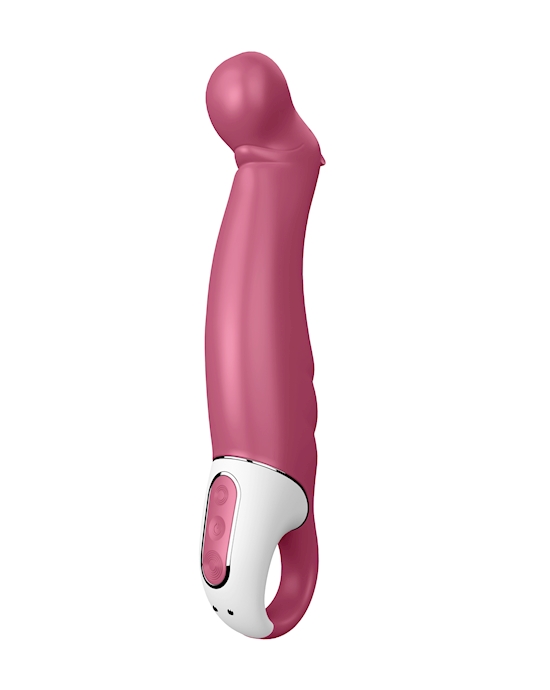 Satisfyer Vibes - Petting Hippo$65.95Shop Now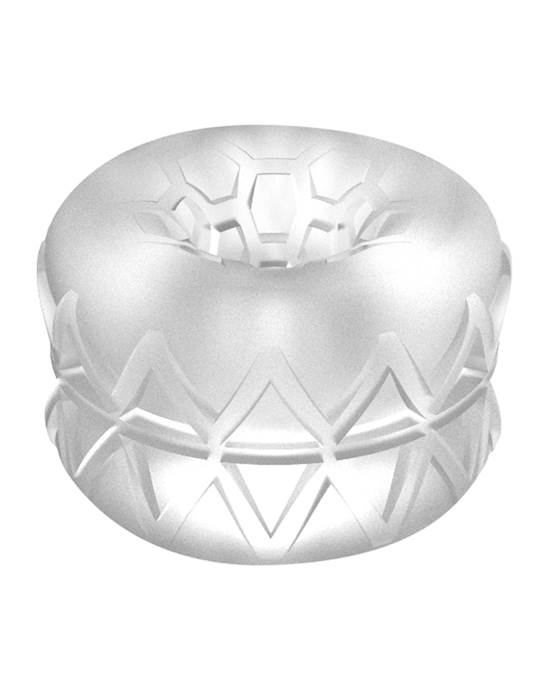 Reversible Masturbator And Bumper$58.95Shop Now
More about bumpers - a must-have for painful penetration
If you struggle with painful penetration like me, a Bumper is a must have. For me, it means I can go as hard and rough as I want, alone or partnered, and not have to worry about something going too deep and hitting a sore spot that's going to kill the entire mood.
Tip #2: Keep things slippery and sensual with lubricant
Essential in masturbation is using a good quality personal lubricant. I love the System Jo H20 lube as a simple and long-lasting lube, where a little goes a long way!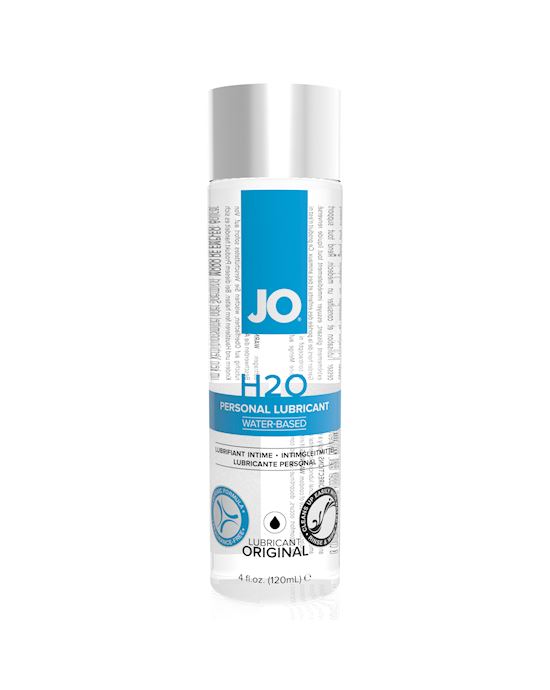 System Jo H2o Lubricant 120 Ml$24.95Shop Now
Tip #3: Take it slow and explore your body – here's how to get started!
Before you begin, make sure that you're in a comfortable and private space - for me, this means closing the curtains, dimming the lights, and getting into bed. I also make sure my toys are all charged and cleaned between uses, so I can just grab and go when I want to.
Start out with just your hands - running them over your body, feeling your curves and sensitive parts. You don't need to rush to your genitals either - masturbation (in my eyes) is about all over pleasure, and loving and appreciating your body.
Remember that having an orgasm isn't necessarily the goal either - although it sure is great if it happens! The goal is to connect with your body, enhance your pleasure, and discover what makes you tick.
Once your body has warmed up enough, you could start to dip your hands lower and lower, paying particular attention to your erogenous zones like your breasts, neck, hips, and clitoris. Using some lubricant, you could start to circle your clitoris, paying attention to your labia and inner thighs. It's around this point you could add a toy or two if you feel like it.
Starting slow and steady, I will use the toys on their lowest possible setting for as long as I can handle before going up to the next level, and I'll carry this on until I orgasm or feel like stopping.
Remember, orgasm is a great bonus but doesn't necessarily have to be the end goal!
I feel like I discover a new sweet spot or a favoured stroke each time I masturbate, and I love learning about my body and creating a space for myself to do so.
Let's drop the stigma around masturbation and embrace pleasure!
I think we can often get caught up in the stigma and shame of exploring our bodies - masturbation is not encouraged, talked about, or shared with others. Well, I'm here to remind you all bodies are beautiful and worthy of pleasurable discoveries.
Masturbation has many benefits, and for me personally, I know my sex life would be much less than what it is now if I hadn't taken the time to explore my body and discover what does and doesn't work for me in a safe environment.
All bodies are worthy of love, respect, pleasure, discovery, and more, and I hope this article helps you recognize how incredible it is to be you, and all the wonderful things you have yet to discover about yourself!
Free ShameLESS Masturbation Webinar
Adulttoymegastore will be hosting a free webinar, Shameless Masturbation, on Thursday 19 May 2022 from 6:30pm – 8:00pm (NZST) or 4:30pm – 6:00pm (AEST) to help people overcome their sexual shame and embrace their sexuality.
The webinar will be facilitated by sex educator Emma Hewitt and sex and relationships coach Michelle Kasey, and everyone who signs up is offered a free sex toy valued up to $106.95! Find out more and sign up for the free webinar here.
Read next:
Illustrations by Aimée Sullivan. Follow her on Instagram: @aimeeisokay.
Content disclaimer:
The information in this article has been fact checked and reviewed for accuracy by Adulttoymegastore's team of content specialists and sexual wellness experts, including Sex Educator Emma Hewitt.
Adulttoymegastore does not provide medical advice, diagnosis, or treatment for illness. Any information published on this website, either by Adulttoymegastore or its authors, is not intended to be a substitute for medical advice, and you should not take any action before consulting with a medical professional.