How to Use Sutra by Share Satisfaction (Step-by-Step)
Want to learn how to use Sutra, the new dual stimulation sex toy from Share Satisfaction? This step-by-step user guide will help you get the most from this life-changing toy!
Sutra by luxury sex toy brand Share Satisfaction is the new ground-breaking sex toy we've all been waiting for and it's here to revolutionise the way vulva owners explore their own bodies and pleasure.
Sutra is a sex toy for vulva owners that combines best in class g-spot vibration with negative pressure suction wave technology for the strongest, purest and quietest pin-pointed clitoral stimulation, resulting in powerful blended orgasms!
It's the sister product to Kama, a dual stimulation sex toy released by Share Satisfaction in October 2020 which became the third best-selling sex toy in New Zealand in 2020 within just two months. Word on the street is that Sutra will become the best-selling sex toy for 2022!
So, now that you know what Sutra is, it's time to learn how to use it so you can get the most out of this incredible sex toy.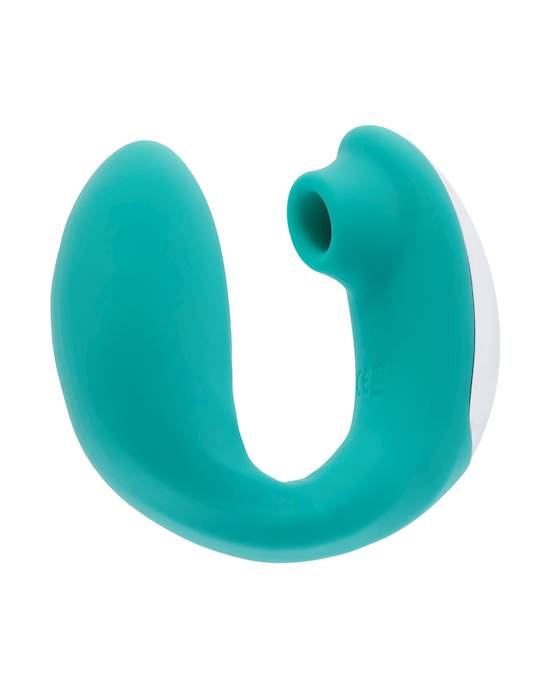 Share Satisfaction Sutra$79.95Shop Now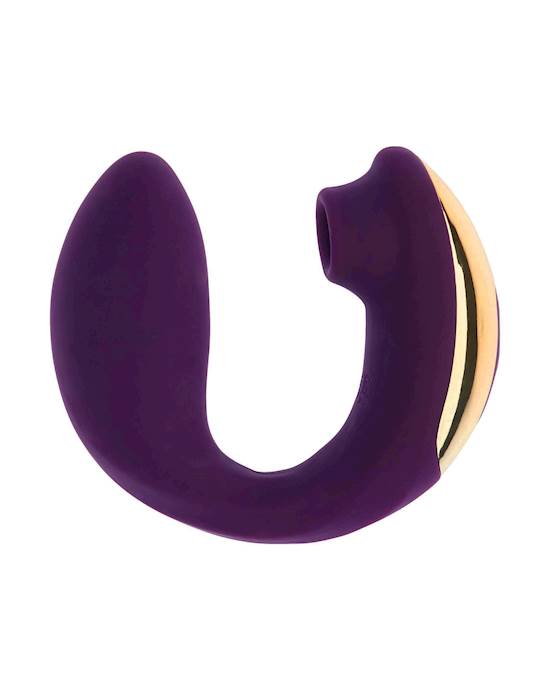 Share Satisfaction Sutra$79.95Shop Now
How to use Sutra by Share Satisfaction
Step 1: Charge it
When you first receive Sutra, take it out of its beautiful box and put it into its case to charge fully before use. Sutra charges inside its carry case, which makes it super discreet sitting on your bedside table! You will see two small metal circles on the base of the toy, make sure these line up with the two inside the case (they look similar) to ensure that it is charging. Plug in the USB charger and leave it for a few hours to do its thing.
When it's fully charged (leave it for a few hours), it's time to play around with the settings so you know what to expect before using it.
Step 2: Get familiar with the functions
It's important to get a feel for how the buttons work and the different functions before you use Sutra because it can be tricky to locate when you have the toy in use.
With Sutra, there are three buttons on the device:
On/off: This button looks like a power button. Hold this down for three seconds to turn the toy on or off.
Note: After you've turned it on it will light up, but it won't start to vibrate.
The zig-zag button (middle button) controls the vibration for the internal shaft. Each time you press this button will change the vibration mode. The first three modes have different vibration speeds, and the next seven are vibration patterns.
The arrow button (third button) controls the clitoral suction part of Sutra. There are five intensity levels to explore by pushing this button, and it will starts with the lowest setting and work its way up.
Be aware that this is a powerful suction toy and even the lowest setting is quite intense.
Now that you're familiar with the buttons and what they do, it's party time!
Step 3: Lubrication
Lube is essential with sex toys and will make the experience more sensual and reduce friction. Use plenty of water-based lubricant with Sutra by putting it on the internal part and a small amount around the outside of the suction nozzle too. This will help to create a strong seal around the clitoris.
If you need to lube, you can buy water-based lubricant here.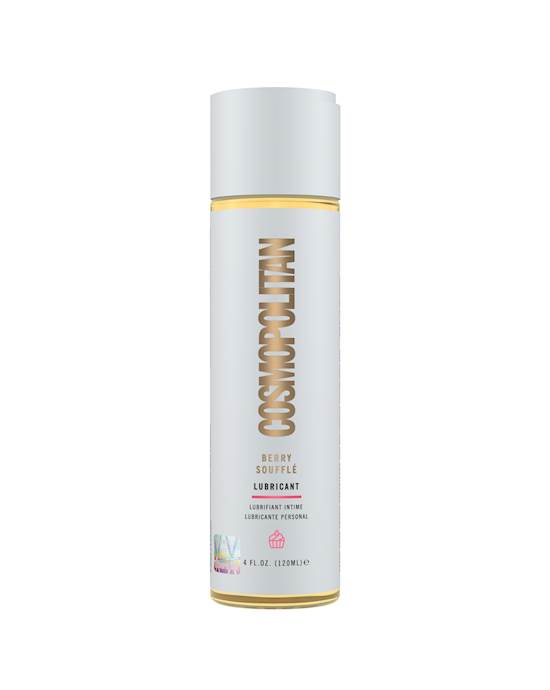 Cosmo Liquid - Berry Souffle Lubricant $23.95Shop Now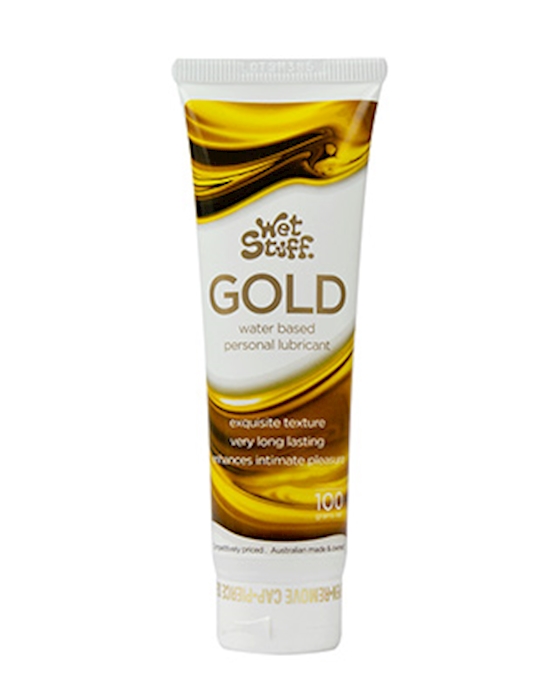 Wet Stuff Gold Waterbased Lubricant 100g$8.95Shop Now
Step 4: Insertion & experimentation
Once Sutra is well lubricated, turn it on without adding suction or vibration yet. Insert the vaginal shaft first and find a position that feels good to you and so the clitoral suction part of the toy can reach your clitoris.
Depending on your anatomy, you may need to have this part quite deep inside your body or quite shallow to get the clitoral stimulator into the right position. Adjust the clitoral suction nozzle so that the edge sits around the clitoris. The nozzle is small and it can take some fiddling around to get it in the right position.
If you're struggling to understand where the toy should sit, turn on the suction on its lowest setting. You will know exactly when it is the right spot, trust me! Once in position, you can turn the motors on. These work independently of one another so you can have just vibration, just suction or both at the same time.
Explore the different patterns and settings and find what feels good for you. You don't need to use both ends of the toy at once, either. As Sutra is super flexible and posable, you can stretch the toy out into as straight a line as possible and use the suction end without needing to insert the vaginal stimulator. Or use the insertable part without the suction end touching your clitoris. Sutra is waterproof so can be used in the bath or shower too!
Please note: Sutra is not designed to be worn during penetrative sex.
Step 5: Cleaning and storage
After you're finished with Sutra, be sure to clean it using hot, soapy water, or sex toy cleaner, and allow it to dry completely before storing away. Storage is easy because Sutra comes in its very own travel-safe storage case! Put the toy back in its case and leave it on your nightstand – no one will know what it is unless they're one of the lucky ones 'in the know'.
Read our guide on how to clean your sex toys and you can purchase sex toy cleaner here.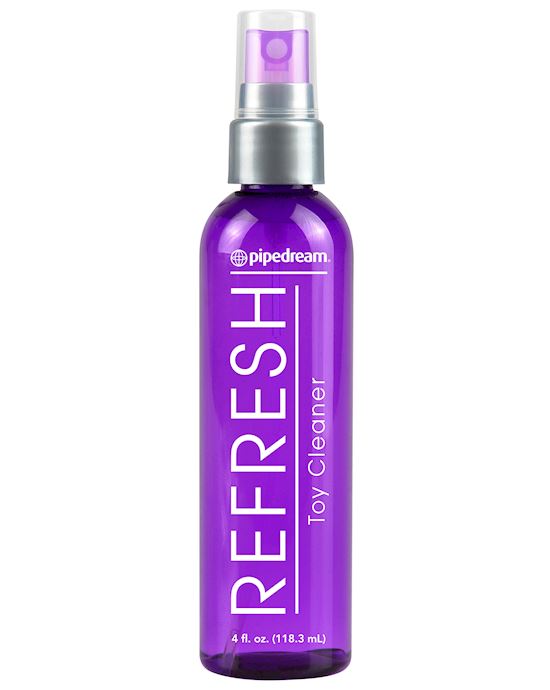 Refresh Anti-bacterial Toy Cleaner$10.95Shop Now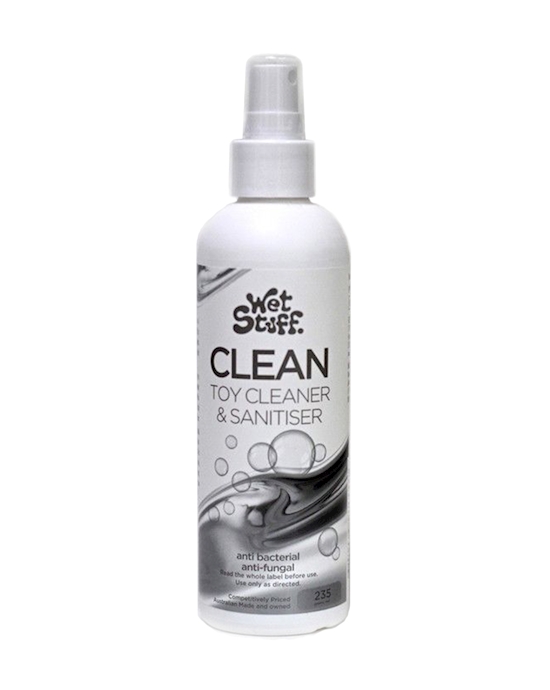 Wet Stuff Clean Spray Mist 235g$20.95Shop Now
Take pleasure into your own hands with Sutra
Whether you're a first-time user of sex toys, or you're looking for a game-changing new toy to add to your collection, Sutra will become your new favourite! Buy Sutra by Share Satisfaction here if you haven't already and enjoy!
Read next:
Content disclaimer:
The information in this article has been fact checked and reviewed for accuracy by Adulttoymegastore's team of content specialists and sexual wellness experts, including Sex Educator Emma Hewitt.
Adulttoymegastore does not provide medical advice, diagnosis, or treatment for illness. Any information published on this website, either by Adulttoymegastore or its authors, is not intended to be a substitute for medical advice, and you should not take any action before consulting with a medical professional.