How To Use a Clitoral Suction Vibrator According To a Sexpert
Want to learn how to use a suction vibrator to ensure you're getting the most from these popular clit-sucking sex toys? Here's everything you need to know according to a sex educator!
In recent years, suction vibrators have rapidly increased in popularity, arguably earning their place in the sex toy hall of fame. These clever sex toys mimic the body-tingling sensations of oral sex with their innovative contactless air technology.
Don't let their discreet and pretty designs fool you; suction vibrators really pack a punch and provide incredible orgasms which will leave you breathless! But like any sex toy, suction vibrators can be tricky to navigate for first time users.
So, if you want to know how to experience mind blowing orgasms from your suction vibrator, you've come to the right place. With the help of Sex Educator, Emma Hewitt, we have created a step-by-step guide on how to use a suction vibrator so you can understand what the hype is all about!
Step #1: Choose a suction vibrator
It may be obvious, but if you haven't done so already, you will need to get your hands on an amazing suction vibrator! Picking out a great suction vibe can be a task within itself considering the incredibly broad selection, and while they all provide a sucking sensation on the clitoris, they're not all created equal. So, to make it easier we have selected out a few favorites based on purchasers' reviews that Sexpert Emma said are very safe bets.
If you want some bangin' options, check out our list of the 19 best suction vibrators for life-changing clitoral stimulation!
The Satisfyer Pro 2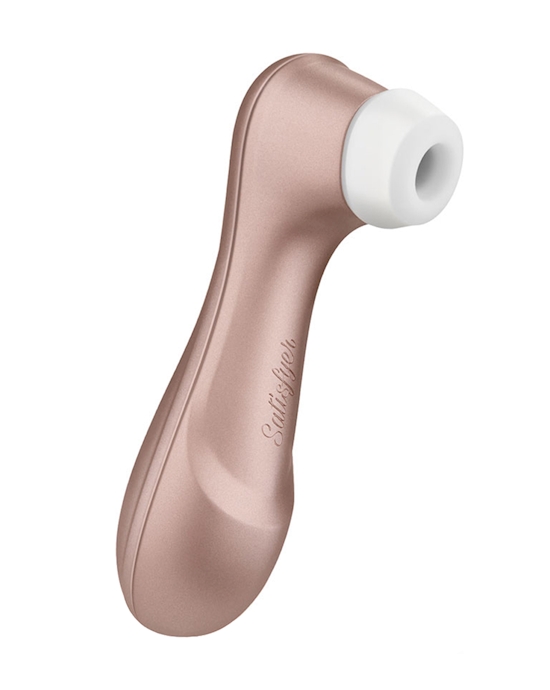 Satisfyer Pro 2 Next Generation$59.95Shop Now The famous Satisyfer Pro 2 has been described as "the best sex toy ever" and "revolutionary" by users and is one of Adulttoymegastore's best reviewed, best-selling products of 2020. This suction toy has 11 functions and has even been raved about in Cosmopolitan and Glamour Magazines. But don't take our word for it, here's what our customers have to say:
"I love this thing. If my house caught on fire this is the first thing I'd grab." – verified purchaser.
"How can one summarise in a small paragraph the quality of a product that offers full body tremors within minutes and orgasm beyond explanation. Buy this!" – Verified Purchaser.
Kama by Share Satisfaction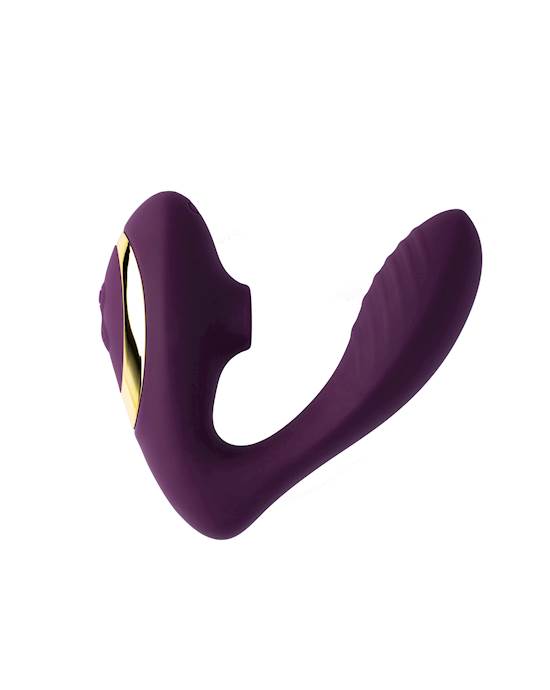 Share Satisfaction Kama$89.95Shop Now
When Kama hit the market, it did not come to play! This waterproof suction toy with g-spot stimulation is all you need for extraordinary clitoral stimulation and powerful internal vibration. There's nothing quite like the Kama, and once you've experienced some good Kama, you'll never go back!
"This product gave me my first orgasm! love it." – Verified purchaser.
"Orgasmed so hard I lost my hearing in my right ear for 5 minutes lol. Used google to make sure I wasn't dying, turns out I wasn't, I had just the time of my life. Buy it. you'll even up in heaven surrounded by singing angels - you may not be able to hear those angels though haha." - Verified Purchaser.
Astra by Share Satisfaction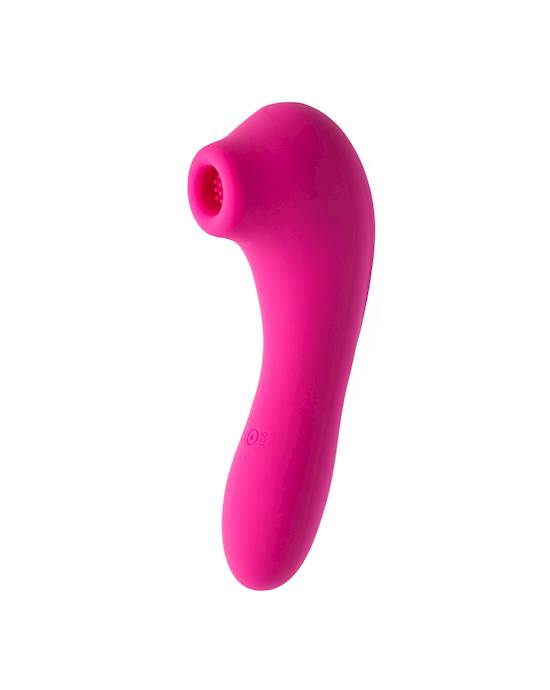 Share Satisfaction Astra Suction Vibrator$73.95Shop Now Share Satisfaction's Astra Suction Vibrator is hot pink, 100% waterproof and crafted for your pleasure! The ergonomically curved shape lets this seamlessly contour to your body to perfect fit wherever you place it, and the strong suction power will "knock your socks off".
"Fastest orgasm I've ever had; I highly recommend it... powerful though so prepare to get your socks knocked off." – Verified purchaser.
Womanizer Liberty Clitoral Suction Vibe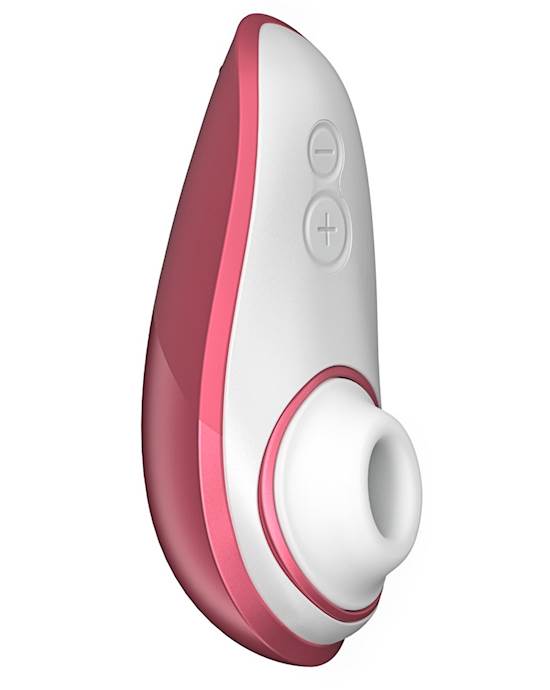 Womanizer Liberty Clitoral Suction Vibe$150.95Shop Now Womanizer was one of the first sex toy brands to create suction vibrations with air pulse technology, so they know a thing or two about creating amazing clit suckers! The pleasant suction and gentle massaging air waves of the Womanizer Liberty Clitoral Suction Vibe will leave you in a heavenly state of pleasure. Easy to travel with and waterproof, it's time to drop the shower head and pick up your new best friend!
"This air technology beats vibration hands down; it can be used hands free and never fails to complete its task." – Unverified Customer.
Step #2: Fully charge your toy and read the instructions
When you receive your suction vibe it may have a small amount of charge, but you should charge it fully before using it for the first time. Sex educator Emma recommends reading the instructions thoroughly to find out how to charge it, turn it on and off, and whether it's fully waterproof or just splash-proof, because "knowing the finer details about your suction toy and how to care for it will help ensure you get the most lifespan from it."
Step #3: Find a place where you can relax
Once you've got your suction toy at the ready and are ready to play, you'll want to find somewhere where you can relax (you may even want to find somewhere where others can't hear you, trust us these toys can have moaning with pleasure!). A lot of suction toys are waterproof so you can bring them into the shower of bath for some extra steamy fun. Once you have found a place free of disturbance try and relax your body and get yourself in the mood.
Step #4: Familiarise yourself with the settings
Every vibrator comes with different settings and features. Suction vibrators usually feature around 10 different suction modes give or take; some even have added vibration settings.
Emma said: "Before rushing in to using your suction vibrators, its good to familiarize yourself with the different settings and how to control them, and make sure you know how to turn your suction toy off in case you need to in a hurry, like if you're unexpectedly interrupted. Often this means holding down one of the buttons for three seconds but check the instructions for your specific toy."
She also recommends testing the suction out on non-genital erogenous zones, like your nipples or the back of your hand to get a feel for the pressure and functions before using it on your clitoris.
Step #5: Lube up!
While lubrication is not essential with suction vibrators, it's highly recommended because it can enhance the experience.
Emma said: "While you don't need to use lubricant with a suction sex toy, it can help to create a tight seal between your skin and the nozzle of the toy. If you find you are struggling to feel sensation or get the toy into the right position, this can help."
It's up to you whether or not you want to use lubricant, but if you do ensure you only use a water-based lubricant if your toy is made of silicone. This will help the preservation of your toy. Apply a small amount of lubricant on the head of the toy before placing it over the clitoris, or apply lubricant directly to your clitoris.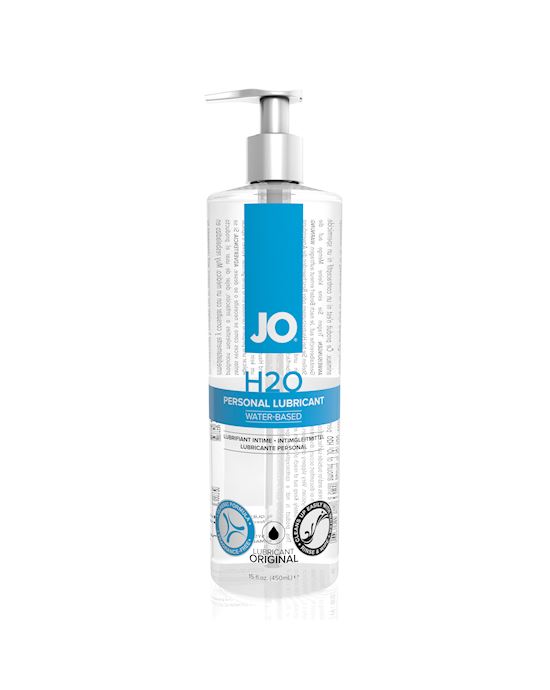 System Jo H2o Lubricant 480 Ml$49.95Shop Now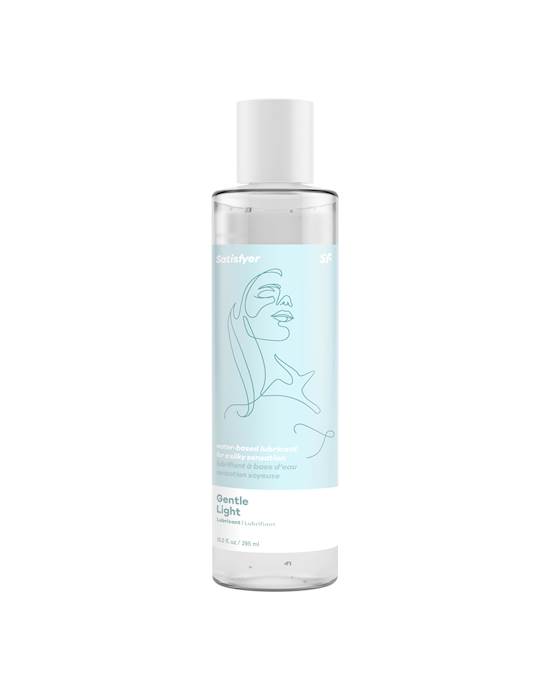 Satisfyer Women Lubricant Gentle Light - 295ml$20.95Shop Now
Step #6: Position the suction vibrator over your clitoris
When you're ready to get started, place the suction vibrator head directly over your clitoris before turning it on. The goal is to form a seal around the clitoris. Once you think you've got it in place, power it on and get exploring.
Some suction vibrators have internal shafts, allowing you to experience clitoral and vaginal stimulation simultaneously. If your toy has an internal shaft, it is important to lubricate your vagina and sex toy before use. Remember what we said about water-based lubricant? The same applies here! Once you are well lubricated, relax your muscles and slowly insert the shaft inside of your vagina however deep or shallow as you want.
Start on the lowest setting and place the suction cup over the clitoris… how does it feel? Everybody has different preferences and sensitivities when it comes to what pleases them. You may find that a low setting placed on the clitoris is enough to completely satisfy you, or maybe you prefer rubbing it around the clitoris on a higher setting. It's about experimenting with what feels good for you.
"If you're new to suction toys, it can take a little practice to find the spot that feels good to you. So don't give up if it doesn't go so well the first time. It might take one or two goes before you figure out how to make the toy work with your body," – Sex Educator Emma Hewitt.
Step #7: Experiment with angles and settings
Don't be afraid to experiment with your new toy. Lie down on your bed and rest the toy on your clitoris for some hand free fun, sit up in a chair or on the bed, or flip over and lay on top of the toy. If your toy is waterproof and submersible, experiment with some steamy fun in the shower or bath! Warm water not only improves your circulation, but also helps relax your muscles which can help you get in the mood.
Step #8: Clean your suction toy
Like every other sex toy, it is super important to clean your suction vibrator after use. Each toy has different dos and don'ts when it comes to cleaning, so make sure to follow the included instructions. Your safest bet is to wash the head of your suction vibrator using soapy hot water and dry properly before storing away for next time, or a sex toy cleaner, as they are specifically formulated to clean and preserve your toy.
Easy!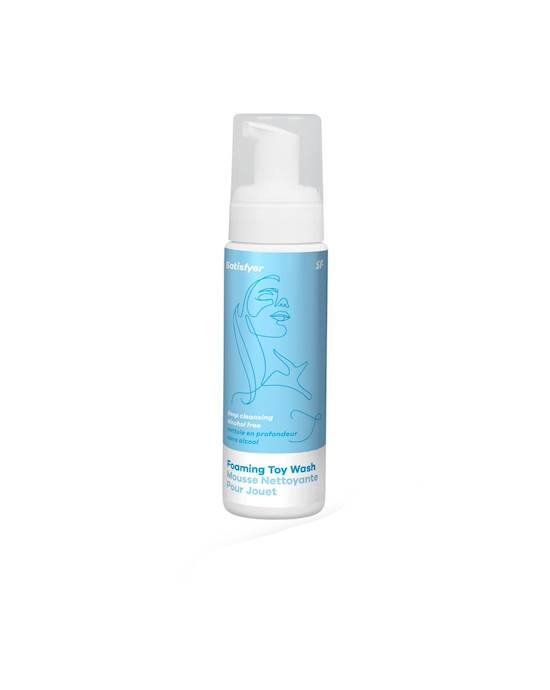 Satisfyer Women Cleansing Foam - 220ml$22.95Shop Now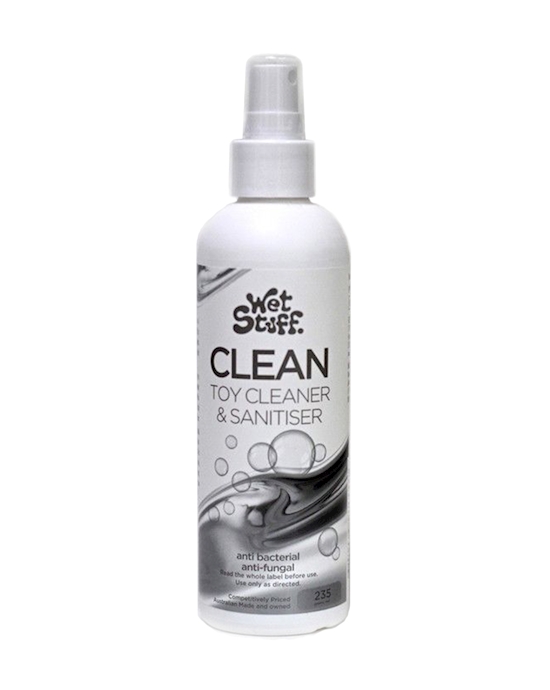 Wet Stuff Clean Spray Mist 235g$20.95Shop Now
Bonus tip: Use your suction vibrator with a partner!
Once you're familiar with your suction toy, you may enjoy using it during foreplay or even for some amazing clit sucking action during penetration! Getting your partner to control your suction vibrator can be a super enjoyable form of foreplay and using your new toy during penetration can help lead you to orgasms, especially if you are someone who prefers clitoral stimulation.
Ready to experience the hype of clitoral suction toys?
Explore Adulttoymegastore's full range of suction vibrators and take one home today! You can thank us later…
Related articles:
Content disclaimer:
The information in this article has been reviewed and verified for accuracy by Adulttoymegastore's Sex Educator and Adult Toy Expert Emma Hewitt. Adulttoymegastore does not provide medical advice, diagnosis, or treatment for illness. Any information published on this website, either by Adulttoymegastore or its authors, is not intended to be a substitute for medical advice, and you should not take any action before consulting with a medical professional.