How to Clean Your Sex Toys
As the old saying goes, cleanliness is next to godliness! And with that being said, keeping your sex toys squeaky clean is important for enjoying all the benefits they have to offer without having to worry about unwanted bacteria turning your toys into a playground.
This guide will explain how to clean your sex toys properly to ensure they last as they should while keeping your body safe.
*Editor's note: This article was updated on 22 November 2021. *
Clean your sex toys after each use
Just in case you didn't already know, it's important to clean your sex toys after each and every use.
Not only will this help them to last longer, but it's vital to lessening the risk of the toy becoming a breeding ground for bacteria, which could lead to an infection - ick!
Whether your sex toy is made from silicone, glass, plastic, metal or wood, this guide will provide you with all you need to know for keeping you and your sex toy nice and healthy.
First things first: know your material
When it comes to sex toys, you are probably more than aware of how amazing they can make you feel, but a lot of people don't actually know what material their sex toy is made out of.
Knowing the material of your toy is important because it affects how it should be washed. Below are some common adult toy materials and how they should be cleaned. If you want to learn more about materials, read our sex toy material guide.
Silicone
This non-porous material is the safest material in the sex toy world. In most cases cleaning silicone sex toys is a breeze!
You have two options when cleaning sex toys made from this material. Number one is to give the toy a wash with warm, soapy water, and number two is to spray the toy with sex toy cleaner, wait a few minutes then wipe with a tissue or paper towel.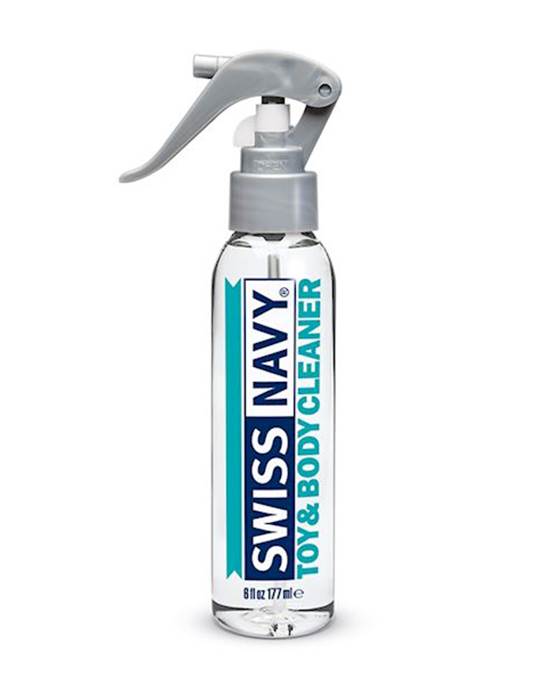 Swiss Navy Toy And Body Cleaner - 177ml$31.95Shop Now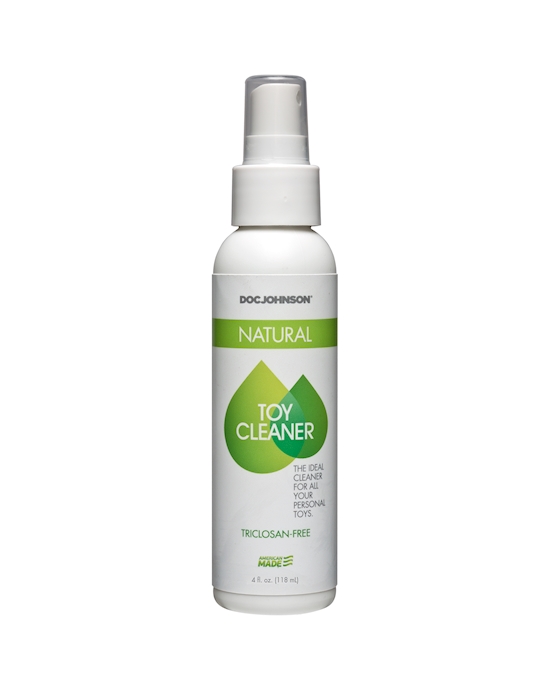 Natural Toy Cleaner$20.95Shop Now
Thermoplastic Rubber (TPR)
This porous material is one of the most cost-effective materials to manufacturer and phthalates are often added to make the toy more flexible. This makes for a more intensive clean-up, as you want to eliminate as much bacteria as possible as there's no way to disinfect it entirely.
Similar to cleaning silicone, either wash it with warm water and soap, or use toy cleaner, and it's recommended to clean it after use as well as before use - it's better to be safe than sorry!
Glass and Stainless Steel
These non-porous materials are extremely versatile when it comes to cleaning up! Either boil it, wash it with soap and water, use toy cleaner, or chuck it through the dishwasher. No fuss, no mess, just the way we like it!
Plastic
This porous material should be cleaned similarly to the Thermoplastic Rubber toys mentioned above, but you need to make sure every trace of soap is removed because the plastic may absorb the soap, which could cause irritation.
Things to be cautious of when cleaning your sex toys:
Be battery safe
Whether your sex toys require batteries, they buzz or they plug into the wall, you need to be extra careful. Even if your toy claims to be fully waterproof you should still avoid submerging your toys in water to wash them. If your sex toy isn't waterproof, don't allow water to get anywhere near the motor or battery compartment.
For toys that aren't waterproof, it is recommended to use sex toy cleaner.
Be gentle with your sex toys
Majority of sex toys can be cleaned sufficiently with good old-fashioned soap and water. However, it is a good idea to be gentle while washing them as you don't want your toys wearing out before their time.
Try opting for a fragrance-free, mild soap to avoid potential irritation, use an antibacterial soap or sex toy cleaner.
Keep your sex toys dry
After giving your sex toy a good scrub or spray, you now need to make sure that it completely dries. To dry either use a paper towel or towel, you want to avoid leaving it open to dry itself because wet surfaces attract dust. By drying your toys completely, you will prevent both dust and bacteria from building up on the toy.
Wrap up your porous sex toys
If your toy is made from porous materials, such as plastic or thermoplastic rubber, there is no way to completely disinfect it. Therefore, if you're sharing the toy with a partner it's a good idea to use a condom with it to avoid any bacteria transmitting to them.
If you are using the toy solo, as long as you give the toy an intensive clean after each time you use it, it should be fine to use without a condom.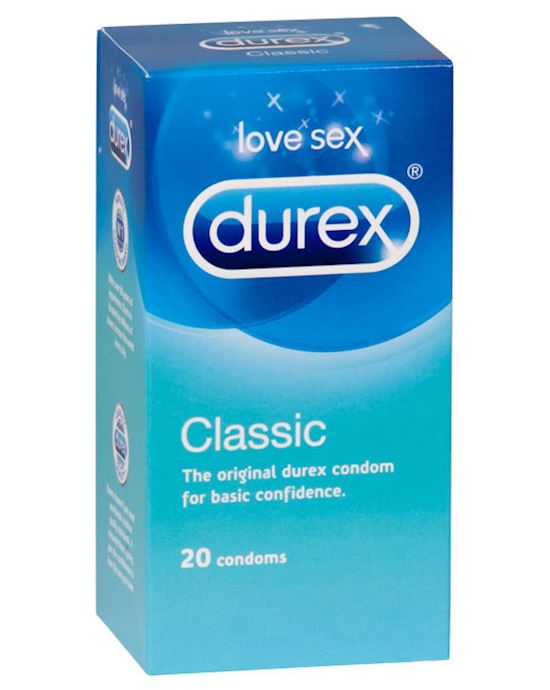 Durex Classic Condoms 20pk$31.95Shop Now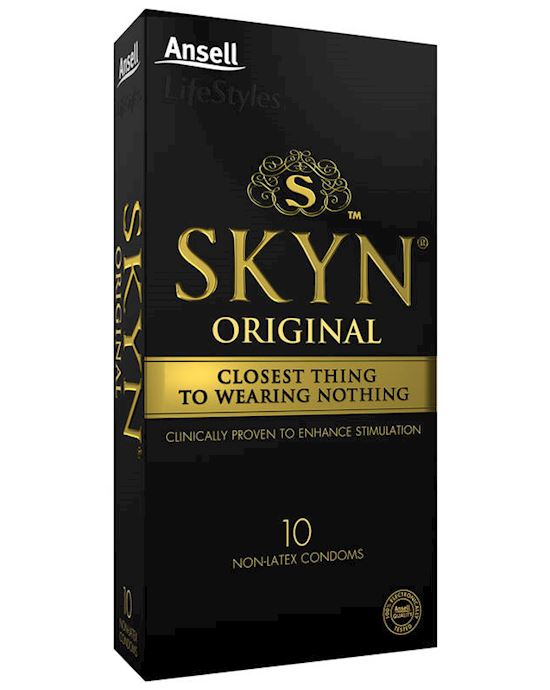 Ansell Lifestyles Skyn Non Latex Condoms 10s$22.95Shop Now
Store sex toys correctly
After you've finished playing with, and cleaning your toys, you then need to consider where you are going to store them. You want to avoid keeping them uncovered in places such as beside draws and under the bed, as there are huge havens for dust.
Either keep them in their original box or bag to protect them and then put them away in draws or stashed under the bed, or you can buy a toy storage bag or a sex toy box that's created specifically for safe and secure sex toy storage.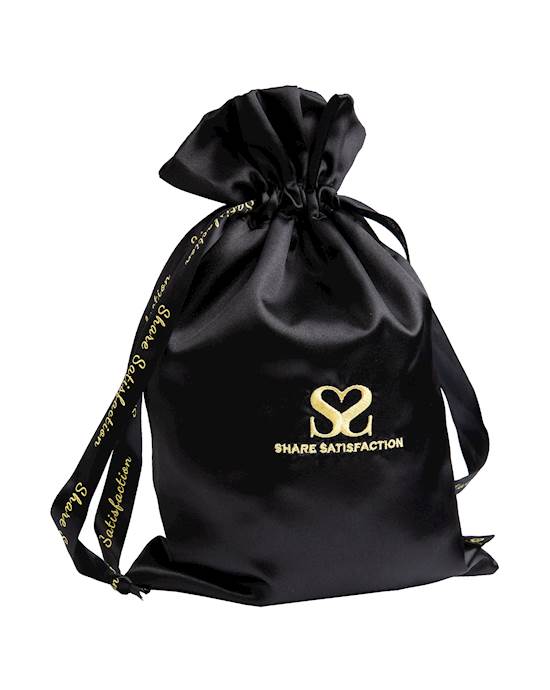 Share Satisfaction Large Luxury Satin Bag$12.95Shop Now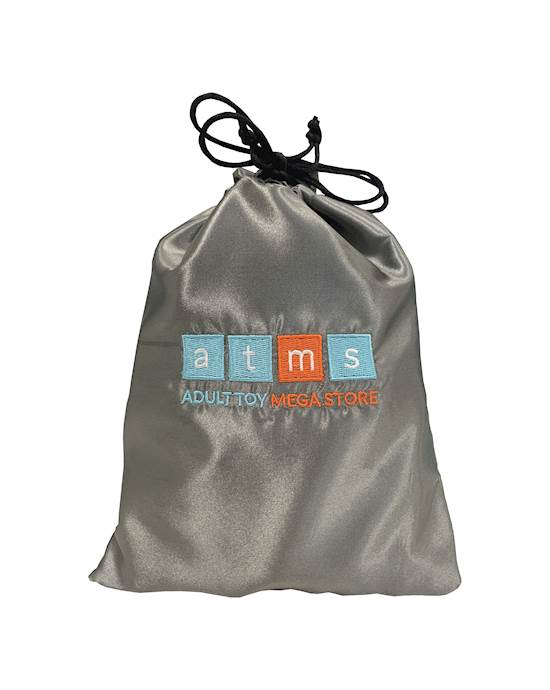 Padded Small Toy Storage Bag $13.95Shop Now
And that's how it's done!
There are sex toys made of materials not listed above. If you're ever unsure, please contact the friendly team at Adulttoymegastore - we're here to help!
Read next:
Keep learning about sex toys and safety with these guides written by our experts:
Editor's note:
This article was originally published on 11 April 2018 and was updated on 22 November 2021 for relevance and comprehensiveness. The information in this article has been fact checked and reviewed for accuracy by Adulttoymegastore's team of content specialists and sexual wellness experts, including Sex Educator Emma Hewitt.
Content disclaimer:
Adulttoymegastore does not provide medical advice, diagnosis, or treatment for illness. Any information published on this website, either by Adulttoymegastore or its authors, is not intended to be a substitute for medical advice, and you should not take any action before consulting with a medical professional.
For more product examples - shop all our
sex toys
here.