The 5 Best Rabbit Vibrators for Beginners
If you have a vulva, a vibrator is generally the first sex toy you try out, and for good reason! Adding internal or external vibrations enables you to feel pleasurable sensations you simply couldn't achieve otherwise!
Among the best vibrators available is the iconic rabbit vibrator, which is one of the most popular sex toys of all time! If you're wanting to see for yourself what all the fuss is about, this guide to the five best rabbit vibrators for beginners will help you to pick from the cream of the crop. Because let's face it, with so many options to choose from it can be a little overwhelming to choose your first rabbit vibe.
Keep reading to learn more about our five best-selling rabbit vibrators for beginners and if you like what you see, order one for yourself!
*Editor's note: This article was updated on 15 November 2021. *
What is a rabbit vibrator?
To put it as simply as possible, the iconic rabbit vibrator is designed to help vulva-owners achieve orgasm by stimulating the vagina and the clitoris simultaneously.
Since approximately 80% of vulva-owners needs clitoral stimulation to reach orgasm, The rabbit ears rabbit ears come in to play. They provide intense, pleasurable clitoral stimulation while the shaft of the vibrator provides internal stimulation.
The rabbit vibrator design consists of two key parts:
1. The internal shaft
The first part is the main shaft, which is usually inserted into the vagina and vibrates or rotates internally.
2. The external 'rabbit ears'
The second part is called the ears - this is positioned against the clitoral region, and vibrates to stimulate this highly sensitive area.
If you're completely new to rabbit vibrators, here are Adulttoymegastore's top picks when it comes to buying your first rabbit vibe.
1. The Bullet Bunny by Rocks Off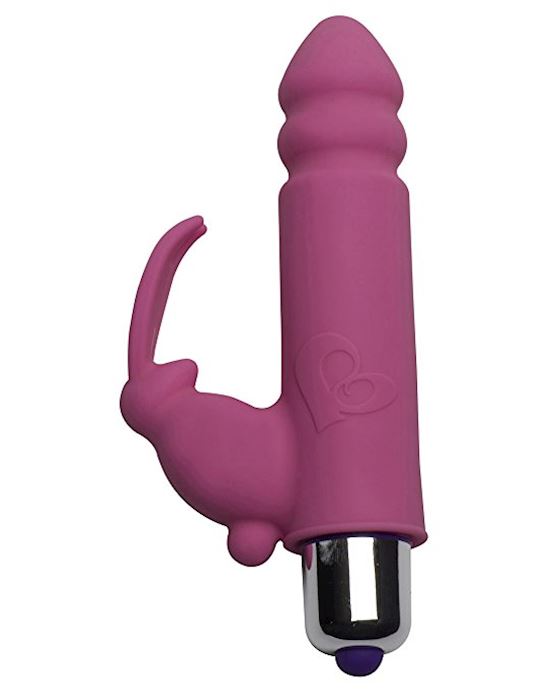 Bullet Bunny 10 Speed$44.95Shop Now If you're new to dual stimulation and sex toys in general, the Bullet Bunny is perfect for beginners as it is a great way to get started with rabbit vibes.
Although it's much small in comparison to other rabbit vibrators, don't let this little toy fool you - it still packs a punch! Its multi-speed functions and silicone exterior will still give you toe tingling simultaneous internal and external stimulation.
Its reasonable price, and simple operation makes this the best rabbit vibrator to begin with before deciding to move on to bigger and more expensive rabbit toy. It's also made from body-safe easy-to-clean silicone.
"This was a good first toy for me as a beginner. I really wanted something with a bit of power for the clit though so I moved onto something else fairly quickly. Will definitely be holding onto this toy though." - Verified purchaser.
2. The Hummer G-spot Rabbit Vibrator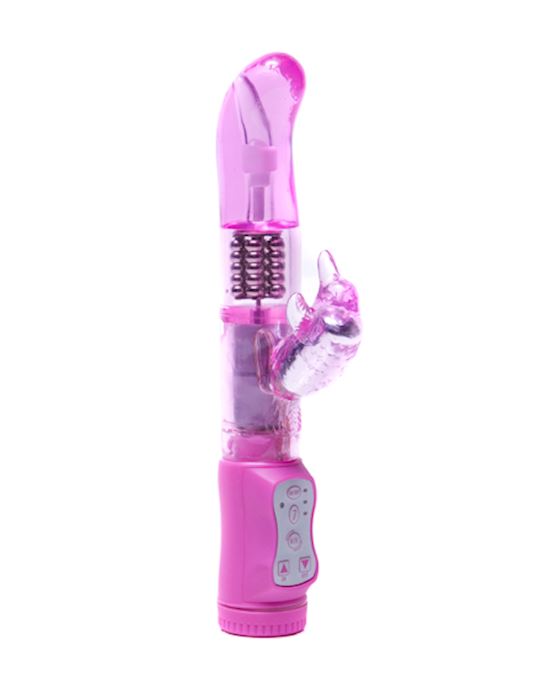 Amore Hummer G-spot Rabbit Vibrator$39.95Shop Now
The Hummer G-spot Rabbit Vibrator is one of our best sellers and provides all the fun you need in one vibrator!
The Hummer has been designed to pleasure every inch of your being with its smooth 3-speed rotating G-spot tip, five rows of stimulating, rotating beads, and 7 orgasmic modes of the clitoral hummer.
If you have tried Rabbit Vibrators before, but struggled to achieve g-spot orgasm from them, then the Hummer G-Spot Rabbit Vibrator might be just what you are looking for.
Although the Hummer may appear more intimidating then the Bullet Bunny, it is still great for beginners is a very manageable size of 1.3inches in diameter and 4.5inches in insertable length. It's also very affordable.
"First time using a vibrator & omg! It's amazing." - Verified purchaser.
3. Every Girl Vibrator by Rocks Off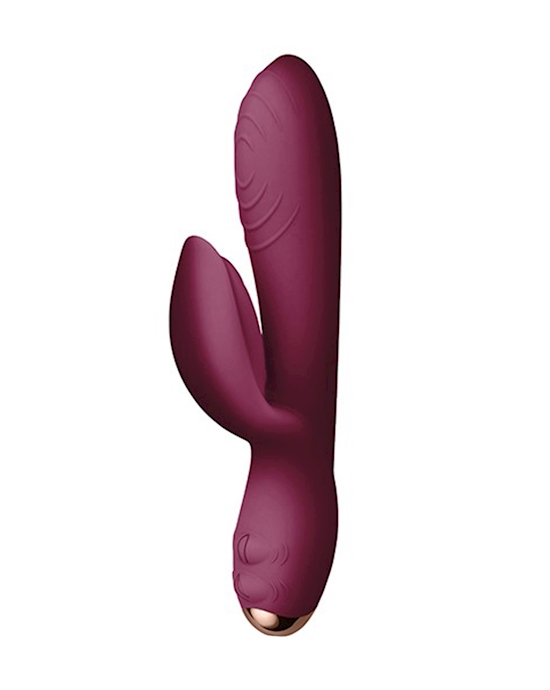 Every Girl Vibrator$79.95Shop Now If you're looking for a high-quality first rabbit vibe, the Every Girl Rabbit Vibrator by Rocks Off is a great first choice for people who are interested in purchasing a rabbit vibrator that's beautifully made and not too large, and it's one of our top sellers year after year.
It has 10 different functions to explore and has dual independent motors for the internal and external shafts so you can control them separately. It's made from body-safe silicone, is 100% waterproof and is USB rechargable.
"It's pretty great for a first toy and the multiple settings are great." - Verified purcahser.
4. Share Satisfaction Malby Luxury Rabbit Vibrator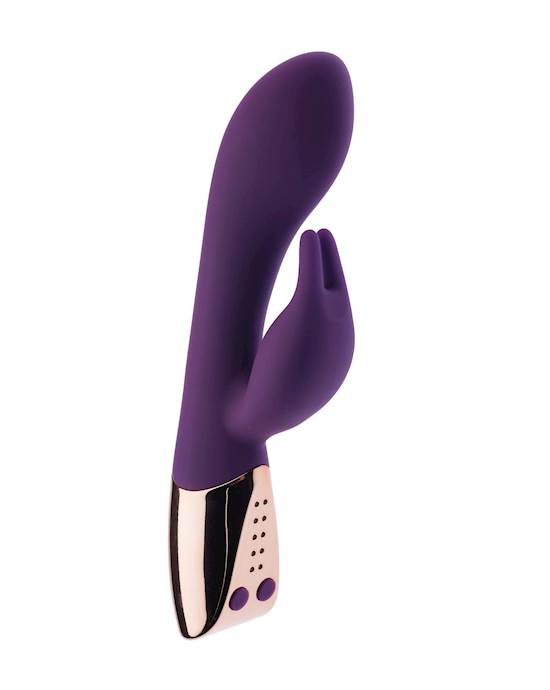 Share Satisfaction Malby$89.95Shop Now The Share Satisfaction Malby Rabbit Vibrator is a sight for sore eyes. It's an elegant purple with rose gold detailing, and has a bulbous g-spot internal shaft with external rabbit ears with 10 vibration modes for ultimate pleasure.
Waterproof, made from body-safe silicone and USB rechargable, this rabbit vibe is perfect for beginners to rabbit vibrators who are looking for a slightly larger toy that provides top-notch g-spot stimulation, due to its 7.8inch total length and 4.5 inches of girth.
5. Cosmopolitan Bewitched Rabbit Vibe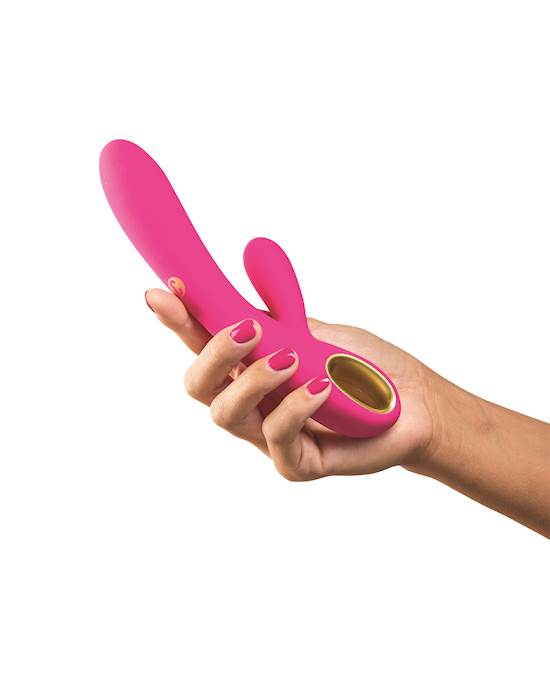 Cosmo - Bewitched $109.95Shop Now Pretty in pink, the Cosmo Bewitched rabbit vibe is a fully integrated luxury vibrator providing intense clitoral stimulation. Its easy-to-reach control buttons and angled body perfectly designed for heightened stimulation, and even has a warming function.
Not only is its silky curved design comfortable and smooth but it is completely body-safe as it is made of phthalate-free silicone. It's also USB rechargable. Please note it is splashproof, not waterproof.
"Best toy I've ever used, love all the different functions and my first rabbit vibe!! Love it!" - Verified purchaser.
Are you ready to buy your next Rabbit Vibe?
Rabbit vibrators are amazing, and have a place in everyone's self-love collection! If you're ready to purcahse your first rabbit, shop rabbit vibrators and add one to your collection today. We promise you won't regret it!
Want to keep expanding your knowledge? Check out these related articles written by our sexperts:
Editor's note:
This article was originally published on 14 March 2018 and was updated on 15 November 2021 for relevance and comprehensiveness. The information in this article has been fact checked and reviewed for accuracy by Adulttoymegastore's team of content specialists and sexual wellness experts, including Sex Educator Emma Hewitt.
Content disclaimer:
Adulttoymegastore does not provide medical advice, diagnosis, or treatment for illness. Any information published on this website, either by Adulttoymegastore or its authors, is not intended to be a substitute for medical advice, and you should not take any action before consulting with a medical professional.