The Best Positions for Using a Dual Stimulation Sex Toy
If you haven't heard, dual stimulation sex toys are all the rage right now for vulva owners! These incredible toys are designed to provide ultimate satisfaction by providing both internal vibration and clitoral stimulation for an experience like no other.
If you're a fan of clitoral toys, like the iconic Satisfyer Pro 2, but want something more intense – a dual stimulation toy is the way to go!
Kama by Share Satisfaction is a best-selling dual stimulation toy, offering 10 modes of internal vibration and 10 modes of clitoral suction. With dozens of 5-star reviews, it's a very popular pick among vulva owners! However there are now lots of other options for dual stimulation toys on the market too. There's something for everyone!
Is a dual stimulation toy the right toy for me?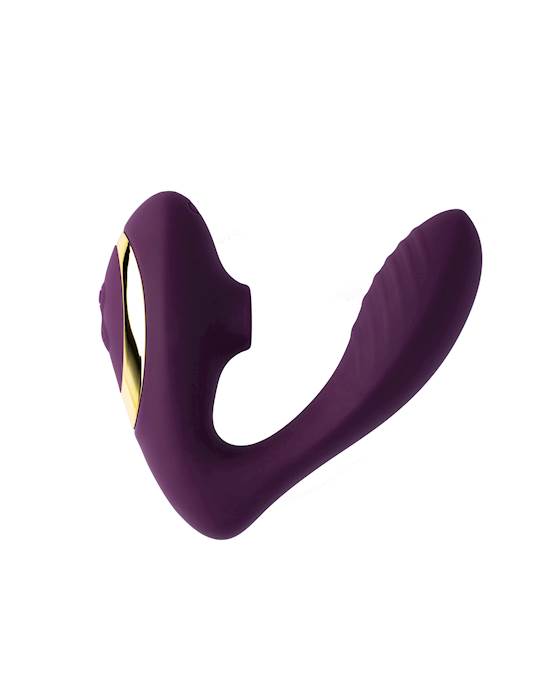 Share Satisfaction Kama$89.95Shop Now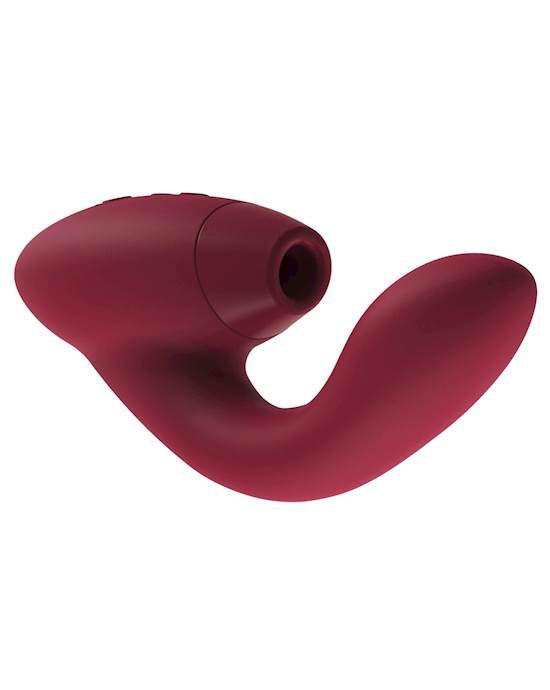 Womanizer Duo $279.95Shop Now
Dual stimulation sex toys can be quite intense. If you're new to the world of sex toys, you might like to try a bullet vibrator or classic vibrator first. These will help you get a feel for what kind of stimulation you enjoy, and will allow you to get used to the feeling of vibration before trying something more intense.
Most dual stimulation toys can be used with both the internal vibration and clitoral suction at the same time, or one or the other. If this is your first time purchasing a toy this intense, it's a good idea to try out each end of the toy separately to understand the levels and intensity first.
Check out the differences between two of our best-selling dual stimulation toys, Kama and Sutra, below!
What are the best sex positions for using a dual stimulation sex toy?
Now let's get into the fun stuff!
While these toys can be amazing, there is a little more involved with using them. As the toys are designed to stimulate internally and externally at the same time, you need to ensure both components line up properly. Everyone is different, which means it can take a few tries to get right.
If you're struggling to get everything to line up properly, you might be feeling a little disappointed with your new toy. The internal vibration might target the G-spot perfectly, but the clitoral suction might not quite hit the right spot for you – or vice versa!
However, trying out a different position can help you guide the toy and target the right areas more effectively. It's time to get the most out of your dual stimulation sex toy!
Let's look at some of the best solo sex positions for using your dual stimulation toy...
Lying down
One of the easiest ways to use a dual stimulation sex toy is lying down on your back. If you've masturbated before, chances are you've done so in this position before – it's easy, comfortable, and doesn't take too much effort!
Laying on your back allows you to easily insert the internal shaft inside the vagina. Since you are comfortable and balanced, it's a great idea to start out in this position the first time you use your dual stimulation toy.
Pro tip: Try crossing your legs at the ankle once the toy is inserted to switch up the sensation. Similarly, try bending your knees a little instead of laying them out straight. Both of these small tweaks can help change the angle and depth of your play!
Prop your hips up with a pillow
An easy adaption to lying flat on your back, propping up your hips with a pillow or wedge can make a world of difference!
By switching up the angle, the toy might fit your body better, or you might find it easier to get in the right position.
Standing up
Grab something to hold onto, like a chair or headboard, and enjoy a little pleasure standing up!
This is another great way to stimulate yourself, and many people find this is their favourite way to use a dual stimulation toy. It can be easier to reach down and insert the toy, and being in an upright position might help the clitoral suction fit better.
Remember, you'll want to ensure you have something sturdy to hold onto. These toys can be pretty intense, and the last thing you want is an injury!
Pro tip: Take your toy into the shower for an extra fun time!
Using a mirror
The idea of using a mirror while you masturbate might seem confronting at first – but this is an amazing way to get to know your own body and discover new ways of pleasure.
Watching yourself in the mirror can help you insert the toy easier, and wriggle it around to fit the right spot. This is a great way to embrace your pleasure and get a good view of what's actually getting you off!
You can use a handheld mirror or position yourself in front of a larger mirror – whatever works for you. Bend your knees slightly and open your legs.
Watching yourself masturbate also means that you can communicate exactly what you like to a sexual partner!
Doggy style
Many people enjoy doggy style sex because it can help with deeper penetration. This is the same case when you're masturbating as well!
Position yourself on all fours and insert your dual stimulation toy. Being on your hands and knees allows you to rock back and forth, drop down to your elbows, or even grind against the toy. It's a great position to try out!
Don't forget the lube!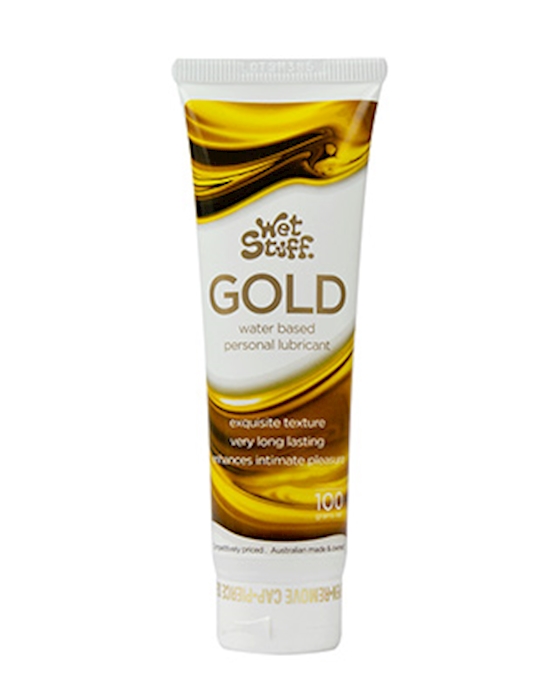 Wet Stuff Gold Waterbased Lubricant 100g$8.95Shop Now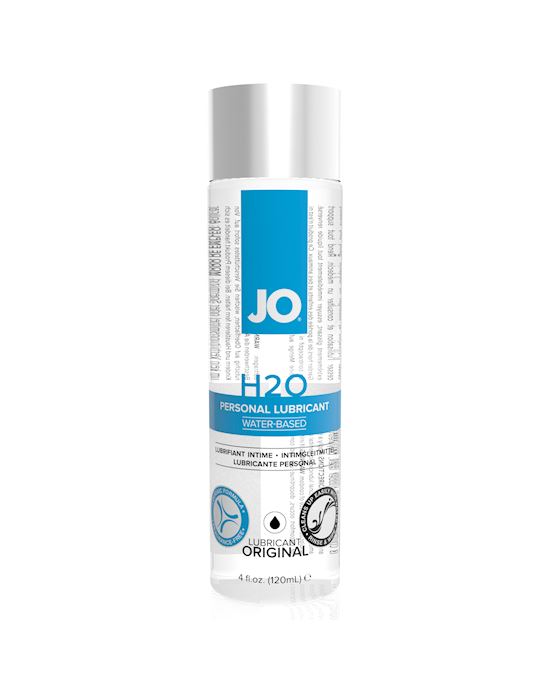 System Jo H2o Lubricant 240 Ml$31.95Shop Now
While it's not a masturbation position, lubricant can help make your experience a lot more enjoyable. Lube adds a little extra slipperiness and can prevent any friction or discomfort while you play.
If you're using a toy that has a bigger internal shaft, apply some lube to the toy to help it slide in. Lube can also add a lot of extra sensation to enhance your masturbation routine overall!
Remember: everyone is different!
Everyone is different, which means that not all toys will work for everyone. That's totally okay, and if you find that a specific toy just doesn't work with your body, don't worry – there's nothing wrong with you!
You might like to try another dual stimulation toy that has a different shape or is more flexible. There will be something else out there better suited to you!
Read next:
Want more?
Check out Adulttoymegastore's range of sex toys, including vibrators, dildos, anal toys and more!
Content disclaimer:
Adulttoymegastore does not provide medical advice, diagnosis, or treatment for illness. Any information published on this website, either by Adulttoymegastore or its authors, is not intended to be a substitute for medical advice, and you should not take any action before consulting with a medical professional.