10 Best Sex Toys from Fifty Shades of Grey's 10th Anniversary Collection
It has officially been 10 years since the first Fifty Shades of Grey novel was published and took the world by storm, and the creators have celebrated by dropping new Fifty Shades of Grey inspired sex toys and bondage gear so you can recreate the story at home!
Whether you're dipping your toes into the world of BDSM, or are already well versed, this collection has something for everyone. So, to celebrate a decade of erotic discovery let's count down the list of the 10 best sex toys from the Fifty Shades of Grey 10th anniversary collection – selected by our team of experts.
10. Fifty Shades of Grey 'Please Sir' begging crop
Get teased or do the teasing with this elegant black and metallic silver faux leather flogger whip. Whips are a perfect introduction to BDSM and an essential in any budding bondage enthusiast's collection. This whip's silver throngs flicker in unison with every swing and produce sharp exciting licks.
As you pick up the pace the sharp sting will evolve into an enjoyable heated sensation. With its small proportions, this little whip can be carried in your handbag and taken wherever you desire.
"I will use this. It will not hurt, but it will bring your blood to the surface of your skin and make you very sensitive." - Christian Grey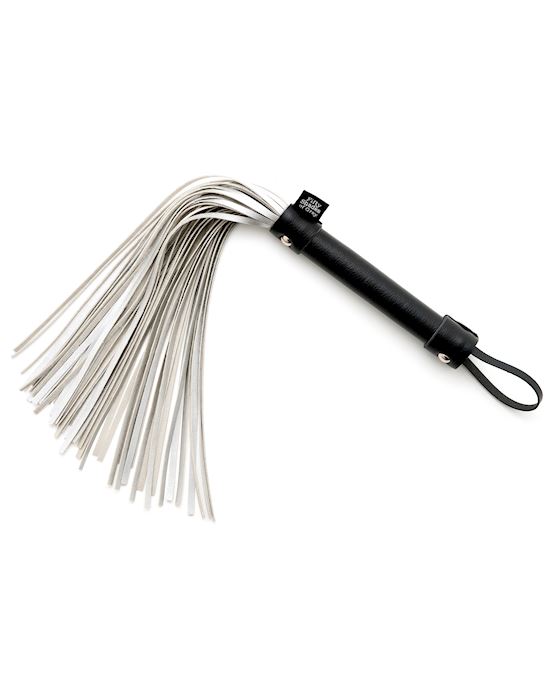 Fifty Shades Of Grey Please Sir Begging Crop$41.95Shop Now
9. Fifty Shades' I want you now Steel love ring
You'd be forgiven for mistaking the gorgeous rose gold Fifty Shades of Grey steel cock ring for one straight from the jewellers, but this ring has much more to offer than just its good looks.
Smooth, cooling and fun to wear, this cock ring has a firm grip which aids the strength and duration of your erection, benefiting both partners. Learn how to put on a cock ring for your best orgasm yet.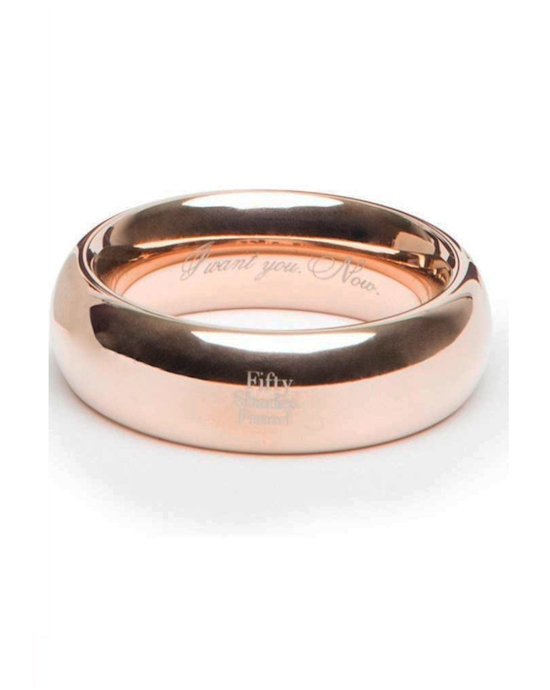 Fifty Shades Freed I Want You Now Steel Love Ring$59.95Shop Now
8. Fifty Shades of Grey 'Want to Play' Rope
Keen to dabble in some rope play? Partake in sensual restraint play with this 10-metre silky triple-twisted Fifty Shades of Grey bondage rope. Inspired by the ancient Japanese art of rope bondage, also known as 'Shibari', there's no one 'right' way to use these ties.
Whether it be a way to foster self-confidence, trust and intimacy, or simply a way to practice domination and submission, introducing these ropes to the bedroom is sure to benefit both you and your partner. With a royal purple hue and rose-gold metal tips, this rope is nothing less than luxurious.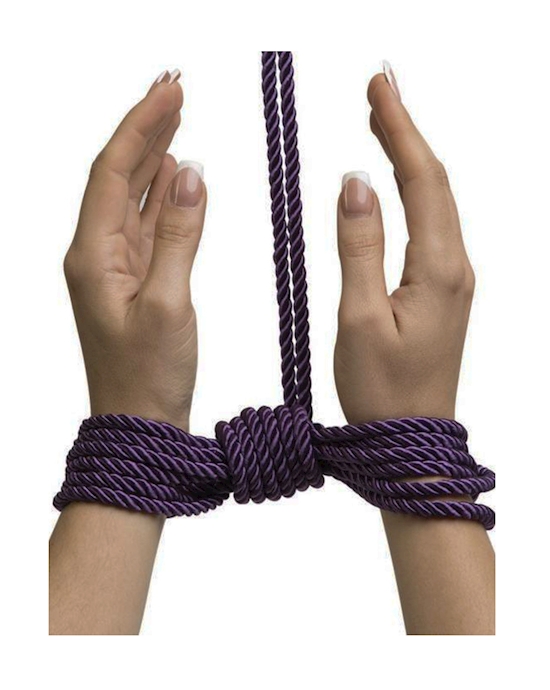 Fifty Shades Of Grey Freed Want To Play Rope$44.95Shop Now
7. Fifty Shades of Grey Greedy Girl Rabbit Vibrator
You can't go wrong with a classic rabbit vibrator. These nifty toys offer dual stimulation for both penetration and clitoral action, and the Fifty Shades of Grey Greedy Girl Rabbit Vibe has a curved tip for added G-spot stimulation.
With two motors, one controlling the shaft and the other sitting inside the clitoral stimulator, this toy offers a total of 15 different stimulating modes.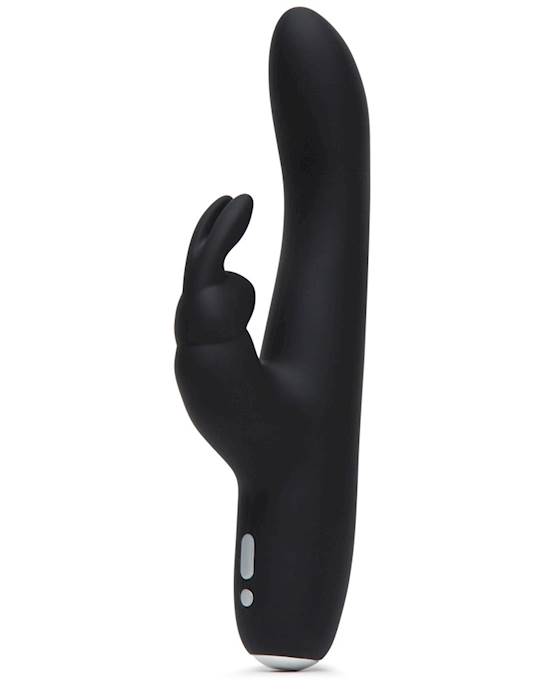 Fifty Shades Of Grey Greedy Girl Slimline Rabbit Vibrator$111.95Shop Now
6. Fifty Shades' Relentless Vibrations Knicker Vibrator
Submerge yourself in ultimate clitoral pleasure with this waterproof Fifty Shades of Grey lay-on knicker vibrator.
Stored in your handbag or tucked away in your panties, this discreet toy can travel with you wherever you go. With a wireless remote control, you have a choice of six different level of intensities. Want even more kinky fun? Hand the remote over to your partner and allow them to fully take control of your pleasure.
"'So you want to play?' he murmurs." – Fifty Shades Freed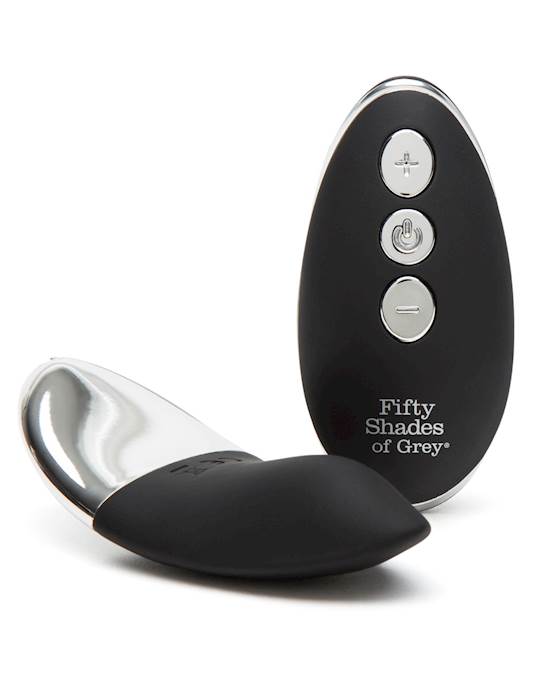 Fifty Shades Of Grey Relentless Vibrations Knicker Vibrator$139.95Shop Now
5. Fifty Shades 'Get Lost in Each Other' cock ring
The silicone rabbit vibrating cock ring by Fifty Shades is great for both clitoral and penis stimulation. Its innovative design allows it to be used for shared pleasure or just by yourself. With three speeds and seven patterns of vibrations, this ring is guaranteed to elicit ultimate satisfaction and intimacy.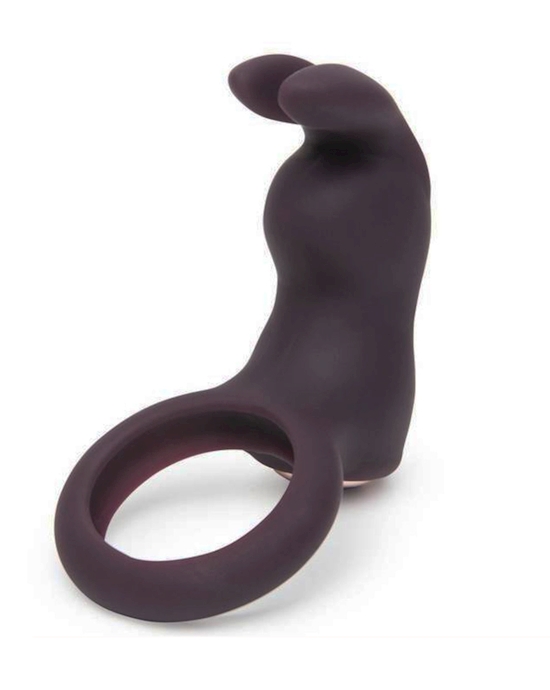 Fifty Shades Of Grey Lost In Each Other$94.95Shop Now
4. Fifty Shades of Grey Sweet Tease Nipple Clamps
When it comes to stimulation, nipples are often overlooked. This shouldn't be the case seeing as each nipple has hundreds of nerve endings which make them super sensitive and can even produce amazing orgasms.
Explore nipple stimulation with this set of bullet-powered vibrating nipple teasers. Velvety soft, with a slide-to-fit toggle, these toys gently grip the nipples while producing exciting vibrations. You can even slip out the little vibrators and explore other areas of the body to build the excitement. What more could you want?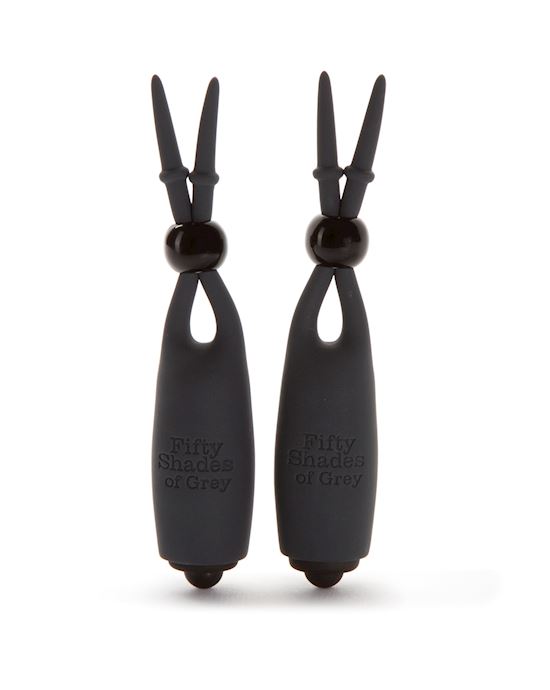 Fifty Shades Of Grey Sweet Tease$41.95Shop Now
3. Fifty Shades of Grey vibrating Kegel balls
Strengthen your pelvic floor with the Fifty Shades of Grey vibrating Kegel balls. Also known as Ben Wa Balls, this toy is made to be inserted into the vagina to give your pelvic floor muscles a workout.
Internal 78g free-roaming balls offer G-spot stimulation during wear, but that's not all. Kegel balls are much more than just a sexual toy, they also can provide other health benefits such as preparing for childbirth, improving bladder control and even preventing vaginal prolapse. Exercising with this toy can even result in stronger orgasms.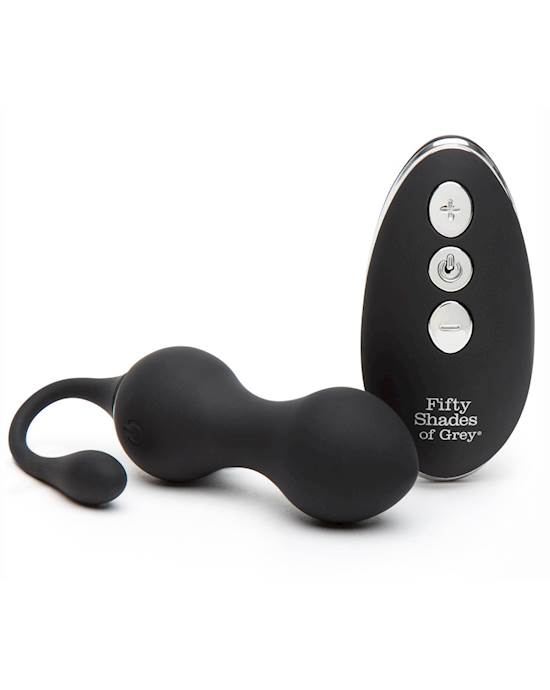 Fifty Shades Of Grey Relentless Vibrations Kegel Balls$139.95Shop Now
2. Fifty Shades 'Take it Slow' anal kit
The Fifty Shades of Grey anal kit has not one, not two, but THREE butt toys (and even includes an anal douche).
With a butt plug, anal beads and a vibrating dildo, this collection is perfect for those wanting to explore in anal play. We understand that using anal toys for the first time can be a little bit nerve wrecking, but with three toys to choose from, all in modest sizes, this set will allow you to discover works for you without the worry. Find out more about anal training with an anal kit by reading our anal training guide for beginners.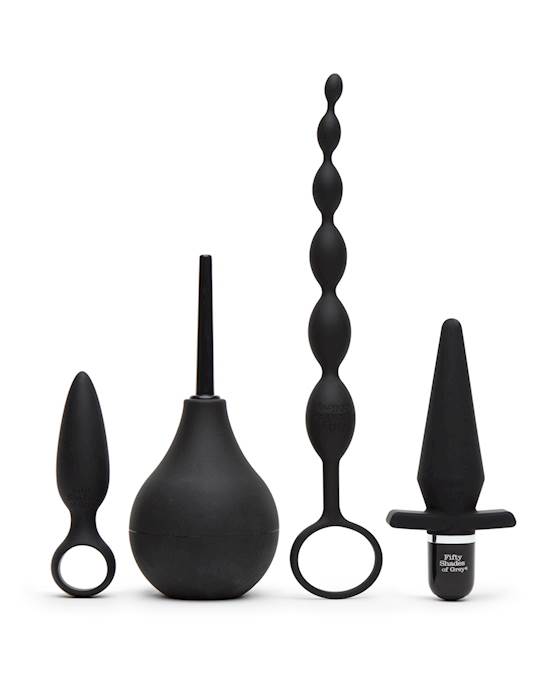 Fifty Shades Of Grey Pleasure Overload Take It Slow$77.95Shop Now
1. Fifty Shades of Grey Hard Limits Bondage Kit
We could say we've saved the best for last, but as with anything to do with sex toys, everyone's tastes are different. However, this bondage kit is perfect for Fifty Shades enthusiasts wanting to recreate the story at home. Transform your bedroom into your very own red room with the Fifty Shades of Grey hard limits bondage bed restraint kit.
If you love the idea of being tied up and completely submitting to your partner, then this set it for you. With a silky-smooth satin blindfold, and satin and metal handcuffs, this kit will take your BDSM play to the next level.
"You. Are. Going. To. Have. To. Learn. To. Keep. Still." – Christian Grey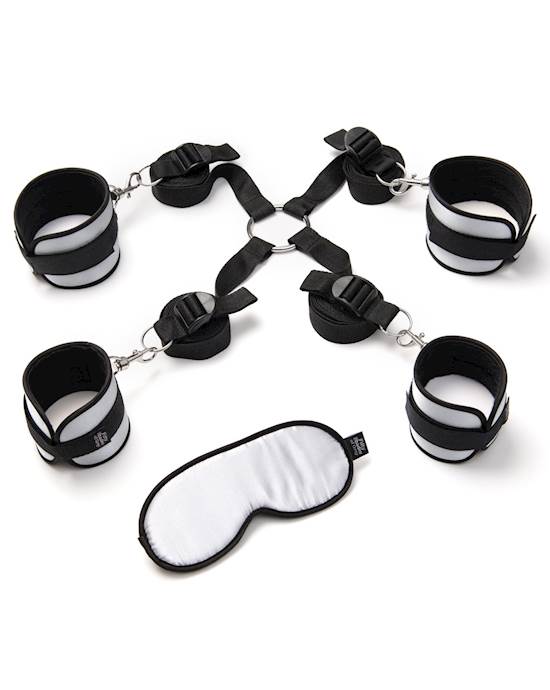 Fifty Shades Of Grey Hard Limits Bondage Kit$193.95Shop Now
Celebrate 10 years of Fifty Shades of Grey with new toys
Fifty Shades of Grey introduced the masses to the exciting and adventurous world of BDSM: bondage, discipline, domination, submission, sadism and masochism. Despite its popularity, it's still important to know how to ensure you're playing safe. Read these expert tips for BDSM safety by BDSM Dom, Goddess Leia.
Feeling inspired? Shop Fifty Shades of Grey sex toys to add something new to your collection and celebrate 10 years of Fifty Shades by creating your own red room!
Enjoyed this article? Check these out:
Content disclaimer: The information in this article has been fact checked and reviewed for accuracy by Adulttoymegastore's team of content specialists and sexual wellness experts.
Adulttoymegastore does not provide medical advice, diagnosis, or treatment for illness. Any information published on this website, either by Adulttoymegastore of its authors, is not intended to be a substitute for medical advice, and you should not take any action before consulting with a medical professional.