Adulttoymegastore's Guide to Ben Wa Balls
Not all sex toys are created solely for pleasure. In fact, Ben Wa Balls go a lot further than making good sex great - they can help to improve your overall quality of life!
Think of your vagina as another important muscle that needs your attention on a regular basis.
If you aren't training your vagina's pelvic floor muscles regularly, you could find yourself facing incontinence later in life. Not to mention you're missing out on having more explosive orgasms!
But how, you ask?
Ben Wa Balls are designed to strengthen the pelvic floor muscles, and, with consistent use, can lead to longer, stronger orgasms as well as a tighter feeling for your partner during sex.
On top of that, these little balls are great for repairing muscles after childbirth, and they help to prevent and alleviate bladder weakness.
So, if you're worried about bladder control, you want to help restore your pelvic floor back to normal after childbirth, or you simply want to have more satisfying sex, Ben Wa Balls should be the next adult toy on your wish list!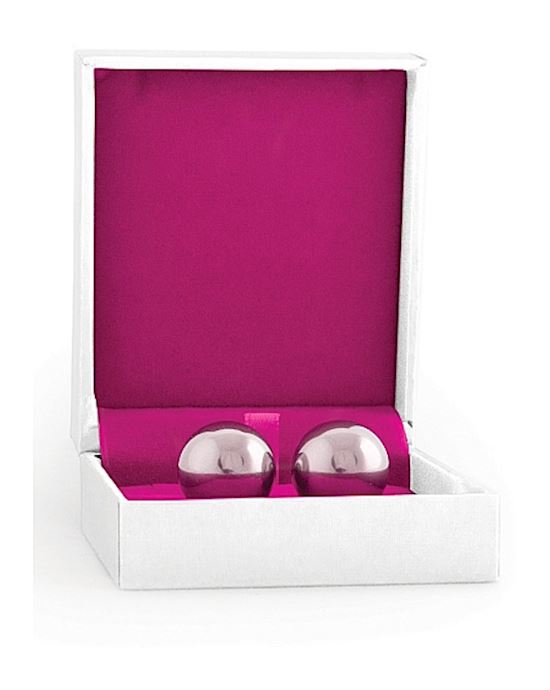 Ben Wa Balls$29.95Shop Now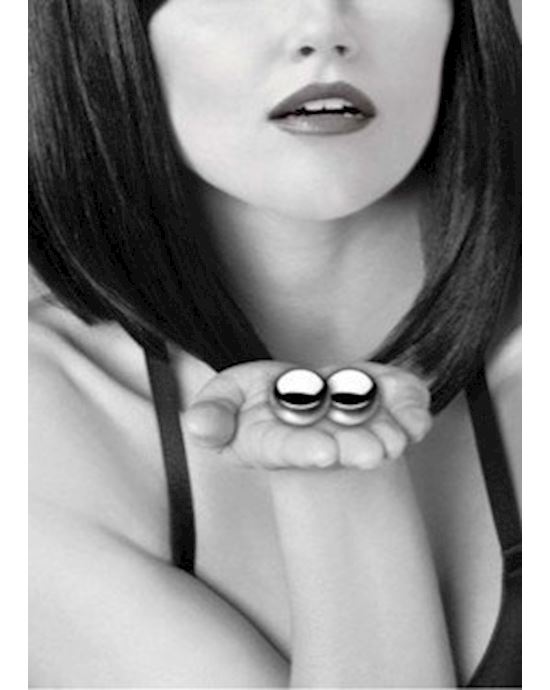 Stainless Steel Balls$27.95Shop Now
What are Ben Wa Balls?
Ben Wa Balls are small, ball shaped weights designed for sexual stimulation and to exercise the pelvic floor muscles.
They've been around for centuries, which gives you an idea of how beneficial they are since they're still popular today. Also referred to as jiggle balls, love balls or kegel balls, when used regularly these little weighted balls strengthen your pelvic floor muscles, make your vagina feel tighter and improve bladder control.
The balls are used to perform Kegel exercises, which involve contracting and relaxing the pelvic floor muscles in order to strengthen them.
Kegel balls and kegel exercises got their name from Arnold Kegel, an American gynaecologist who developed the exercises in 1948 to help women dealing with urinary incontinence. However, the women he worked with often reported another side effect: better, more frequent orgasms!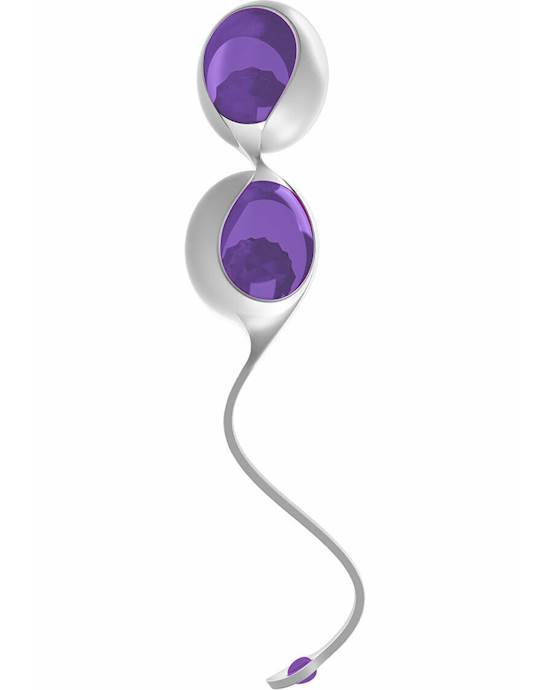 Ovo L1 Loveballs$34.95Shop Now
Ovo L1 Loveballs$34.95Shop Now
What's not to like about Ben Wa Balls?
Well, for a Ben Wa Ball virgin, the thought of putting weird looking balls into your vagina and holding them in there for 15 minutes or more may be a little off-putting, but the results are worth it, we promise!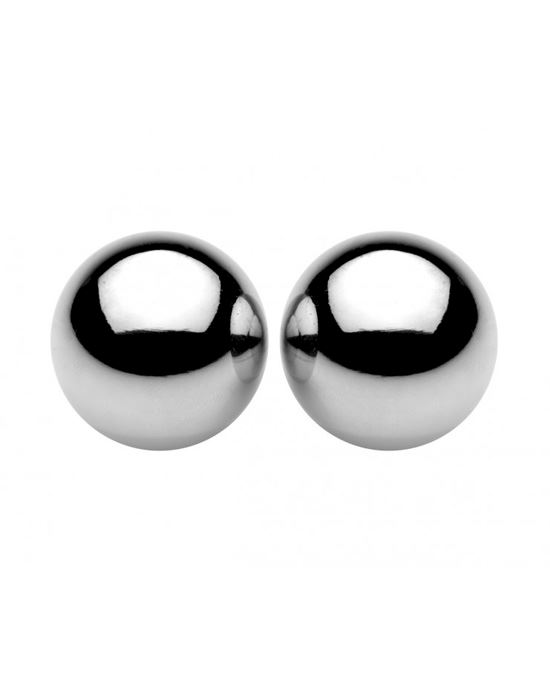 Venus Benwa Balls$24.95Shop Now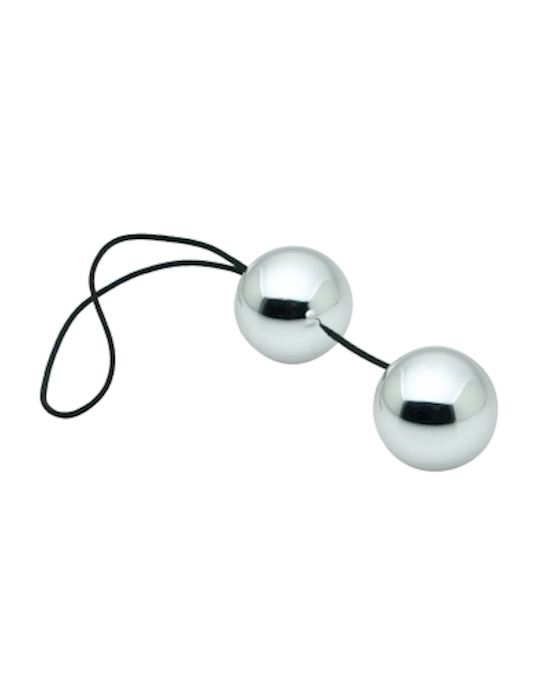 Silver Vaginal And Anal Ben Wa Balls$22.95Shop Now
## How Ben Wa Balls work
Because of their small size, Ben Wa Balls are very discreet and easy to use. They come in a variety of sizes and styles, from a singular ball to two attached balls.
Ben Wa Ball beginners should begin with light, larger balls, then work their way up to heavier, smaller balls once their pelvic floor muscles have grown stronger.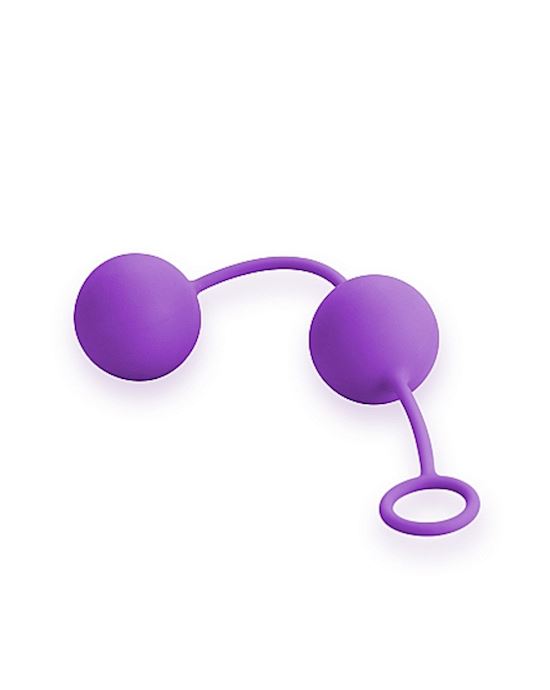 Geisha Twin Balls Deluxe$29.95Shop Now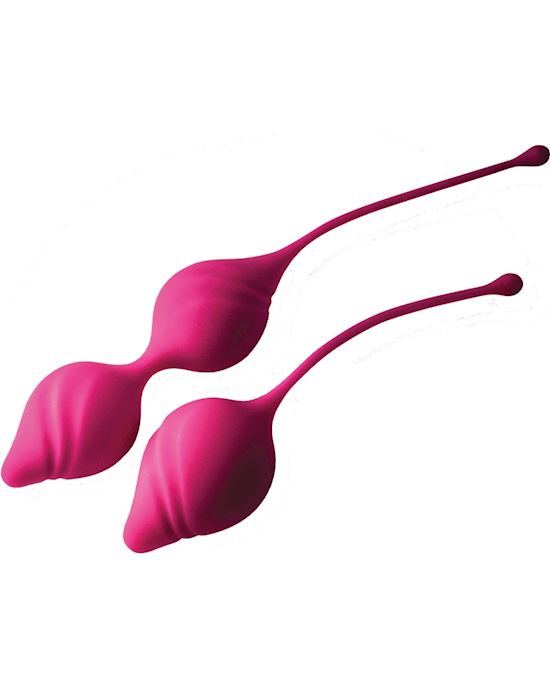 Hold Me Tight Feranti Kegel Toning Kit$39.95Shop Now
How to insert Ben Wa Balls
Clean the Ben Wa Balls using hot soapy water and a few sprays of sex toy cleaner.
Then, apply a generous amount of water-based lubricant to the balls and the entrance of your vagina so the balls will glide in there with ease.
Slide the balls inside your vagina, one by one, until they feel comfortable. Sometimes this process doesn't happen instantly, so try positioning your body differently, by lying down or lifting one leg up.
Most Ben Wa Balls will have a string or loop that will sit outside the vagina for easy retrieval. If they don't, not to worry, it's not possible for them to get "lost" up there.
However, you'll need to use your fingers to help dislodge them if they don't come out easily... it may not be particularly glamorous, but a girl's gotta do what a girl's gotta do!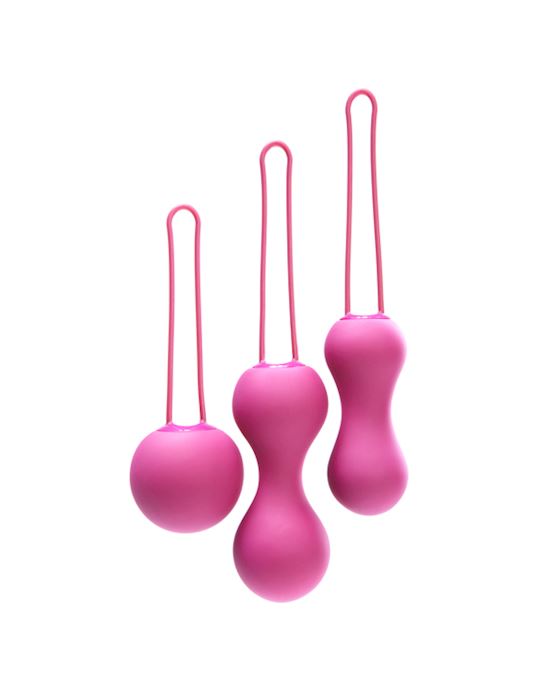 Je Joue Ami Kegel Balls$121.95Shop Now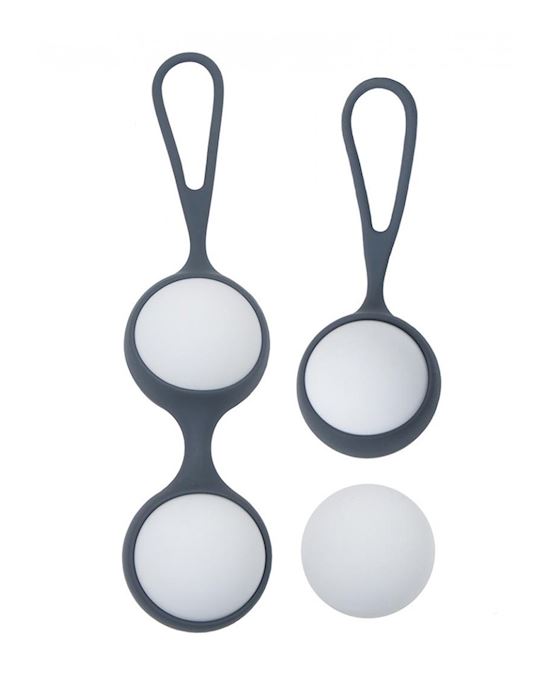 Private Pursuit Kegel Balls$47.95Shop Now
They're up there...now what?
Your body will automatically try to hold the balls inside so they shouldn't fall out unless you make sudden movements. To make sure your muscles are working properly, contract your pelvic floor and you should experience a feeling of fullness. In other words, it should feel fairly obvious that you have Ben Wa Balls inside your vagina, but it shouldn't hurt! If it does, try re-positioning or re-inserting them.
Eventually, like tampons, you'll get used to the feeling. To get the most from your pelvic floor workout you should try to keep the balls in for at least 15 minutes a day and clench your pelvic floor at regular intervals.
While the Ben Wa Balls are in you can fold the washing, do the vacuuming, or relax and watch Netflix - now that's my kind of workout!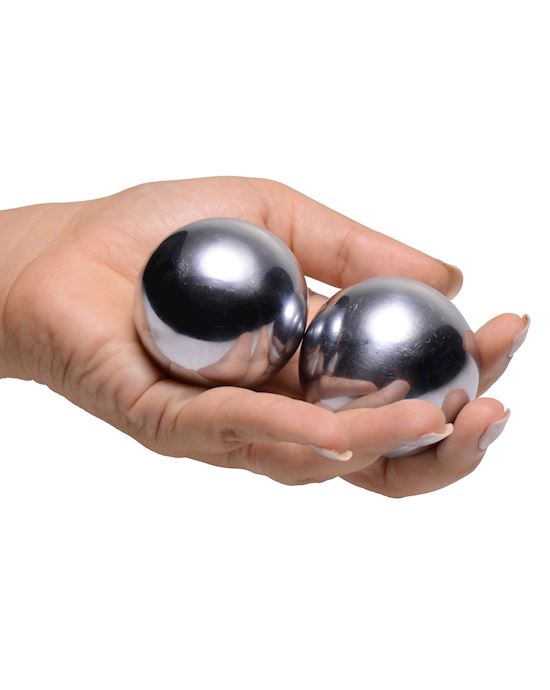 Titanica Extreme Steel Orgasm Balls$48.95Shop Now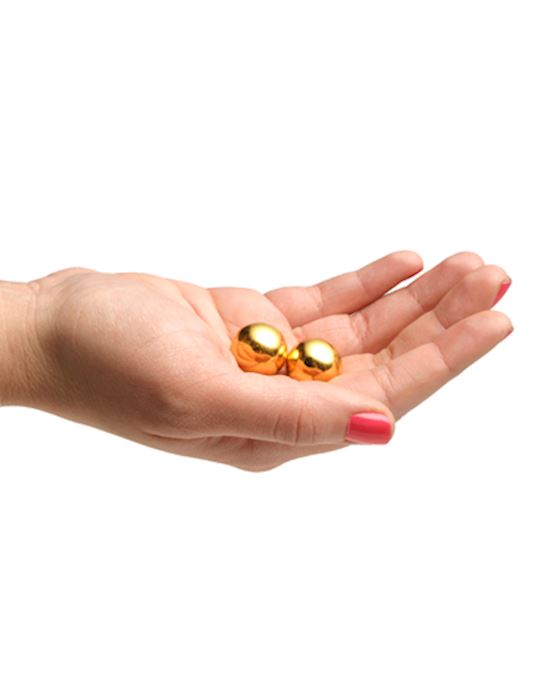 Small Stainless Steel Benwa Balls$21.95Shop Now
What not to do whilst wearing Ben Wa Balls
You shouldn't pee with Ben Wa Balls in, so make sure you empty your bladder beforehand. If you need to use the toilet while wearing them, always remove them first by carefully pulling the retrieval string or cord and wash them before reinserting.
When starting out with kegel exercises, it's a good idea to avoid doing vigorous activity to prevent the balls from slipping out. Sometimes a cough or a sneeze is enough to cause the balls to dislodge, but once your muscles become strong enough to hold them in, you can start to take on more physical tasks while you're wearing them.
If you're brave enough you can get out and about wearing your Ben Wa Balls and have a silent chuckle knowing that nobody is none the wiser!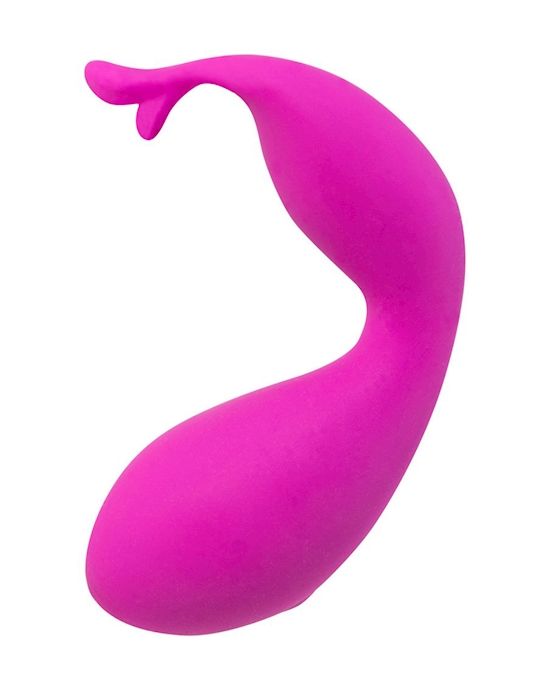 Squeeze By Swan Kiss$149.95Shop Now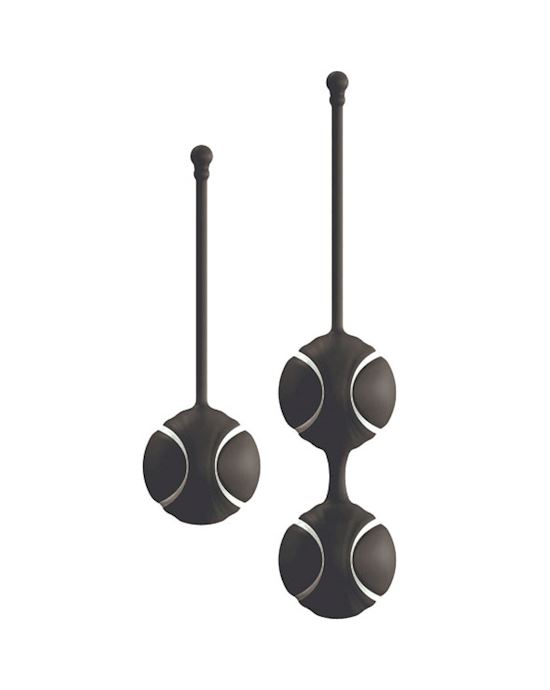 Lovers Premium O-balls Set$31.95Shop Now
Removing Ben Wa Balls safely
When you've finished your pelvic floor workout, remove the balls one at a time by carefully pulling the string attached. You should always clean your Ben Wa Balls immediately after use to avoid bacteria build-up, as you certainly don't want to introduce any unwanted bacteria up there.
It's a good idea to invest in a good quality sex toy cleaner to get rid of any lurking bacteria soapy water may have missed. Beyond Ben Wa Balls Blurring the lines of pleasure and performance, Ben Wa balls are a sex toy as well as a health tool.
They contain weights that roll around inside with some being small enough to wear during penetration, which makes for some very pleasurable sensations for you and your partner. Sometimes these balls can even provoke G-spot stimulation that feels fantastic even when you're just walking about!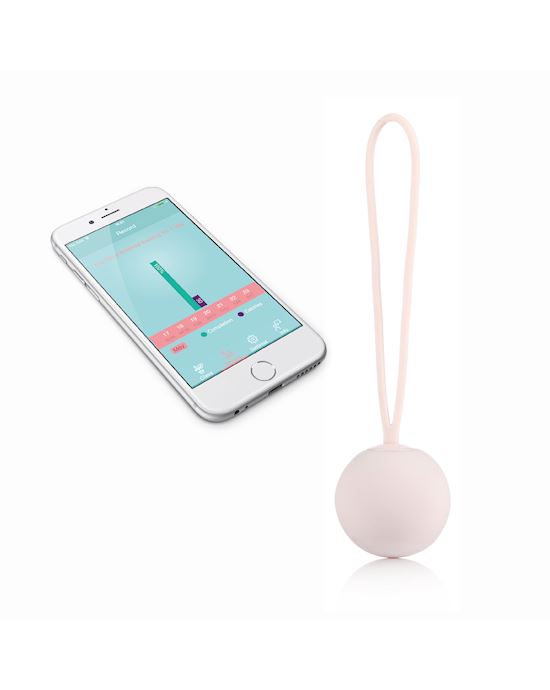 Imtoy Candy Kegel Trainer$462.95Shop Now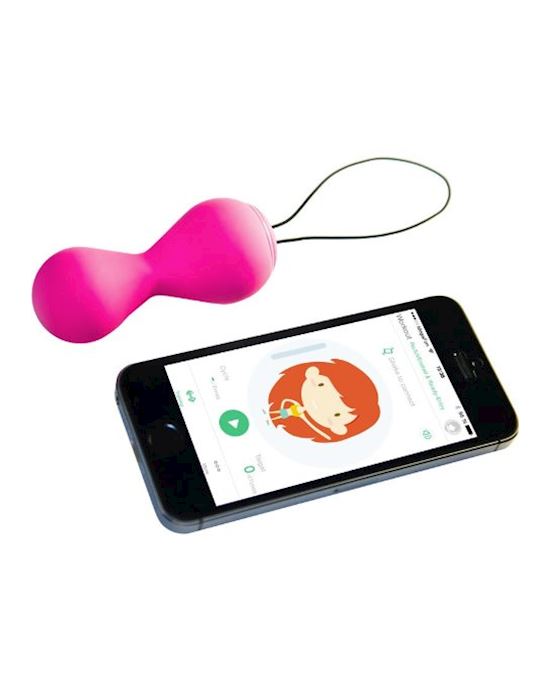 Gballs 2 - App Compatible $214.95Shop Now
Are you ready to grab life by the Ben Wa Balls?
If you're ready to take control of your pelvic health, grab yourself a pair of Ben Wa Balls now!
If you have any questions about Ben Wa Balls, don't hesitate to contact our friendly customer service team.