How to Safely Use Silicone Lubricant (What You Need To Know)
Lubricant is amazing! It helps us to keep things slippery, comfortable and sensual, and often a little goes a long way. This is especially true when it comes to silicone lubricant, which is one of the longest lasting, silkiest feeling lubricants you can get.
Editor's note: This article was updated on 25 November 2021.
There are more different kinds of personal lubricants than people on God's Green Earth … Okay, maybe I'm exaggerating, but there are seriously so many different types! You have your hybrid lubes, which is a mix between silicone and waterbased lubricants, your waterbased lubes, there's organic lubricant, you have your oil based lubricant, added sensation lubricant, flavoured lube, and even some specialised anal lube!
But, today we're talking about silicone lubricant. Along with many aspects of sexuality, there is an unfair taboo surrounding personal lubricant and how it's used (psst it's for sex and masturbation!) There's this prevailing idea in our society that if you need to use lube you're either elderly or there's "something wrong" with us. This is so far from the truth!
Here at Adulttoymegastore lubricant is one of our best selling products. We sell swimming pools worth of the stuff. We recommend using it with sex toys to make their use more pleasurable, and we think lubricant should be used with all sexual acts, from masturbation to foreplay to sex. The wetter the better.
Solo masturbation, anal sex, sex with a partner, and even foreplay can be vastly improved tenfold with a dollop of the good stuff.
Alleviating vaginal dryness
Vaginal dryness is a big reason why a lot of people use lube, and this does tend to increase in likelihood with age or if you have certain health conditions, but vaginal dryness can affect anyone! This doesn't mean there's anything wrong with you, sometimes our bodies just don't cooperate and that's okay. Lube to the rescue!
Did you know you can also use lube inside a condom to enhanced sensations?
Many people admit that they don't use protection (naughty) because they diminish sensation. Adding a tiny drop in the tip of the condom before putting it on can fix this easy-peasy! The lube will allow more movement in the condom. More movement = more sensation! Just make sure it's only a drop – too much lube might lead to the condom slipping off and that would not be a good time for anyone involved.
If you'd like to know more about personal lubricants, watch the video below where sex educator Emma Hewitt will cover everything you need to know in a few minutes!
So, what is silicone lubricant?
Silicone lubricant contains a little thing called dimethicone. This is a nifty little lab-made silicone that is a man-made oil. Dimethicone is certified body-safe and approved by the FDA, so it's safe for use both internally and externally. I wouldn't recommend eating it though.
The main difference between silicone and waterbased lubes is that waterbased lubes are soluble in water. In layman's terms, this means they can be washed off by water and absorbed by the skin. Silicone lube requires soap to remove, water on its own won't do the trick. The silicone molecules are also too large to be absorbed by the skin.
Silicone lube will last longer than the waterbased stuff. This means it does not need to be reapplied as often and also makes it ideal for anal sex!
Side note: Always use lubricant when engaging in anal sex! The rectum does not produce its own lubricant, so adding some in will not only make the whole experience a lot more enjoyable for all parties involved, but it will also protect the soft and fragile tissues in the rectum. No anal fissures here, folks!
So, back to silicone lubricant. You might be wondering: 'how can lube be used in any way that isn't safe?' Aside from covering yourself in it for some extreme slip 'n' slide action, there are a couple of things that can make your silicone lube experience less than ideal.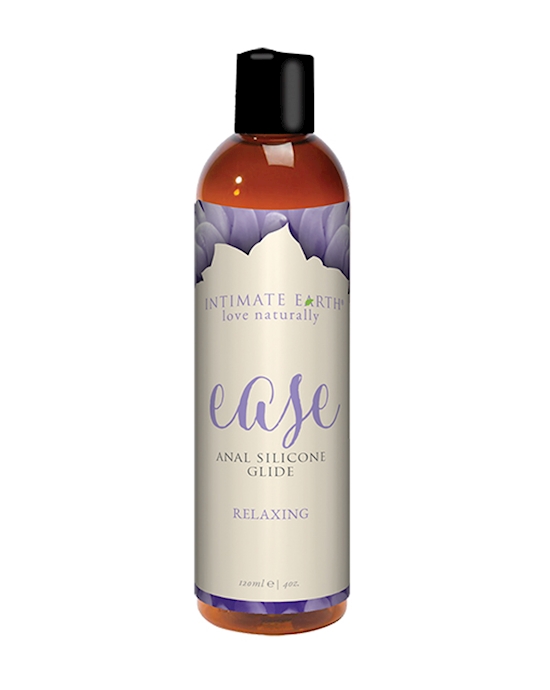 Intimate Earth Ease Relaxing Bisabolol Anal Silicone Glide$73.95Shop Now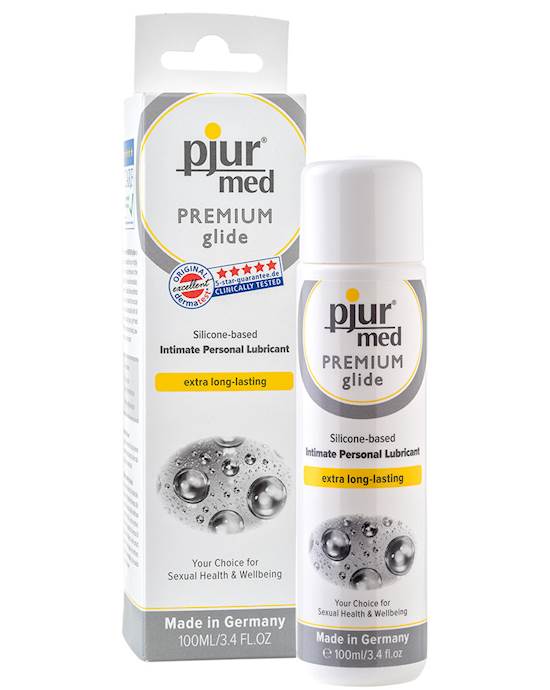 Pjur - Med Premium Glide $39.95Shop Now
Firstly, silicone lube should definitely 100% not be used with silicone sex toys!
The silicone elements in the lube and in the toy tend to get pretty excited when put together and the lube will begin to degrade (eat away) at your beloved dildo, vibrator, or butt plug. If the sight of a manky toy won't put you off, remember that a toy that has been interacted with in this manner is no longer body safe. The toy becomes porous and volatile, meaning it can become host to a whole lot of microscopic nasties that will make you unwell.
Secondly, if you are prone to yeast infections you will want to steer clear of using silicone lubricant vaginally.
Since it is not water soluble, the lube will stay in the vagina until it is naturally expelled. This process can take a couple of days, so this can encourage a yeast infection in those who are already prone to developing them. Nasty!
Thirdly, don't use silicone lubricant if you or your partner are allergic
Those who are allergic will not have a good time. Whenever you are trying a new product that will come into contact with your body (especially the sensitive bits) you should perform a patch test. Do this by simply rubbing a small amount of the product on an area of skin like the back of your hand. Then keep an eye on it for the next 24 hours. If no rash or irritation develops, you're in the clear and can go to town with your new lube! If something does happen, make sure you contact your medical professional to see what you may be allergic to and what avenues you can explore to find an alternative product to use.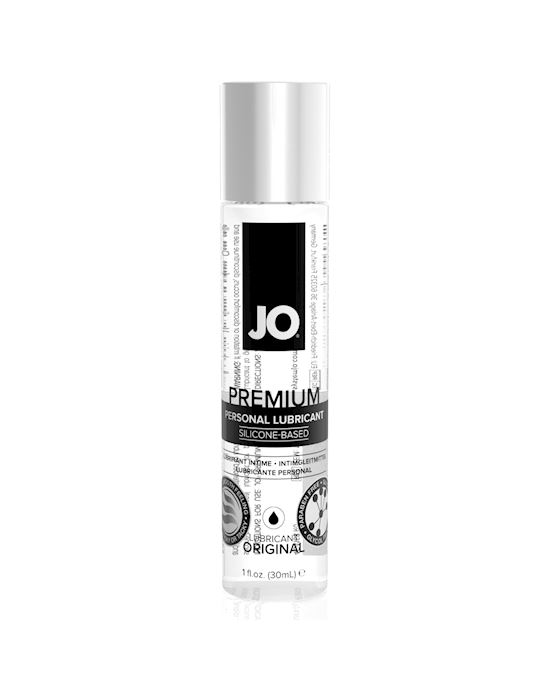 System Jo Silicone Lubricant 30 Ml$22.95Shop Now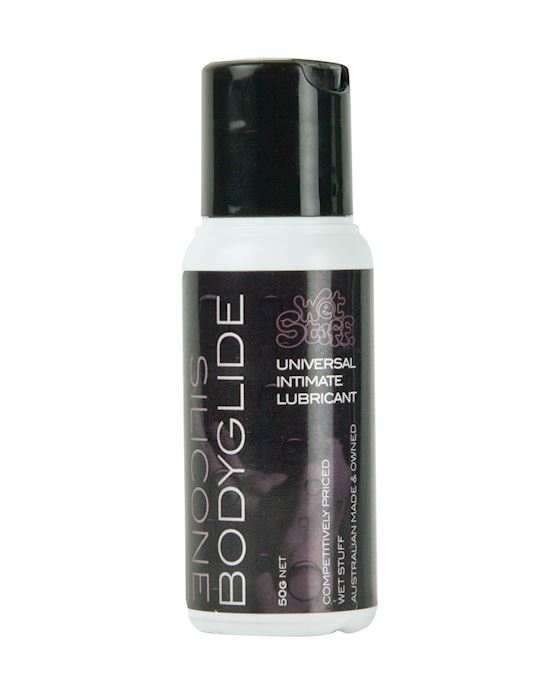 Wet Stuff Silicone Bodyglide - 50g $9.95Shop Now
How to use silicone lubricant
When it comes down to using your lube with a partner, you're in for a world of pleasure!
To get things started squeeze a small dollop of lube onto the palm of your hand and warm it up by rubbing your palms together. Lube tends to be pretty cold when straight out of the bottle, so bringing it up to room temperature can make things a lot more comfortable.
Slather that lube all over you, your partner, and/or any toys that might be added into the mix! Plus, the act of applying the lube to you and your partner's erogenous zones can be half the fun. If you're going to be using your lube vaginally, pop some on the fingers of you or your partner to apply it internally.
When using lube for anal sex, wetter is always better! Get some up in there, up on whatever you're putting in there, and have some on hand to reapply as needed.
There you have it! A guide to using silicone lubricant for a good time. Browse Adulttoymegastore's entire range of silicone lubricant or check out some of the suggestions below:
Uberlube Luxury Lubricant 50ml$19.95Shop Now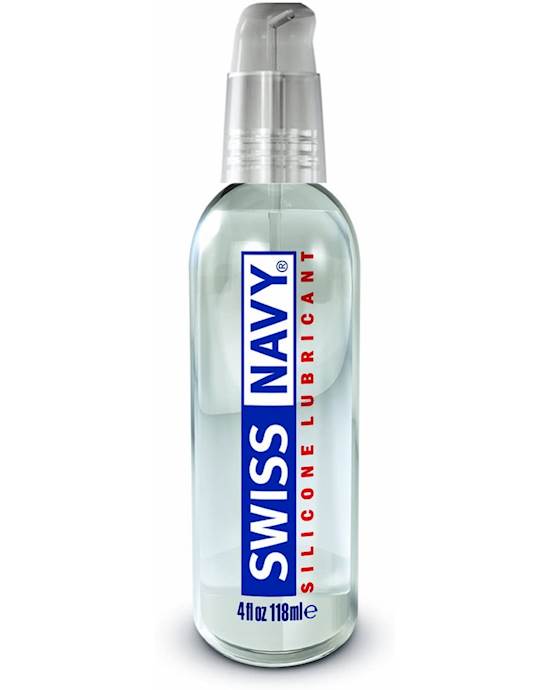 Swiss Navy Silicone Based Lubricant - 10ml$9.95Shop Now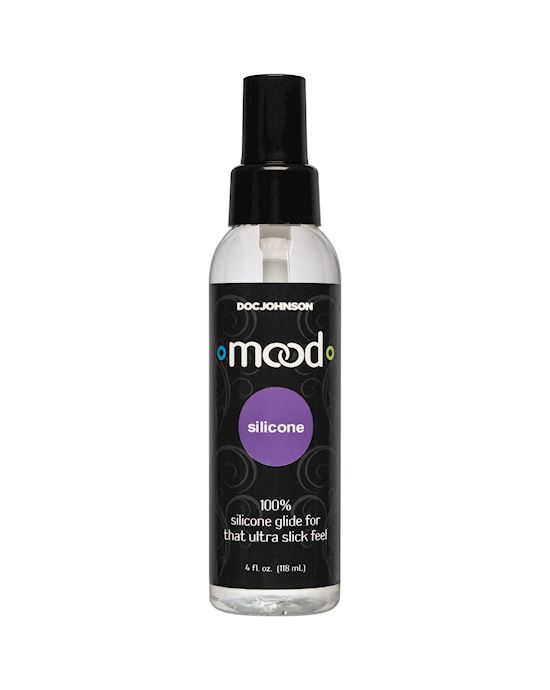 Mood Glide Silicone$15.95Shop Now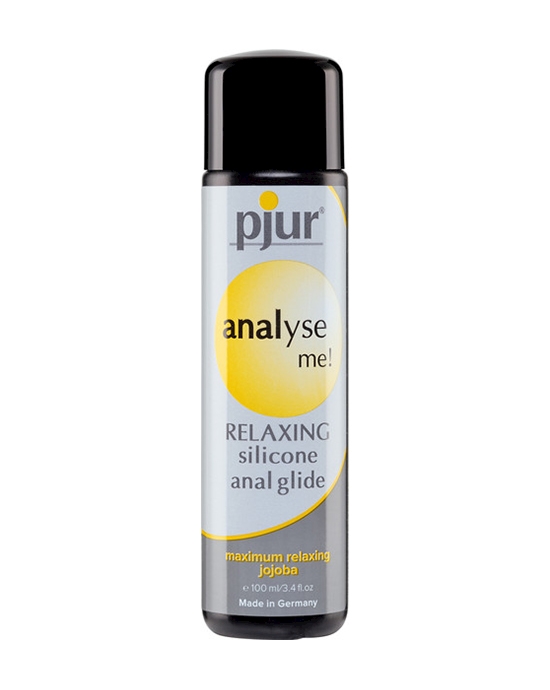 Pjur Analyse Me! Relaxing Anal Glide$29.95Shop Now
Read next:
Want to keep expanding your knowledge? Check out these articles written by our sexperts:
Editor's note:
This article was originally published on 13 June 2019 and was updated on 25 November 2021 for relevance and comprehensiveness. The information in this article has been fact checked and reviewed for accuracy by Adulttoymegastore's team of content specialists and sexual wellness experts, including Sex Educator Emma Hewitt.
Content disclaimer:
Adulttoymegastore does not provide medical advice, diagnosis, or treatment for illness. Any information published on this website, either by Adulttoymegastore or its authors, is not intended to be a substitute for medical advice, and you should not take any action before consulting with a medical professional.