The 5 Best Couples' Sex Toy Gift Sets for Christmas
Christmas is a great time to reignite the romance in a relationship. One of the few times in the year where your work life, hobbies and other commitments may have subsided for the moment and you and your partner can simply relax. Christmas only comes one time a year, but you will be over and over and over again with these gift sets!
Kissing under the mistletoe is great but there are plenty other more pleasurable things you can do underneath it. Just place the mistletoe in your bedroom, grab any of these sex toy gift sets that are perfect for using as a couple, regardless of gender, genitals or sexuality, and you'll both have a very Merry Christmas this year!
Editor's note: This article was updated on 24 November 2021.
5 of the best sex toy gift sets for couples this Christmas
1. Kama Sutra Love Essentials Romantic Travel Purse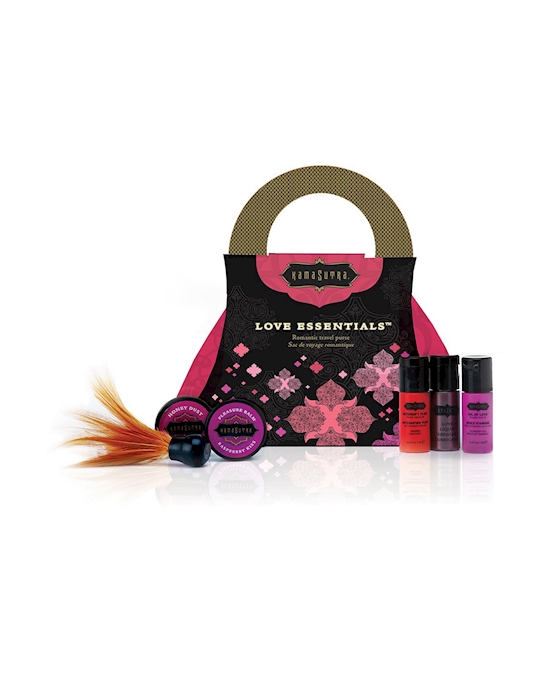 Kama Sutra Love Essentials Romantic Travel Purse$39.95Shop Now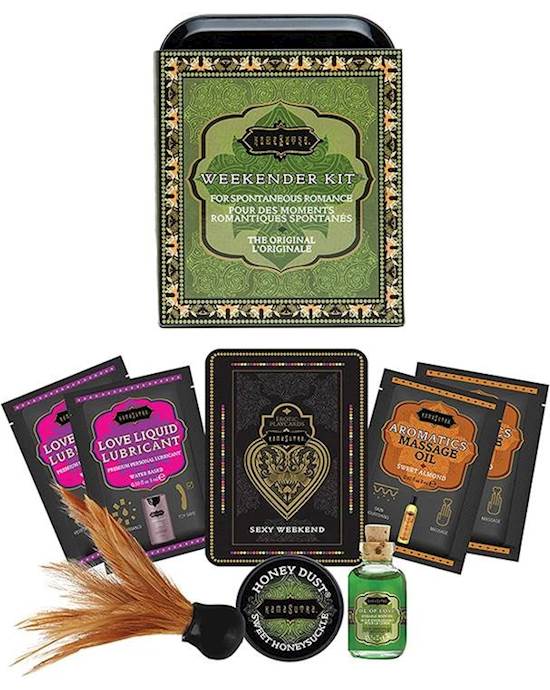 Kama Sutra Weekender Kit The Original$19.95Shop Now
Planning an erogenous escape? Replenish your partner's mind and body with a Kama Sutra Love Essential Romantic Travel Purse. With various kissable applicants, including a body powder, body oil and body gel. There are many intimate moments and various massages to indulge in over the Christmas period.
2. B-Vibe and Le Wand Anal Massage and Education Set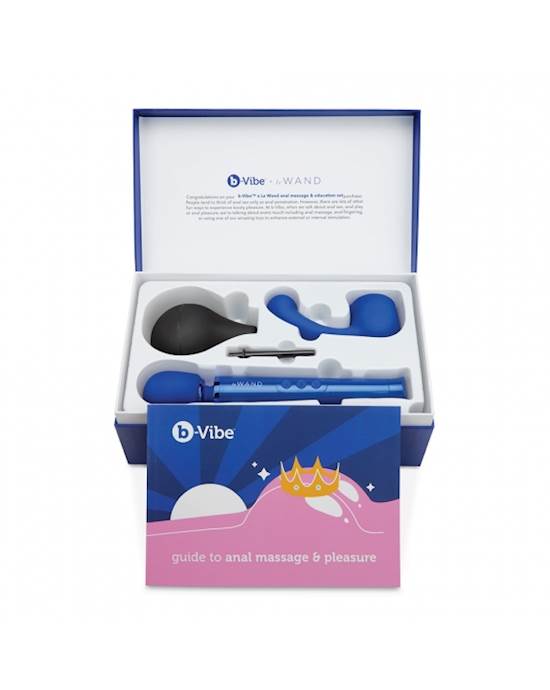 Anal Massage And Education Set$239.95Shop Now This amazing kit is a partnership between two of the best sex toy brands, B-Vibe and Le Wand. It includes everything you need to get started with anal massage and pleasure, includeing a Le Wand vibrator, curved silicone attachment for g-spot and p-spot play, a weighted anal plug, enemea, gloves and case. The wand vibrator can also be used all over the body (including your most errogenous areas). Both you and your partner can enjoy these toys, but you must clean the anal plug and attachment before sharing.
3. Lelo The Accomplice Gift Set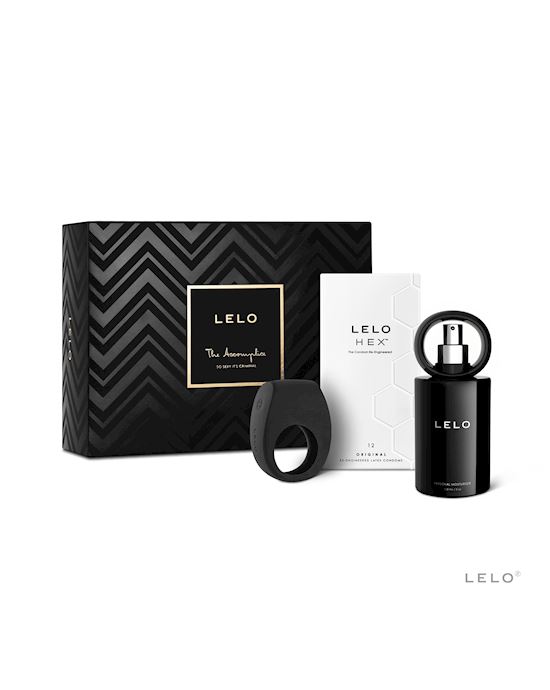 Lelo The Accomplice Gift Set$239.95Shop Now
When we're celebrating Christmas orgasms, the more the merrier! With this Accomplice Gift by Lelo. Lelo is a premium brand, see their full selection of adult toys. The main toy within this set is the TOR 2 vibrating couples ring. This isn't your ordinary cock ring, featuring 6 pleasure settings for added stimulation for both partners.
Further, this set includes one of the most innovative condoms in the adult industry, Hex Condoms. Mixing strength and thinness for ultimate sensation.
4. Dirty Little Secret Sexy Box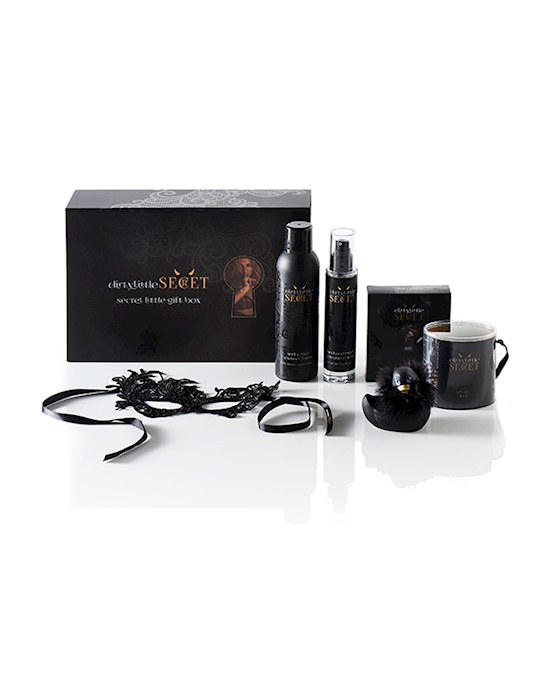 Dirty Little Secret The Sexy Box$115.95Shop Now
A Dirty Little Secret lays under the tree. With an arousing assembling of toys, including bed and body mist, shower foam, a masquerade mask and a vibrating duck, Christmas is going to be unforgettable. The vibrating duck is especially useful to keep things discreet, nobody will expect that an innocent bathtub duck doubles as a visceral vibrator.
5. Sinful Bondage Kit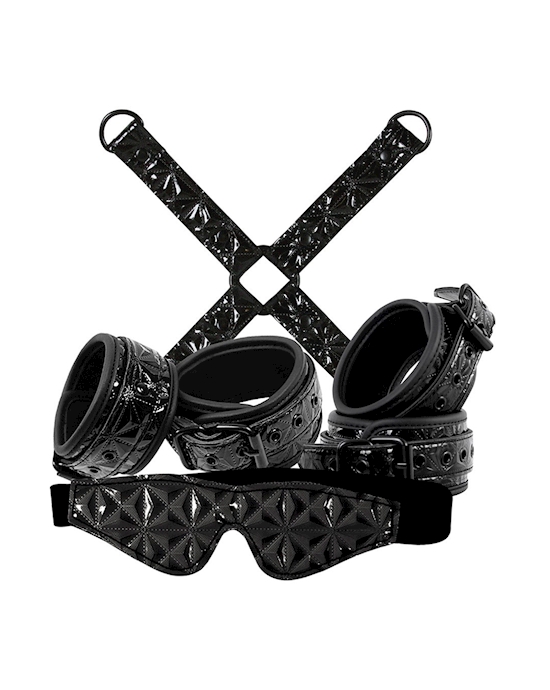 Sinful Bondage Kit$71.95Shop Now
The Sinful Bondage Kit has everything needed for an evening of exhilarating BDSM fun! The kit contains an upscale, ready-to-go collection of exquisite restraints for both the novice and enthusiast, such as wrist and ankle cuffs, hogtie, and blindfold, all even-stitched and neoprene-lined for added comfort during long play dates.
Important things to consider when buying sex toys as gifts
Although you want your present to be a surprise, it may be worth searching for a couple's gift pack together. Christmas involves giving and receiving, so it needs to satisfy both of your desires!
If purchasing a couples set as an individual, try and figure out what your partner's fantasies involve beforehand. Encourage sexual discussion in the bedroom, this may have been the naughty nudge they've been waiting for all year.
Consider consent before purhcasing a sex toy for a partner. If it's your first sex toy together, proceed with caution and get their permission first! For more tips on this topic, read our guide: Should you buy someone a sex toy for Christmas? Expert answers.
Read next:
Check out these articles written by our sexperts:
Shop your naughty list with Adulttoymegastore
Adulttoymegastore ships to 11 countries around the world and all orders are shipped in 100% discreet plain packaging. View our shipping information page to find out more.
See Adulttoymegastore's full range of sex toys and intimate gifts, including vibrators, dildos, anal toys and bondage gear at a price guarantee.
Editor's note:
This article was originally published on 19 November 2018 and was updated on 24 November 2021 for relevance and comprehensiveness. The information in this article has been fact checked and reviewed for accuracy by Adulttoymegastore's team of content specialists and sexual wellness experts.
Content disclaimer:
Adulttoymegastore does not provide medical advice, diagnosis, or treatment for illness. Any information published on this website, either by Adulttoymegastore or its authors, is not intended to be a substitute for medical advice, and you should not take any action before consulting with a medical professional.