A Guide to Arousal Gels for Women
Introducing Arousal Gels for Women
It's not uncommon for women to find it difficult to orgasm through sex or oral sex. Some women just can't seem to arrive at Orgasm-ville no matter what they do. Luckily for us, arousal gels have hit the market with a bang and have been designed to increase both sensitivity and arousal. No more relying on your trusty vibrator for mind blowing orgasms!
What are Arousal Gels?
For sexual enhancement, arousal gels can do the trick for many women as they are able to help women get in the mood and feel sensations of pleasure unlike ever before! Arousal gels help the clitoris to get nice and sensitive so every touch helps to stimulate pleasure.
Arousal gels are different to lubricant. They are used for stimulation, as opposed to lubrication.
Arousal gels are designed to be rubbed on the top, around the sides and underneath the hood of the clitoris. The gel then stimulates sensitivity and creates a gentle warming/cooling tingling sensation, increasing female pleasure during intimacy.
Depending on the arousal gel, some may recommend using it internally as well to increase sensitivity of the g-spot for stronger sensations. Most arousal gels have super smooth, silk-like textures, which feel incredibly sexy on. They glide on effortlessly and leave women feeling amazing! You will usually only need about a pea-size drop to get the job done.
Here's what to expect from arousal gels:
Improves tissue sensitivity for elevated sexual desires
Increases sexual desires by warming the skin
Relaxes the body and improves sensitivity for increased sexual desire
Intrigued? Here are some of our favourite arousal gels
Wet Wow Clitoral Arousal Gel Max O
Wet wOw Max O is a thick water-based gel that provides deep penetrating, warming and tingling sensations. When applied to the clitoris the warming sensation will begin gentle and slowly grow into a more intense warming sensation, but don't worry it will never burn! All you need to do is apply a small pea-sized drop to the hood of the clitoris and after a while the tingling sensation will travel internally and down to the labia and vulva. It is important you don't apply any more than a pea sized drop as the sensation could become overwhelming, especially for beginners!
This arousal gel smells like peppermint, a light minty smell that isn't over powering or distracting at all. If your partner happens to be going down there while using the gel, it will create a slightly sweet taste but may also leave a slight tingly feeling on his tongue. This bad boy can last up to a whopping 45 minutes and each tube has up to 75 applications per tube. Just check out the reviews, you'll be sold in seconds!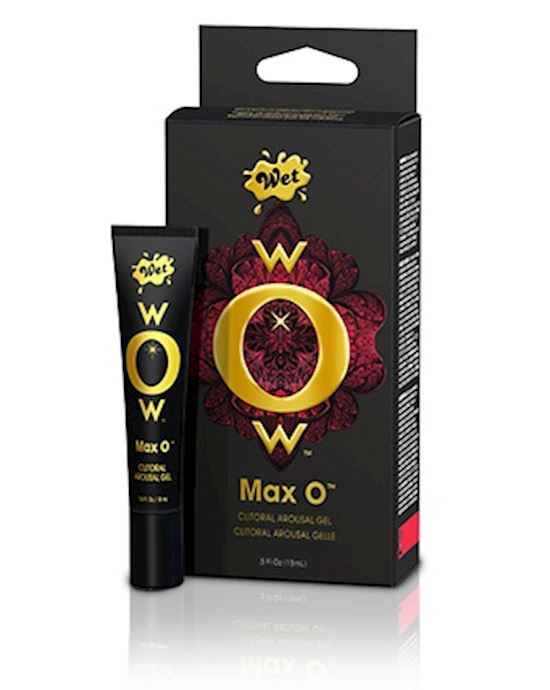 Wet Wow Clitoral Arousal Gel Max O 05oz$14.95Shop Now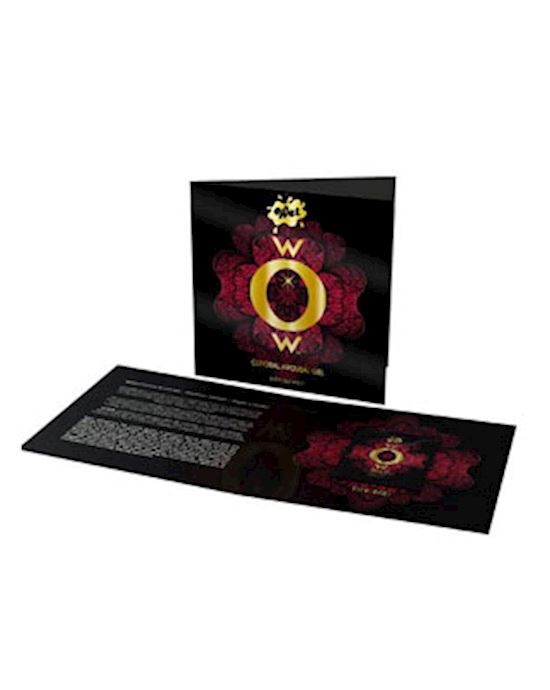 Wow Clitoral Gel Sample Pouch$2.95Shop Now
Oil For Her Ultra
Oil for her Ultra oil is designed to help a woman's body respond more easily to physical stimulation and give her the type of full-body awareness that raises her arousal level. Made from a botanical formula (natural ingredients), warm and unique buzzing sensations are created when the oil is applied to the clitoris. The powerful sensations will awaken your nerve endings and increase blood flow, providing you with sensations never experienced before!
Another great benefit of this oil is that it may actually help some women increase their production of personal lubricant. This may be helpful for women who are going through hormonal changes, taking medication which is affecting the body to self-lubricate, or women who commonly experience vaginal dryness. Other benefits of this arousal oil is that it is safe to use during oral sex and to wear during the day if you enjoy feeling turned on throughout the day.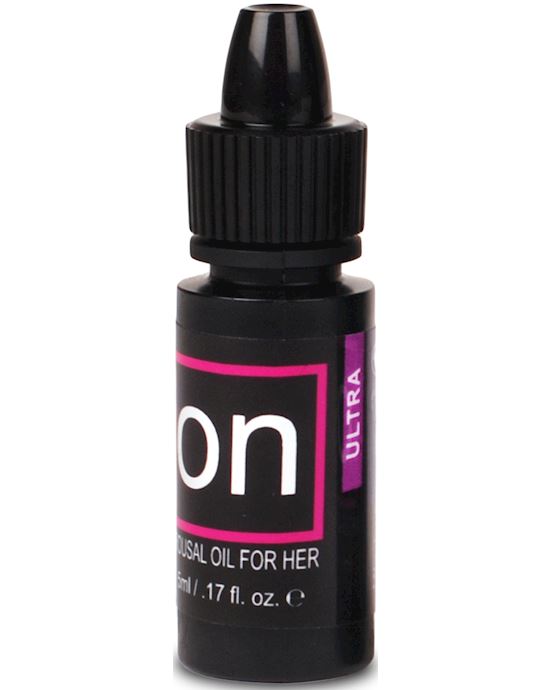 Sensuva On Arousel Oil For Her Ultra 5 Ml$19.95Shop Now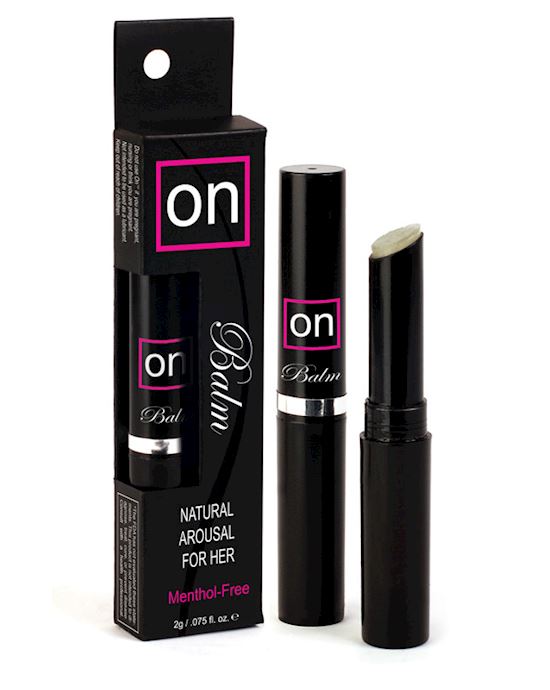 Sensuva On Arousel Balm For Her$37.95Shop Now
Jo Volt
Jo Volt by System Jo is line of arousal oil that has been designed to assist the pleasure of more sensitive women. If you have sensitive skin this gel is made from an all-natural formula, is pH balanced and hormone-free. Volt arousal oil provides a different sensation than other arousal gels/oils as instead of creating a warming/cooling sensation, this creates an electric tingle that is a pleasently unique feeling.
The Volt line is available in 3 strengths: 6 Volt, 9 Volt and 12 Volt, 6 Volt being the weakest and 12 being the strongest. Depending on how experienced you are with arousal gels or what you consider to be enjoyable will help you decide which strength to choose. Also referred to as a "liquid vibrator", this arousal oil is sure to give you a gratifying experience. Just apply one drop and get ready to be electrified and stimulated straight towards O-ville!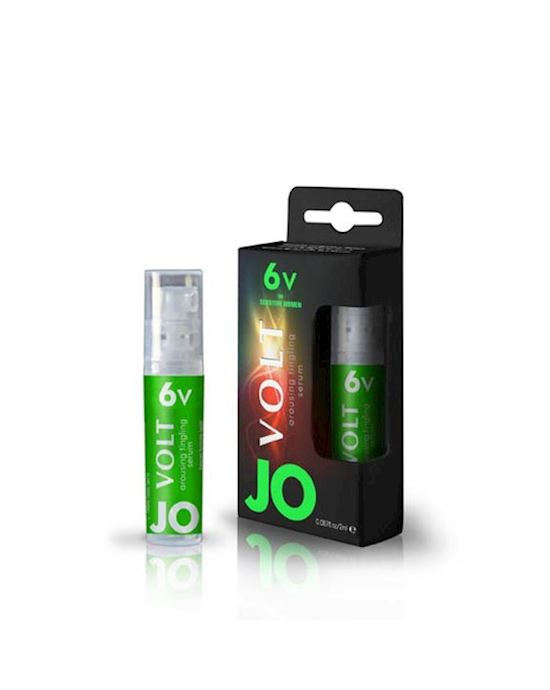 Jo Volt 6v 2ml Spray$13.95Shop Now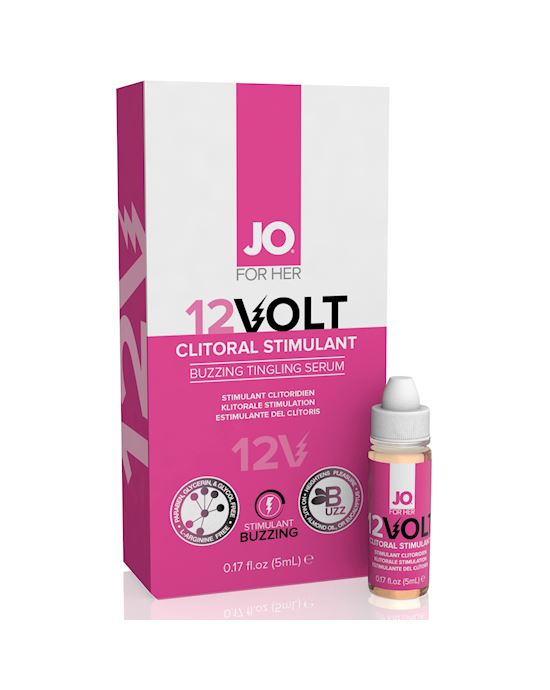 System Jo 12volt Clitoral Serum Buzzing 5 Ml$34.95Shop Now
Swiss Navy Just For Her
Swiss Navy Just For Her comes in a dual dispenser and contains two arousal gels: one mild, the other wild. This gives you control on how far you would like to go, if you want to begin off slow go for the mild and after a few tries opt for the wild! If you want to experience thrilling sensations right off the bat go straight for the wild! You can also mix the two together, add a little bit of wild to your mild or vice versa. This arousal gel is all about personalization and figuring out which is the best sensation for you! This is what makes this product so amazing.
Swiss Navy is renowned for their amazing tastes and this arousal gel smells and tastes like delicious peppermint. As previously mentioned though, if your partner does decide to go down there, his tongue will be left with a tingling sensation but rest assured it will only be a light tingle so he can still continue on with what he's doing!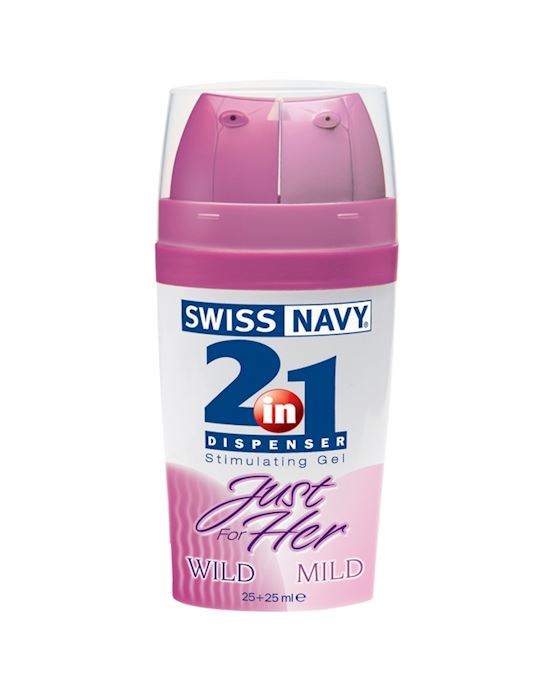 Swiss Navy 2 In 1 Just For Her 16oz 50ml$33.95Shop Now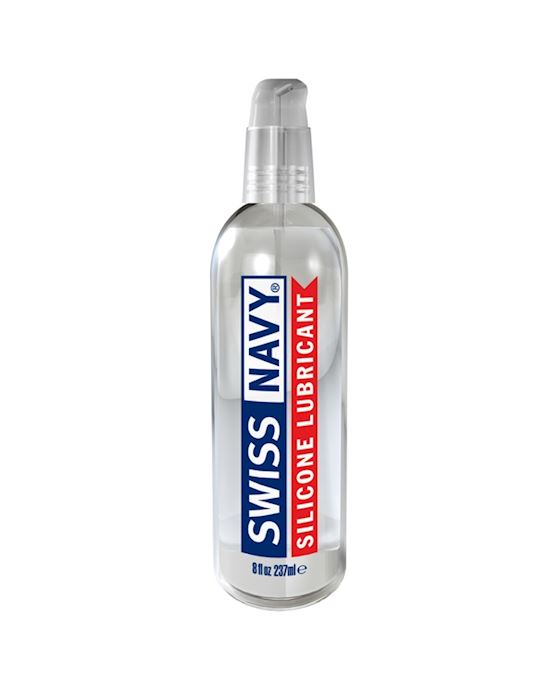 Swiss Navy Silicone Lubricant $65.95Shop Now
G, How I Adore You
Unlike the previous arousal gels, this gel is designed to be used on the G-spot. G, How I adore you is designed to help women experience G-spot orgasms, as for a lot of women it can be a real struggle! This product has more L-Arginine than other products on the market, which will help dilate the blood vessels and dramatically increase blood flow to the area. It also includes menthol to help awaken the nerve endings and bring blood to the surface. These ingredients work to make the G-spot become more pronounced and accessible so it is easier to be located and is more sensitive, which will help trigger a g-spot orgasm.
This product is not meant to create strong sensations like other arousal gels, it's designed to simply encourage stimulation in the g-spot, to help women enjoy penetration more and help them experience stronger orgasms. Made from completely natural and healthy ingredients the G, How I adore you is one you don't want to miss!
Sensuva G How I Adore You G-spot Stimulant Cream 50 Ml$53.95Shop Now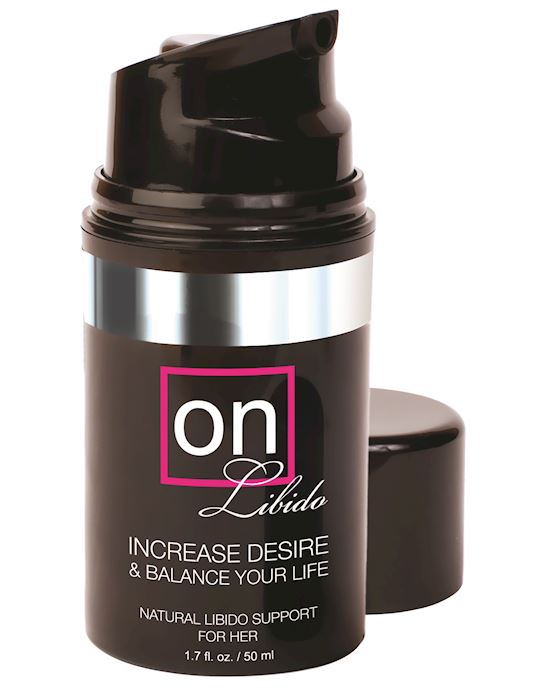 On Libido$26.95Shop Now
Is it time to try an Arousal Gel?
If you're looking to increase your sexual desire and have better orgasms, you should be adding an arousal gel to your cart right now!
Safety first:
Before you go ahead and use any arousal gel make sure you check the ingredients on the back to see if there is anything that you may be allergic to. As these do go on our erogenous zones you want to make sure it is 100% safe for your body. If the gel begins to burn once it has been applied, quickly wash it off and we don't recommend trying it again. Also remember that you don't just have to use arousal gels with a partner, you can also use it with a vibrator or even just on your own.
Do you want a vibrator with that?
Arousal gels team perfectly with clitoral stimulators – read this article: These 9 clitoral stimulation toys will knock your socks off!