What's Your KINK Based on Your Star Sign?
Want to scratch below the surface and uncover the hidden desires of your star sign? Let's uncover some kinky activities and normalise sexual practices that people all over the world love!
To start off, let's define what a kink is...
The Merriam-Webster dictionary defines the term kink as an "unconventional sexual taste or behaviour."
However, this definition is ambiguous and open to interpretation depending on what YOU find kinky. Some people might find your sex life extremely wild, whereas others might think you're as freaky as a slice of the plainest vanilla cake.
Our resident sex educator Emma Hewitt said, "One way to think about a kink is that it's something you can do in the bedroom to enhance your sexual play. It's more an accessory to sex that increases sexual excitement but is not the primary source of pleasure."
As the stigma lessens around sex and internet communities continue to express and grow, kinks have become more normalised and aren't such a taboo topic.
I would also like to make a special mention that the rights and freedom of LGBT+ peoples has also aligned with the growing acceptance of "alternative" sexual practices and lifestyles.
But how does this connect with your star signs?
Famous astrologer Angel Eyedealism said, "Some signs are predestined to be more exploratory, aggressive, or controlling by nature, which carries over into sex,". She also said it's "rare to find a person whose sexual tendencies don't align with their sign's traits to some degree."
If star signs correspond to an energy or personality, why not a kink?
Below you'll find out which star sign corresponds to which kink, as well as some suggestions on how to use them in your sexual play.
I always recommend checking your full birth chart so you can see all the signs that make up you. I suggest looking at your Sun, Venus and Mars signs.
Important note: all these kinks and suggestions are with the implication that everyone does their own research, practices safety, and has full consent with all partners.
Aries: Primal Play
This all connects with the Primal Play kink!
Primal Play is a way to connect with your most animalistic or primal selves. It's all about intensity and allowing your most wild, carnal self to take centre stage. It can involve scratching, biting, hair-pulling, growling, wrestling, and using force and strength with your partner. Whether you are the hunter or prey, this kink allows you to express dominance or submission in an authentic, raw, way.
For some people, they can also feel closely tied to a particular animal when they participate. Embodying a creature you relate to is another way to spice up role-play!
Hot tip: When going down on a partner, try playing with soft and hard bites on the inner thighs - drive them wild!
Here some sex toys to help you get into it: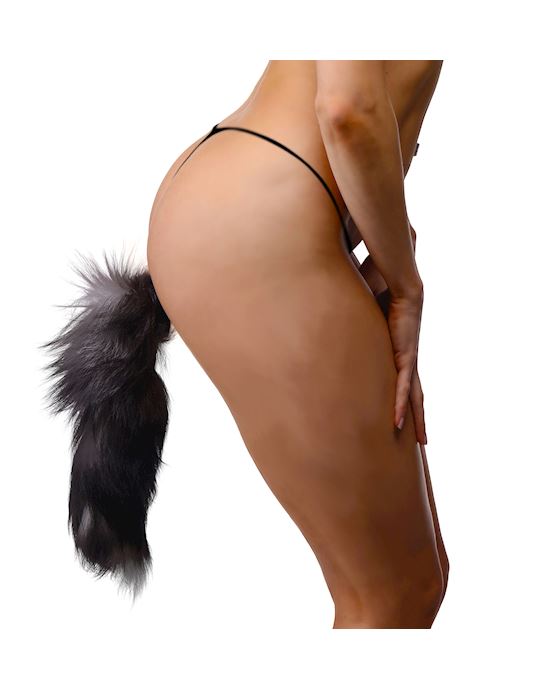 Fox Tail Anal Plug$63.95Shop Now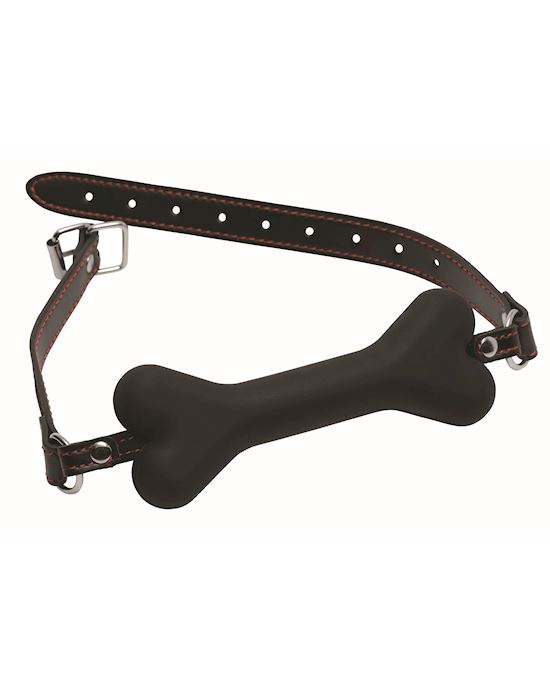 Hound Adjustable Dog Bone Gag$48.95Shop Now
Taurus: Temperature Play
This molds perfectly with Temperature Play!
Using the elements of hot and cold, you can shock and experience pleasure by yourself or with a partner. This play allows you to melt and surrender to the exciting, new sensations. To wake the body up you can use ice cubes or a toy that has been put in the freezer. But, for a warmer time you can use wax candles to drip all over - and even massage in. This kink paired with power dynamics and role-play is an incredible way to get lost in each other's bodies.
Experiment with what feels good and make sure to keep in communication with a partner! Learn how to get started with temperature play here.
Hot tip: Grab an ice cube from the freezer and trace patterns over your partner's body leading to their private parts - will they want it closer?
Here are some fantastic items to get started with temperature play:
Be sure to shop our range of glass dildos and glass anal toys.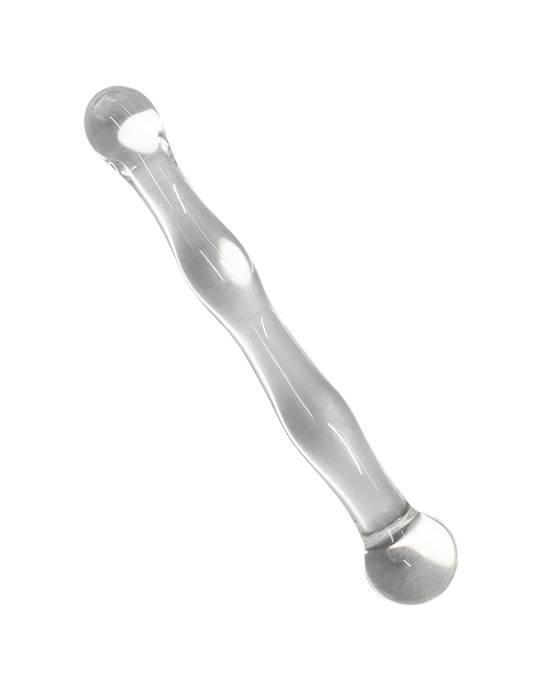 Clear Glass Massager$66.95Shop Now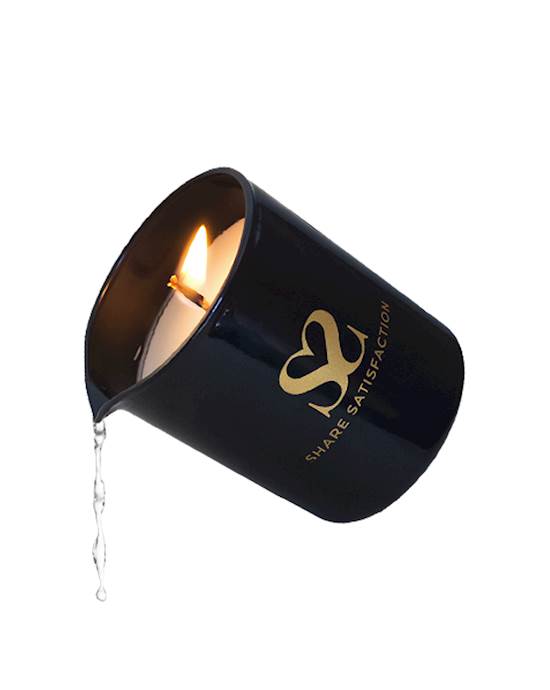 Share Satisfaction Massage Candle - Pheromone$18.95Shop Now
Gemini: Group Sex
We love how you're not afraid to say it how it is, whilst still charming the pants off anyone! What better way to use those incredible social skills than with Group Sex?
This kink can be described as threesomes, foursomes, gang-bangs, swinging and orgies. It's actually one of the most common fantasies for people to have according to the Lehmiller Survey.
This play can be exciting as there is more to explore, experience and connect. For many this can be a bonding experience and an amazing ego boost feeling desired by more than one person.
Learn what the others are down for and go wild! It is a perfect time to incorporate dirty talk and sex toys.
Hot tip: Blindfold one person while everyone else touches and caresses different parts of their body - the stimulation is crazy!
Here are some product recommendations to get you started: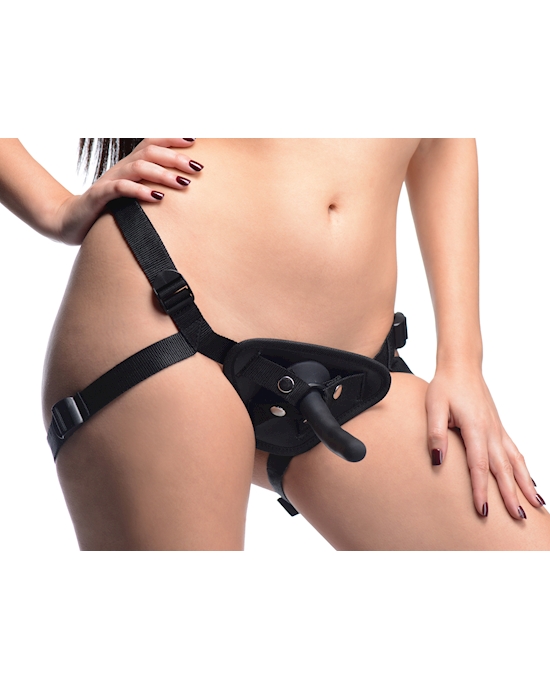 Pegged - Pegging Dildo With Harness$57.95Shop Now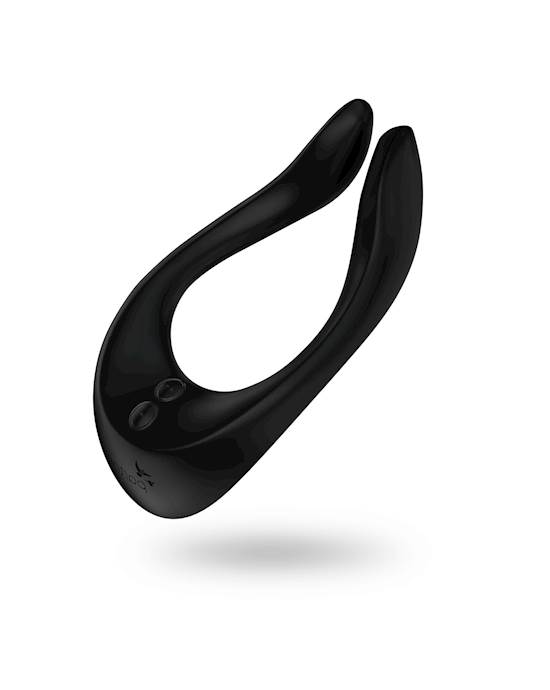 Satisfyer Endless Joy$69.95Shop Now
Cancer: Rope Bondage
That's why Rope Bondage is the perfect kink for you!
This kink is when someone uses a rope to tie up their partner, restricting their movement. Rope bondage can include using a single rope, multiple ropes, and even suspending a person from the ceiling. The person tying the rope needs to learn the proper methods to keep it safe.
Proficient 'rope tops' can even create art on their partners with their knots! Some countries have entire cultural practices around this like the Japanese Shibari.
This play is perfect for creative types who want to explore sensations as well as practicing control in an extraordinary way.
Hot tip: While testing the tightness of the rope against your partner, check in on them using dirty talk. Such as "You love feeling it that tight against your skin, don't you?"
A great way to start with rope bondage is with these top picks: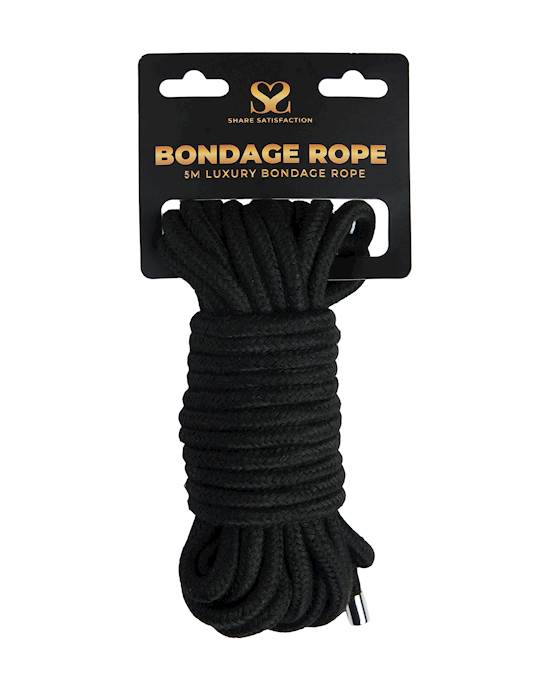 Share Satisfaction Luxury Bondage Rope - 5m$14.95Shop Now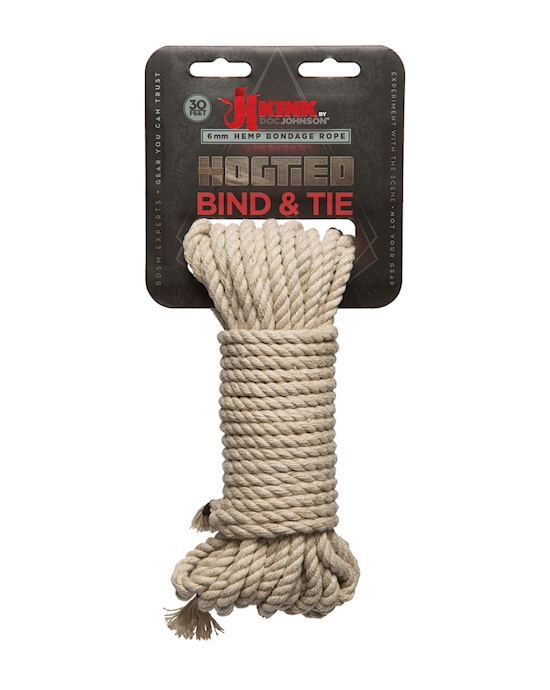 Bind & Tie- 6mm Hemp Bondage Rope 30ft$39.95Shop Now
Leo: Exhibitionism
It's only fitting that Exhibitionism is the kink which suits you best!
Exhibitionism is when someone gets sexual excitement from being observed while naked or engaging in a sexual activity. It can involve strip teases, mutual masturbation, sex parties, or having sex in public places. This kink often complements Voyeurism, which is the opposite and all about watching.
There's a certain level of vulnerability needed to participate in this play, so ensuring you have an adoring partner (or partners) is essential.
Hot tip: Put on your favourite sexy playlist, slowly disrobe in front of your partner and don't forget to keep the lights on and curtains open!
Here are some goodies that can help bring your fantasies to life: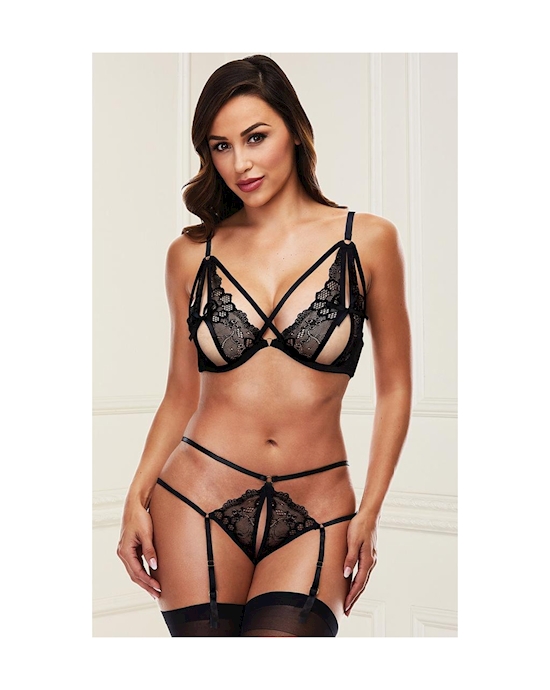 Baci Strappy Bra And Panties Set - Medium/large$34.95Shop Now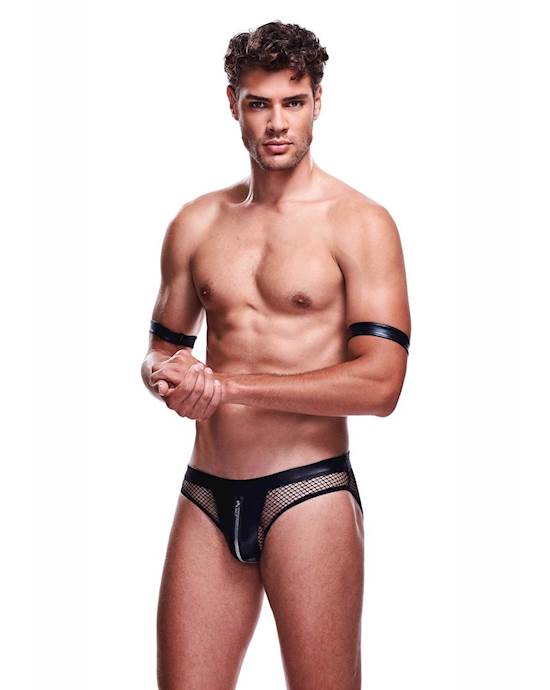 Envy 2 Piece Sexy Cop Set$42.95Shop Now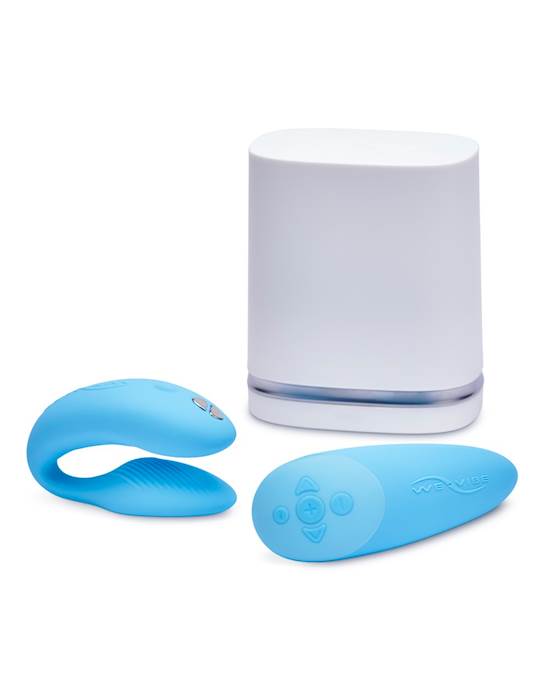 We-vibe Chorus Couples Vibrator$278.95Shop Now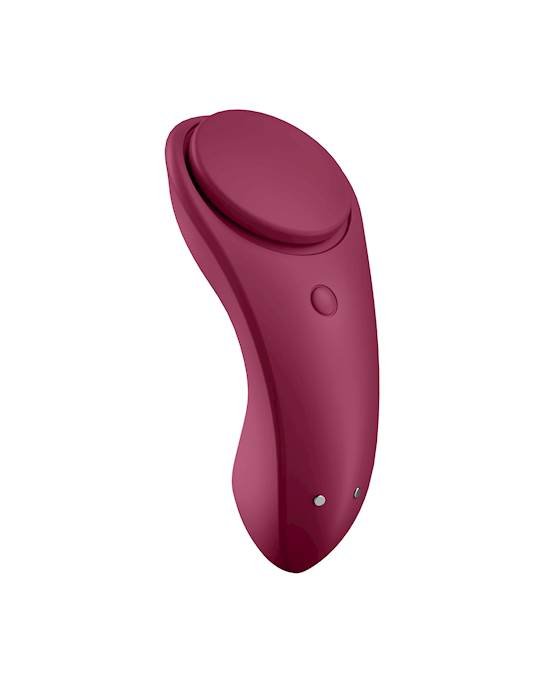 Satisfyer Sexy Secret$52.95Shop Now
Virgo: Chastity Play
The kink which suits Virgo best is Chastity Play!
Refinery29 describes this as a "A kink that's used in BDSM spaces and involves making someone highly sexually aroused for a long period of time without the possibility of release."
Using cockcages (like those used in cock and ball torment) and chastity belts means that the submissive must request permission from their dominant in order to take it off. Perfect for playing with teasing, begging and complete control of your partner.
While some may find it has a semi-religious aspect to it, others can see this as a tool to see how far one can go to achieve full, consensual, sexual submission with their partner.
Hot tip: If a submissive partner wears a cock cage, the dominant can taunt them by being out of arm's reach and using a toy on themselves — let them get more and more frustrated!
Allow yourself freedom through restriction! Here are some great options: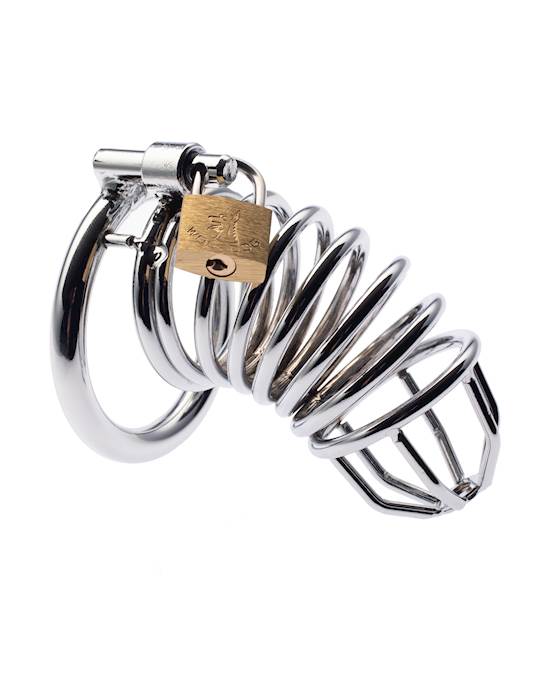 Kink Range Spiraled Chastity Cage - 50mm$76.95Shop Now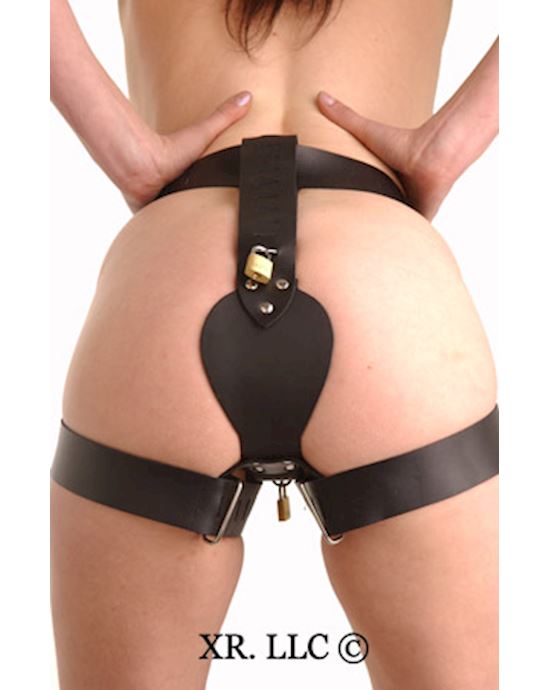 Strict Leather Deluxe Locking Womens Chastity Belt$283.95Shop Now
Libra: Affirmation play
That complete desire to be certain you are fantastic in bed makes affirmation play an excellent choice!
This type of play can also be referred to as a 'praise kink' and involves a partner giving lots of compliments. It's a very vocal way to express your needs and appreciation for a partner while having sex. Even though this is a quite common thing to do in bed, Librans often respond really well to positive reinforcement, and it can make them more comfortable to try out crazier things in the bedroom.
This kink can also extend to dirty voice messages, sexting and cybersex—distance shouldn't stop you from expressing yourself. No need to be shy about how you feel about someone and how they make you feel, being direct and complimentary will only build connection and trust. And if you are doing long distance, check out our app-controlled sex toys!
Hot Tip: Being specific and vocal is key, so saying things like "good girl/boy," or "it feels so amazing when you do that," are some fun options.
Why not try out some gorgeous accessories to add to the fun?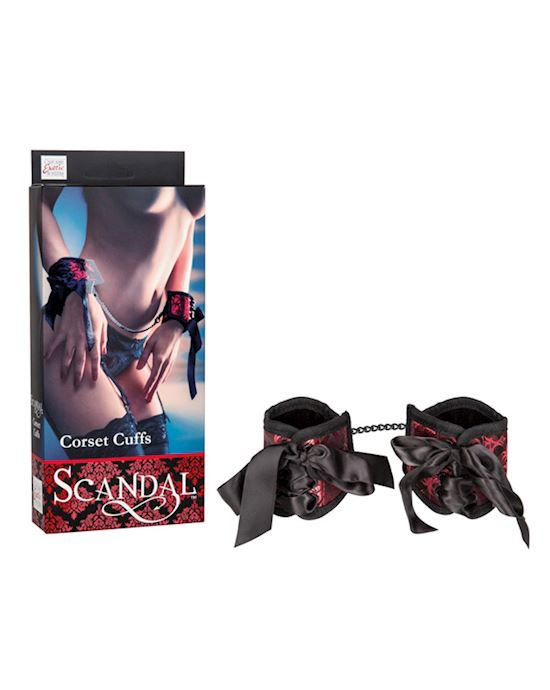 Scandal Corset Cuffs$35.95Shop Now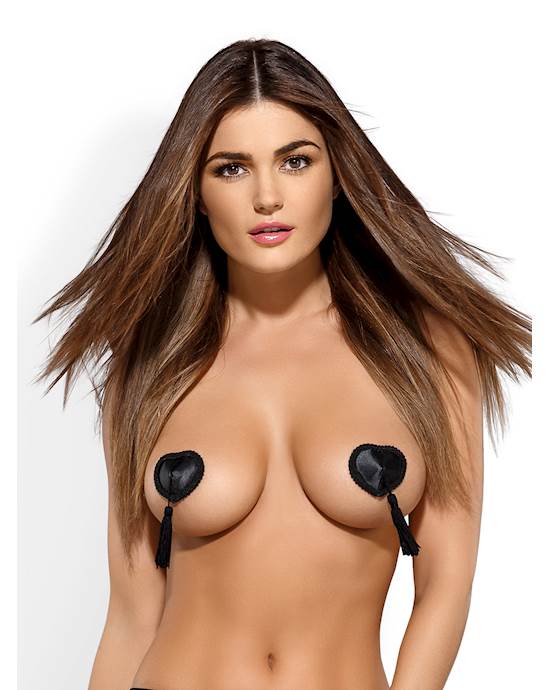 Obsessive Pasties - Tassel Nipple Covers $19.95Shop Now
Scorpio: Edge Play
This is why the overarching kink of edge play can explore your hidden passions!
Whilst edge play is an umbrella term for BDSM activities that involve pushing boundaries, it contains kinks such as knife play, breath play, and needle play etc. It sits quite firmly in sado-masochism and can involve different levels of pain determined by the submissive or receiver.
Commenting on edge play, holistic wellness coach Sandra LaMorgese PhD said, "always remember that BDSM and edge play are all about the illusion of danger in an environment of complete safety and control."
Playing with danger releases all sorts of chemicals in your brain that can electrify your sex life. Ensuring you communicate throughout and have safe words are must-dos!
Hot tip: Make sure to have an aftercare plan for afterwards. This could involve lots of cuddling, talking through which parts you liked, or a massage.
We recommend researching edge play a bit more as it is considered a hardcore activity. Check out this guide to learn more.
Here are some great products to get you started with edge play: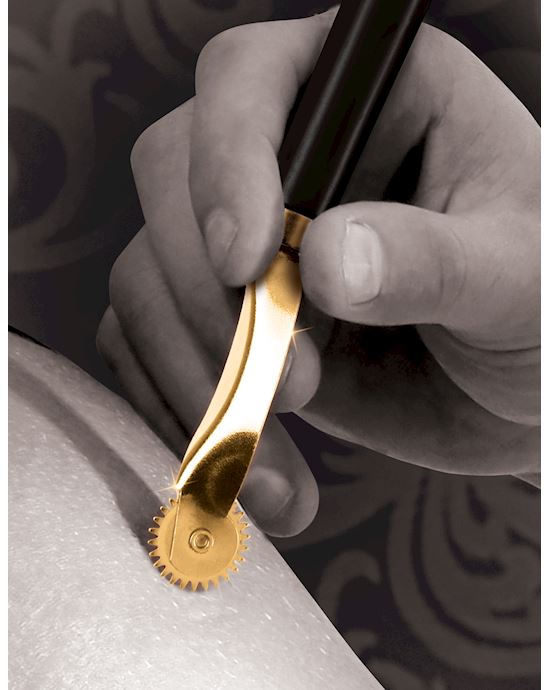 Fetish Fantasy Wartenberg Wheel$18.95Shop Now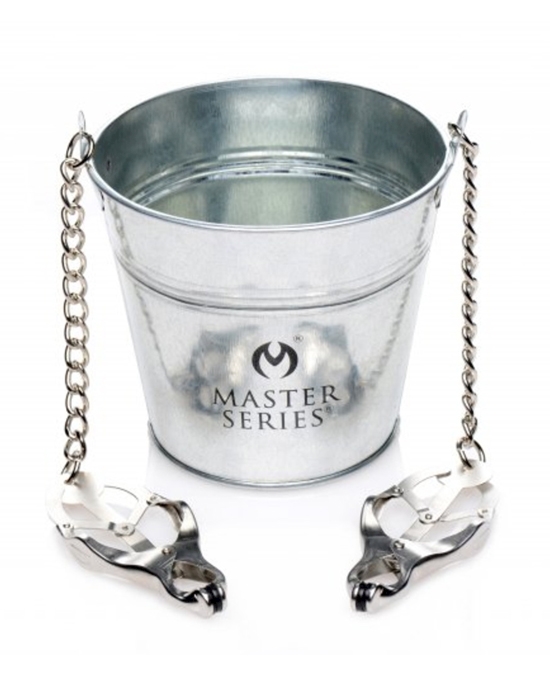 Infliction Bucket Labia & Breast Clamps W/ Bucket$39.95Shop Now
Sagittarius: Impact Play
Impact play is an well-suited kinky option for Sagittarians - after all, your fave body part is the butt!
This kink is where a partner uses their hand or a toy to smack their partner for sexual gratification. It can range from loving taps on the thighs to harder smacks on the buttock area. What is great about this play is that it is variable depending on what you and your partner like and which toy you use.
Pain can feel extremely pleasurable when you tease, incorporate touch and communication. Getting to know your partner's pain scale can also build intimacy. The dominance and submission aspect of this play means that building up to it is essential. Make sure to rub and warm up the areas you want to hit first.
More information on safety around this subject can be found here: Beginner's guide to BDSM impact play.
Hot tip: Stick to hitting the softer areas and avoid the bony parts - not only is it safer but the sounds are much more satisfying!
There's so much variety with this kink, here are some toys to get you started:
For impact play, check out paddles and spankers, whips and floggers or riding crops.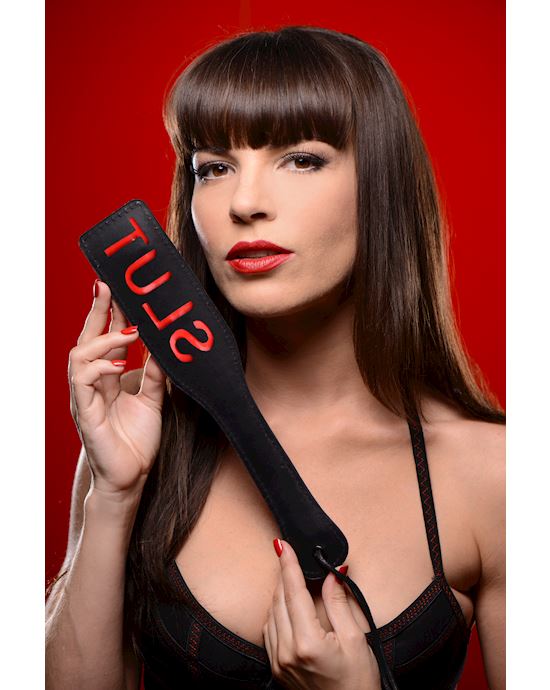 Slut Imprint Steel Enforced Spanking Paddle$43.95Shop Now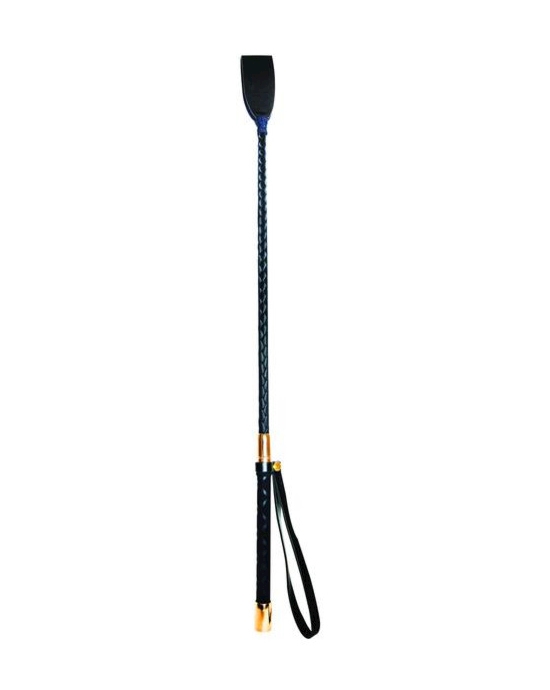 Sex And Mischief Please Crop$51.95Shop Now
Capricorn: Orgasm Control
This is why Orgasm Control is a great kink to add to your repertoire!
While this kink can be done on your own through edging your own orgasm, it can also be explored with a partner. It can involve extended amounts of foreplay, touching and oral sex leading a partner to be so close to the brink. Except, when one is about to climax they are only allowed to when their partner grants permission. Orgasm denial can make the peak even more intense when it finally is the time for release.
Some unique methods of this kink are when people like to give their partner constant orgasms in a restrained position, whereas others just want to deny until it is too much to bear.
Hot tip: Tell your partner they have to say please before they are allowed to orgasm – it's up to the both of you what the punishment is if they forget!
Why not play around with orgasm control using some of these great products: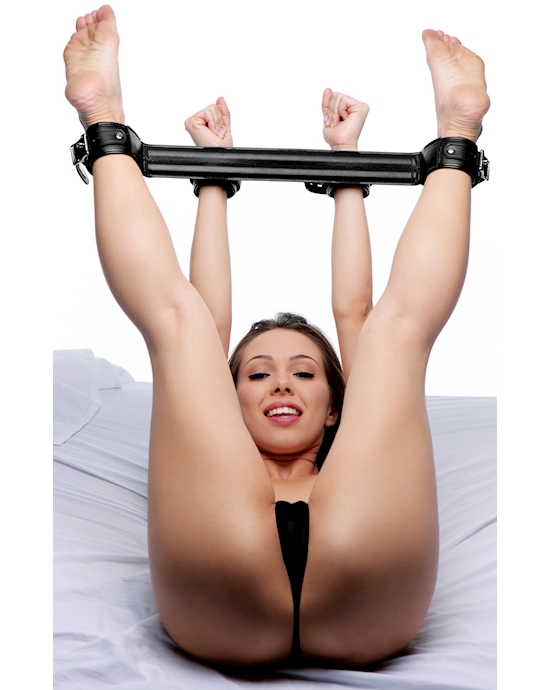 Deluxe Rigid Spreader Bar$221.95Shop Now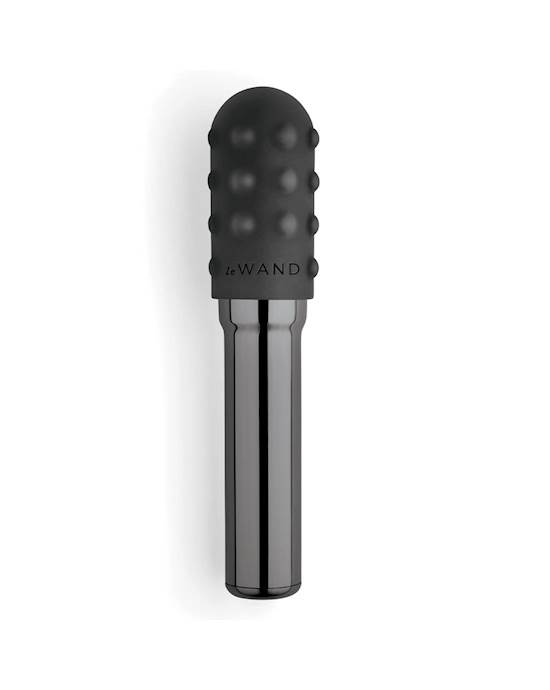 Le Wand Grand Bullet$152.95Shop Now
Aquarius: Electro Stimulation
The ideal kink for Aquarians' unconventional personality is Electro Stimulation!
But what is it? E-Stim is an erotic foreplay technique that uses varying degrees of electrical pulses to activate muscle groups and/or nerve endings for the purposes of pleasure.
What's fantastic about this kink is that the different control settings mean there's so much variety in sensation – all without physically moving. Your muscles will react to the shock, sometimes resulting in a mind-blowing orgasm. Using E-Stim devices invites all sorts of fantasies to the forefront. Many couples like to engage in doctor and patient role-play.
We highly recommend learning more about e-stim by reading this guide: What is electrosex? Here's what you need to know.
Hot tip: Always start off on the lowest setting and move up from there - it builds up tension and is a fun way of seeing how much you can handle!
Try some great e-stim options out here: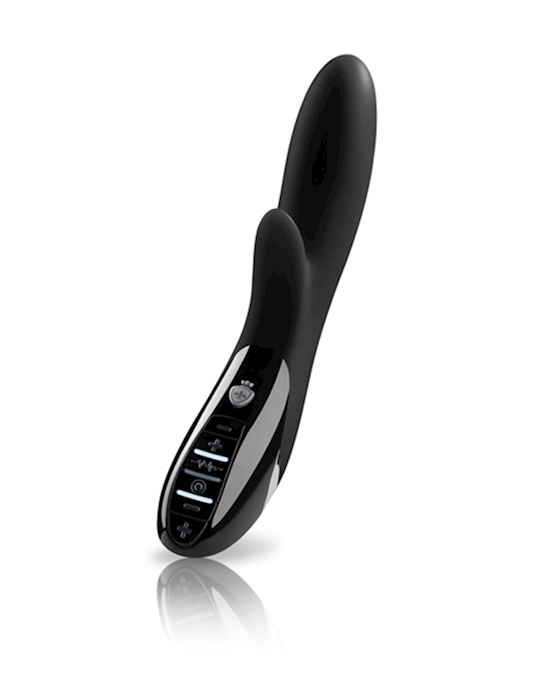 Daring Danny E-stim Vibrator$171.95Shop Now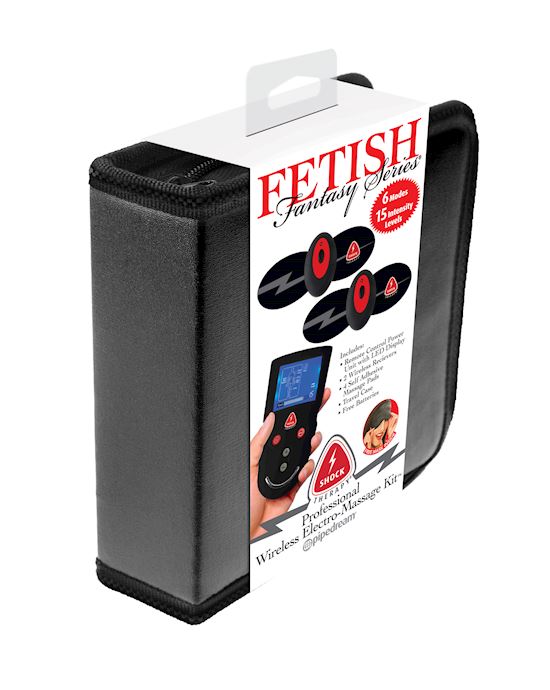 Wireless Electro-massage Kit$229.95Shop Now
Pisces: Watersports & Squirting
Did someone say release? The double whammy kinks of watersports and squirting can be the best way to do that!
Let's define what both of these kinks are. Watersports is commonly defined as urinating as a part of sexual play – some call this a 'golden shower'. Whereas squirting is when someone stimulates their G-spot and expels fluid from their vagina.
While these are two different actions, watersports and squirting do have a few things in common. They both include a release of liquid from the body, but there's also a naughty and deeply pleasurable element to them.
Getting into these kinks is a way to get hot, experimental and sometimes a bit messy… Check out this guide: The best sex toys to help you squirt
Hot tip: For those who are a bit worried about cleanliness, you can do these kinks in the shower so you can clean quickly and easily!
Our customers love these items for watersports and squirting: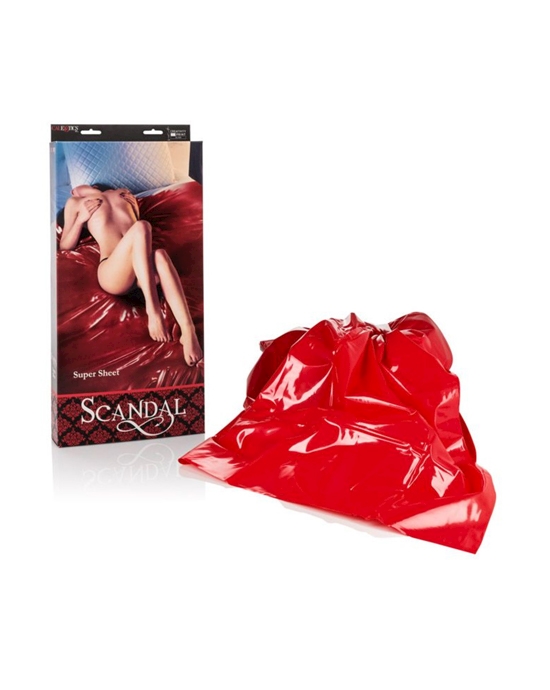 Scandal Super Sheet$83.95Shop Now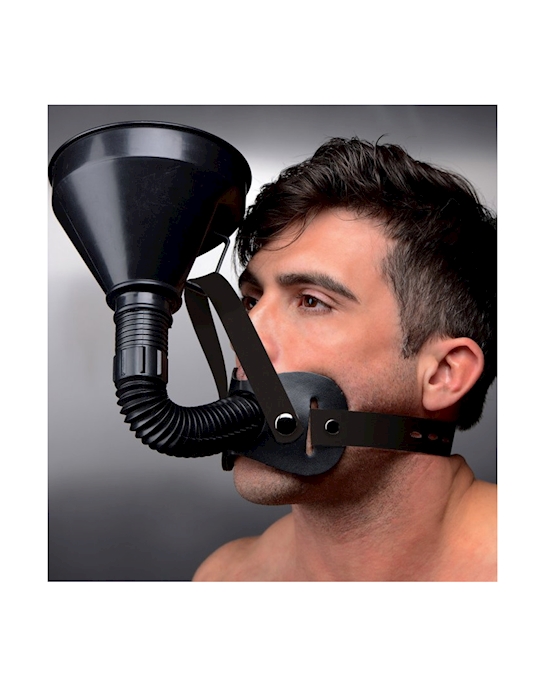 Latrine Extreme Funnel Gag$94.95Shop Now
Read next:
Want something to help you explore your kink? Shop our full range of sex toys and BDSM gear now!
Content disclaimer:
Adulttoymegastore does not provide medical advice, diagnosis, or treatment for illness. Any information published on this website, either by Adulttoymegastore or its authors, is not intended to be a substitute for medical advice, and you should not take any action before consulting with a medical professional.