Best Sex Toys to Help You Squirt
Squirting – the sexual phenomenon which has seemingly divided scientists before time immemorial. Is it a real thing? Is it just pee? And is it normal? But most importantly, can anyone squirt? Although squirting seems to be a natural talent bestowed upon a lucky minority, there are tips, tricks and toys you can utilize to help you explore the wonderful world of squirting.
What is squirting?
WebMD defines squirting, or 'female ejaculation', as a "fluid expelled from the vagina during orgasm". However, not all vagina owners squirt during orgasms!
What is 'squirt' Made Up Of?
Perhaps the most contested question of them all. What is squirt? While many people assume that this curious fluid is just urine, recent studies suggest otherwise. According to Healthline 'squirt' is not solely pee but instead a combination or urea, uric acid, and creatinine that is released by the Skene's gland which is located at the lower ender of the urethra.
Can anyone squirt?
Unfortunately, there is no definitive answer to this question. A modern study suggests that the amount of vulva owners who can squirt is between 10-54% - but with such a large bracket, this doesn't tell us much. But in theory, any person with a vulva can squirt – it might just take a bit of practice! So don't be disheartened.
With the help of sex educator and adult toy expert Emma Hewitt we have found the best sex toys to help you get squirting!
Satisfyer Power Balls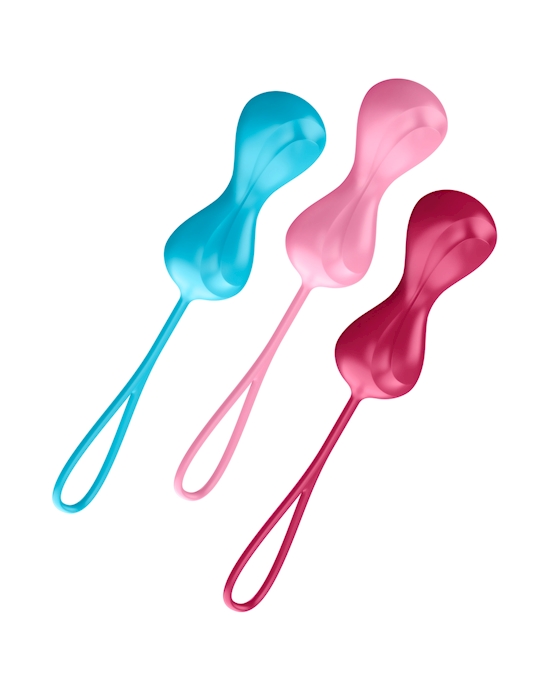 Satisfyer Power Balls$50.95Shop Now
Just like any new skill, practice is key! Training with Kegel balls can help to intensify your orgasms while also helping you gain better control over your pelvic floor – both of which can help you squirt!
Icicles Glass Wand NO 57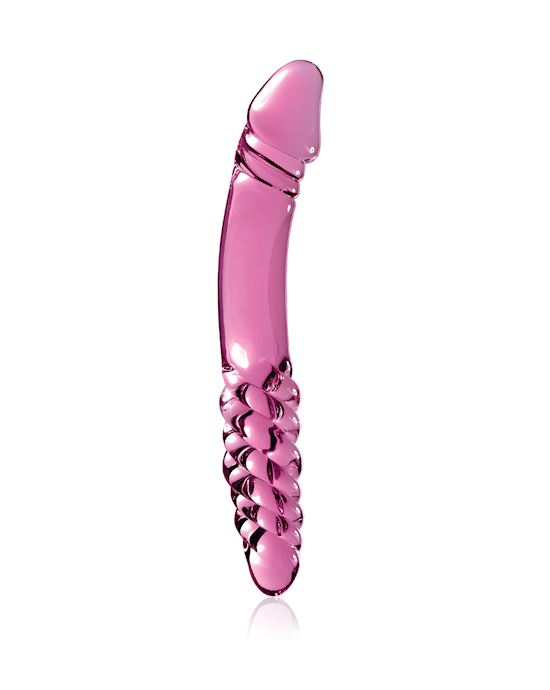 Icicles Glass Wand No 57$43.95Shop Now
When it comes to sex toys, exploring new textures and sensations is a great way of finding out what truly hits all your buttons. So, if you are on the hunt for a new form of pleasure that will tip you over the edge, then a glass sex toy is the way to go!
In a recent episode of the Electric Rodeo Podcast, sexpert Emma Hewitt interviews sex educator and world record holder for squirting volume, Lola Jean. Lola expresses her preference for glass sex toys for squirting, while acknowledging that it depends on the person. Firm in nature, glass toys are great for applying targeted pressure making them the perfect candidate for massaging the G-spot. Glass toys are also ideal for temperature play which is another fun way of exploring new sensations in the bedroom!
Hot Tip: Relaxation is key! If your mind is preoccupied or you are in a state of tension it will be harder for your body to squirt.
Satisfyer Vibes Yummy Sunshine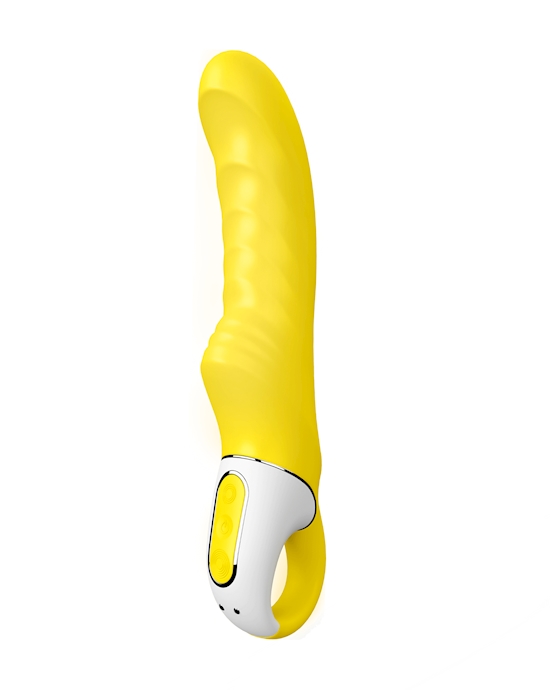 Satisfyer Vibes Yummy Sunshine$77.95Shop Now
Squirting usually comes from G-spot or clitoral stimulation, sometimes a mix of both! If you find yourself leaning towards G-spot stimulation, then the Satisfier Yummy Sunshine may be your new best friend. This pleasurably curved vibrator features a ribbed shaft, inclined tip and 12 thrilling vibrating programs. This toys ergonomic design directly targets the G-spot, which could be the key to unlock your squirting potential.
Hot Tip: When you are aroused, your G-spot becomes more prominent. So, ensure you are already turned on before exploring this sensitive zone for the best results.
"Gets me squirting every time" – Verified Purchaser
"I wish I could go back in time and put a towel down, because the second time using this toy, I squirted for the very first time... You need this toy in your life" – Verified Purchaser
Le Wand Petite Rechargeable Massager
For all the clitoral stimulation lovers out there, the Le Wand Petite Massager is an absolute must have. We might as well call this a magic wand because it is other-worldly. With 10 rumbly vibrations and six vibration patterns, we believe this wand has the magic touch you need to get you squirting.
Satisfyer Pro 2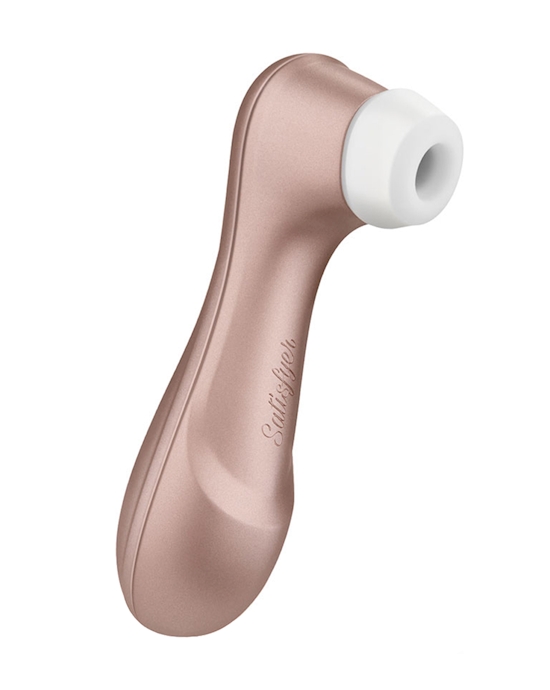 Satisfyer Pro 2 Next Generation$59.95Shop Now
Yes, we know that we have raved about and recommended the Satisfier Pro 2 a countless number of times, but when it comes to squirting, we simply could not miss it out. This fan favourite has been known to make people squirt, its just that good! Lola Jean believes that air pressure aka suction vibrators are a wonderful way to squirt on your own for the first time without penetration.
"It (suction vibrators) also proves that you don't need anything to be penetrating you or directly touching your G-spot in order to squirt," Lola explained.
This whisper quiet vibrator features 11 levels of breathtaking stimulation so you can sit back, relax and explore your body without anyone listening in!
"If you want to squirt, you need this toy!" – Verified Purchaser
"Made me a squirter! I love this toy! Highly recommend" – Verified Purchaser
Share Satisfaction Kama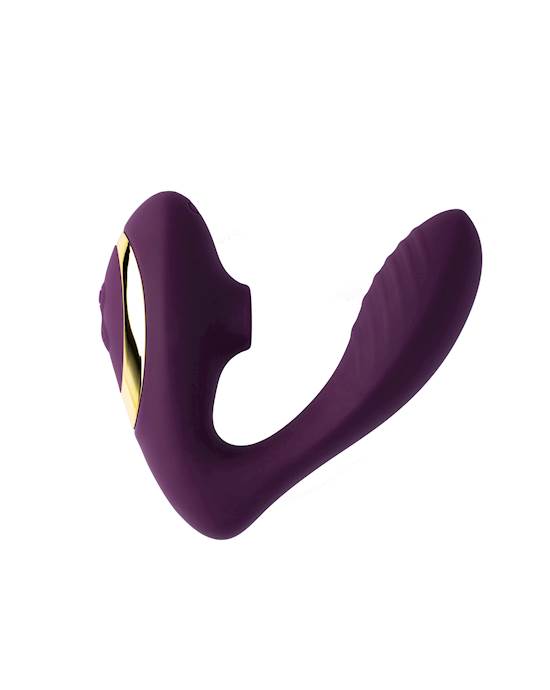 Share Satisfaction Kama$89.95Shop Now
Applying pressure to the G-spot while simultaneously stimulating the outer clitoris is a tried and true way to squirt for many vulva owner's and the best selling Kama by New Zealand owned brand Share Satisfaction does all the work for you! With 10 forms of vibrations and 10 modes of clitoral stimulation, this clever toy covers all bases for handsfree blended orgasms. If you are a lover of dual stimulation and are wanting to squirt, then the Kama is the toy for you!
"Had a very intense whole-body orgasm from it and not to mention I SQUIRTED! Never in my life has that ever happened." – Purchaser
Hot tip: Patience is a must. Some people will squirt on their first time, and others may take a couple of months or even years. Be patient with your body, have fun and don't spend all of your time focusing on getting that grand finale.
Liberator Décor Fascinator Throe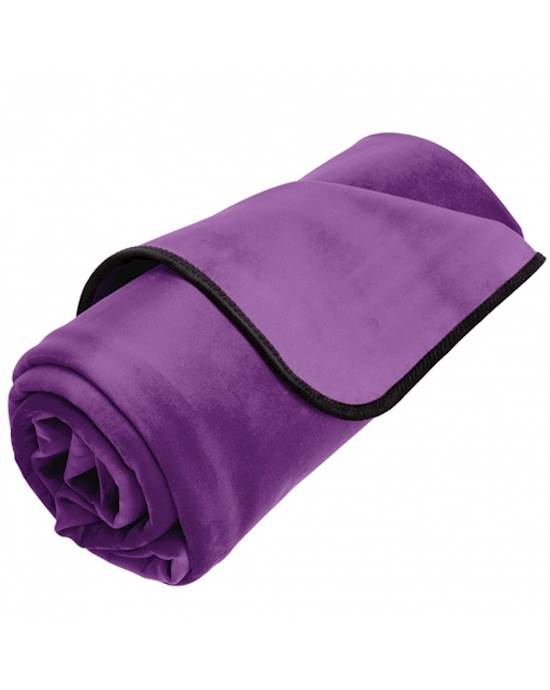 Liberator Decor Fascinator Throe$161.95Shop Now
Getting serious about squirting? The last thing you want is to ruin your sheets. The Liberator Décor Fascinator Throw is a super plush blanket designed to protect your sheets from any liquids during sex. Equally stylish and functional, this throw is the perfect sexessory for any squirter!
"If you are reading this because you're contemplating buying a sex blanket, BUY A LIBERATOR throw." – Verified Purchaser
At the end of the day, if you just can't squirt don't fret. Lola Jean reassures us that there are plenty of other ways to get the same level of enjoyment without squirting.
"If you can't you're not missing out on that much. There are a lot of great things that you can also do too. In the grand scheme of things, I like to say that cervical orgasms for me are way more enjoyable than squirting. So, focus on the things your body can do, not what it can't!" she explained.
Want to learn more? Check out The Electric Rodeo's Squirting 101 episode featuring Lola Jean!
Check out Adulttoymegastore's full range of sex toys to find something perfect for you!
Enjoyed this article and want to learn more? Read these next:
References
For more product examples - shop all our
sex toys
here.