A DOSE of Pleasure: Sex, Self-Love and Your Mental Health
Mental health is a finicky thing.
When it comes down to it, the things that influence my mood and anxiety can feel pretty intangible or unpredictable. Whether it be a situational trigger, a hormonal shift, or even just because the sun didn't shine for a few days—it can be pretty frustrating to feel that I have no control over what so easily shifts me from a state of happiness to one of sadness or apathy.
I take my medication. I get my eight hours of sleep. I go to therapy… so why is that sometimes not enough?
Unfortunately, sometimes the happy juices in our brain are just plain stubborn and need an even bigger kick up the arse in order to do their damn jobs.
So, what can we do? How do we seize control over the happy juices and make them work for us?
A DOSE of pleasure
First, we have to understand what we're striving for. If we want that happy feeling, we are going to need some happy chemicals, and I find that the easiest way to remember what those are is through the acronym DOSE.
Dopamine. Oxytocin. Serotonin. Endorphins... DOSE!
These are all probably pretty familiar words, and as chemicals they all do slightly different things in our body to help boost our happiness and wellbeing. Luckily, lots of research has been done to help us understand what activities can help boost our happy hormone levels, and in a delightful turn of events many of these activities are quite enjoyable… and sexy.
In fact, sex, either by ourselves or with a partner, is a great way to give us a DOSE of pleasure and boost our mood! I think it would be very easy to craft a date night or evening of self-care around nothing but happy hormone boosting fun.
So let's break it down.
D is for Dopamine
Our D chemical is a messenger for pleasure and reward in our brains. When it's released in big doses, it floods our bodies with positive feelings of satisfaction, which makes us more likely to repeat a behaviour, as we want to return for more and more of the dopamine kick.
We release dopamine when we exercise, when we get lots of good sleep, when we meditate, and when we listen to the music that we love!
O is for Oxytocin
Perhaps the most amorous of our four happy hormones, our O chemical can be anecdotally known as the love or cuddle hormone. Physical contact such as cuddling, kissing or sex has proven to increase production of Oxytocin in our bodies, particularly through orgasms.
A little Oxytocin goes a long way to increase bonds between people, and can be produced through cooking meals together, talking about your feelings with someone you trust, as well as… you guessed it, sex.
S is for Serotonin
Happy chemical S is the one with the job of helping regulate your mood, and also keeping other processes in your body, such as digestion, running smoothly.
Knowing how to influence your serotonin levels can help you influence your mood in those moments where it may seem a little out of your control.
Some ways you can integrate serotonin-boosts into your relaxation is through working up a sweat (exercise), massage, whether it be solo or with a partner, or potentially even through fantasising—as daydreaming and reminiscing about positive and pleasurable things has shown to encourage serotonin production in the brain.
E is for Endorphins
Research shows that endorphins play a huge role in how our bodies experience pain and pleasure.
Endorphins are automatically released when we experience pain, when we have sex, when we laugh with friends, when we indulge in chocolate and wine, or when we watch something that gets our hearts racing… the list goes on.
So, if you like a little pain with your pleasure, you can thank endorphins for that.
When endorphins are pumping through your body, they are usually hand in hand with one of the other happy chemicals.
So how can we hack them to improve our own pleasure and mood?
THE PERFECT DATE
Now let's imagine it's a Friday night, you've finished up a work week and you're feeling a little tense and in desperate need of a mood boost and TLC.
Take a moment to yourself. Maybe light a candle.
Meditate, if that's your thing. If not, simply try some deep breathing and start the flow of that dopamine when you realise that you have some time now to make yourself feel good. Whether it be an hour or a whole evening, any second that you seize to reward yourself is worth it.
Push that dopamine further. Play some music that really makes you feel yourself. A friend recommended Lizzo to me once when I needed to hype myself up, and I've had her on repeat ever since.
Now pour yourself some wine, or a cup of tea, anything that makes you feel warm and content. Make sure you're wearing something that feels good on your skin, and if you're relaxing with a partner, perhaps something a bit more intimate to help get you both in the mood.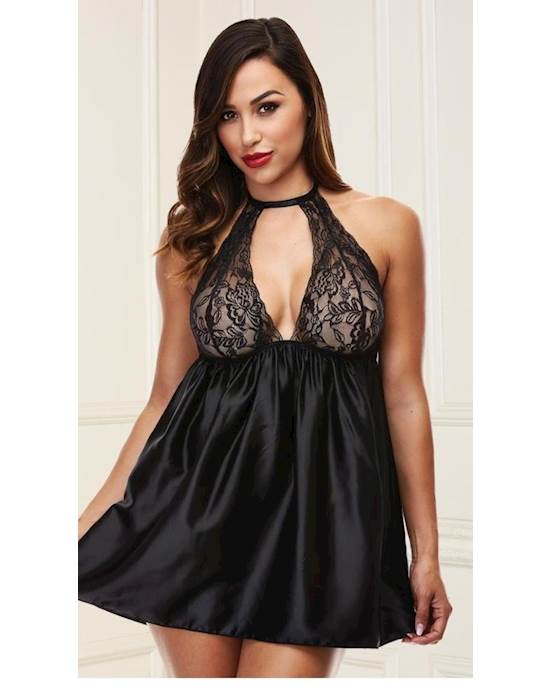 Sexy Lace Babydoll Set$48.95Shop Now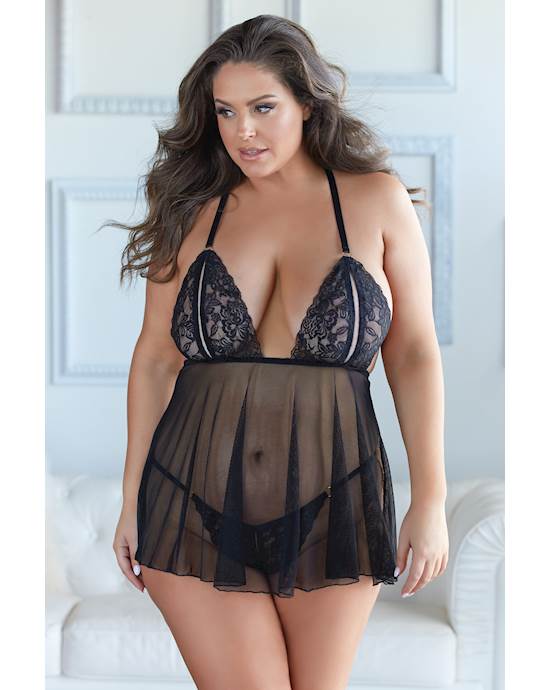 Allure Juliette Baby Doll And G-string$70.95Shop Now
Cook a meal with your date, or order something for dinner that you love.
Watch a movie or a show… whether it's explicit, or just something scary or exciting that gets your heart rate up.
Every little pleasurable thing that you do releases more of those good chemicals around your body—and every time you trigger that dopamine, you are wired to seek out those pleasurable things again and again.
And we haven't even got to the orgasm part of the evening yet.
Release some serotonin through a solo or partner massage, perhaps using the wax from one of those candles you lit earlier.
Seduce your partner. Laugh and fantasise with them.
If this evening is your time to be alone, then get out your favourite toys and take the time to explore your own pleasure. Here's my favourite: Kama – and if you planned for this evening, maybe you even ordered something new to treat yourself!
No pressure. No rush. The longer you draw it out, the longer those endorphins will stick with you.
When all is done, and you've come down from all the orgasms you can stand to have in one evening, take the time to indulge in aftercare. Talk about how things felt, have a hot shower, have a bit more chocolate, and prepare to have one hell of a night's sleep as those endorphin hits make you so very sleepy…
WINNING AN UPHILL BATTLE
We can't always win against our mental health. Sometimes it is an uphill battle, and even the little things can feel too hard. But the more we understand our bodies' workings, the easier it is to influence our brain's control over us.
So remember, DOSE.
A little kick of any one of those four could go a long way to make your day a little bit better—and if you just need an orgasm, some chocolate, or a nice hot bath… what have you got to lose?
Shop Adulttoymegastore's range of sex toys and get started on your self pleasure journey!
Read next:
Studies/articles referenced in this article
Hurlbert, D. F., & Wittaker, K. E. (1991). The role of masturbation in marital and sexual satisfaction: A comparative study of female masturbators and non masturbators. Journal of Sex Education and Therapy, 17(4), 272–282.
The Role of Masturbation in Marital and Sexual Satisfaction: A Comparative Study of Female Masturbators and Nonmasturbators David Farley Hurlbert &Karen Elizabeth Whittaker (2015)
Shulman, J. L., & Horne, S. G. (2003). The use of self-pleasure: Masturbation and body image among African American and European American women. Psychology of Women Quarterly, 27(3), 262–269.
Illustrations by Aimée Sullivan. Follow her on Instagram: @aimeeisokay
Content disclaimer:
The information in this article has been fact checked and reviewed for accuracy by Adulttoymegastore's team of content specialists and sexual wellness experts.
Adulttoymegastore does not provide medical advice, diagnosis, or treatment for illness. Any information published on this website, either by Adulttoymegastore or its authors, is not intended to be a substitute for medical advice, and you should not take any action before consulting with a medical professional.