10 Sexy Christmas Gift Ideas for 'Her' Pleasure
Christmas is creeping up on us once again, and you know what that means! It's time to start picking and choosing what to gift your significant other with this holiday season. But after such a hectic year, coming up with new gift ideas for that special someone might be at the back of your mind. But don't fret, we have the perfect solution: sex toys and intimate accessories!
Perfect for adding some extra cheer and a WHOLE lot of pleasure, sex toys are a great way to treat that special someone in your life this Christmas. And to help you navigate through the wide range of options, our sexperts have hand-picked our top 10 sex toys and sexessories guaranteed to get you a kiss under the mistletoe this holiday season!
But, before you purchase someone a sex toy for Christmas, there are a few things to be considered: What to think about before buying someone a sex toy for Christmas.
Please note: This guide contains a mix of sex toys designed for people with vulvas as well as products anyone can enjoy. We understand that not everyone who identifies as she/her has a vulva.
1. Womanizer Premium Eco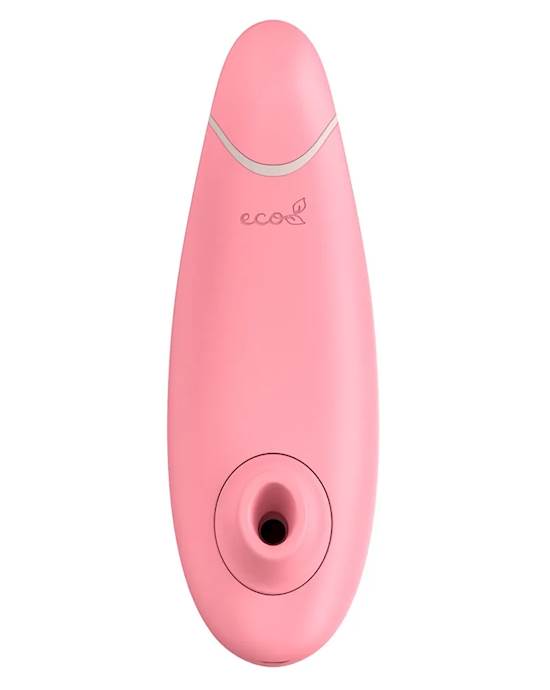 Womanizer Premium Eco $267.95Shop Now
Perfect for vulva owners who favor clitoral stimulation over penetration and care about the planet, the Womanizer Premium Eco is a revolutionary suction vibrator made from sustainable, renewable materials.
This gorgeous toy features innovative Pleasure Air Technology which provides contactless gentle sucking sensations. With 12 intensity levels, this suction vibrator has plenty of variety to match every mood. Luxurious, eco-friendly and incredibly satisfying, the Premium Eco is the perfect gift to treat your partner or friend with this Christmas.
2. Share Satisfaction Adda Rabbit Vibrator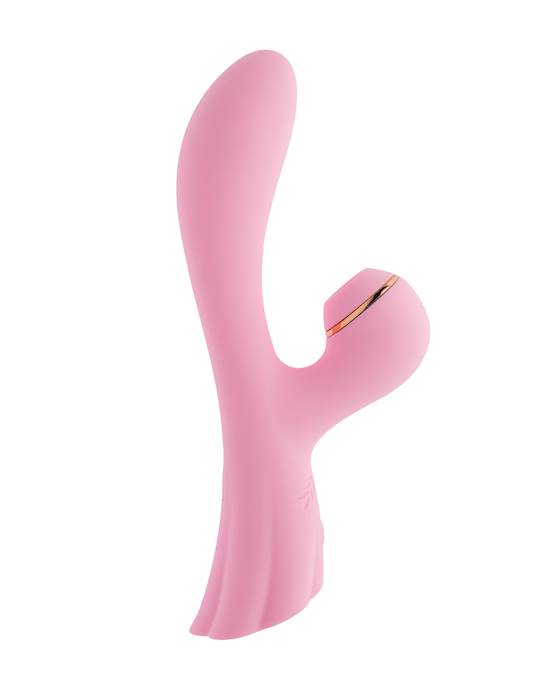 Share Satisfaction Adda Rabbit Vibrator $77.95Shop Now
If you have a special someone in your life who is a big fan of dual stimulation, then the brand new Adda Rabbit Vibrator by Share Satisfaction is the perfect toy to surprise them with this Christmas.
With the choice of two gorgeous colours, this beautiful rabbit vibrator features an elegantly curved shaft for some breathtaking G-spot action and a sensual clitoral stimulator for contactless pulsating pleasure on the clitoris. To make things even steamier this rabbit vibrator is waterproof so can be used in the shower for some wet and wild adventures!
3. Uberlube Luxury Lubricant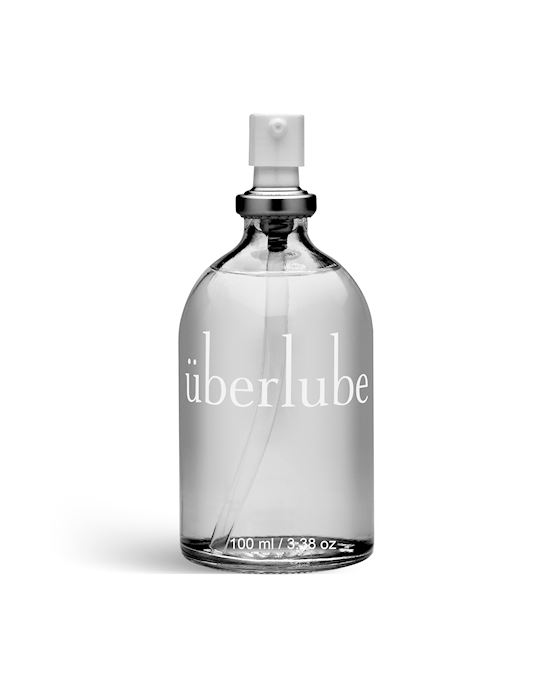 Uberlube Luxury Lubricant 100ml$52.95Shop Now
The perfect stocking filler, or cheeky secret santa gift, the best selling Uberlube Luxury Lubricant is back in stock… but we can't guarantee it will last long. This super thin silicone lubricant comes in an elegant and minimalist glass bottle making it bedside table friendly. But it's not just a pretty bottle! This lube is formulated to have a super light nonstick formula, while also leaving the skin feeling soft and moisturized. It's no wonder this lube is a fan favourite!
"Nice smell, nice taste, doesn't leave you sticky forever. It's simply the best lube we have ever tried." – Verified Purchaser
"Best lube ever and worth every dollar. Do not hesitate!" – Verified Purchaser
4. Satisfyer Silicone Plugs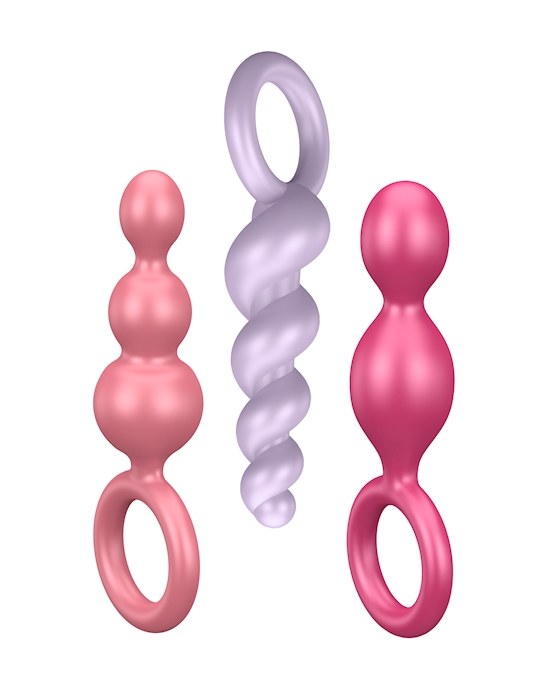 Satisfyer Silicone Plugs, Set Of 3$29.95Shop Now
Give the gift of backdoor stimulation this Christmas with the Satisfyer Silicone Plugs. These candy-coloured butt plugs are perfect for anal training and exploration. If your lover has been talking about exploring the world of backdoor play, then why not surprise them with this fun set under the tree.
"These toys are beautiful, and they slide in beautifully." – Verified Purchaser
5. Icicles Glass Butt Plug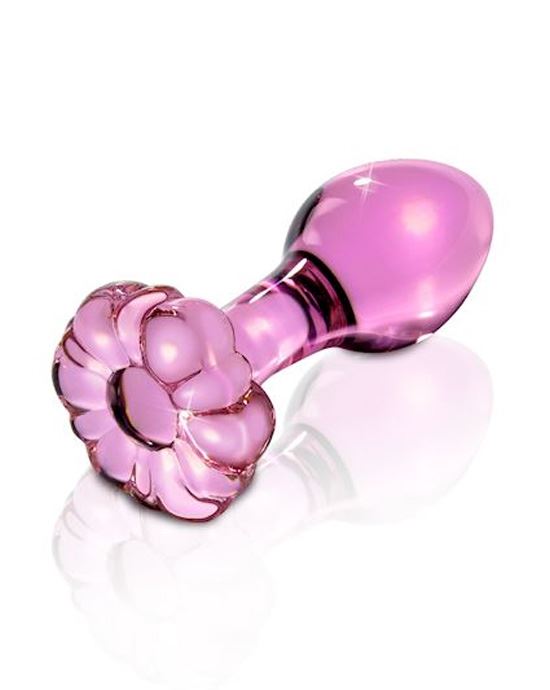 Icicles Glass Butt Plug No 48$48.95Shop Now
Treat your partner to a touch of luxury this Christmas with the Glass Butt Plug N0 48 by the masters of hand-crafted glass sex toys, Icicles. This beautiful flower shaped glass butt plug features a tapered tip for easy insertion and a bulb which provides extra sensation.
The ergonomically designed plug is crafted from hypoallergenic glass making it perfect for temperature play. Run this plug under warm water to heat thing up or dunk it in a class of cold water for a cool sensation! If your partner has already explored anal play, then this plug is the perfect gift to take things to the next level.
"Love this so much! Perfect for beginners and looks super cute in" – Verified Purchaser
"Perfect size, very pretty and easy to clean. One of my favourite items ❤" – Verified Purchaser
6. Lelo Soraya 2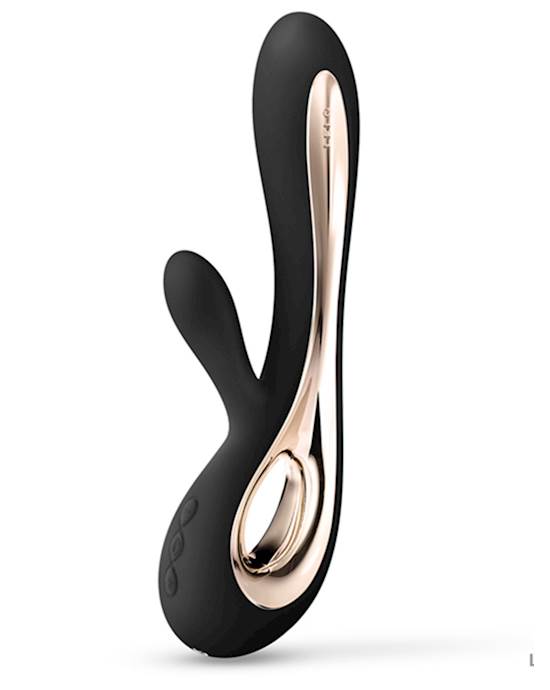 Lelo Soraya 2 $283.95Shop Now
Coming in three gorgeous colours, the Lelo Soraya 2 is a luxury rabbit vibrator perfect for indulgent Christmas gifting. Redesigned to enhance clitoral stimulation and redefine G-spot sensations, this toy is ideal for those who enjoy breathtaking dual stimulation. The Lelo Soraya boasts 12 versatile vibration settings and elegant gold colored detailing. If you know a certain someone who deserves spoiling this holiday season, then look no further.
Read More: The 21 Best Luxury Vibrators Totally Worth the Investment In 2021
"If you prefer the higher-end, quality-feel toys, then the Soraya is worth every dollar just for its design alone." – Verified Purchaser
7. Fifty Shades of Grey Pleasure Overload Greedy Girl Play Box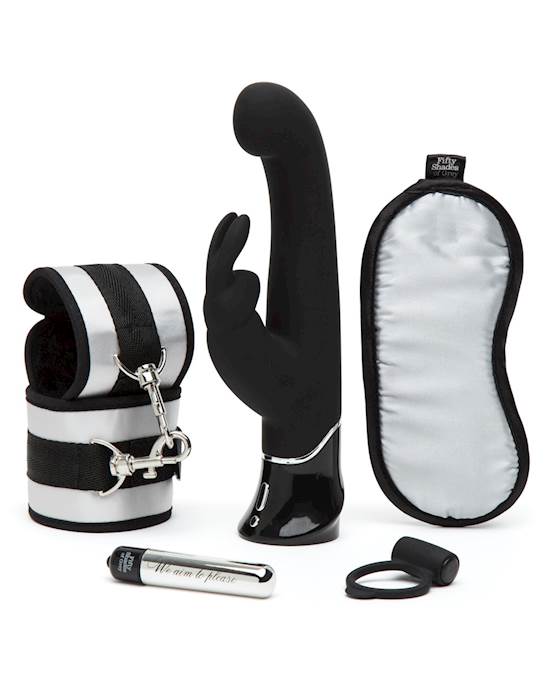 Fifty Shades Of Grey Pleasure Overload Greedy Girl Play Box$241.95Shop Now
If you and your partner have been floating the idea of introducing BDSM into your sex life, then the Fifty Shades of Grey Pleasure Overload Greedy Girl Play Box is the perfect way to put thoughts into actions this festive season. This light bondage kit features the five most popular toys from the Fifty Shades of Grey collection, making it the perfect way to ease into restraint play.
Want your own Red Room? Read more: 10 Best Sex Toys from Fifty Shades Of Grey's 10th Anniversary Collection.
8. Icicles Hand-Crafted Glass Flogger N0 38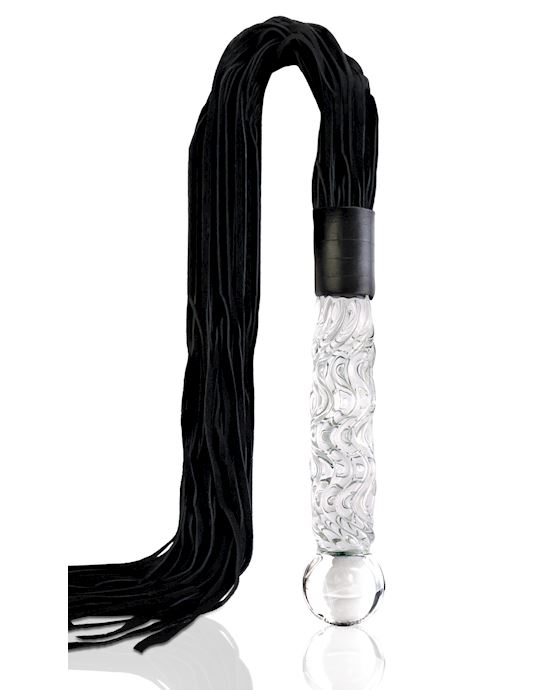 Icicles Hand-crafted Glass Flogger No 38$66.95Shop Now
Stylish, hand-crafted and incredibly stimulating the Icicles Hand-Crafted Glass Flogger N0 38 is the perfect toy to spice up your lovers Christmas. The genuine bull leather tresses are perfect for lightly teasing the skin before producing thrilling firm whacks while the textured handled feels nice and cool in the hand. But that's not all. The heavy-duty weighted glass handle doubles as a glass dildo for vaginal or anal play and can be heated or cooled for tempting temperature play. Both stimulating and stylish, this beautiful flogger is the perfect toy to treat your lover with this holiday season.
"Looks beautiful and packs just the right amount of sting when whipped and the glass handle has a lot of other pleasurable uses" – Verified Purchaser
9. Oil Of Love – Strawberry Dreams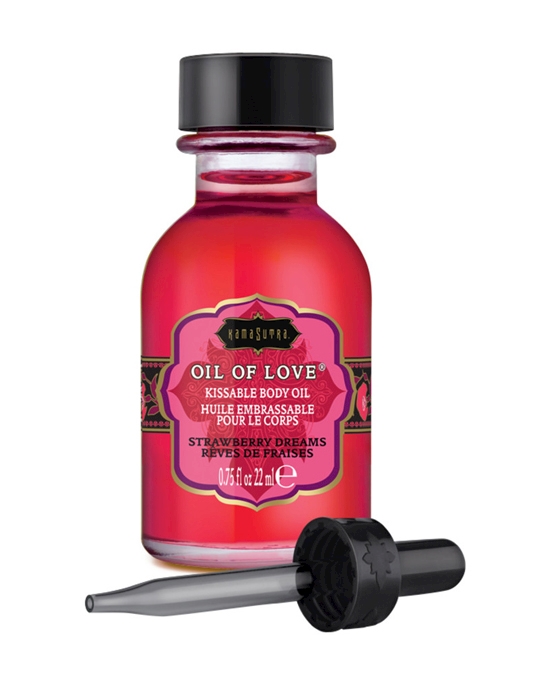 Oil Of Love- (22ml) - Strawberry Dreams$19.95Shop Now
TheStrawberry Oil of Love is the perfect intimate gift to treat your partner with this holiday season. This kissable, water-based foreplay oil warms on the skin with soothing blows and pleasurable kisses – and it taste delicious! Place it in her stocking or wrap it up under the tree, no matter how you choose to gift this oil, it is sure to bring a whole lot of pleasure.
"Bought for a lesbian couple where one of the ladies had no sexual experience and was unsure of the taste. This was great to aid breaking the barrier." – Verified Purchaser
"Very fun and tastes good, would recommend" – Verified Purchaser
10. Adulttoymegastore Gift Voucher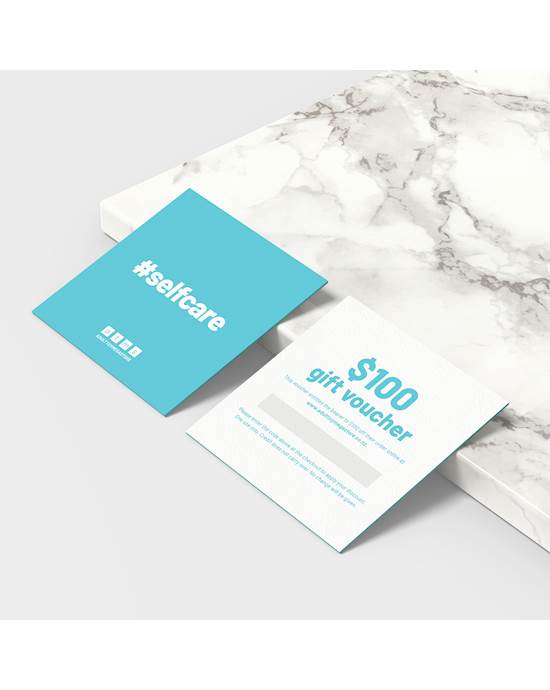 $100 Gift Voucher$100.00Shop Now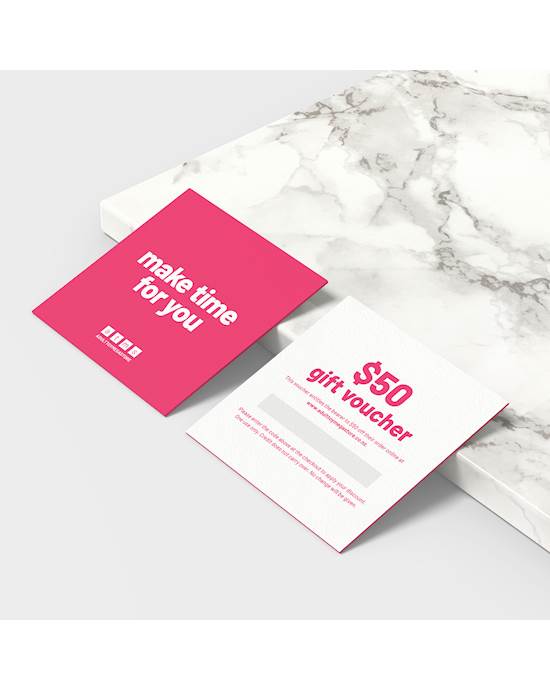 $50 Sex Toys Gift Voucher$50.00Shop Now
If you're not too sure what to gift your partner or friend this Christmas, then a adult toy gift voucher is the best way to go! These vouchers can be used for anything on site, so they can choose a gift exactly to their taste!
If nothing stood out to you on this list, why not check out Adulttoymegastore's full range of sex toys to find the perfect gift for your partner's pleasure this Christmas.
Read next:
Content disclaimer:
The information in this article has been fact checked and reviewed for accuracy by Adulttoymegastore's team of content specialists and sexual wellness experts. Adulttoymegastore does not provide medical advice, diagnosis, or treatment for illness. Any information published on this website, either by Adulttoymegastore or its authors, is not intended to be a substitute for medical advice, and you should not take any action before consulting with a medical professional.