Stone Sex Toys for Sexual Healing
Sex Toys carved from stone exist – and they're beautiful!
If you thought all sex toys were made from silicone, think again! Sex toys are now being carved from precious stones, and not only are they beautiful, but they're 100% body safe, super easy to clean, and are even believed to have healing properties!
One of the greatest aspects of investing in a stone or crystal sex toy is the fact that you could easily leave them on your coffee table, have your parents over, and they'd think it was an artistic ornament!
But, of course you shouldn't have sex with anything just for looks - there needs to be a deeper connection. That's where the healing properties of the precious stone adult toys comes into play.
Sex Toys for Sexual Healing
Crystals have been used for thousands of years because they're believed to have healing properties within them. Crystals have perfect molecular structure, which is why they have a positive effect on our electromagnetic field. It's also becoming widely known and accepted that our thoughts hold energy, so we can put our intentions into crystals with our thoughts.
So, if you have some kind of block with sexuality, or negative feelings, or trauma that you have experienced, putting an intention in the crystal during your practice is therapeutic to overcome these things and to open oneself up to love!
When you get that feelin', you need sexual healing - in the form of a sone or crystal phallus.
Here are some of the beautiful stone and crystal sex toys available at Adulttoymegastore, which allow you to take the phrase "sexual healing" to new heights!
Hand-sculpted D.2 Stone Granite Dildo
The D.2 Stone Granite Dildo is hand sculpted from polished Absolute Black Granite. The slightly twisted smooth shaft curves gently into a broad, flattened head for a fuller feeling and firmer stimulation. This dildo is a simply beautiful choice for anyone who loves natural materials, artisan craftsmanship or enjoys temperature play.
The stone dildo's unique shape, combined with the high quality of the stone, allows for light maneuvering, yet firm g-spot stimulation. The weight of this gorgeous piece puts the perfect amount of pressure against the G-spot and feels simply amazing inside the body. This unique dildo is suited for both partner and solo play.
Another great sex toy from this collection is the B.1 Anal Plug by sex toy company Laid. This butt plug is hand sculpted from polished Absolute Black Granite. Read the sexual healing properties of Granite below!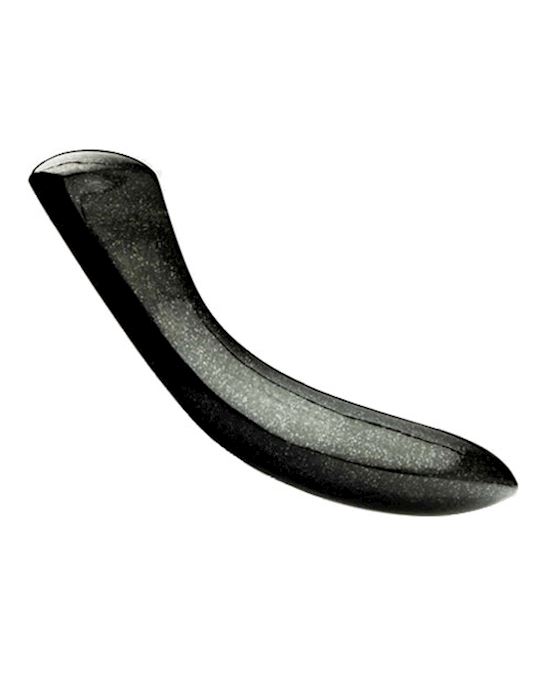 Laid D2 Stone Dildo Absolute Black Granite$267.95Shop Now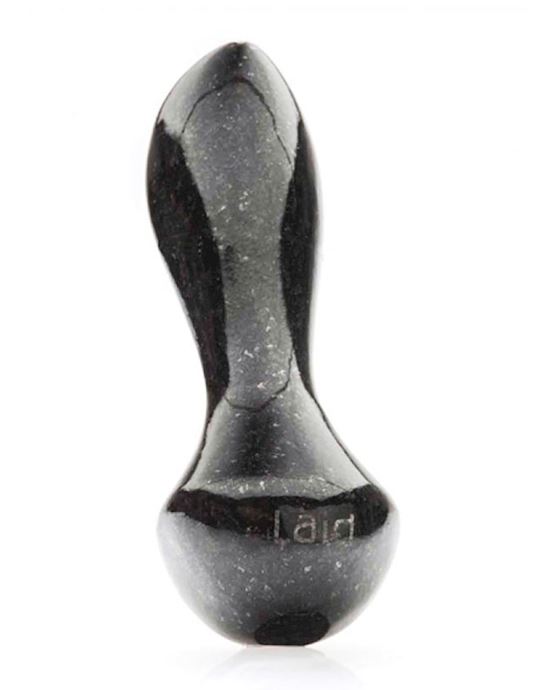 Laid B1 Stone Plug Absolute Black Granite$267.95Shop Now
Granite Sex Toy "Sexual Healing" Properties
Granite is composed primarily of quartz and feldspar. It also may contain Orthoclase, which is a form of feldspar which can form in plate-like layers, short prismatic crystals and tabular inclusions. Granite is an igneous rock and is formed from magma.
The elemental powers of water and earth, ocean tumbled granite is a unique stone combining the elements of the sea with the deep rooted foundations of the earth.
This stone is a great balancer of water and earth (emotions and practicality). It works on both the Base/Root and Sacral/Spleen Chakra as it grounds unstable or unsure emotions. Therefore, granite is wonderful for allowing for increased protection and abundance. Granite is a wonderful relationship balancer. It helps us to see and understand the big picture, so it's great for grounding relationships, promoting good health, and for dispersing negative energy.
Blue Pearl Larvikite D.1 Stone Dildo
The D.1 Stone Dildo is made of polished Blue Pearl Larvikite from Norway (also called Black Norwegian Moonstone.) Its unique shape combined with the quality of the stone allows for light maneuvering, yet firm g-spot stimulation.
Larvikite is a member of the Granite family. The name originates from the Larvik Fjord region in Norway, where this type of igneous rock is found. Larvikite is a protective and grounding stone. It is cleansing to the subtle bodies and facilitates a strong connection with the energies of Earth, helping to connect with the spirits of Nature.
Larvikite stimulates inner visions and enhances our psychic abilities. It allows us to see the past, providing clarity to visions of past life recall. Larvikite repels negative energy and increases our security in the strength of our own intellect, stimulates creativity and the exchange of wisdom.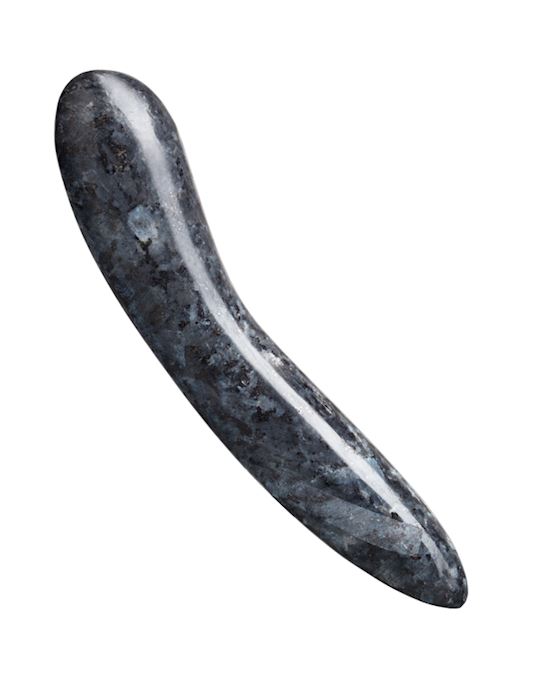 Laid D1 Stone Dildo Blue Pearl Larvikite$182.95Shop Now
Are you ready for some sexual healing?
If so, it's probably time you bought a sex toy carved from stone! Check out sex toys by Laid.
For more product examples - shop all our
sex toys
here.