How to safely use an anal vibrator
How to safely use an anal vibrator
Safety is key when it comes to butt stuff! The anus is a very sensitive area, which means it's important to ensure you think twice about what products your are inserting or using in the area, and that you are aware of some key precautions to keep in mind. Safe sex, is fun sex after all!
Whether you're just stepping your foot into the world of anal pleasure, or have butt plugs lining your windowsill, here are some top tips for using your anal vibrator safely!
What is an anal vibrator?
If you don't already know, an anal vibrator is an anal toy that, well, vibrates! Anal vibrators are perfect for helping stimulate the prostate, and can help lead to amazing anal orgasms too.
Like any other vibrators, anal vibrators come in a huge variety of colours, sizes, and shapes, so there is something for everyone!
Lubricant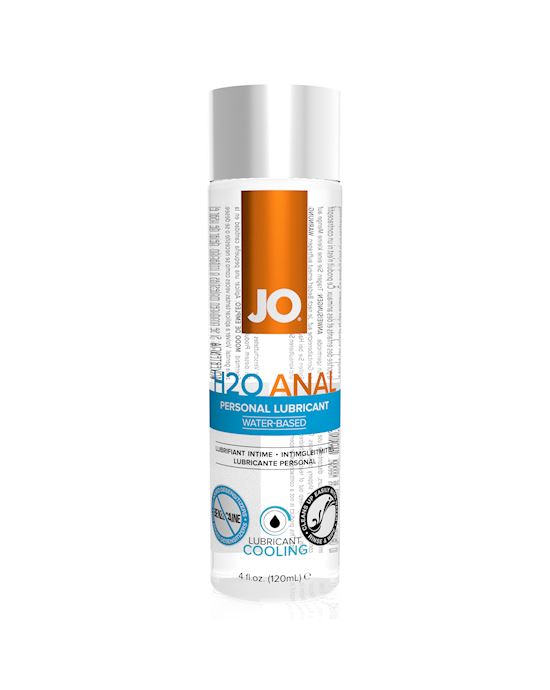 System Jo Anal H2o Lubricant Cool 120 Ml$24.95Shop Now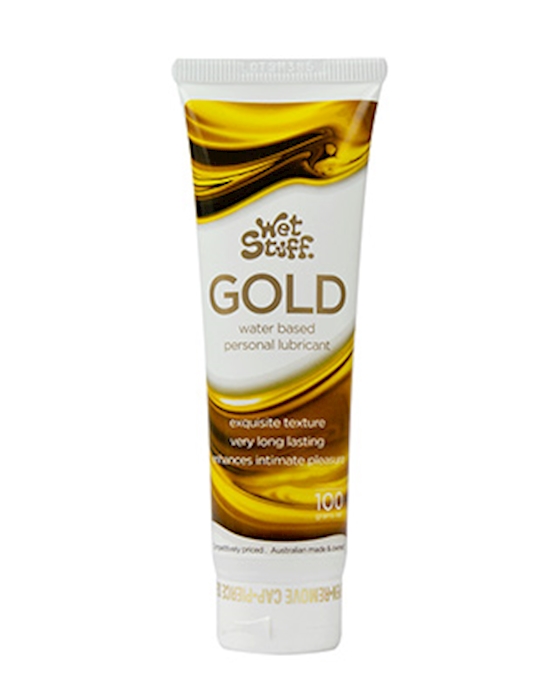 Wet Stuff Gold Waterbased Lubricant 100g$14.95Shop Now
First thing's first: lubricant. The anus is not self-lubricating, so it is essential to ensure you use plenty of lube when it comes to anything butt related. This ensures your new anal vibe will slip in easily, and will help prevent any pain or discomfort.
If you're using silicone toys, make sure you only use a water-based lubricant, as anything silicone-based can react with your toys and cause them to break down. When choosing a lube for anal play, pick something that is specifically designed for anal or that has a thicker and longer-lasting formula. This will keep everything well cushioned and ensure you don't have to constantly re-apply the lube – but if in doubt, don't be afraid to lather some more on!
Size matters
When it comes to anal toys, size does matter! It's not all "go big or go home" here. You need to start out slow and take your time, so your body can get used to the sensations and you can enjoy yourself for the entire journey. Remember, while anal play can be a little uncomfortable at first, it should never be painful! If something doesn't feel right, listen to your body and take a break. We don't want any injuries around here!
If you've never explored anal pleasure, start with your fingers before bringing any toys or people into the equation. This will help you explore by yourself with no pressure is a great way to feel more comfortable with anal play!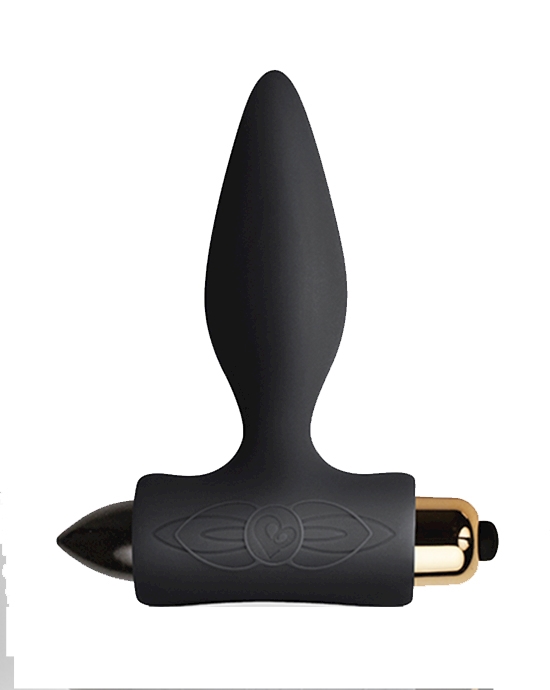 Petite Sensations Plug$33.95Shop Now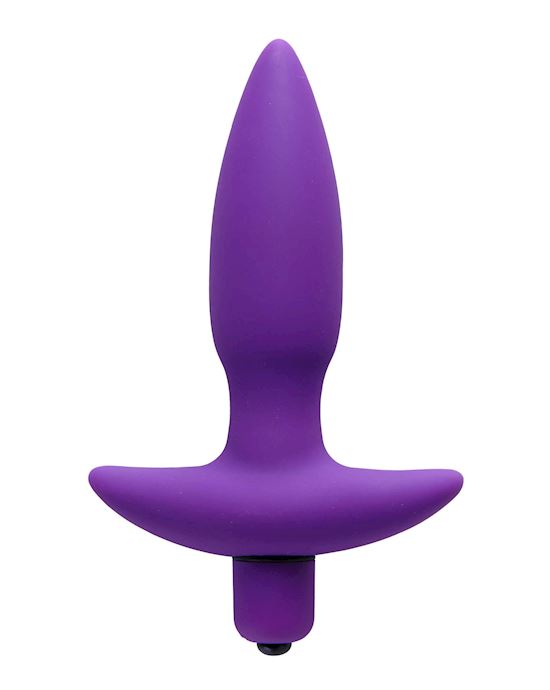 Aria Vibrating Silicone Butt Plug- Small$46.95Shop Now
Something small like the Petite Sensations Plug or Aria Vibrating Plug is a great place to start! With tapered tips and flared bases to ensure the vibes don't slip too far in, these are great options for those starting out.
Also remember- just because your new toy vibrates, doesn't mean you should use the vibrating functions right away! Try out the product without any vibration first to get the hang of the shape and feel. Then when you're ready for a little more pleasure, switch on the vibrations for even more fun!
Key design features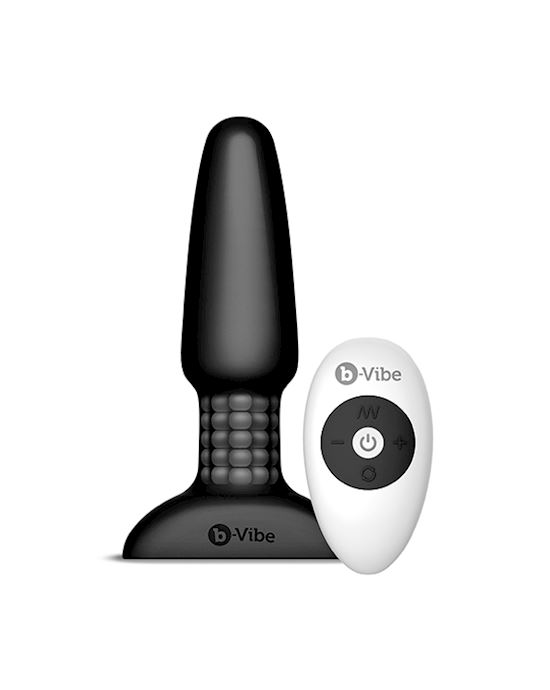 B-vibe Usb Rechargeable Rimming Plug$179.95Shop Now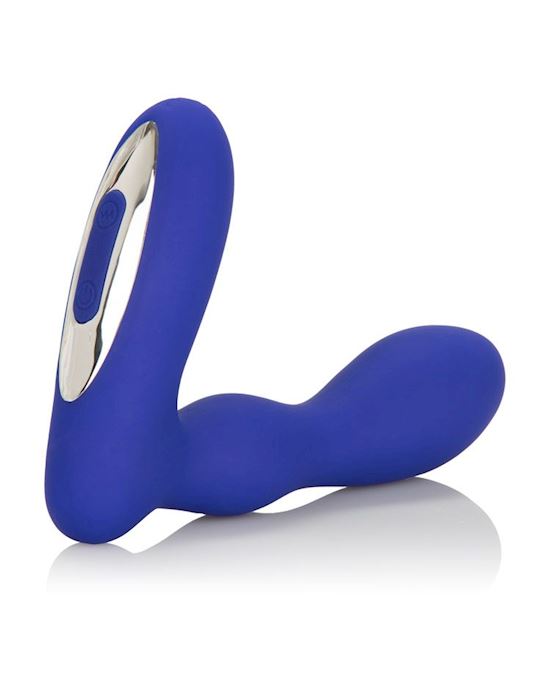 Silicone Wireless Pleasure Probe$69.95Shop Now
When browsing the anal vibrators for your new toy, make sure you are looking for something that has a tapered tip. This is essential for beginners as it will help with easy insertion, and make things a little more comfortable.
You also want to ensure the vibrator has a flared based. The anus can retract and 'suck' things in, but a flared based will prevent this from happening and keep your play time safe. A flared base can also help if you are interested in wearing your butt plug for a prolonged period of time once you are more experienced!
Hygiene 101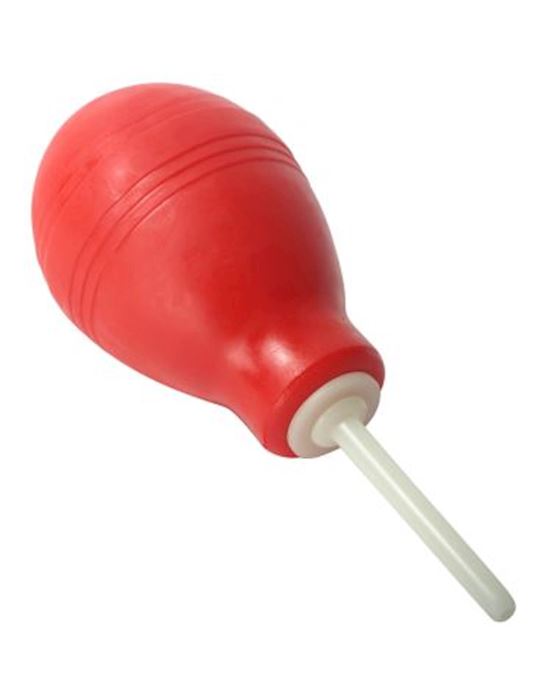 Cleanstream Enema Bulb Red$14.95Shop Now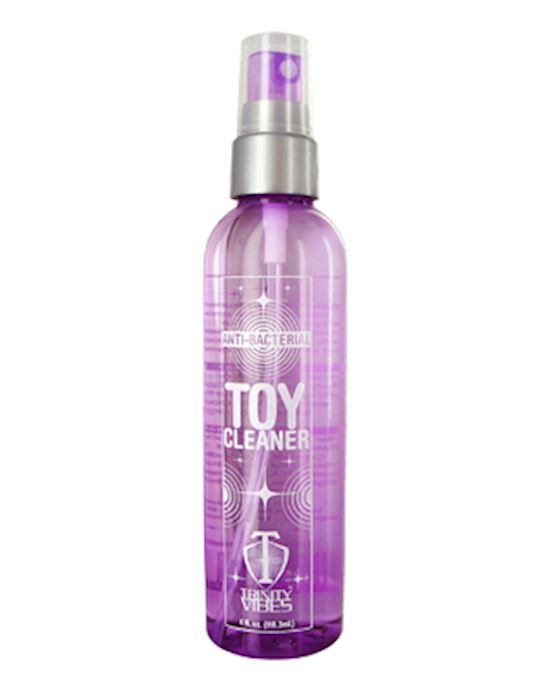 Trinity Vibes Anti-bacterial Toy Cleaner 4oz$24.95Shop Now
Obviously when it comes to anal play, you want to keep everything clean and hygienic at all times. In terms of keeping the butt clean, going to the bathroom before playtime and washing in the shower with warm water should typically do the trick! If you want a more thorough clean, you could also look at using an enema for peace of mind. But just remember – it's totally normal and ok if there's a little bit of poop during anal play! It's 100% natural.
Cleaning your anal toys after use is also super important to remove any bacteria and bodily fluids, plus it helps your toys last as long as possible! A simple toy cleaner and some warm water should be enough to keep your toys in tip top shape, but always follow the manufacturer's instructions too.
Want more?
Adulttoymegastore is an online retailer of sex toys distributing worldwide. ATMS was opened in 2009 and is still proudly New Zealand owned and operated, with over 8,000 products from more than 45 brands to choose from! We take great pride in providing the best products to thousands of happy customers, and have many benefits such as a loyalty programme, free samples, and personalised notes.
Adulttoymegastore has a huge range of sex toys including vibrators, dildos and cock rings for every occasion! With fast, 100% discreet shipping, and price guarantee, ATMS has everything you need to make good sex, great!