Beginners' Guide to Using and Buying Enemas and Douches
A Beginners' Guide to Enema and Anal Douches
While the anus is a super fun playground, we all know that it's also where poop comes from. And whilst there are a certain number of people who don't mind that - for many of us, poop and sex do not mix. When it comes to anal douching, for a lot of people its sole purpose is for peace of mind that when you start having some bum fun, there won't be any nasty surprises.
However, it's important to know that it is completely natural for accidents to occur and not to get embarrassed about it and just shrug it off! But I totally get that this is easier said than done, which is why I have put together a beginners' guide for all you need to know when it comes to anal douching.
So what exactly is an Anal Douche?
A douche, also known as an Enema, is a device used to introduce a stream of water into the body, usually vaginally or anally. Although douching is typically associated with the vagina, and enemas associate with the anus, in more recent years people have begun referring to enemas as anal douches - probably because it's an easier word to say!
Anal douches are a hygiene product used to clean out the rectum, typically prior to anal sex. Basically, water is administered through a douche device and then expelled back through the rectum and out of the anus, taking any unwanted debris along with it. A lot of people feel that a shower and wash of the anal area is enough before partaking in anal play. Many, however, like the additional reassurance that they are fresh, clean and good to go!
Want to read-up on anal play first? Check out these popular anal play articles:
There are 3 main types of douches:
Bulbs
Open flow shower bags
Water bags
Introducing the Bulb Douche
The bulb is probably the most common type of Douche and probably the cheapest and easiest to use. They are normally two piece kits – a squeeze bulb (usually made from rubber or silicone) and an insert nozzle which can either be solid – ABS, or flexible – silicone. How to use it is simple – all you need to do is fill the bulb with warm water, insert the nozzle into the anus and squeeze the bulb. The size of the nozzle determines the depth of the cleanse. The larger the nozzle, the deeper the penetration so the deeper the clean, whereas smaller nozzles provide more of a shallow clean.
One thing you have to be careful of is "suck back". Suck back can occur if you let go of the bulb while the nozzle is still inserted into the anus and this will result in all the dirty water inside the rectum getting sucked back into the anal douche.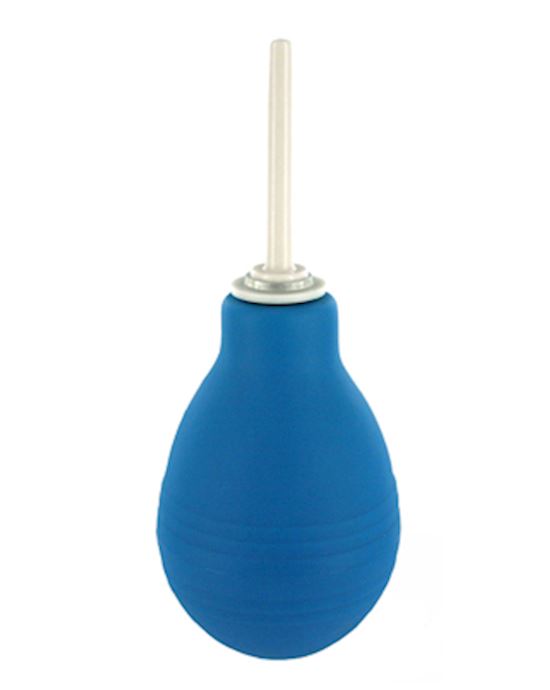 Cleanstream Enema Bulb$14.95Shop Now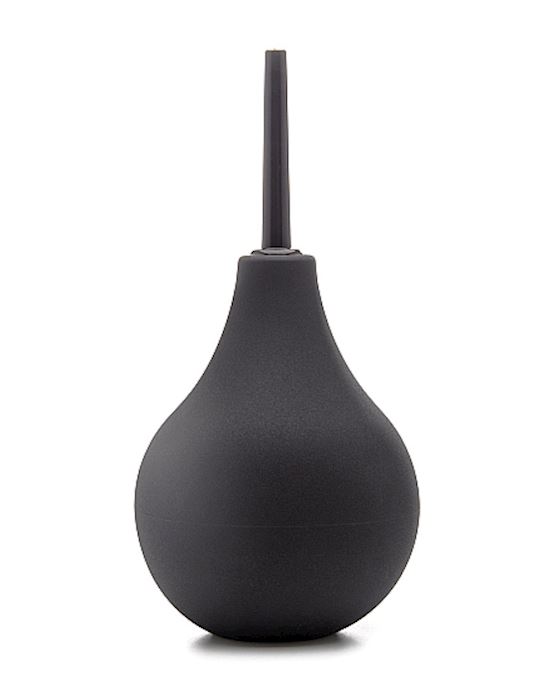 Anal Douche Large Black$69.95Shop Now
The Shower Douche
A shower douche will typically allow you to connect the device to your existing shower or bathtub tap. They can either be permanently attached, or attached when you need it. The great thing about shower douches is that you get a consistent flow rather and there is no possibility of "suck back". They also allow for a deeper clean because you have more water pressure. Of course pressure can become an issue as you don't want it to be too strong, so I recommend opting for a douche that allows you to adjust the pressure.
Shower douches are great for those who are experienced and enjoy deeper anal play. As they do tend to go deeper the bulb douches they will leave you feeling much cleaner and confident, which is exactly what you want right!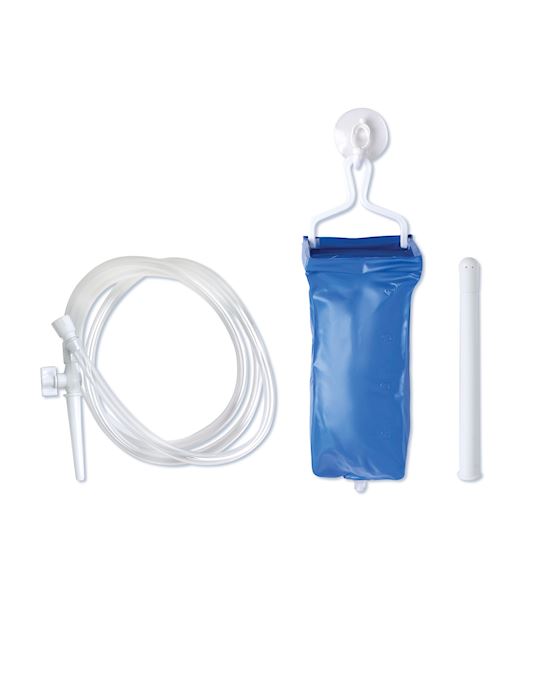 Fetish Fantasy Series Shower Unisex Douche$26.95Shop Now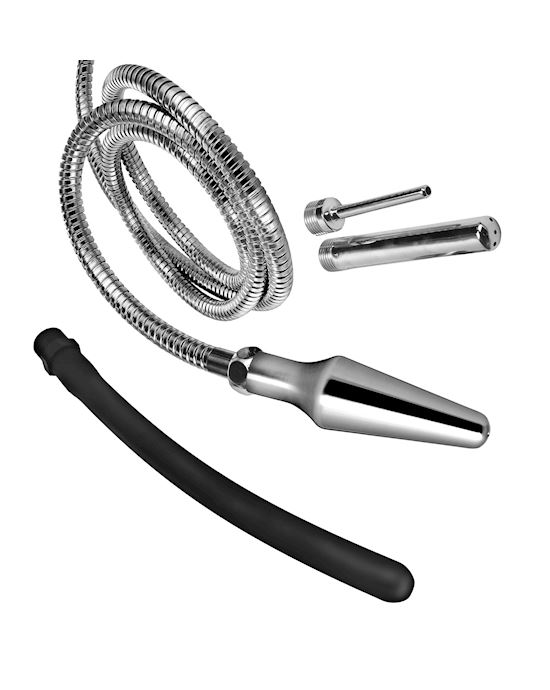 All In One 4 Tip Shower Enema System$173.95Shop Now
The Water Bag Douche
Water bag douches essentially combine the best bits of the bulb and the shower douches. The bag – often resembling a hot water bottle, is filled with water and then held high on a hook (a good place is around your shower head), and it has a long tube attached to the bag with a nozzle. Often they will come with an adapter to help adjust the flow of the water, whereas other times you may have to pinch the tube to stop the flow. As bag douches aren't permanently hooked up anywhere it makes them perfect for travelling, allowing you to douche whenever, wherever!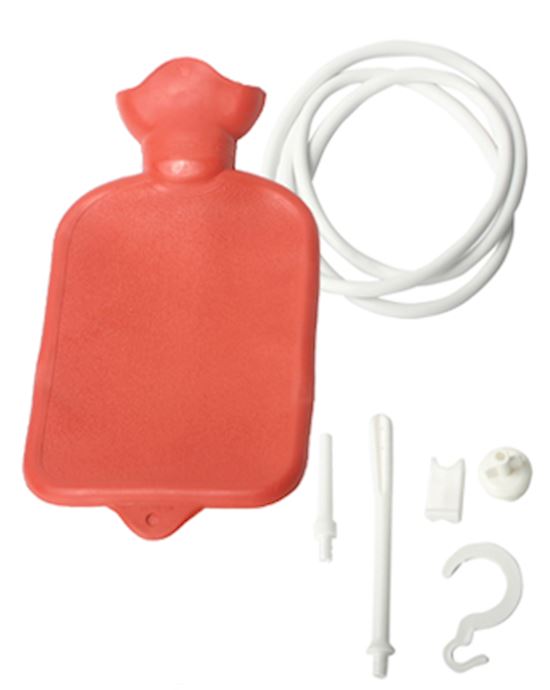 Cleanstream Water Bottle Douche Kit$32.95Shop Now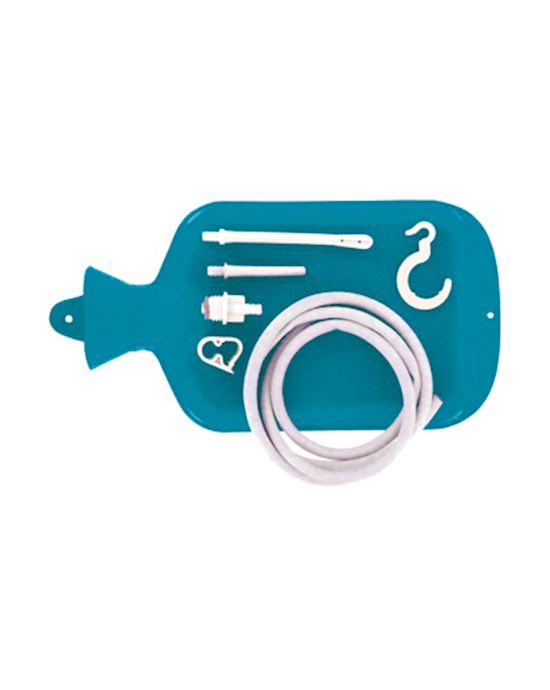 Cleanstream Water Bottle Cleansing Kit$39.95Shop Now
Are you ready to try an Anal Douche?
Anal douching isn't for everyone and that is completely fine! It's important to remember that accidents do happen during anal play, and there is nothing to be embarrassed about, but investing in an anal douche can help to prevent any mishaps by giving your rectum a good cleansing. Everyone knows the risk of having a little bit of bum fun and if you do ever find yourself in a sticky situation, don't let it worry you – you're only human!
Browse Adulttoymegastore's range of Anal Douches and Enemas here!