Six Ways to Wear Crotchless Lingerie That Will Make Every Woman Feel Instantly Sexy
While the biggest pro of crotchless lingerie may be that it doesn't need to come off when the moment of passion strikes, we've found six of our most popular and best-selling styles that will make you feel sexy, confident and lush – whether you have a lover waiting in the bedroom, or you are a woman who just knows what she likes.
G-String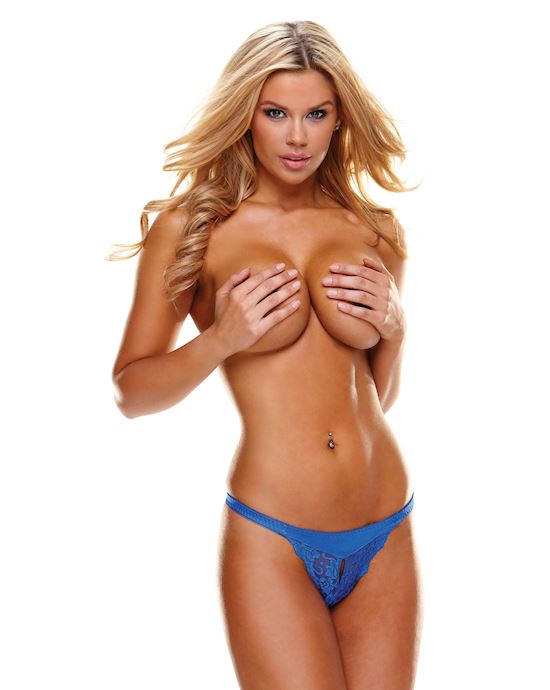 Crotchless Lace Thong$7.95Shop Now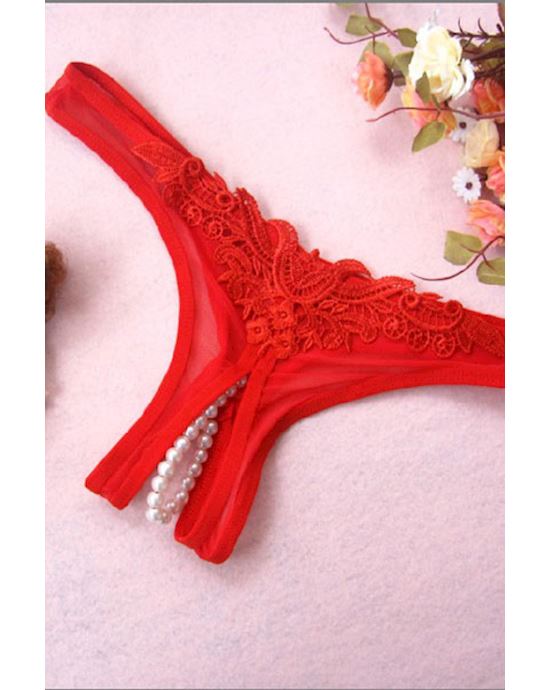 Crotchless Naughty Pearl G String Small$8.95Shop Now New to crotchless? You can't go past the simple but classic crotchless G-string. The soft satin and lace design is comfortable to wear and adds a subtle sexiness. Looking for something a little bit extra? Add a row of peals for an indulging twist that will stimulate your clit with every move.
Panties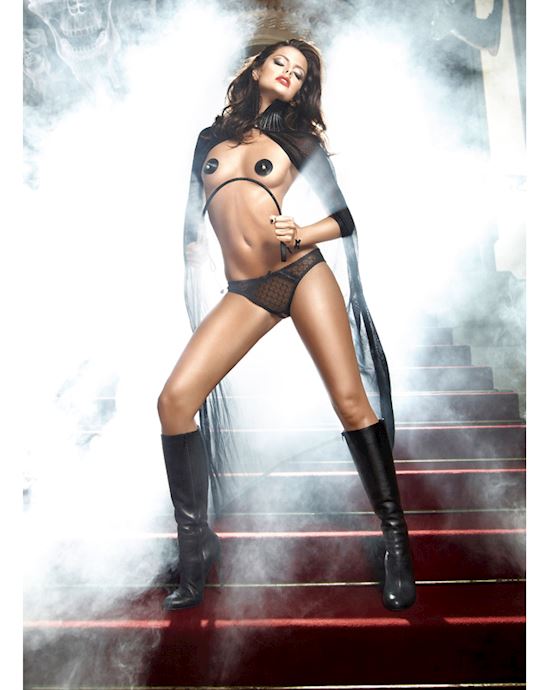 Mesh Crotchless Panty$25.95Shop Now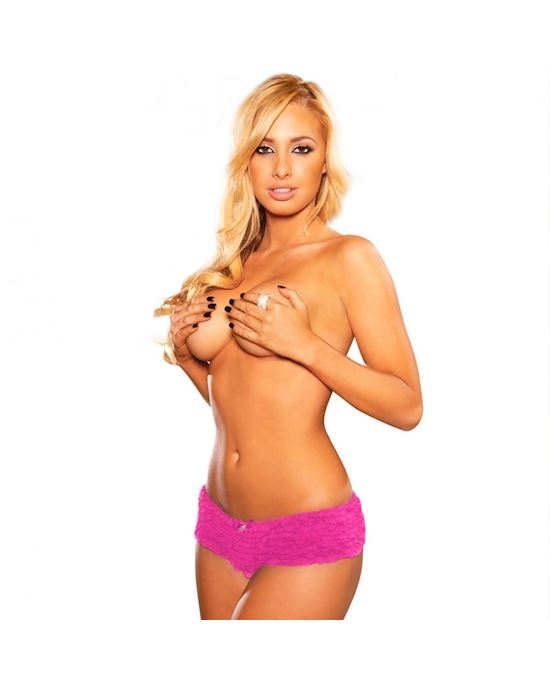 Crotchless Ruffle Booty Shorts$16.95Shop Now Up the game with these semi-translucent Mesh Crotchless Panties. Featuring a delicate diamond pattern, the open-body style is as eye-catching and seductive for a lover as it is for the single ladies when they catch their reflection in the mirror. Looking to add a bit of cheeky character? Hustler's Crotchless Ruffle Booty Shorts Sexy bring a playful twist to the day with their boyshort-style rumba ruffles, complemented with a satin bow.
Vibrating Panties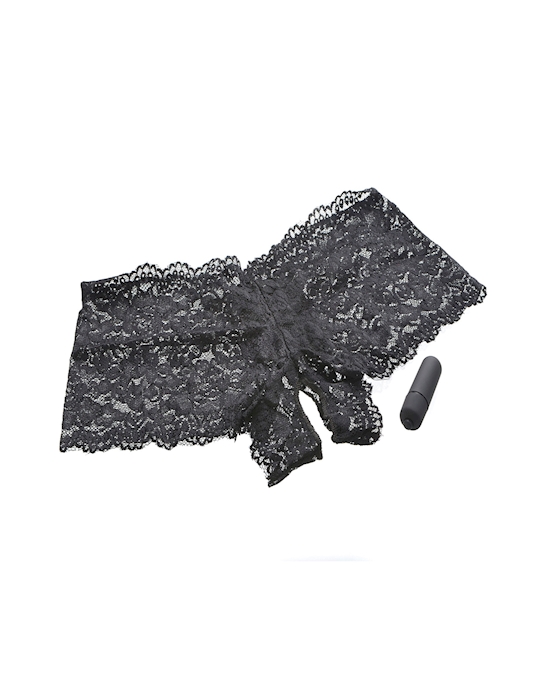 Adam & Eves Vibrating Crotchless Panty$70.95Shop Now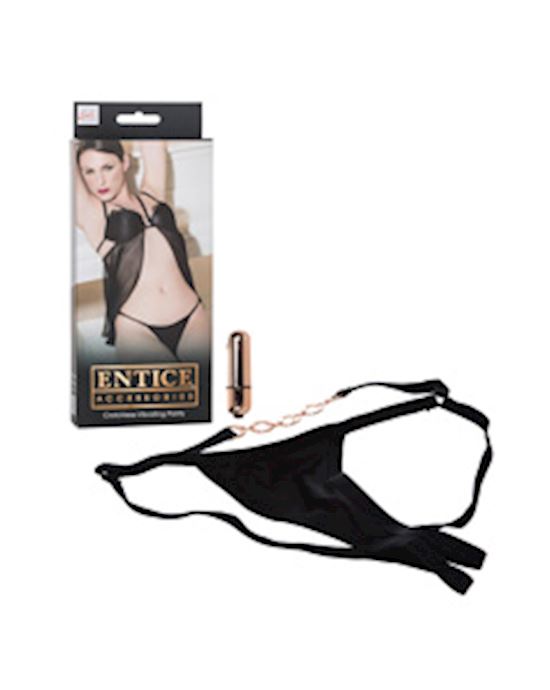 Entice Crotchless Vibrating Panty$24.95Shop Now What do you get when you combine the classic sexy elegance of lace with the discrete thrill of a bullet vibe? Adam and Eve's Vibrating Crotchless Panty. Made from extra soft lace that complements the female figure, the panties feature a hidden pocket above the crotch to conceal a 3-speed push-button controlled bullet vibe that cycles through its vibrations – low, medium and high – as you wear the panties. Likewise, Entice's Crotchless Vibrating Panty features a water-proof vibrating stimulator concealed in a G-String with adjustable side clasps and a designer rose gold chain along the rear band.
Like all sex toys, the vibes and stimulators need to be treated with care. You'll need to remove the vibe before you wash the panties. It is best if you wash the lingerie separately, by hand, in cold water.
Body Stockings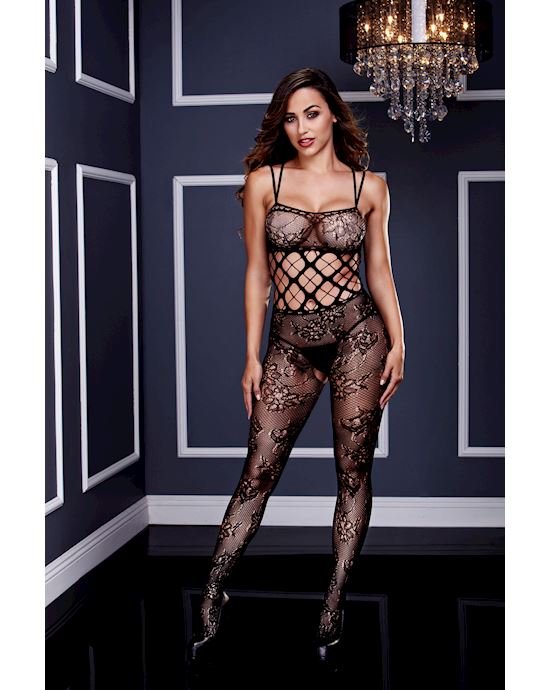 Racerback Double Strap Crotchless Lace Bodystocking O/s$14.95Shop Now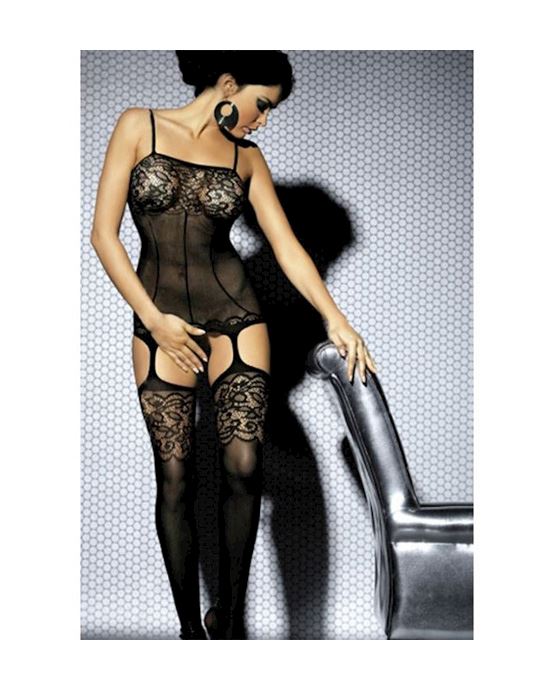 Black Intimate Lace Detail Bodystocking$17.95Shop Now Do you have an eye for detail? Add an essence of elegance and class to the bedroom with these stunning crotchless body stockings. Featuring figure-hugging designs that accentuate your curves, the Racerback Crotchless Lace Body Stocking strikes the perfect balance between leaving little to the imagination and enticing eyes with its intricate floral lace patterns. While the Intimate Lace Detail Body Stocking can be worn under clothes for those secret surprises. Both pieces are made from high-quality materials that are soft on the skin.
Strap on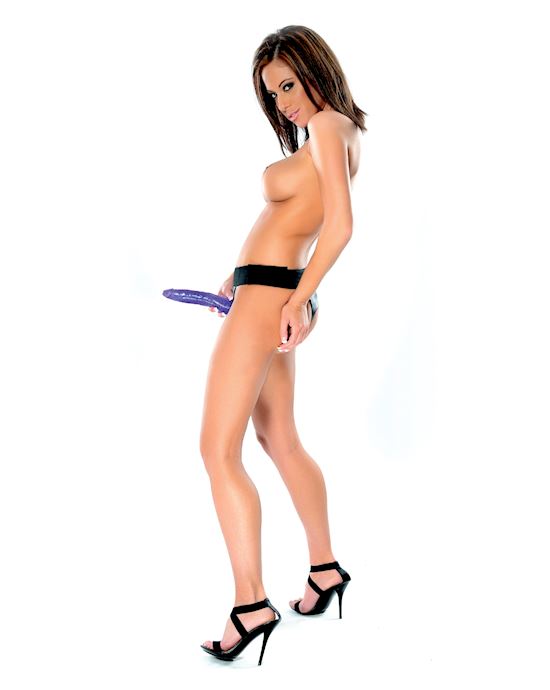 Leather Crotchless Strap On W Dildo$79.95Shop Now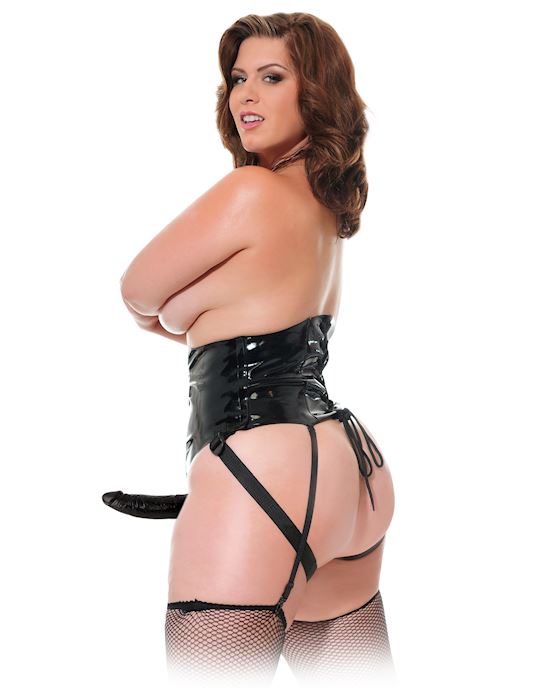 Ff Plus Size Crotchless Strap On$117.95Shop Now Featuring a unique and simple design, Fetish Fantasies' Leather Crotchless Strap On comes with a phthalate-free dildo and silk love mask, perfect for couples and lovers looking to add some spice and passion to the bedroom. Ready to up the ante and explore your fantasies? Fetish Fantasies' lace-up corset doubles as a strap-on harness comes complete with a soft satin love mask, phthalate-free dildo, black fishnet stockings and samples of lube and toy cleaner. The generous cut, versatile style, and adjustable corset make the piece a flattering fit for most body types and sizes.
Bra Sets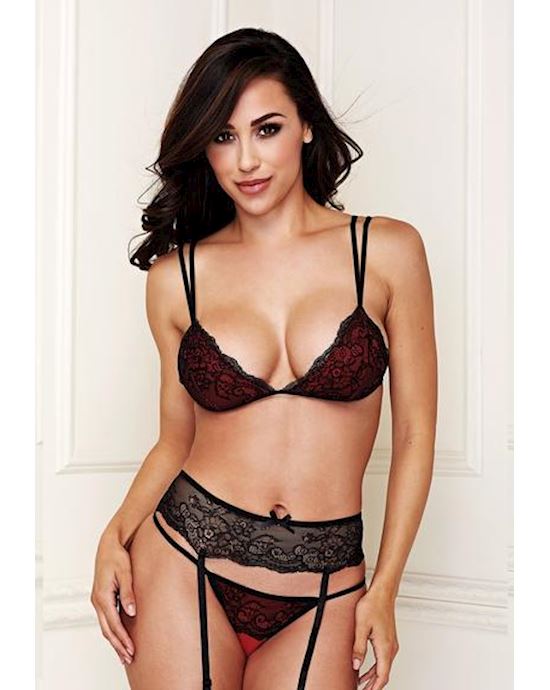 3 Piece Strappy Lace Bra Garter & Crotchless Thong Set$24.95Shop Now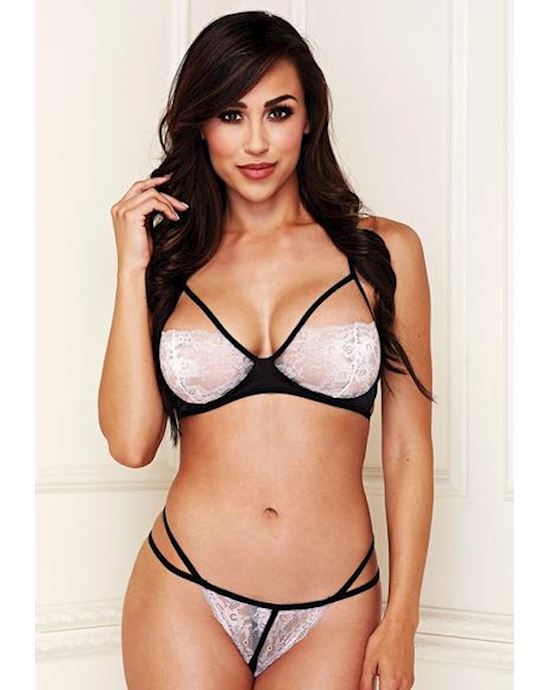 Lace Strappy Bra With Crotchless G-string$19.95Shop Now Cue the lace and pair your crotchless G-string with a matching bra or 3-piece set with a garter belt. In the mood to revel a little or a lot? It's your choice. The Lace Strappy Bra with Crotchless G-String comes with a traditional string-bikini style G-String, while the 3-piece Strappy Lace Bra, Garter and G-String feature fuller detailed bottoms.
What is your go-to lingerie? Let us know in the comments below.