How to Use a Butt Plug Tail
If you have ever explored the wonders of anal play you are likely to have come across something called a 'butt plug tail.' These are anal toys that have animal tails attached to the base of the plug rather than a handle or pull-ring. Butt plugs are great for anal stimulation, prepping for anal sex, and tail butt plugs are perfect for role play.
Preparation
As with any form of anal play, lube is integral. When inserting a butt plug it is important to lube your fingers and the plug itself to make insertion as easy as possible. It is almost important to consciously relax your sphincter muscles as they tend to contract involuntarily. Make sure you're using the right kind of lube for the toy you're using.Water-based lube is usually your safest bet as it doesn't interact with silicone toys like a silicone-based lube might. Once you've lubed up your fingers, gently insert them into your anus and slowly stretch yourself by working your way further in. Go slow! Remember, the whole point of using sex toys is to feel good, so if you start to feel pain at any point, stop.
Insertion
Great! You're now lubed, stretched and reaching for your favourite tail. Add some lube to the tip and body of the plug and slowly begin to insert it. Lying on your side and bringing your knees up, or standing with your foot on the side of the bath can make putting your butt plug in a lot easier! Remember to consciously relax your sphincter muscles and don't force the plug in. If you find your muscles tightening, simply hold your plug in place and wait for them to relax again.
Wearing it
The most polarizing difference between a 'traditional' butt plug and a tail butt plug is the presence of a fluffy, bulky, and often pretty long tail. This means it isn't the most discreet kind of anal toy. Animal tail butt plugs are often reserved for wear in the bedroom for roleplay or even around the house where pants aren't necessary. So, if you fancy wearing your favourite cat tail butt plug, clear your schedule and get ready for a no-pants party in your house! You can leave your butt plug in for an extended period of time, just make sure you remove it periodically to add some more lube so you don't experience any discomfort. While wearing your butt plug you can manipulate it backwards and forwards for a prostate massage or simply leave it in and fall in love with the feeling of the natural weight of the toy inside you.
Removal
When removing your butt plug it is still important to take your time. If you find it more comfortable to lie on your side or raise a leg when removing your plug, do so. Relax and slowly work the plug out. Remember to take deep breaths and consciously relax your sphincter muscles. Once you've removed your toy give it a wash with a sex toy cleaner and leave it to air dry.
If you're interested in trying out an animal tail get started with one of these toys here.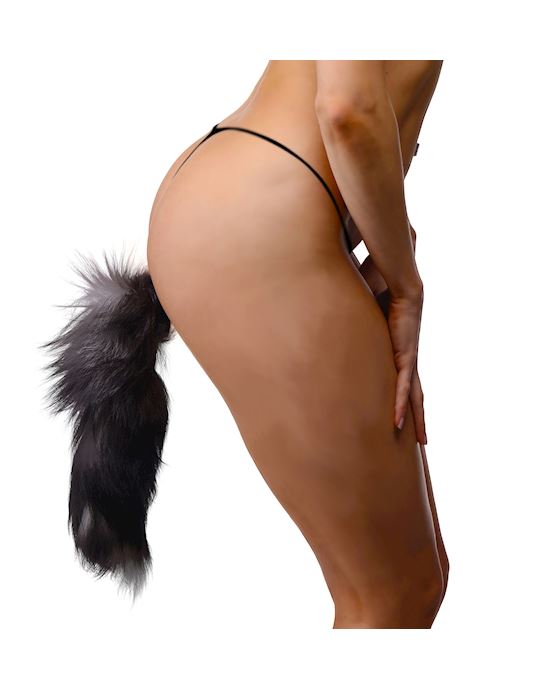 Fox Tail Anal Plug$62.95Shop Now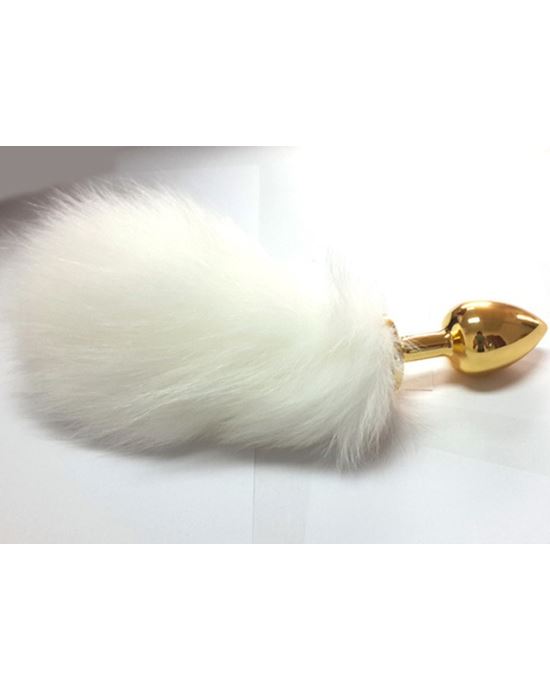 Rabbit Tail Butt Plug Gold$72.95Shop Now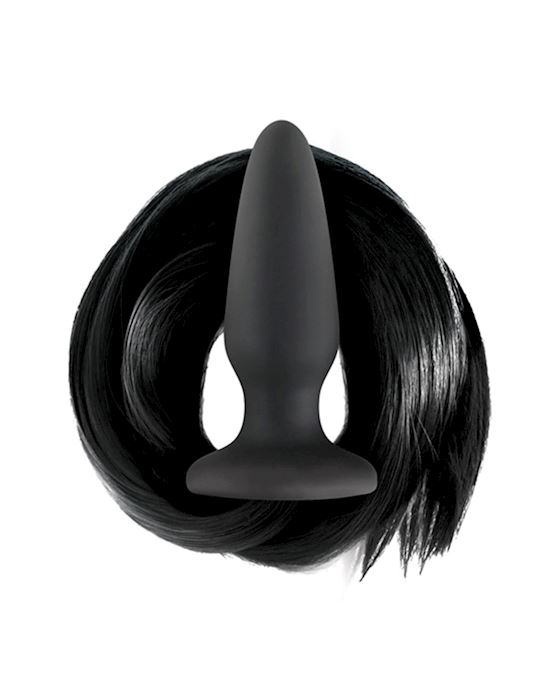 Filly Tail$42.95Shop Now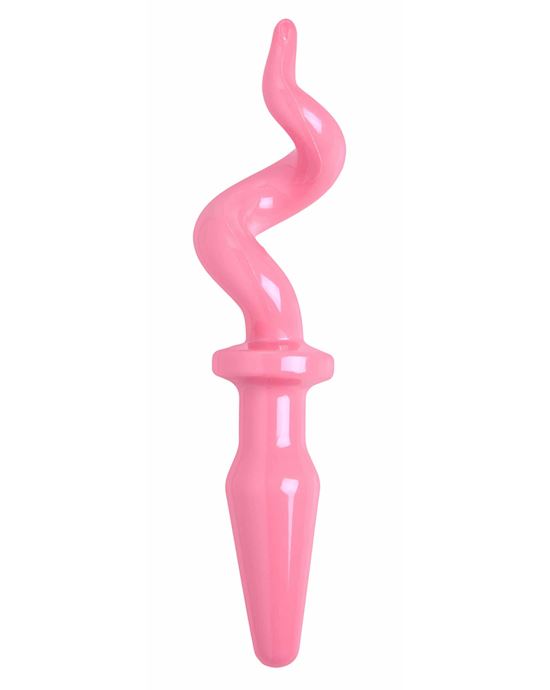 Pig Tail Butt Plug- Pink$39.95Shop Now
One of the most popular types of butt plug comes in the form of faux fur! For starters, butt plugs come in a variety of shapes and sizes. So, if you think there isn't one out there for you, think again! One type of butt plug that is particularly popular, is faux fur butt plugs! Not only are these toys aesthetically pleasing, they are also vegan and animal friendly, given the fur is faux. Many people simply love the look that fur butt plugs provide. For some, it's a fetish, and something they find attractive for a partner to wear. So, whether you're looking to bling up your butt or just add an extra flair into your sex life, faux fur butt plugs are here to make a statement!
The 10 Best Fox Tailed Butt Plugs
Take a walk on the wild side with fox tailed butt plugs. Here's the top ten categorised by material, shape and length.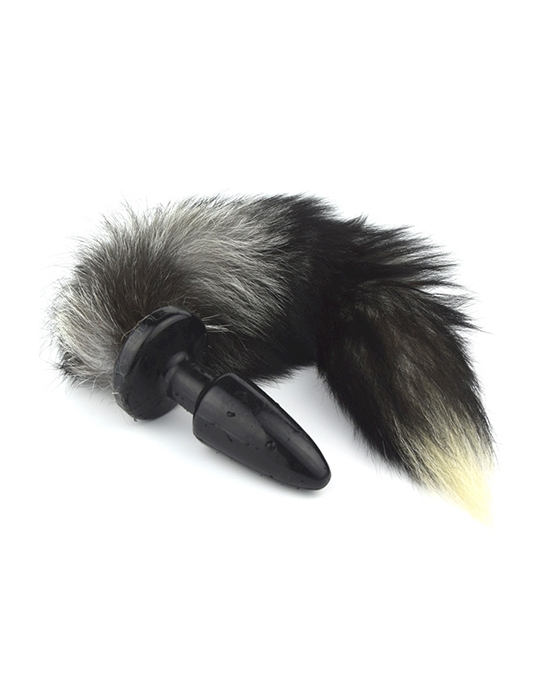 Silicone Butt Plug With Tail$39.95Shop Now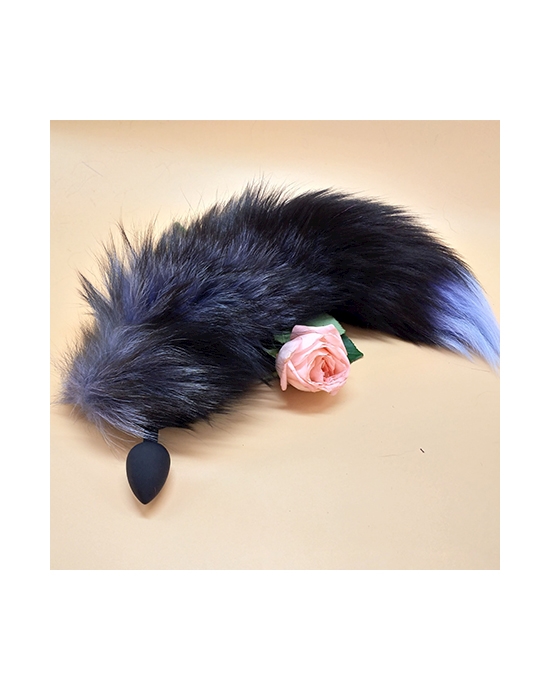 Silicone Butt Plug With Black And Blue Tipped Tail$27.95Shop Now
Silicone butt plugs are the easiest way to become a foxy mama! So easy to insert, affordable and clean, they slide into the anus easily. Be sure to use either of these Silicone Butt Plugs with a water-based lubricant, as other lubricant will degrade the toy.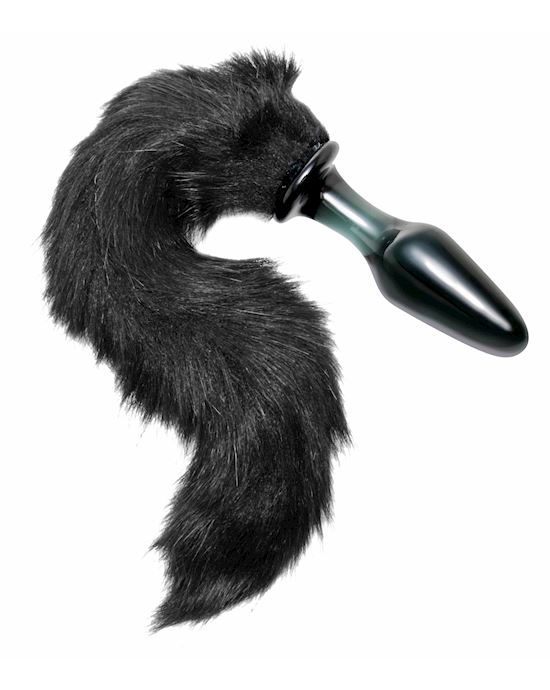 Midnight Fox Glass Butt Plug With Tail$52.95Shop Now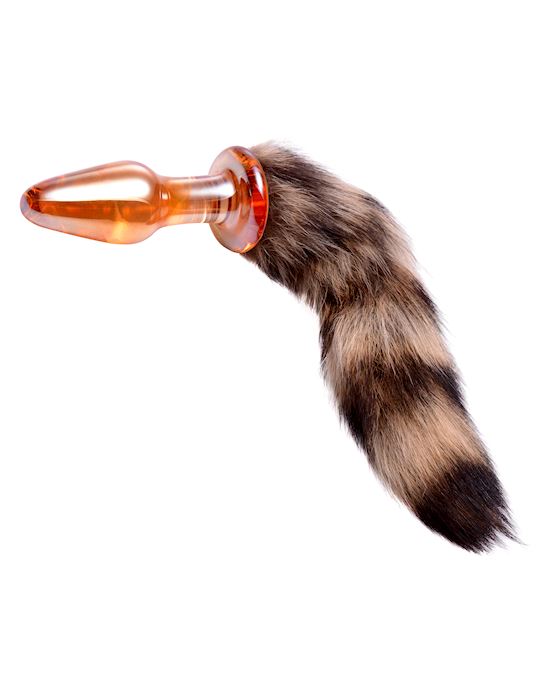 Fox Tail Glass Anal Plug$55.95Shop Now
Glass butt plugs are great for temperature play. Users can change the temperature by resting them in hot or cold water to experience temperature play, just don't get your tail wet! (the fur at least). Warming the butt plug can also make for easier insertion. This Fox Tail Glass Anal Plug or Midnight Fox Glass Butt Plug allows you to choose your preferred season to experience pleasure in!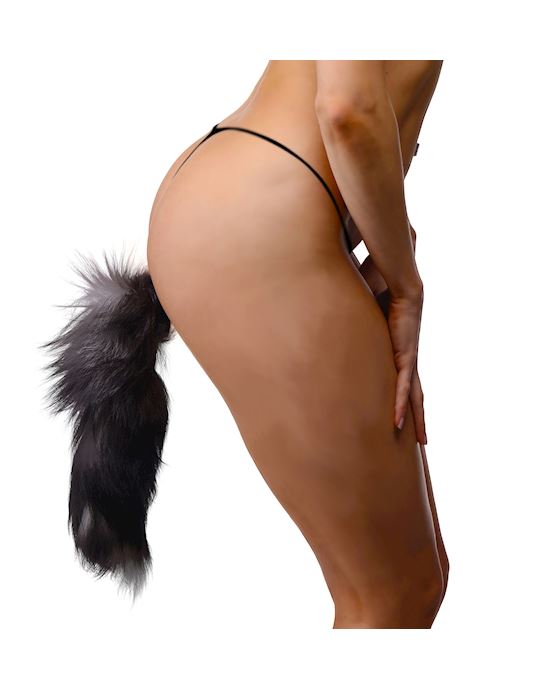 Fox Tail Anal Plug$62.95Shop Now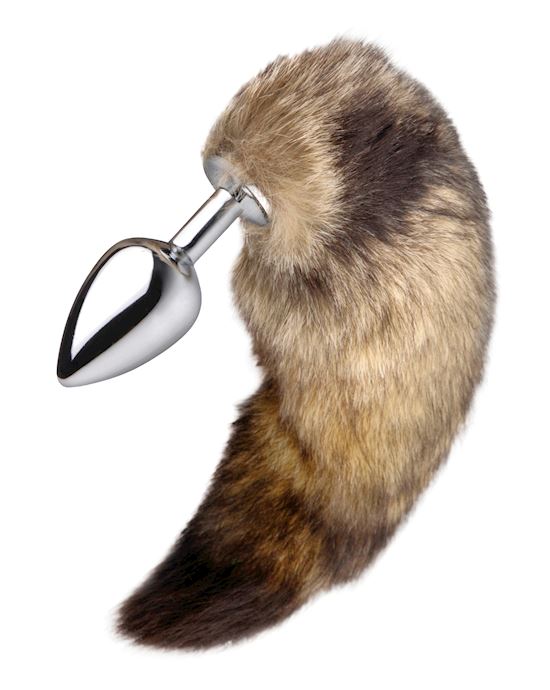 Untamed Xl Fox Tail Anal Plug$99.95Shop Now
Being caught with your tail between your leg takes on a new meaning with this Fox Tail Anal Plug. Measuring 14 inches in length, this butt plug is perfect for those who want sensation running down their legs. The length alone provides a balance between elegance and cute.
The Untamed XL Fox Tail is the ultimate way to unleash your wild side. The pleasurable waggling and wiggling this butt plug enables will have you bright-eyed and bushy-tailed. Due to its large size, this butt plug is recommended for the experienced or daring fox alike.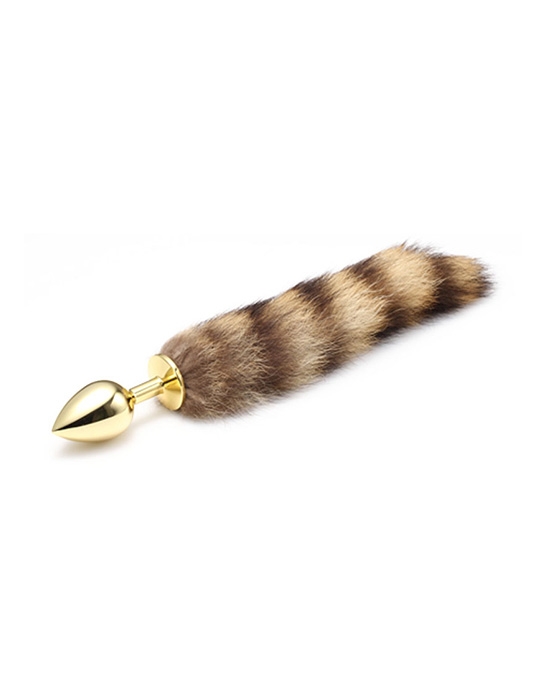 Fox Tail Butt Plug$159.95Shop Now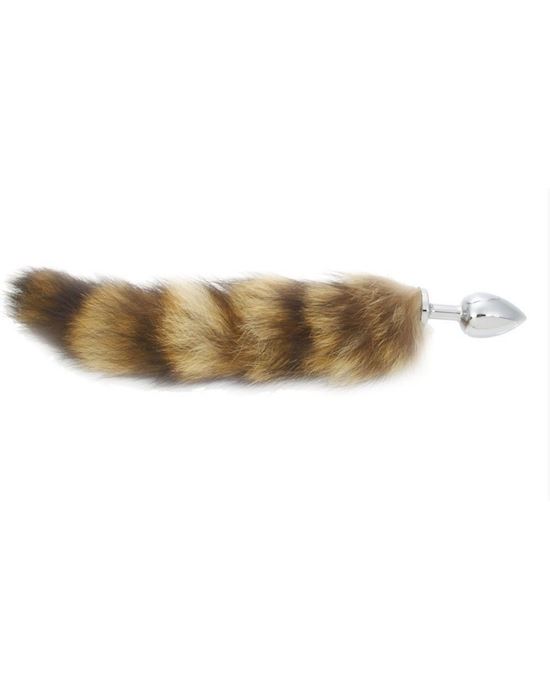 Fox Tail Buttplug$59.95Shop Now
Smooth insertion, durable and easy to clean. This gold butt plug keeps great quality and all the fun. Whilst, don't let Olympic placings put you off this Silver Fox Tail Butt Plug, you're still likely to come first!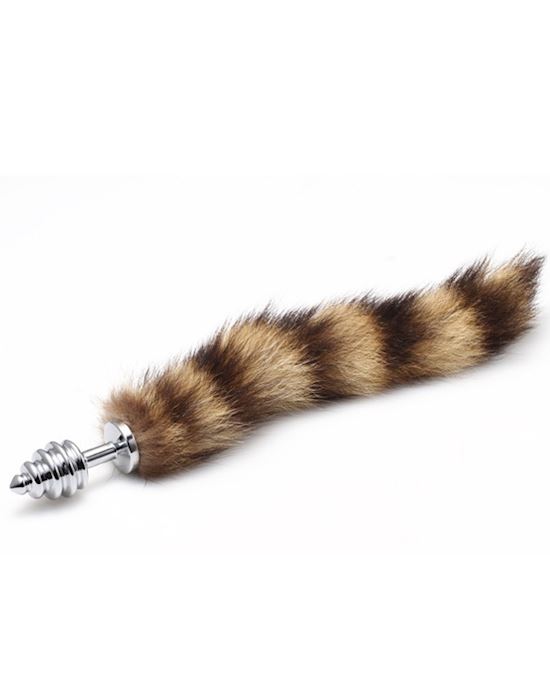 Ribbed Fox Tail Buttplug$64.95Shop Now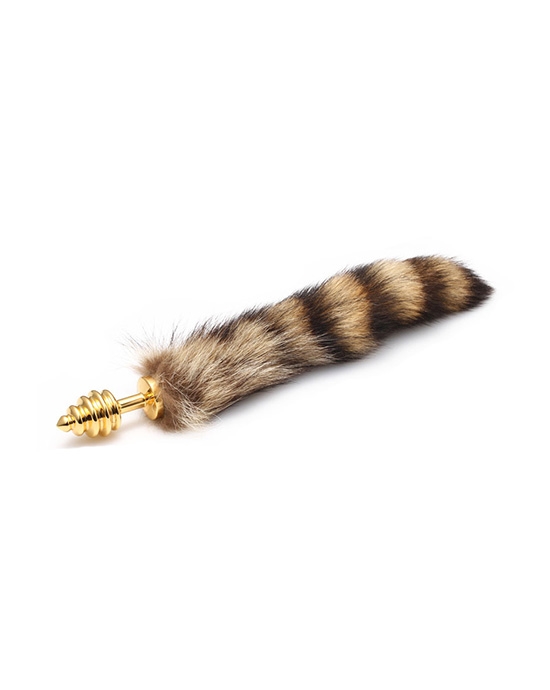 Ribbed Fox Tail Butt Plug$64.95Shop Now
After Ylvis's one hit wonder 'What Does the Fox Say,' many were left wondering what sound a fox actually makes. Ribbed butt plugs are your best bet if you're still wondering! Expect many moans and groans as each rib stimulates your rear during insertion and each moreish movement.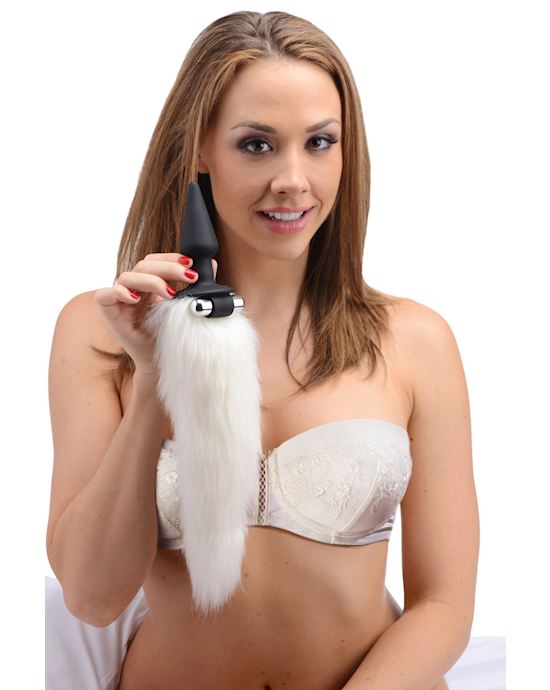 Foxxxy Fanny Vibrating White Tail Anal Plug$77.95Shop Now
The Foxxy Fanny Vibrating Anal Plug is a unique toy in the pack. The vibrating anal plug provides sensations so satisfying you may struggle to stay on all fours!
8 Best Bunny Tailed Butt Plugs
Bunnies go at it a lot, so without further ado here are the 8 best bunny butt plugs! Categorised by material, type and colour.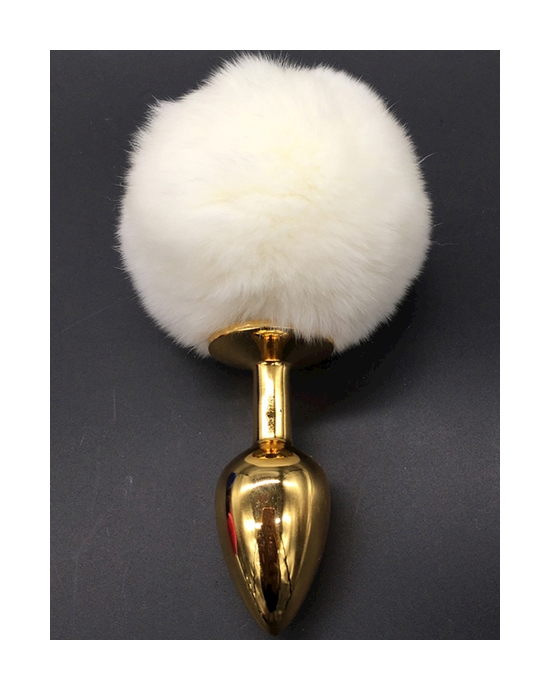 Gold Butt Plug With Rabbit Tail$34.95Shop Now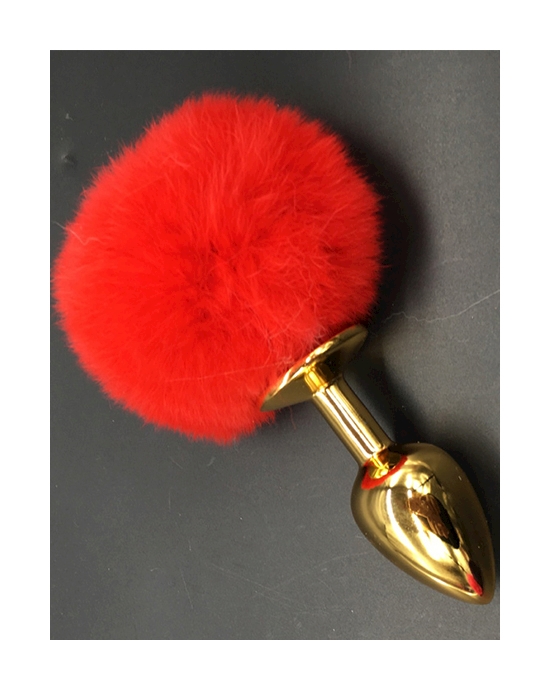 Gold Butt Plug With Rabbit Tail$74.95Shop Now
Metal butt plugs are prized for their durability, smoothness upon insertion and cleanability. Further they're great for temperature play! Easy to use and comfortable once in, these Gold Butt Plugs will give your partner tantalizing views as you hop around the room.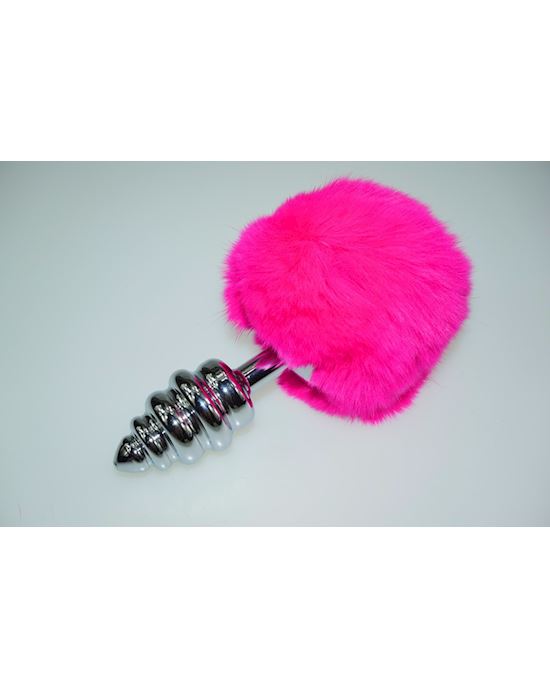 Fluffy Bunny Rippled Butt Plug$29.95Shop Now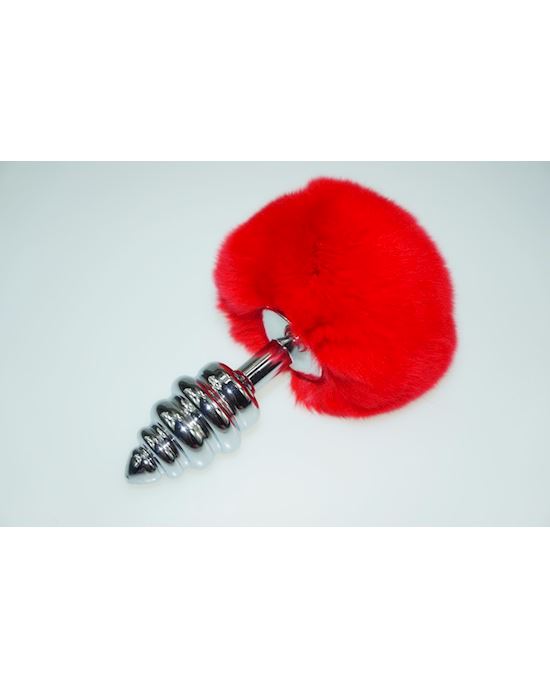 Fluffy Bunny Rippled Butt Plug$29.95Shop Now
With tapered ripples that stimulate during insertion and each delightful hop. Either of these Fluffy Bunny Rippled Butt Plugs are the preferred surprise to pull out of a hat. They'll have you bouncing in bunny bliss.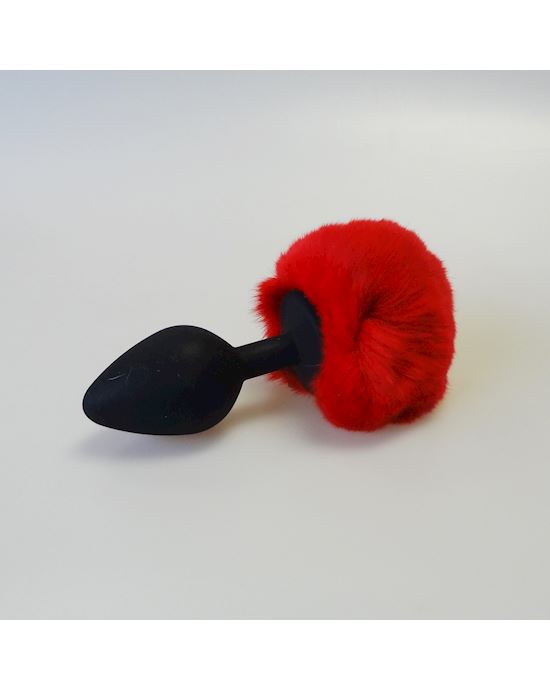 Fluffy Bunny Silicone Butt Plug$32.95Shop Now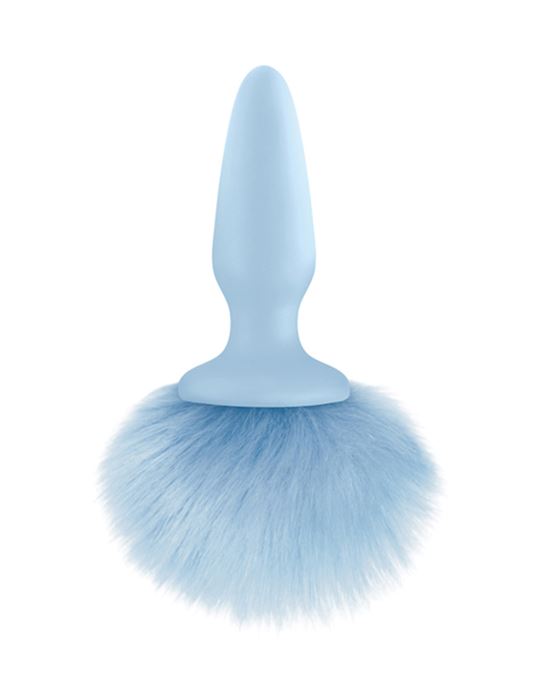 Bunny Tail$36.95Shop Now
Silicone butt plugs are a sexy but simple start. Silicone is the recommended butt plug material for beginner bunnies. Great for showing off this Fluffy Bunny Silicone Butt Plug or Bunny Tail come in a multitude of colours.
Butt plug tails can be super cute and add an amazing layer of realism to bedroom roleplay. Whether you want to be a cat, a bunny, a pig or a horse, there's a butt plug for that! Butt plugs don't just have to be for looks or the idea of anal penetration - the use of a butt plug can add an extra level of stimulation to whoever is wearing it during sex and foreplay!
If you are just beginning the journey into anal play and wearing butt plugs, consider an anal training kit to work your way up to wearing a butt plug for a long period of time.
It is important to use high quality sex toys for your own health and safety. Materials like body safe silicone, borosilicate glass and stainless steel are amongst the best sex toy materials on the market. If you fancy using a more traditional butt plug for your anal pleasure adventures make sure it has a flared base to prevent any accidental loss of your toy. The rectum can be a bit tricky and often 'sucks' toys into itself. A flared base will stop this from happening so you don't have to go rooting around in your butt to find your favourite plug.