Why You Need a Glass Dildo
"A glass dildo?!" I hear you cry. Yes, yes indeed. Glass dildos are a thing and they are amazing! Now, I know that the instant reaction to putting glass near any sort of sensitive area is a dubious one. Worry not, your questions will be answered, and hopefully you will be swayed to try one for yourself! Strap in and read on to find out what a glass dildo is and exactly why you need one in your personal sex toy collection.
Body Safe
Now, the idea of inserting glass into yourself seems kinda counter-intuitive. Trust me, I know. But borosilicate glass is actually an extremely safe material to use for sex toys! Though the name might sound extremely foreign or academic, chances are that you've already come into contact with it! Borosilicate glass is the same material that is used to make Pyrex jugs.
This extremely durable glass is also used extensively in the medical field. From fake eyes to artificial hips, borosilicate glass is safe and compatible with the human body.
Temperature Play
Glass dildos are able to withstand different temperatures! This means you can pop your glass toy in the fridge/freezer for an icy surprise, or warm it in a bowl of hot water to heat things up. They also retain heat extremely well, meaning that if you heat it up before use, it's likely to stay warm throughout use.
Remember to test the temperature of your toy on the palm of your hand to make sure it's not too cold or too hot to insert! Nobody wants a bum blister or frostbite of the vagina.
While borosilicate glass is tempered to cool and heat quickly without cracking, if your toy is cracked or chipped it needs to be discarded immediately. Any crack in a glass toy can lead to more chipping and breaking, as well as harbouring bacteria.
From Fantasy to Reality
The sky is truly the limit when it comes to the design of a glass dildo. Glass blowing is an artform, and this is reflected in some of the dildos you can find on the market! Skilled blowers have been able to create dildos that resemble penises, ones that look like tentacles, some look like flowers, and some even look like chili peppers! No matter what you're into, the is almost certainly a shape and design that will suit you.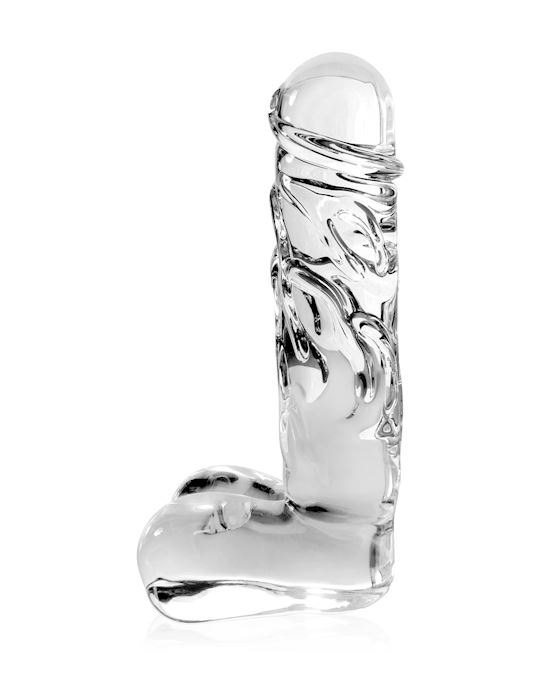 Icicles No$39.95Shop Now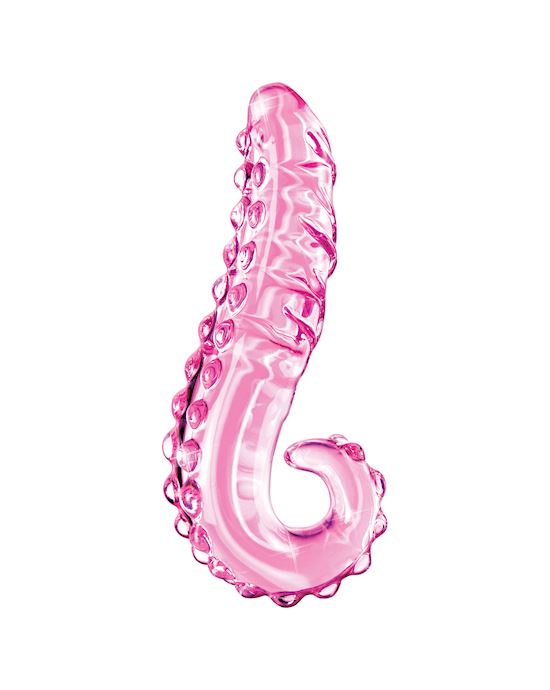 Icicles No 24$75.95Shop Now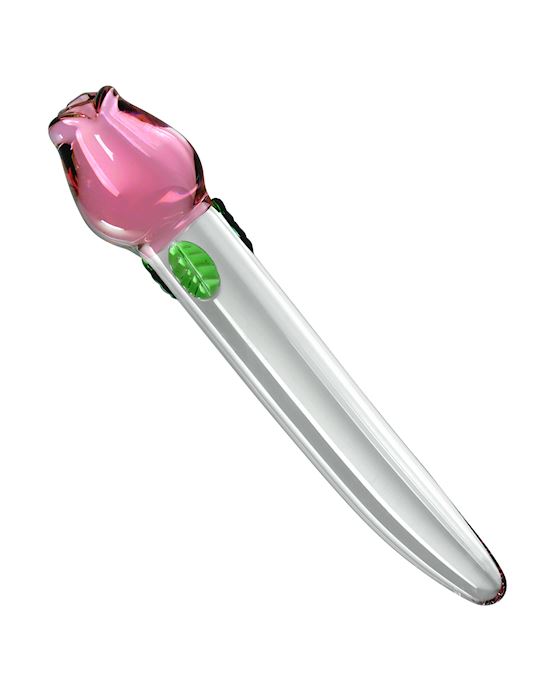 Vishnu Blooming Glass Wand$58.95Shop Now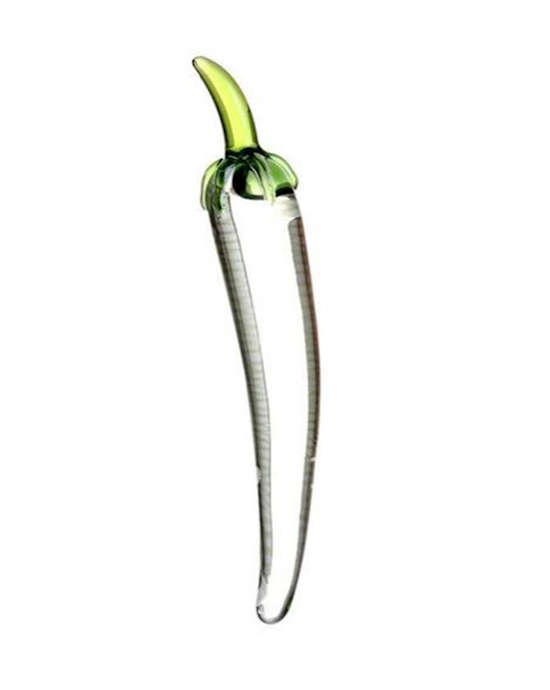 Glass Got Chilli Rod Toy$69.95Shop Now
Glass dildos can also be quite inconspicuous. Some designs are so beautiful and ornate that you could place them on your mantle or bedside table and no one would be any wiser!
Great for Water Play
Unlike dildos made from silicone, glass dildos can be used with silicone lube! Silicone based lube is perfect for use in the water as it isn't washed away as easily as water-based lubes, meaning your toys will stay nice and lubed up. Water itself isn't a good lubricant, so while you're shagging in the shower, you want a lube that you won't have to reapply and a toy that you can use with it! Check out this article about different lubes and sex toys to find out more.
Easy to Clean
Because borosilicate glass is a non-porous material, cleaning it is a breeze! Glass sex toys can be boiled, they can be washed with soap and water, you can use a sex toy cleaner, or even pop it in the dishwasher! Just like your glass measuring jugs, these glass toys can handle boiling temperatures for a thorough clean. There are several toy cleaners available at Adulttoymegastore to suit your needs.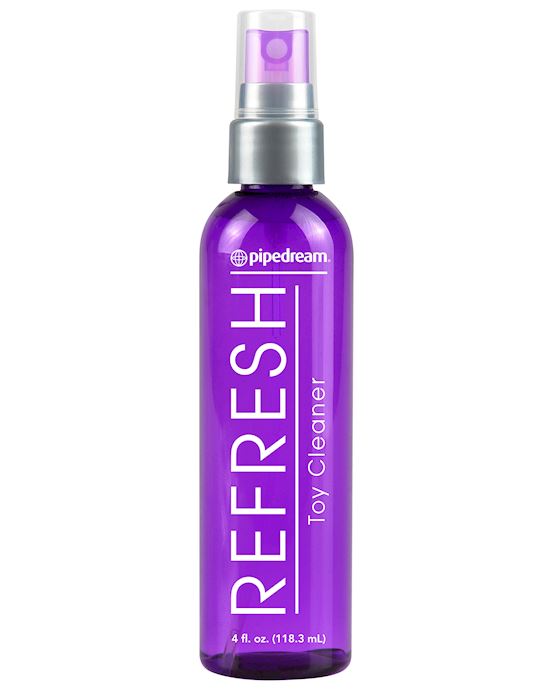 Refresh Anti-bacterial Toy Cleaner$14.95Shop Now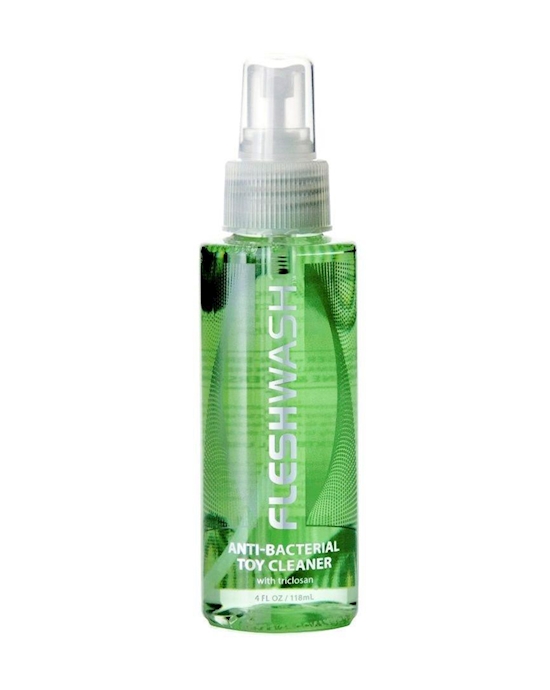 Fleshwash 4 Oz$14.95Shop Now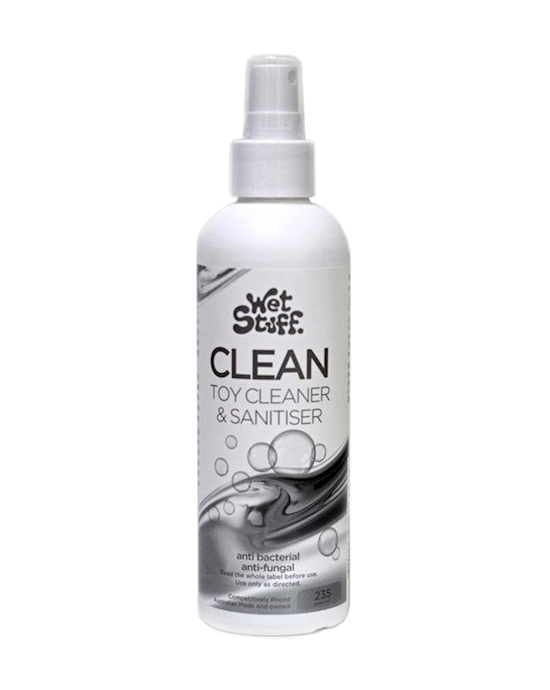 Wet Stuff Clean Spray Mist 235g$11.95Shop Now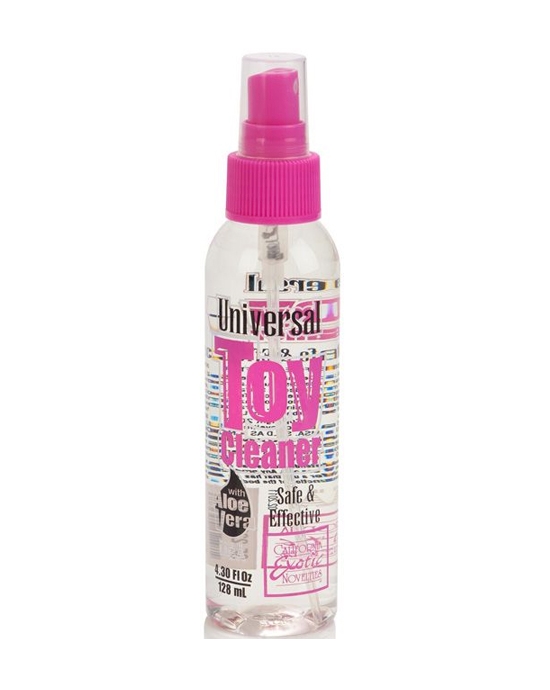 Anti Bacterial Toy Cleaner With Aloe Vera$9.95Shop Now
Approved by Mother Nature
If you're like me, you're always looking for ways to reduce your carbon footprint. Turns out, glass dildos are pretty environmentally friendly! The materials used to make borosilicate glass are far more readily available than oil (used for plastic), and glass will stand the test of time when cared for correctly.
Best-Selling Glass Dildos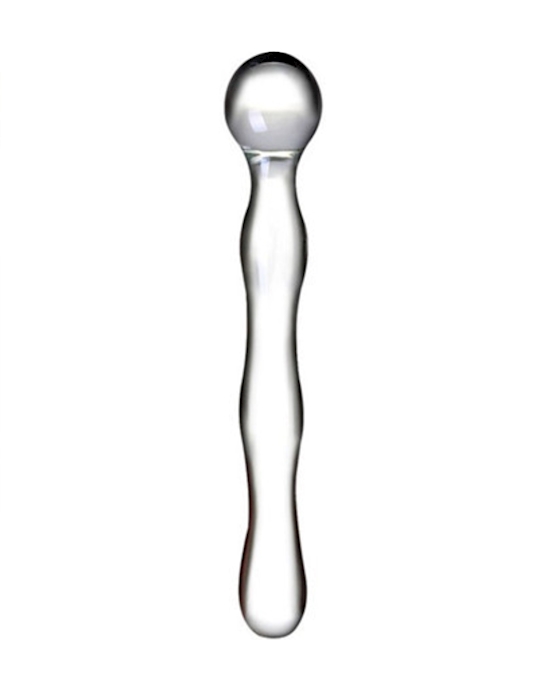 All In Glass Anal Toy$34.95Shop Now
Let's begin with a stock standard. The All In Glass Dildo! The shaft does have slight graduating bulbs. The girth doesn't become that much bigger, making this dildo beginner friendly.
One beginner's review was: "I personally have never had anal so I have not used it for its desired purpose but it certainly does the job as a regular dildo. I have never actually purchased a glass sex toy because of the fear of the glass breaking but after receiving this product, I'd recommend that everyone tries a glass toy at least once."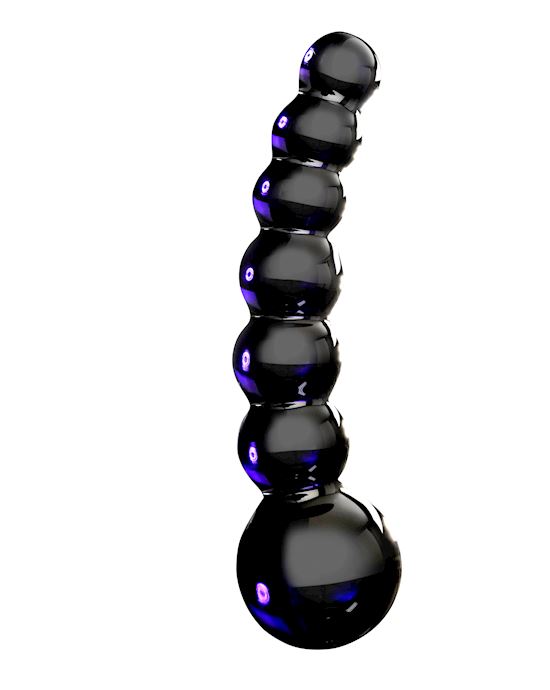 Icicles Glass Beaded Massager No 66$25.95Shop Now
The Glass Beaded Massager No.66 is an example of the craftsmanship glass massagers can feature. Just picking up this thing will get you feeling frisky. The design of this massager is similar to that of an anal bead. The idea is that as you insert the toy or release it, the beads provide awesome sensation. This massager is curved so that it stimulates the g-spot in females or p-spot (prostate) in males.
"The size of this toy is still perfectly suitable for beginners and can be an easy way to introduce new sensations. One review was "The blue/black glass looks amazing, you're not going to see it much, but it's an undeniably sexy toy. A good place to start for a newbie, or as a warm-up for further fun. Now, do they do it in twice the size?"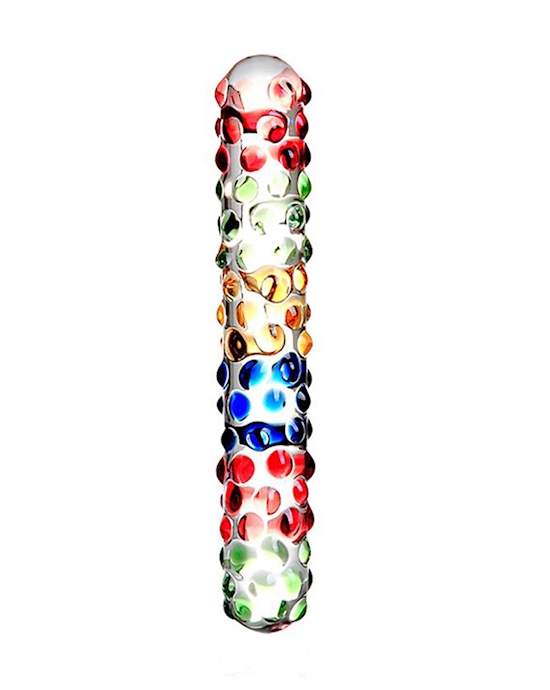 Bobbie Glass Dildo$89.95Shop Now
If sex was a test, this would be the toy to pass with flying colours. The Bobbie Glass Dildo! This is the true treasure at the end of the rainbow. If you look closely this toy is coated in bumps. The purpose of these bumps is to provide additional stimulation during use. A great dildo for those who are equally frisky and fashion forward. Look good, feel good!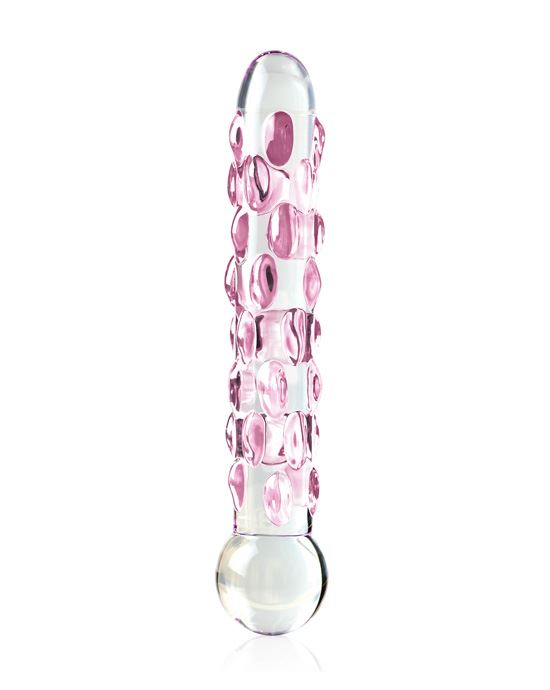 Icicles Hand Blown Glass Massager No 7$40.95Shop Now
Pretty in pink! Look at the detail they're squeezing into these things! Generally, the more features and patterns that are included on a dildo. The more potential pleasure you can expect! The Glass Massager No. 7 will leave you speechless in pleasure.
"I have always wanted to purchase a glass toy and was happy with this product when it arrived. The colour of the bumps is a lot lighter pink almost opaque but i think it makes it look a lot more elegant. Amazing quality and generally a well worth it product for the price. Helpful it's easy to clean and can be heated or cooled. Every girl needs one of these, if only you could display it, it's so pretty!"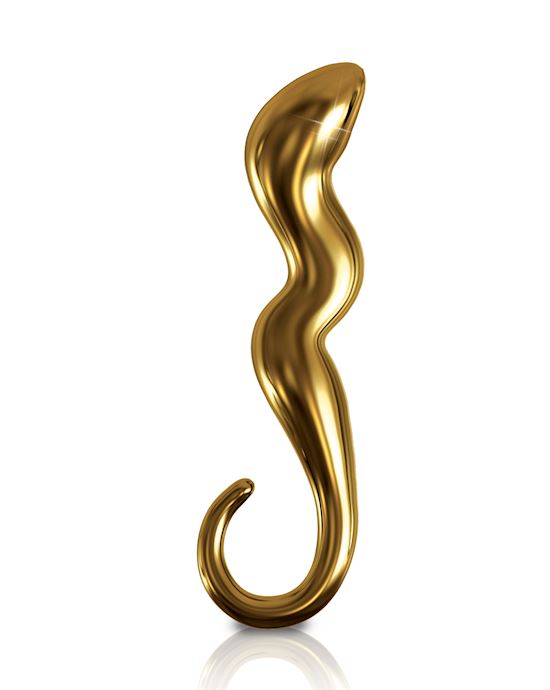 Icicles Massager G01$82.95Shop Now
Time for the golden finale! The Icicles Gold Edition range is as sophisticated as sensual insertions can get. The curve and tapered tip of the Massager G01 is made for g-spot or p-spot stimulation. While the ergonomic hook is featured for easy handling and to make sure the dildo does not slip to unwanted depths. This is especially important for any small dildo!
What Are You Waiting For?
Whether you want a realistic dildo, a small dildo or even a glass strap-on, shop the huge range of glass dildos online at Adulttoymegastore! After foraying into the world of glass dildos, try out our glass butt plugs and glass Ben Wa balls to become a glass-toy aficionado!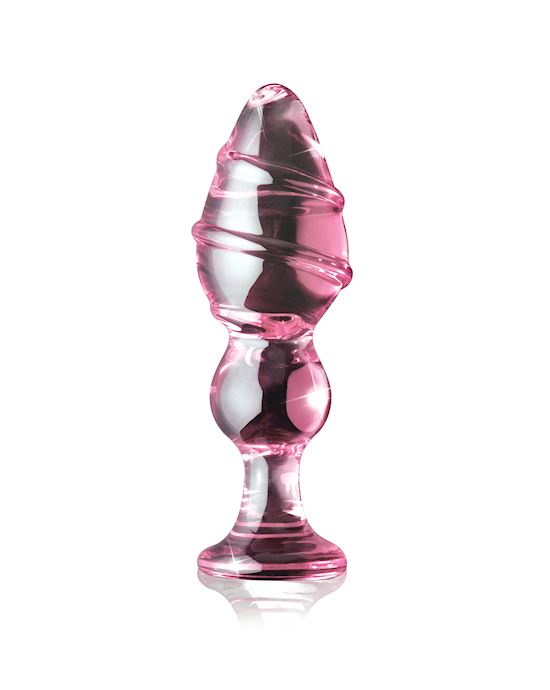 Icicles No 27$58.95Shop Now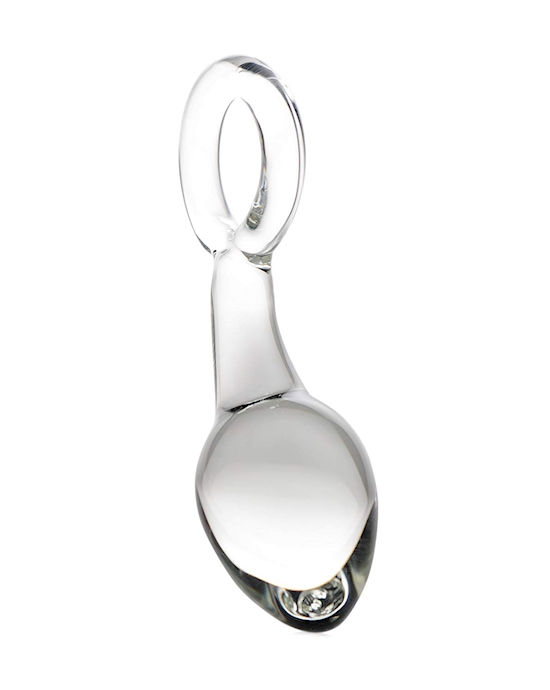 Poke Me Butt Plug$19.95Shop Now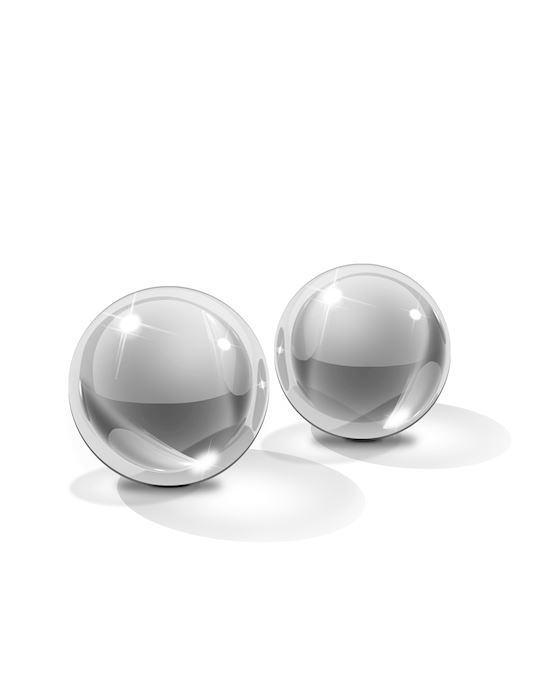 Icicles No$28.95Shop Now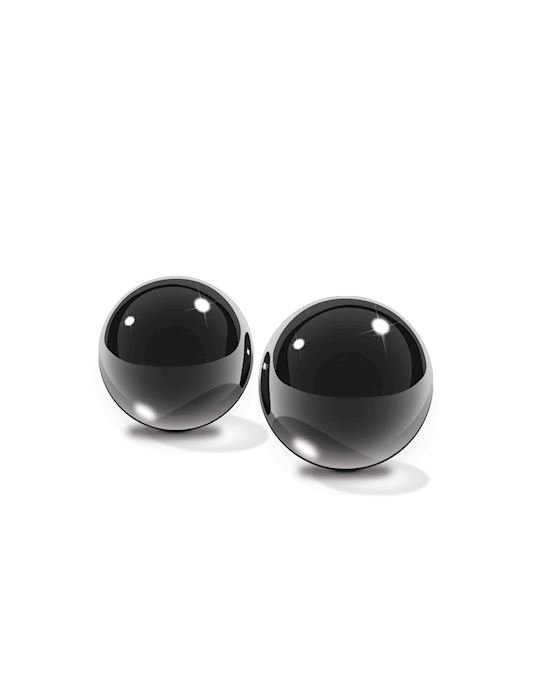 Ff Series Limited Edition Glass Ben-wa Balls Small$34.95Shop Now
Here at Adulttoymegastore, we are committed to supplying high quality, body safe toys for our customers. All glass toys sold by Adulttoymegastore are made from borosilicate glass and are safe for body insertion. Make sure to clean your toys after every use and store them correctly to ensure the longevity of your product.