The Ultimate Guide to Bondage Masks
Bondage masks are a common piece in BDSM items. Often made from leather, rubber, silicone, lycra or neoprene, masks will differ in terms of feel and fit. Each material and product will differ in terms of what features it provides or denies the wearer, for example, a cotton mask may feel more comfortable than a more restrictive latex mask and a hood with no holes (for your eyes or mouth) provides more sensory deprivation than a hood with holes.
A bondage mask doesn't have to be something scary. Horror film culture has marred how we may view masks in general, often the crazy axe murderer uses a mask to conceal his identity. In this context the person wearing a mask will likely be giving or receiving intense pleasure but still may be wielding a sword of their own! A bondage mask can be something as simple as an eye mask, only slightly changing the way the wearer looks whilst being a great provider of sex appeal.
Why Would Someone Use a Bondage Mask?
Often the term "unmasking" is to do with someone revealing their true self. We can think of bondage masks as a paradox, where instead someone masks them self to channel their inner sexual desires through a different persona.
The most common use is to do with masks representing the role of the submissive(sub). Wearing a mask allows the user to let go of their everyday personality and become a new carnal character under the mask. A mask allows the sub to let go of previous inhibitions holding back their fantasies, as with the mask on they are someone else. It also gives the dom visual recognition that the wearer is the submissive and aids them in identifying that the sub is the object that will uncover their wildest sexual fantasies. Objectification is okay in certain scenarios involving bondage masks. But this should never be taken overboard!
The mask doesn't only have to be used by the sub, the person playing a dominant(dom) role can wear one too. The denial of facial expression can be a huge turn on. A straight faced dom represents relentless pleasure for the submissive who awaits in anticipation for their next command.
Accompanying roleplay is the bonus of heightened sensory stimulation. Like blindfolds which heighten stimulation through the denial of sight, masks have the option of denying the other four senses. This makes for the ultimate sensory experience; the wearer cannot help but enjoy the heightened pleasure they'll receive as it's close to the only feeling they will be receiving! Different masks will vary in what senses they can deny, while some will have the option through zippers. Adjust a mask to meet your preferred sensory cravings, or to whatever your dom allows!
Below are six types of bondage masks, each type of mask suggests a certain level of comfortability. This is to do with how comfortable one may physically feel with tighter fitting masks with more sensory denial but also reflects how comfortable one is with roleplaying a submissive or dominant persona.
Eye Masks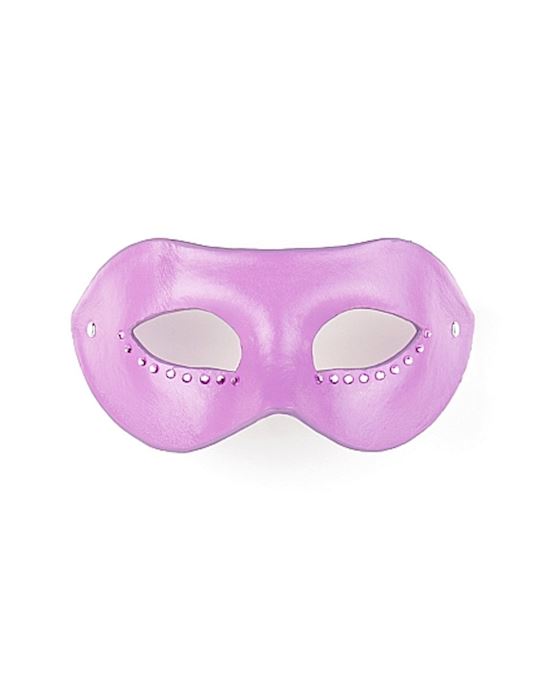 Diamond Mask$30.95Shop Now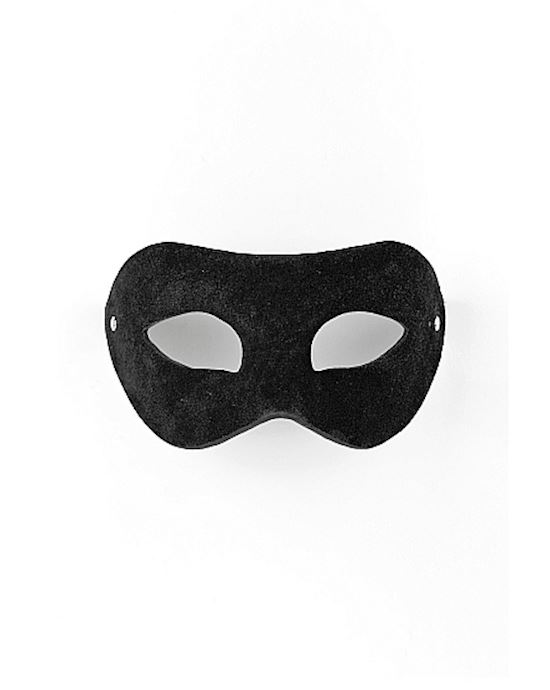 Eye Mask Suede$25.95Shop Now
For any beginners who want to easily slip into a more sexual personality but aren't quite ready to leave their day-to-day disguise. This Diamond Mask or regular Eye Mask come in an array of colours to match anyone's fantasy.
It's All Good in The Hood…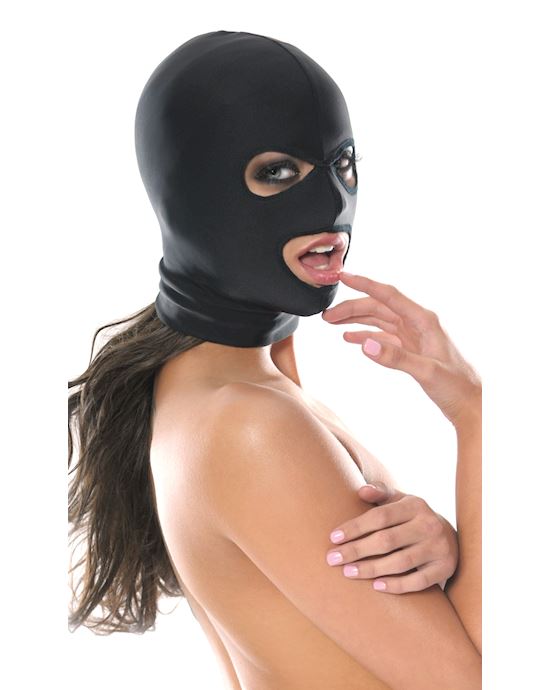 Ff Spandex 3 Hole Hood$39.95Shop Now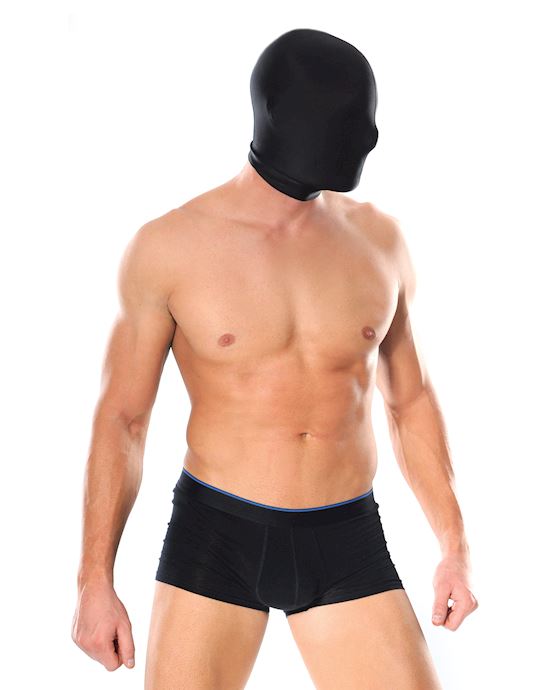 Ff Spandex Full Face Hood$23.95Shop Now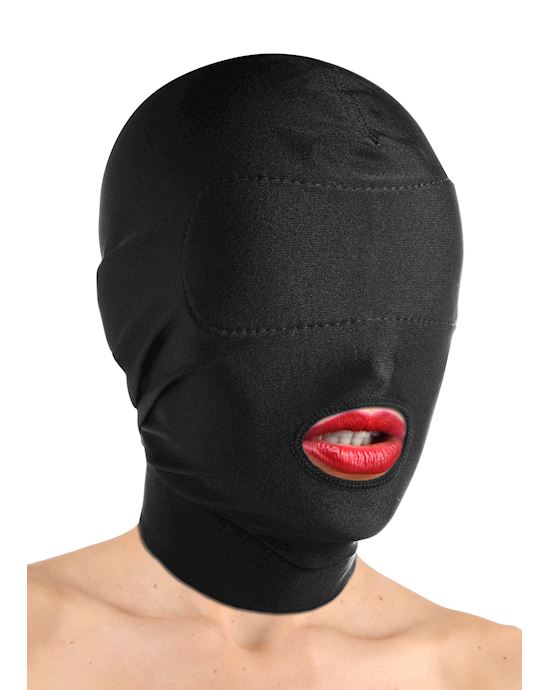 Disguise Open Mouth Hood With Padded Blindfold$35.95Shop Now
Hoods can be a big step in bondage masks. They are transformative in terms of look and are great at turning one into a sexy slave! The recommendation for beginners would be products such as the FF Spandex 3 Hole Hood, which still allows a few ways for you and your partner to communicate. Whilst this Scandal Lace Hood impairs vision a bit more and features a unique design for all you stylish servants out there!
Let me lead you through the dark. Blackout hoods deprive all your senses, plunging the wearer into a world of darkness, but not dullness! Blackout hoods awaken the other senses for increased stimulation and are the form of intense sexual anticipation. The FF Spandex Full Face Hood connotes your standard blackout hood, comfortable and light in weight to ensure breathing is still a breeze. For those completely disinterested in seeing the light of day, this Disguise Open Mouth Hood features a built-in blindfold.
Selective Persona Masks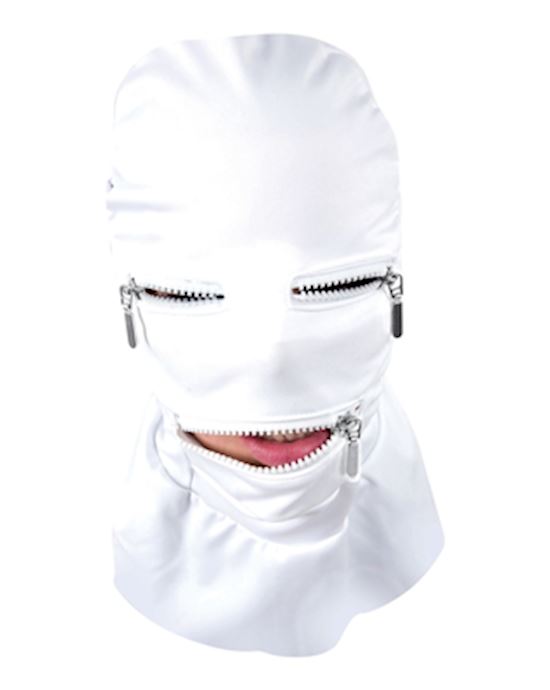 Asylum Multiple Personality Mask Small Medium$27.95Shop Now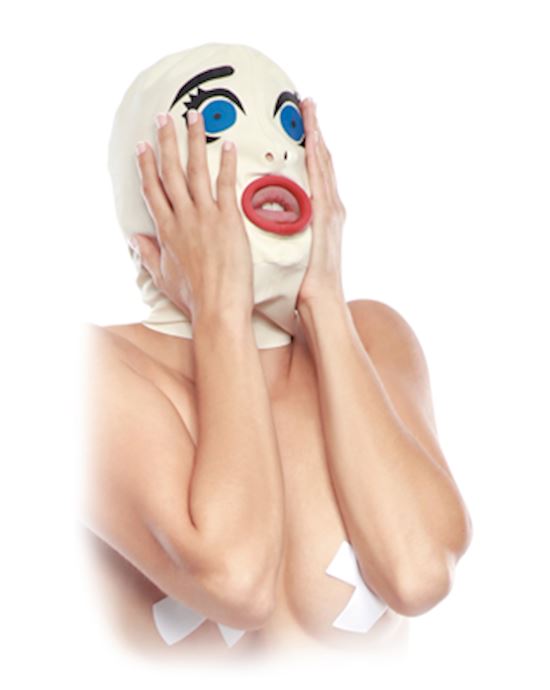 Ff Extreme-scared Straight Latex Hood$199.95Shop Now
Now we are getting serious, us and each one of our naughty personas! This Asylum Multiple Personality Mask is for those who are comfortable taking on the role of many different characters, with each zipper opening and closing for your choice of sexual selection. Or maybe you're a couple who wants to play on the idea of being frightened. The FF Extreme-Scared Straight Latex Hood can set the scene for a raunchy BDSM scene. Fear play? Fair play!
Heavy Rubber Masks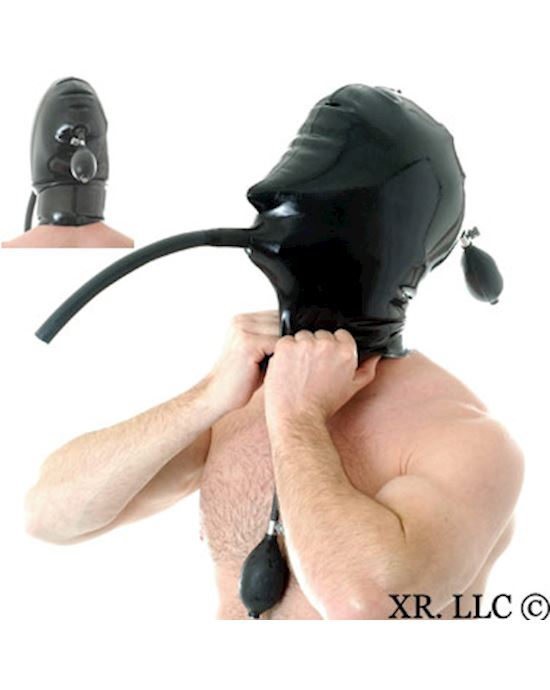 Inflatable Rubber Hood And Gag$385.95Shop Now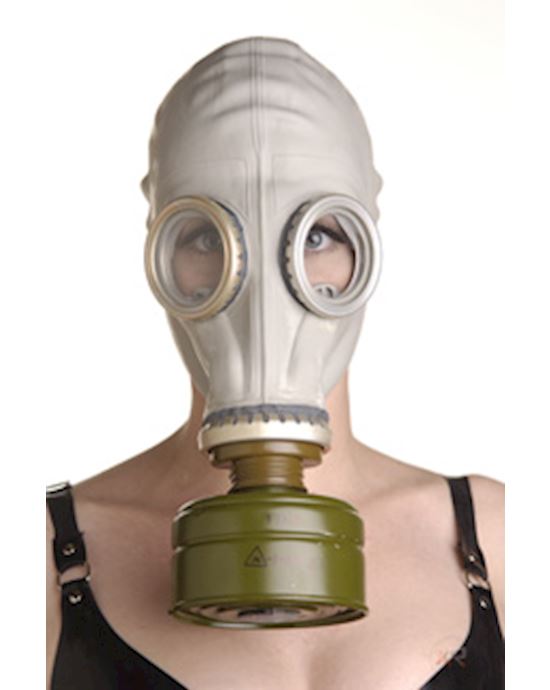 Rubber Gas Mask Hood$173.95Shop Now
Welcome to the niche corner, here we explore those with specific fetishes, those who find beauty in the bizarre and ultimately those who want to satisfy their most imaginative sexual desires! These may contain fetishes that others may not even begin to understand, not to worry, we do! Realising there was an underlying reason you took history in high school? Or maybe Darth Vader's lightsabre made you feel a certain way?
This Rubber Gas Mask could be the thing for you! Finally, if you're searching for a supreme amount of sensory deprivation, try this Inflatable Rubber Hood and Gag. Featuring an inflatable bladder that applies even pressure around the head.
Blindfolds
Blindfold's are a great place to start for bondage exploration and unlike some other bondage items, they're a lot less intimidating. They're a comfortable way to introduce bondage into a relationship as well as being literally comfortable! Usually made of soft adjustable material.
Another awesome feature of blindfolds is their ability to boost sexual confidence! Constantly during sex, we are sending feedback to each other saying, "hey that feels good!" But sometimes during intense passion we may feel embarrassed about the facial expressions we make, and that natural communication might become moderated. With a blindfold the worries of such expressions being seen are nullified and the non-wearer can put all their unobstructed energy into pleasuring their partner. The wearer on the other hand can lay back, relax and enjoy the heightened sensual pleasure. They're easy to use! Compared to other bondage items which may take a bit more preparation time. Blindfolds are as easy as putting on a pair of sunglasses.
Finally, they're not going to break the bank; the size of blindfolds often reflects their price. More pricey blindfolds will contain higher quality material or a certain cosmetic aesthetic. If you'd like, use a cloth or tie at home as a substitute first, to check if you're into it.
Blindfolds differ in terms of material, design and size. No matter the variation, if the wearer is blacked-out, sensual pleasure will be enhanced.
Low-End Blindfolds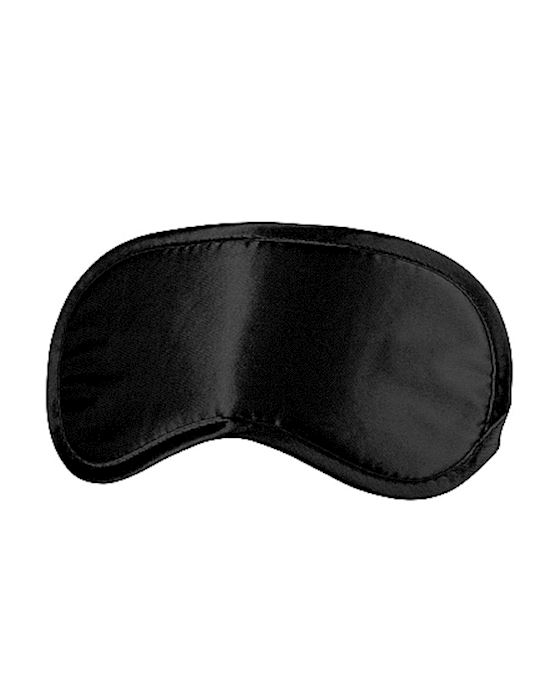 Soft Eyemask Black$26.95Shop Now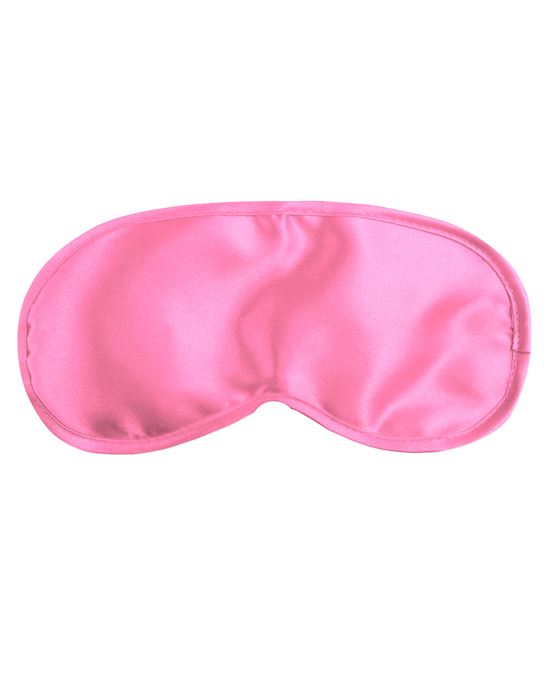 Satin Love Mask$6.95Shop Now
Here are a couple great ways to start your journey into vision deprivation. The Satin Love Mask and Soft Eyemask both represent your basic design. Featuring your basic elastic strap to remain comfortably in place, each blindfold will softly cover the wearers eyes. They also come in a range of colours for anyone who doesn't want everything to be dark.
Mid-Range Blindfolds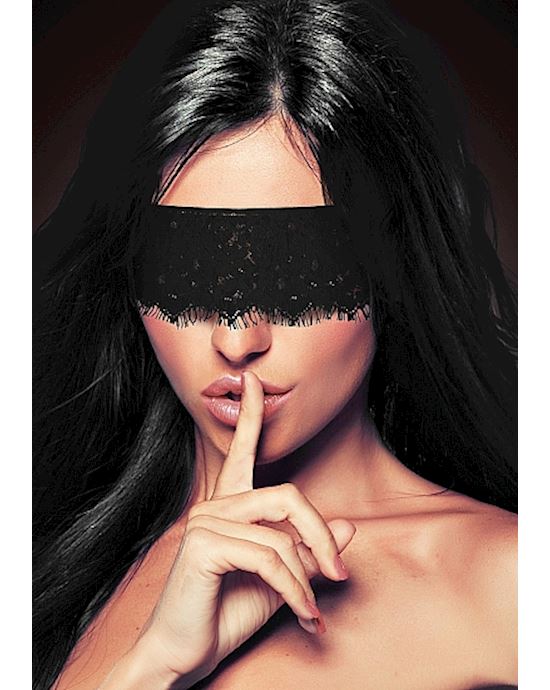 Mystère Lace Mask$14.95Shop Now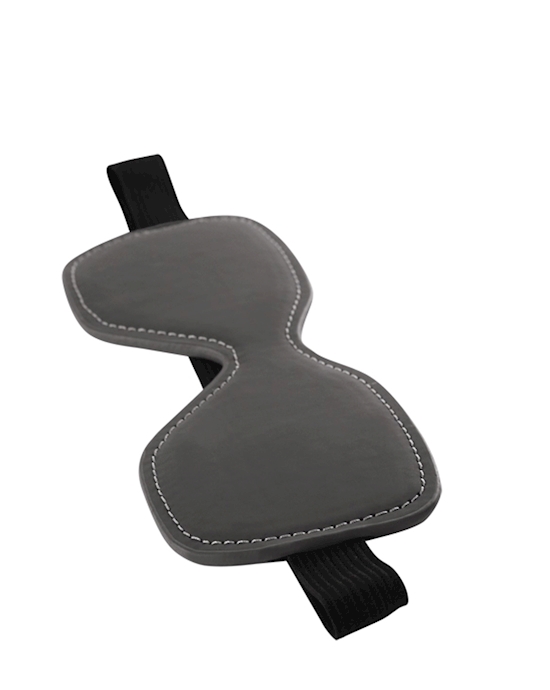 Renegade Bondage Blindfold$13.95Shop Now
Items like the Mystere Lace Mask are for anyone who wants a bit of fashionable flare in their blindfold experience. Effectively reducing vision for the wearer but enhancing sex appeal!
On the other hand, items like the Renegade Bondage Blindfold do not mess around! Designed to fit all faces, this blindfold will stay firmly in place, an inside lining of soft fabric ensures a firm fit does not come at the loss of comfort.
High-End Blindfolds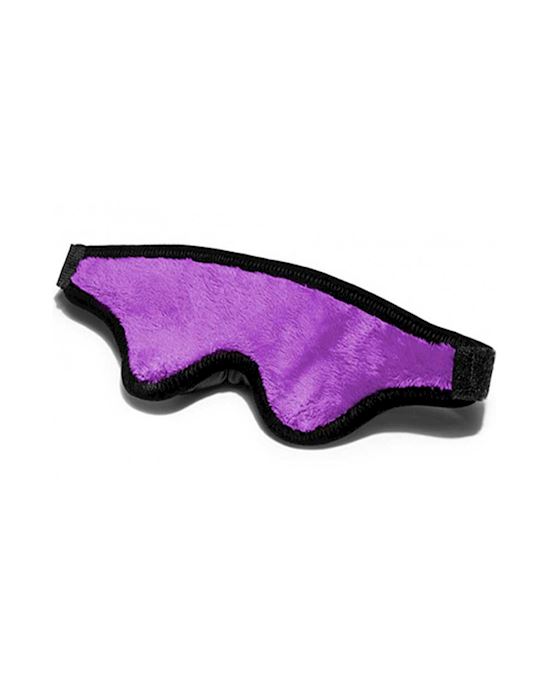 Loveblind$42.95Shop Now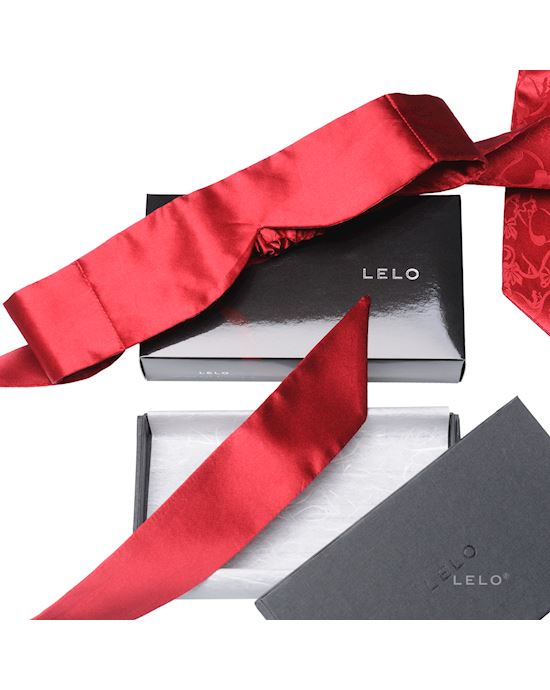 Lelo Intima Silk Blindfold$79.95Shop Now
Contoured to fit all, featuring a Velcro closure that allows the wearer to adjust the blindfold to their preferred level of firmness. The Loveblind Blindfold is a stylish way to explore sensory play, the built-in no-peek bridge gives the wearer no chance of seeing the light at the end of the tunnel, but every chance of experiencing the big O at the end of a different tunnel!
The Intima Silk Blindfold offers unlimited potential for enjoying the most intimate bedroom play. Combining the best of everything that makes a quality blindfold. Made of 100% silk one can expect an extremely soft, luxurious fabric that is durable and conditioned for any hot scenario. Long ribbons and elastic bands ensure an optimal fit, while the gorgeous design provides seductive flair that exudes sexual confidence literally in the face of darkness.
Cosmetic Blindfolds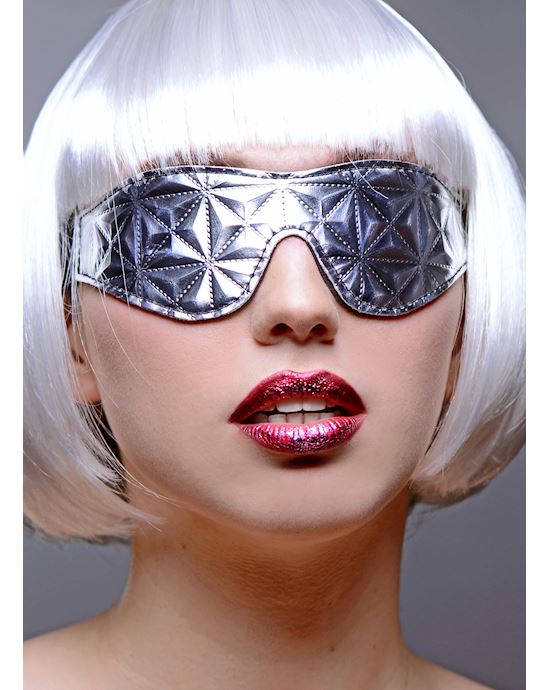 Platinum Bound Full Blackout Blindfold$16.95Shop Now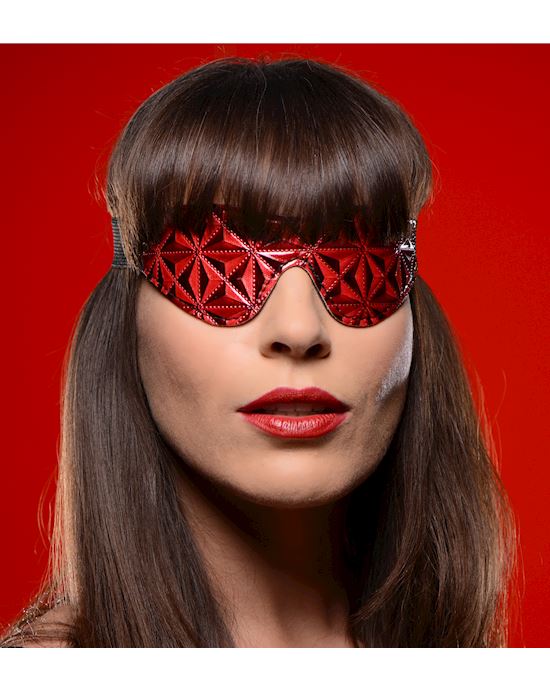 Crimson Tied Full Out Embossed Blindfold$18.95Shop Now
Some blindfolds feature beautiful designs that dazzle in the darkness. These designs can be the perfect complement to your favourite set of lingerie and will always be a delightful touch to your birthday suit!
Masquerade Masks - The Horny Side of History
Masquerade parties became popular during in the 17th and 18th century. Often being used to celebrate marriages or other prominent events they were... I'm just joking, let's get down to bondage!
Masquerade bondage masks are sought after because of the artistic difference they provide compared to other bondage items. These bondage masks mix the beauty of history with sensory play to create a promiscuous pageant in your very own room. These masks assist in bondage play in more ways than you may think. Seeing your partner in a masquerade inspired bondage mask shrouds them in erogenous elegance. Bondage masks can be used simply as a visual stimulant like you would with any accessory.
Sometimes hiding the identity of your partner otherwise known as depersonalisation is the source of pleasure for many. Usually associated with dom and sub play with the use of fetish hoods, masquerade bondage masks are a lighter and more luxurious take on depersonalisation and sensory play in general.
Here are 3 of the best bondage masks to wear in the final room of your masquerade party. Amorous arousal is guaranteed!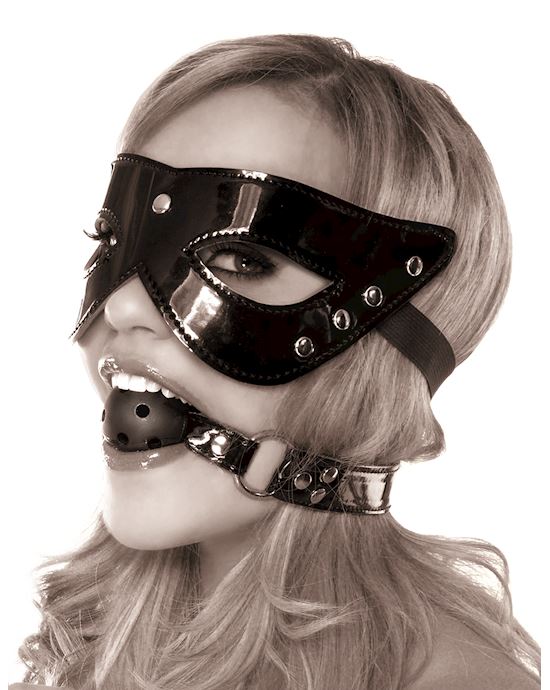 Fetish Fantasy Limited Edition Masquerade Mask & Ball Gag$30.95Shop Now
This Limited Edition Masquerade Bondage Mask & Ball Gag is perfect for bondage beginners. The ball gag is easily breathable, yet the look itself might take your partners breath away!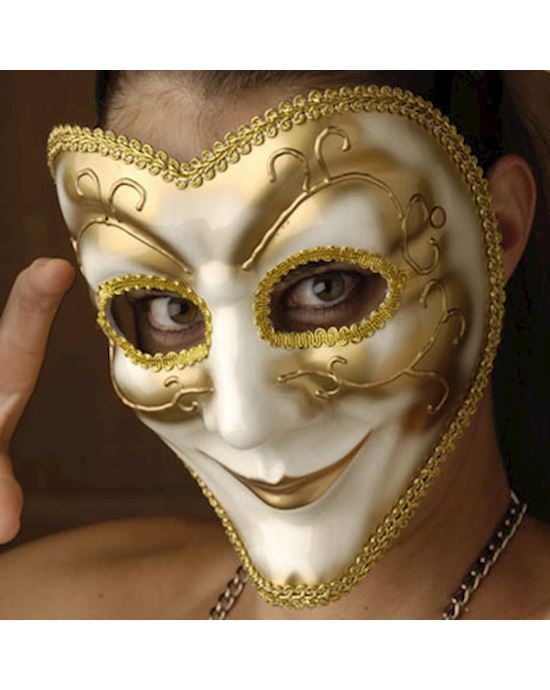 Venetian Style Mask With Smile$70.95Shop Now
The mischievous smile of this Venetian Style Bondage Mask will have any onlooker smiling. This mystery behind this bondage mask turns the wearer into a symbol of phantom pleasure.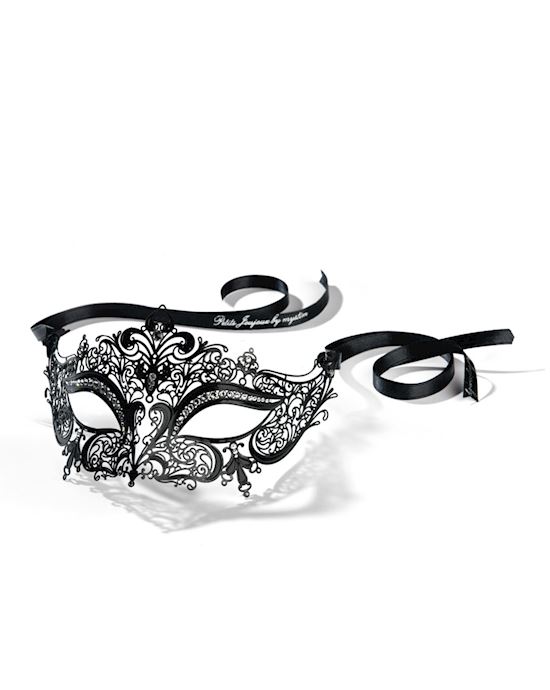 Petits Joujoux Masquerade La Reine$115.95Shop Now
Imagine looking across the party, taking a cool sip of punch and seeing said mademoiselle or monsieur wearing this Petits Joujoux Masquerade La Reine. So charming you drop your cup, which unfortunately lands on the speaker system. A pretty unfortunate situation for you, but wasn't that bondage mask sexy?
Remember
As with any bondage products, make sure you are using them with someone you trust!
It's advised that beginners should start out with less confining masks to begin with. Eye masks or less impaired hoods still allow partners to see each other and are important in keeping communication open during introductory stages. Unless it's really what you're lusting for, wait until you and your partners sexual trust is well established before moving on to the harder stuff.
Communication is just as important for more experienced users! It's vital to distinguish between when your partner is roleplaying pleasurable discomfort or experiencing actual discomfort.
Be sure to identify a safe word with your partner to quickly put a stop to any displeasure!
Further Options
Here at Adulttoymegastore we have plenty of options for sensory play and arousal. See our blindfolds, ball gags and collars to add to your most picturesque bondage fantasies.
Now you are a bondage mask aficionado! This article will have given you exactly what you need to get up to some sexy hijinks with your partner(s). Have fun!