Must-Have Sex Toys for Halloween
Sex Toys for Halloween
Why go to a Halloween party when you can stay in for a night of Halloween-themed fun with yourself or your partner instead? These Halloween themed sex toys are sure to make your Halloween a pleasurable one!
Here are the hottest Halloween themed sex toys to bring out your naughty side this Halloween.
RELATED ARTICLES:
BadBat Cock Ring
The BadBat Cock Ring is made from silicone and has a bullet vibrator for additional stimulation. The design of the bat looks awesome, and provides quirky and pleasurable stimulation for him and her as it presses and rubs against all the best bits during intercourse. Not only will this prolong his erection, but it will also provide clitoral stimulation for her. A must have this Halloween!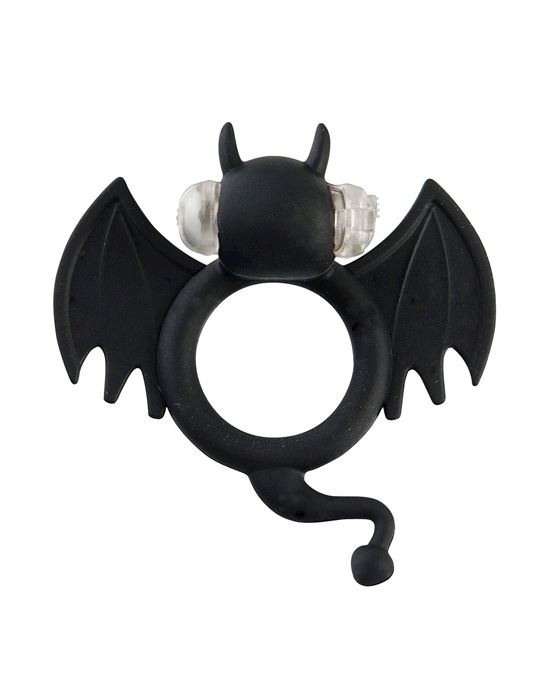 Badbat$18.95Shop Now
5 Piece Bondage Kit
Tie your partner up and watch them squirm, putting them completely under your control in this set of bondage accessories, which features matching silvered embossed designs and black hardware that is fully adjustable. The stylish handcuffs are lined in a soft yet durable neoprene material for sexy and comfortable play sessions, while the perforated gag lets you restrict the speech of your plaything while still allowing them to breathe easily. The perfect set for Halloween play!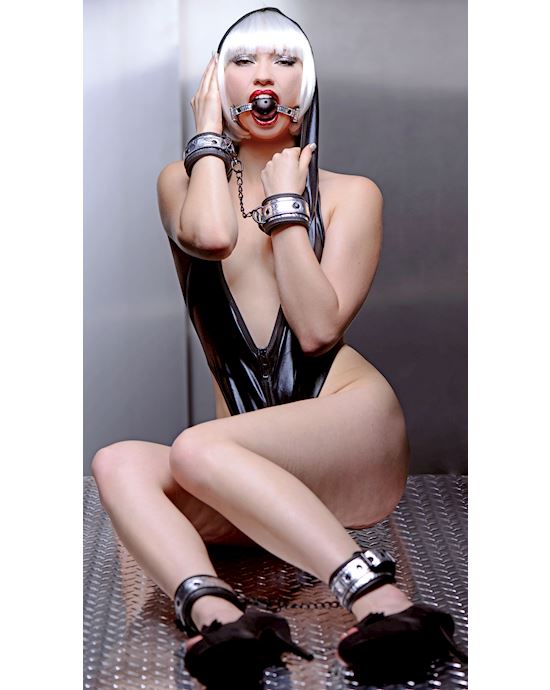 Platinum Bound 5 Piece Bondage Kit$72.95Shop Now
Submission Collar and Nipple Clamps
If you're into nipple play, this bondage submission collar with nipple clamps is a must have! The quality bondage collar is comfortable yet restricting, with two extra d rings to add additional bondage products and full bondage restraints later on.
The nipple clamps feature a 14 inch chain that splits in two at 8 inches, attaching to the collar at a front d ring. Each chain ends at an adjustable alligator style nipple clamp, easily made tighter with thumb screws. It's super sexy, and can be tailored to hold you just how you like it.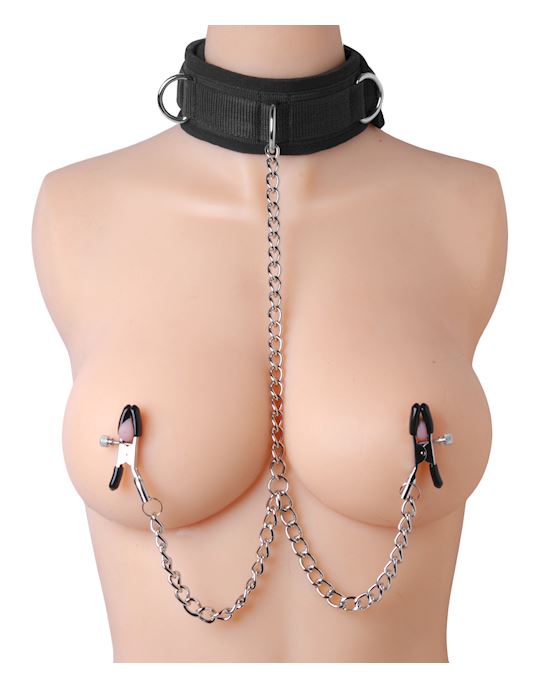 Submission Collar And Nipple Clamp Union$44.95Shop Now
The Black Diamond Rabbit Vibrator
Playing Alone? This rabbit vibrator sex toy is dual-action with rotating and vibration features, and packs a powerful punch that will stimulate you internally and externally simultaneously. Not to mention it's diamante encrusted - fabulous!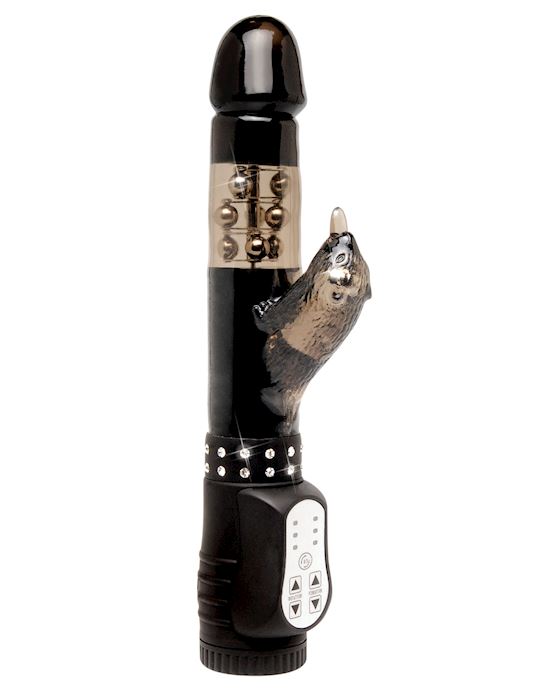 Black Diamond Beaver$94.95Shop Now
Fleshlight Sex in a Can
You can't get more Halloween themed than Fleshlight's Sex in a Can. Why? Because you can get a mouth shaped like a vampire! These unique sex toys created by popular masturbator company Fleshlight allow you to literally have sex with a vampire this Halloween, and we promise you'll LOVE it!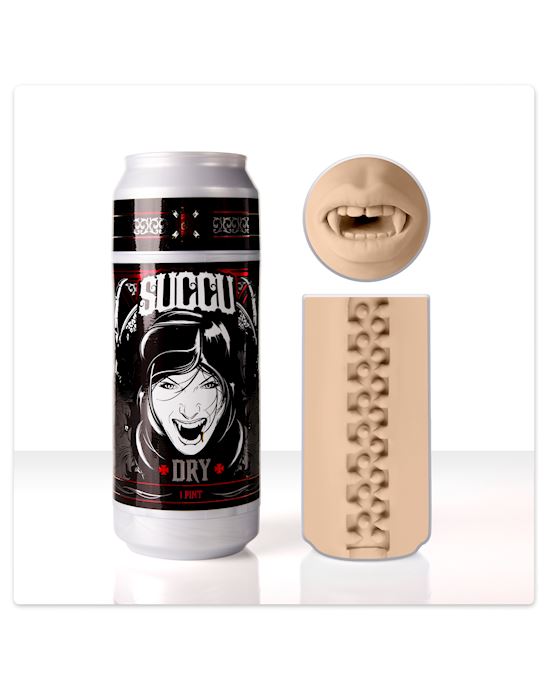 Sex In A Can Succu Dry$77.95Shop Now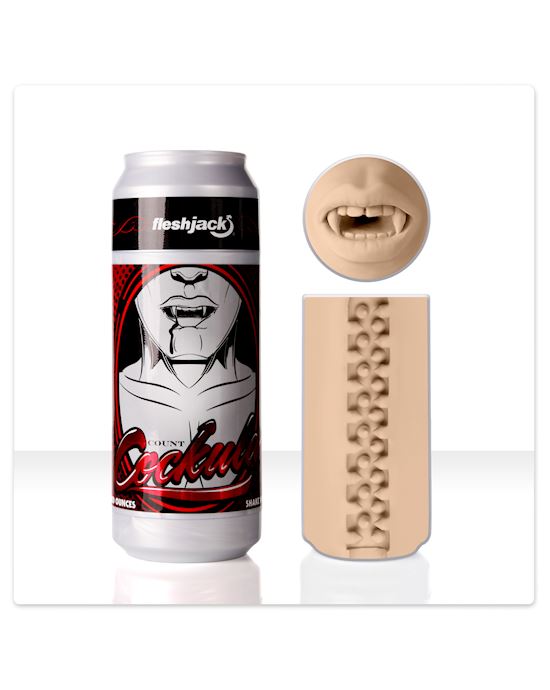 Sex In A Can Count Cockula$77.95Shop Now
Will you get hot and heavy this Halloween?
At Adulttoymegastore, we can't think of a better way to spend Halloween than in the bedroom (or dungeon). We hope you've enjoyed this list of Halloween themed sex toys and if you want to see more check out our Halloween Sex Toy Sale!
Happy Halloween!
For more product examples - shop all our
sex toys
here.