Pleasure His P-Spot with the Prostatic Play Range
Probe your inner fantasies with a collection of male toys dedicated to prostate stimulation!
Prostatic Play is a brand that specialises in creating sex toys purely for male prostate and anal play.
Prostatic Play's entire range is made from high quality silicone, and has a range of toys to suit varying experience levels and budgets.
While designed specifically for men, these anal toys can be used alone or with a partner, and women would certainly enjoy playing with them too!
Let's take a closer look at some of the most popular anal play products by Prostatic Play.
The Prostatic Play Pathfinder
The Pathfinder is one of Adulttoymegastore's most popular prostate plug products because of its sleek design and affordable price.
It's a silicone prostate plug with an angled head for P-spot stimulation. The ergonomic shaft is gently curved, with an external stimulator and looped retrieval handle. The material is free of harmful chemicals and additives, and is non-porous so it won't harbor bacteria and is easily cleaned with soap and water.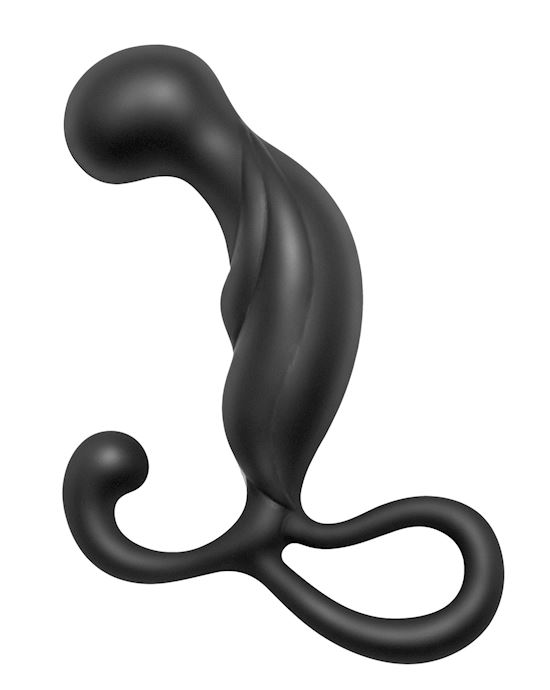 Prostatic Play Pathfinder Silicone Prostate Plug With Angled Head$37.95Shop Now
The Curved Prostate Vibe
Prostatic Play's Trek Curved Silicone Prostate Vibe is another popular product because it uses intense vibrations to target the P-spot.
Its flexible, curved shaft is designed to pin-point the sweet spot inside the anus, while the external part of the toy buzzes against the man's perineum for additional stimulation. The shaft has three bulbs which will slide in with ease with lubricant. The bullet vibe inside the base is battery operated and takes one AAA battery.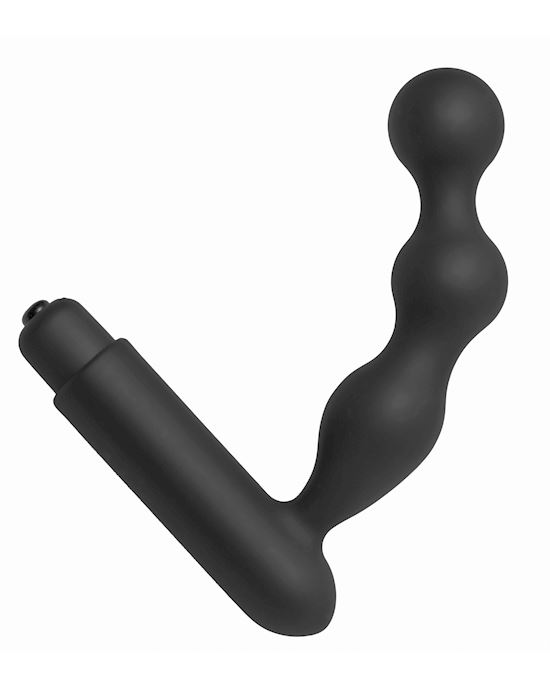 Curved Silicone Prostate Vibrator$60.95Shop Now
The Nova Cock Ring and Prostate Vibe
Prostatic Play combines the pleasure of prostate vibrations with a cock ring with this unique sex toy!
The Nova Silicone Cock Ring and Prostate Vibe is ergonomically curved and powered by a powerful battery operated vibrating bullet for the ultimate in erection enhancing anal pleasure. The cock ring improves erections, while the curved stimulator maximizes pleasure with a ribbed stem.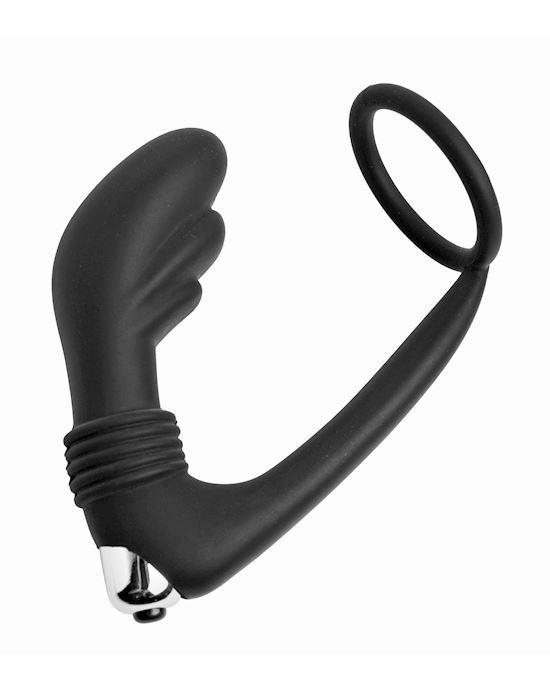 Prostatic Play Nova Silicone Cock Ring And Prostate Vibe$53.95Shop Now
The Quest Ribbed Prostate Vibe
The Quest offers its user simultaneous internal and external stimulation! Enjoy powerful vibrations against your perineum while your prostate is targeted. The ribbed texture of the flexible shaft makes insertion an intense experience of its own.
Like the toys mentioned above, the premium, phthalate-free silicone is easy to clean, durable, and completely body safe making this a toy that will last you through multiple orgasms.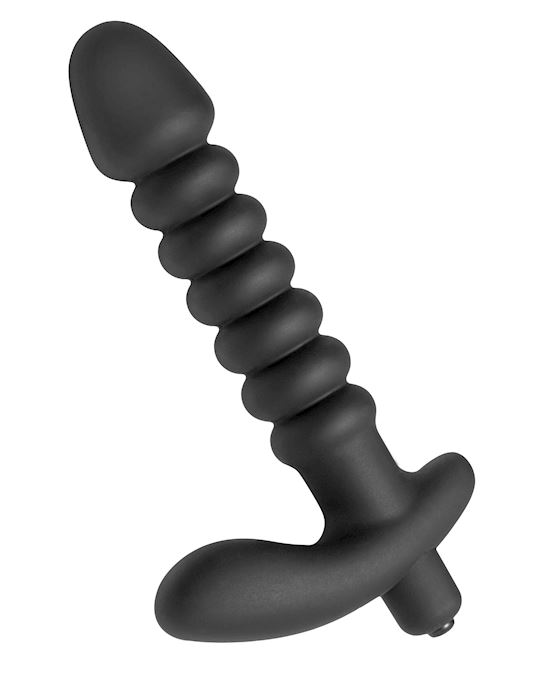 Prostatic Play Quest Ribbed Silicone Prostate Vibe$59.95Shop Now
Do you want to see more of the Prostatic Play range? Click here!
When using any of the anal sex toys above, we recommend using a good quality water-based lubricant.