Beginners Guide to Vibrators
Vibrators are the holy grail of all sex toys! Everyone can enjoy them - from women, to men, to couples, there are vibrators designed to suit every need, taste and desire.
What is a vibrator?
Vibrators are designed to provide you with pleasure, often to the point of orgasm! Some are designed to stimulate the clitoris; some will stimulate the G-spot and some will stimulate both at the same time! With a vast array of shapes, sizes, functions and designs it can often be overwhelming having to choose which vibrator is the best fit for you, which is why we are here to help lay it all out for you!
Vibrators are extremely versatile! Vibrations feel amazing anywhere on the body, so even if they are specifically designed for stimulation to the clitoris or g-spot, you can use the vibrations against your nipples, or anywhere else on your body for an intimate massage, and it will still feel amazing.
Vibrators come in all shapes and sizes, and although they all vibrate, the difference is where the vibration is heading. For external stimulation; clitoral vibes, bullet vibes and wand vibrators are the way to go! Whereas, Classic vibrators and G-spot vibrators vibrators will provide you with internal stimulation, and the all-time favourite rabbit vibrator will provide you with both internal and external stimulation - which might I add EVERY women should own!
Majority of vibrators will come with multiple speeds and vibration patterns. Ranging anywhere between 1-10 speeds and 1-7 vibration patterns, it's a good idea to check these functions out in the description before purchasing a vibrator as you will defiantly want some variety to keep things exciting.
How to use a vibrator
How you use your vibrator will depend on which type you go for and what feels best for you. If you aren't sure already, explore with your hands before you purchase a vibrator as it's good to know what tickles your fancy. Whether you are after internal stimulation, external stimulation, or both, you want to move the vibrator around that desired area to get a feel for the different sensations.
Try holding it still, moving it sideways, moving it in and out and applying different amounts of pressure. It is also a good idea to experiment with the different speeds and vibration settings as they can change the whole experience!
Introducing the different types of Vibrators
So, you've heard word that no sex toy collection is complete without a vibrator. But which vibrator should you choose? There are too many types to count! Never fear, you'll soon be able to choose the vibrator that's perfect for you thanks to this guide, which summarizes the many different types of vibrators, what they do, and what they're suited for.
The most popular types of vibrators include:
Classic Vibrators
Wand Vibrators
Realistic Vibrators
Vibrator Kits and Packs
Anal Vibrators
Nipple Vibrators
Strap-On Vibrators
Double Ended Vibrators
Clitoral Vibrators
Rabbit Vibrators
Bullet Vibrators
G-spot Vibrators
Finger Vibes
As you can see, there are a lot of different types of vibes to choose from! Read on to find out more about the different vibrators and what they do.
Classic Vibrators
A classic vibrator is a vibrating sex toy that is designed for sexual stimulation using vibration. A classic vibrator isn't overly phallic in appearance, and while they may be ribbed or textured, classic vibrators are generally cylindrical in shape and are battery or adapter operated. Perfect for sex toy beginners or connoisseurs alike, classic vibrators can be used internally or on other parts of the body for sexual stimulation. Check out Adulttoymegastore's range of classic vibrators here.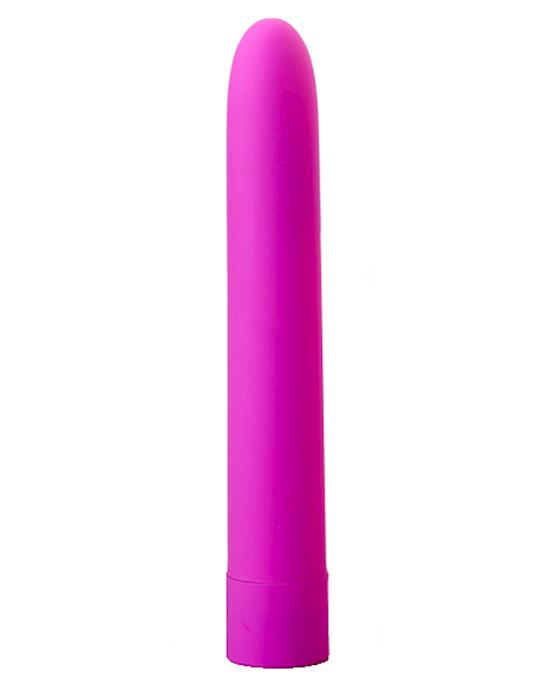 Amore 10 Function Silicone Vibrator$23.95Shop Now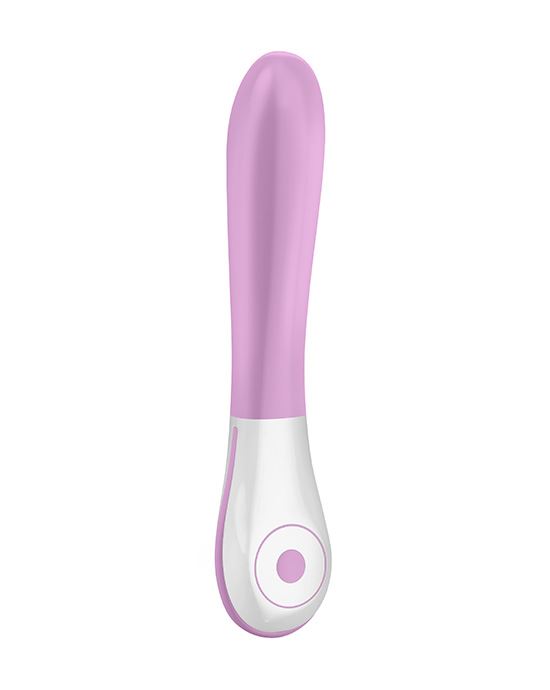 Ovo E2 Rechargeable Vibrator$66.95Shop Now
Wand Vibrators
Wand vibrators are the traditional handheld massagers. Originally designed to massage your entire body, they have since come to be known to massage the clitoris and the vulva. Wand vibrators can have different attachments depending on what kind of stimulation and touch you like, making them an extremely versatile female sex toy.
A Wand Vibrator is a female sex toy that provides powerful clitoral stimulation. It's traditionally plugged into the mains but there are now many options available that are rechargeable. Wand vibrators are external vibes that offer direct stimulation to the clitoris. They come in many sizes and there are attachments available that can offer different sensations. Wand vibrators also double up a body massager, making it perfect for sensual massages and sexy foreplay. Check out Adulttoymegastore's range of wand vibrators here.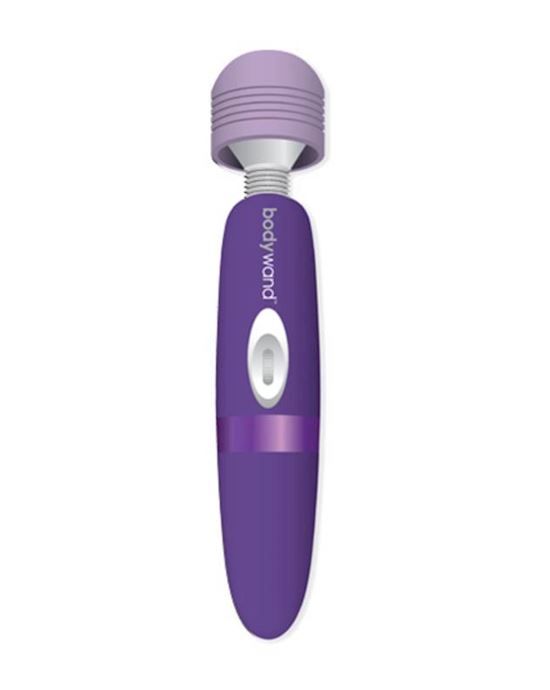 Bodywand Rechargeable Massager$100.95Shop Now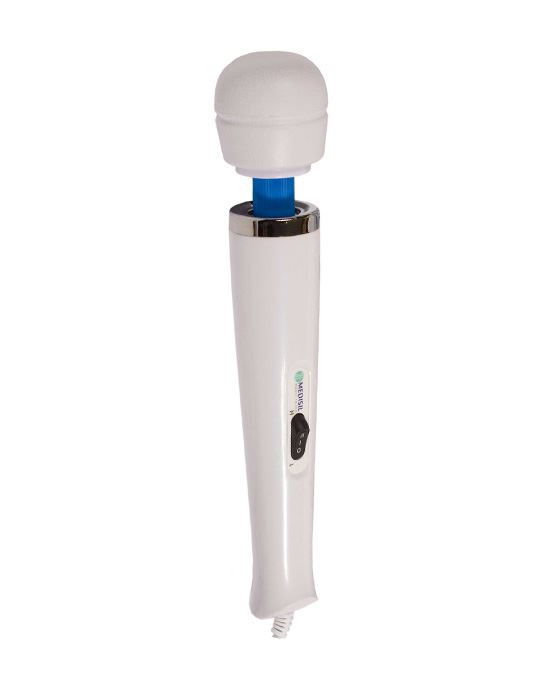 Medisil Magic Wand$182.95Shop Now
Realistic Vibrators
Realistic Vibrators are designed to look and feel like a real penis. Phallic in appearance, realistic vibrators are perfect for people who are wanting a sex toy that gives them the most lifelike experience possible, both in appearance and sensation. Similar to the appearance of a realistic dildo, the realistic vibrator has added vibration for optimum pleasure. Check out Adulttoymegastore's range of realistic vibrators here.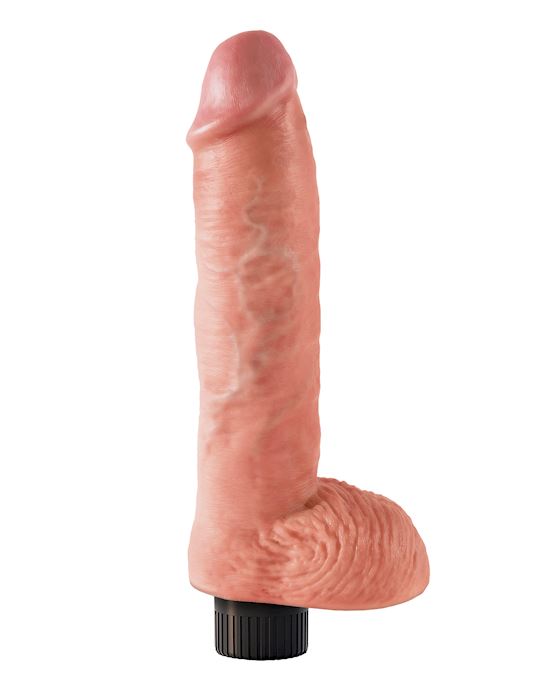 King Cock 10 Inch Vibrating Suction Cup Dildo$96.95Shop Now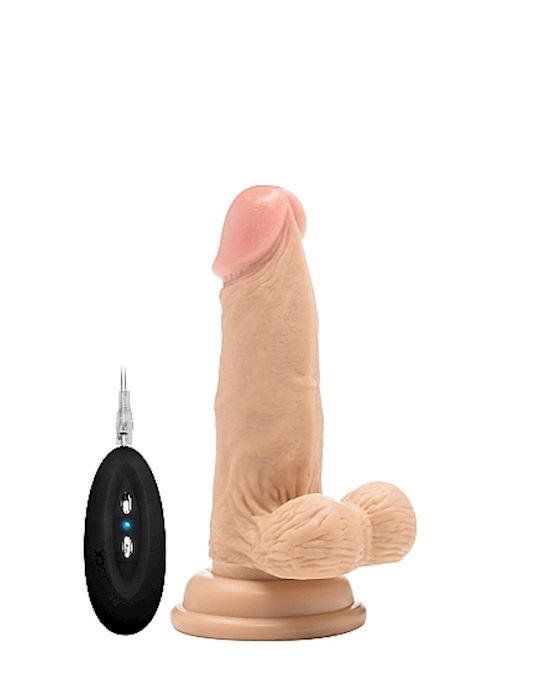 Vibrating Realistic Cock 6 With Scrotum$42.95Shop Now
Vibrator Kits and Packs
Vibrator kits and packs allow you to add more variety to your sex toy collection by providing a set of vibrating sex toys rather than one product by itself. Perfect for a gift or for a sex toy beginner, Adulttoymegastore stocks a huge range of vibrator kits and gift packs that are great to use for self-love pleasure sessions or with a partner. Check out our range of vibrator kits and gift packs here.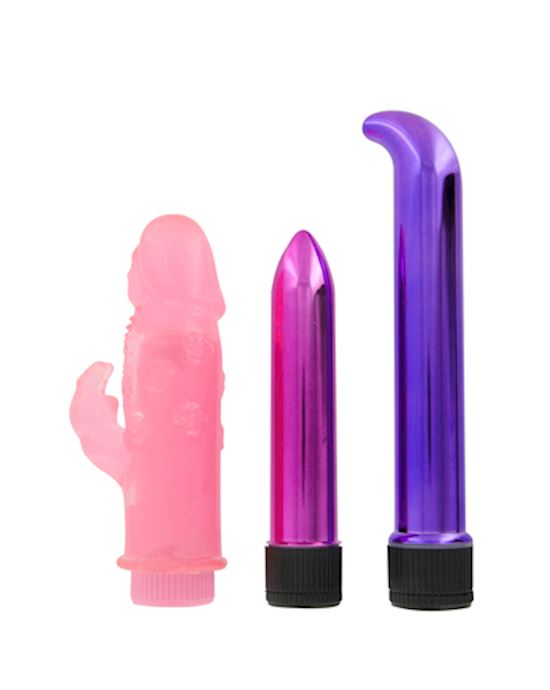 Essential Lovers Kit$66.95Shop Now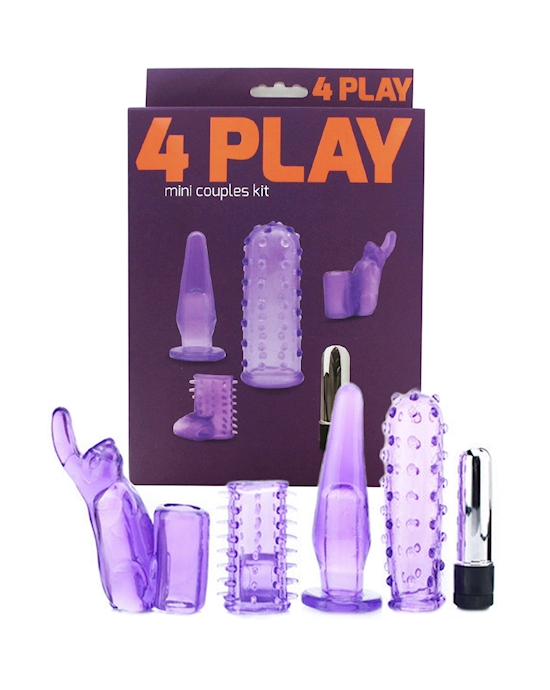 4play Couples Mini Vibe Kit$34.95Shop Now
Anal Vibrators
Anal Vibrators come in a variety of shapes and sizes, and are designed to stimulate pleasure points in the anus with added vibrations. Anal vibrators include but aren't limited to, anal beads, butt plugs, prostate massagers, and more. Many people enjoy the sensation that added vibration provides to this erogenous zone! Check out Adulttoymegastore's range of anal vibrators here.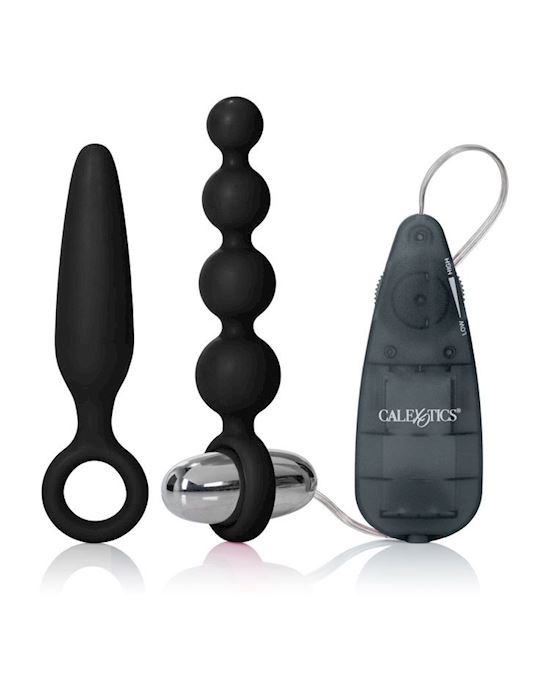 Booty Call Booty Vibro Kit$28.95Shop Now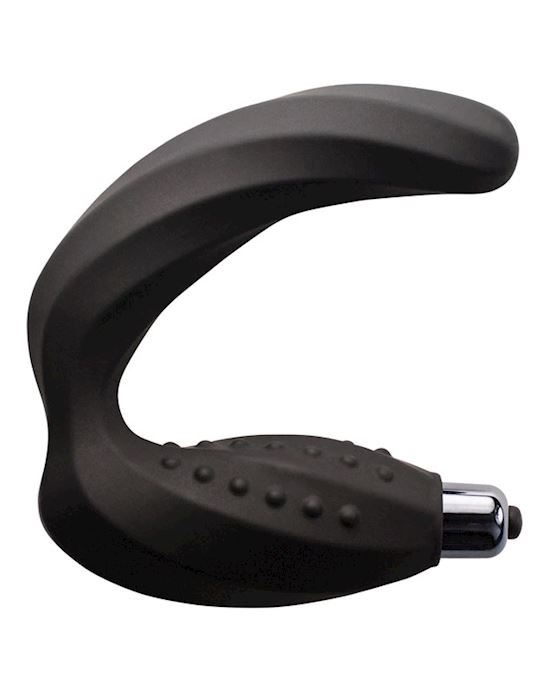 Wild Boy 7$74.95Shop Now
Nipple Vibrators
Nipple Vibrators are nipple clamps, nipple suckers or nipple pumps with added vibration for extra stimulation. Generally, battery powered, many nipple vibrators have remotes to change the vibration speed and pattern - a must for any nipple stimulation lover! Check out Adulttoymegastore's range of nipple vibrators here.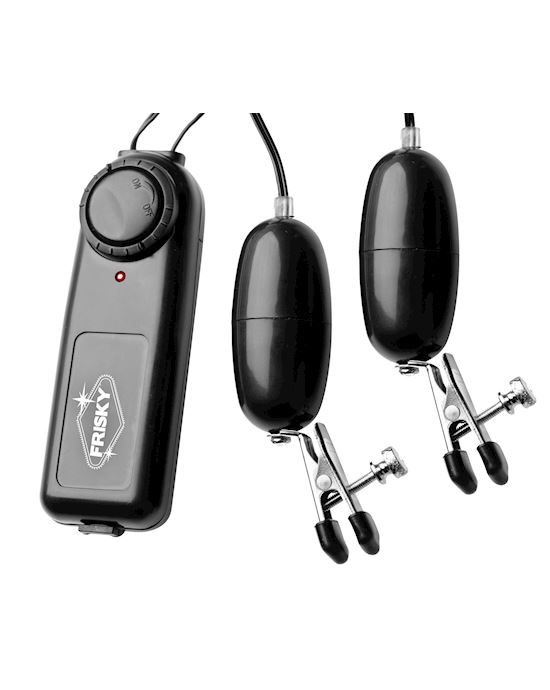 Vibe Me Vibrating Nipple Clamps With Variable Speeds$49.95Shop Now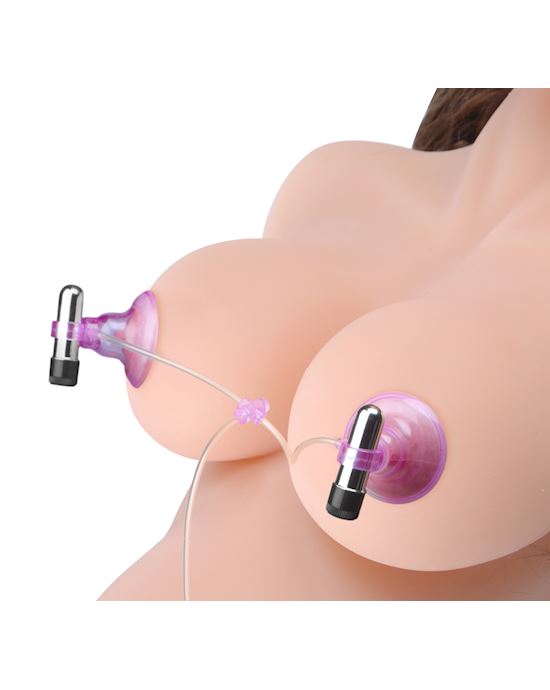 Vibrating Nipple Suckers$77.95Shop Now
Strap-On Vibrators
Strap On Vibrators allow strap-on sex lovers to take things to the next level! Added vibrations open up a whole new world of options when it comes to strap-on sex toys, meaning more pleasure for both the strap-on wearer and their partner. Check out Adulttoymegastore's range of strap-on vibrators here.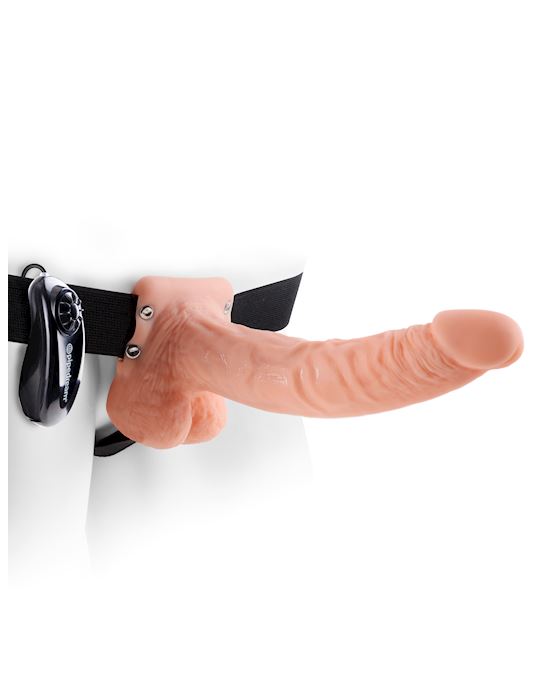 Fetish Fantasy Series 9? Vibrating Hollow Strap-on With Balls$89.95Shop Now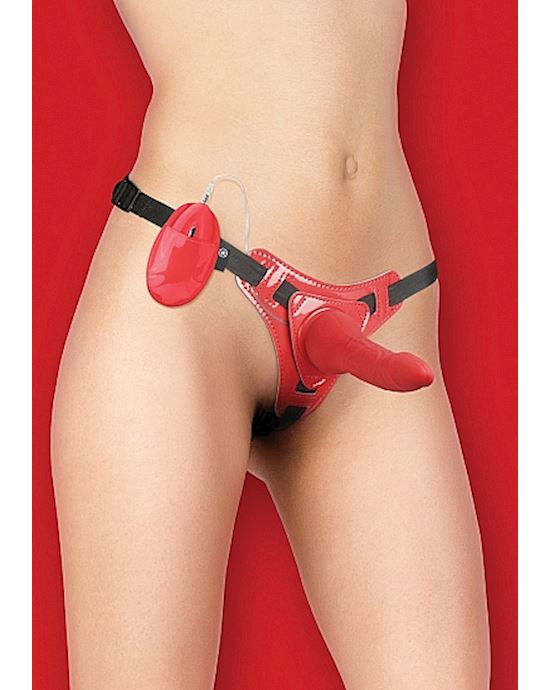 Vibrating Pleasure Strap-on$59.95Shop Now
Double Ended Vibrators
Double-ended vibrators include double-ended vibrating dildo sex toys and double penetration vibrator sex toys. Added vibrations mean added sensations, which equals added pleasure! Check out Adulttoymegastore's range of double ended vibrators here.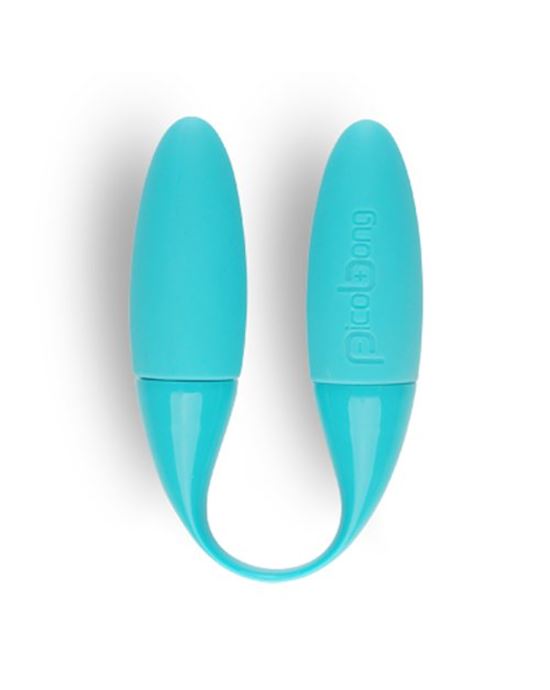 Picobong Mahana 2$175.95Shop Now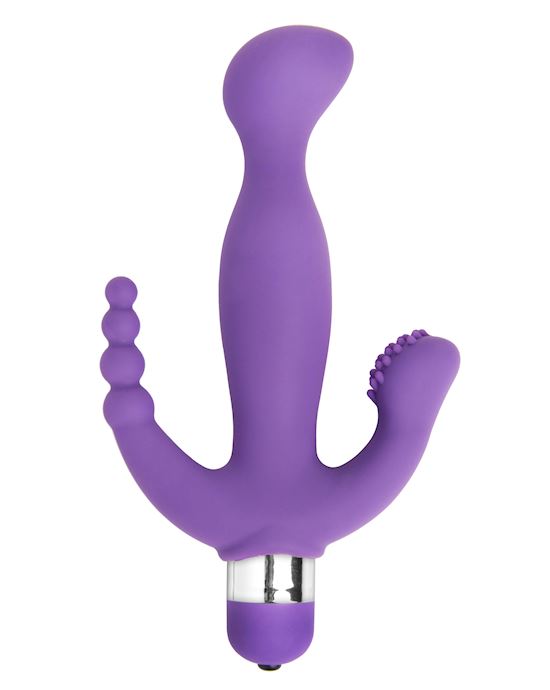 Amethyst 7 Mode Triple Stimulation Vibrator$117.95Shop Now
Clitoral Vibrators
Clitoral vibrators stimulate the clitoris. Most clitoral vibes are meant to be used externally but some can be used internally as well. Some clit vibes have a point on the end for pinpoint clitoral stimulation, while others are designed to rest comfortably on the vulva. A small discreet clitoral vibrator is a good choice for a first vibrator, as they're great for solo play as well as playing with a partner. Check out Adulttoymegastore's range of clitoral vibrators here!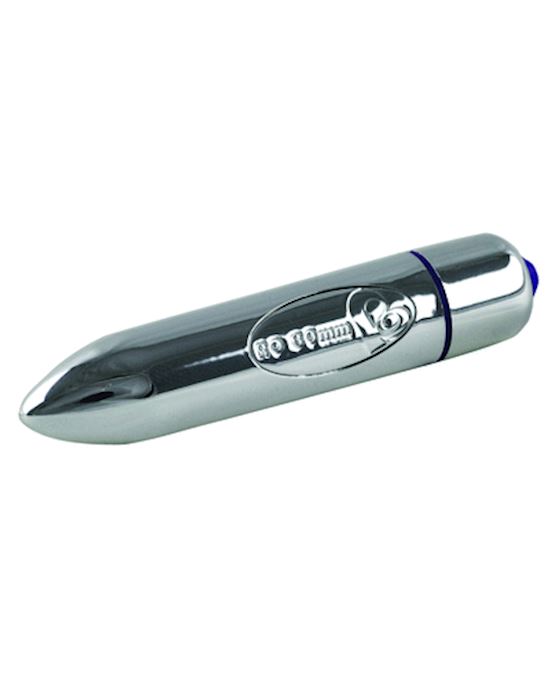 Rocks Off Ammunition Of Love Ro 80$21.95Shop Now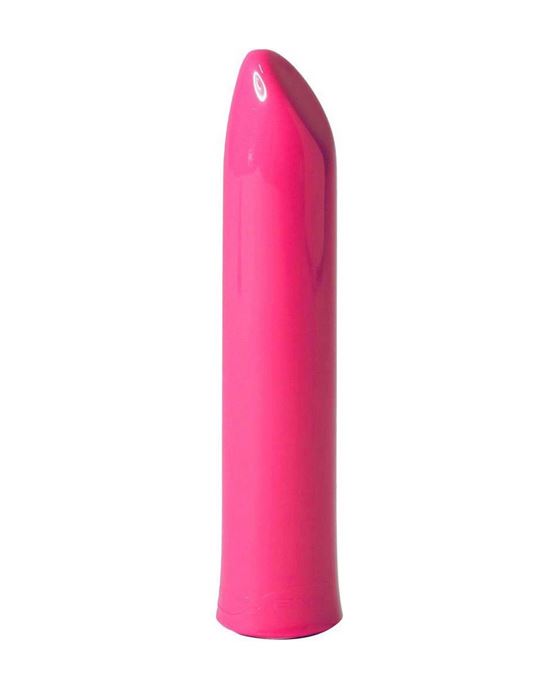 We-vibe Tango Pink$100.95Shop Now
Rabbit Vibrators
Rabbit vibrators stimulate both the clitoris and the G-spot either at the same time, or one at a time. These vibrators were made popular in Sex and the City, and remain to be one of the most popular vibrator types in the world! Check out Adulttoymegastore's range of rabbit vibrators here.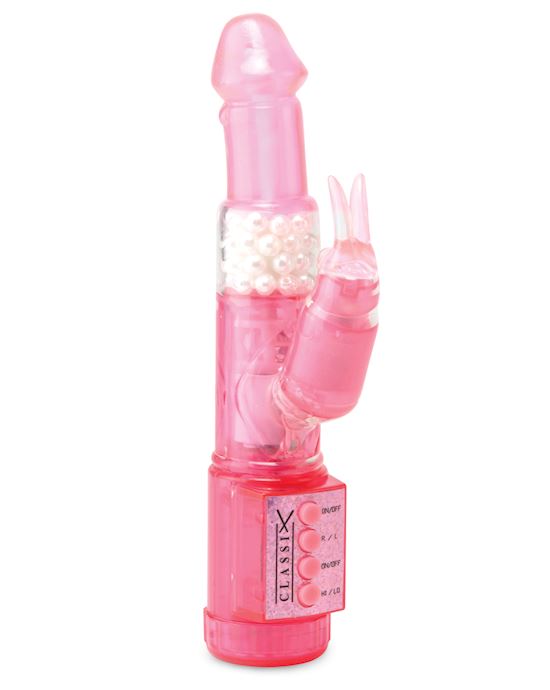 Classix Waterproof Rabbit Vibrator$70.95Shop Now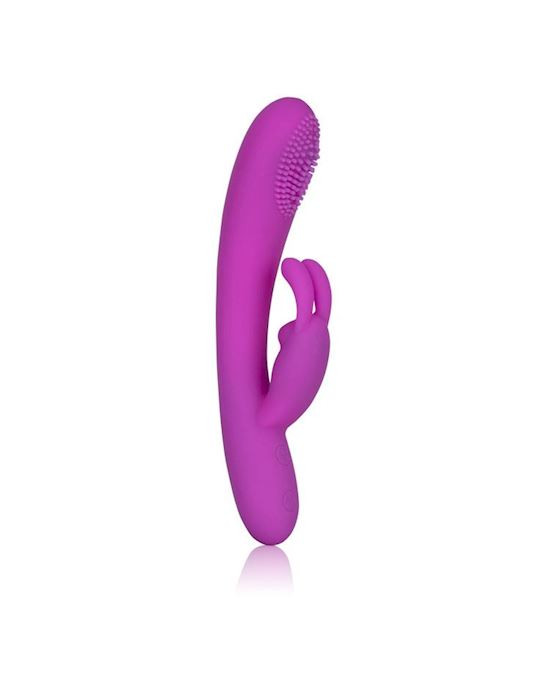 Embrace Massaging Rabbit$76.95Shop Now
Bullet Vibrators
A bullet vibrator is a small, bullet-shaped vibrator designed for external clitoral stimulation. Vibrating eggs or bullet vibrators are as small as an egg and are meant to be used externally, but can be used internally. Their small size helps them stimulate the clitoris (or inside the vagina), which makes them excellent beginner vibrators. Bullet Vibrators can also be used on nipples, testicles, the perineum, and on the skin for enhanced stimulation during foreplay. Bullet vibes are perfect for pinpoint pleasure, and their small size makes a bullet vibe the ideal travel companion and a must-have every nightstand. Check out Adulttoymegastore's range of bullet vibrators here.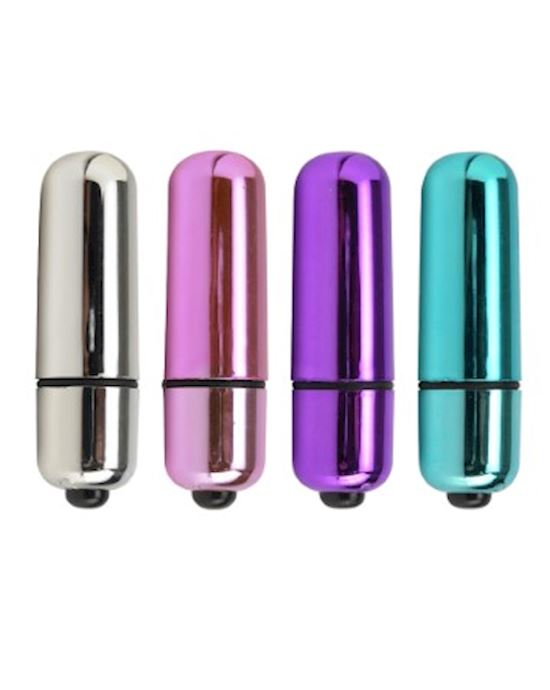 Pleasure Bullet Vibe$11.95Shop Now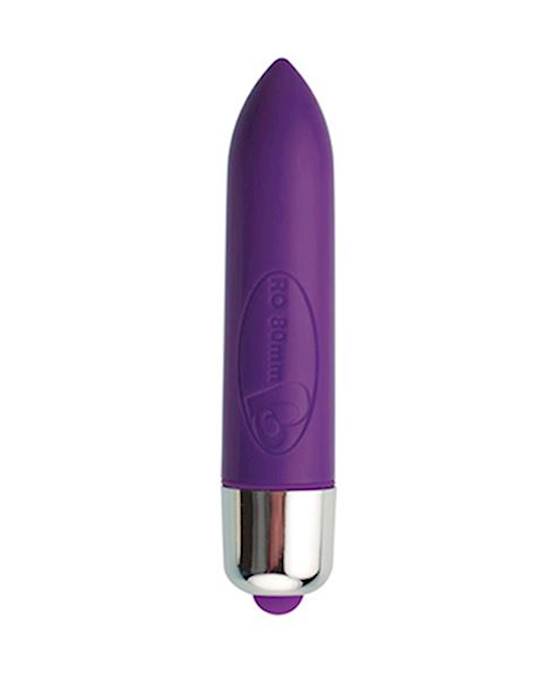 Rocks Off Rocks Off 7 Speed Colour Bullet$22.95Shop Now
G-spot Vibrators
G-spot vibrators are internal vibrators that focus on the G-spot. They are usually much firmer than a clitoral vibrator and have a curved tip to stimulate the G-spot. These vibrators can also be used externally to stimulate the clitoris as well. Check out Adulttoymegastore's range of G-spot vibrators here.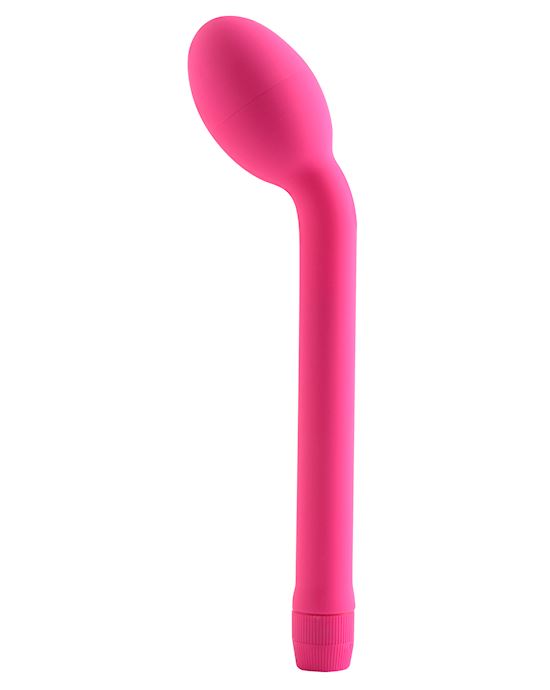 Waterproof Neon Luv Slender G Vibrator$13.95Shop Now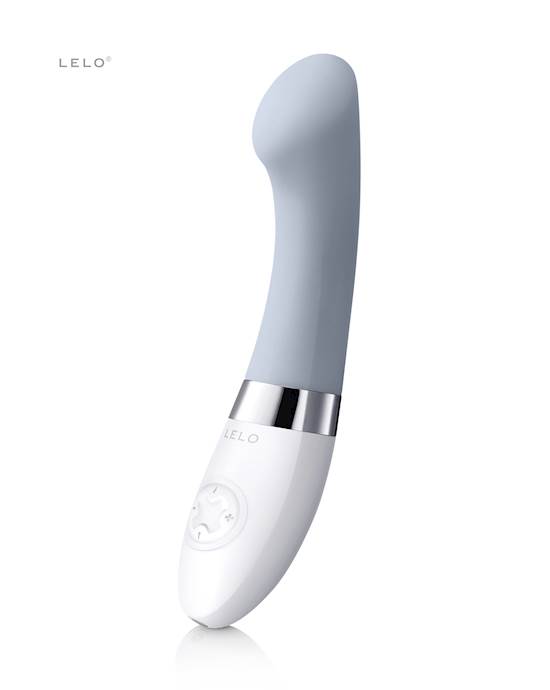 Lelo Gigi 2$177.95Shop Now
Finger Vibes
Finger vibrators, also known as finger vibes, are worn on one or more fingers so that you can put direct pressure on the clitoris. Some finger vibes can even be used internally! Finger Vibes are a mini vibe attached to a ring that goes around your finger which is designed to enhance the touch of your bare fingertips. They are a great starting point for someone who has never used sex toys before as they are small and unintimidating. They are also great for partner play as they allow you to enjoy the full "hands-on" experience that you wouldn't usually get to experience with larger vibrators.
Finger vibes feel amazing when rubbed against the clitoris and feel just as pleasurable for men when placed against his testicles while preforming oral sex. Finger Vibrators can be used for more than just masturbation, they are also amazing when used to give your lover a sensual massage by flicking their nipples, lips or other sensitive areas. Check out Adulttoymegastore's range of finger vibes here.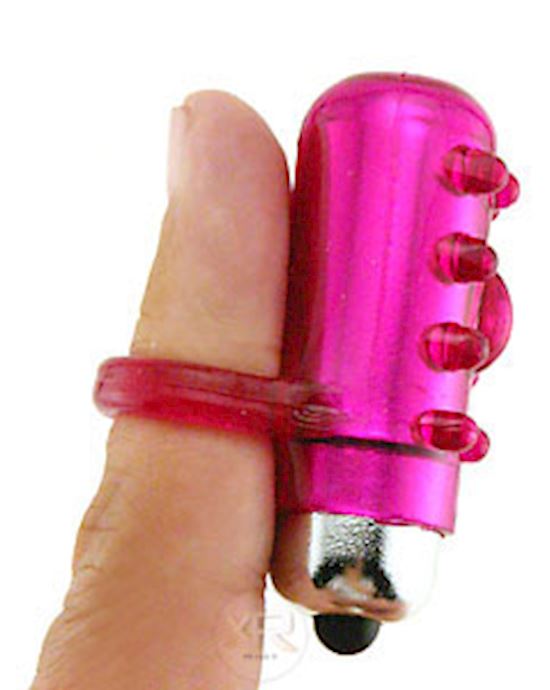 Finger Sleeve With Vibrating Bullet$19.95Shop Now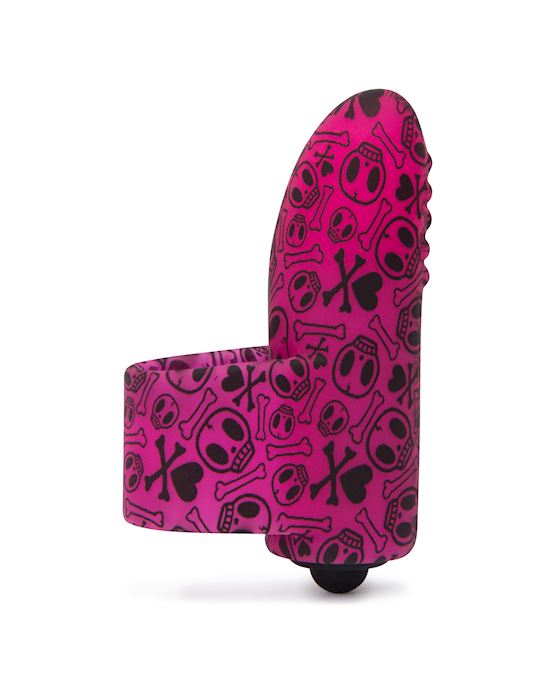 Tokidoki Wildstyle Finger Ring$59.95Shop Now
Who should use a vibrator?
If you are sitting here and thinking, I have a partner I don't need a vibrator! Well that really isn't the case! Sex toys are a great way to spice up a relationship and just because your partner is able to pleasure you, doesn't mean that a vibrator can't join the party too. Vibrators provide sensations that unfortunately us humans cannot, and although you may not feel like it's your partner who is pleasuring you, they can still control it and decide how and when you feel that pleasure., which is just as exciting!
And for all you single ladies/men out there, a vibrator is an essential masturbation tool, it's just up to you what style you go for! Half the effort, double the pleasure, sounds pretty damn good to me!
So, jump on board the vibrator express and chug yourself all the way to pleasure town!