10 Must-Have Sex Toys to Get You Through Lockdown
Lockdowns are never easy, but just because we're stuck in our own little bubbles doesn't mean we can't have a good time. And what better way to pass the time than trying out a new sex toy or two and exploring our bodies in new and exciting ways?
Sexual wellness is an important part of our wellbeing, and it doesn't matter if you have a partner or are single, have a penis or vulva, there's a game changing sex toy out there waiting to help you get through lockdown and spice up your sex life in isolation!
This list contains options for vulva owners, penis owners and everybody.
So, without further ado, let's dive into our top recommendations of the 10 must-have sex toys for lockdown. All these products are highly rated by our customers and guarantee a great time!
Lockdown essentials for vulva owners
Have a vulva? These are the must-have sex toys for you!
1. Kama by Share Satisfaction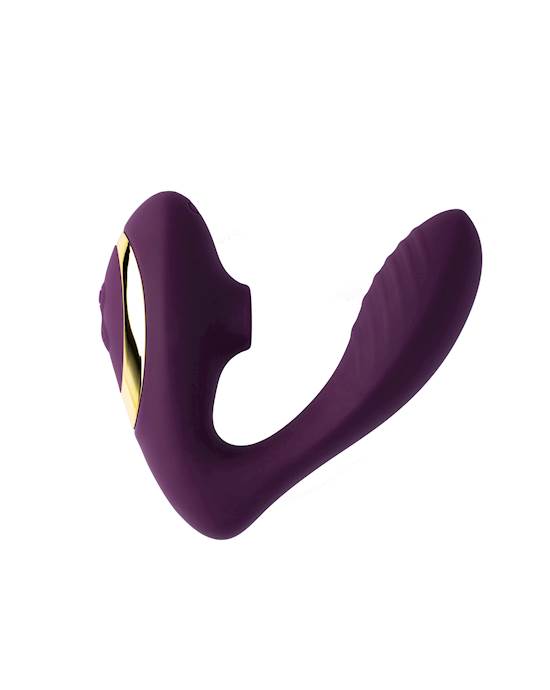 Share Satisfaction Kama$89.95Shop Now A must have for all vulva owners, the best-selling Kama by New Zealand brand Share Satisfaction is the perfect toy for some exciting solo time. Waterproof and USB chargeable, Kama is all you need for both clitorial and internal stimulation. The clitorial stimulator features differing levels of pulsating and suction while the g-tipped vibrator stimulates you from the inside. Best of all, this toy is hands free so you can sit back, relax and let it do all the work for you!
"Love love love this, it's my new best friend. Great for alone time and warming up with my partner! 10/10 recommend!!!" - Verified Purchaser
"The best toy ever invented, hats off to share satisfaction. Best investment you will not be sorry." - Verified Purchaser
2. The Satisfyer Pro 2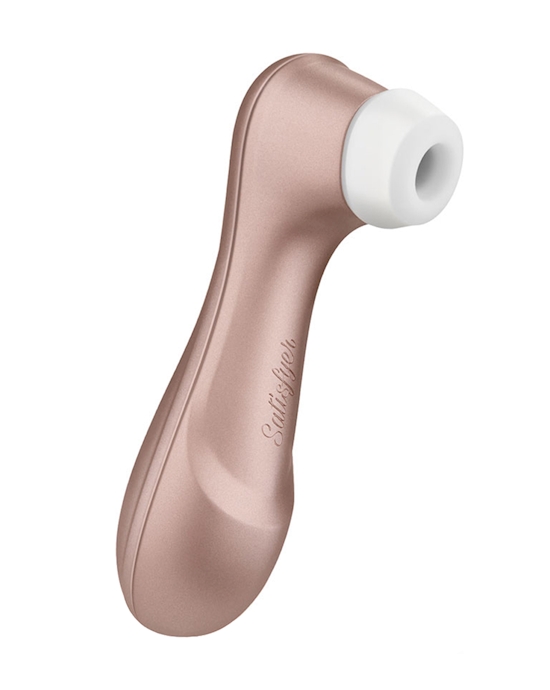 Satisfyer Pro 2 Next Generation$59.95Shop Now
If you haven't so already, let this be your sign to finally purchase the Satisyfer Pro 2 from award-winning sex toy brand Satisyfer.
The SP2 was Adulttoymegastore's best-selling product during lockdown 2020! Featuring 11 settings, this toy uses innovative pressure wave technology to produce contactless clitoral stimulation. And being completely waterproof, you can take your SP2 into the shower or bath for some extra steamy fun.
"Not just hype, this product delivers! Not for anyone looking to play a slow and lazy long game, this thing can blow the top of your head off in under 60 seconds. Soundproof the walls and put down a tarp - you're going for a ride!" – Verified Purchaser
"No need to be worried about being single when you have this beaut in your bottom drawer 😉" - Verified Purchaser
Lockdown essentials for penis owners
Do you have a penis? These are the best sex toys to keep you satisfied during lockdown.
3. Satisfyer Men Vibration Masturbator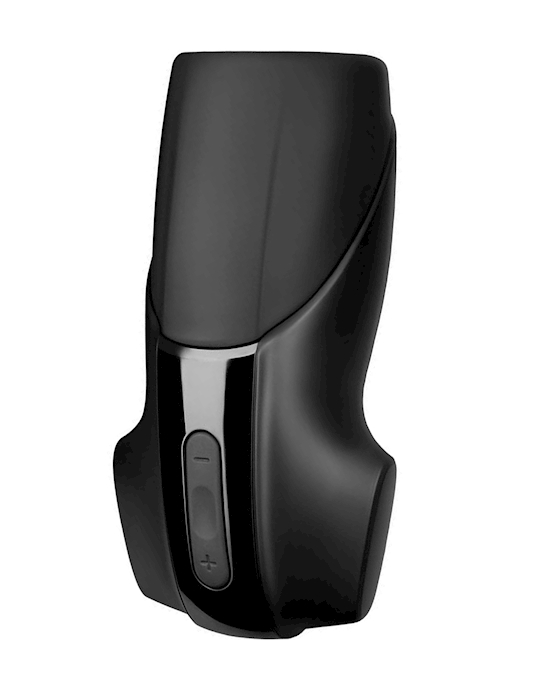 Satisfyer Men Vibration Masturbator$77.95Shop Now Missing the pleasurable sensations of oral sex? No need to fret, the sleek and elegant Satisyfer Men Vibration Masturbator has you covered. Created by ever popular sex toy brand Satisfyer , this classy masutrbator features three intensities and eight hot rhythms, which are guaranteed to produce mindblowing orgasms. Thanks to its ergonomic curves, this toy fits perfectly in the hand and allows you to easily operate the buttons with your thumb.
4. Share Satisfaction Masturbator Egg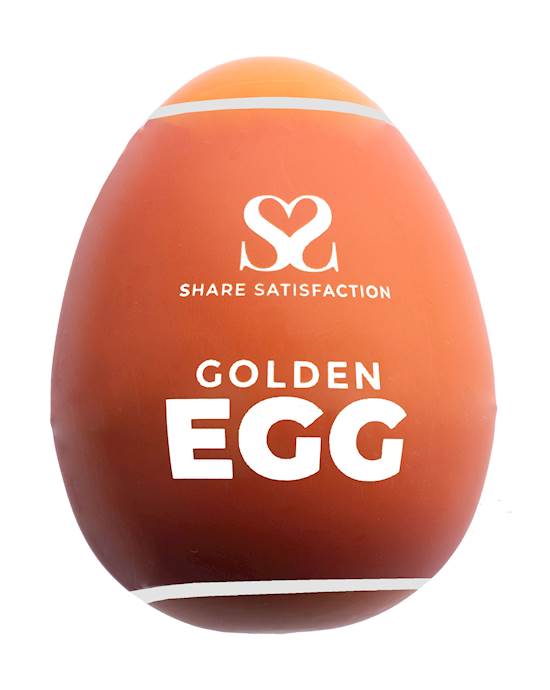 Share Satisfaction Masturbator Egg - Golden $18.95Shop Now On a budget? Don't let that stop you from treating yourself to a lockdown toy. The Share Satisfaction Masturbator Egg is stretchy masturbation sleeve that stretches over the penis to elevate your pleasure and sensation during masturbation. The cost of this toy might be low, but the satisfaction rates are super high!
"My partner absolutely loves this, Described it as unique pleasurable experience" - Verified Purchaser
Lockdown essentials for everybody
No matter what genitalia you have, you can enjoy these amazing sex toys to explore your pleasure!
5. Beginner Anal Training Kit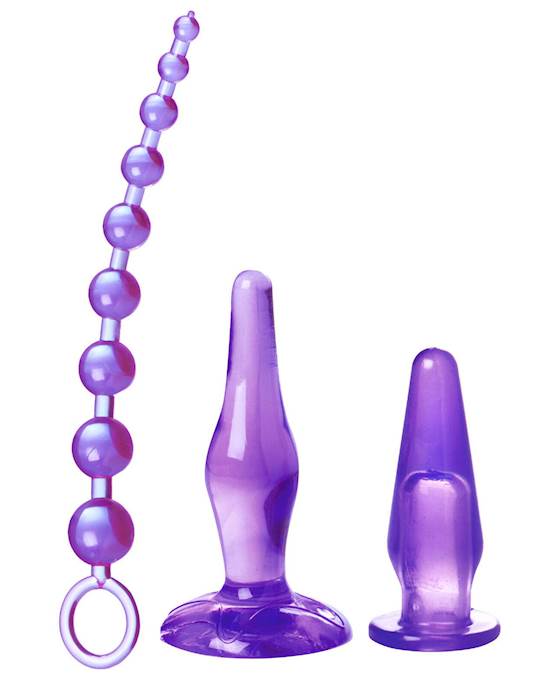 Share Satisfaction Anal Trainer Kit$26.95Shop Now
Everybody has a butt! If you haven't so already, now is a great opportunity to explore the exciting world of anal play. This cost friendly Anal Trainer Kit is pretty, purple and perfect for beginners. With Two butt plugs and a set of anal beads, this kit has all you need to keep entertained while stuck at home!
"Great value for the price plus the materials as great for getting into plugs as they were very forgiving on newbies." - Verified Purchaser
Doing It - What are anal training kits? Do they feel amazing and do I need one? from Adulttoymegastore on Vimeo.
6. B-Vibe Rimming Anal Plug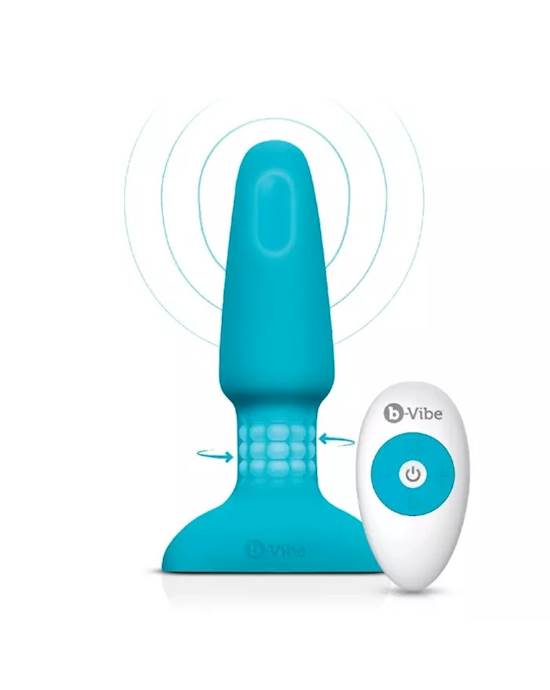 B-vibe Usb Rechargeable Rimming Plug$188.95Shop Now If you are a lover of anal stimulation, now is the perfect time to take your butt plug game to a whole new level. Say hello to the USB Rechargeable Rimming Plug created by the expert in anal toys B-Vibe.
Being the first premium plug engineered to incorporate rotating beads for a rimming sensation and a powerful tip vibration for breathtaking stimulation, this plug gives all others a run for their money. The remote control works from 30 feet away, making it perfect for exciting lockdown couples play, or use it alone!
"The B-vibe comes in some really nice packaging, we all love to unbox right? It's obviously well made and feels really nice and smooth. There are so many vibration settings and the remote responds instantly. You'll be getting what you paid for with this product and I highly recommend it." - Verified Purchaser
7. Bondage Kit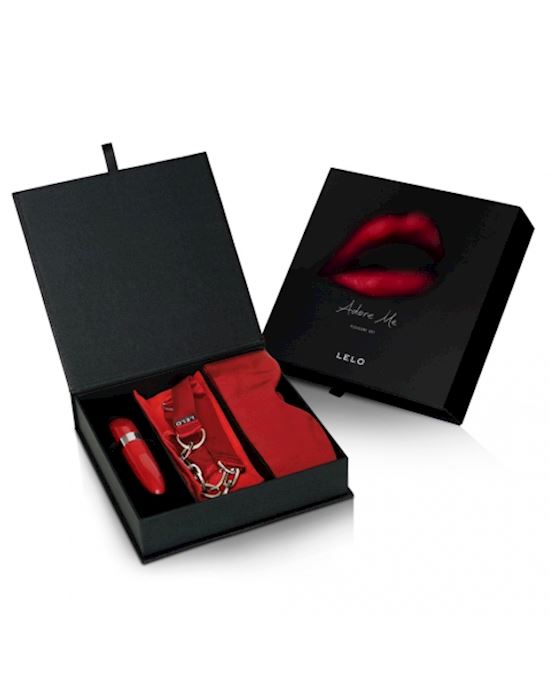 Lelo Adore Me Pleasure Set$257.95Shop Now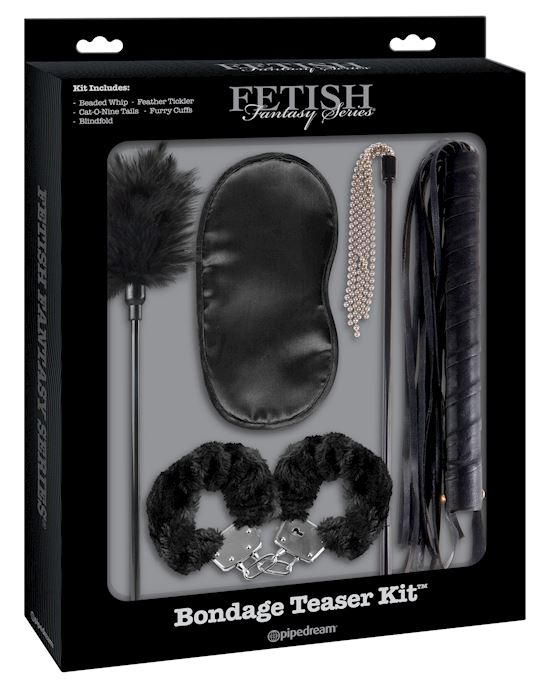 Fetish Fantasy Limited Edition Bondage Teaser Kit$70.95Shop Now
Isolating with your partner? What better way to bring some heat to your lockdown antics than introducing a bondage kit.. The Lelo Adore Me Pleasure Set is perfect for indulging in light restraint play.
With the silk and suede Sutra Chainlink Cuffs, Intima Silk Blindfold and the Mia 2 rechargeable massager, this kit has everything you need to spice up your sex life. If you're looking for a more affordable option, the Fetish Fantasy bondage kit is a great option.
8. Suction cup dildo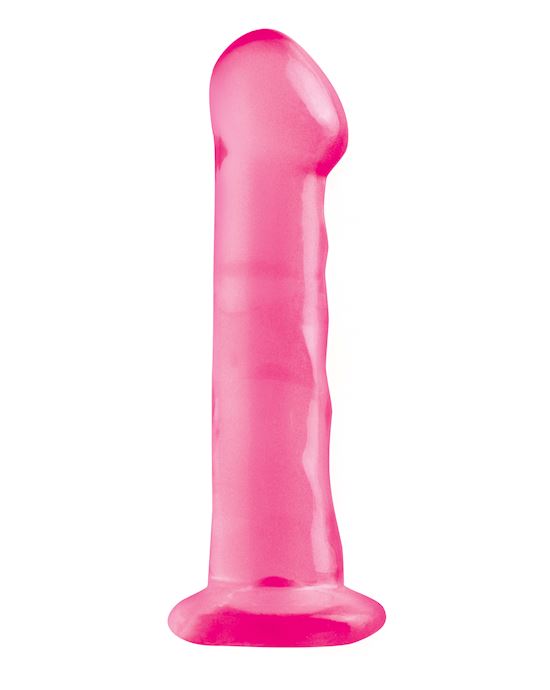 Basix 6.5 Inch Suction Cup Dildo$37.95Shop Now
Ideal for solo play, the Basix 6.5 Inch Suction Cup Dildo is all you need for vaginal or anal stimulation. Its strong suction cup makes it perfect for hands-free fun. Long enough for deep penetration but slim enough for comfort, this dildo is perfect for beginner and intermediate players. If you are needing some discreet time to yourself, take this dildo to the bathroom, stick it on your shower wall or floor - any flat surface really - and enjoy!
"This is perfect! A super realistic size and suctions so well to the floor, shower, mirror anything!!" - Verified Purchaser
"Never had a dildo before, but this has opened up a whole new world! Love the colour, the shape and a great all round size. Would recommend!" - Verified Purchaser
9. A glass dildo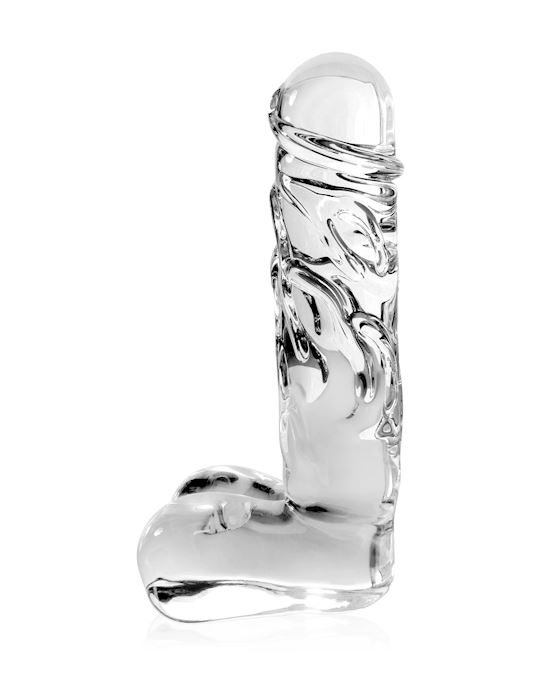 Icicles No$44.95Shop Now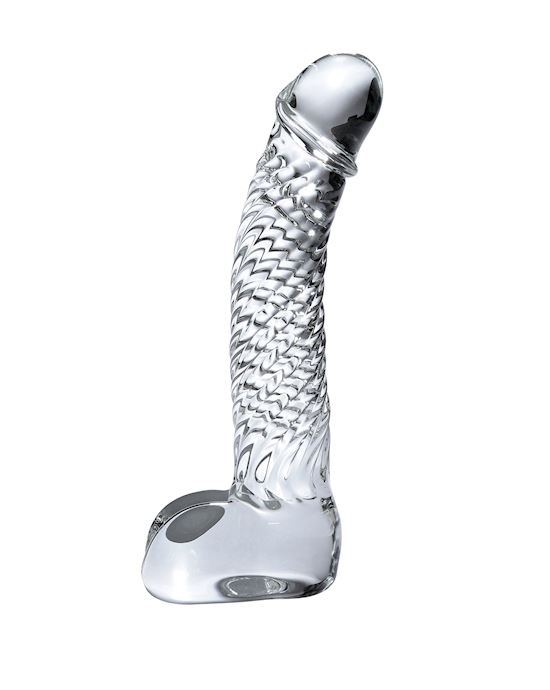 Icicles Glass Dildo No 61$55.95Shop Now Have you experienced the sensations of using a glass sex toy yet? Handcrafted to perfection, the Icicles Glass Dildo N0 40 is textured and a bit girthy and beautifully crafted to for pleasure. Created by reputable sex toy brand Icicles, which specalises in handblown glass toys, this dildo is great for temperature play and is made to last.
You can plop this dildo in some ice water to cool it down or place it in a mug of warm water to heat things up, before using anally or vaginally with plenty of lubricant. Made from glass, this dildo is ideal for those wanting to make a more environmentally friendly choice and make clean-up a breeze! For more options, check out our range of glass dildos and learn how to get started with temperature play.
"I LOVE this glass dildo - great size and texture that hits all the right spots internally. Can be chilled or used warm, which just adds to the delicious sensations!" - Verified Purchaser
"The design on the glass is so detailed. It's cold and rock hard to touch but once it's used the glass warmed up. Worth the buy and looks beautiful enough to use as paperweight." - Verified Purchaser
Quickies - Are Glass Sex Toys safe? Glass sex toy 101 from Adulttoymegastore on Vimeo.
10. Satisfyer Endless Joy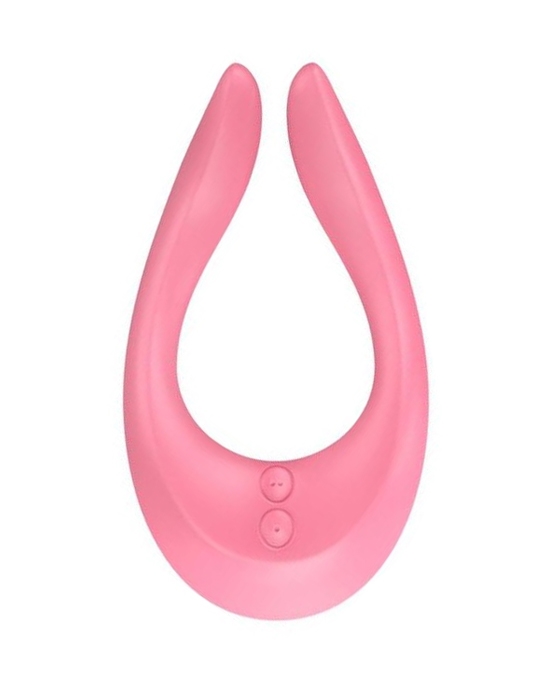 Satisfyer Endless Joy$69.95Shop Now
Last but certainly not least is theSatisfyer Endless Joy. To call this toy versatile would be a grand understatement. This sex toy can be used in an endless number of ways – on the clitoris, labia, nipples, G-spot, the perineum, testicles, shaft or tip of the penis. No matter what genitals you have, this toy will find a way to please you.
Whether you are alone or with a partner, this toy is a must have in your collection. By the time you have experimented with the 100 vibration combinations and tried it on all your erogenous zones, lockdown will be over!
"My partner and I had so much fun using this for the first time! It was my partner's first time ever using toys but he thoroughly enjoyed it as it not only pleasured him it pleasured me too!" - Verified Purchaser
"Love how you can use this product in so many different ways" - Verified Purchaser
Get down during lockdown with these sex toy essentials
Didn't see anything that tickled your fancy? Why not spend some of your down time scrolling through Adulttoymegastore's full range of sex toys and get something shipped to your door!
Want more tips for having a great sex life during lockdown? Check out these articles written by our sexperts:
Content disclaimer: The information in this article has been fact checked and reviewed for accuracy by Adulttoymegastore's team of content specialists and sexual wellness experts, including Sex Educator Emma Hewitt.
Adulttoymegastore does not provide medical advice, diagnosis, or treatment for illness. Any information published on this website, either by Adulttoymegastore or its authors, is not intended to be a substitute for medical advice, and you should not take any action before consulting with a medical professional.
For more product examples - shop all our
sex toys
here.