Turn Sex into Art With the Love Is Art Kit!
You can turn sex into art, literally!
LOVE IS ART is a unique sex toy for couples that gives adventurous couples all the tools they need to create a romantic and unique work of art using their bodies as a paint brush during sex. It may sound crazy, but these art kits are actually amazing – here's why you need to give sex art a try!
How did LOVE IS ART come about?
The founder of LOVE IS ART is a South African-born abstract artist named Jeremy Brown. He has been making 'sex' paintings for more than a decade.
One day, a close friend complimented him on a painting that was hung inside his house. After discovering how the painting was made, she asked him to provide her with everything she needed to make a painting with her husband on their anniversary. Jeremy put together a small package with all of the materials needed and wrote a little directional note for them to follow. They absolutely loved it, and the idea for LOVE IS ART kits was born.
Brown then spent 6 months researching and developing materials to ensure a safe project, including a treated non-allergenic cotton canvas, as well as a specially-formulated non-toxic, washable paint. He packaged the kit under the name Love Is Art. According to Brown, "Art takes patience, dedication, practice, creativity, open mind, and an open heart...so does love. Love is art."
What is LOVE IS ART?
The LOVE IS ART kit comes with everything a couple needs to safely make a tangible piece of abstract expressionistic painting while being intimate with one other. What's left is a one-of-a-kind abstract-to-the-extreme painting that represents that special moment, which can then be stretched, framed and hung on the wall. You can tell your friends how it was made, or keep it your little kinky secret! The kit also provides a unique bonding experience for the couples involved, as they work together as a team to craft their own unique masterpiece.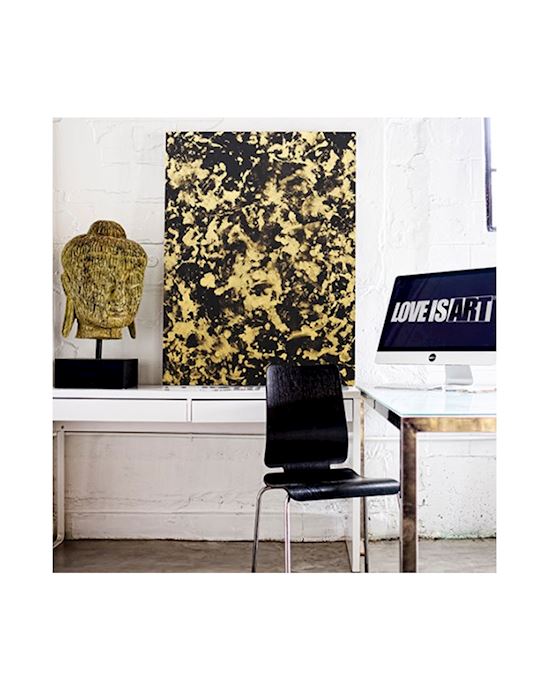 Love Is Art Premium Black/gold$106.95Shop Now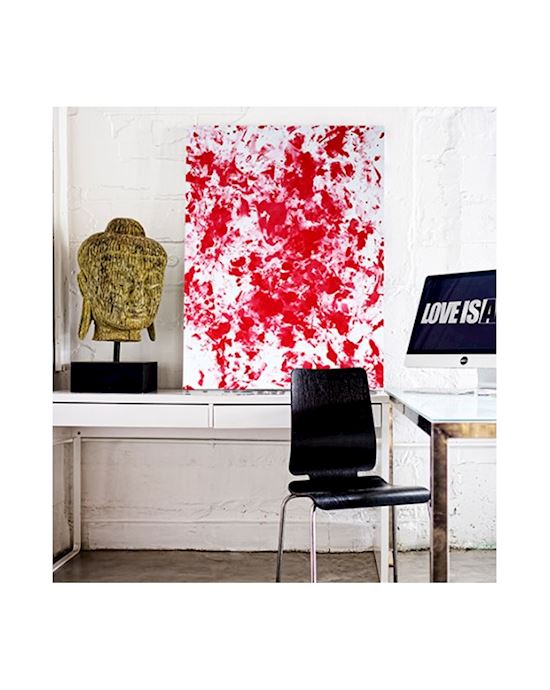 Love Is Art$106.95Shop Now
Why should I buy a LOVE IS ART kit?
It's a unique gift idea for your partner.
It will be fun to make - wink wink
Because you only live once and it's a fun thing to tick off your bucket list!
I would make a great wedding or engagement gift.
You can hang it on your wall and nobody will know that it's a product of one of your and your partner's steamy sex sessions.
You'll never come across an artwork so intimate and unique to you than this!
You could sell your masterpiece online and make thousands. Maybe...
What does the LOVE IS ART kit come with?
The LOVE IS ART kit includes everything a couple needs to craft a one-of-a-kind abstract painting while being intimate with one another.
Each kit includes:
A plastic painters' tarp to protect surfaces from paint splatters
A specially treated white cotton canvas
Bottles of specially formulated, organic, non-toxic, washable paint in colours of your choosing
Two pairs of disposable slippers so you don't track paint around the house
One soft mesh body scrubber to get the paint off your bodies afterwards with ease.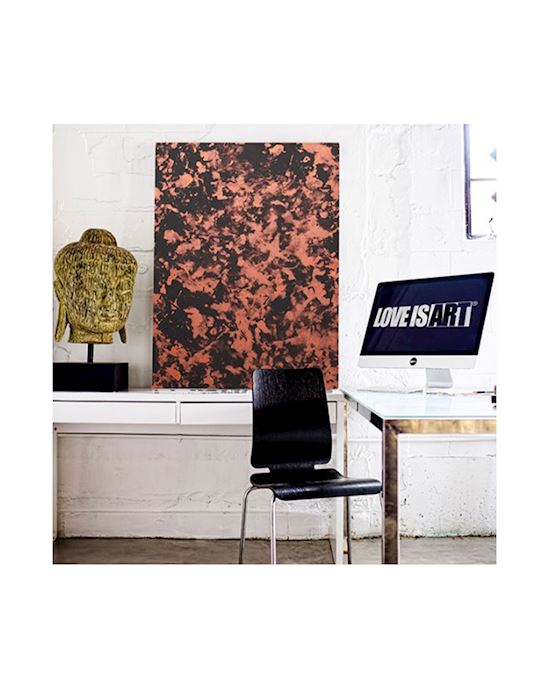 Love Is Art Premium Black & Copper$106.95Shop Now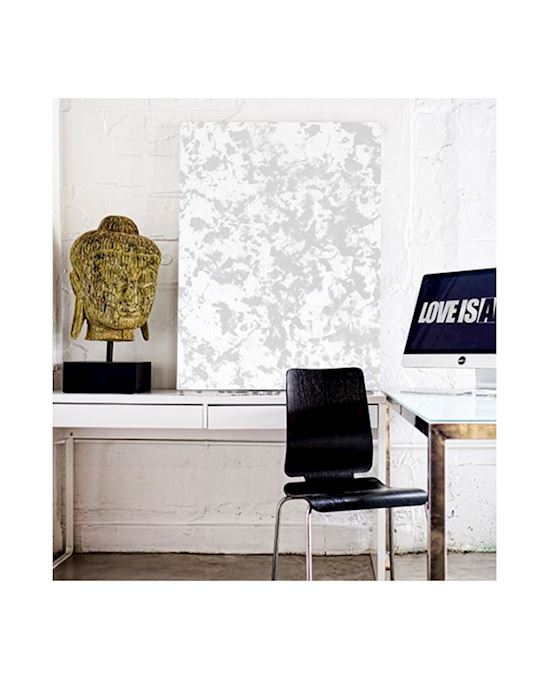 Love Is Art Wedding Edition$106.95Shop Now
How do you use a LOVE IS ART kit?
Simply roll the plastic tarp out onto the floor and place the specially treated canvas on top.
Pour the specially formulated paint onto the canvas.
Use your bodies to move the paint around and across the canvas, creating a unique abstract image.
After painting, throw on the disposable slippers and walk to the shower or bath to wash each other off.
When your masterpiece is complete and dry, the canvas is ready to be stretched.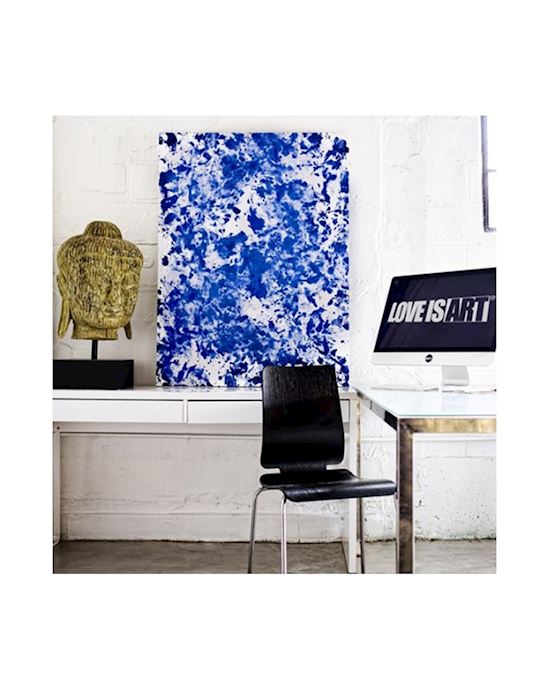 Love Is Art Blue$106.95Shop Now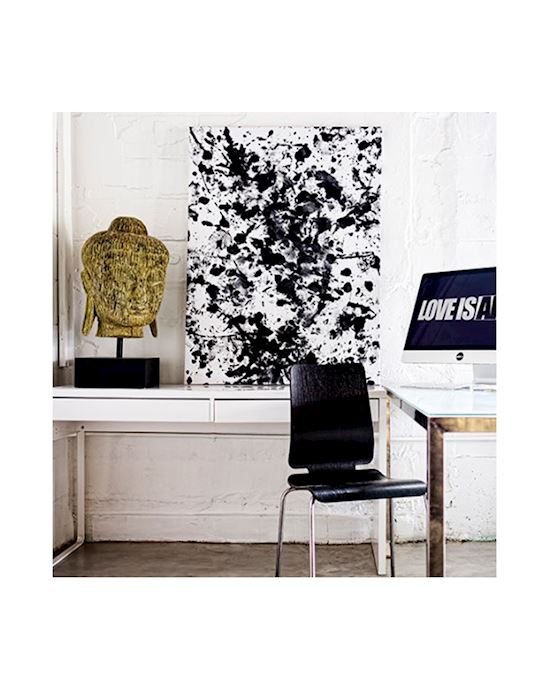 Love Is Art Black$106.95Shop Now
How do you stretch the LOVE IS ART canvas?
This video by LOVE IS ART shows you how to turn your masterpiece into a stretched canvas ready for hanging on your wall.
Are you game enough to turn sex into art?
The LOVE IS ART kit is truly unique. It would make a great gift, and it would be a lot of fun to create your own work of art with your partner!
Browse Adult Toy Megastore's range of LOVE IS ART kits now!