You Can Wear Your Vibrator as a Necklace Thanks to the Crave Vesper Vibrator!
Would you wear your vibrator proudly around your neck?
The Crave Vesper Vibrator blurs the lines between fashion and pleasure...
The Vesper necklace by Crave is designed for external clitoral stimulation, while also making a fashion statement.
The Vesper necklace is a strong, slim vibrator with four speeds: low, medium, high and pulsing. It is USB rechargeable with a cap at the top of the vibrator, and its slim, smooth design is a breeze to clean.
Made in the USA, the clitoral vibrator is splashproof (not fully waterproof!), and the vibrator's appearance somewhat resembles a very pretty nail. It's 3.8 inches long, made of smooth, rounded stainless steel, and it's available plated in 14K gold, rose gold or silver - oh la la!
The on-trend vibrator comes on a 26 inch necklace chain, meaning the vibrator sits beautifully between the breasts to accommodate a plunging neckline.
Crave was founded by Michael Topolovac, a Stanford-educated product designer, and Ti Chang, an industrial designer with a master's degree from the Royal College of Art in London. After raising $100,000 from more than 900 donors on the crowd-funding platform 'CKIE' to launch Crave's first product, the San Francisco-based company closed a $2.4 million 'Series A' investment from more than 60 angel investors in 2013.
The Crave Vesper necklace was born as a result, and it's certainly making some vibrations in the fashion and adult toy world!
Do you need a Vesper Vibrator to fulfill your CRAVE-ings?
Check out the entire Crave range here!
Get yours now before they sell out!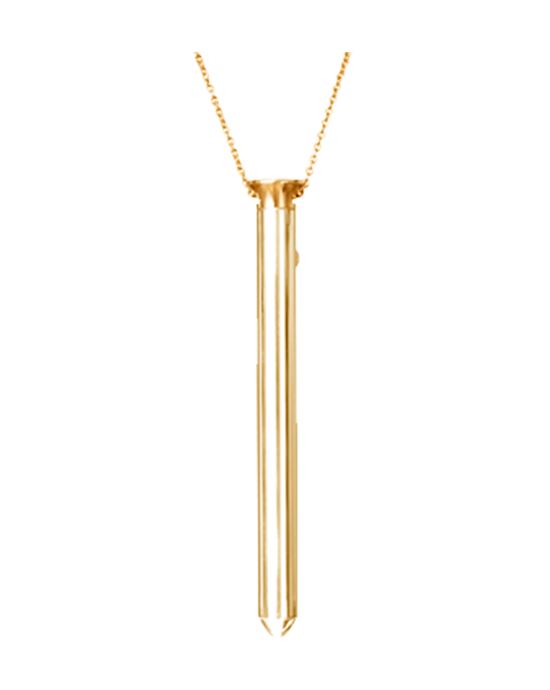 Crave Vesper Vibrator Necklace Gold$229.95Shop Now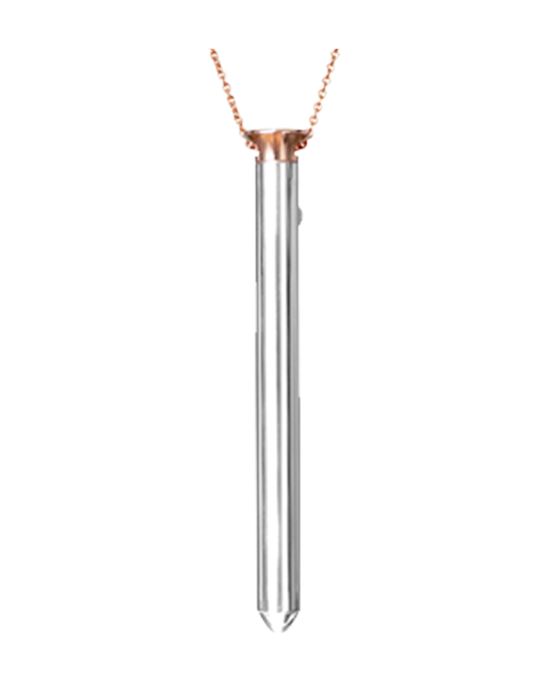 Crave Vesper Vibrator Necklace Rose Gold$161.95Shop Now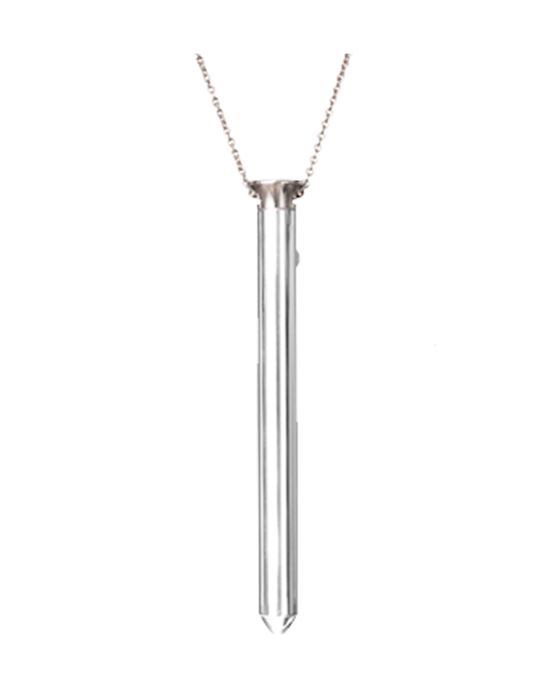 Crave Vesper Vibrator Necklace$160.95Shop Now