The 6 Best Bunny Tail Butt Plugs to Fluff Up Your Sex Life
What could be better than a butt plug? Simple, one with a bunny tail of course! Whether you want to get into animal play, or simply seek to spice up your sex life, bunny tail butt plugs can be a fun and exciting sex toy to further explore anal play. Here are the six best bunny tail butt plugs for fluffing up your sex life recommended by our team of experts.
Why use a bunny tail butt plug?
There's a multitude of reasons to introduce bunny butt plugs into your sex life. Standard butt plugs are a great introduction to anal play for anyone with a butt. For those with a prostate, butt plugs put a pleasing pressure onto the spot and can enhance an orgasm, and for those without, a butt plug gives an enjoyable sensation that stimulates your anus!
Bunny tail butt plugs add a little extra cuteness and kinkiness. Being on the more discreet side of pet play, these plugs are perfect for individuals or couples who want to try something new but keep it subtle. These little toys will spice up your sex life and take your orgasms to the next level.
So, without further ado, let's jump down the rabbit hole and unveil our top six picks of best bunny tail butt plugs for those looking to level-up their anal play, with tips and tricks on how to use them.
1. Neon Bunny Tail Butt Plug by Pipedream
Starting off at entry level for the bunny tail beginners out there, this bright blue plug, the Neon Bunny Tail by Pipedream, is vibrant and accessible, making it the perfect anal toy for beginners. When entering the world of anal play, it's important to start small and then gradually move up in diameter. This cute little plug has a tapered silicone tip with a one-inch diameter, allowing for easy insertion and plenty of pleasure.
Expert tip: Apply lube liberally. Unlike the vagina, the anus is not self-lubricating. Proper lubrication will ease insertion and prevent any difficulty or soreness. Once the bulb gets past the internal anus muscle, the plug should slide in easily.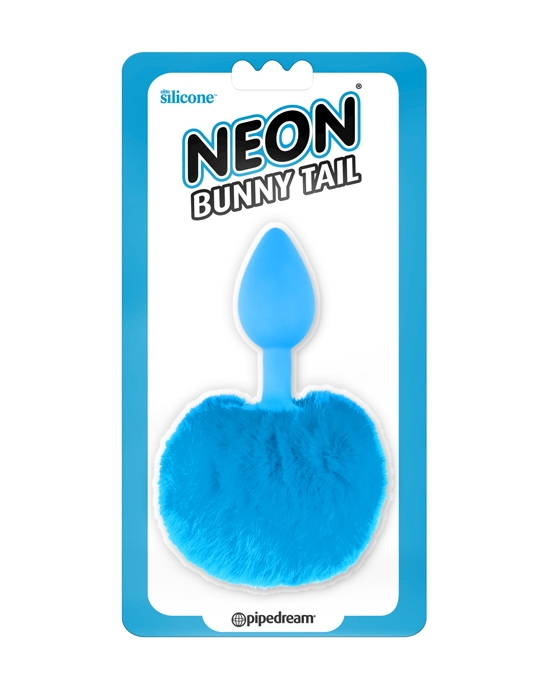 Neon Bunny Tail$16.95Shop Now
2. White Bunny Tail Metal Plug by Leather Play
This light-weight bunny tail is not only adorable but is also made of sleek metal allowing it to be used with all types of lubes, allowing easy clean up. With a 2.8-inch traditional shaped bulb, this bunny tail plug is perfect those taking the next step in anal play. Additionally, metal plugs add a nice weight to the toy, enhancing pleasure and even extending orgasms.
Expert tip: To keep your bunny tail fluffy and in good condition, wash the tail after use just like you would with the plug itself. Make sure the tail is completely dry before storing it away.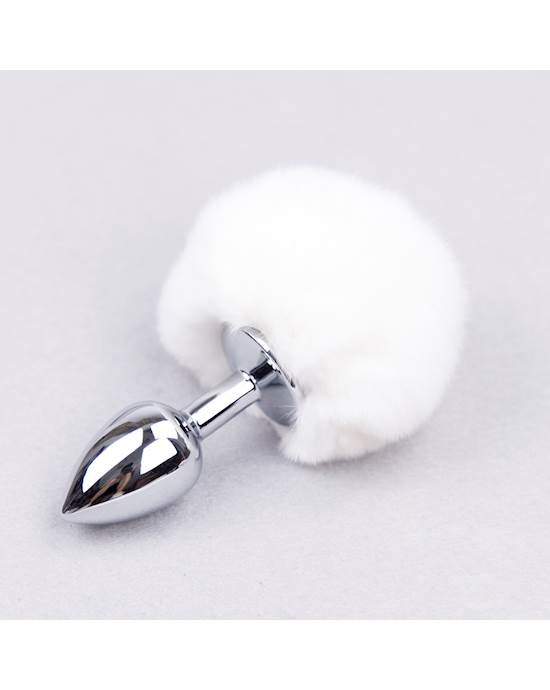 Bunny Tail Plug - 2.8 Inch$49.95Shop Now
3. Pink Bunny Tail Metal Plug by Leather Play
This perfect pink bunny anal plug combines the enjoyable weight of a regular metal plug with the cuteness of a pink bunny tail. At 2.8 inches, this plug is identical to the white lightweight bunny tail above, except in pink! Who knew bunny tails came in so many different colours?
Expert tip: For people with a prostate, moving the butt plug around can give you a sensual prostate massage. With a bunny tail plug this can be achieved by lightly tugging at the tail.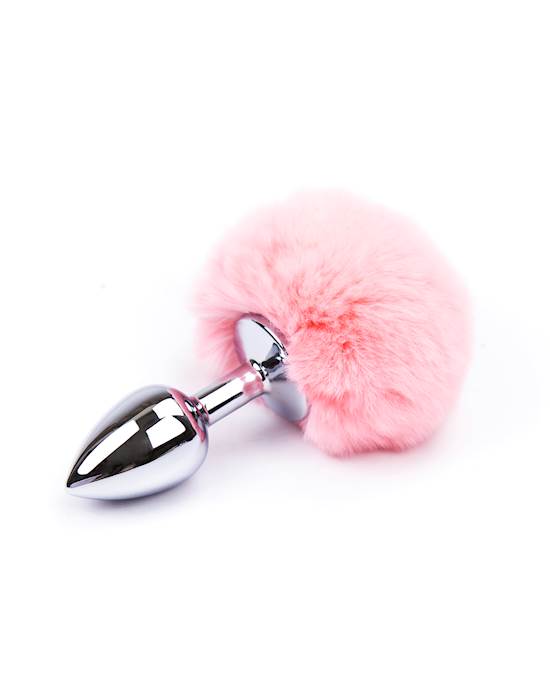 Bunny Tail Plug - 2.8 Inch$49.95Shop Now
4. Silicone Pink Fur Bunny Tail Butt Plug by NS Novelties
This candy floss coloured rabbit butt plug tail is guaranteed to bring some extra fun to the bedroom. Made out of body-safe silky-smooth silicone, you can be assured maximum comfort and pleasure. Washing its soft polyester hair is no hassle either, simply cleanse with warm water and soap and voila.
Expert tip: Just like regular butt plugs, bunny tail butt plugs can be used by anyone regardless of gender or sexuality. Using one of these plugs can make sex more pleasurable for everyone.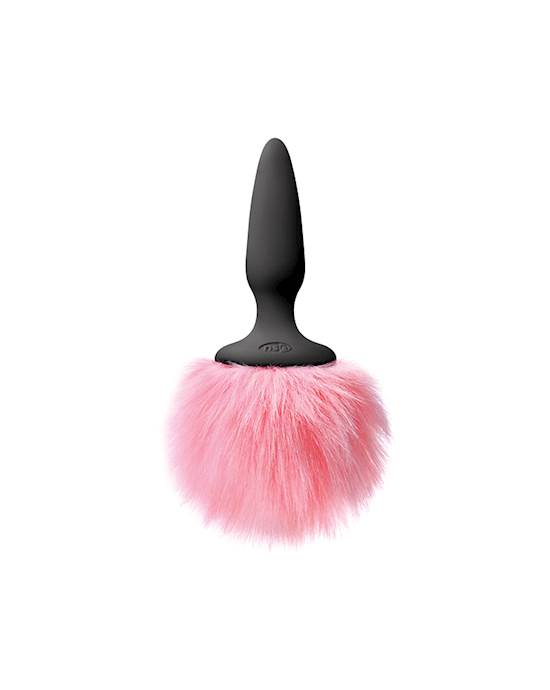 Bunny Tails Mini Pink Fur$42.95Shop Now
5. Extra Feel Bunny Tail Buttplug in Black
Perhaps you're looking for some further stimulation. In that case, the ribbed design of this fun ribbed bunny tail buttplug allows for a host of new sensations. This plug is both visually and sexually pleasing and can be used both hot or cold. Easy and exciting to use for both beginners and more advanced players, this plug is a perfect pick for anyone interested in unleashing their inner wild side.
Expert tip: Temperature play is a great way to enhance the sensations of a butt plug as it stimulates more neuroreceptors in your body. Using either ice or warm water, you can manipulate the temperature of your plug and create exciting new feelings (be careful not to make your plug too hot or too cold). Learn how to get started with temperature play.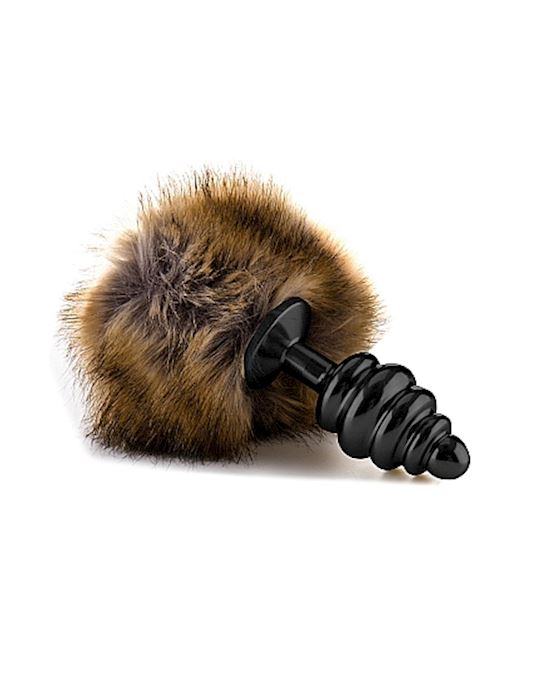 Extra Feel Bunny Tail Buttplug$43.95Shop Now
6. Slender Gold Bunny Plug Tail
With a sexy slender neck and a classy golden hue, this beautiful bunny butt plug tail is bound to bring both elegance and fun to anyone's sex life. Users can enjoy the cool sensation of its metal, weighted bulb and the softness of the faux fur.
Expert tip: Don't get ahead of yourself. It's important to not choose your plug purely based on the tail. Make sure to take into account the size of the bulb and choose appropriately based on your level of experience.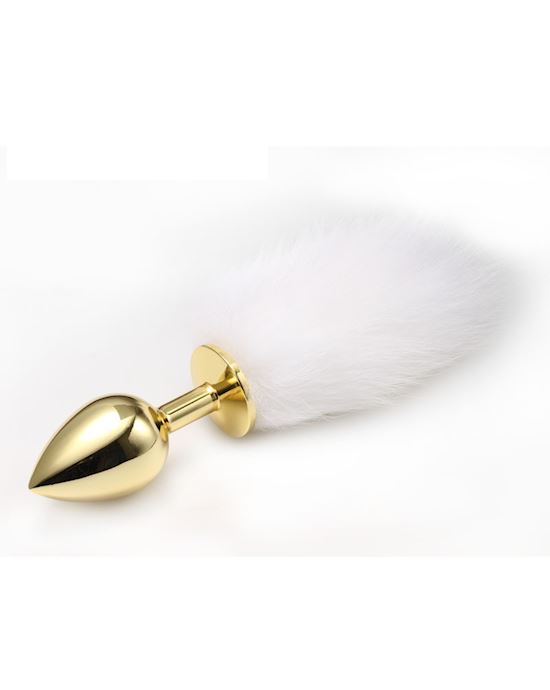 Bunny Tail$59.95Shop Now
Prepare your body for anal play
New to anal play? Be sure to learn how to prepare your body for anal play by watching the video below by sex educator and anal expert, Emma Hewitt.
Fluff up your sex life with a bunny tail butt plug
Using a bunny tail butt plug should be an enjoyable experience whether you're playing alone or with a partner. When dabbling in anal play, it is important to be comfortable and to use open communication. These plugs take anal play to the next level and are bound to bring joy to the bedroom.
Ready to add one to your collection? Shop Adulttoymegastore's range of butt plug tails and take something floofy home today!
Enjoyed this article? Check out these:
Content disclaimer: The information in this article has been fact checked and reviewed for accuracy by Adulttoymegastore's team of content specialists and sexual wellness experts, including Sex Educator Emma Hewitt.
Adulttoymegastore does not provide medical advice, diagnosis, or treatment for illness. Any information published on this website, either by Adulttoymegastore of its authors, is not intended to be a substitute for medical advice, and you should not take any action before consulting with a medical professional.