What is the difference between the new Satisfyer Curvy products?
What is the difference between the new Satisfyer Curvy products?
You've probably heard about the brand Satisfyer before, and specifically the Satisfyer Pro 2. This unique clitoral toy has amazing pressure wave technology to stimulate with hands-free vibrations. It quickly became one of the most popular toys around the world, with thousands of women and clitoris owners praising its magic powers.
Some people might be thinking - but what next? Is the Satisfyer Pro 2 really the best thing out there? Lucky for us, technology only continues to improve, and new and innovative ideas mean that there is still a world of pleasure to explore.
Satisfyer have recently released a range of amazing new products that can be completely controlled via an app. Yup, this is taking sex toy technology to a whole new level! The Satisfyer Connect app is sleek and easy to use, allowing you to control your vibrations with your finger, create new patterns, connect with your partner, or control the vibrations with voice control or your favourite song. The options are endless! And the best thing is, the new range of Bluetooth compatible toys connect in seconds and allow for a more intimate experience.
Three particular standouts in the Satisfyer range are the Curvy 1+, Curvy 2+ and Curvy 3+. With very similar designs, there has been a bit of confusion around whether the Satisfyer Curvy products are the same, and what the difference is between them. It's easy to get confused and wonder what the difference actually is, given the products look pretty much the same and all have both the vibration and pressure wave stimulation.
Luckily, we're here to help!
Curvy 1+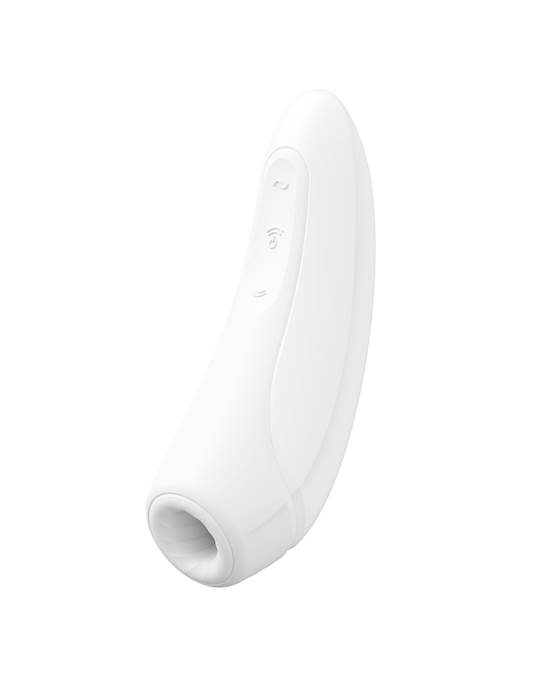 Satisfyer Curvy 1+$59.95Shop Now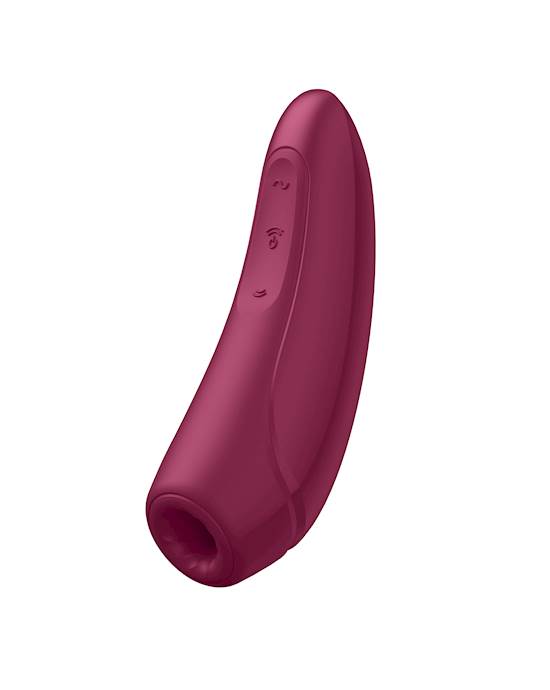 Satisfyer Curvy 1+$59.95Shop Now
The Curvy 1+ has a deep, textured tip, with a wider opening compared to the other two in the range. Curvy 1+ comes in white or red – both great colour options! The Curvy 1+ has an opening of 2cm in diameter, and the thicker silicone wall means that the clitoral stimulation is not quite as pinpointed as the other two Curvy's. The handle itself is also chunkier to hold than the other two designs.
Curvy 2+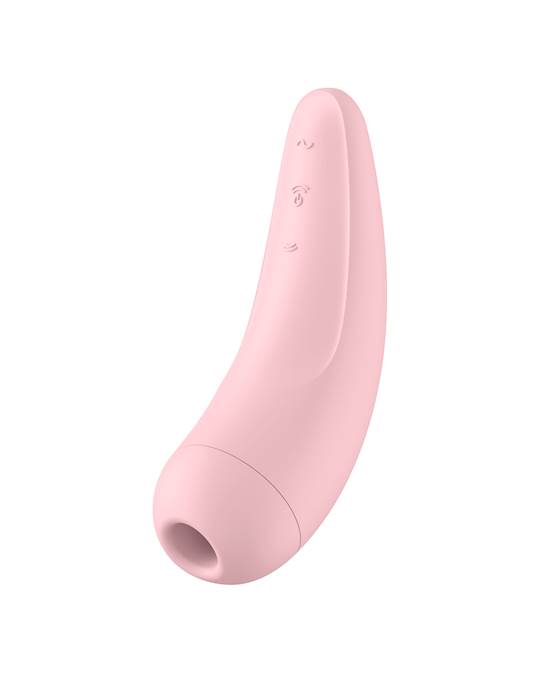 Satisfyer Curvy 2+$48.95Shop Now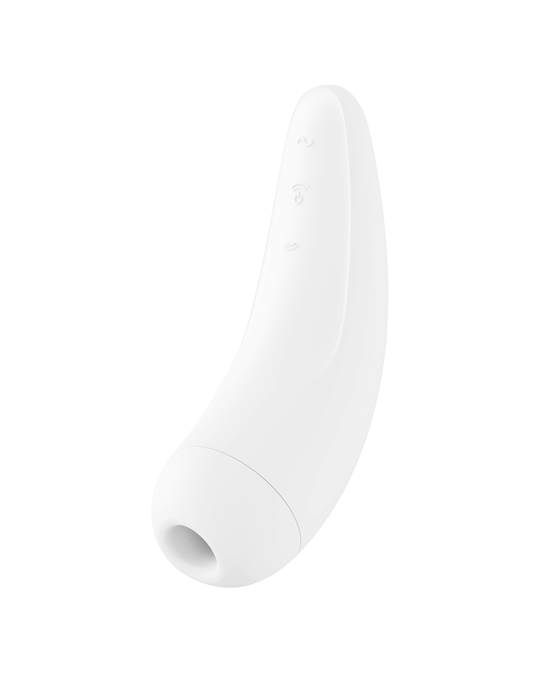 Satisfyer Curvy 2+$54.95Shop Now
The Curvy 2+ has a slightly smaller opening and comes in a pastel pink or white colour. The opening of the Curvy 2+ is about 1.5cm in diameter. The smaller opening means that the stimulation is more direct and pinpoint, which is great for those who prefer a more intense feeling.
Curvy 3+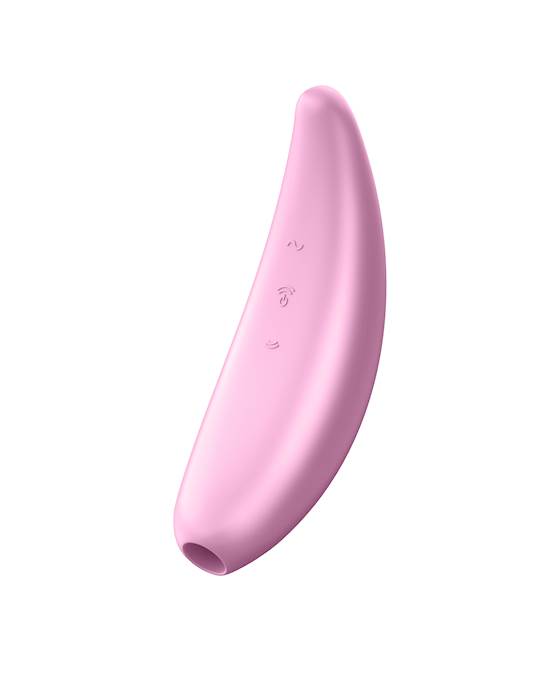 Satisfyer Curvy 3+$55.95Shop Now
And lastly, the Curvy 3+ is the most intense out of the 3. This is because it has an even smaller opening of just over 1cm. The smaller opening means you will get a very direct, pinpointed stimulation to the clitoris – which is great for those who like an intense experience and want to take things to the next level.
Pinpointed clitoral stimulation isn't for everyone though, so if you're new to sex toys it might be best to go for one of the other options to see how you like it first.
Which Satisfyer Curvy product is the best?
All of the Satisfyer Curvy's are great! Which one you purchase completely comes down to what you prefer for your sex toys. The difference in these products is quite minimal, and really comes down to how pinpointed you want your stimulation to be, and the design of the handle.
All of the Curvy products have dual stimulation, with both a vibration and pressure wave stimulation option. These can be controlled together or separately for a totally customisable experience!
Plus, the Curvy products connect to the Satisfyer Connect app, which is brand new and a very exciting feature to use. The original Satisfyer range does not connect to the app, so this definitely makes the newer products stand out! This is perfect for long-distance couple's, as your partner can control the vibrations through the app, and you can enjoy all of the features at the click of a button.
Want more?
Satisfyer have a huge range of other vibrators, cock rings and couple's toys to choose from as well! So if the Curvy's aren't quite what you're after, be sure to check out their other products.
Adulttoymegastore is an online retailer of sex toys distributing worldwide. ATMS was opened in 2009 and is still proudly New Zealand owned and operated, with over 8,000 products from more than 45 brands to choose from! We take great pride in providing the best products to thousands of happy customers, and have many benefits such as a loyalty programme, free samples, and personalised notes.
Adulttoymegastore has a huge range of sex toys including vibrators, dildos and cock rings for every occasion! With fast, 100% discreet shipping, and price guarantee, ATMS has everything you need to make good sex, great!
Image from Princess Previews.