My Satisfyer Pro 2 is broken. Help!
My Satisfyer Pro 2 is broken. Help!
Satisfyer Pro 2 has taken the world by storm. Its incredible pressure wave technology, waterproof and USB rechargeable design, and incredibly affordable price point has opened the doors to a world of pleasure for thousands of clit-owners worldwide.
I mean, you only need to look at some of the reviews to get an idea of how much people love the Satisfyer Pro 2!
"Who even needs a man" "Thought it was overhyped! Bought oen to see and omg 0-100 reaaaal quick! This is next level" "You'll be seeing stars and have little aftershocks"
But all good things must come to an end… Well, not that quickly! If you're having trouble with your Satisfyer Pro 2, it doesn't have to be the end of something beautiful. Here are some tips for getting your BFF back up and running!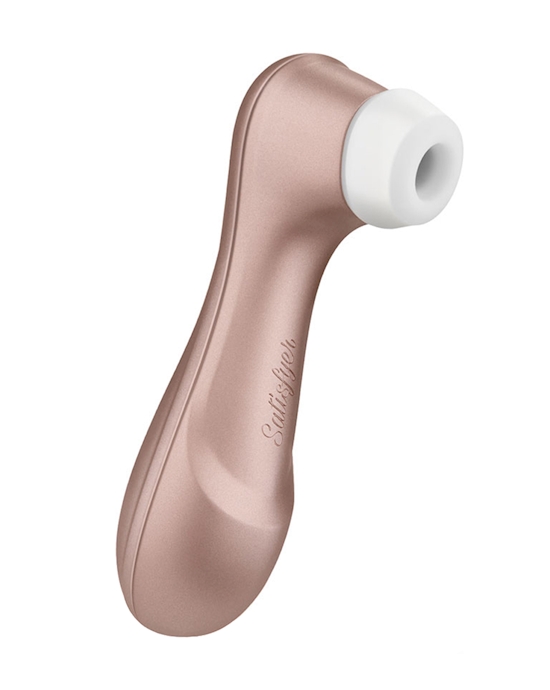 Satisfyer Pro 2 Next Generation$48.95Shop Now
Look after it correctly!
The first step is to ensure you look after your Satisfyer with love and care. This means cleaning it properly and thoroughly after every use. Luckily, the Satisfyer Pro 2 is super easy to clean. The white silicone head is removable, which means you can take it off and simply use a sex toy cleaner and warm water to give it a wash. Make sure you dry the silicone head completely with a clean cloth afterwards too!
Only use water-based lubricants with your Satisfyer Pro 2. Silicone lubes can react with the silicone material and cause it to break down! So stick to water-based at all time.
Storing your Satisfyer is also super easy. Ideally, you want to ensure any of your sex toys are stored in a way that ensures they aren't touching each other. This is because the material of some products can react, which might result in your toy melting or otherwise! Storing each toy in a toy storage bag is a great option.
The Satisfyer Pro 2 is waterproof up to 1 meter for no longer than 30 minutes, with a waterproof rating of IPX7. This means it is totally okay for use in the shower or bath, but just make sure you don't leave it submerged for too long, or be careful if you have a super deep bath or hot tub!
My Satisfyer Pro 2 won't turn on!
If your Satisfyer Pro 2 isn't turning on, make sure you have it fully charged up first. Remember, the initial charge can take up to 8 hours, and charges afterwards can still take a few hours!
The Satisfyer range also have travel locks in place, to help prevent the product from turning on randomly. Make sure you try holding down the 'on' button for 3-5 seconds to turn the product on.
My Satisfyer Pro 2 isn't charging
If your Satisfyer is struggling to charge, try plugging the cable into a different USB outlet, to ensure there are no issues with the outlet it is currently plugged into. You can also try wiping the charging points with a clean, dry, lint-free cloth. In some cases, this can help clear any dust off the points and help the magnet re-connect to charge!
The Satisfyer Pro 2 will show a flashing red light to indicate that it is charging. Once charged up, the light will stay a solid red to show that the product is charged and good to go!
I've lost my charger!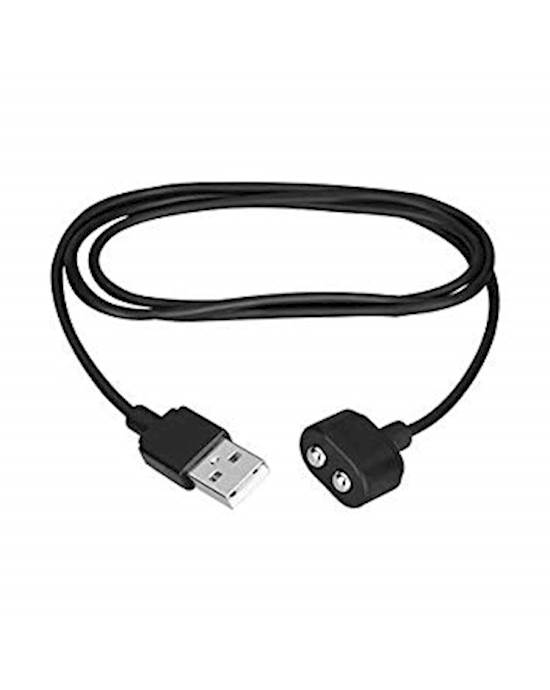 Satisfyer Usb Charging Cable$14.95Shop Now
If you've lost the charger for your Pro 2, don't stress – you can purchase replacement chargers! The entire Satisfyer rechargeable range also use the same charger, so if you have another Satisfyer product, keep in mind you can use the same charger.
Sometimes having a spare charger on hand is a great idea too. Keep one in your car or handbag for on the go fun… Kidding! Well, not really…
I've lost the silicone head for my Satisfyer Pro 2!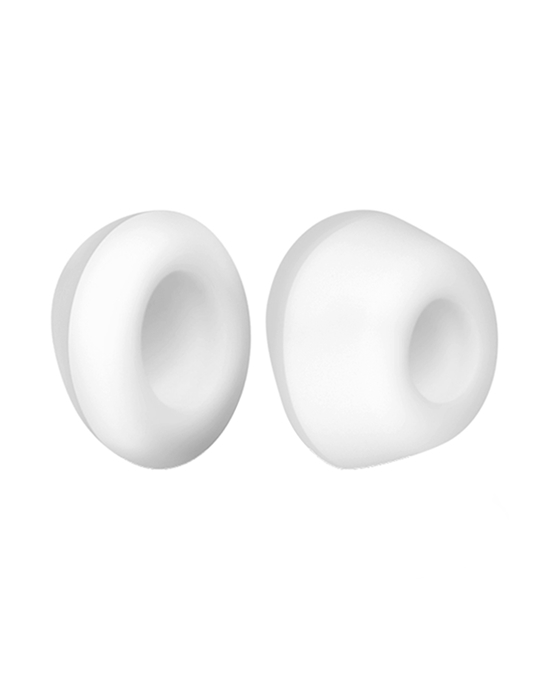 Satisfyer Pro 2 Next Generation Climax Tips$14.95Shop Now
It's happened before! If you've misplaced the white silicone head for your Satisfyer Pro 2, you can also buy replacement heads separately. These actually come in a set of 5 with different shapes and sizes, too, which is perfect for switching up the sensations and finding the perfect fit for you! Many people purchase these alongside the Satisfyer Pro 2 if they find that the original head isn't quite right for them.
Contact the retailer
If you've had no luck bringing your Satisfyer Pro 2 back to life, don't worry! The entire Satisfyer range is covered by a 15-year warranty from the Satisfyer brand itself. Yup, you heard correct! 15 years! This means that any manufacturing faults that occur will be covered by warranty.
If you purchased your Satisfyer Pro 2 from Adulttoymegastore, you can simply get in contact with us via email regarding any faulty products cand we would be more than happy to help. We will just need to know your order number and get a video or photo to show the fault for our records. As soon as we have this, our Customer Care team will be able to assist further. You can email us at info@adulttoymegastore.co.nz.
Want more?
Adulttoymegastore is an online retailer of sex toys distributing worldwide. ATMS was opened in 2009 and is still proudly New Zealand owned and operated, with over 8,000 products from more than 45 brands to choose from! We take great pride in providing the best products to thousands of happy customers, and have many benefits such as a loyalty programme, free samples, and personalised notes.
Adulttoymegastore has a huge range of sex toys including vibrators, dildos and cock rings for every occasion! With fast, 100% discreet shipping, and price guarantee, ATMS has everything you need to make good sex, great!