A Crash Course in BDSM Roleplay (Ideas + Expert Tips)
This is your crash course into BDSM Roleplay. Let your imagination run wild and set your bedroom on fire!
Okay no, do not actually set your bedroom on fire, but maybe you can pretend that your bedroom is on fire, and you partner roleplays as a sexy fireman, or firewoman, that gallantly rescues you. You, ever so grateful that your life was saved from a toppled over tea candle, want to show your gratitude in some way…
Or maybe that scenario isn't your thing, maybe you like to be in charge as their employer? Or a naughty nurse with a helpless patient, the possibilities are truly endless.
Overwhelmed by the seemingly infinite number of choices before you? Worry not dear reader, for I am here to help you into a crash course in BDSM roleplay for beginners, an easy but informative guide on how to act out those roleplaying fantasies in a way that is safe and consensual for everyone involved.
What is Sexual Roleplay in BDSM?
BDSM stands for Bondage, Dominance, Discipline, Submission, Sadism and Masochism, and involves a range of sexual practices, also called "Play" or "Scenes".
Not all sexual roleplay falls into BDSM, some people are more casual about it (who hasn't donned a Halloween costume in bed while drunk that one time?), but roleplay is considered an essential part of BDSM.
Sexual Roleplay in BDSM usually involves two or more people who "act out" a particular fantasy or scene. This can be done either in person or virtually, such as in chatrooms, social media, or webcam.
When BDSM is added to the equation in sexual roleplay, one person usually dominates the other (the Dominant and the Submissive).
The Roleplay scenes can be simple and impromptu, while some love having elaborate costumes, complete with props and a script. Whether you go for simple and impromptu or for full on elaborate play, you and your partner are playing as someone or even something from a fantasy that all participants want to act out.
Ideas for BDSM Roleplay Scenarios
As pointed out before, the possibilities are endless for sexual roleplay. Here are some common sexual roleplay scenarios to help get your imagination working:
Boss and Employee:
How bad do you want that promotion and how hard are you going to work for it?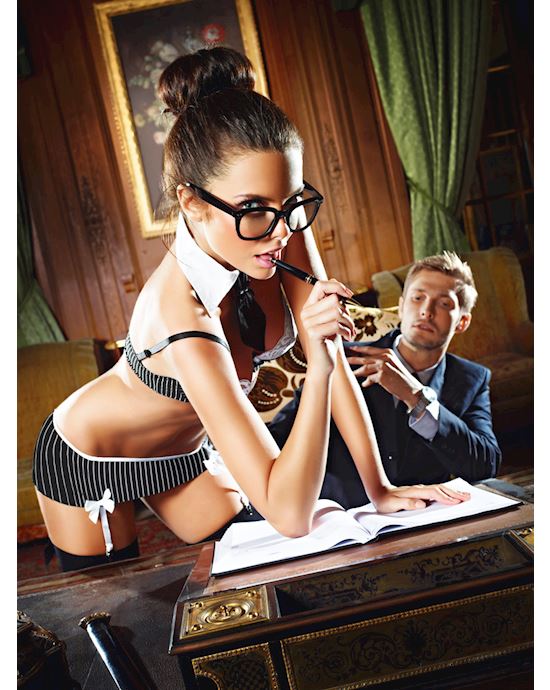 Baci Sexy Secretary Set M/l$48.95Shop Now
Doctor/Nurse and Patient
You're just in time for a thorough physical examination! Latex gloves can be so hot. Shop doctors and nurses costumes here.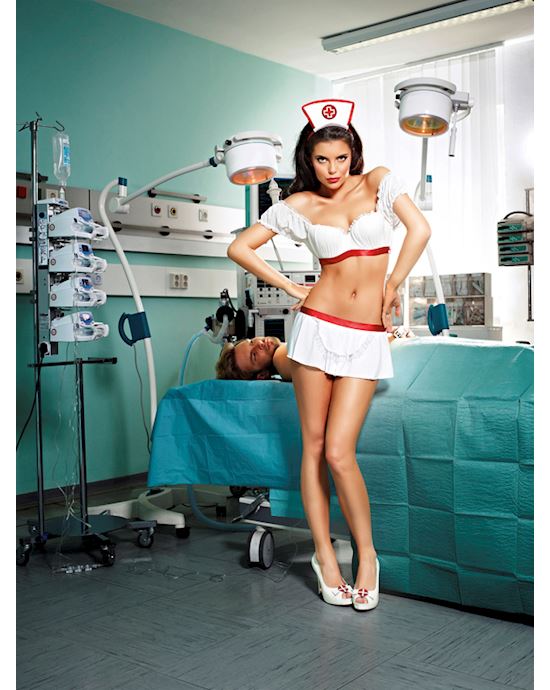 Cheeky Nurse Set $44.95Shop Now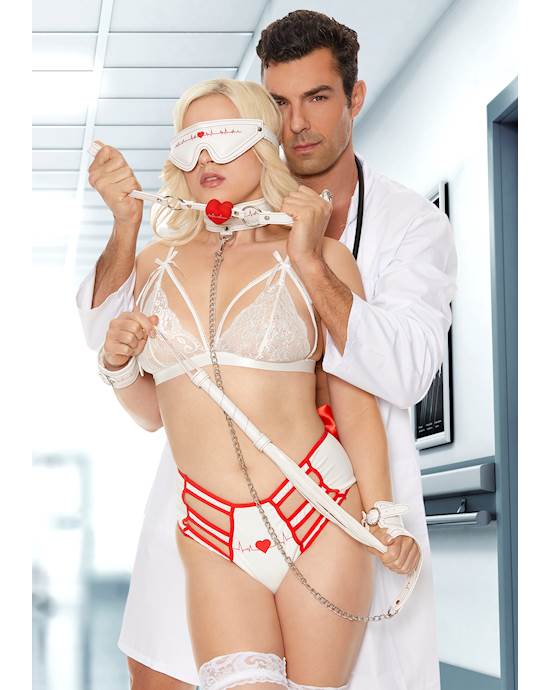 Nurse Bondage Kit$360.95Shop Now
Teacher and Student
You will do anything for that A grade for that upcoming test, anything. Shop school girl costumes here.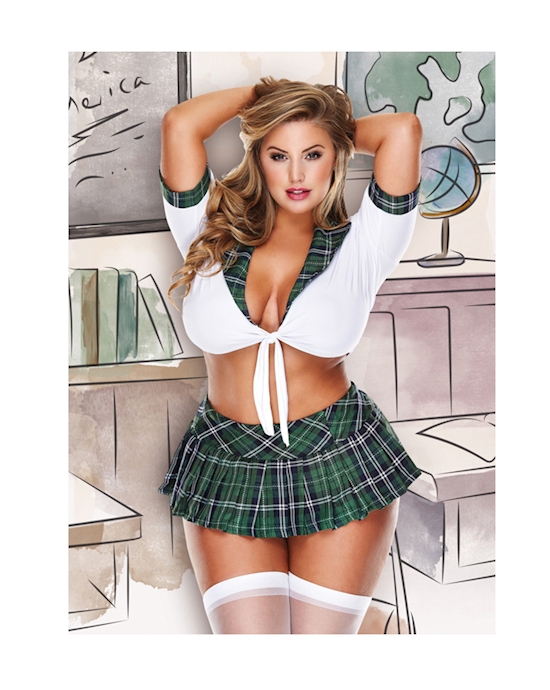 Schoolgirl Top And Plaid Skirt Set Queen$34.95Shop Now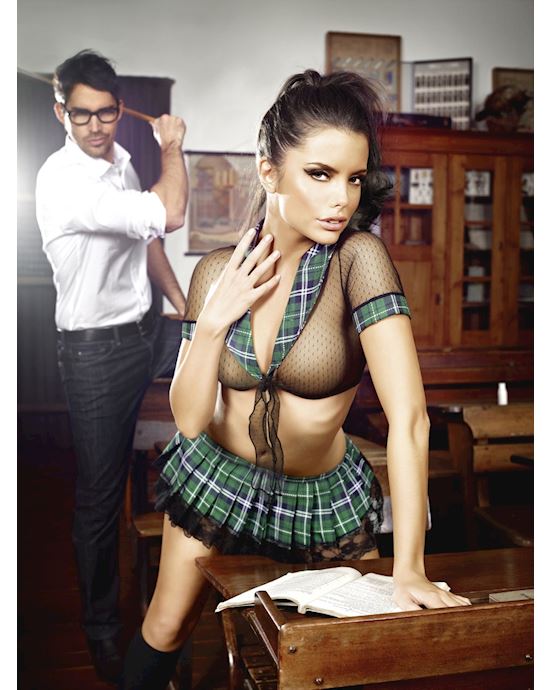 Bra & Skirt Set$39.95Shop Now
Call girl/Escort and their John
Servicing them for a few hours for a blowjob or a full whack? Don't forget to pay your call girl and tip!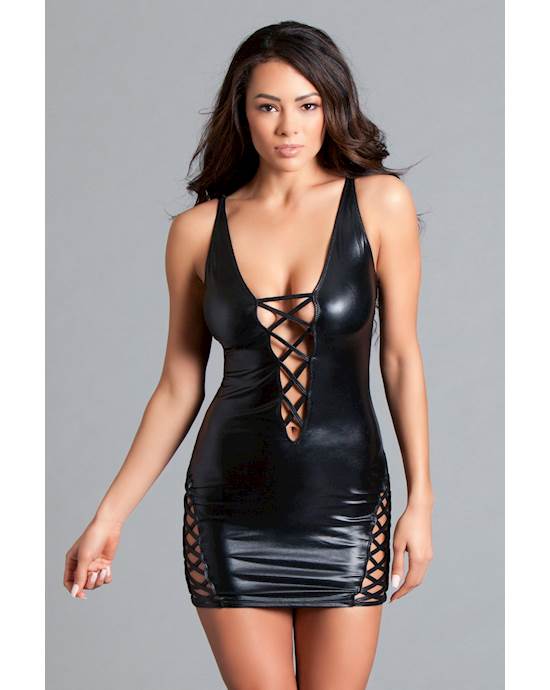 Elisa Dress $57.95Shop Now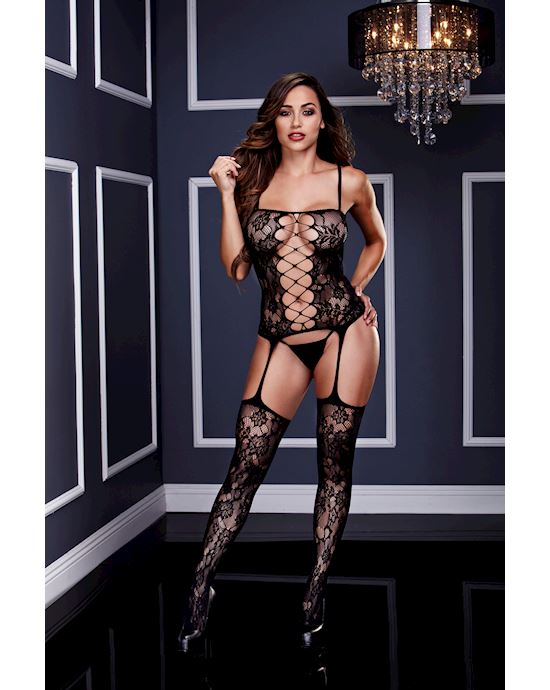 Corset Front Suspender Lace Bodystocking O/s$21.95Shop Now
Master and Slave
Pretty straight forward this, but also very versatile. Personally, I would go for a Roman aristocrat and their slave for a historical twist!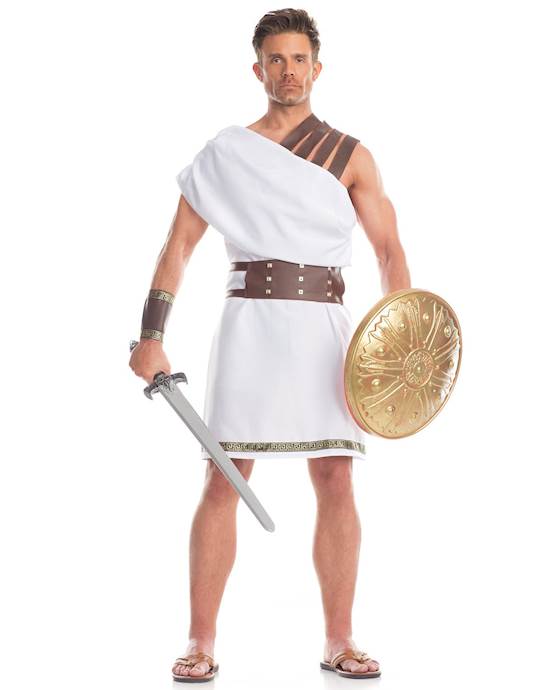 Mighty Mercenary$82.95Shop Now
Police Officer and Criminal
On the run from that failed heist? Or maybe you are in an interrogation room and would anything to get out of there. Alternatively, Prison guard and inmate works too. Shop cops and robbers costumes here.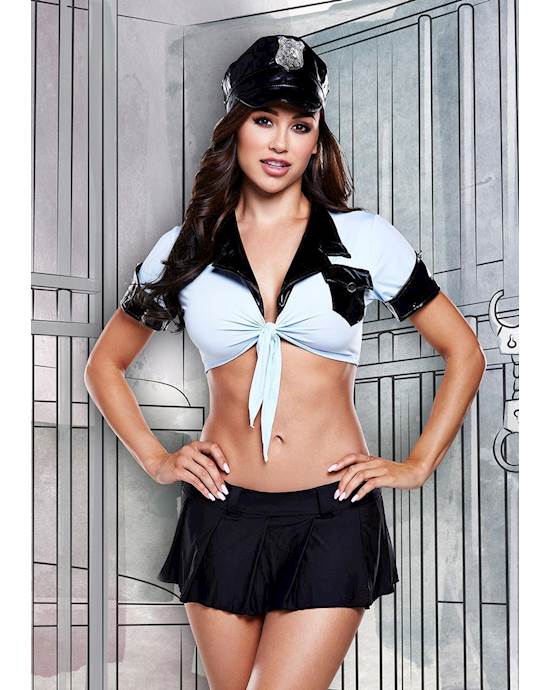 Highway Patrol Set $64.95Shop Now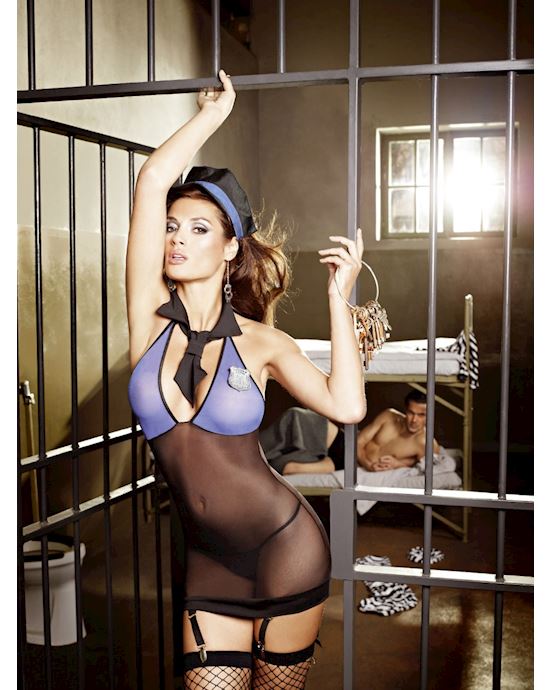 Sexy Sergeant Set$30.95Shop Now
Repairman and Housewife
"Oh, my pipes are all brittle and dry!"
Servant, Maid, or Butler
Nothing is sexier than a French Maid and you could do a lot with that feather duster. Shop French maid costumes here.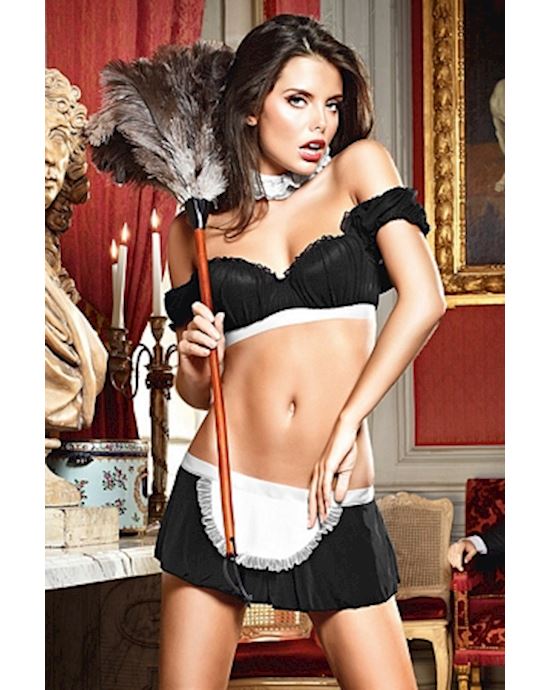 Room Service Maid Set$29.95Shop Now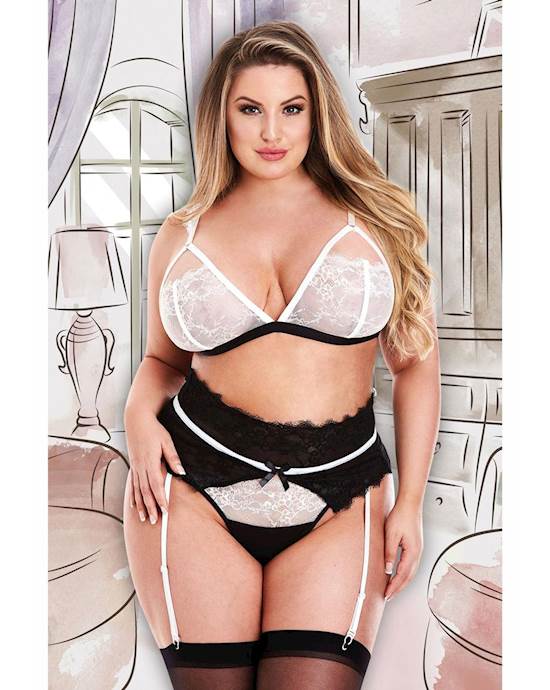 Turn Down Service French Maid 3 Piece Set$42.95Shop Now
Fantasy Monster
Remember that time, a long time ago, when Twilight was everywhere, and vampires and werewolves were the sexiest things? Why not revisit that fantasy with a fuzzy tail butt plug and some cute ears to match?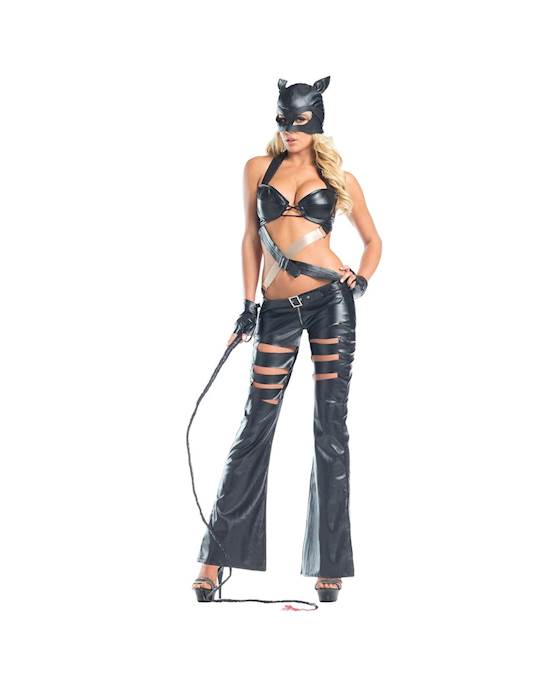 3 Piece Sexy Feline Costume - M/l$230.95Shop Now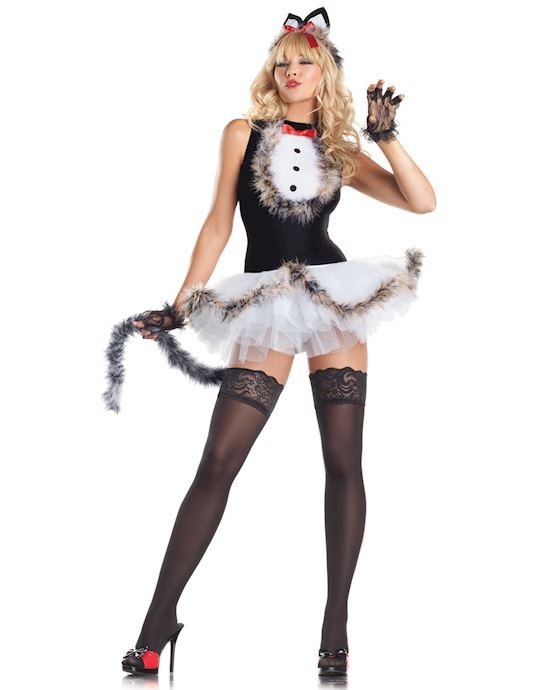 4 Piece Kissable Kitty Kat$169.95Shop Now
You're only limited by your imagination with BDSM roleplay
These are just the tip of the iceberg, and there are many more sexual roleplay fantasies out there to explore. If the above aren't quite your thing, you can try discussing with your partner what sexual fantasies they want to act out, read a fiction book, watch some films or tv series, or browse around the lingerie section to get more ideas on what you want to try out!
Expert tips for getting started with BDSM Roleplay
Now before you get all hot and bothered by all the sexual roleplay possibilities I have laid out before you, there are some things you and your partner(s) need to sort out before you get right down to it...
1. Discuss your boundaries and establish your safe words!
As mentioned in my previous article, A Crash Course in BDSM for Newbies, safe, sane, and consensual sex is the motto for BDSM play, and sexual roleplay is no different. The safety of yourself and your partner(s) should be paramount!
Discuss what you are willing to do and what you are not, there is no room for "maybe I can do this" attitude here. It is also important to discuss what you want to get out of the roleplay; you might want it as a one-time thing, while your partner(s) might want it to be a regular thing. Whatever you decide, make sure you and everyone else are on the same page.
If you two decide to add a BDSM element to the session, make sure you establish a safe word for your session. This is the word for the submissive, or "bottom", to say "stop" at any time. The safe word is to ensure the submissives' safety.
For BDSM sexual roleplay, I would highly recommend not using the words "no" or "stop" as they can be used to heighten the excitement of your play, especially if roleplaying a fantasy that involves power play.
I advocate and use a traffic light safe word system; "red light" to grind the session to a complete stop, "yellow light" to pause the session or take a break, and "green light" to resume.
2. It's okay to start small!
Maybe you don't have the French Maid costume of your dreams or turned your bedroom into any elaborate set, it's okay! Roleplay can be intense for first timers, especially when BDSM is in the equation.
You can try roleplaying via text first (I am guilty of roaming vampire sex forums and that was my gateway cough). By roleplaying through text, there is no pressure to act in front of your partner(s) and gauge whether you enjoy roleplay.
3. Don't freak out if you feel silly
You don't have to be Natalie Portman good to roleplay in the bedroom, so it is only natural if you feel a little silly. But that doesn't mean it is a bad thing! It can take some sessions to get into the roleplay headspace without feeling like you're back in high school drama class.
Take the time to feel comfortable with roleplay with your partner(s), it doesn't have to be a perfect session the first-time round.
And now I have given you a crash course in BDSM sexual roleplay!
Now you may go and browse for those sexy costumes to make your sexual roleplay fantasies in the bedroom come true! I will say again, don't be afraid to feel a little silly, if anything I recommend you get into it! Really ham your acting up, it's not weird to really get into it, it's roleplay after all!
Now armed with this knowledge, go forth and get started with your collection of BDSM toys like restraints, blindfolds, ticklers, paddles and spankers and more.
If you want to know more about BDSM, I highly recommend checking out my previous article, a crash course in BDSM for beginners, as well as the following articles:
References:
"The Ultimate Guide To Kink: BDSM, Role Play, and The Erotica Edge" by editor Tristan Taormino and contributor Barbara Carrellas
"The New Topping Book" and "The New Bottoming Book" by Dossie Easton and Janet W. Hardy
"Vanilla to Kinky: The Beginner's Guide to BDSM and Kink" by Jonathan Wolf
Content disclaimer:
The information in this article has been fact checked and reviewed for accuracy by Adulttoymegastore's team of content specialists and sexual wellness experts, including Sex Educator Emma Hewitt.
Adulttoymegastore does not provide medical advice, diagnosis, or treatment for illness. Any information published on this website, either by Adulttoymegastore or its authors, is not intended to be a substitute for medical advice, and you should not take any action before consulting with a medical professional.