The new Cosmo sex toy range reviewed!
Cosmo has landed! We have sex toys by iconic brand Cosmopolitan now on sale!
Believe it or not Cosmopolitan was first published in March 1886. Born in New York City, the mag has grown and grown to be the quintessential women's lifestyle magazine. Cosmopolitan is one of the most powerful and recognised brands in the world.
Cosmopolitan has 64 international editions and it is printed in 35 different languages and distributed in over 110 countries.
It's such a trusted brand that there has been a heap of off-shoot products launched by the Cosmo juggernaut. They even have their own fragrance!
Now it's your chance to buy a Cosmo sex toy. But if you're not sure which one to buy, here's your chance to read some reviews by our staff.
Cosmo Ultraviolet
Reviewed by Emily
The Cosmo Ultraviolet is really unique. I haven't seen anything like it before. It comes in a plastic case made especially for it. The case has a USB connection and you plug it in to charge the Ultraviolet. It also cleans your vibe while it's plugged in. So it's a charger and cleaner in one!
I was a little confused at first because I had thought the round donut end was a clitoral toy (somehow??) It isn't. It's a handle. You can't use both ends. The top end in pink is made of squidgy, soft silicone. It has tiny raised bumps. I found it enjoyable to use internally and externally but I kind of wish it was easier to pinpoint because I like direct clitoral stimulation. If you're more into the kind of indirect clit stimulation a body wand would provide you'll enjoy this. I'd suggest it's in between a wand and a vibe.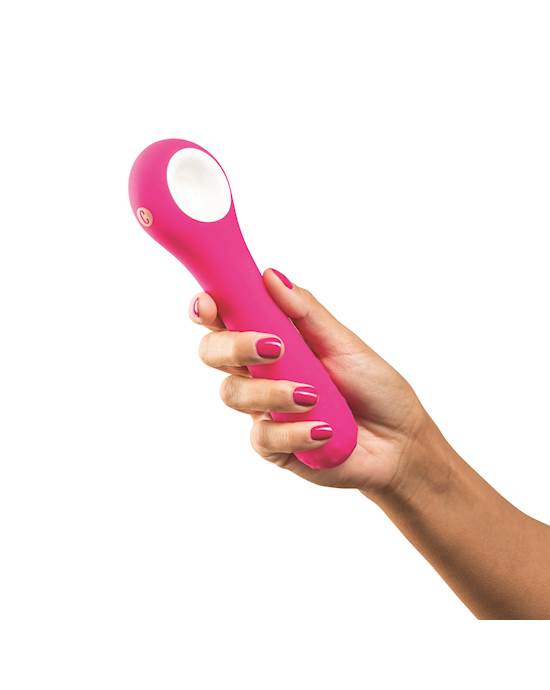 Cosmo - Ultraviolet $239.95Shop Now
Cosmo Luminous
Reviewed by Emma
I call it the wiggly worm because that's what it does! It wiggles. It's a heap of fun. I thought it was going to be enormous and I thought it wouldn't reach my clit but it was totally fine! The wiggly part is strong enough that it doesn't stop inside you. You can still feel it all! Even inside you! It kind of moves all of your skin around - you feel it everywhere. You can even feel it in the perineum. The clitoral stimulator is nice and strong too. And for me it was like Womanizer fast - like a minute and it was all over. I really liked the Luminous. It's great.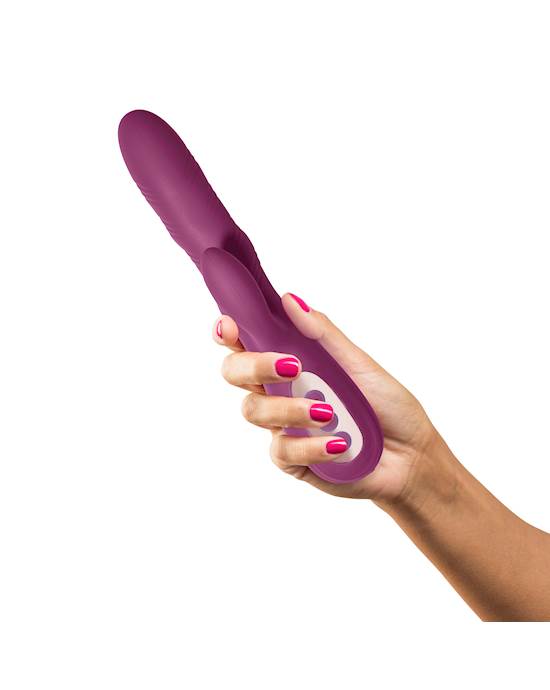 Cosmo - Luminous$209.95Shop Now
Cosmo G-Spot Romance
Reviewed by Victoria
I'm not generally one to enjoy G-spot stimulation. I prefer clitoral stimulation. But I wanted to give the G-Spot Romance a go because I liked the look of it and I really want to try new things. I really, really liked the feel of the silicone inside me. I thought the handle was really ergonomic and it made it really easy to use. No RSI here! It was a little bit big for me, but I don't usually enjoy internal toys so that's a user preference. I think people who love G-spot stimulation will love it.
Cosmo - G-spot Romance $129.95Shop Now
Cosmo Hither
Reviewed by Georgia
WOW, Hither overall is a really, really great toy! It's a really nice size, not too big or small, which means it's great for beginners as well as those who already have a few toys in their collection. If you struggle to find rabbit vibrators that fit you well, I would recommend this one because of the flex in the material. When I was playing around with the settings before actually using the product, I was worried that the vibrations felt quite buzzy – being someone who prefers deeper, rumbly vibrations, I wasn't too convinced. However, the lower settings actually felt really amazing and a lot rumblier once inside! I think I only got up to second or third setting and found the vibrations were plenty. The only downside is it's not waterproof. Such a shame!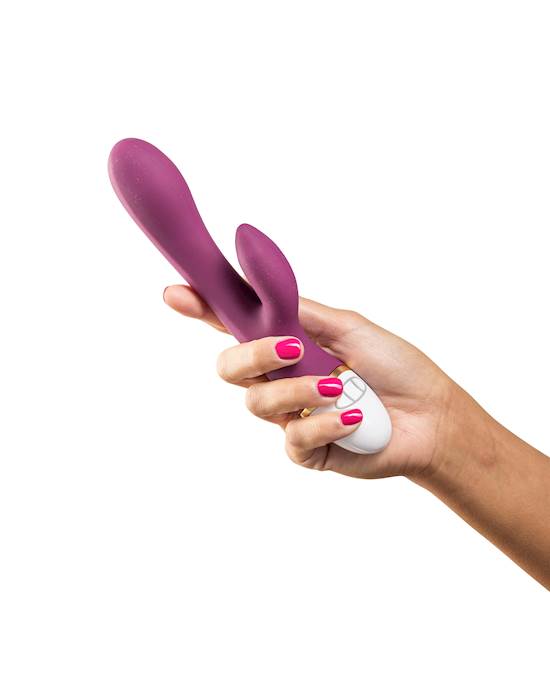 Cosmo - Hither$114.95Shop Now
Cosmo Bewitched
Reviewed by Georgia
If you're choosing between the Hither and Bewitched - you need to choose Bewitched. Honestly. There's barely any comparison. The Bewitched is just so much better. Yes, it's a higher price - but you get what you pay for. And this toy is great. It's waterproof, easy to use, more ergonomic, a higher quality (no plastic) and it's easier to control. If you're choosing a rabbit - choose this one.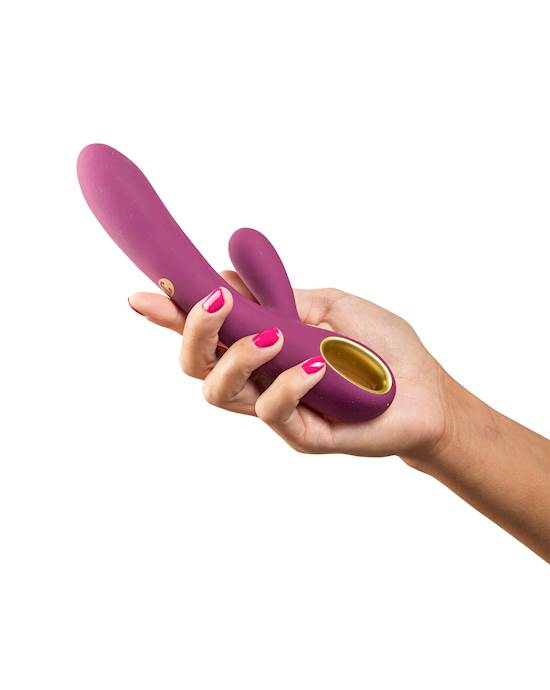 Cosmo - Bewitched $119.95Shop Now
Cosmo Flirt
Reviewed by Tash
I hoped the "ears" on this clitoral stimulator would fit onto my clitoris but they're actually too wide. They sit on your labia rather than snug around the clitoris. I was a bit disappointed at first but then turned it around and rested the "bump" on the bottom of the toy on my clitoris and used the "ears" to stimulate the opening to my vagina. Most of the nerve ending in the vagina are located in 1/3 from the vaginal entrance so I recommend trying all toys on the entrance to your vagina. You don't have to go straight to full penetration, or even have penetration at all! Flirt was a good reminder to me that every toy works differently on every body and sometimes you have to move a toy around and maybe use it in a unique way to get excited!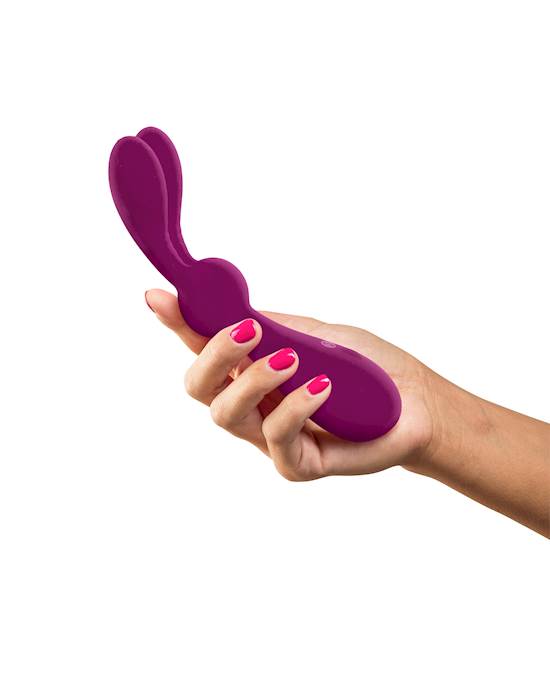 Cosmo - Flirt$149.95Shop Now
Cosmo Bendable Love
I freakin love this toy. Before using it I didn't think I would. Handling it, it didn't seem very powerful and I'm not a huge fan of couple toys. I was wrong! The bulb on this little bendy number is great for clitoral stimulation. I had it on the consistent buzzing setting and it was awesome. I didn't use it as a couple toy - instead I used it as a clitoral stimulator. Then I bent it slightly to use as a shallow vibe on the entrance of my vibe. It was so good! I love this toy and can't wait to use it more.