Beginner's Guide to FTM Packers
Why do people wear FTM packers?
People enjoy wearing FTM (female-to-male) packers for a number of reasons. One main use is to play with the idea of gender, packers allow someone to modify their gender expression internally and externally.
Internal expression refers to the fact that you know you're wearing a packer and for some this can be a very comfortable, confident and powerful way of being.
External expression refers to having a bulge in your pants. Different sized packers will make the bulge more vivid to yourself and others. Again, external expression of an FTM packer is powerful for those who want their external image to be cohesive with how they think of themselves. Further, people find the connotations of a bulge useful so that others can read them as male or more masculine. FTM packer's aids wearers when wanting to avoid any unwanted questioning or harassment and even helps users cope with gender dysmorphia.
It makes wearers feel sexy! The confidence that comes with a packer not only helps someone feel comfortable but enhances attraction. Trans men have said that when you're at the club and someone's rubbing up against your leg, a packer can be the perfect way of stating that you're interested.
Although generally referred to as FTM packers, packing has many meanings for a range of individuals. Packing isn't inherently masculine and can help align someone with their expression of a woman. In short, anyone and everyone may be packing. People wear FTM packers for different reasons in different contexts, to suit their preferred comfort and aesthetic, the attachment is emotional and respective to the individual.
Best FTM Packers for Beginners
Below are two sections of FTM packers separated by packer length. Packer briefs are also introduced for anyone wanting a comfortable packer preparation!
Extra Small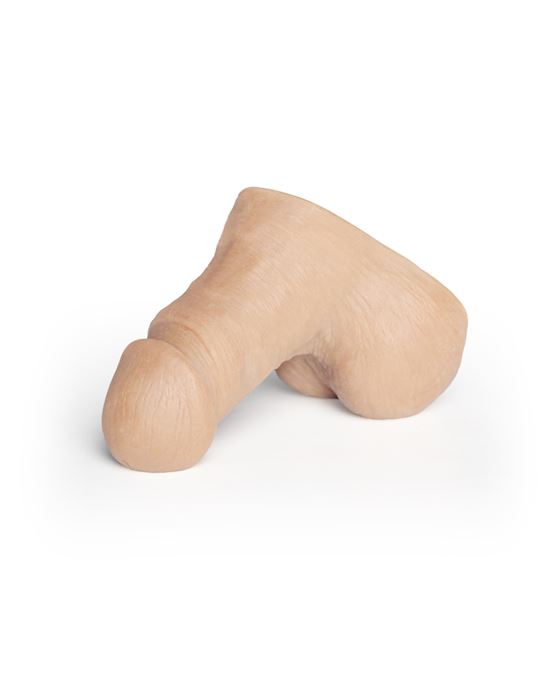 Mr Limpy Fleshtone X-small Dildo$24.95Shop Now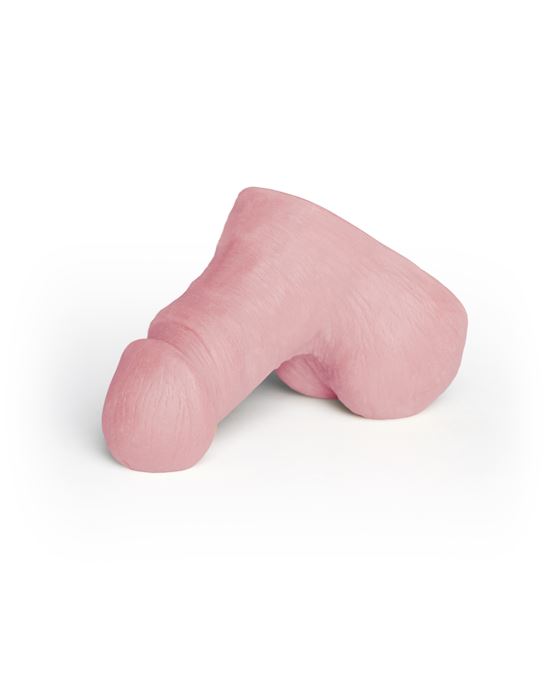 Mr Limpy Pink Extra Small Dildo$24.95Shop Now
Bursting with confidence without bulging at the seams extra small FTM packers are used as a good place to start for many. Try out either of these Mr Limpy FTM packers, flesh or pink coloured. Not only realistic in appearance and feel but can align with the cold winter night experience.
Small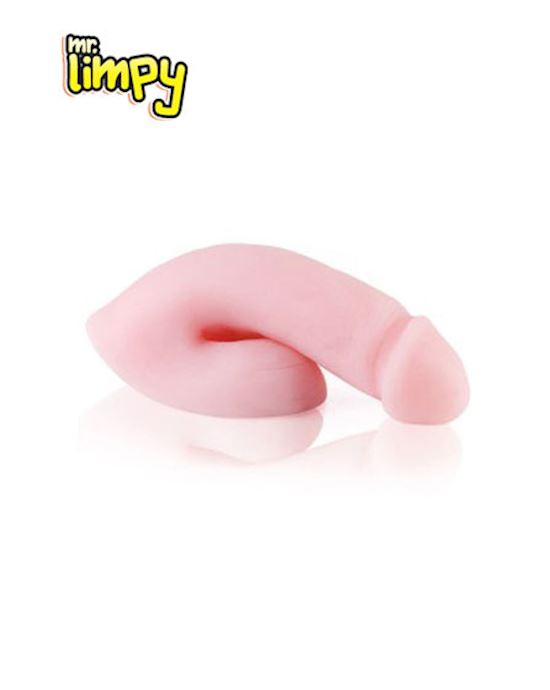 Mr Limpy Pink Small$27.95Shop Now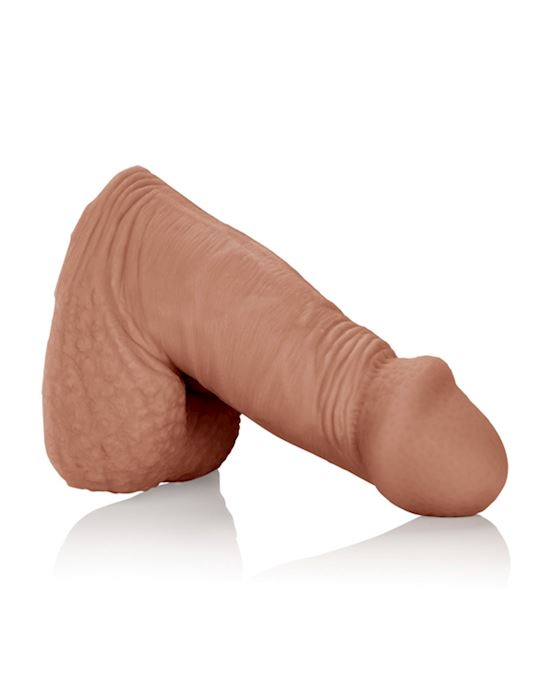 Packer Gear 4 Inch Packing Penis$25.95Shop Now
Not often is fearlessness associated with being flaccid, small FTM packers add to that timeless quote, good things come in small packages! This Mr Limpy Pink Small or 4-inch Packer Gear Packing Penis prove that little things can please big minds.
Harness Briefs
Usually harder or heavier packing requires a harness compared to softer packing. Harness briefs are still great to wear with smaller FTM packers. Sometimes packers can move out of place and this can make one feel uncomfortable or lose their wanted aesthetic. Harness Briefs are a comfortable way for the packer to stay in place and avoid any unwanted bending. Whenever things are about to get down and dirty, simply replace the packer with your favourite dildo and let the fun begin!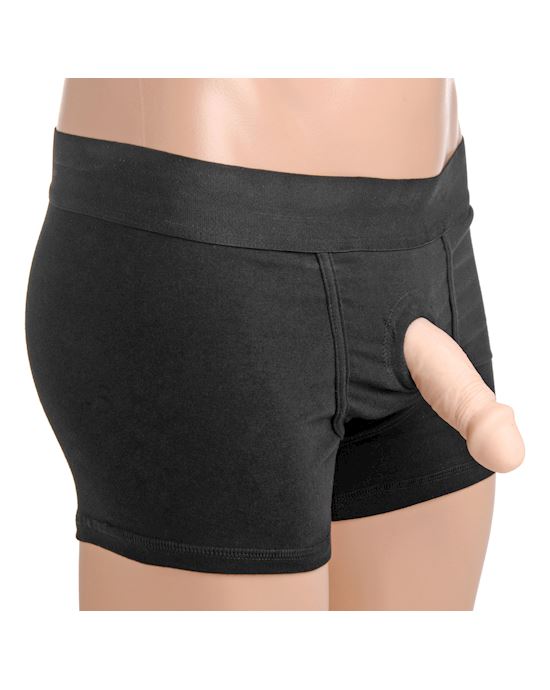 Boxer Style Packing Harness Briefs- Medium Large$82.95Shop Now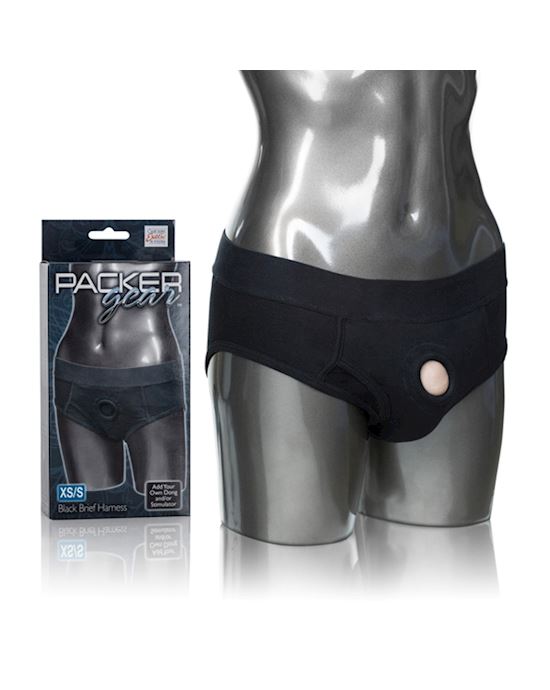 Packer Gear Brief Harness Xs S$42.95Shop Now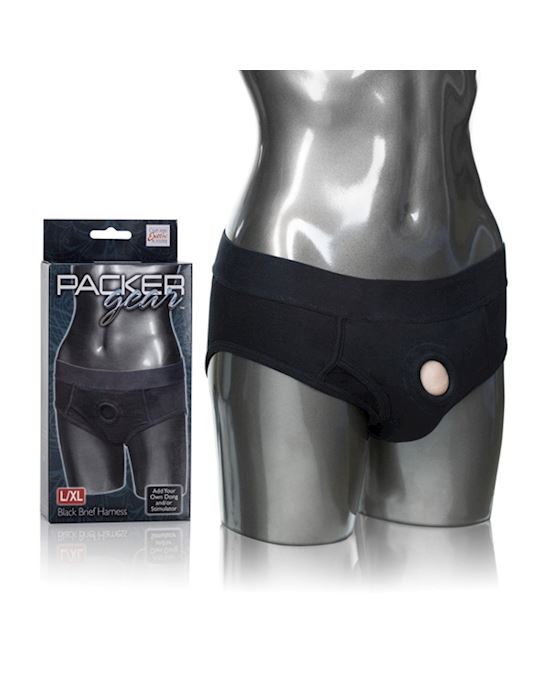 Packer Gear Black Brief Harness L Xl$64.95Shop Now
Just like FTM packers, there are harness briefs for all sizes, see our full range here!
Some Things to Consider
Experienced wearers often have said their natural stature influences what packer they feel comfortable wearing. Yet, this is also why it can be exciting to wear an FTM packer that is perhaps, unexpected of your natural stature. At the end of the day, whatever type of packer feels right for you, is the one you should get.
Other users consider that certain packers are more or less vivid depending on what you're wearing with it. If you're a big fan of really tight jeans, sometimes a packer might make you seem like you're semi aroused all the time. A good thing when you're out partying, but not when visiting the parents.
Before any confusion, large FTM (female-to-male) packers do not double as usable dildos! Although quickly switching an FTM packer with a dildo can allow one to get the shower and grower experience.
What Makes Large FTM Packers So Great?
The larger the packer, the larger the bulge. Some things in life we can't explain, but they just feel right! Some people use large FTM packers as it provides the aesthetic, they feel most comfortable with.
Bigger is better! When you're out doing the tango of love, there's no better way of suggesting you're into someone then a provocative protuberance. If you end up dancing close, it won't be difficult to tell you've got a king size picnic in your pocket.
Wearing an FTM packer is ultimately a very fulfilling experience. Each wearer attaches them for several reasons, but the general points are that FTM packers can make someone feel relaxed and fulfilled in the way they see themselves!
Best Large FTM Packers
Medium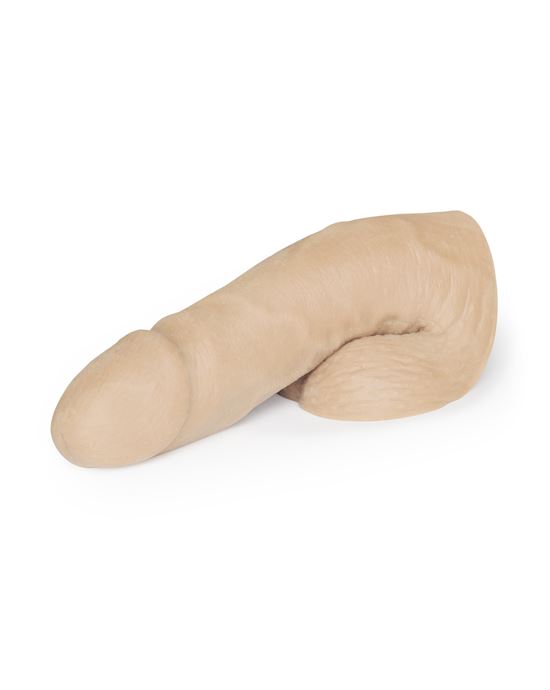 Mr Limpy Fleshtone Dildo$29.95Shop Now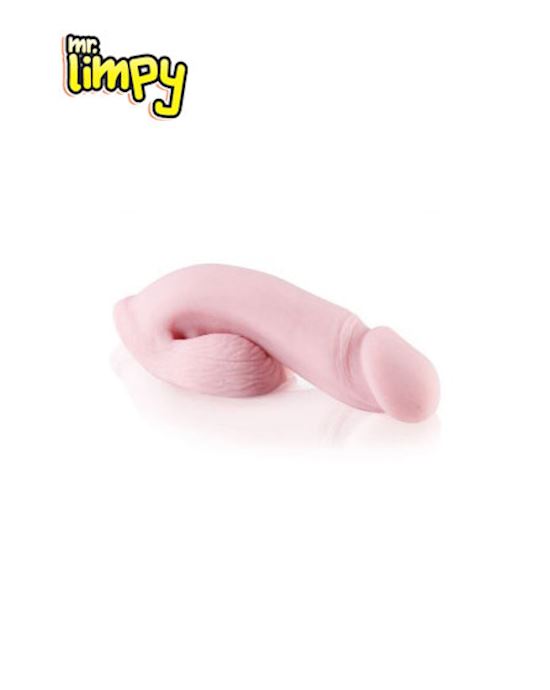 Mr Limpy Medium$29.95Shop Now
Stop rolling up pairs of old socks! Medium FTM packers provide a truce within the battle of the bulge. Suggesting that there's a baby elephant in your pants will leave promiscuous play mates wondering, these Mr Limpy FTM packers are a happy medium for the humble packer.
Large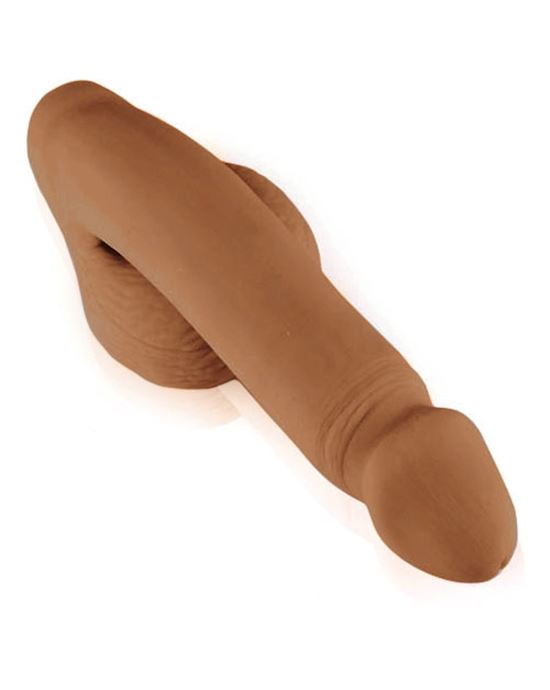 Mr Limpy Caramel Large$32.95Shop Now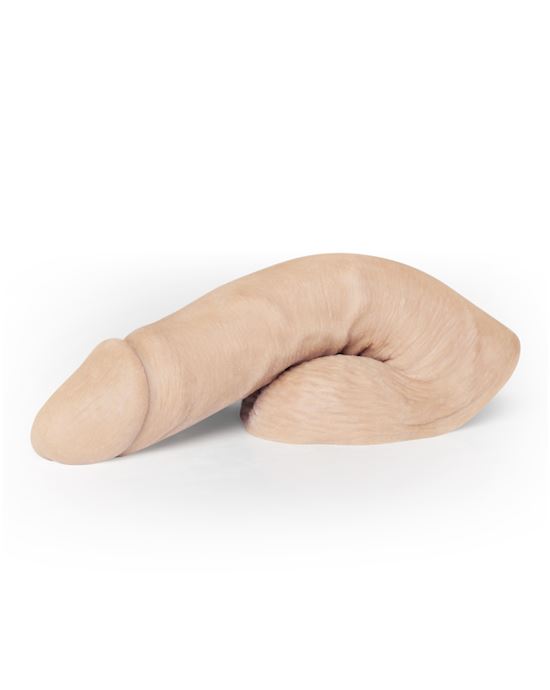 Mr Limpy Fleshtone Large Dildo$32.95Shop Now
Large FTM packers are as big as it gets. Walking around with these pendulums of pleasure in your pants are the ultimate in the packer aesthetic. Try out either colour of these large Mr Limpy FTM Packers.
Important Things to Remember
When it comes to wearing a packer go with your gut! Avoid going too small or too big based based on what others may say, you're the one wearing it anyway!
When wearing large packers, past users have said that large packers can sometimes cause a big bulge in unwanted contexts. If you are struggling to hide your prosthetic parsnip, try disguising it in accommodating briefs and pants.
Feel Like Living Life on the Large?
See Adulttoymegastore's full range of large FTM packers here!