Will a cock sleeve make me better in bed?
Will a cock sleeve make me better in bed?
Cock sleeves, otherwise known as penis sleeves or penis extenders, are designed to be worn over the penis to help increase length, girth, or sensation overall. They come in a range of sizes, designs, and patterns, meaning there is something out there to suit every need or want!
Why would I want to use a cock sleeve?
There are many reasons someone may want to use a cock sleeve in the bedroom! Originally, cock sleeves were developed for people who struggled with erectile dysfunction. While this isn't their main purpose nowadays, cock sleeves are still great to have on hand for those who have trouble staying in the mood or want to prolong sex.
Cock sleeves can help totally switch up your experience in the bedroom and add new elements of pleasure, just like any other sex toy! They can help increase the length and girth of the penis, which can be visually appealing and also provide extra stimulation during penetration.
If you are looking for a way to easily add more sensation or switch things up a little, cock sleeves might be the perfect pick for you!
Cock sleeves can also help prolong ejaculation, similar to how condoms can! This is because they can reduce sensation against the shaft and tip, meaning you can last longer during sex.
It's important to talk to your partner before bringing anything new into the bedroom, to ensure you are both on the same page and to set any boundaries and discuss expectations. Using a cock sleeve isn't about making bad sex, good – it's all about increasing pleasure for both of you and helping add a bit of excitement into the bedroom!
How do you use a cock sleeve?
Cock sleeves are usually pretty easy to use, as they are designed to slip over the penis. Some will also have loops to go around the balls, which can help keep the cock sleeve in place better. To help slip them on and add a bit of extra sensation, you can apply some lubricant inside before putting the sleeve on.
What are the best cock sleeves?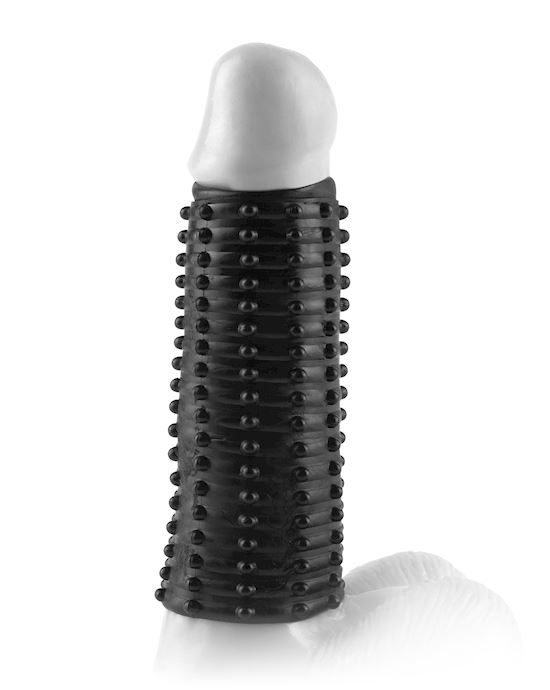 Fantasy X-tensions Magic Pleasure Penis Sleeve$21.95Shop Now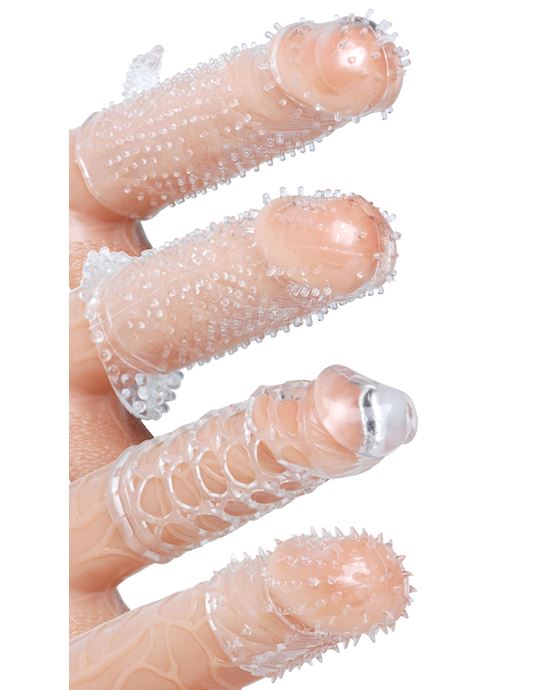 Pleasured Penis Enhancement Sleeve 4 Pack$36.95Shop Now
If you're wanting to add extra sensation to the shaft of your penis, something like the Fantasy X-tensions Magic Pleasure Sleeve or Pleasured Penis Enhancement Sleeve 4-Piece Pack is the perfect pick for you! These products are designed to add pleasure and stimulation with textured nubs and ticklers, as well as increasing size a little bit with the extra material.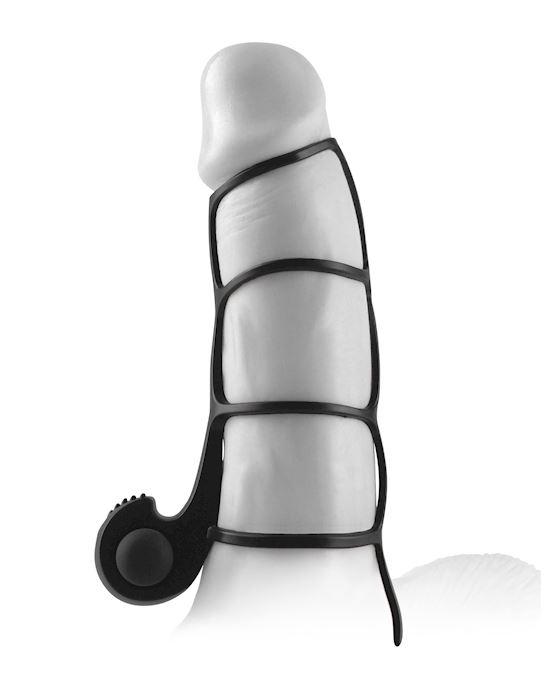 Fantasy X-tensions Beginners Silicone Power Cage$34.95Shop Now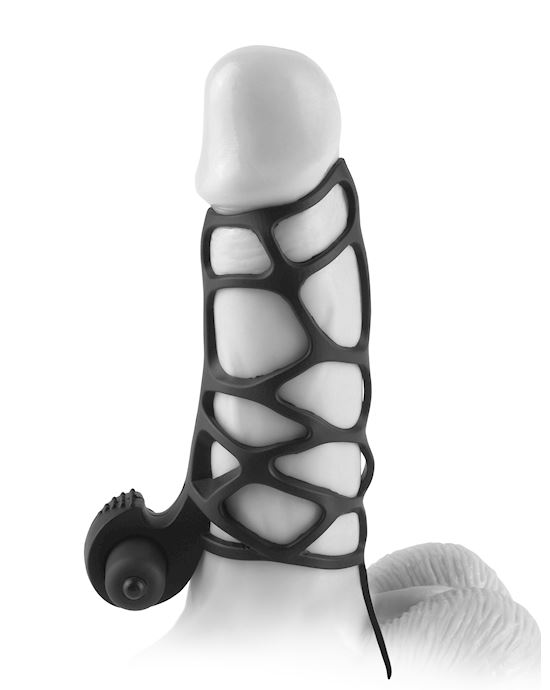 Fantasy X-tensions Extreme Silicone Power Cage$31.95Shop Now
The Fantasy X-tensions Power Cages are another great pick, with several different designs to choose from.
These sleeves are perfect for those who have ED or performances problems, as they can help you achieve longer and harder erections, as well as helping prolong ejaculation! The cage wraps snuggly around the shaft of the penis, while the stretchy ball strap fits around the balls for more explosive orgasms. The powerful micro vibe helps provide extra stimulation to your partner as well – it's a win-win!
The Rocco Breeder Sleeve$57.95Shop Now
Achieve extra girth and length with the The Rocco Breeder Sleeve! This girth extender has a unique design and super soft, velvety material that feels as close to real skin as you can get. The surface of the sleeve has ridges for added pleasure, while the inside has textured nodules to help both you and your partner experience added pleasure.
The stretchy material means that this sleeve will accommodate for most sizes, and the tapered tip allows for easy insertion.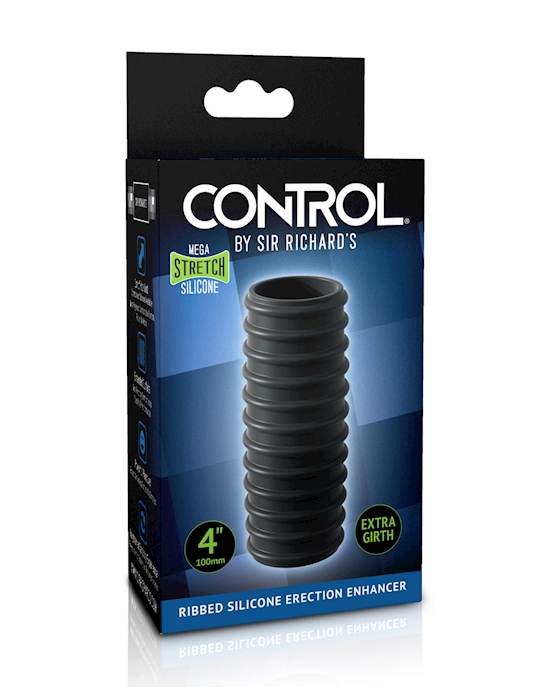 Control By Sir Richards Ribbed Silicone 4 Inch Enhancer$35.95Shop Now
Control by Sir Richards Ribbed Silicone 4 Inch Enhancer offers measured restriction for firm, strong, long-lasting erections and amazing orgasms. The extra stretchy silicone is soft and provides even pressure and greater overall results, and the material is trimmable for a customizable fit and size!
Will a cock sleeve make me better in bed?
Cock sleeves are all about helping switch things up and add a little extra stimulation and sensation into your sex life. They won't necessarily make you "better" in bed, however trying new things and adding sex toys into the mix is a great way to help you explore your body and try new things. It's all about making good sex, great!
Want more?
Adulttoymegastore is an online retailer of sex toys distributing worldwide. ATMS was opened in 2009 and is still proudly New Zealand owned and operated, with over 8,000 products from more than 45 brands to choose from! We take great pride in providing the best products to thousands of happy customers, and have many benefits such as a loyalty programme, free samples, and personalised notes.
Adulttoymegastore has a huge range of sex toys including vibrators, dildos and cock rings for every occasion! With fast, 100% discreet shipping, and price guarantee, ATMS has everything you need to make good sex, great!