5 Mistakes You're Making With Your Sex Toys
5 Mistakes You're Making With Your Sex Toys
Sex toys are one of the few things in life that bring pleasure without expecting anything in return. There's something out there for everyone, and sex toys can help you totally switch up your sex life and add a little extra fun in the bedroom. Who doesn't want more pleasure?!
But if you've never used a sex toy before, it can be a little overwhelming, and you might not be sure where to start. Or, you might not be getting the most out of your toys.
Luckily, we're here to help! Here are some common issues you might be making when choosing and using your sex toys.
1. Choosing the wrong toy
It's easy to get caught up in the hype of what's popular. But what works for someone else, won't necessarily work for you! It's important to think about what sort of stimulation you enjoy. This will help you decide what toy will work best for you, and also means you won't be wasting money on something that isn't quite what you expected.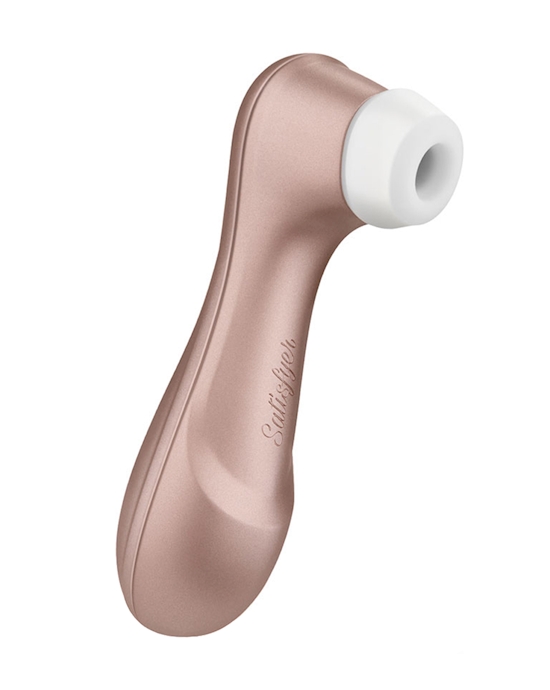 Satisfyer Pro 2 Next Generation$52.95Shop Now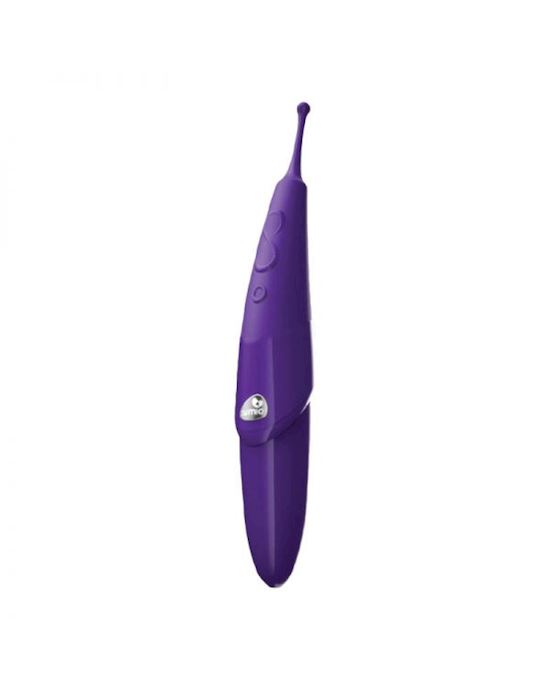 Zumio X$179.95Shop Now
If you like clitoral stimulation only, you'll want to opt for a clitoral vibrator like the Satisfyer Pro 2. Like super intense, pinpointed stimulation? The Zumio might be perfect you! If you are a fan of intense clitoral stimulation, and want something with a small tip for precise control, the Zumio is a great pick.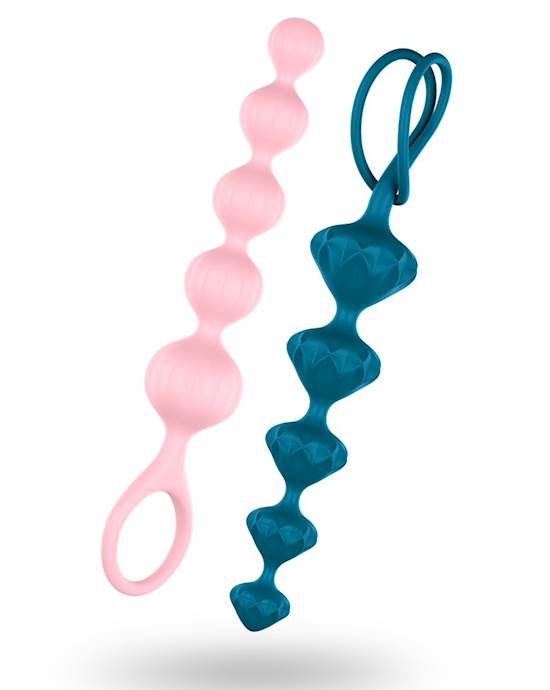 Satisfyer Anal Beads$34.95Shop Now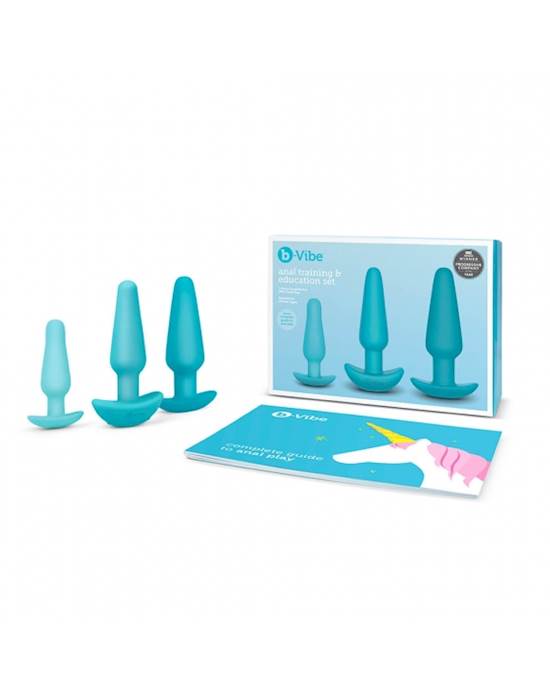 B-vibe Anal Training And Education Set$189.95Shop Now
If anal play is more your vibe, opt for something like the Satisfyer Anal Beads with a super smooth and flexible finish, perfect for those who are just starting out or want to take their anal play to the next level. The best thing about anal beads, is that you only insert them as far in as you want – so they are great for everyone!
For the ultimate anal training experience, the B-vibe Anal Training and Education Set has everything you need to get your anal play journey off to the best start. Included in the kit is a small silicone butt plug, medium vibrating butt plug, large weighted butt plug, lubricant applicator, anal enema, travel bag and a handy guide with everything you need.
You can also choose from a huge range of masturbators, dildos, cock rings and more.
There are lots of things to consider when you think about what kind of sex toy might help improve your sex life. What area of the body do you want to stimulate? Do you want something to use alone or with a partner? Do you like vibration or not? It's totally up to you!
2. Lube it up, baby!
Lubricant will be your best friend when it comes to any sort of play with a sex toy, whether alone or with a partner. Even if you produce enough natural lubrication, lube can help ensure your new toy glides smoothly against your skin and avoid any friction – ouch! Plus, lube helps add a little extra sensation to your play. What's not to love!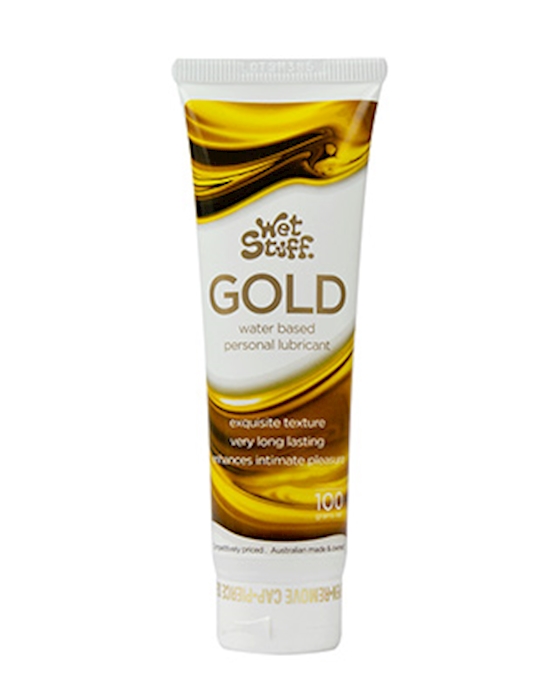 Wet Stuff Gold Waterbased Lubricant 100g$14.95Shop Now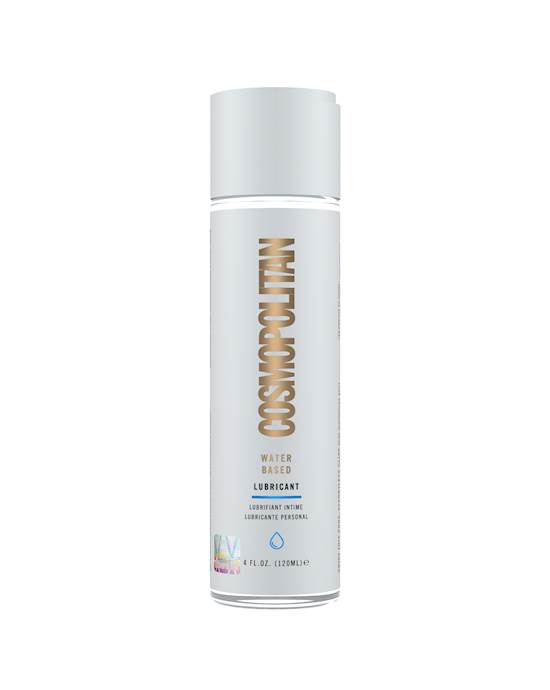 Cosmo Liquid - Water Based Lubricant $22.95Shop Now
When playing with toys, it's best to choose a water-based lubricant, like this one from Wet Stuff or this one from Cosmopolitan. Water-based lubes are compatible with all sex toy materials, while other formulas can break down the material of your toy.
Always double check what your toy and lube are made from to avoid any potential catastrophes!
3. You're not getting the most out of your sex toys
There are lots of fun ways to use your new toy to get the most out of it! Sometimes you need to get a little creative.
If you have purchased a new vibrator, you can use it to stimulate all areas of the body – the clitoris, nipples, perineum, penis, the list goes on! Don't feel as though you need to be confined to what the toy was originally designed for. As long as you are playing safely, it's totally okay to experiment and find new ways to enjoy your toy.
Playing with a partner can also be a great way to switch things up. Have them use your new toy on you, or vice versa! This is a fun way to learn more about each other and what sort of stimulation you each enjoy too. Sex is all about enjoying yourselves, after all!
4. You're not cleaning or storing your toy correctly
Just like anything else you own, it's super important to look after your toys correctly. Looking after your sex toys means that they will last longer and will help you ensure they are 100% hygienic at all times.
Washing your sex toys is actually really easy – so don't worry, it won't take too much time! I know the last thing you want to do after using your toy is clean, but it really is important. Invest in a good quality sex toy cleaner, give your toy a few sprays and rinse it thoroughly under warm water. Ensure the product is completely dried afterwards before being stored away.
Typically, this is perfect for most toys, but it's always a good idea to check the cleaning instructions or guide for your toy in case it differs! Some materials may also require a little extra TLC to keep them in tip-top shape. The best way to store your sex toys is in a Toy Storage Bag separated from other toys. This is because some materials may bond together if they are stored in the same drawer or touching each other. When it doubt, keep your toys separate to keep them safe!
5. You're not relaxing enough
Lastly, it's a common issue that people aren't relaxed enough when using their sex toys, or participating in any sexual activity. Sometimes we find ourselves tensing up, or expecting too much, or trying to engage when we're just not in the mood. There are lots of reasons you might not be relaxed or enjoying yourself!
If you are tense during play, this can make it harder to enjoy yourself and in many cases can ruin the mood entirely.
To combat this, make sure you are in a safe and comfortable environment before beginning. Light a candle, play some music, or draw yourself a bath - it might sound cheesey, but anything that helps you relax will make your experience so much more enjoyable.
Sometimes, masturbating or having sex can help relieve stress. But other times, we just aren't in the mood - and that's totally okay too! Sometimes it's worth taking a break and trying again later when you're in the mood.
Want more?
Adulttoymegastore is an online retailer of sex toys distributing worldwide. ATMS was opened in 2009 and is still proudly New Zealand owned and operated, with over 8,000 products from more than 45 brands to choose from! We take great pride in providing the best products to thousands of happy customers, and have many benefits such as a loyalty programme, free samples, and personalised notes.
Adulttoymegastore has a huge range of sex toys including vibrators, dildos and cock rings for every occasion! With fast, 100% discreet shipping, and price guarantee, ATMS has everything you need to make good sex, great!