How to use bondage tape
Many people love the idea of delving into the world of bondage. It's exciting and thrilling, and there are so many things to explore – from sensory deprivation to gags to Shibari. The options are endless and it can be a great way to spice up your sex life and switch things up a little bit.
When we think of restraining a partner, images of metal handcuffs and bondage kits come to mind – but something that is often neglected in bondage is bondage tape!
Bondage tape is an incredible resource that is great for beginners given the ease of use and safety, and is also a great tool for more experienced users.
What is bondage tape?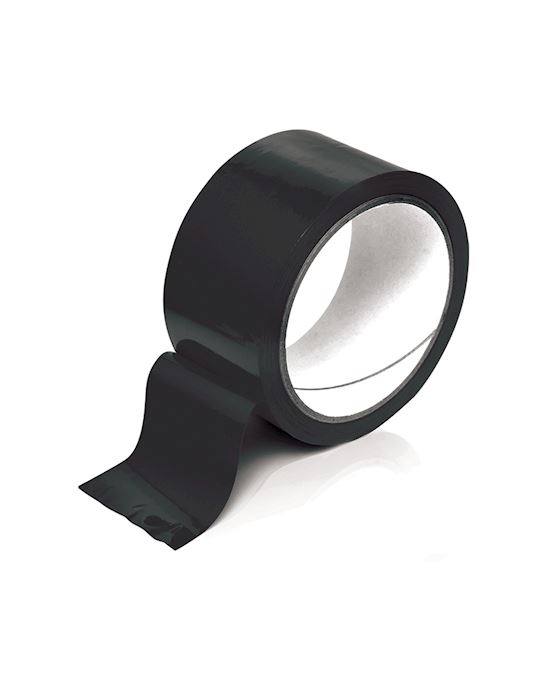 Fetish Fantasy Series Limited Edition Bondage Tape$13.95Shop Now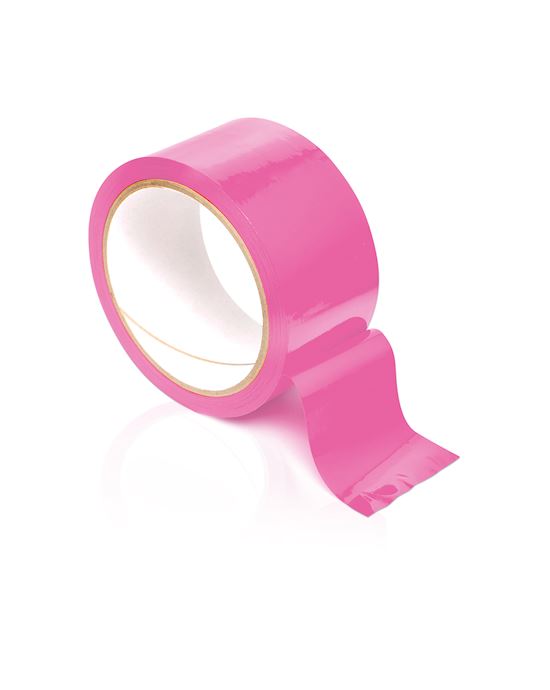 Fetish Fantasy Pleasure Tape$11.95Shop Now
You might be thinking about the roll of duct tape you have in your garage that looks pretty much the same - can't you just use that for bondage play?! Short answer – NO! Bondage tape isn't any ordinary tape! Bondage tape is made from PVC, which is a shiny material that only sticks to itself.
This is super important for bondage play – you don't want anything sticking to your skin or hair, as this can cause a lot of pain or inconvenience. Not to mention it can totally ruin the mood!
Bondage tape is also designed to stretch and be pulled tight. This is why it's so good for beginners, as you don't have to learn how to tie elaborate knots like you would with rope play. The tape can be reused, comes in a variety of colours, and is usually pretty affordable!
Safety first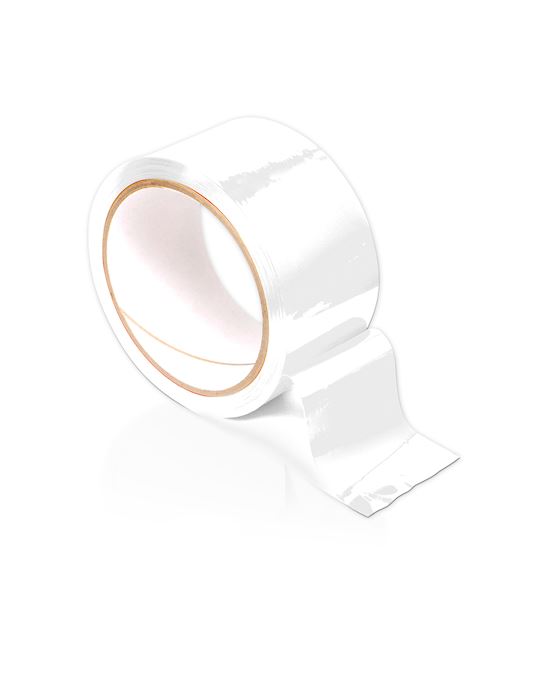 Ff Pleasure Tape$11.95Shop Now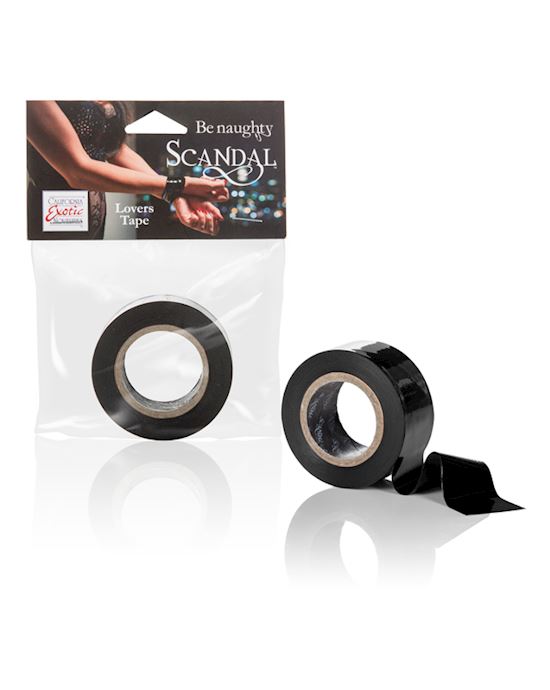 Scandal Lovers Tape$20.95Shop Now
While bondage tape is very safe to use, it's always important to set a few ground rules to ensure everyone is happy and safe at all times. Make sure you have some scissors on hand just in case you need to cut away the bondage tape for any reason – better safe than sorry!
If you are restraining your partner to an object, make sure that whatever it is, is secure enough and won't fall over if tugged on.
Safe words are always a good option when it comes to bondage play as well – or a non-verbal safe word if your bondage play will involve gagging the submissive. This can help provide peace of mind for everyone involved, and means that if a partner is uncomfortable at any time, you know to stop. It's also important to check in regularly with anyone involved. Again, this can be non-verbal and super quick!
How can I use bondage tape?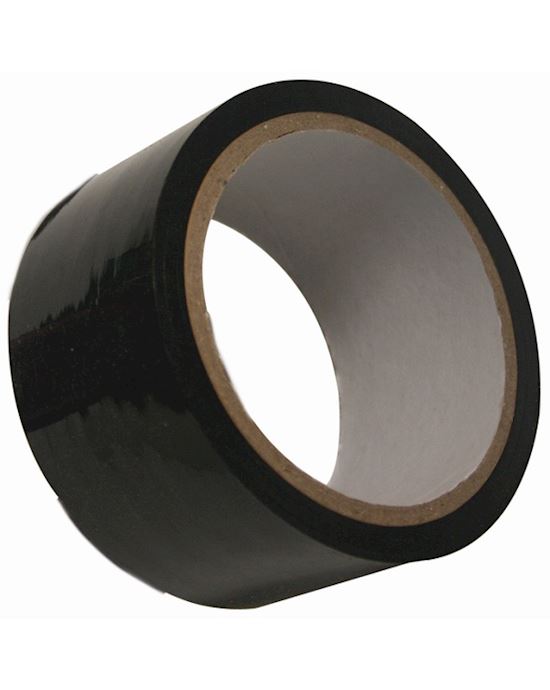 S&m Bondage Tape$28.95Shop Now
Now for the fun part: how can you actually use bondage tape?!
Bondage tape is perfect for restraining the wrists or ankles easily and comfortably. Wrap a few layers around for a secure fit – whether you are binding their hands or feet together, restraining them to furniture, or to a spreader bar, this is a fun way to practice power play.
Make sure the tape wraps back onto itself to ensure a secure fit. Need some inspiration? How about tying the subs hands to the bedpost or to a chair?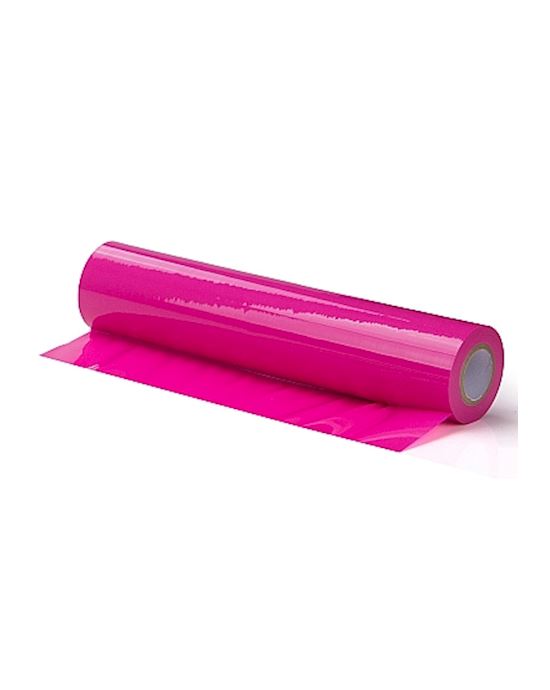 Body Bondage Tape$39.95Shop Now
Restrict the senses by using bondage tape to fashion a blindfold! As the tape won't rip out hair, this makes it perfect for covering the eyes which can help with heightening the other senses and providing more pleasure. Or, given its resistance to water/saliva, you can also use bondage tape as a gag. Always make sure the sub is able to breathe comfortable when using bondage tape around the face!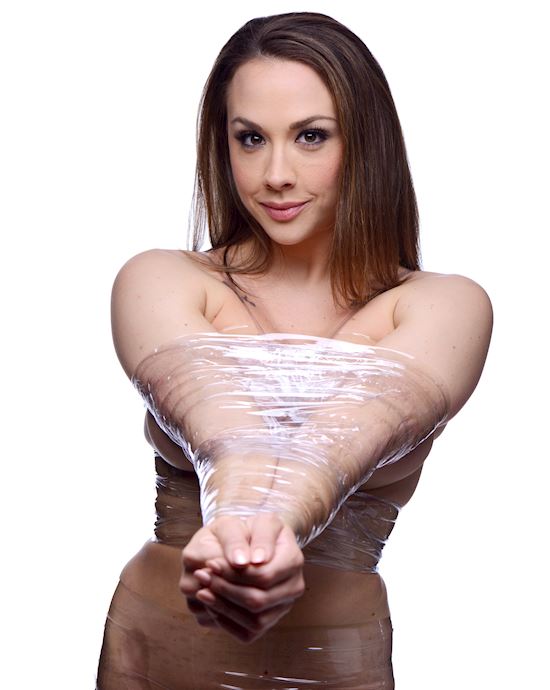 Clear Bondage Tape$15.95Shop Now
Bondage tape can also be used to make skin-tight skirts, stockings, tops, and so on! A huge component of bondage play is the visual aspect, and tape is easy to wrap around without pinching or sticking to the skin, which also makes it ideal when it comes to taking the tape off.
Make sure you double check how long the tape you are purchasing is – you might need to purchase a few rolls if you're planning on creating some sexy tape outfits!
Get creative!
There is no right or wrong when it comes to bondage tape, so allow your creativity to flow and enjoy yourself! PVC tape is very safe and easy to use, which means you shouldn't run into any issues with pain or discomfort, making it the perfect tool to play around with.
Once you feel more comfortable using the tape, you can try out more elaborate designs, like creating harnesses and even pony play. The best thing about bondage tape is its versatility!
Want more?
Adulttoymegastore is an online retailer of sex toys distributing worldwide. ATMS was opened in 2009 and is still proudly New Zealand owned and operated, with over 8,000 products from more than 45 brands to choose from! We take great pride in providing the best products to thousands of happy customers, and have many benefits such as a loyalty programme, free samples, and personalised notes.
Adulttoymegastore has a huge range of sex toys including vibrators, dildos and cock rings for every occasion! With fast, 100% discreet shipping, and price guarantee, ATMS has everything you need to make good sex, great!