Bring Comic-Con to Your Bedroom with These Sexy Costumes!
Couldn't make it to Comic-Con and have a bad case of the "I missed out" blues?
Never fear, Adulttoymegastore is here to save the day with a list of our sexiest superhero costumes that, when worn, will enable you to save the world - one bedroom at a time!
Bring Comic-Con to your home!
Comic-Con is like Mecca for pop culture lovers. It's where massive TV shows and movies are revealed and the red carpet is rolled out for the fans.
Last weekend's San Diego Comic-Con did not disappoint. Stars including Will Smith, Cate Blanchett, Mark Ruffalo, Seth Rogen, Sigourney Weaver, the casts of Game of Thrones, Stranger Things, The Walking Dead and The Defenders were all there mixing and mingling with fans.
Not to mention Chris Hemsworth, Steven Spielberg, Chadwick Boseman, Ed Harris, Ben Affleck, Gal Gadot, Seth MacFarlane and so many more others were there, too. I bet the people that were lucky enough to attend wet their pants with excitement and awe!
Although many of us simpletons weren't able to attend Comic-Con, at least we can bring the event to our bedrooms with the use of an awesome costume or two.
Ladies: it's time to surprise your super-hero loving man with a new sexy superhero costume that will be sure to get his heart racing!
Here are a few of our most popular superhero costumes that will have you saving the day in the bedroom... or fighting the crime of being underdressed at your next costume party!
Miss America
Do you yearn to leave your everyday life and show off your super powers? Then this female superhero costume will be just what you need. Wear white, red and blue and save the world in this ladies superhero costume.
The world has been waiting for a hero like you to come along and heal humanity with your sexy self.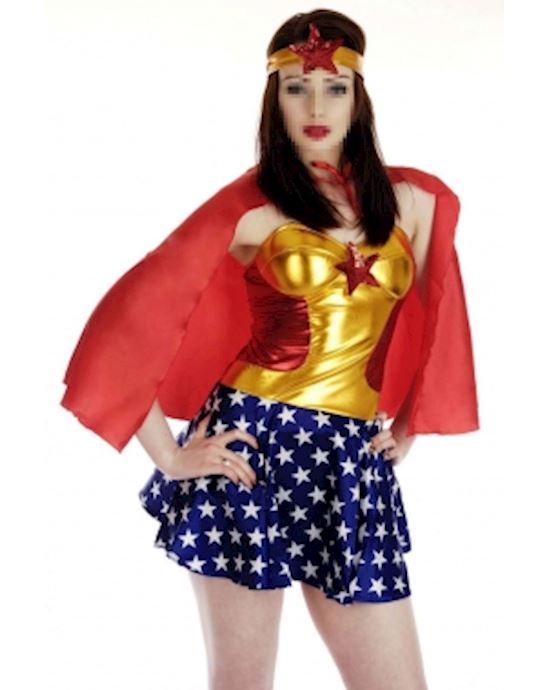 Superhero Miss America Costume$175.95Shop Now
Wonderwoman
Who doesn't want to be Wonderwoman? She's beautiful, strong and has a bangin' body. These costumes will have you being Wonderwoman in sexy metallic style.
Watch your man's jaw drop down to the floor after he sees you saving the day in this sexy superhero costume!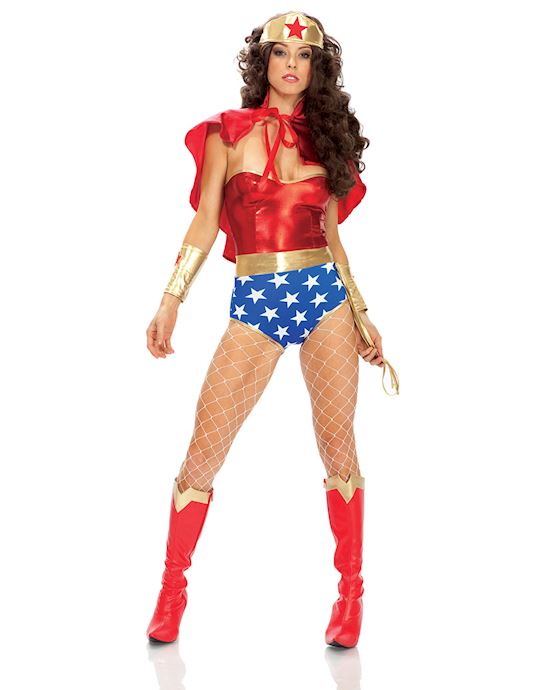 Wonder Woman$80.95Shop Now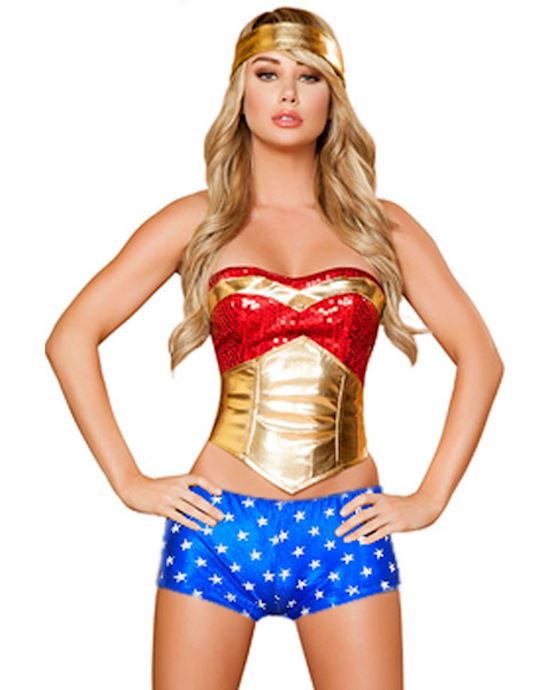 Miss America Costume$43.95Shop Now
Black Widow
Marvel's Black Widow is a sexy superhero who is notorious for her tight fitting faux leather. You can look and feel the part in these sexy Black Widow superhero costumes!
Available in black, red or silver, these costumes are sure to get your man's heart racing. Show no mercy in this Sexy Spider Widow Hero Costume featuring a form fitting wet look romper with noticeable spider print, zip up front, long sleeves, attached hood and a cheeky cut back, with leg warmers included.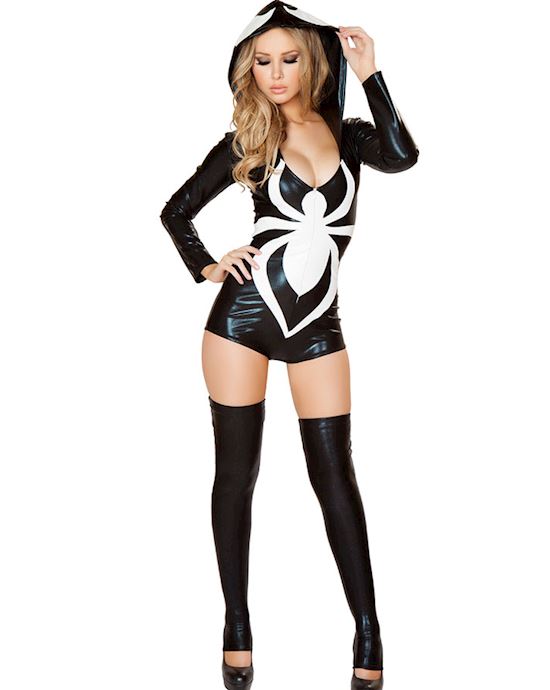 Sexy Black Spider Widow Hero Costume$68.95Shop Now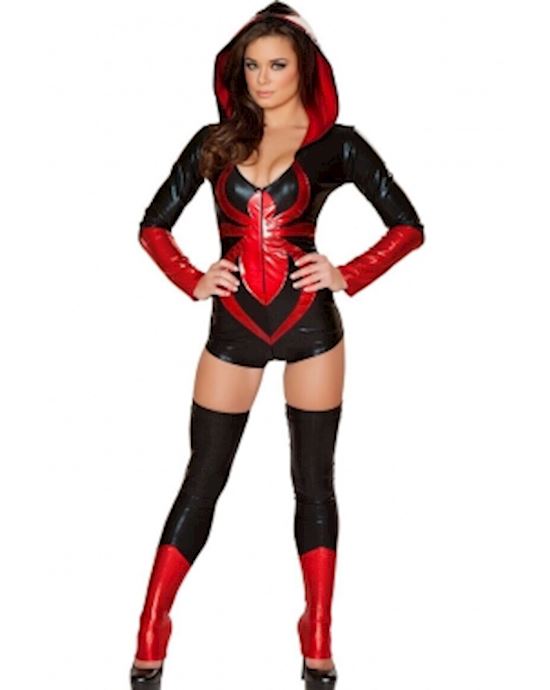 Sexy Spider Widow Hero Costume$89.95Shop Now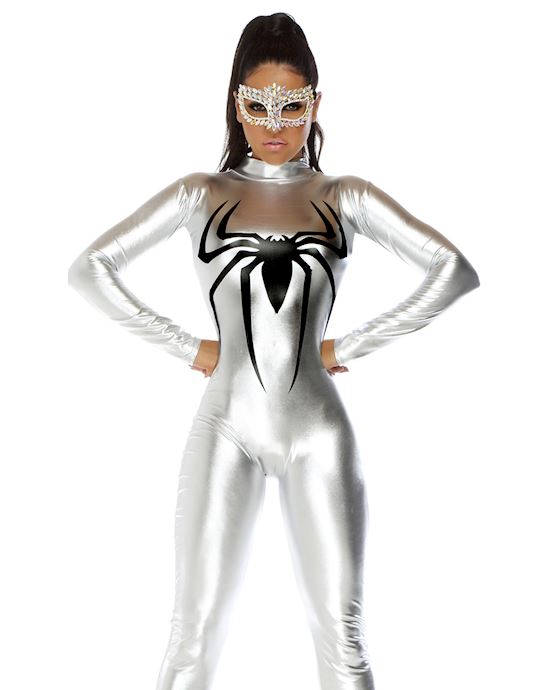 Tangling Temptress Sexy Spider Hero$103.95Shop Now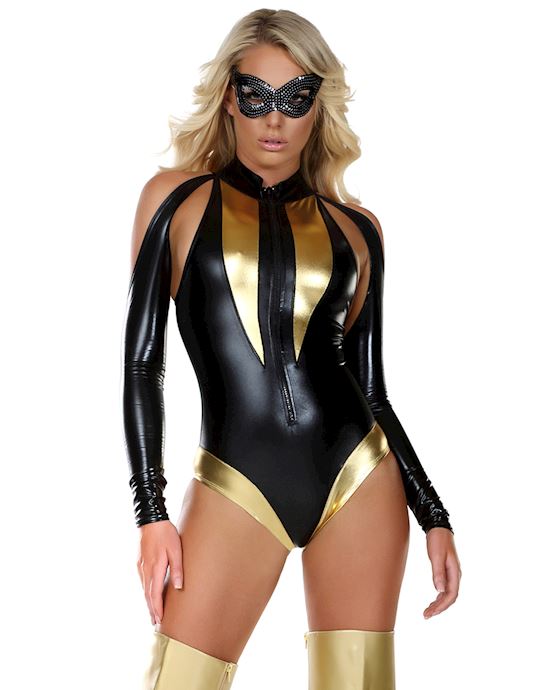 Pretty Protector Sexy Hero$80.95Shop Now
Catwoman
Who doesn't love a pussy...cat? You can transform your sexy self into Catwoman whilst wearing one of these costumes!
If you're looking for sexy, look no further than Catwoman. One look at you wearing one of these Catwoman costumes will have men going weak at the knees. Think of your sexiness as a crippling superpower!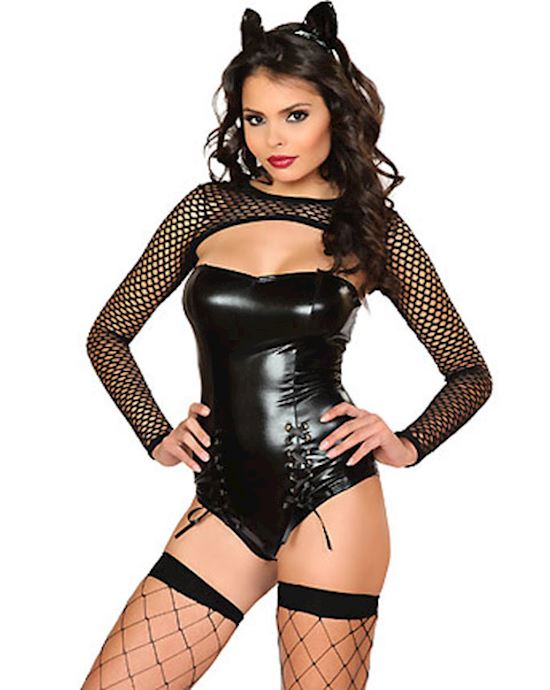 Halloween Miss Kitty Cat Costume$47.95Shop Now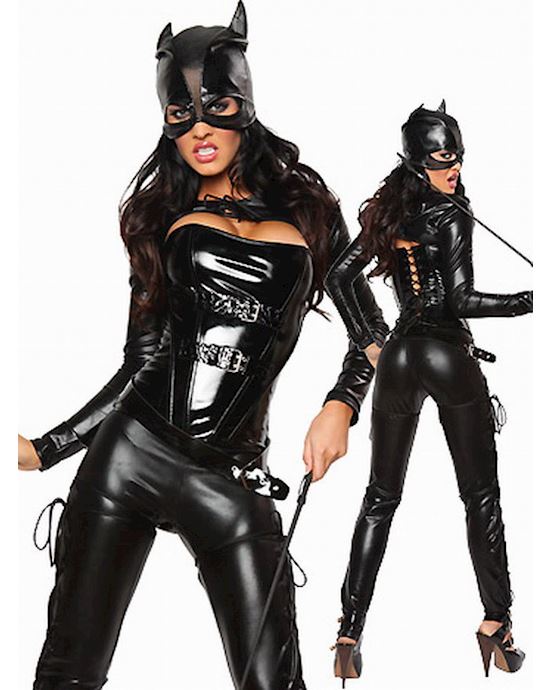 Five Piece Sexy Hot Cat Costume$80.95Shop Now
Is it time for a new superhero costume yet?
Are you willing to step up your bedroom game by roleplaying in the bedroom with one of the kinky superhero costumes above?
If so, grab yourself a sexy superhero costume today!
Your partner will forever be indebted to you for saving the day...