5 of the best clitoral vibrators for couples
5 of the best clitoral vibrators for couples
A couple that plays together stays together!
Clitoral stimulation is a bit of a favourite amongst vulva owners and for many of us, it can be an important and necessary part of our couples play too. This list of vibrators can easily be used during foreplay or sex to ensure that you are both getting the right stimulation right where you like it.
Here are five of the best clitoral vibrators that are great for couples play too. 
#1. Sparkling Darling by Satisfyer
There is more to the Satisfyer brand than just the Satisfyer Pro 2! The Mini Sparkling Darling is a small silicone vibe that can be used alone, with a partner or any other way you can think of! This is a great vibrator for all levels of experience. The size means that it can be used externally for a nice wide area of sensation or it can be used internally in the vagina too if you like a vibe that is on the smaller side. 
The vibe itself is made from lovely soft silicone. That cute metal looking part you see? That's actually the cover which you slip off before you play. Cute right?! There are five speeds and 10 vibration patterns offering a lot of stimulation options for you and your partner, and it's waterproof! Yay!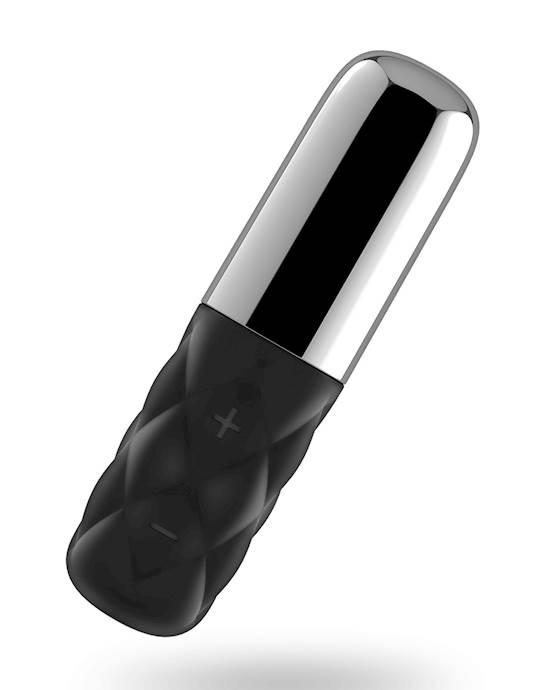 Satisfyer Sparkling Darling$49.95Shop Now
#2. Fantasy For Her - Her Finger Vibe
The Fantasy for Her Finger Vibrator is an amazing little finger vibe that is perfect for partnered play. This vibe has 10 vibration intensity levels which start with a very light rumble and work up to faster and more intense levels. The toy itself has a nice wide surface for an even spread of stimulation but there is also a raised nub that is ideal for more pinpoint stimulation of the clit too. But, it's not just a clit toy, it feels amazing anywhere else on the body and is particularly good on the scrotum too. There is an adjustable band that you can tighten to exactly the right fit so that you can use it with as many fingers as you are comfortable with.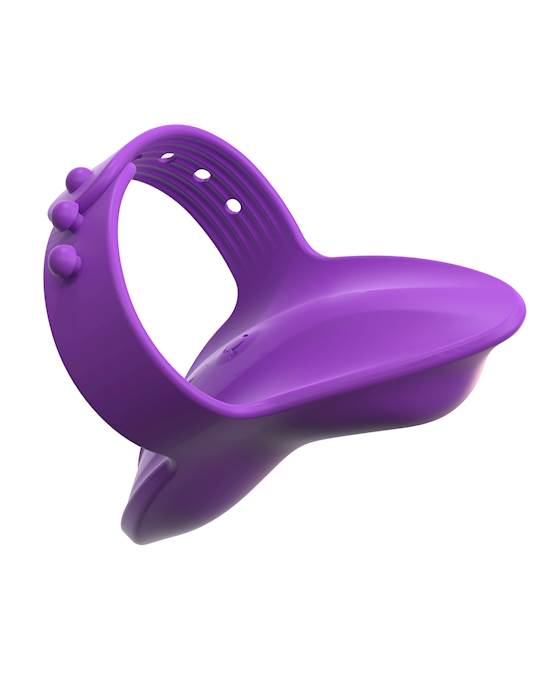 Fantasy For Her - Her Finger Vibrator$62.95Shop Now
#3. Volta Vibrator by Fun Factory
Now, this toy looks a little different to most of the others in this list! But, don't let that scare you off. The Volta Vibrator is an amazing sex toy that can be used in all sorts of ways and with all sorts of bodies. This toy has two fluttering silicone tips that will flick and lick the body. This is a wonderful stimulator for the vulva and clitoris but you can use this on the booty and the penis too! 
You can keep the intensity levels low and light to tease and arouse the body, then turn it on up for deep rumbly sensations. Use a bunch of water-based lube with this toy to really get that wet tongue feeling.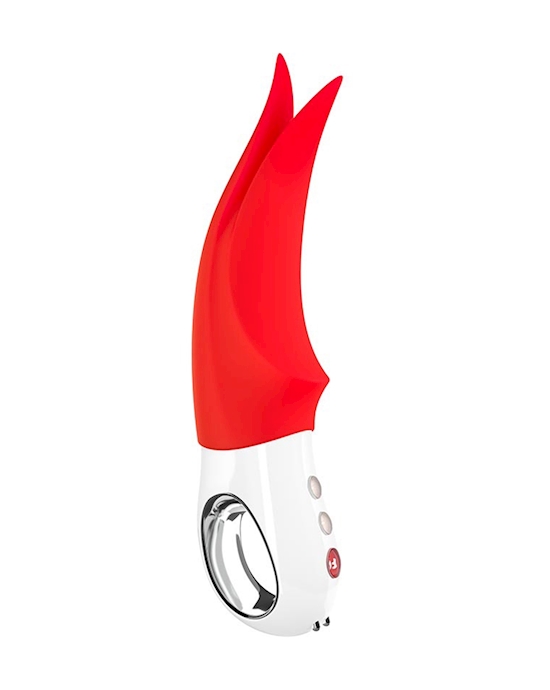 Volta Vibrator$139.95Shop Now
#4. White Temptation Lay-on by Satisfyer
The White Temptation Layon by Satisfyer is a small multi-purpose vibe that slides into the palm of your hand so you can use it anywhere you like it. It is a wide, flat vibrator that offers light stimulation to the body. You can also flip it onto its edge and use the more narrow edge for more pinpoint stimulation of the clitoris, nipples or any other erogenous zone.
This vibe has 15 different vibration levels to explore and indulge in and it's waterproof so you can play in the bath or shower if you choose to. The lay-on vibrator is made from super-smooth silicone that is body-safe and soft to touch. It's a super fun toy to explore all over body massage with or without a partner.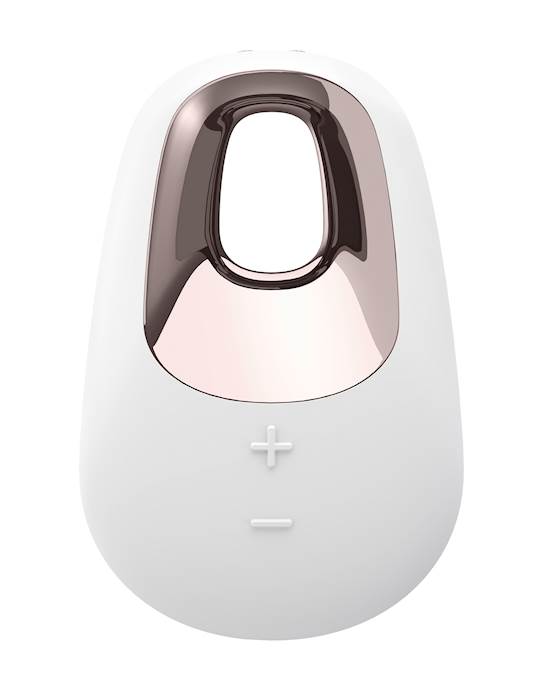 Satisfyer Layons White Temptation $59.95Shop Now
#5. RO-80mm Bullet by Rocks Off
I recommend a bullet vibrator to everyone with a clit as they are so damn versatile, but, they are an awesome addition to any couple's toy box too. They are small enough that they won't get in the way no matter how you are playing and they can easily be used during foreplay or sex. The Ro-80mm is a multi-function bullet with 7 intensity levels and patterns and a surprisingly rumbly motor for a battery-operated toy. 
It's made from hard plastic which means that it transfers vibration really well and can be used with any lubricant type too. Also how cool is this colour?! The dark shiny black is making all my bogan dreams come true. But, if it's not your cup of tea, there are lots of different colours and patterns to choose from in the Ro-80mm range.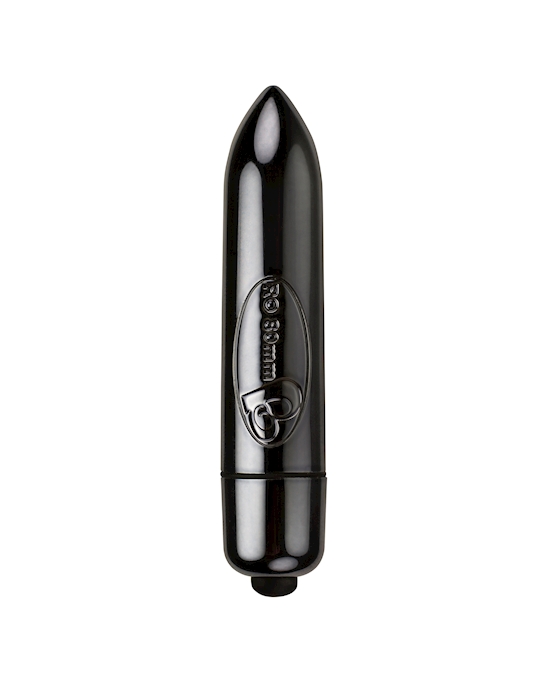 Ro-80mm Colour Bullets$21.95Shop Now
Want to keep learning?
Check out these articles by our sex toy experts:
Adulttoymegastore is an online retailer of sex toys distributing across New Zealand, Australia and the USA. ATMS was opened in 2009 and is still proudly New Zealand owned and operated, with over 8,000 products from more than 45 brands to choose from! We take great provide in providing the best products to thousands of happy customers, and have many benefits such as a loyalty programme, free samples with every order, and personalised notes.
Adulttoymegastore has a huge range of sex toys including vibrators, dildos and cock rings for every occasion! With fast, 100% discreet shipping, and price guarantee, ATMS has everything you need to make good sex, great!